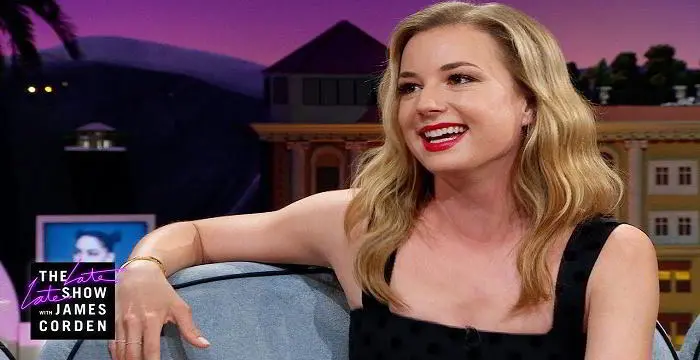 Emily VanCamp - Film & Theater Personalities, Career and Childhood
Emily VanCamp's Personal Details
Emily VanCamp is a Canadian actress known for her role in the series 'Everwood.'
| Information | Detail |
| --- | --- |
| Birthday | May 12, 1986 |
| Nationality | Canadian |
| Famous | Film & Theater Personalities, Actresses |
| Partners | |
| Siblings | Alison VanCamp, Katie Van Camp, Molly VanCamp |
| Known as | Emily Irene VanCamp |
| Birth Place | Port Perry |
| Religion | Catholicism |
| Height | 173 |
| Gender | Female |
| Father | Robert VanCamp |
| Mother | Peyton VanCamp |
| Sun Sign | Taurus |
| Born in | Port Perry |
| Famous as | Actress |
| Socials | |
// Famous Film & Theater Personalities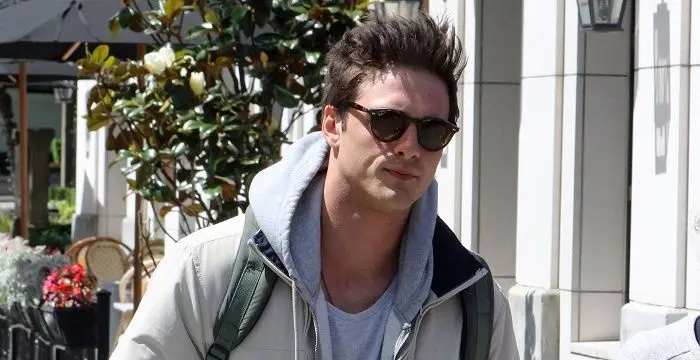 Jacob Elordi is an Australian actor. Let's take a look at his childhood, family, personal life, career, etc.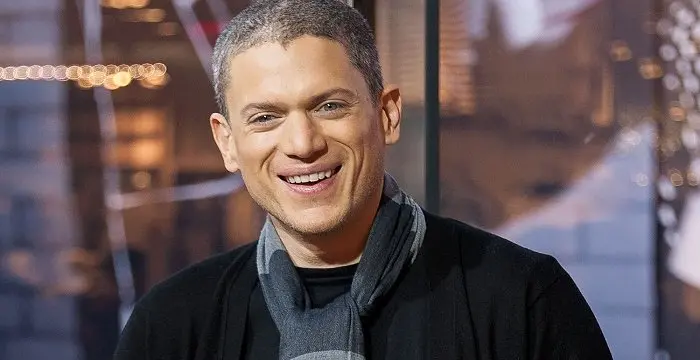 Wentworth Miller is an American actor and screenwriter who achieved recognition for his role in the TV series 'Prison Break'.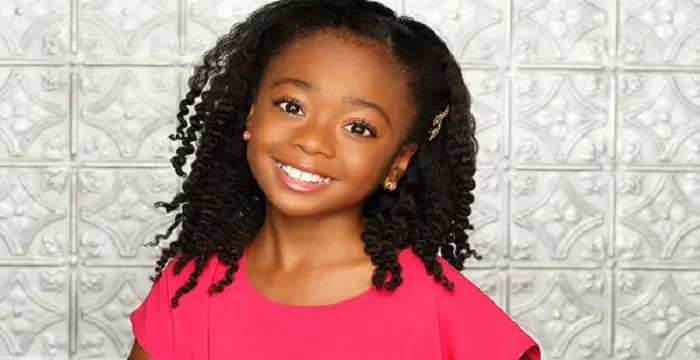 Skai Jackson is an American child actress with huge fan following. Find more about her family & personal life, relationships, facts and more.
Emily VanCamp's photo
Who is Emily VanCamp?
Emily Irene VanCamp is a Canadian actress known for her lead roles in numerous television series and also for her powerful performance in films. She is popular on both Canadian as well as American television. When Emily was 12, she became interested in acting after she visited her elder sister Katie on the set of one of her films. After realizing her passion for acting, she started taking acting classes and went for auditions. Initially, she bagged a few commercials and was soon cast in the Canadian children's horror television series 'Are You Afraid of the Dark?', where she was seen in just one scene without any dialogue. She got her first big break at the age of 15 when she was cast as a regular in the WB show 'Glory Days'. Although the show was canceled after nine episodes, Emily's performance caught the eye of 'Dawson's Creek' writer Greg Berlanti, who cast her in his TV show, 'Everwood'. Also a ballet dancer and a photographer, Emily was once listed by 'Teen' as one of the top actresses under the age of 20. She was ranked number 51 on Maxim's Hot 100 list of 2014.
// Famous Actresses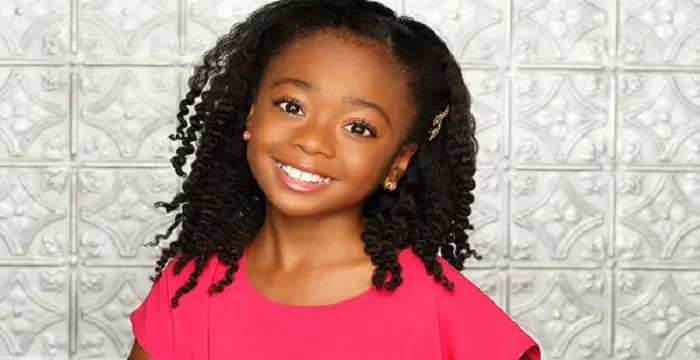 Skai Jackson is an American child actress with huge fan following. Find more about her family & personal life, relationships, facts and more.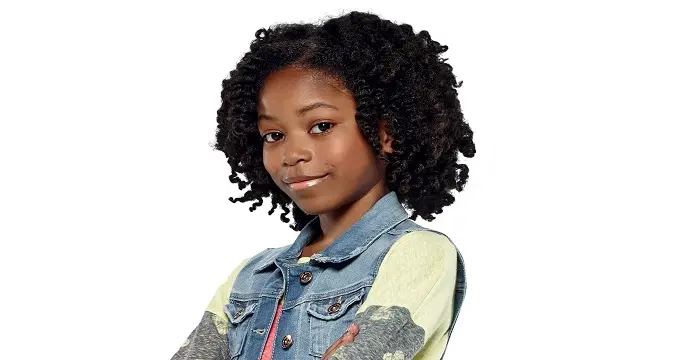 Riele Downs is a Canadian-American actress & Musical.ly star. Let's take a look at her family and personal life including age, birthday, net worth, boyfriends and fun facts.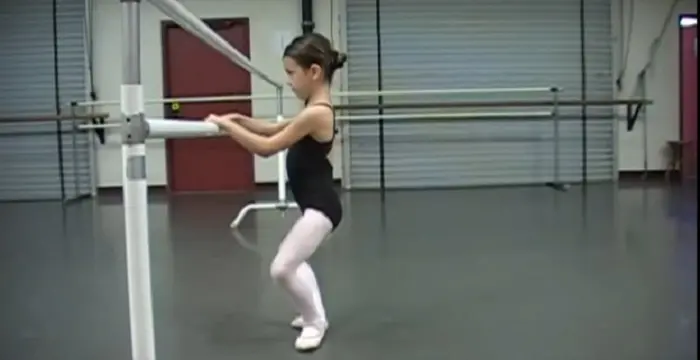 Kaylee Quinn is an American dancer, model, and actress. Let's have a look at her family and personal life including age, date of birth, net worth, relationships, and fun facts.
Childhood & Early Life
Emily Irene VanCamp was born on May 12, 1986 in Port Perry, Ontario, to Cindy and Robert VanCamp, who is an animal nutritionist. She has three sisters, Alison VanCamp, Molly VanCamp, and Katie VanCamp, a former dancer who later became a children's book writer. As a child, Emily worked for her father, delivering food materials to clients in and around her town.
When she was three years old, she started attending dance classes. Wanting to become a professional dancer, she convinced her parents to give her permission to attend a summer training dance program in Montreal when she was 11.
At the age of 12, she got admission at the École supérieure de ballet du Québec in Montréal, the dance training program of Les Grands Ballets Canadiens. So she moved to Montréal and stayed with a local French Canadian family. She is fluent in French. She learned ballet, jazz, hip-hop, and tap.
Career
Emily VanCamp was bitten by the acting bug when she visited a film set where her elder sister was performing as a ballerina. She was then just 12. After she hired an agent, she landed her first acting job in the children's horror TV series 'Are You Afraid of the Dark?' when she was 13. She appeared in just one scene with Elisha Cuthbert.
In 2000, she played the teenage Jacqueline Bouvier in the television film 'Jackie Bouvier Kennedy Onassis'. She also appeared as Becky Sue Drummond in the episode 'Bully for You' of the series 'Radio Active', aired on Canadian television YTV.
In 2001, she bagged a role in the lesbian-themed film 'Lost and Delirious', where she played the role of Jessica Paré's sister Allison Moller. On the small screen, she appeared in 'All Souls' and 'Dice' that same year.
Kevin Williamson, the creator of 'Dawson's Creek,' cast her in his supernatural drama 'Glory Days', where she appeared as Sam Dolan in 2002. The show was, however, short-lived. But her performance as Amy Abbott in the American drama television series 'Everwood' was critically lauded. Created by Greg Berlantia, the series was aired on The WB and spanned over four seasons. 'Everwood' made Emily a rising star.
After the end of 'Everwood' in 2006, she earned a role in the American TV series 'Brothers & Sisters' in 2007. It aired on ABC for five seasons. She played the main role of Rebecca Harper for four seasons and appeared in a guest role in a few episodes of the fifth season.
In the year 2007, she played Kathleen McKay in the film 'Black Irish', directed by Brad Gann. She also appeared in one episode of 'Law & Order: Special Victims Unit', a police procedural, crime drama series.
In 2010, she played Emily Harris in the independent film 'Norman.' Her character was the girlfriend of the main character Norman Long, played by Dan Byrd. In the same year, she appeared in the TV miniseries 'Ben Hur', aired first on Canada's CBC network, and then on ABC in the United States. Steve Shill directed the series, which was based on Lew Wallace's novel, 'Ben-Hur: A Tale of the Christ.'
In 2011, she appeared in the film 'Beyond the Blackboard' by Hallmark Hall of Fame. She played the role of Stacey Bess, a teacher, in the film which was based on Stacey Bess' memoir, 'Nobody Don't Love Nobody'. The film was aired on CBS on April 24, 2011. In the same year, she snagged the main role of Emily Thorne / Amanda Clarke in the TV series 'Revenge', which was aired on ABC till 2015.
In 2014, she starred as Sharon Carter in the film 'Captain America: The Winter Soldier', the sequel to 'Captain America: The First Avenger', a film by the Marvel Cinematic Universe which was released in 2011. Produced by Marvel Studios, this superhero film was based on the Marvel Comics character Captain America. In 2016, she reprised her role in the sequel 'Captain America: Civil War.'
She was featured in the 2015 independent film 'The Girl in the Book,' which was based on a true story. She played Alice, an assistant book editor and writer. The producers of the film raised over $65,000 through crowdfunding.
In 2016, she appeared in the French-Canadian independent film 'Boundaries', directed by Chloé Robichaud. The film premiered at the Toronto International Film Festival. It also starred Danielle Richard and Félixe Nasser-Villeray. The film was released in French as well.
In 2018, she began playing nurse practitioner Nicolette 'Nic' Nevin, the female lead, in the medical drama series 'The Resident'. The series started off with a 14-episode season, which was extended into a second season in May 2018. The show has been nominated for Teen Choice Awards in the category 'Choice Breakout TV Show.'
Major Works
Emily VanCamp won awards from the San Diego Film Festival and the Breckenridge Festival of Film for her role in the film 'Norman'. Directed by Jonathan Segal, it also starred Dan Byrd, Adam Goldberg, and Richard Jenkins. The movie was about Norman Long, a self-aware teenager who has to face a lot of challenges in his young life. VanCamp played Norman's love interest.
Playing Emily Thorne in the series 'Revenge' is one of the most significant works in her career so far. Despite her previous reputation for playing innocent girl-next-door roles, she convinced the producers that she could play the role of the strong and independent Ms. Thorne. She impressed the audience with her performance and earned several award nominations for her role.
Personal Life
Emily VanCamp has been dating Josh Bowman, her co-star in 'Revenge,' since 2011. On May 11, 2017, they announced their engagement.
// Famous Canadian peoples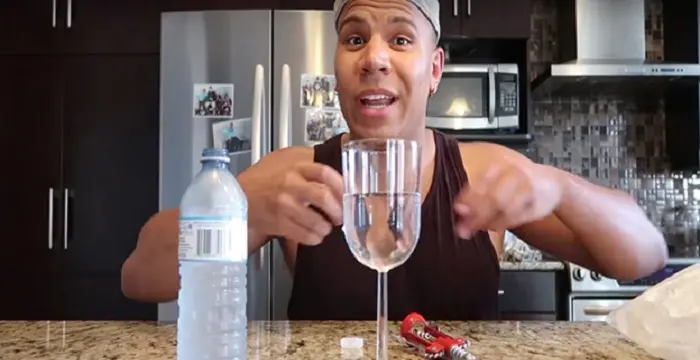 Check out all that you wanted to know about WolfieRaps, the famous YouTube Personality; his birthday, his family and personal life, his girlfriends, fun trivia facts and more.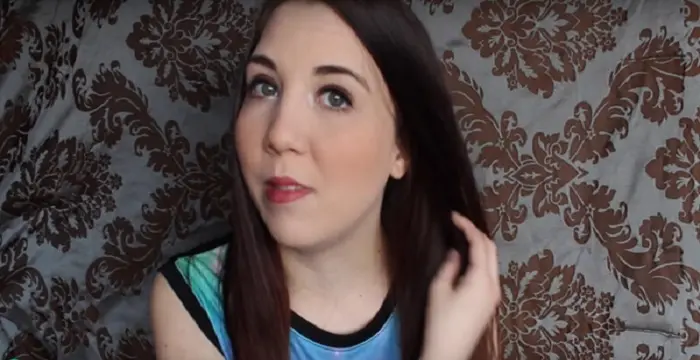 Check out all that you wanted to know about Jessii Vee, the famous Canadian Vlogger & YouTube Personality; her birthday, her family and personal life, her boyfriends, fun trivia facts and more.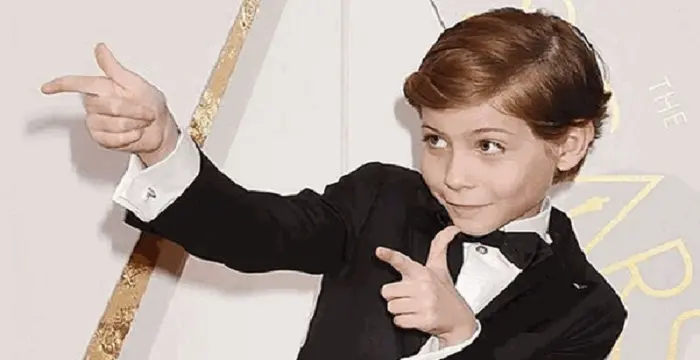 Jacob Tremblay is a Canadian child actor. Let's have a look at his family & personal life including age, birthday, relationships, net worth and fun facts.
Emily VanCamp biography timelines
// 12th May 1986

Emily Irene VanCamp was born on May 12, 1986 in Port Perry, Ontario, to Cindy and Robert VanCamp, who is an animal nutritionist. She has three sisters, Alison VanCamp, Molly VanCamp, and Katie VanCamp, a former dancer who later became a children's book writer. As a child, Emily worked for her father, delivering food materials to clients in and around her town.

// 2000

In 2000, she played the teenage Jacqueline Bouvier in the television film 'Jackie Bouvier Kennedy Onassis'. She also appeared as Becky Sue Drummond in the episode 'Bully for You' of the series 'Radio Active', aired on Canadian television YTV.

// 2001

In 2001, she bagged a role in the lesbian-themed film 'Lost and Delirious', where she played the role of Jessica Paré's sister Allison Moller. On the small screen, she appeared in 'All Souls' and 'Dice' that same year.

// 2002

Kevin Williamson, the creator of 'Dawson's Creek,' cast her in his supernatural drama 'Glory Days', where she appeared as Sam Dolan in 2002. The show was, however, short-lived. But her performance as Amy Abbott in the American drama television series 'Everwood' was critically lauded. Created by Greg Berlantia, the series was aired on The WB and spanned over four seasons. 'Everwood' made Emily a rising star.

// 2007

In the year 2007, she played Kathleen McKay in the film 'Black Irish', directed by Brad Gann. She also appeared in one episode of 'Law & Order: Special Victims Unit', a police procedural, crime drama series.

// 2010

In 2010, she played Emily Harris in the independent film 'Norman.' Her character was the girlfriend of the main character Norman Long, played by Dan Byrd. In the same year, she appeared in the TV miniseries 'Ben Hur', aired first on Canada's CBC network, and then on ABC in the United States. Steve Shill directed the series, which was based on Lew Wallace's novel, 'Ben-Hur: A Tale of the Christ.'

// 2011

In 2011, she appeared in the film 'Beyond the Blackboard' by Hallmark Hall of Fame. She played the role of Stacey Bess, a teacher, in the film which was based on Stacey Bess' memoir, 'Nobody Don't Love Nobody'. The film was aired on CBS on April 24, 2011. In the same year, she snagged the main role of Emily Thorne / Amanda Clarke in the TV series 'Revenge', which was aired on ABC till 2015.

// 2011

Emily VanCamp has been dating Josh Bowman, her co-star in 'Revenge,' since 2011. On May 11, 2017, they announced their engagement.

// 2014

In 2014, she starred as Sharon Carter in the film 'Captain America: The Winter Soldier', the sequel to 'Captain America: The First Avenger', a film by the Marvel Cinematic Universe which was released in 2011. Produced by Marvel Studios, this superhero film was based on the Marvel Comics character Captain America. In 2016, she reprised her role in the sequel 'Captain America: Civil War.'

// 2015

She was featured in the 2015 independent film 'The Girl in the Book,' which was based on a true story. She played Alice, an assistant book editor and writer. The producers of the film raised over $65,000 through crowdfunding.

// 2016

In 2016, she appeared in the French-Canadian independent film 'Boundaries', directed by Chloé Robichaud. The film premiered at the Toronto International Film Festival. It also starred Danielle Richard and Félixe Nasser-Villeray. The film was released in French as well.

// 2018

In 2018, she began playing nurse practitioner Nicolette 'Nic' Nevin, the female lead, in the medical drama series 'The Resident'. The series started off with a 14-episode season, which was extended into a second season in May 2018. The show has been nominated for Teen Choice Awards in the category 'Choice Breakout TV Show.'
// Famous Taurus Celebrities peoples
Emily VanCamp's FAQ
What is Emily VanCamp birthday?

Emily VanCamp was born at 1986-05-12

Where is Emily VanCamp's birth place?

Emily VanCamp was born in Port Perry

What is Emily VanCamp nationalities?

Emily VanCamp's nationalities is Canadian

Who is Emily VanCamp siblings?

Emily VanCamp's siblings is Alison VanCamp, Katie Van Camp, Molly VanCamp

What is Emily VanCamp's religion?

Emily VanCamp's religion is Catholicism

How tall is Emily VanCamp?

Emily VanCamp's height is 173

Who is Emily VanCamp's father?

Emily VanCamp's father is Robert VanCamp

Who is Emily VanCamp's mother?

Emily VanCamp's mother is Peyton VanCamp

What is Emily VanCamp's sun sign?

Emily VanCamp is Taurus

How famous is Emily VanCamp?

Emily VanCamp is famouse as Actress

What is Emily VanCamp's twitter?

Emily VanCamp's twitter is https://twitter.com/emilyvancamp

What is Emily VanCamp's instagram?

Emily VanCamp's instagram is https://www.instagram.com/emilyvancamp/