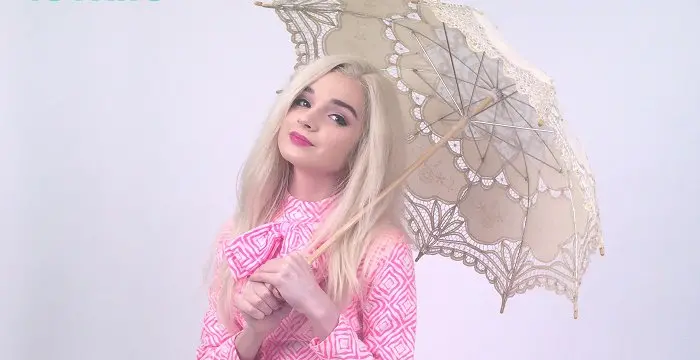 That Poppy - Pop Singers, Career and Personal Life
That Poppy's Personal Details
That Poppy is an American singer, songwriter and YouTube personality
| Information | Detail |
| --- | --- |
| Birthday | January 1, 1995 |
| Nationality | American |
| Famous | Singers, Pop Singers |
| City/State | Boston, Massachusetts |
| Known as | Moriah Rose Pereira |
| Birth Place | Boston, Massachusetts |
| Gender | Female |
| Sun Sign | Capricorn |
| Born in | Boston, Massachusetts |
| Famous as | Pop Singer |
| Socials | |
// Famous Singers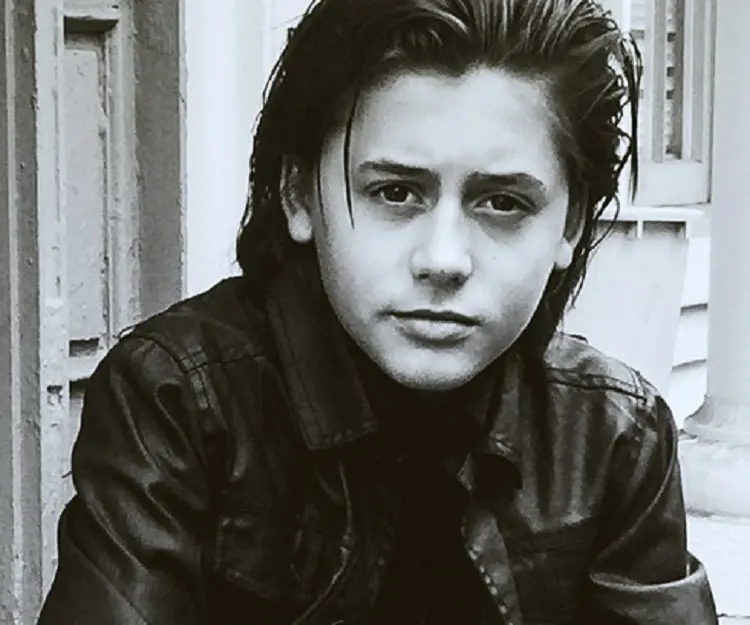 All about American actor and singer Isaak Presley including his age, birthday, family life, girlfriends, net worth, and some fun facts.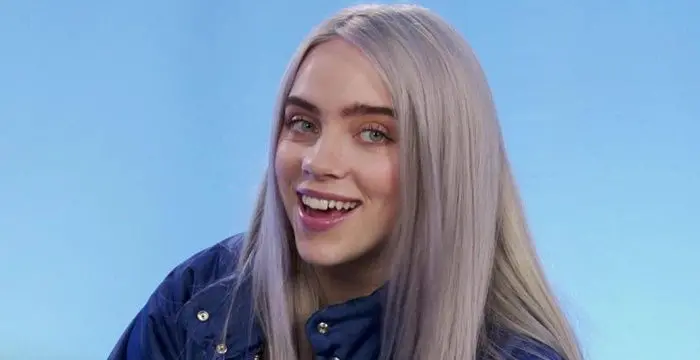 Billie Eilish Pirate Baird O'Connell is an American singer and songwriter. Check out this biography to know about her childhood, family, personal life, birthday, etc.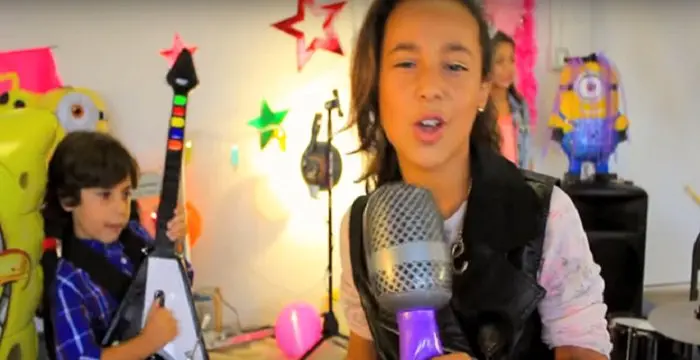 Sophia Montero is an American singer and YouTuber. Let's have a look at her family and personal life including age, date of birth, net worth, relationships, and fun facts.
That Poppy's photo
Who is That Poppy?
That Poppy is an American singer, songwriter and YouTube personality who jumped to fame after her YouTube channel became extremely popular. Interestingly, unlike other artists, Poppy's YouTube channel comprised of the most abstract stuff that baffled viewers. Her first ever video was one titled 'Poppy Eats Cotton Candy' that became extensively popular for the tongue-in-cheek content. Riding high on her success, Poppy embarked on her music career. She came up with her debut single, in 2014, titled 'Everybody Wants To Be Poppy' that had a tinge of quirkiness and craziness to it. Critics claimed Poppy to have a strong J- and K-pop influence. Her channel passes a commentary not only on the fact of being on social media but basically being on the internet in general. She constantly skewers the absurdity of people who make living as public figures on the internet. In the recent times, the general tone of her videos has become progressively darker. Music and videos apart, Poppy became the face of Japanese retailer Sanrio's first 'Hello Sanrio' collection.
// Famous Pop Singers
All about American singer and Instagram personality including his age, birthday, girlfriends, net worth, and some fun facts.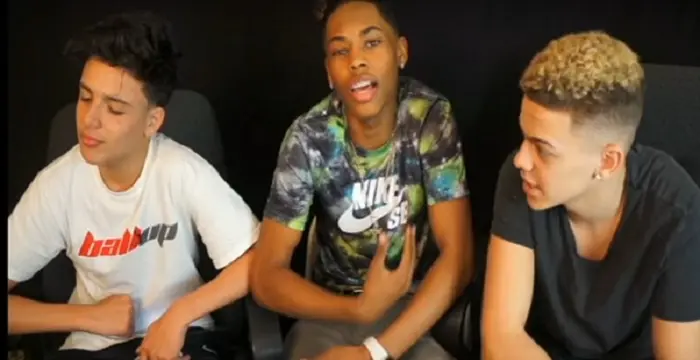 All about American Pop singer and internet celebrity Devin Gordon, including his age, birthday, family life, girlfriends, net worth, and some fun facts.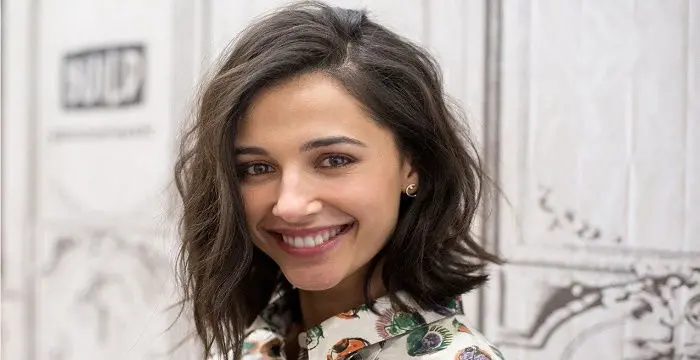 Naomi Scott is a British actress and singer. Check out this biography to know about her childhood, family, personal life, career, etc.
The Meteoric Rise to Stardom
In November 2014, when Poppy posted her first ever video, an abstract skit called 'Poppy Eats Cotton Candy' under the direction of Titanic Sinclair on her YouTube channel, it was baffling for her viewers. Though the video was an abstract one, audience were impressed by her smart millennial theatre antics. With time, Poppy gained a substantial following on social media, with fans awaiting each new video, the subjects of which grew ever more absurd and bizarre. In addition to her abstract promotional videos, Poppy performed at various social media festivals, including VidCon in June 2012 and DigiTour in June 2013. She was featured on the rapper Eppic's track, 'Hide and Seek', in July 2013.
In 2015, Poppy inked a deal with Island Records, releasing her debut song, 'Everybody Wants to Be Poppy'. The song opened to mixed reviews. While critics praised its quirkiness and catchiness, it had a sense of bizarreness to it. Nevertheless, her song was such that it made people get up and dance to its punk with ska-pop style. Later in November 2015, Poppy performed at the Corona Capital Festival. A month after her debut single, she came up with her second single 'Lowlife', a reggae-tinged jam that would serve as the first track of her debut EP, 'Bubblebath'. Released in February 2016, her first EP was a four-song set of catchy dance-pop that showcased her musical range and sensibility. In August 2016, Poppy released a series of advertisements for the shoe brand, Steve Madden, on her channel as a part of their Steve Madden Music program. In October 2016, Poppy released an experimental ambient music album called '3:36' (Music To Sleep To), composed by Titanic Sinclair and herself with assistance from polysomnographists from the Washington University School of Medicine. Her channel also has an animated promotional mini-series 'Everybody Wants to Be Poppy' in which she documents Poppy and Rex's journey to find a 'magical kale smoothie'. Recently in February 2017, Poppy starred in a series of videos for Comedy Central called 'Internet Famous with Poppy'.
Personal Life
That Poppy was born as Moriah Rose Pereira on January 1, 1995, in Boston, Massachusetts. As a child, Poppy wanted to become a Rockette. She took up dancing and continued to train in it for 11 years. Her father, a drummer by profession, was a part of a band that performed religiously. She would often spend her free time watching him play. In 2013, Poppy moved to Nashville, Tennessee because his dad switched his job. In 2015, she moved from Nashville to Los Angeles in pursuit of her music career.
// Famous Boston peoples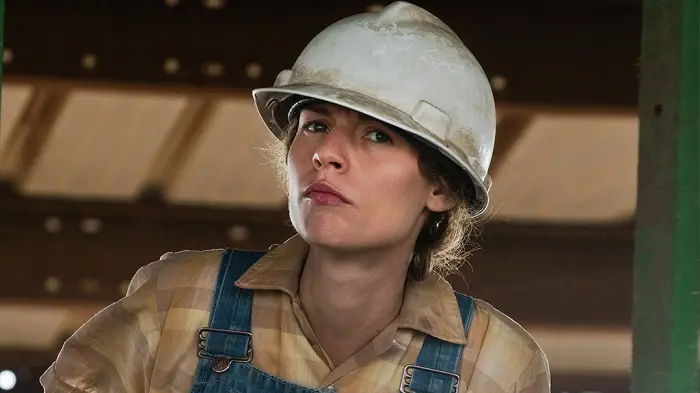 Temple Grandin is a well-known American writer, autistic activist and animal expert. This biography profiles her childhood, life, achievements, career and timeline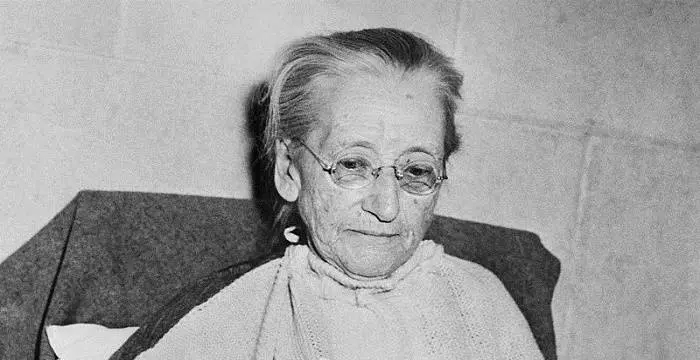 Emily Greene Balch was an American economist, sociologist and pacifist who won the 1946 Nobel Peace Prize. This biography of Emily Greene Balch provides detailed information about her childhood, life, achievements, works & timeline.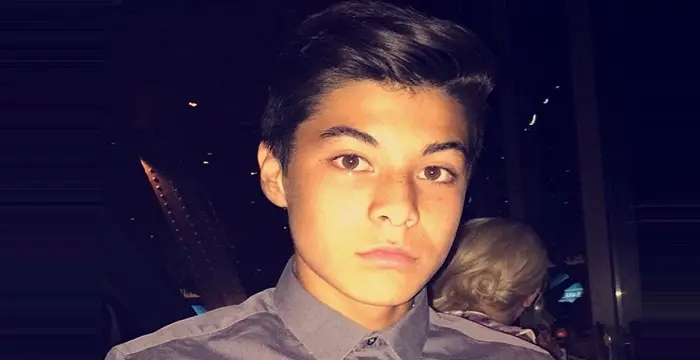 Check out all that you wanted to know about Nic Wallace, the famous American Instagram star; his birthday, his family and personal life, his girlfriends, fun trivia facts and more.
// Famous Capricorn Celebrities peoples
That Poppy's FAQ
What is That Poppy birthday?

That Poppy was born at 1995-01-01

Where is That Poppy's birth place?

That Poppy was born in Boston, Massachusetts

What is That Poppy nationalities?

That Poppy's nationalities is American

What is That Poppy's sun sign?

That Poppy is Capricorn

How famous is That Poppy?

That Poppy is famouse as Pop Singer

What is That Poppy's facebook?

That Poppy's facebook is https://www.facebook.com/thatpoppy/

What is That Poppy's instagram?

That Poppy's instagram is https://www.instagram.com/thatpoppy/