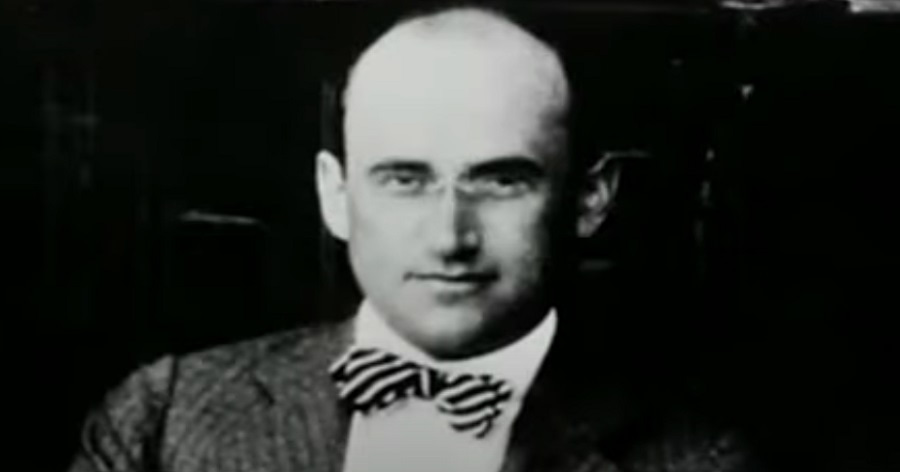 Blanche Lasky

Frances Howard

Ben Gelbfisz

Manya Gelbfisz

Samuel Goldfish

Szmuel Gelbfisz

Mister Malaprop

Metro-Goldwyn-Mayer

Goldwyn Pictures

Samuel Goldwyn Productions
Show more
Who is Samuel Goldwyn?
Samuel Goldwyn was one of the leading film producers of America. Starting his career as a salesman in a glove making company he rose to become one of the most well-known names in the history of Hollywood. The company he established along with Jesse L. Lasky and Cecil B. DeMille produced the first feature length film. Later he moved on to lay the groundwork for two well-known production houses; the Paramount and the MGM. However, Goldwyn was not very comfortable in working with others. That is why he decided to become an independent producer and established Samuel Goldwyn Productions. It was a production only unit, which released many successful films in its 36 years of existence and Samuel Goldwyn was its sole proprietor. He had a penchant for perfection and knew what he wanted. Consequently, he often bullied his co workers into rewriting, re-cutting or even re-casting the films. Moreover, he had an eye for spotting talents and had worked with many well-known names in the Hollywood film industry. Many of his films are remembered still today.
Show more
Samuel Goldwyn Childhood & Early Life
Samuel Goldwyn was born as Szmuel Gelbfisz in Warsaw. Poland, on August 17, 1879. His father's name was Aaron Dawid Gelbfisz and his mother was Hanna Reban (née Jarecka). They followed Hasidic Judaism, a branch of Orthodox Judaism. Szmuel's father died when he was barely 16 years old.
Szmuel then left Warsaw and reached Birmingham. There he changed his name to Samuel Goldfish and stayed with his relatives for few years.
He next decided to go to the United States. However, he feared that he would be denied entry. As Canada was more open to the emigrants, he decided to go there first. Accordingly, he reached Nova Scotia in 1898; but the United States was his real target.
In January 1899, Samuel reached New York and took up a job at a glove making factory at Gloversville. By and by, he became the Vice President for sales in Elite Glove Company. However, very soon destiny took him in another direction.
Samuel Goldwyn Career
After serving as Vice President for four years Samuel Goldfish left the job and went back to New York City. By then, he was married to Blanche Lasky, sister of Jesse L. Lasky, one of the pioneer producers of American film industry. In 1913, Samuel teamed up with Lasky, Cecil B. DeMille and Oscar C. Apfel to form The Jesse L. Lasky Feature Play Company.
The company bought the film rights for the stage play 'Squaw Man' for $4000. Because of limited fund, they rented a barn near Los Angeles for the film shooting. There they shot the first ever feature length film. The shooting began on 29th December, 1913. Incidentally, the barn, today known as Lasky DeMIlle Barn, is now home to Hollywood Heritage Museum.
On June 1, 1914, Jesse L. Lasky Feature Play Company signed a contract with Paramount Pictures, which was then a film exchange and exhibition company headed by W. W. Hodkinson. According to the contract, Lasky Feature Play Company was required to supply thirty six films on yearly basis.
On June 28, 1916 Lasky Feature Play Company merged with Famous Players Company, owned by Adolph Zukor to form the Famous Players Lasky Corporation. Samuel became the Chairman of this new company while Zukor became the President and Lasky the first Vice President. Samuel was also a member of the executive committee.
On September 14, 1916, Samuel resigned from both the posts after a series of conflicts with the company's president Zukor. However, he remained on the board of directors and owned considerable stock.
Meanwhile, Zukor had quietly acquired majority shares of Paramount and became the President of the company as well. Later Famous Players Lasky Corporation was merged with Paramount Picture Corporation and thus Samuel also became one of the partners of Paramount Pictures.
In 1916, Samuel, who was until then known as Goldfish, partnered with Broadway producers Edgar and Archibald Selwyn to create a new movie making enterprise called Goldwyn Pictures Corporation. The name was coined using a combination of their surnames; 'gold' from Goldfish and 'wyn' from Selwyn.
Goldwyn Pictures did considerably well and in 1918, it shifted its base to Culver City. In the same year in the month of December, Samuel legally changed his name from Samuel Goldfish to Samuel Goldwyn.
In 1922, Samuel Goldwyn left Goldwyn Pictures due to personal clashes. Later, the production house was acquired by Marcus Leo and merged with his own company to form Metro-Goldwyn-Mayer. In spite of the name, Samuel Goldwyn did not have anything to do with that company.
In 1923, Samuel established Samuel Goldwyn Productions. In the beginning he had a partner, but later he went solo. Its first production was 'Potash and Perlmutter' a silent film based on Jewish comedy. It opened successfully at Baltimore in September, 1923.
Samuel Goldwyn kept on making many successful films in collaboration with well-known directors such as William Wyler, Howard Hawks and John Ford. He also hired well-known writers such as Ben Hecht, Sidney Howard, Dorothy Parker, and Lillian Hellman. Very soon he became America's most successful independent producer.
'Porgy and Bess' was Samuel Goldwyn's last project. The film was directed by Otto Preminger and was based on a 1935 opera of the same name. It was released in 1959; but it did not do as well as Goldwyn had expected. Consequently, he decided to quit.
Samuel Goldwyn Major Works
'Arrowsmith', directed by John Ford and released in1931, was one of the first major work of Samuel Goldwyn. It received Oscar nominations under four categories; i.e. Best Picture, Best Adapted Screenplay, Best Art Direction and Best Cinematography. It also did very well at the box office.
Dodsworth', produced in 1936, was declared one of the top ten films produced in that year by New York Times. It was also one of the top twenty films that did exceedingly well at the box office.
'Dead End', produced in 1937 and 'The Little Foxes', produced in 1941 are two more critically acclaimed films, which received multiple Oscar nominations, but failed to get any award.
'Wuthering Heights', released in1939, was awarded the Best Film by New York Film Critic Circle. It also received multiple Academy Award nominations, but won only the Best Cinematography Award.
'The Best Years of Our Lives', produced in 1946, was hailed as a masterpiece by New York Times. It received 10 Oscar nominations, out of which it won nine. It was also a box office success and earned $ 11.5 million in revenue.
Samuel Goldwyn Awards & Achievements
In 1946, Samuel Goldwyn received Irving G. Thalberg Memorial Award from the Academy of Motion Picture Arts and Sciences. His film, 'The Best Years of Our Lives' also received the Best Picture Award in the same year.
In 1957, Goldwyn was honored with the Jean Hersholt Humanitarian Award for his outstanding humanitarian contributions.On March 27, 1971, Goldwyn was presented with the Presidential Medal of Freedom by President Richard Nixon.
Samuel Goldwyn Philanthropic Works
In 1947, Samuel Goldwyn created a foundation in his own name. Known as Samuel Goldwyn Foundation, this multimillion dollar charitable organization contributes significantly to those organizations, which work with children, health and education in Los Angeles.
Samuel Goldwyn Personal Life and Legacy
Samuel Goldwyn married Blanche Lasky, the sister of Jesse L. Lasky in 1910. The marriage was however short lived and ended in 1915. The couple had a daughter called Ruth.
Samuel next married Frances Howard on April 23, 1925. The union lasted until his death. They had a son named Samuel Goldwyn Junior. He eventually became a well-known film producer.
Goldwyn also had nine grandchildren, who later became successful in different fields.
Samuel Goldwyn died due to old age on January 31, 1974. At that time he was 94 years old. He was interred in California's Forest Lawn Memorial Park Cemetery.
Goldwyn has a star at the Hollywood Walk of Fame at 1631 Vine Street and also has a theatre in Beverly Hills named after him.
Samuel Goldwyn Trivia
Samuel Goldwyn is also known for his malapropisms such as "If I look confused, know that I am thinking" or "Let's have some new clichés". "I don't think anyone should write their autobiography until after they're dead" is another of his famous quotes.
Show more
Samuel Goldwyn biography timelines
Goldwyn has a star at the Hollywood Walk of Fame at 1631 Vine Street and also has a theatre in Beverly Hills named after him.

1631

Samuel Goldwyn was born as Szmuel Gelbfisz in Warsaw. Poland, on August 17, 1879. His father's name was Aaron Dawid Gelbfisz and his mother was Hanna Reban (née Jarecka). They followed Hasidic Judaism, a branch of Orthodox Judaism. Szmuel's father died when he was barely 16 years old.

17th Aug 1879

He next decided to go to the United States. However, he feared that he would be denied entry. As Canada was more open to the emigrants, he decided to go there first. Accordingly, he reached Nova Scotia in 1898; but the United States was his real target.

1898

In January 1899, Samuel reached New York and took up a job at a glove making factory at Gloversville. By and by, he became the Vice President for sales in Elite Glove Company. However, very soon destiny took him in another direction.

Jan 1899

Samuel Goldwyn married Blanche Lasky, the sister of Jesse L. Lasky in 1910. The marriage was however short lived and ended in 1915. The couple had a daughter called Ruth.

1910 To 1915

After serving as Vice President for four years Samuel Goldfish left the job and went back to New York City. By then, he was married to Blanche Lasky, sister of Jesse L. Lasky, one of the pioneer producers of American film industry. In 1913, Samuel teamed up with Lasky, Cecil B. DeMille and Oscar C. Apfel to form The Jesse L. Lasky Feature Play Company.

1913

The company bought the film rights for the stage play 'Squaw Man' for $4000. Because of limited fund, they rented a barn near Los Angeles for the film shooting. There they shot the first ever feature length film. The shooting began on 29th December, 1913. Incidentally, the barn, today known as Lasky DeMIlle Barn, is now home to Hollywood Heritage Museum.

29th Dec 1913

On June 1, 1914, Jesse L. Lasky Feature Play Company signed a contract with Paramount Pictures, which was then a film exchange and exhibition company headed by W. W. Hodkinson. According to the contract, Lasky Feature Play Company was required to supply thirty six films on yearly basis.

1st Jun 1914

In 1916, Samuel, who was until then known as Goldfish, partnered with Broadway producers Edgar and Archibald Selwyn to create a new movie making enterprise called Goldwyn Pictures Corporation. The name was coined using a combination of their surnames; 'gold' from Goldfish and 'wyn' from Selwyn.

1916

On June 28, 1916 Lasky Feature Play Company merged with Famous Players Company, owned by Adolph Zukor to form the Famous Players Lasky Corporation. Samuel became the Chairman of this new company while Zukor became the President and Lasky the first Vice President. Samuel was also a member of the executive committee.

28th Jun 1916

On September 14, 1916, Samuel resigned from both the posts after a series of conflicts with the company's president Zukor. However, he remained on the board of directors and owned considerable stock.

14th Sep 1916

Goldwyn Pictures did considerably well and in 1918, it shifted its base to Culver City. In the same year in the month of December, Samuel legally changed his name from Samuel Goldfish to Samuel Goldwyn.

1918

In 1922, Samuel Goldwyn left Goldwyn Pictures due to personal clashes. Later, the production house was acquired by Marcus Leo and merged with his own company to form Metro-Goldwyn-Mayer. In spite of the name, Samuel Goldwyn did not have anything to do with that company.

1922

In 1923, Samuel established Samuel Goldwyn Productions. In the beginning he had a partner, but later he went solo. Its first production was 'Potash and Perlmutter' a silent film based on Jewish comedy. It opened successfully at Baltimore in September, 1923.

Sep 1923

Samuel next married Frances Howard on April 23, 1925. The union lasted until his death. They had a son named Samuel Goldwyn Junior. He eventually became a well-known film producer.

23rd Apr 1925

'Arrowsmith', directed by John Ford and released in1931, was one of the first major work of Samuel Goldwyn. It received Oscar nominations under four categories; i.e. Best Picture, Best Adapted Screenplay, Best Art Direction and Best Cinematography. It also did very well at the box office.

1931

'Porgy and Bess' was Samuel Goldwyn's last project. The film was directed by Otto Preminger and was based on a 1935 opera of the same name. It was released in 1959; but it did not do as well as Goldwyn had expected. Consequently, he decided to quit.

1935 To 1959

Dodsworth', produced in 1936, was declared one of the top ten films produced in that year by New York Times. It was also one of the top twenty films that did exceedingly well at the box office.

1936

'Dead End', produced in 1937 and 'The Little Foxes', produced in 1941 are two more critically acclaimed films, which received multiple Oscar nominations, but failed to get any award.

1937 To 1941

'Wuthering Heights', released in1939, was awarded the Best Film by New York Film Critic Circle. It also received multiple Academy Award nominations, but won only the Best Cinematography Award.

1939

'The Best Years of Our Lives', produced in 1946, was hailed as a masterpiece by New York Times. It received 10 Oscar nominations, out of which it won nine. It was also a box office success and earned $ 11.5 million in revenue.

1946

In 1946, Samuel Goldwyn received Irving G. Thalberg Memorial Award from the Academy of Motion Picture Arts and Sciences. His film, 'The Best Years of Our Lives' also received the Best Picture Award in the same year.

1946

In 1947, Samuel Goldwyn created a foundation in his own name. Known as Samuel Goldwyn Foundation, this multimillion dollar charitable organization contributes significantly to those organizations, which work with children, health and education in Los Angeles.

1947

In 1957, Goldwyn was honored with the Jean Hersholt Humanitarian Award for his outstanding humanitarian contributions.On March 27, 1971, Goldwyn was presented with the Presidential Medal of Freedom by President Richard Nixon.

1957 To 27th Mar 1971

Samuel Goldwyn died due to old age on January 31, 1974. At that time he was 94 years old. He was interred in California's Forest Lawn Memorial Park Cemetery.

31st Jan 1974
Show more
Frequently asked questions about Samuel Goldwyn
What is Samuel Goldwyn birthday?

Samuel Goldwyn was born at August 17, 1879

Where is Samuel Goldwyn's birth place?

Samuel Goldwyn was born in Warsaw

What is Samuel Goldwyn nationalities?

Samuel Goldwyn's nationalities is American

Who is Samuel Goldwyn spouses?

Samuel Goldwyn's spouses is Blanche Lasky, Frances Howard

Who is Samuel Goldwyn siblings?

Samuel Goldwyn's siblings is Ben Gelbfisz, Manya Gelbfisz

Who is Samuel Goldwyn childrens?

Samuel Goldwyn's childrens is Samuel Goldwyn

Which company or organization was founded by Samuel Goldwyn?

Samuel Goldwyn was the founder/co-founder of Metro-Goldwyn-Mayer, Goldwyn Pictures, Samuel Goldwyn Productions

What is Samuel Goldwyn's religion?

Samuel Goldwyn's religion is Judaism

Who is Samuel Goldwyn's father?

Samuel Goldwyn's father is Aaron David Gelbfisz

Who is Samuel Goldwyn's mother?

Samuel Goldwyn's mother is Hannah Reban

What is Samuel Goldwyn's sun sign?

Samuel Goldwyn is Leo

When was Samuel Goldwyn died?

Samuel Goldwyn was died at January 31, 1974

Where was Samuel Goldwyn died?

Samuel Goldwyn was died in Los Angeles

Which age was Samuel Goldwyn died?

Samuel Goldwyn was died at age 94