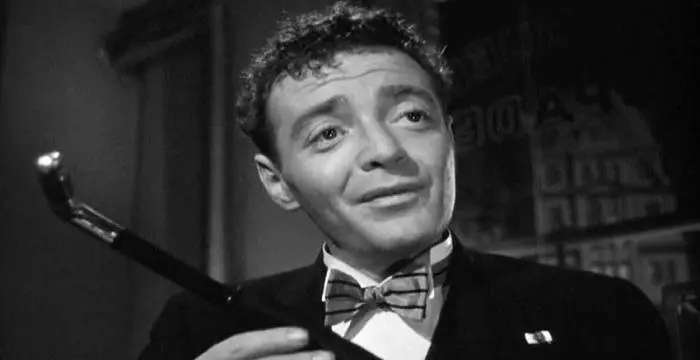 Peter Lorre - Hungarian Men, Family and Family
Peter Lorre's Personal Details
Peter Lorre was a Hungary-born American actor, best known for his portrayal of evil characters
| Information | Detail |
| --- | --- |
| Birthday | June 26, 1904 |
| Died on | March 23, 1964 |
| Nationality | American |
| Famous | Film & Theater Personalities, Actors, Hungarian Men |
| City/State | California |
| Spouses | Annemarie Brenning (m. 1953–1964), Celia Lovsky (m. 1934–1945), Kaaren Verne (m. 1945–1950) |
| Known as | László Löwenstein |
| Birth Place | Ružomberok |
| Born Country | Hungary |
| Height | 160 |
| Gender | Male |
| Father | Alois Loewenstein |
| Mother | Elvira Freischberger |
| Sun Sign | Cancer |
| Born in | Ružomberok |
| Famous as | Actor |
| Died at Age | 59 |
// Famous Hungarian Men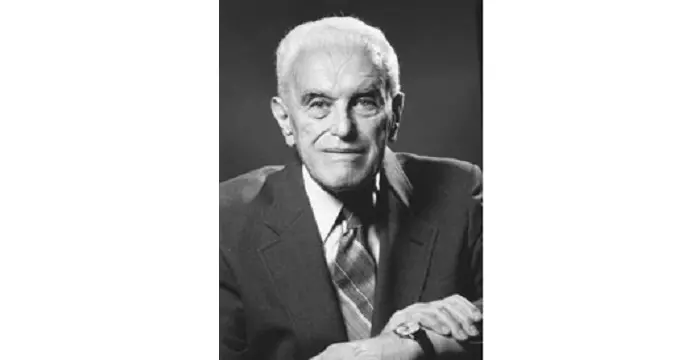 Read on to know the profile, career, important works, contributions and timeline of the famous American economist and Nobel Laureate, John C Harsanyi.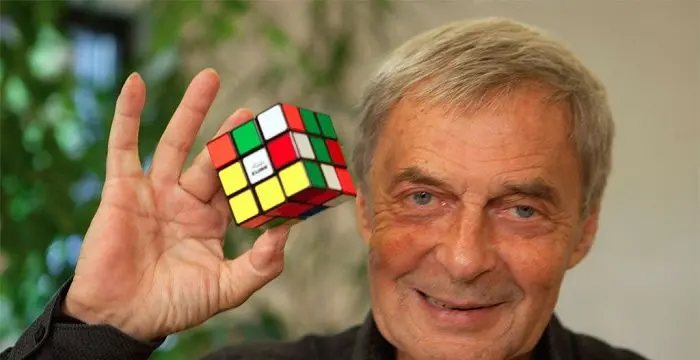 The famous inventor and educationist, Erno Rubik is known world-wide for his invention the 'Rubik's Cube'. To know more about the childhood, profile, timeline and career of this famous architect-inventor read on.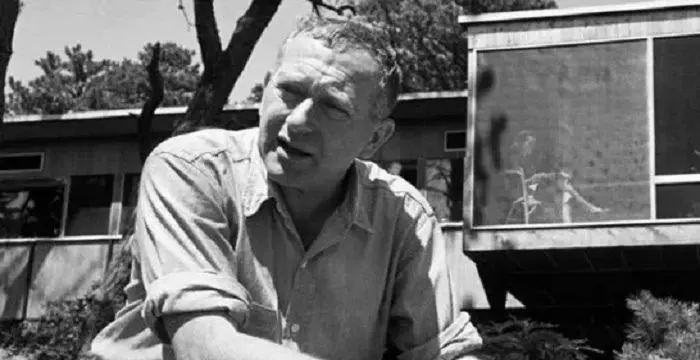 Marcel Lajos Breuer was a world famous modernist architect and designer considered as one of the most prominent proponents of International Style. This biography profiles his childhood, life, career, achievements and timeline.
Peter Lorre's photo
Who is Peter Lorre?
Peter Lorre was a Hungary-born American actor, best known for his portrayal of evil characters. He started his acting career playing villainous roles in German movies. Later, he acted in English movies, but most of them were negative roles. Being a Hungarian, Lorre initially faced difficulties in getting work in Hollywood. In his first few American movies, Lorre played conventional negative roles. Later, he also played comic characters. With his bulging eyes, menacing looks and croaky voice, he perfected the part of a sinister foreigner. Lorre was an actor who could in a fraction of second turn a smile into a sneer. When Peter Lorre played the role of a psychopath, he was so convincing that he could instantly awaken repulsion in the hearts of audiences. Though an accomplished actor, Lorre faced many trials and tribulations in the later phases of his career.
// Famous Film & Theater Personalities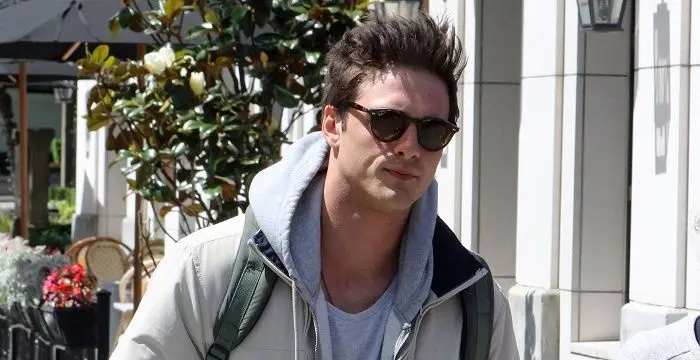 Jacob Elordi is an Australian actor. Let's take a look at his childhood, family, personal life, career, etc.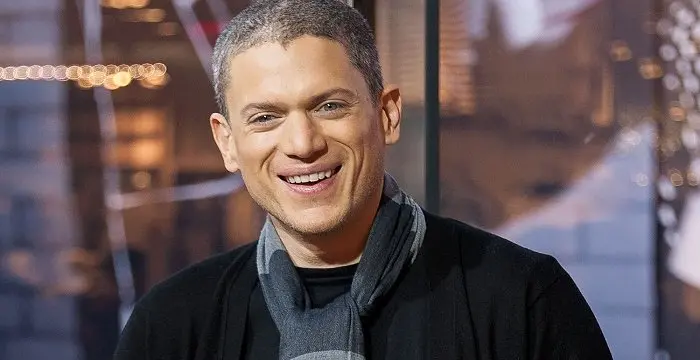 Wentworth Miller is an American actor and screenwriter who achieved recognition for his role in the TV series 'Prison Break'.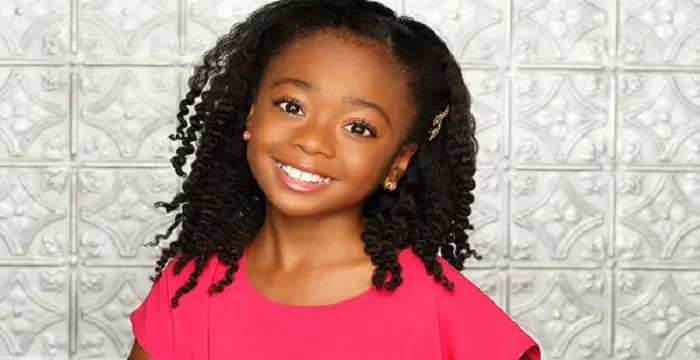 Skai Jackson is an American child actress with huge fan following. Find more about her family & personal life, relationships, facts and more.
Childhood & Early Life
Peter Lorre was born on June 26, 1904, in Rozsahegy, Hungary. His birth name was Laszlo Lowenstein. His parents, Alajos and Elvira, were of Jewish origin. Lorre's father served as a lieutenant in the Austrian army. When Lorre was four years old, his mother died, leaving his father with three young kids. His father married for a second time, to his deceased wife's best friend, Melanie Klein. Lorre did not share good relations with his stepmother.
When the Second Balkan War broke out in 1913, Alajos moved to Vienna with his family. Lorre received his elementary and secondary education in Vienna. After completing his studies, he took up the job of a bank clerk. But the stage-struck Lorre could not continue with his job, and left home to pursue acting and theaters.
Career
At the age of 17, Lorre began acting by doing stage shows with Viennese artist, Richard Teschner. In the early 1920s, Lorre did several stage plays in Zurich and Berlin. He played the role of 'Dr. Nakamura,' in the musical comedy, 'Happy End.'
Lorre got his first big break in the German movie, 'M,' which was released in 1931. It was directed by Fritz Lang. In the movie, Lorre played the role of a serial killer, who killed small children. It was the first major role played by Lorre and he delivered it to perfection. The director had Lorre in mind while writing the script and selected him, without even a screen test. With his hoarse voice, protruding eyes, and exceptional acting, Lorre immortalized the character of 'Hans Beckert' in the movie.
After the success of 'M,' Lorre was typecast and appeared as villain in several movies. When Nazis took over Germany in 1933, he moved to London and got a chance to meet the famous director, Alfred Hitchcock. In 1934, Lorre was offered a role in the Hitchcock movie, 'The Man Who Knew Too Much.' Though Lorre had little command over English language at the time, he learned his part phonetically and performed extremely well.
In 1934, Peter Lorre signed a contract with 'Columbia Pictures,' and moved to America with his first wife, actress Celia Lovsky. 'Columbia' lent Lorre to 'Metro-Goldwyn-Mayer' as they could not find suitable roles for him. In 1935, Lorre's first American movie, 'Mad Love,' was released by 'MGM.' In this horror movie, he played the part of 'Dr. Gogol,' an insane and wicked surgeon. The role earned him a lot of critical acclaim.
In 1935, Lorre appeared in the lead role in 'Columbia Pictures' movie 'Crime and Punishment.' In the 1930s, Lorre played the role of 'Mr. Moto,' the fictional Japanese secret agent. 'Mr. Moto' was gentle and harmless on the outside, but dangerous and ruthless, when situation demanded. This character perfectly suited Lorre and he excelled in his performance. Between 1937 and 1939, eight 'Mr. Moto' motion pictures were released, all of which had Lorre as the main character. Though Lorre was initially upbeat about this character, he lost interest later and was frustrated.
In the 1940s, Lorre signed a contract with 'Warner Bros.,' and appeared in their 1941 movie 'The Maltese Falcon' in the role of a dangerous criminal. In this movie, Lorre shared screen space with Humphrey Bogart. In 1942, Lorre got the role of a petty crook, 'Ugarte' in the romantic drama film, 'Casablanca.' Though it was a small role, the character was very important to the main plot. Lorre's last movie for 'Warner Bros.' was 'The Beast With Five Fingers,' which was released in 1946. In the movie, he played the role of a crazy astrologer. With his melancholic look and husky voice, Lorre breathed life into every character that he portrayed.
Lorre played several comic characters in his career. He had a supporting role in the dark comedy movie, 'Arsenic and Old Lace.' With a delicate touch of evil overtone, he made his comic roles inimitable. After his contract with 'Warner Bros' ended, Lorre's career faced some setbacks. Following this, he returned to stage shows and radios.
In the last phase of his acting career, Lorre ppeared in many television serials. In 1954, Peter Lorre became the first actor to play a 'James Bond' villain on television. He played the part of 'Le Chiffre' in 'Casino Royale.' He also acted in some episodes of 'Alfred Hitchcock Presents,' which was aired on 'CBS' and 'NBC.'
Lorre was honored with a star on the 'Hollywood Walk of Fame,' in 1960. He was also inducted into the 'Grand Order of Water Rats,' which is the oldest theatrical fraternity in the world.
Personal Life & Legacy
Peter Lorre got married three times. His first wife was actress Celia Lovsky. The couple had no children. They divorced in 1945. In the same year, Lorre married Kaaren Verne, who was also an actress. This marriage too was short-lived. Lorre soon got married to Anne Marie Brenning. The couple had a daughter, Catherine, who died in 1985 due to diabetes.
Lorre suffered from chronic gall bladder disease. Doctors prescribed morphine to ease his pain, but he got addicted to it. Though he got over the addiction after some time, it cost him a lot professionally. Peter Lorre died of a stroke in 1964. He suffered the stroke on the same day when a hearing was fixed for a divorce petition filed by his third wife. His body was cremated and interred in 'Hollywood Forever Cemetery.'
Trivia
Actor Eugene Weingand resembled Lorre in looks and he tried to take advantage of this resemblance by changing his name to 'Peter Lorie.' But court rejected his petition. After the death of Lorre, Eugene claimed to be his son.
Lorre's daughter, Catherine, was kidnapped by a serial killer, Kenneth Bianchi, with an intention to extort money. But when he came to know that Catherine was the daughter of Lorre, he immediately let her go.
Lorre disliked being associated with horror movies. He liked the tag, "psychological terror" instead of "horror." He once said, "I don't want to go down in history as a monster." He always thought that Hollywood failed to fully utilize his talents.
Lorre's accented talk and protruding eyes were very popular with comedians and cartoonists. Caricature of his face was used in many cartoons of 'Warner Bros.'
// Famous Actors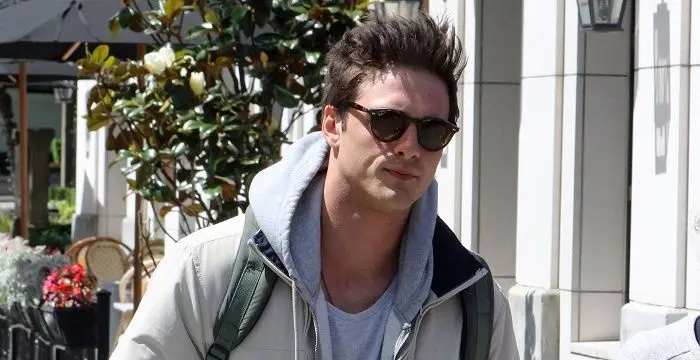 Jacob Elordi is an Australian actor. Let's take a look at his childhood, family, personal life, career, etc.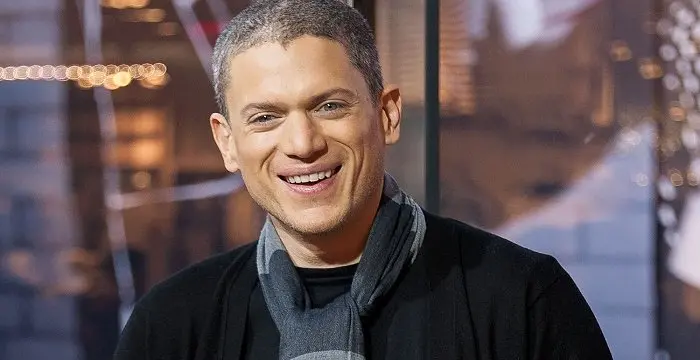 Wentworth Miller is an American actor and screenwriter who achieved recognition for his role in the TV series 'Prison Break'.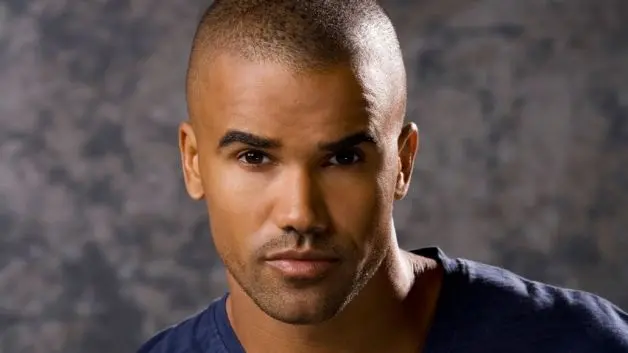 Shemar Moore is a model turned actor best known for his role in the television series 'The Young and the Restless'. This biography of Shemar Moore provides detailed information about his childhood, life, achievements, works & timeline.
Peter Lorre biography timelines
// 26th Jun 1904

Peter Lorre was born on June 26, 1904, in Rozsahegy, Hungary. His birth name was Laszlo Lowenstein. His parents, Alajos and Elvira, were of Jewish origin. Lorre's father served as a lieutenant in the Austrian army. When Lorre was four years old, his mother died, leaving his father with three young kids. His father married for a second time, to his deceased wife's best friend, Melanie Klein. Lorre did not share good relations with his stepmother.

// 1913

When the Second Balkan War broke out in 1913, Alajos moved to Vienna with his family. Lorre received his elementary and secondary education in Vienna. After completing his studies, he took up the job of a bank clerk. But the stage-struck Lorre could not continue with his job, and left home to pursue acting and theaters.

// 1931

Lorre got his first big break in the German movie, 'M,' which was released in 1931. It was directed by Fritz Lang. In the movie, Lorre played the role of a serial killer, who killed small children. It was the first major role played by Lorre and he delivered it to perfection. The director had Lorre in mind while writing the script and selected him, without even a screen test. With his hoarse voice, protruding eyes, and exceptional acting, Lorre immortalized the character of 'Hans Beckert' in the movie.

// 1933 To 1934

After the success of 'M,' Lorre was typecast and appeared as villain in several movies. When Nazis took over Germany in 1933, he moved to London and got a chance to meet the famous director, Alfred Hitchcock. In 1934, Lorre was offered a role in the Hitchcock movie, 'The Man Who Knew Too Much.' Though Lorre had little command over English language at the time, he learned his part phonetically and performed extremely well.

// 1934 To 1935

In 1934, Peter Lorre signed a contract with 'Columbia Pictures,' and moved to America with his first wife, actress Celia Lovsky. 'Columbia' lent Lorre to 'Metro-Goldwyn-Mayer' as they could not find suitable roles for him. In 1935, Lorre's first American movie, 'Mad Love,' was released by 'MGM.' In this horror movie, he played the part of 'Dr. Gogol,' an insane and wicked surgeon. The role earned him a lot of critical acclaim.

// 1945 To 1985

Peter Lorre got married three times. His first wife was actress Celia Lovsky. The couple had no children. They divorced in 1945. In the same year, Lorre married Kaaren Verne, who was also an actress. This marriage too was short-lived. Lorre soon got married to Anne Marie Brenning. The couple had a daughter, Catherine, who died in 1985 due to diabetes.

// 1954

In the last phase of his acting career, Lorre ppeared in many television serials. In 1954, Peter Lorre became the first actor to play a 'James Bond' villain on television. He played the part of 'Le Chiffre' in 'Casino Royale.' He also acted in some episodes of 'Alfred Hitchcock Presents,' which was aired on 'CBS' and 'NBC.'

// 1960

Lorre was honored with a star on the 'Hollywood Walk of Fame,' in 1960. He was also inducted into the 'Grand Order of Water Rats,' which is the oldest theatrical fraternity in the world.

// 1964

Lorre suffered from chronic gall bladder disease. Doctors prescribed morphine to ease his pain, but he got addicted to it. Though he got over the addiction after some time, it cost him a lot professionally. Peter Lorre died of a stroke in 1964. He suffered the stroke on the same day when a hearing was fixed for a divorce petition filed by his third wife. His body was cremated and interred in 'Hollywood Forever Cemetery.'
// Famous California peoples
Peter Lorre's FAQ
What is Peter Lorre birthday?

Peter Lorre was born at 1904-06-26

When was Peter Lorre died?

Peter Lorre was died at 1964-03-23

Where was Peter Lorre died?

Peter Lorre was died in Los Angeles, California

Which age was Peter Lorre died?

Peter Lorre was died at age 59

Where is Peter Lorre's birth place?

Peter Lorre was born in Ružomberok

What is Peter Lorre nationalities?

Peter Lorre's nationalities is American

Who is Peter Lorre spouses?

Peter Lorre's spouses is Annemarie Brenning (m. 1953–1964), Celia Lovsky (m. 1934–1945), Kaaren Verne (m. 1945–1950)

How tall is Peter Lorre?

Peter Lorre's height is 160

Who is Peter Lorre's father?

Peter Lorre's father is Alois Loewenstein

Who is Peter Lorre's mother?

Peter Lorre's mother is Elvira Freischberger

What is Peter Lorre's sun sign?

Peter Lorre is Cancer

How famous is Peter Lorre?

Peter Lorre is famouse as Actor