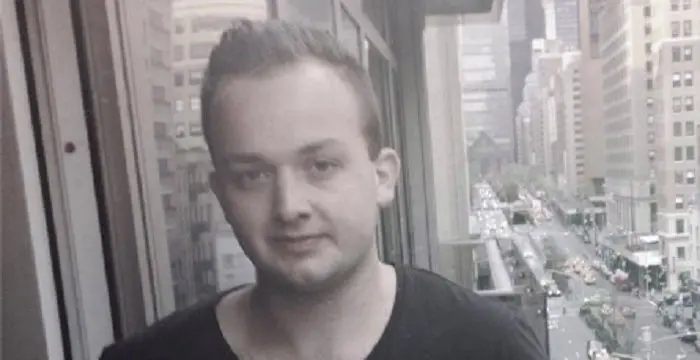 Noah Munck - Comedians, Career and Facts
Noah Munck's Personal Details
Noah Munck is an American actor, comedian, YouTuber, and musician
| Information | Detail |
| --- | --- |
| Birthday | May 3, 1996 |
| Nationality | American |
| Famous | Film & Theater Personalities, Actors, Comedians, Musicians |
| City/State | California |
| Siblings | Elijah Munck, Ethan Munck, Micah Munck, Taylor Munck |
| Known as | Noah Bryant Munck |
| Universities | |
| Birth Place | Mission Viejo, California |
| Height | 183 |
| Gender | Male |
| Father | Greg Munck |
| Mother | Kymbry Robinson |
| Sun Sign | Taurus |
| Born in | Mission Viejo, California |
| Famous as | Actor |
| Socials | |
// Famous Musicians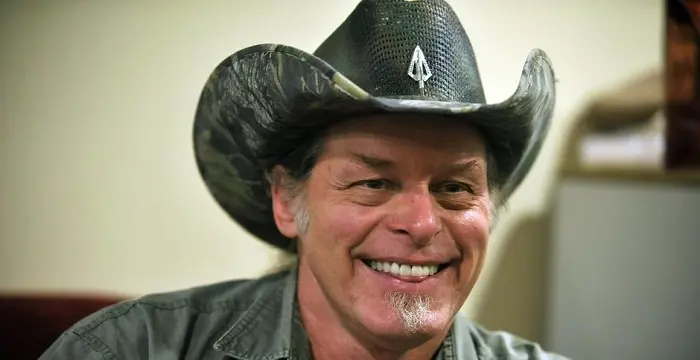 Ted Nugent is a hard rock musician known for his hits 'Stranglehold' and 'Cat Scratch Fever'. This biography of Ted Nugent provides detailed information about his childhood, life, achievements, works & timeline.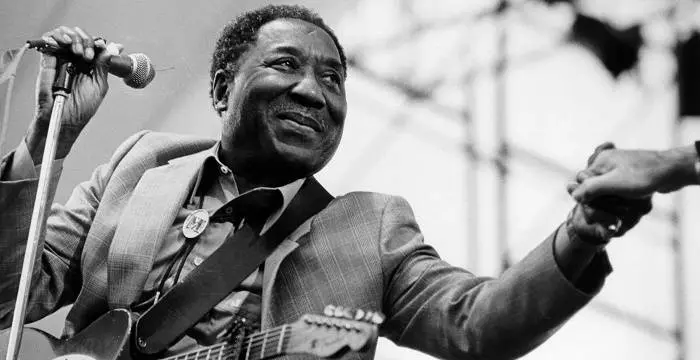 Muddy Waters was a blues musician referred to as the 'father of modern Chicago blues.' Check out this biography to know about his childhood, family life, achievements and fun facts about him.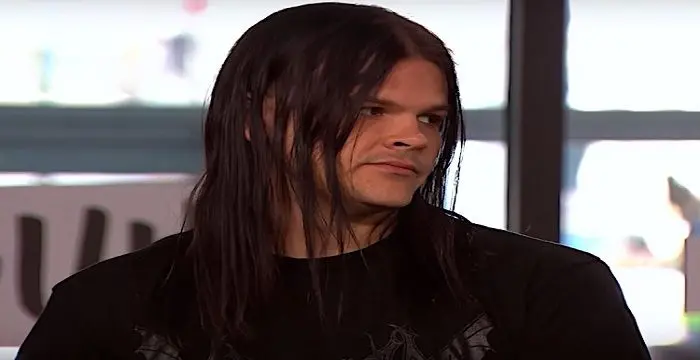 Travis Bacon is an American musician and actor, better known as the son of veteran actors Kevin Bacon and Kyra Sedgwick. Find more about his family, birthday, etc.
Noah Munck's photo
Who is Noah Munck?
Noah Munck is an American actor, comedian, "YouTuber," and musician, who rose to fame following his starring role in the 'Nickelodeon' series 'iCarly.' He was born and raised in Orange County, California. He was the eldest of the five children in his family. Since childhood, he was interested in making a career in cinema and arts. He attended 'Biola University' but dropped out soon after. In 2007, he played a minor role in the series 'All of Us.' Following this, he got his biggest career breakthrough: a leading role in the series 'iCarly.' His portrayal of 'Gibby' in the series has earned him a number of award nominations. The first three seasons had him playing a small role, but as his character became popular, he was made part of the main cast from the fourth season. He continued to star in a number of popular series and in films such as 'Bad Teacher' and 'Four Christmases.' He also creates electronic dance music under the pseudonym 'NoxiK.'
// Famous Comedians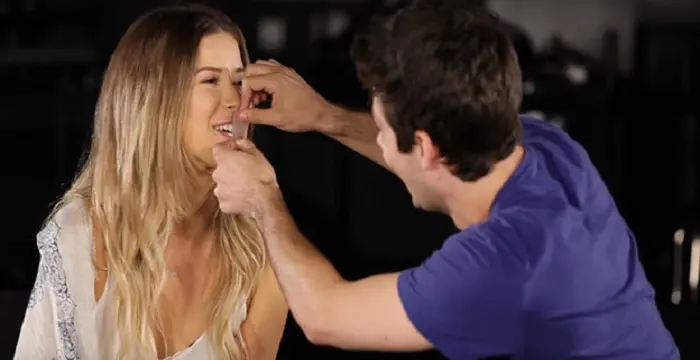 Check out all that you wanted to know about Meghan Rienks, the famous American YouTuber & vlogger; her birthday, her family and personal life, her boyfriends, fun trivia facts and more.
Check out all that you wanted to know about Desmond English, the famous YouTuber and Viner; his birthday, his family and personal life, his wife, fun trivia facts and more.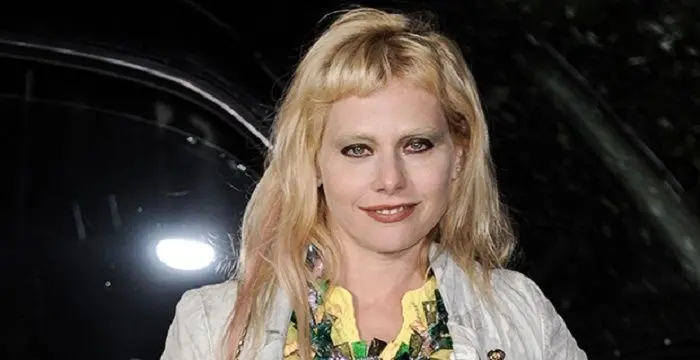 Meital Dohan is an award-winning Israeli theater, film, and television actress, comedian and singer. Check out this biography to know about her birthday, childhood, family life, achievements and fun facts about her.
Childhood & Early Life
Noah Munck was born in California, US, on May 3, 1996. He was the eldest of the five children of Greg and Kymbry Munck. He was raised in a religious environment, with his father working at the local 'Crossline Community Church' as an executive pastor. As a child, he developed a keen interest in acting and filmmaking.
One of the reasons for his increased interest in acting was his sister who had joined "improv" classes back then. This led Noah to consider a career in acting. He started auditioning at the age of 10 and attained early success when he bagged a 'Volkswagen' commercial. He also appeared in a 'Got Milk?' campaign.
Growing up in California, it was not unusual for him to get attracted to the world of entertainment. He finished high school from a local school, and in order to study cinema and media arts, he enrolled at 'Biola University.' However, he soon became bored with studies. As he had already started working as an actor, he dropped out of college without graduating.
Career
He started appearing in auditions for films and TV series just as he entered his teenage years. In 2007, he managed to earn a small role in the series 'All of Us.' He appeared in the episode titled 'Let's Go, Bobby, Let's Go!' The same year, he earned a role in the teen comedy series 'iCarly,' which began to be aired on 'Nickelodeon' from September 2007.
In the first three seasons of the series, Noah played a small role of an odd friend of the leading characters. However, over time, his character became more popular with the audiences. From the fourth season, his role was extended and was made one of the main characters.
The series 'iCarly' was a slow-starter, as far as the ratings were concerned. As the seasons progressed, the show's ratings improved, and critics began acknowledging the humor and the unique storylines that the show featured. By the time the series ended, after seven seasons, it had become one of the best-known and most successful children's series of the decade.
His successful stint with 'iCarly' helped him earn a role in the more popular series 'Wizards of Waverly Place.' He appeared in four episodes of the series in 2008 and played the role of 'Timmy O'Hallahan.' The same year, he played a guest role of "the screaming kid" in the film 'Four Christmases,' which was also his big-screen debut.
In 2009, he joined the voice cast of the popular animated series 'Phineas and Ferb.' He lent his voice to the character of 'Xavier.' Toward the end of the year, he ended up doing two small single-episode roles in the series 'ER' and 'The Troop.' 2010 was a relatively slow year for Noah, as he appeared in a single episode of the series 'Rules of Engagement.' The same year, he received two nominations for his role in 'iCarly.' He ended up winning an 'Australian Kids' Choice Award' for his performance in the series.
In 2011, he appeared in a major role in the film 'Bad Teacher,' starring Cameron Diaz and Justin Timberlake. He played the role of a bully. Despite the film receiving mixed critical response, it was a major box-office success of the year. After this big-budget studio film, he appeared in a key role in the independent film 'The Rainbow Tribe' and essayed the role of 'Ryan.' He ended the year with a guest role in the series 'Victorious.'
In 2012, he appeared as one of the panelists on the kids' game show 'Figure It Out,' and in 2013, he appeared as 'Ben Rogers' in the film 'Tom Sawyer & Huckleberry Finn.' He moved on to lead roles with the TV film 'Nicky Deuce,' which saw him essaying the titular role. He followed it up with another TV film, 'Swindle,' appearing as 'Darren.'
He continued to appear in guest roles in the series 'Arrested Development' and 'Sam & Cat.' He later appeared in the black comedy 'Just Before I Go,' a critically appreciated film that premiered at the 'Tribeca Film Festival.' Since 2014, he has been appearing in the series 'The Goldbergs,' playing a recurring role.
One reason for him devoting less time to acting projects of late is his dedication toward making music. He produces electronic dance music under the stage name "NoxiK." In January 2012, he ventured into music with his single 'Beginnings.' The single was markedly successful, and following this, he has been releasing all his music on his 'YouTube' channel. He has not associated himself with any music label till now and claims he is not considering doing that either.
In April 2013, he released a small EP titled 'Hotline.' He also happens to have a 'SoundCloud' account. He released a single named 'Killjoy' on both his 'YouTube' and 'SoundCloud' accounts. The song became a rage in the EDM arena. The song attained major success when it was reposted by 'EDM.com' on their official page. In March 2014, he released his first official and full-fledged EP, 'Road Warrior.'
In October 2016, Noah started his second 'YouTube' channel, 'Sadworld.' Noah posts weird, experimental, and dark comedy sketches on the channel. The videos feature a distinct editing and visual style that distinguishes Noah from the rest of the contemporary "YouTubers."
Personal Life
Noah Munck is an active supporter of 'Camp Del Corazon,' an annual summer camp that caters to children with heart ailments.
His sister and one of his younger brothers are also aspiring artists. His younger brother Ethan has appeared as Noah's little brother in a few episodes of the series 'iCarly.' His younger sister, Taylor Munck, is an aspiring musician.
In his spare time, Noah likes to swim, work out at the gym, and read comic books.
Noah is not the only one in his family to have taken up a career in acting. His great-grandfather, Barlett Robinson, was known as one of the most seasoned actors of his time.
// Famous Film & Theater Personalities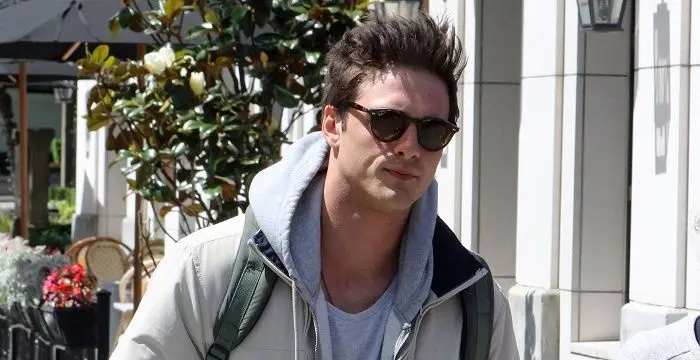 Jacob Elordi is an Australian actor. Let's take a look at his childhood, family, personal life, career, etc.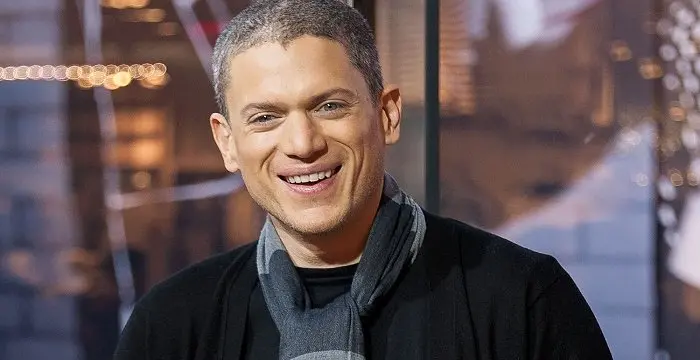 Wentworth Miller is an American actor and screenwriter who achieved recognition for his role in the TV series 'Prison Break'.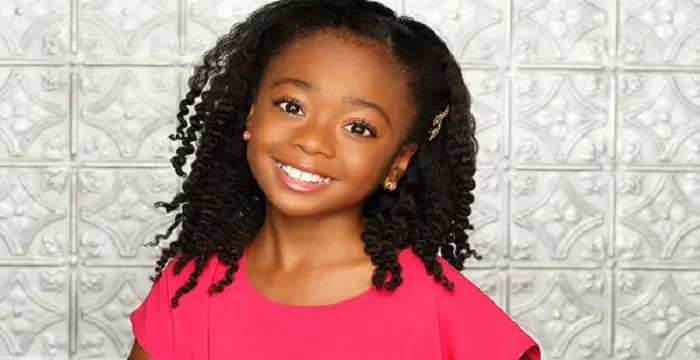 Skai Jackson is an American child actress with huge fan following. Find more about her family & personal life, relationships, facts and more.
Noah Munck biography timelines
// 3rd May 1996

Noah Munck was born in California, US, on May 3, 1996. He was the eldest of the five children of Greg and Kymbry Munck. He was raised in a religious environment, with his father working at the local 'Crossline Community Church' as an executive pastor. As a child, he developed a keen interest in acting and filmmaking.

// Sep 2007

He started appearing in auditions for films and TV series just as he entered his teenage years. In 2007, he managed to earn a small role in the series 'All of Us.' He appeared in the episode titled 'Let's Go, Bobby, Let's Go!' The same year, he earned a role in the teen comedy series 'iCarly,' which began to be aired on 'Nickelodeon' from September 2007.

// 2008

His successful stint with 'iCarly' helped him earn a role in the more popular series 'Wizards of Waverly Place.' He appeared in four episodes of the series in 2008 and played the role of 'Timmy O'Hallahan.' The same year, he played a guest role of "the screaming kid" in the film 'Four Christmases,' which was also his big-screen debut.

// 2009 To 2010

In 2009, he joined the voice cast of the popular animated series 'Phineas and Ferb.' He lent his voice to the character of 'Xavier.' Toward the end of the year, he ended up doing two small single-episode roles in the series 'ER' and 'The Troop.' 2010 was a relatively slow year for Noah, as he appeared in a single episode of the series 'Rules of Engagement.' The same year, he received two nominations for his role in 'iCarly.' He ended up winning an 'Australian Kids' Choice Award' for his performance in the series.

// 2011

In 2011, he appeared in a major role in the film 'Bad Teacher,' starring Cameron Diaz and Justin Timberlake. He played the role of a bully. Despite the film receiving mixed critical response, it was a major box-office success of the year. After this big-budget studio film, he appeared in a key role in the independent film 'The Rainbow Tribe' and essayed the role of 'Ryan.' He ended the year with a guest role in the series 'Victorious.'

// 2012 To 2013

In 2012, he appeared as one of the panelists on the kids' game show 'Figure It Out,' and in 2013, he appeared as 'Ben Rogers' in the film 'Tom Sawyer & Huckleberry Finn.' He moved on to lead roles with the TV film 'Nicky Deuce,' which saw him essaying the titular role. He followed it up with another TV film, 'Swindle,' appearing as 'Darren.'

// Jan 2012

One reason for him devoting less time to acting projects of late is his dedication toward making music. He produces electronic dance music under the stage name "NoxiK." In January 2012, he ventured into music with his single 'Beginnings.' The single was markedly successful, and following this, he has been releasing all his music on his 'YouTube' channel. He has not associated himself with any music label till now and claims he is not considering doing that either.

// Apr 2013 To Mar 2014

In April 2013, he released a small EP titled 'Hotline.' He also happens to have a 'SoundCloud' account. He released a single named 'Killjoy' on both his 'YouTube' and 'SoundCloud' accounts. The song became a rage in the EDM arena. The song attained major success when it was reposted by 'EDM.com' on their official page. In March 2014, he released his first official and full-fledged EP, 'Road Warrior.'

// 2014

He continued to appear in guest roles in the series 'Arrested Development' and 'Sam & Cat.' He later appeared in the black comedy 'Just Before I Go,' a critically appreciated film that premiered at the 'Tribeca Film Festival.' Since 2014, he has been appearing in the series 'The Goldbergs,' playing a recurring role.

// Oct 2016

In October 2016, Noah started his second 'YouTube' channel, 'Sadworld.' Noah posts weird, experimental, and dark comedy sketches on the channel. The videos feature a distinct editing and visual style that distinguishes Noah from the rest of the contemporary "YouTubers."
// Famous Actors
Noah Munck's FAQ
What is Noah Munck birthday?

Noah Munck was born at 1996-05-03

Where is Noah Munck's birth place?

Noah Munck was born in Mission Viejo, California

What is Noah Munck nationalities?

Noah Munck's nationalities is American

Who is Noah Munck siblings?

Noah Munck's siblings is Elijah Munck, Ethan Munck, Micah Munck, Taylor Munck

What was Noah Munck universities?

Noah Munck studied at Biola University

How tall is Noah Munck?

Noah Munck's height is 183

Who is Noah Munck's father?

Noah Munck's father is Greg Munck

Who is Noah Munck's mother?

Noah Munck's mother is Kymbry Robinson

What is Noah Munck's sun sign?

Noah Munck is Taurus

How famous is Noah Munck?

Noah Munck is famouse as Actor

What is Noah Munck's facebook?

Noah Munck's facebook is https://www.facebook.com/noah.munck

What is Noah Munck's twitter?

Noah Munck's twitter is https://twitter.com/noahmunck