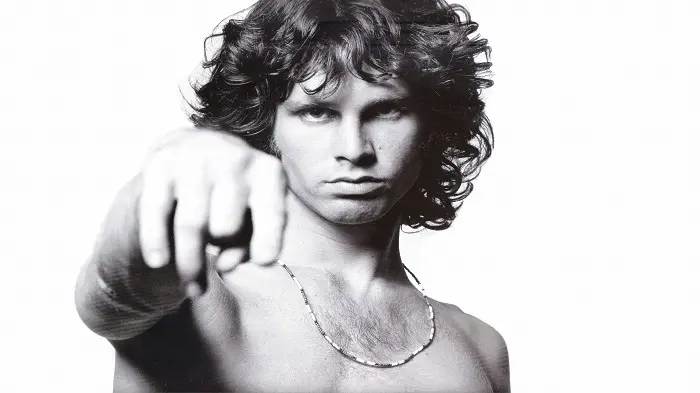 Jim Morrison - Film Maker, Timeline and Personal Life
Jim Morrison's Personal Details
Jim Morrison was a legendary American rock singer
Information
Detail
Birthday
December 8, 1943
Died on
July 3, 1971
Nationality
American
Famous
Died Young, Musicians, Lyricists & Songwriters, Singers, Poets, INFP, Film Maker
City/State
Florida
Spouses
Pamela Susan Courson, Patricia Kennealy
Siblings
Andrew Lee Morrison, Anne Robin
Universities

University Of California, Los Angeles
Alameda High School in Alameda
California
George Washington Middle School in Alexandria

Notable Alumnis

University Of California
Los Angeles

Cause of death
Birth Place
Melbourne, Florida, U.S.
Epitaphs
Truth to your own spirit
Gender
Male
Father
George Stephen Morrison
Mother
Clara Clarke Morrison
Sun Sign
Sagittarius
Born in
Melbourne, Florida, U.S.
Famous as
Singer, Lyricist, Poet, Musician, Filmmaker
Died at Age
27
// Famous Film Maker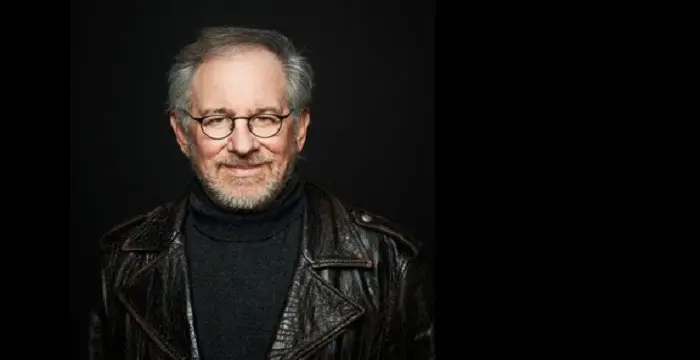 Steven Spielberg is a famous Hollywood director renowned for his movies such as 'E.T.', 'Jurassic Park' and 'War of the Worlds'. To know more about his childhood, career, profile and timeline read on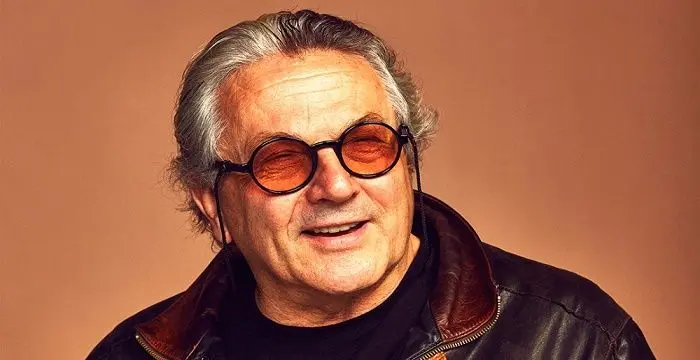 George Miller is a noted Australian film director, screen play writer and producer. Check out this biography to know about his birthday, childhood, family life, achievements fun facts about him.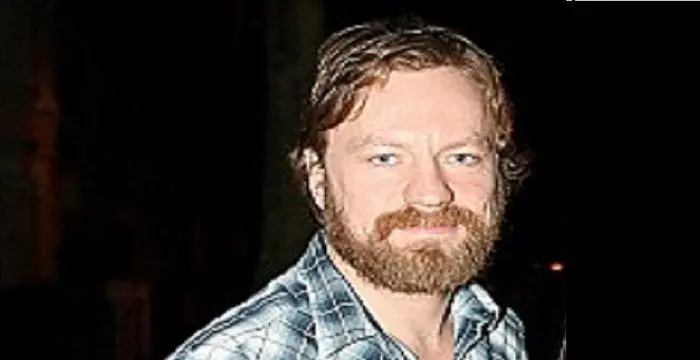 Jim Threapleton is a filmmaker, actor and painter, best known for his directorial skills in the 2007 drama film 'Extraordinary Rendition'. Let's take a look at his childhood, family, personal life, achievements etc.
Jim Morrison's photo
Who is Jim Morrison?
Jim Morrison gave birth to Rock music, one of the most popular genres of music. Jim is known both as a lead singer for his band 'Doors' and also for his personal singles and albums. Even with the sudden changes in the music genres, Morrison will always be remembered for his path breaking rock music. Morrison was both a much loved and much hated man for his indulgences in heightened creativity clubbed with overdose of drugs and other addictions. Though Morrison is mainly known for being a great song writer but he also wrote several books. Morrison lived a controversial life full of wine, women and drugs. Jim Morrison, along with his band The Doors, became the most popular and high profile band of America. Morrison wrote poems which were brought out as an album (as 'An American Prayer') by his band after he died. Morrison wrote some of the greatest hits like "Light My Fire", "Love Me Two Times", "Love Her Madly" and "Touch Me".
// Famous INFP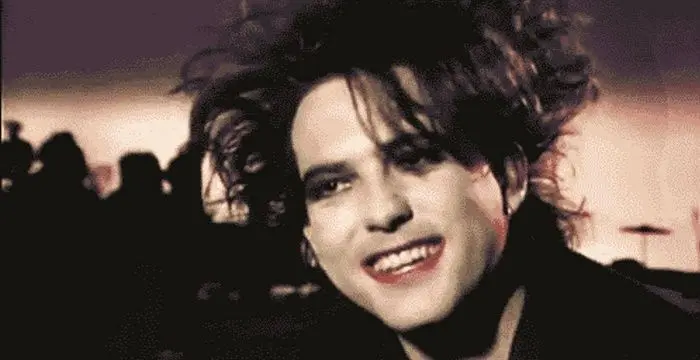 Robert Smith is an English musician and the lead singer of the British rock band, 'The Cure.' This biography of Robert Smith gives detailed information on his profile, childhood, life and timeline.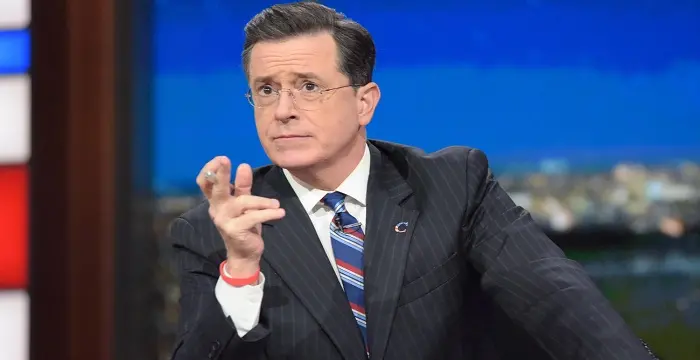 Stephen Colbert is an American comedian and satirist. Read the biography to learn all about his childhood, career, profile and timeline.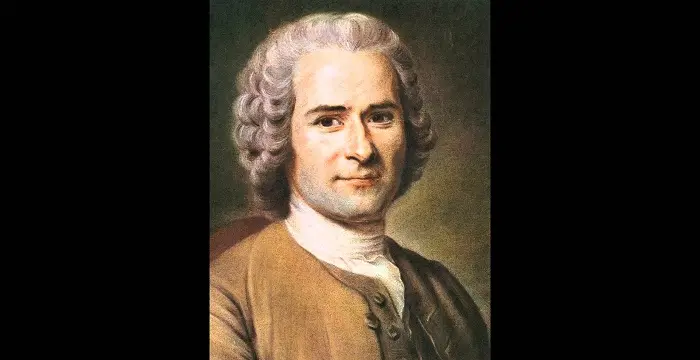 Jean-Jacques Rousseau was a noted Swiss-born philosopher, writer and composer. Check out this biography to know about his childhood, family life, achievements and other facts about his life.
Biography detail
Jim Morrison Childhood
Jim Morrison was born on 8 December 1943 in Melbourne, Brevard County, Florida, United States to father, future Admiral George Stephen Morrison and mother, Clara Morrison. Jim was the eldest of three kids having a sister, Anne Robin (born in 1947) and a brother Andrew Lee Morrison (born in 1948). In 1947 Morrison met with a car accident at the age of 4 where he witnessed an American Indian family being injured and killed. Morrison was deeply scared by this incident and he later narrated it in the song "Dawn's Highway" from the album An American Prayer. References of the road accident also came in the songs "Peace Frog", "Ghost Song", sung by Morrison in the later years. The incident not only left a deep impact on the singer but changed his formative days. Morrison gave away repeated accounts and references of this incident in many of his future songs, poems, and interviews.
Education
Morrison's father worked in the United States Navy due to which Morrison had to travel most of the time and shift from one home to another. Much of his childhood was spent in San Diego, California. In 1958 Morrison went to Alameda High School in Alameda, California. In June 1961 he completed his Graduation from George Washington High School (presently George Washington Middle School) in Alexandria, Virginia. Morrison started living with his paternal grandparents in Clearwater, Florida, where he attended classes at St. Petersburg Junior College. In 1962 he shifted to Florida State University (FSU) in Tallahassee where he took part in a school recruitment film by appearing in the film.  During his stay in FSU Morrison got entangled in a football game prank which got him arrested. In January 1964 Morrison arrived in Los Angeles, California, to attend the University of California, Los Angeles (UCLA). Morrison took up Comparative Literature program within the UCLA English Department and attended Jack Hirschman's class on Antonin Artaud. Morrison was greatly influenced by Artaud's brand of surrealist theatre and much of Morrison's later growth in dark poetic sensibility of cinematic nature is because of Artaud. In 1965 Morrison received his undergraduate degree at UCLA's film school and the Theatre Arts department of the College of Fine Arts. While pursuing his film studies in UCLA Morrison made two films – 'First Love' which Morrison made along with his roommate Max Schwartz, 'Obscura' which was a made into a documentary. Morrison lived in Venice Beach in Los Angeles during this time when he befriended few writer friends who worked at the 'Los Angeles Free Press'.
Music and formation of 'The Doors'
After graduating from UCLA in 1965, Morrison started leading an unconventional life at Venice Beach. Jim and his fellow UCLA mate student Ray Manzarek initially formed the band The Doors which was soon joined by drummer John Densmore and guitarist Robby Krieger. The band got their name from the title of Aldous Huxley's book, 'The Doors of Perception' (a reference to the "unlocking" of "doors of perception" through psychedelic drug use). The Doors was formally formed as a Rock Band in 1965.
Jim Morrison was known for being the lead member of his band writing most of the songs for the band but guitarist Robby Krieger had made several lyrical contributions writing and co-writing many of the band's songs which include The Doors' hit songs, "Light My Fire", "Love Me Two Times", "Love Her Madly" and "Touch Me". In 1966 The Doors performed in the opening act of Van Morrison's band Them's participation in the 'Whisky a Go Go' event. Jim was greatly inspired and influenced by Van Morrison's stage performance and public acts. The Doors and Van Morrison along with his band jammed together on the last night of the event on 'Gloria', a song written by Van Morrison.
Growth of "The Doors"
Soon Doors started gaining popularity and acclaim as a powerful rock band. The Doors got the first taste of national recognition after signing with Elektra Records in 1967. Doors reached the top spot with their hit single "Light My Fire" which reached number one on the Billboard Pop Singles chart.
The Doors appeared on the popular TV show "The Ed Sullivan Show" which had introduced The Beatles and Elvis Presley to global audiences. In 1967, Morrison and his band The Doors produced a promotional film for "Break on Through (To the Other Side)", which was the first single release of their first album. All the band members appeared in the video which had a dark set and close-up shots of the band members were seen and Morrison lip-synched the lyrics. The Doors made many other music videos which include "The Unknown Soldier", "Moonlight Drive" and "People Are Strange".
With time The Doors became a hugely popular rock band in the United States. After releasing their second album, 'Strange Days' Morrison and his band were recognised as a band which belted a fine mix of blues, rock tinged with psychedelia. Morrison introduced his band's psychedelic form of music through their version of "Alabama Song", from Bertolt Brecht and Kurt Weill's operetta, 'Rise and Fall of the City of Mahagonny'. In 1967 Jim Morrison's black and white photos were taken in a photo session organised by photographer Joel Brodsky which was named as "The Young Lion". Even today several photographs taken during this shoot are used on magazines, covers, compilations and various memorabilia items of The Doors. The photo shoot is arguably the best and upholds Morrison's iconic status. In 1968 The Doors released their third studio album, 'Waiting for the Sun' and their fourth album, 'The Soft Parade' in 1969.
Decline of Morrison
Morrison started taking drugs regularly in the late 1960s. Besides this, Morrison reportedly started coming to studio recordings in completely drunken state. Morrison also arrived late at live shows and performances. This resulted in the band playing instrumental music and later forcing Manzarek to perform vocals. In 1969 Jim was reportedly seen wearing a beard and turning out fat and in casual dresses. Jim was also seen wearing slacks, jeans and T-shirts instead of his earlier stylish leather pants and concho belts.
In 1969, while in a stage performance at the concert taking place in Dinner Key Auditorium, Miami, Jim allegedly vexed the audience and tried to spark off a riot among the crowd but he failed. Jim was arrested and a warrant was issued by the Dade County Police department after three days of the performance. Charges of 'indecent exposure' were labelled on Morrison. From then on all The Doors' concerts were called off.
Writing Career
Jim was a great poet much before he had turned into a successful song writer/lyricist. He published two volumes of his poetry in 1969, 'The Lords / Notes on Vision' and 'The New Creatures'. In 1970, Jim privately published his book 'An American Prayer'. Many of Jim's writings had later been made into several books and compilations.  
Films and Documentaries on Morrison
The Doors Are Open (1968)
Live in Europe (1968)
Live at the Hollywood Bowl (1968)
Feast of Friends (1969)
The Doors: A Tribute to Jim Morrison (1981)
The Doors: Dance on Fire (1985)
The Soft Parade, a Retrospective (1991)
The Doors (1991) - A fiction film directed by Oliver Stone starred Val Kilmer as Morrison and had cameos by Krieger and Densmore
Final 24: Jim Morrison (2007)
The Doors: No One Here Gets Out Alive (2009)
When You're Strange (2009)
Personal Life
Jim Morrison had lived most of his early life with his long time partner Pamela Susan Courson. Jim had even written off most of his estates and properties to Courson but both died at a very young age. Courson had encouraged Morrison to write poetry and develop depth in it. Morrison was also known to have lived (lived and spent time) with various other women in his life. In 1970, Morrison took part in a Celtic Pagan handfasting ceremony with rock critic and science fiction/fantasy author Patricia Kennealy and the couple were known to have signed a document claming themselves to be wedded. Morrison allegedly had sex with his fans, celebrities and several other women regularly throughout his flashy musical career.
Death
Jim died on 3 July 1971. According to an official record, Jim was found in a Paris apartment bathtub by Courson. There was no autopsy carried out on the body as the medical examiner had allegedly found no foul play in his death. The cause of Morrison's death could not be determined. Two decades later accounts of two witnesses claimed that Morrison had taken drugs after drinking for an entire day and he had coughed blood and gone unconscious. Courson was beside him who also died at the age of 27 due to drug overdose.
// Famous Died Young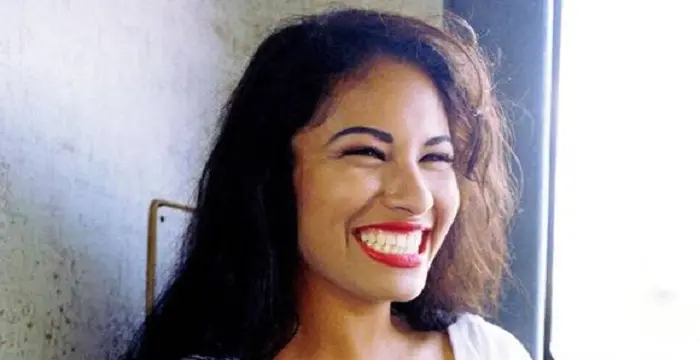 Selena Quintanilla-Pérez, famously known as the 'Queen of Tejano music', was a Mexican-American singer, composer, actress, spokesperson and fashion designer. This biography profiles her childhood, life, music career, achievements and timeline.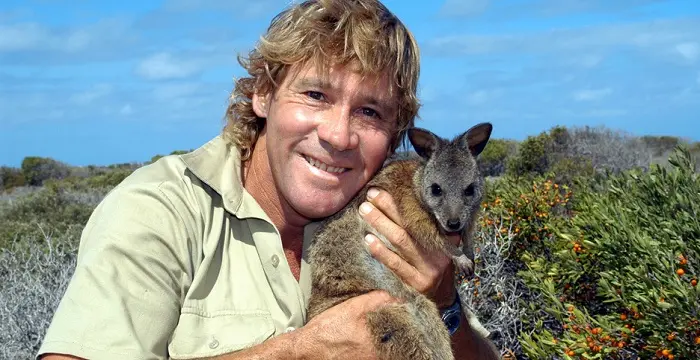 Steve Irwin was a famous Australian naturalist best known for his wildlife show 'The Crocodile Hunter'. To know more about his childhood, career, profile and timeline read on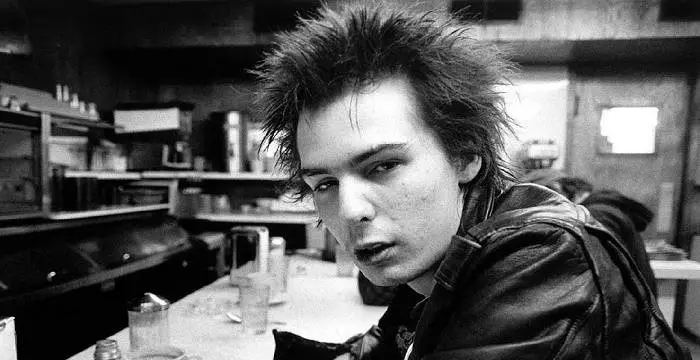 Sid Vicious was an English musician known for his work with the band 'Sex Pistols'. Check out this biography to know about his childhood, family life, achievements and fun facts about him.
Jim Morrison's awards
Year
Name
Award

Other

0
Golden Phoenix Award
// Famous Singers
Jim Morrison's FAQ
What is Jim Morrison birthday?

Jim Morrison was born at 1943-12-08

When was Jim Morrison died?

Jim Morrison was died at 1971-07-03

Where was Jim Morrison died?

Jim Morrison was died in Paris, France

Which age was Jim Morrison died?

Jim Morrison was died at age 27

Where is Jim Morrison's birth place?

Jim Morrison was born in Melbourne, Florida, U.S.

What is Jim Morrison nationalities?

Jim Morrison's nationalities is American

Who is Jim Morrison spouses?

Jim Morrison's spouses is Pamela Susan Courson, Patricia Kennealy

Who is Jim Morrison siblings?

Jim Morrison's siblings is Andrew Lee Morrison, Anne Robin

What was Jim Morrison universities?

Jim Morrison studied at University Of California, Los Angeles, Alameda High School in Alameda, California, George Washington Middle School in Alexandria

What was Jim Morrison notable alumnis?

Jim Morrison's notable alumnis is University Of California, Los Angeles

What is Jim Morrison's cause of dead?

Jim Morrison dead because of Drug Overdose

Who is Jim Morrison's father?

Jim Morrison's father is George Stephen Morrison

Who is Jim Morrison's mother?

Jim Morrison's mother is Clara Clarke Morrison

What is Jim Morrison's sun sign?

Jim Morrison is Sagittarius

How famous is Jim Morrison?

Jim Morrison is famouse as Singer, Lyricist, Poet, Musician, Filmmaker