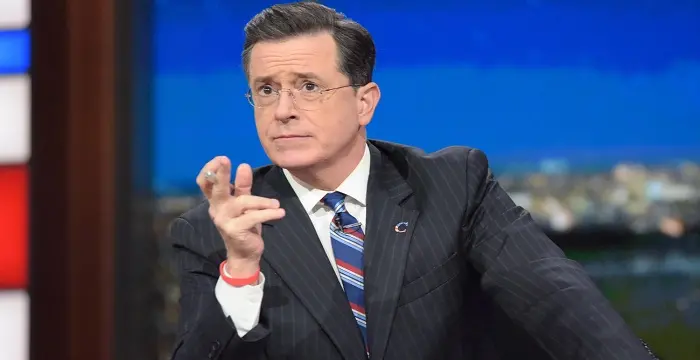 Stephen Colbert - Comedians, Birthday and Family
Stephen Colbert's Personal Details
Stephen Colbert is an American comedian and satirist
Information
Detail
Birthday
May 13, 1964
Nationality
American
Famous
Democrats, Northwestern University, Film & Theater Personalities, INFP, Comedians
Ideologies
Democrats
Spouses
Evelyn McGee-Colbert
Siblings
Edward Colbert, Elizabeth Colbert, James Colbert, Jay Colbert, Margo Colbert, Mary Colbert, Paul Colbert, Peter Colbert, Thomas Colbert, William Colbert
Known as
Stephen Tyrone Colbert
Childrens
John Colbert, Madeleine Colbert, Peter Colbert
Universities

Northwestern University
Northwestern University
Porter-Gaud School
Hampden-Sydney College

Notable Alumnis
Birth Place
Washington, D.C., United States
Religion
Roman Catholic
Height
180
Gender
Male
Father
James William Colbert Jr.
Mother
Lorna Colbert
Net Worth
$45 million as of Mar 10,2017
Sun Sign
Taurus
Born in
Washington, D.C., United States
Famous as
American comedian
// Famous Comedians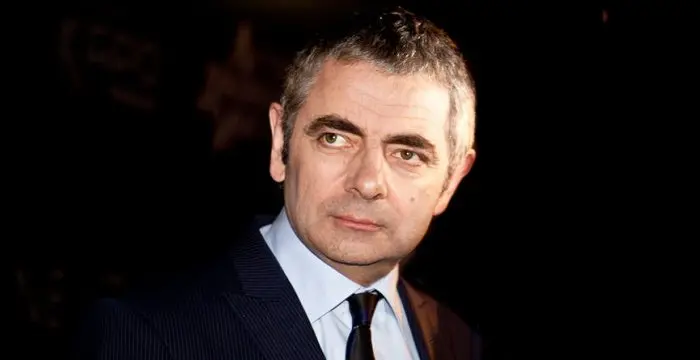 Rowan Atkinson is an English actor and screenwriter, famous for his work in 'Mr. Bean' and 'Blackadder'. This biography profiles his childhood, life, acting career, achievements and timeline.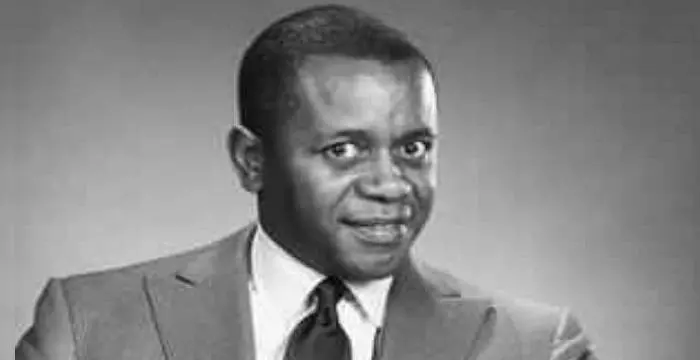 Flip Wilson was an American comedian and actor. This biography profiles his childhood, life, career, achievements and timeline.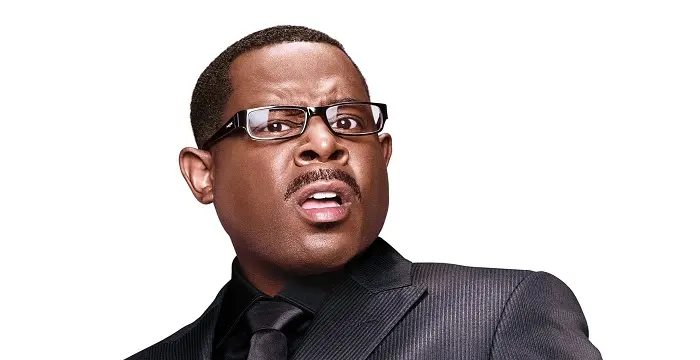 Martin Lawrence is an African-American actor, director, producer, screenwriter and stand-up comedian. Go through his biography to know more about his childhood, career,profile and timeline.
Stephen Colbert's photo
Who is Stephen Colbert?
Stephen Tyrone Colbert is an American political satirist, writer, comedian, television host and actor. He wanted to be an actor, studied theatre and specialized in improvisational theatre. But, his stint at Second City changed the direction of his career. He developed a good rapport with Paul Dinello and Amy Sedari with whom he worked closely on many occasions. He became famous with the 'Dana Carvey' Show and 'Strangers with Candy'. 'The Daily Show' made him a household name and soon he had his own parody show, 'The Colbert Report'. He teases and satirizes the poorly informed, high status idiot, playing a fictional anchorman named after him. One of the criticisms that the show and Colbert has been receiving is that the audience tuned in to his program for their news and are therefore becoming cynical and biased. That people prefer to watch his program rather than a regular news program is a testimony of his popularity and acceptance. His show has been successful in being both informative and entertaining at the same time. Recipient of many awards, he continues "to expose the rhetorical shortcomings of contemporary discourse". Scroll down and know all about the career, personal life, profile of this famous personality.
// Famous Film & Theater Personalities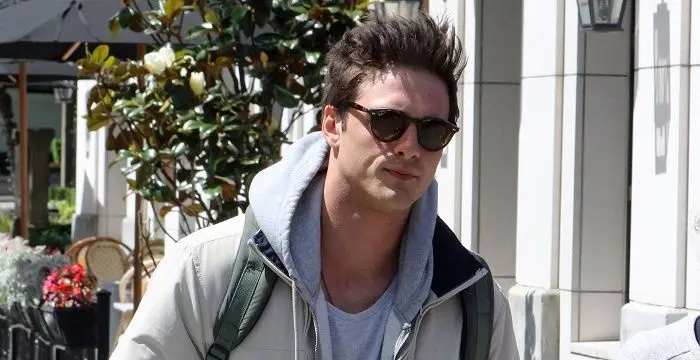 Jacob Elordi is an Australian actor. Let's take a look at his childhood, family, personal life, career, etc.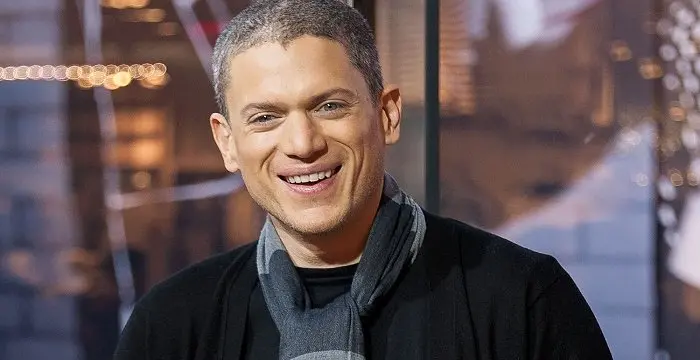 Wentworth Miller is an American actor and screenwriter who achieved recognition for his role in the TV series 'Prison Break'.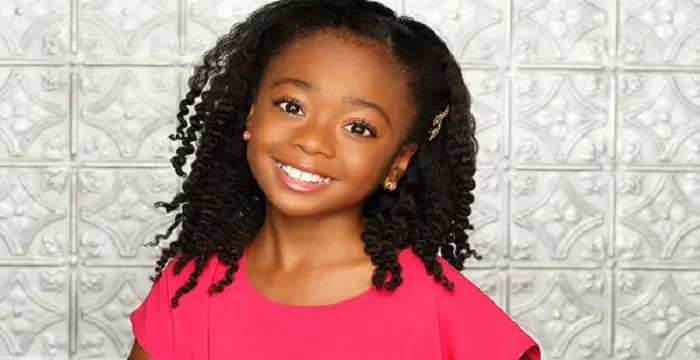 Skai Jackson is an American child actress with huge fan following. Find more about her family & personal life, relationships, facts and more.
Childhood & Early Life
Stephen Colbert was born in Washington D.C. to Lorna and James William Colbert, Jr. He was the youngest of the eleven siblings, James, Edward, Mary, William, Margo, Thomas, Jay, Elizabeth, Paul, Peter, and Stephen.
Lorna was a homemaker while James was a doctor and medical school dean at Yale University, and later Washington University and the vice president for academic affairs at the Medical University of South Carolina.
In 1974, when he was 10, his father and two brothers were killed in an air crash. His mother relocated the family to Charleston, where he attended the Episcopal Porter –Gaud School.
He joined the Hampden-Sydney College, Virginia to study philosophy but found the curriculum tough. He transferred to Northwestern University to major in theatre and graduated with a degree in 1986.
Career
Offered work at Second City' box office, he joined their free improvisation classes, was hired to perform with their touring company in 1988 and became close friends with comedians Amy Sedaris and Paul Dinello
He left Second City in 1995, and shifted to New York to work with Sedaris and Dinello to create, 'Exit 57', a television comedy show. The series though favorably reviewed, lasted only 12 episodes.
He worked as a cast member and writer on 'The Dana Carvey Show', in 1996, along with Steve Carell, Robert Smigel, and Dino Stamatopoulos, but the series was cancelled as the satire was distasteful.
Working for 'Good Morning America', only one of his humorous correspondent segments was aired but he got hired by Madeline Smithberg, the producer of The Daily Show on a trial basis in 1997.
He, along with Sedaris and Dinello worked on a new comedy serial, Strangers with Candy, for Comedy Central. Characterized as a cult show, its 32 episodes were aired between 1999 and 2000.
With Sedaris and Dinero, he wrote a satirical novel, Wigfield: The Can Do Town That Just May Not, in 2003, about a small town threatened by impending destruction of a dam.
At the White House Correspondents' Association Dinner in 2006 as the featured entertainer, his satire targeted President Bush and the media. He shocked the audience to silence, but became an internet and media sensation.
In 2007, he sought a Democratic ticket from South Carolina, but his application was refused on the grounds that he was not a serious candidate and so he dropped out of the race.
In 2009, he visited Baghdad to film a show, Operation Iraqi Stephen: Going Commando. He had his hair cropped in a military style to show his solidarity with the troops.
He released a book, I Am America (And So Can You!), in 2007 which contains political satire written primarily by him, the role of his writing staff in it being minimal.
Major Works
Colbert joined Comedy Central's parody news series, The Daily Show, in 1997. It tries to expose the ignorance of well-intentioned news anchors and celebrities, and has 1.45 to 1.6 million viewers nightly.
Since 2005, he has hosted his own television show, The Colbert Report, parodies TV news broadcasting. It enjoys favorable reviews, with 65/100 on Metacritic, its viewers ranking on the site is 8.7/10.
Awards & Achievements
The Daily Show has won Colbert many Primetime Emmy Awards. These include: Outstanding Writing for a Variety, Music or Comedy Program which were shared by his writing team.
He won a Grammy for A Colbert Christmas: The Greatest Gift of All, in the Best Comedy Album category in 2010, which he shared with the sound engineering team and the producers.
The Colbert Report has won for Stephen Colbert and his team the Primetime Emmy Awards between 2005 and 2013, in the Outstanding Writing for a Variety, Music or Comedy Program, and Outstanding Variety Series categories.
Between 2004 and 2013, he was nominated for the PGA Awards, the Satellite Awards, The Television Critics Awards, and Writers Guild of America for his contribution to The Colbert Report and won a few.
Personal Life & Legacy
Colbert is married to Evelyn McGee- Colbert, the daughter of prominent Charleston Civil litigator, Joseph McGee. They have three children-Madeleine, Peter and John. And live in Montclair New Jersey.
He describes himself as a Democrat, is a practicing Roman Catholic and a Sunday school teacher and has the honor of having a treadmill used in space named after him by the NASA.
Trivia
Popularized "truthiness" after making it the Word of the Day on the debut episode of his mock news program; the American Dialect Society named it the Word of the Year in 2005.
On his mock comedy news television program he said, "Fake news executives are nicer than real news executives, though real news executives are funnier than fake news executives. They don't know they're being funny".
// Famous Northwestern University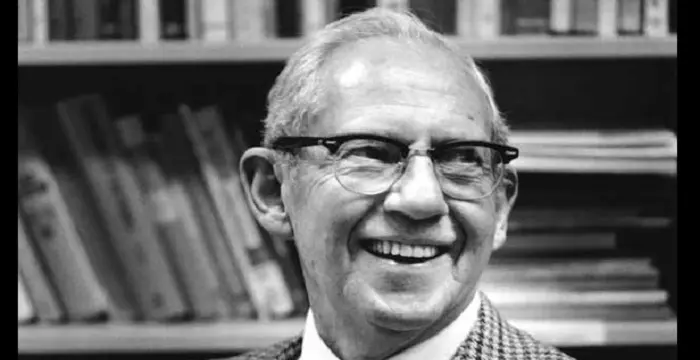 George Stigler was one of the most influential economists of the 20th century. Check out this biography to know about his childhood, family life, achievements and other facts related to his life.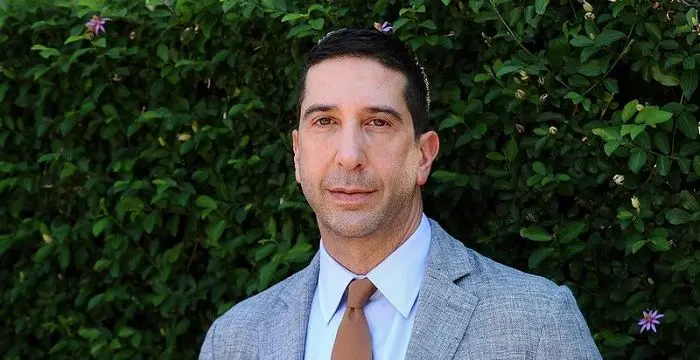 David Shwimmer is an American actor who is best known for his portrayal of 'Ross Geller' in the famous American sitcom 'Friends.' This biography profiles his childhood, family, personal life, career, etc.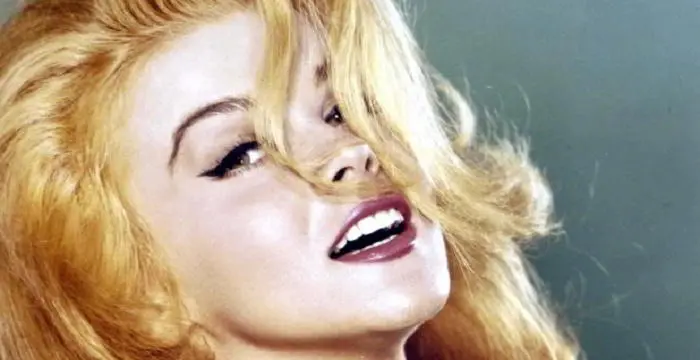 Ann-Margret is a famous Swedish-American actress, singer and dancer. Check out this biography to know about her birthday, childhood, family life, achievements and fun facts about her.
Stephen Colbert's awards
Year
Name
Award

Primetime Emmy Awards

2014
Outstanding Writing for a Variety Series
The Colbert Report (2005)
2014
Outstanding Variety Series
The Colbert Report (2005)
2013
Outstanding Variety Series
The Colbert Report (2005)
2013
Outstanding Writing for a Variety Series
The Colbert Report (2005)
2010
Outstanding Writing for a Variety, Music or Comedy Series
The Colbert Report (2005)
2008
Outstanding Writing for a Variety, Music or Comedy Program
The Colbert Report (2005)
2006
Outstanding Writing for a Variety, Music or Comedy Program
The Daily Show (1996)
2005
Outstanding Writing for a Variety, Music or Comedy Program
The Daily Show (1996)
2004
Outstanding Writing for a Variety, Music or Comedy Program
The Daily Show (1996)

Grammy Awards

2014
Best Spoken Word Album
Winner
2010
Best Comedy Album
A Colbert Christmas: The Greatest Gift of All! (2008)

People's Choice Awards

2014
Favorite Late Night Talk Show Host
Winner
// Famous Democrats
Stephen Colbert's FAQ
What is Stephen Colbert birthday?

Stephen Colbert was born at 1964-05-13

Where is Stephen Colbert's birth place?

Stephen Colbert was born in Washington, D.C., United States

What is Stephen Colbert nationalities?

Stephen Colbert's nationalities is American

What is Stephen Colbert ideologies?

Stephen Colbert's ideologies is Democrats

Who is Stephen Colbert spouses?

Stephen Colbert's spouses is Evelyn McGee-Colbert

Who is Stephen Colbert siblings?

Stephen Colbert's siblings is Edward Colbert, Elizabeth Colbert, James Colbert, Jay Colbert, Margo Colbert, Mary Colbert, Paul Colbert, Peter Colbert, Thomas Colbert, William Colbert

Who is Stephen Colbert childrens?

Stephen Colbert's childrens is John Colbert, Madeleine Colbert, Peter Colbert

What was Stephen Colbert universities?

Stephen Colbert studied at Northwestern University, Northwestern University, Porter-Gaud School, Hampden-Sydney College

What was Stephen Colbert notable alumnis?

Stephen Colbert's notable alumnis is Northwestern University

What is Stephen Colbert's religion?

Stephen Colbert's religion is Roman Catholic

How tall is Stephen Colbert?

Stephen Colbert's height is 180

Who is Stephen Colbert's father?

Stephen Colbert's father is James William Colbert Jr.

Who is Stephen Colbert's mother?

Stephen Colbert's mother is Lorna Colbert

What is Stephen Colbert's sun sign?

Stephen Colbert is Taurus

How famous is Stephen Colbert?

Stephen Colbert is famouse as American comedian