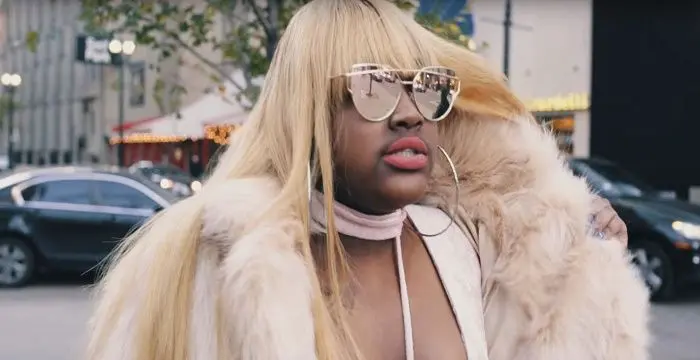 Cupcakke - Black Women, Family and Personal Life
Cupcakke's Personal Details
Elizabeth Eden Harris, better known as 'Cupcakke,' is an American rapper and singer from Chicago
// Famous Black Women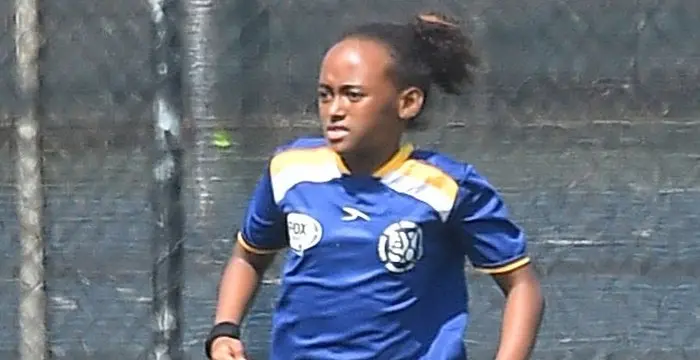 Zahara Jolie-Pitt is the adopted daughter of former celebrity couple Angelina Jolie and Brad Pitt. Check out this biography to know about her childhood, family life and fun facts about her.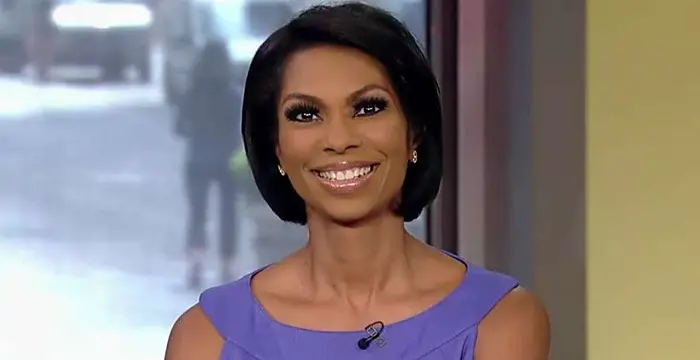 Harris Faulkner is a new anchor and television presenter for Fox News Channel. Check out this biography to know about her childhood, family life, achievements and fun facts about her life.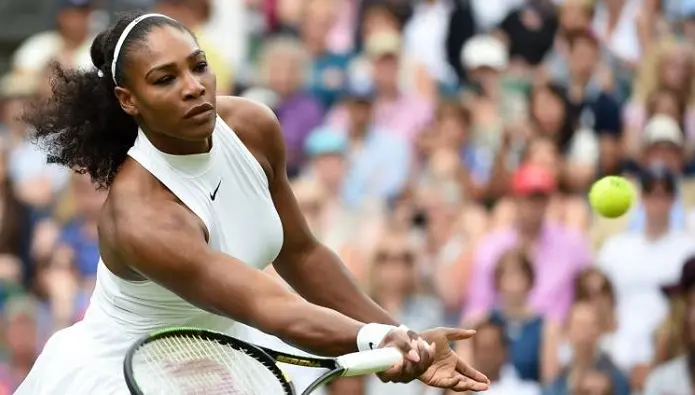 Serena Williams is an all-time great women's tennis player. Check out this biography to know about her childhood, family life, achievements and fun facts about her.
Cupcakke's photo
Who is Cupcakke?
Elizabeth Eden Harris, better known as "Cupcakke," is an American rapper and singer from Chicago. She rose to fame through her music videos and vulgar lyrics. Born and raised in Chicago, she had a very troubled childhood. She was born to a single mother and lived in shelters for the homeless for a few years of her early life. Her involvement in the social events at a local church sparked her interest in music and poetry at the tender age of 10. When she was 13 years old, she was told by one of her fellow church-goers to turn her poetry into rap music. She liked the idea, and at the age of 15, she released her debut music video, 'Gold Digger,' on 'YouTube.' The video became viral almost immediately. In 2015, two of her songs, 'Deepthroat' and 'Vagina,' became viral on several social-media websites. She gained notoriety for her vulgar lyrics, but that did not stop her from impressing critics and listeners with her originality. She has released three studio albums to date, and several of her singles have made it to the top of various rap charts.
// Famous Singers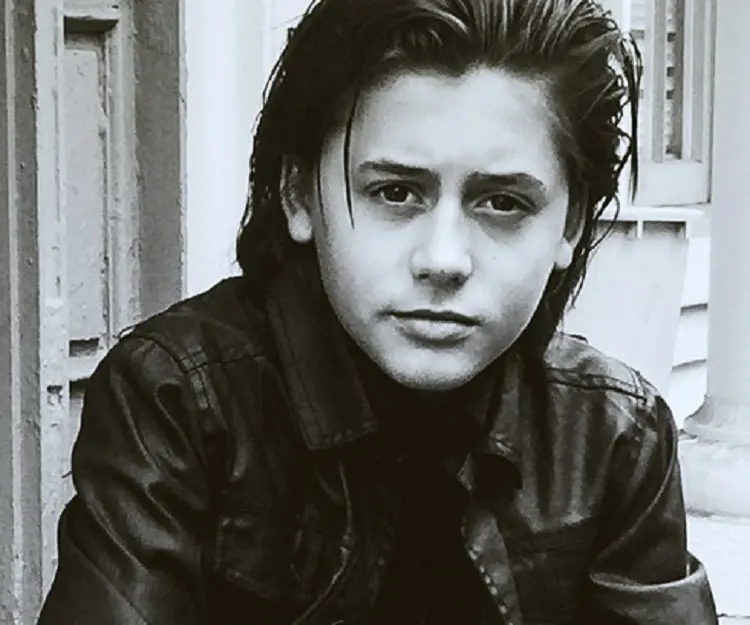 All about American actor and singer Isaak Presley including his age, birthday, family life, girlfriends, net worth, and some fun facts.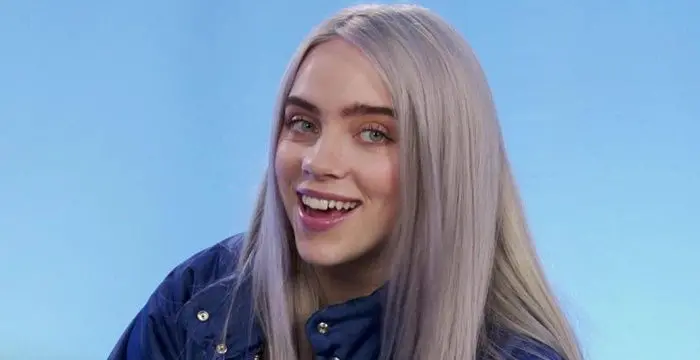 Billie Eilish Pirate Baird O'Connell is an American singer and songwriter. Check out this biography to know about her childhood, family, personal life, birthday, etc.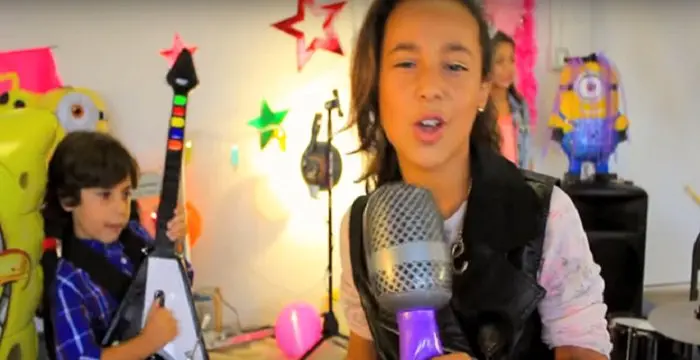 Sophia Montero is an American singer and YouTuber. Let's have a look at her family and personal life including age, date of birth, net worth, relationships, and fun facts.
Childhood & Early Life
Cupcakke was born Elizabeth Eden Harris, on May 31, 1997, in Chicago, Illinois, to a single mother. She never met her father, and soon after her birth, her mother moved with her to King Drive in Chicago. Being a single mother, it was not very easy for her mother to take care of her young daughter. The financial condition of the family was bad. Soon after Elizabeth turned 7, the family lost their home and spent the next four years either on the streets of Chicago or in the shelters for homeless people.
However, the condition improved later, and she started attending a local school. While in school, Elizabeth met future rappers Chief Keef and Lil Reese. Soon, she was introduced to the world of rap music. Moreover, Elizabeth started attending a local church, where she became a part of their choir. This influenced her sense of music and helped her hone her skills.
By the time she was 10 years old, she had already started writing poetry. She befriended a fellow church-goer who was highly impressed by her poetry and asked her to turn them into rap songs. This was a major eye-opener for her. She heeded the advice and started writing rap songs. She also started performing solo in the church and impressed the pastors and other visitors by her poetry. She wrote primarily about Christianity and faith.
By the time she was a teenager, she had discovered 'YouTube.' She believed 'YouTube' could be a great platform for showcasing her music. Soon, she recorded her debut song and prepared herself to officially enter the world of music.
Career
In August 2012, she started her official 'YouTube' channel and uploaded a single called 'Gold Digger.' The song and its music video became viral on social media almost immediately. This brought Cupcakke immense local fame at the tender age of 15. However, the song became a source of controversy, too. The music video of the song featured some intimate scenes that violated 'YouTube's terms and conditions. Thus, the song was removed from the platform.
However, Cupcakke got the recognition she desired. Over the next few years, she worked restlessly and released a few more explicit songs that turned her into a notorious artist. She was still underage and received a lot of flak from the conservatives. Despite that, her music videos continued to become viral, and by 2015, she had amassed more than 300 thousand subscribers on her 'YouTube' channel.
She signed a deal with 'YMCFilmz' in 2015. In October, she released a single called 'Vagina.' The song was highly suggestive but was loved for its musical originality and boldness. She also mentioned that Khia's single 'My Neck, My Back' was her key inspiration for the lyrics.
In November, Cupcakke released another single called 'Deepthroat.' Both 'Vagina' and 'Deepthroat' were shared heavily on 'Facebook' and 'Twitter,' making her a big indie star. In late 2015, she announced that she was working on her debut mixtape. The mixtape, titled 'Cum Cake,' was released in February 2016. A few other singles from the tape were 'Tit for Tat,' Juicy Coochie,' and 'Pedophile,' Despite garnering a large number of "views," her singles kept getting removed by 'YouTube' for the use of intimate material and the violation of the platform's terms and conditions.
A number of sensitive reviewers, however, gave the EP some good reviews, saying that despite some vulgar lyrics, the inherent essence of the album lay in the description of the hardships of life and love. The song 'Pedophile' was praised for its description of sexual assault on young children. The song was said to have announced her grand arrival in the Chicago rap arena.
In June 2016, Cupcakke released her second mixtape, 'S.T.D (Shelters to Deltas),' and once again, despite some explicit songs such as 'Best Dick Sucker' and 'Doggy Style,' the album was a hit. 'Rolling Stone' placed the song on its list of the 'Best Rap Albums of 2016 So Far'. Around the same time, she announced that she was going to release her debut studio album later that year.
In October 2016, Cupcakke released her debut studio album, 'Audacious,' which consisted of 12 songs. The song 'Picking Cotton' was released before the official release of the album. The album's cover became controversial, as it featured the rapper posing half-naked. A few of her other singles from the album, such as 'Cock a Doodle Doo' and 'Keep Hoes Alive,' were also suggestively titled. Once again, controversies aside, the album was widely loved by her critics and her fans.
A few months later, she released another single, 'Cumshot,' which was the leading single from her next album. She released her second studio album, 'Queen Elizabitch,' in March 2017. For the first time, Cupcakke proved to her fans that she could deal with serious themes such as political and social issues. The album was received well by critics, who mentioned that the album had everything that could make it a viral sensation.
Over the next few months, Cupcakke released two new singles, 'Exit' and 'Cartoons.' Later that year, she announced via her 'Twitter' account that she would release her third album in early 2018. The album, titled 'Ephorize,' was released on January 5, 2018. Upon its release, it was regarded as the most mature work by the rapper and gained top spots on major music charts. 'Pitchfork' awarded the album with the honor of the 'Best New Music' and called it her "best album yet."
In the next few months, Cupcakke released music videos for her singles 'Duck Duck Goose' and 'Fullest.' She was described frequently as an artist who was terrifically unique, highly unapologetic, and blatantly honest.
Personal Life
Cupcakke has never been vocal about relationships, but some of her songs have indicated that she has been through bad break-ups in the past.
Her song 'Deepthroat,' which was removed from 'YouTube,' garnered more controversies after it appeared on several adult sites.
// Famous Black Singers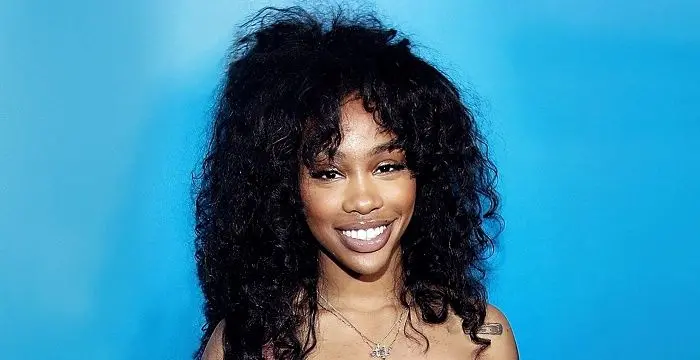 SZA is an American singer-songwriter known for her debut studio album 'Ctrl.' Check out this biography to know about her childhood, family life, achievements and fun facts about her.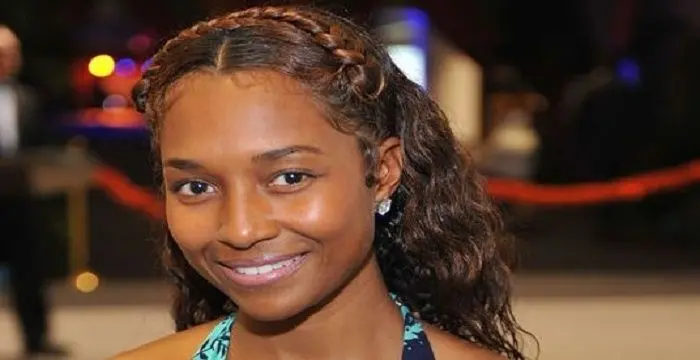 Rozonda Thomas is an award winning American singer and songwriter. Check out this biography to know about her childhood, family life, achievements and fun facts about her life.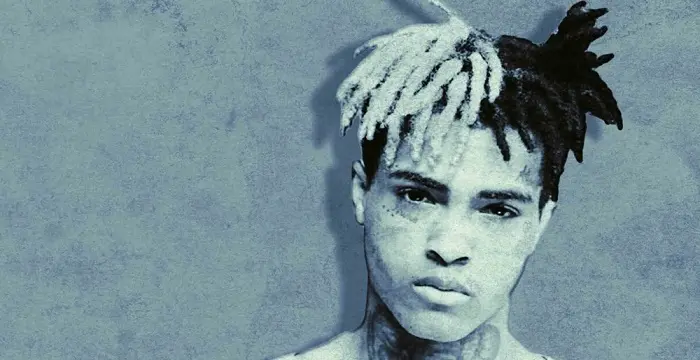 XXXTentacion (Jahseh Dwayne Onfroy) was an American rapper, known for his raw and daring style of music. Check out this biography to know about his childhood, family life, achievements and death.
Cupcakke biography timelines
// 31st May 1997

Cupcakke was born Elizabeth Eden Harris, on May 31, 1997, in Chicago, Illinois, to a single mother. She never met her father, and soon after her birth, her mother moved with her to King Drive in Chicago. Being a single mother, it was not very easy for her mother to take care of her young daughter. The financial condition of the family was bad. Soon after Elizabeth turned 7, the family lost their home and spent the next four years either on the streets of Chicago or in the shelters for homeless people.

// Aug 2012

In August 2012, she started her official 'YouTube' channel and uploaded a single called 'Gold Digger.' The song and its music video became viral on social media almost immediately. This brought Cupcakke immense local fame at the tender age of 15. However, the song became a source of controversy, too. The music video of the song featured some intimate scenes that violated 'YouTube's terms and conditions. Thus, the song was removed from the platform.

// 2015

However, Cupcakke got the recognition she desired. Over the next few years, she worked restlessly and released a few more explicit songs that turned her into a notorious artist. She was still underage and received a lot of flak from the conservatives. Despite that, her music videos continued to become viral, and by 2015, she had amassed more than 300 thousand subscribers on her 'YouTube' channel.

// 2015

She signed a deal with 'YMCFilmz' in 2015. In October, she released a single called 'Vagina.' The song was highly suggestive but was loved for its musical originality and boldness. She also mentioned that Khia's single 'My Neck, My Back' was her key inspiration for the lyrics.

// 2015 To Feb 2016

In November, Cupcakke released another single called 'Deepthroat.' Both 'Vagina' and 'Deepthroat' were shared heavily on 'Facebook' and 'Twitter,' making her a big indie star. In late 2015, she announced that she was working on her debut mixtape. The mixtape, titled 'Cum Cake,' was released in February 2016. A few other singles from the tape were 'Tit for Tat,' Juicy Coochie,' and 'Pedophile,' Despite garnering a large number of "views," her singles kept getting removed by 'YouTube' for the use of intimate material and the violation of the platform's terms and conditions.

// Jun 2016

In June 2016, Cupcakke released her second mixtape, 'S.T.D (Shelters to Deltas),' and once again, despite some explicit songs such as 'Best Dick Sucker' and 'Doggy Style,' the album was a hit. 'Rolling Stone' placed the song on its list of the 'Best Rap Albums of 2016 So Far'. Around the same time, she announced that she was going to release her debut studio album later that year.

// Oct 2016

In October 2016, Cupcakke released her debut studio album, 'Audacious,' which consisted of 12 songs. The song 'Picking Cotton' was released before the official release of the album. The album's cover became controversial, as it featured the rapper posing half-naked. A few of her other singles from the album, such as 'Cock a Doodle Doo' and 'Keep Hoes Alive,' were also suggestively titled. Once again, controversies aside, the album was widely loved by her critics and her fans.

// Mar 2017

A few months later, she released another single, 'Cumshot,' which was the leading single from her next album. She released her second studio album, 'Queen Elizabitch,' in March 2017. For the first time, Cupcakke proved to her fans that she could deal with serious themes such as political and social issues. The album was received well by critics, who mentioned that the album had everything that could make it a viral sensation.

// 5th Jan 2018

Over the next few months, Cupcakke released two new singles, 'Exit' and 'Cartoons.' Later that year, she announced via her 'Twitter' account that she would release her third album in early 2018. The album, titled 'Ephorize,' was released on January 5, 2018. Upon its release, it was regarded as the most mature work by the rapper and gained top spots on major music charts. 'Pitchfork' awarded the album with the honor of the 'Best New Music' and called it her "best album yet."
// Famous Lyricists & Songwriters
Cupcakke's FAQ
What is Cupcakke birthday?

Cupcakke was born at 1997-05-31

Where is Cupcakke's birth place?

Cupcakke was born in Chicago, Illinois

What is Cupcakke nationalities?

Cupcakke's nationalities is American

What is Cupcakke's sun sign?

Cupcakke is Gemini

How famous is Cupcakke?

Cupcakke is famouse as Rapper

What is Cupcakke's twitter?

Cupcakke's twitter is https://twitter.com/cupcakke_rapper/

What is Cupcakke's instagram?

Cupcakke's instagram is https://www.instagram.com/cupcakkeafreakk/