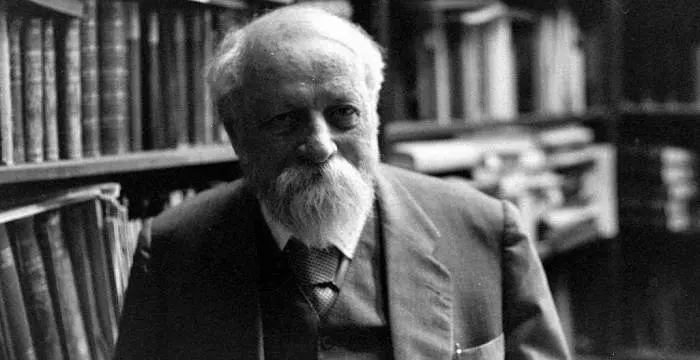 Martin Buber - Philosophers, Career and Life
Martin Buber's Personal Details
One of the greatest philosophers to have ever walked on earth, Martin Buber contributions to philosophy is a long-standing one
Information
Detail
Birthday
February 8, 1878
Died on
June 13, 1965
Nationality
Austrian, Israeli
Famous
Intellectuals & Academics, Philosophers
Spouses
Paula Winkler
Childrens
Rafael Buber
Universities

University of Vienna
University of Berlin
University of Leipzig
University of Zürich

Founder / Co-Founder
Birth Place
Vienna
Born Country
Austria
Religion
Jewish
Gender
Male
Father
Carl Buber
Mother
Paula Winkler
Sun Sign
Aquarius
Born in
Vienna
Famous as
Philosopher
Died at Age
87
// Famous Philosophers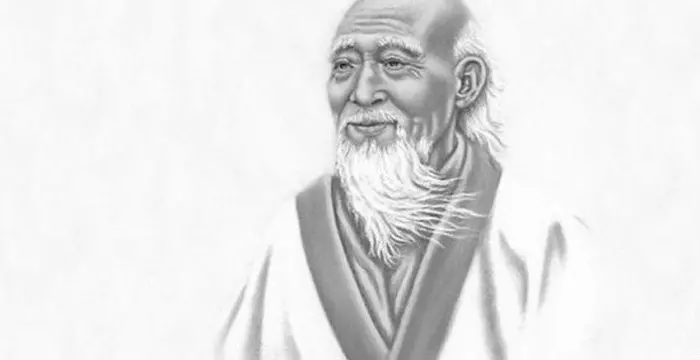 Lao Tzu was a legendary Chinese philosopher who wrote the important "Daodejing". This biography profiles his childhood, life, career, achievements and timeline.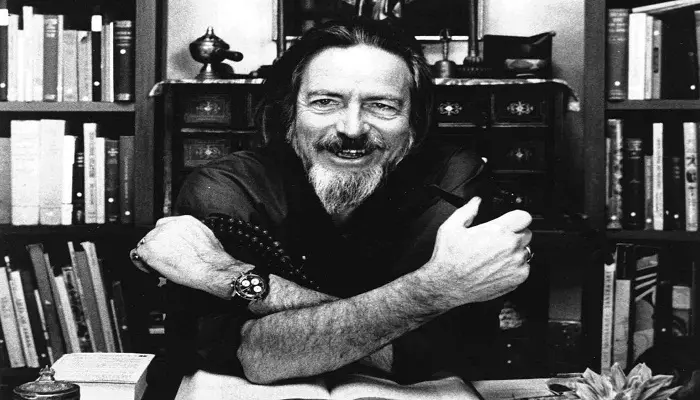 Alan Watts was a famous British philosopher known for his Zen teachings and interpretations of Eastern philosophy. Read more about this great philosopher in the following article.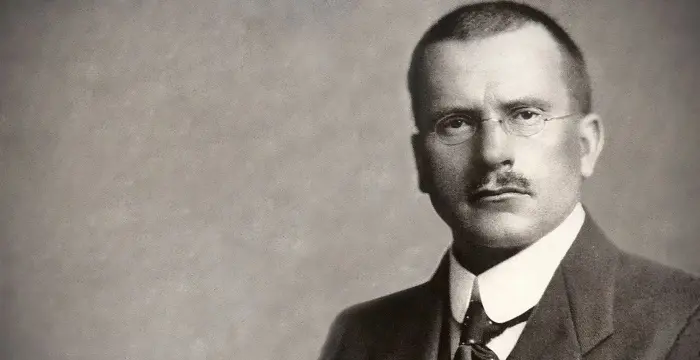 Carl Jung was a Swiss psychiatrist famous for founding the school of analytical psychology. This biography of Carl Jung provides detailed information about his childhood, life, achievements, works & timeline.
Martin Buber's photo
Who is Martin Buber?
Martin Buber was an influential twentieth century Jewish philosopher and an outstanding religious thinker, political activist, educator, essayist, translator and editor who re-defined religious existentialism through his 'philosophy of dialogue'. Although he was born in Austria, Martin Buber spent a major part of his life in Israel and Germany. Buber was a cultural Zionist who championed the cause of Jewish cultural renewal through his study of Hasidic Judaism. He challenged the works of Kant, Hegel, Marx, Kierkegaard, Nietzsche, Dilthey, Simmel and Heidegger through his writings and was a source of immense influence to Emmanuel Lévinas. Buber along with Franz Rosenzwig translated the Bible from Hebrew to German as well as wrote numerous other religious and Biblical studies. Buber was a leading adult educationist who developed the philosophy of focus of education of character and initiated the establishment of Jewish education centers in Germany and teacher-training centers in Israel. Know all about Martin Buber's life and achievements in the biography below.
// Famous Intellectuals & Academics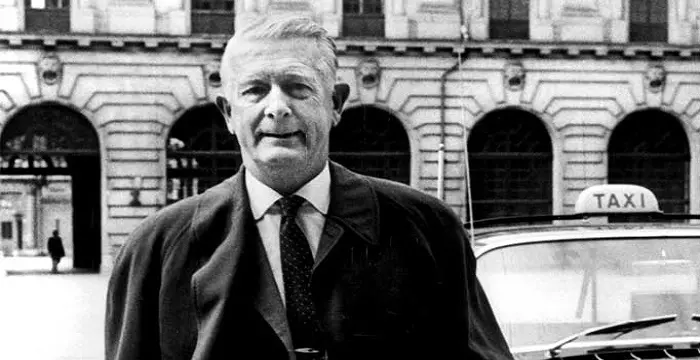 Bertil Gotthard Ohlin was a famous Swedish economist. This biography profiles his childhood, family life & achievements.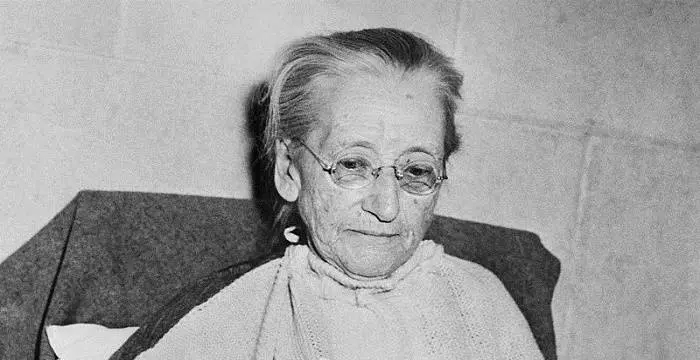 Emily Greene Balch was an American economist, sociologist and pacifist who won the 1946 Nobel Peace Prize. This biography of Emily Greene Balch provides detailed information about her childhood, life, achievements, works & timeline.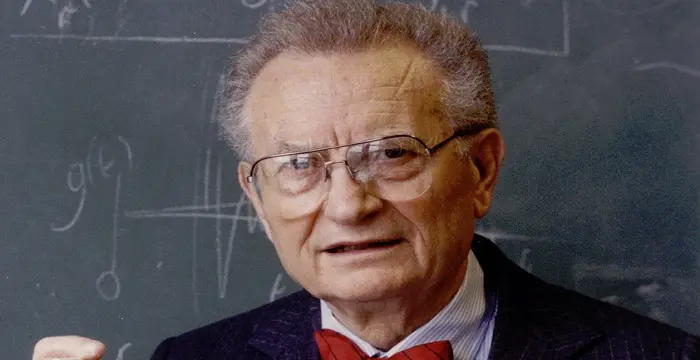 Nobel laureate Paul Anthony Samuelson is referred to as the 'Father of Modern Economics'. This biography profiles his childhood, life, career, achievements and interesting facts about him.
Biography detail
Martin Buber Childhood
Mordecai Martin Buber was born in Vienna in February 8, 1878 to an orthodox Jewish couple — Elise née Wurgast and Carl Buber. However, he couldn't live with them for long as his parents separated in the year 1882. Buber spent the next ten years in Lumberg (now Ukraine), growing up with his paternal grandparents, Solomon and Adele Buber. A community leader and a noted Jewish theological scholar, Solomon served as a great inspiration for little Buber. He published the first modern editions of rabbinic Madras literature and was honored by the ultra-orthodox institutions too. Martin's grandfather taught him Hebrew and introduced him to Jewish theology. This invigorated in him an interest in Zionism and Hasidic literature. He was highly fascinated by the Kabbalah School of thoughts as well. He was deeply moved by the ideology that individuals could understand God through faithful thoughts.
Education
Martin's grandparents were very affluent and owned the Galician estate that helped them fend for Martin's education. However, with the confiscation of the estate during World War II, their financial spine was broken. Home-schooled and spoilt by his grandmother, Buber became a 'bookish aesthete' with few friends of his age. He easily mastered the local languages like Hebrew, Yiddish, Polish, German and learnt Greek, Latin, French, Italian, and English at home. He spoke German at home and was taught in Polish at the Franz Joseph Gymnasium. This multilingualism triggered Buber's life-long fixation with words and meanings.
Turning Point
A personal religious crisis caused him to turn away from the religious customs of the Jews and he absorbed himself in the writings of Immanuel Kant, Soren Kierkegaard and Fredrich Nietzsche. This inspired him to take up philosophy during his university years. Martin Buber participated in the Congresses and its organizational work in the year 1898. The following year, in 1899, he met his future wife, Paula Winkler while studying in Zurich, who was a non-Jewish Zionist writer. She was from Munich and had later converted to Judaism. Buber being a university student, studied art history and philosophy in Leipzig, Zurich, Berlin and Vienna. Buber indulged in reading the nineteenth century classic German ideals and romance. Friedrich Nietzsche, Soren Kierkegaard and Fyodor Dostoevsky helped Buber shape his ideas on philosophies. Buber acquired his doctorate in the year 1904, for his thesis on German mysticism.  
Career
In the year 1900, Buber along with his wife Paula Winkler shifted to Berlin where his close friend Gustav Landauer (1870-1919), the anarchist stayed. During the same year, Martin, Paula and their two children left the huge city and moved over to Heppenheim, a small town near Frankfurt, where Martin was employed as an editor. In 1916, Landauer criticized Buber for his public fervor of the German war effort. It regarded Martin from being an aesthetic spiritual social person to a person of philosophy of dialogue. It was then that Martin met Franz Rosenzweig (1886-1929) with whom he built a close intellectual company. With the conclusion of the war, Martin was recruited as a lecturer at the newly formed Jewish adult education center (FreiesjüdischesLehrhaus). Rosenzweig persuaded Buber to take up comprehensive lectures on Jewish religious studies and ethical motives at Frankfurt. Rosenzweig headed Martin by serving the post of Chief Collaborator in the project, which was initiated by Lambert Schneider, a young Christian publisher with a mission to publish a new German translation of the Bible in Hebrew. Until 1937, he worked in Frankfurt after which he moved to Palestine. The remaining part of his life, he taught social philosophy at Jerusalem.
Zionist Views
Theodor Herzl did not consider the Jewish religion or culture while stating Zionism, which was in direct conflict with what Buber opined. Instead, Buber stated that Zionism was for the social and spiritual improvement. A year later, Buber got involved in the Jewish Hasidism movement. He was recruited as the editor of 'Die Welt', a weekly that was the main paper of the Zionist Movement. Martin Buber was impressed by the way the Hasidic communities valued their religion in their daily ventures. Despite the political concerns, the Hasidim were strong on their values, which Buber had wished Zionists to adopt. Later during 1904, Buber withdrew from the Zionists organizational work and put in dedicated efforts in studying and writing. In the following years, he published many theses including 'Beiträge zur Geschichte des Individuationsproblems' (on JakobBöhme and NikolausCusanus).
Academic Career
During the period of 1910-1914, Buber indulged in the study of published editions of the mythic texts. After that, he moved from Berlin to Heppenheim in the year 1916. In order to improve the condition of the Eastern European Jews during the World War I, Buber set up the Jewish National Commission. In the year 1923, Martin Buber wrote 'Ich und Du', a famous essay that was later translated into English as 'I and Thou'. He denied making the substantial changes in the essay though he had edited the work. Later, in 1925, he worked in conjunction with Franz Rosenzweig and was involved in interpreting the Hebrew Bible into German. He himself named this process Germanification, as the words those were replaced weren't intended to be only German but as an equivalent to the meaning of the phrase in the Hebrew original. 'Die Kreatur' The Creature, the quarterly, was co-edited by Buber during 1926-1930.
Buber as a Lecturer
Buber had secured an honorary lecturer post at the University of Frankfurt am Main in 1930. As a means of protest, he resigned from his job with regard to the empowerment of the Adolf Hitler in 1933. Followed by which the Nazi authorities exempted him from giving lectures in 1933 and also expelled him from the National Socialist authors' association, Reichsschrifttumskammer. In reply to that, Buber formed the Central Office for Jewish Adult Education, which provided public education to the Jews, the basic right that was taken off from them. However, the Nazi authorities did not approve of it and banned this body. When nothing seemed to go his way, Buber in 1938 went to Jerusalem and worked as a professor at the Hebrew University giving lectures on anthropology and introducing sociology. He participated in discussions regarding the Jew's problems in Jerusalem. Martin Buber joined the group 'Ichud' that aimed for a bi-national state for Arabs as well as Jews in Palestine. With this, he attained a much more oriented relief towards the fulfillment of the Zionism rather than the attainment of a sole state.He presented his communitarian socialist views and theories of interpersonal dialogical relationships in his work, 'Paths in Utopia' in 1946.
Philosophical Approaches
When Martin Buber was at the age of fourteen, he was greatly influenced by Kant's 'Prolegomena' and Nietzsche's 'Zarathustra'. After Buber graduated from Gymnasium, the influence of Nietzsche died down, although the prophetic tone of Nietzsche still echoed in his writings. He pursued art history, German literature, philosophy and psychology in Vienna, Berlin, Leipzig and Zurich. While in Vienna, he adopted the most recent literature and poetry, the poetry of Stephan George with which he was greatly influenced though he did not become George's disciple.
Death
Martin Buber died on June 1965 and after his death, the New York Times referred to him as 'the foremost Jewish religious thinker of our times and one of the world's most influential philosophers'.
Awards & Recognition
Goethe Award, University of Hamburg, 1951
Peace Prize of the German Book Trade, 1953
Israel Prize in the Humanities, 1958
Bialik Prize for Jewish Thought, 1961
Erasmus Prize in Amsterdam, 1963
Voted 126th  Greatest Israeli of all time, 2005 (in a poll by Israeli news website)
Work
The Tales Of Rabbi Nachman, (Die Geschichten des Rabbi Nachman), 1906
The Legend of the Baal Shem, (Die Legende des Baal Schem ), 1908
Chinese Ghost- and Love Stories, (Chinesische Geister- und Liebesgeschichten), 1911a
Three Speeches on Judaism, (Drei Reden über das Judentum), 1911b
The Jew. A Monthly, (Der Jude. Eine Monatsschrift), 1916-1924
My Path to Hasidism. Recollections,(Mein Weg zum Chassidismus. Erinnerungen), 1918
The Holy Path. A Word to the Jews and to the Gentiles, (Der heilige Weg. Ein Wort an die Juden und an die Völker), 1919
The Great Maggid and his Succession, (Der grosse Maggid und seine Nachfolge), 1924
I and Thou, (Ich und Thou), 1923
The Hidden Light, (Das verborgene Licht), 1924
Creation, ( Die Kreatur), 1926- 1929
Legacy
Students who took up Buber's work in the continuation of Buber's work were Nahum Glatzer (Buber's only doctoral student during his period of study at the University of Frankfurt, 1924-1933), Akiba Ernst Simon (an education historian as well as a theorist in Israel who met Buber at first at Freiesjudisches Lehrhaus in Frankfurt).
// Famous Israeli peoples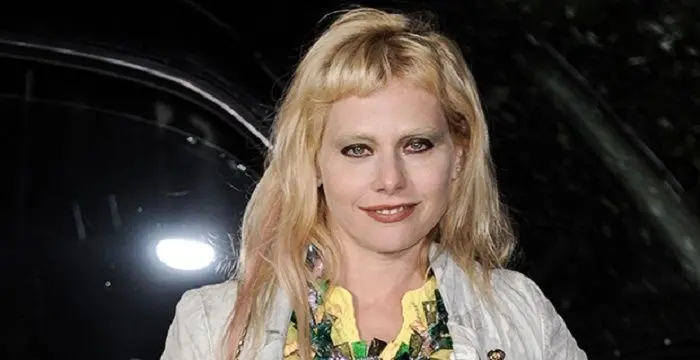 Meital Dohan is an award-winning Israeli theater, film, and television actress, comedian and singer. Check out this biography to know about her birthday, childhood, family life, achievements and fun facts about her.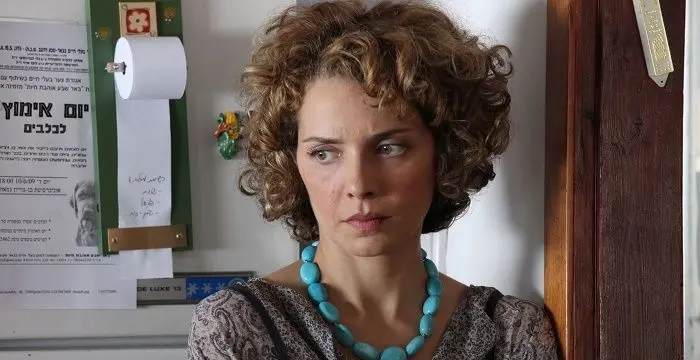 Mili Avital is a well-known Israeli-American actress. Check out this biography to know about her childhood, family life, achievements and fun facts about her.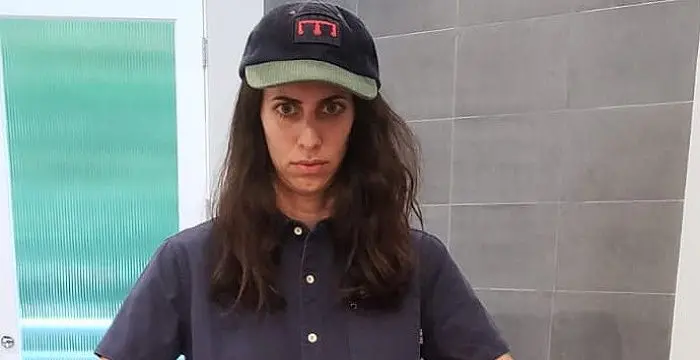 Hila Klein is an Israeli-American social media star. Check out this biography to know more about her family, personal life, etc.
Martin Buber's awards
Year
Name
Award

Other

1961
Bialik Prize award for Jewish thought
0
In 1963
0
he won the Erasmus Prize in Amsterdam.
0
0
1951 - Goethe award
0
1953 - Peace Prize award
0
1958 - Israel Prize award
// Famous Austrian peoples
Martin Buber's FAQ
What is Martin Buber birthday?

Martin Buber was born at 1878-02-08

When was Martin Buber died?

Martin Buber was died at 1965-06-13

Where was Martin Buber died?

Martin Buber was died in Jerusalem

Which age was Martin Buber died?

Martin Buber was died at age 87

Where is Martin Buber's birth place?

Martin Buber was born in Vienna

What is Martin Buber nationalities?

Martin Buber's nationalities is Austrian, Israeli

Who is Martin Buber spouses?

Martin Buber's spouses is Paula Winkler

Who is Martin Buber childrens?

Martin Buber's childrens is Rafael Buber

What was Martin Buber universities?

Martin Buber studied at University of Vienna, University of Berlin, University of Leipzig, University of Zürich

Which company or organization was founded by Martin Buber?

Martin Buber was the founder/co-founder of Ihud party

What is Martin Buber's religion?

Martin Buber's religion is Jewish

Who is Martin Buber's father?

Martin Buber's father is Carl Buber

Who is Martin Buber's mother?

Martin Buber's mother is Paula Winkler

What is Martin Buber's sun sign?

Martin Buber is Aquarius

How famous is Martin Buber?

Martin Buber is famouse as Philosopher