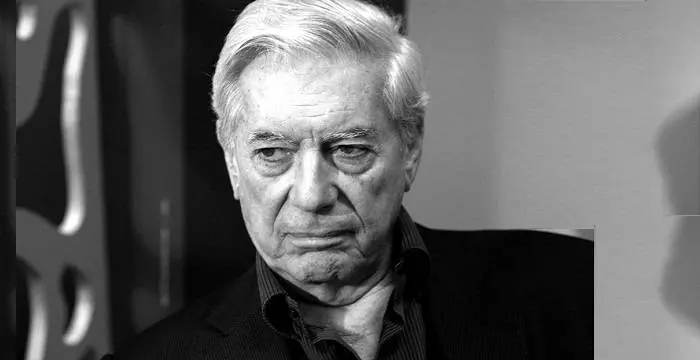 Mario Vargas Llosa - Political Activists, Timeline and Childhood
Mario Vargas Llosa's Personal Details
Mario Vargas Llosa is a Peruvian writer and the recipient of the 2010 Nobel Prize in Literature
Information
Detail
Birthday
March 28, 1936
Nationality
Peruvian
Famous
Nobel Laureates In Literature, Political Activists, Intellectuals & Academics, Media Personalities, Journalists, Writers, Essayists
Hobbies
Vargas Llosa is very fond of association football
Spouses
Julia Urquidi, Patricia Llosa
Siblings
Ernesto Vargas
Known as
Mario Vargos Llosa, Jorge Mario Pedro Vargas Llosa
Childrens
Álvaro Vargas Llosa, Gonzalo Vargas Llosa, Morgana Vargas Llosa
Universities

1958 - National University of San Marcos
1960 - Complutense University of Madrid
1952 - Leoncio Prado Military Academy

Founder / Co-Founder
Birth Place
Arequipa
Religion
Agnosticism, Agnostic theism
Gender
Male
Father
Ernesto Vargas Maldonado
Mother
Dora Llosa Ureta
Net Worth
$0.5 Million as of January 3,2017
Sun Sign
Aries
Born in
Arequipa
Famous as
Writer
// Famous Political Activists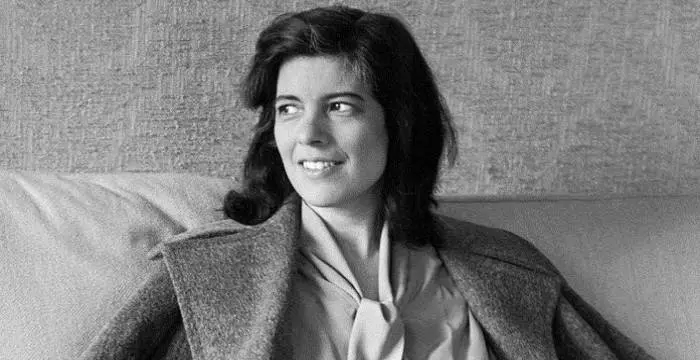 Susan Sontag is an American critical essayist, cultural analyst, novelist, political activist, filmmaker and playwright of international repute. Read on to find out more about her childhood, career, profile and timeline.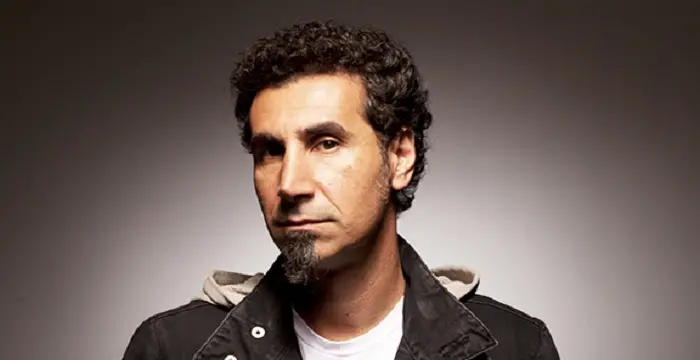 Serj Tankian is a famous American singer-songwriter and member of the band, 'System of a Down'. This biography profiles his childhood, music career, life, achievements and timeline.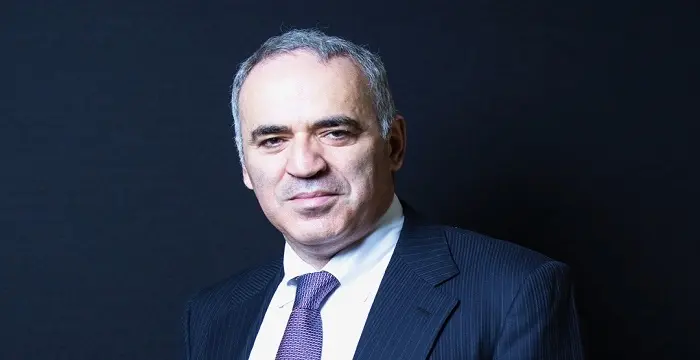 Garry Kasparov is a Russian chess Grandmaster considered by many to be the greatest chess player of all time. This biography of Garry Kasparov provides detailed information about his childhood, life, achievements, works & timeline.
Mario Vargas Llosa's photo
Who is Mario Vargas Llosa?
Mario Vargas Llosa is a Peruvian writer and the recipient of the 2010 Nobel Prize in Literature. He is well-known for his standing in the Latin American "boom" movement of writers. Apart from being a novelist, he is also a journalist, essayist, politician and college professor. He initially received worldwide attention during the 1960s, alongside the rising fame of other various "boom" writers, such as Gabriel García Márquez or Julio Cortázar. Several of his novels have been adapted into films. Generally, the narratives in his writings focus on Peruvian life, though his essays have spanned broader themes, related to issues felt elsewhere in the world. The political bent of his writings culminated in a bid for the Peruvian presidency in 1990, which was not successful. Vargas Llosa's political outlook has transitioned over the years from far left to liberalism or neoliberalism in later years. His writing style has also evolved, with some critics describing earlier works as evidencing traces of literary modernism and later works as being decidedly postmodern. After his highly acclaimed work, 'Conversation in the Cathedral', Vargas Llosa's work also shifted from solely centering on more serious themes, such as politics or social ills, to include humorous elements in addition to deeper themes
// Famous Media Personalities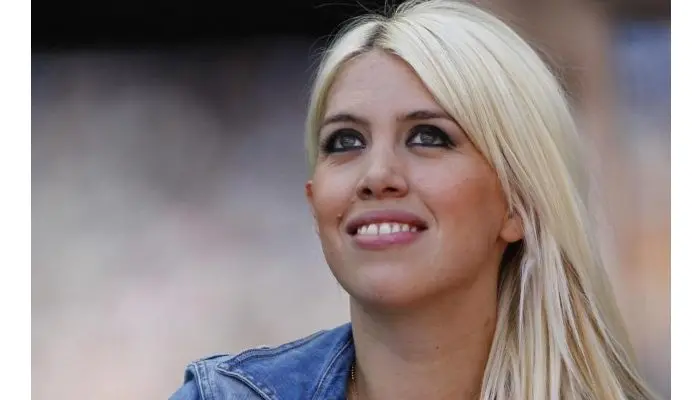 Wanda Nara is an Argentine model, reality personality, and football agent, more famous as the wife of Argentine football player Mauro Icardi.
Melinda Farrell is an internationally renowned sports anchor and freelance sports reporter. This biography profiles her childhood, life, career, achievements, and some facts.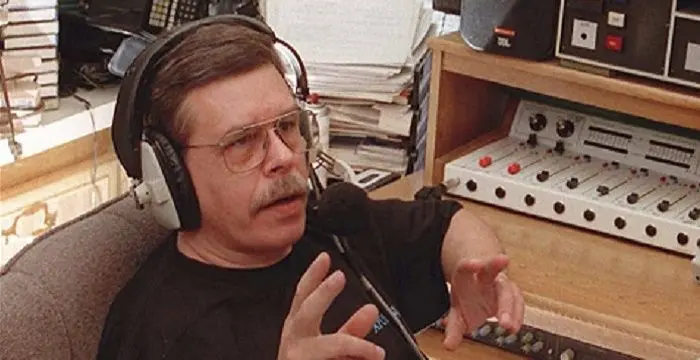 Art Bell was an American broadcaster and author, known as 'The King of Late Night Radio.' Check out this biography to know more about his childhood, family, personal life, career, etc.
Childhood & Early Life
Mario Vargas Llosa was born on March 28, 1936, in Arequipa, Peru, to a middle-class family.
His parents, Ernesto Vargas Maldonado and Dora Llosa Ureta, separated shortly before Vargas Llosa's birth and, as a result, he lived primarily with his mother's family.
During his early childhood, he moved from Arequipa to the Bolivian town of Cochabamba and back to Plura, Peru, a result of various diplomatic posts that his maternal grandfather held.
At the age of ten, he moved to Lima, where he lived for the first time with both his parents, who had reconciled.
During his teenage years, he began working as an amateur journalist for various Lima newspapers.
Although his father got him enrolled in a military school, he withdrew and re-enrolled in a Piura high school, where he continued working for local newspapers.
Career
At the age of 17, he enrolled in the National University of San Marcos, Lima, to study law and literature.
After graduating from the National University of San Marcos, he received a scholarship to study at the Complutense University in Madrid, Spain, where he completed a doctoral thesis.
In 1960, he moved to Paris, hoping to receive a scholarship to continue his studies. Although his application was rejected, he continued to reside in Paris and devoted his energies to writing, full-time.
In the early 1960s, his novels received critical attention for the first time.
In 1963, his first novel, based on his experiences at a Lima military school, received widespread acclaim including a Spanish literary prize.
Between 1965 and 1969, his second and third novels solidified his reputation as a literary heavyweight.
In 1971, he published a biographical work on fellow "boom" writer, Gabriel García Márquez.
In the early 1970s, he began writing novels with more humor, including the satirical novel 'Captain Pantoja and the Special Service.'
By the late 1970s, he began holding various positions within literary organizations and universities, serving as president of PEN International from 1976 to 1979.
Vargas Llosa's teaching positions included work as a traveling lecturer in the late 1970s, at various institutions including the University of Cambridge and Hebrew University of Jerusalem.
In 1987, Vargas Llosa helped form and lead the Movimiento Libertad, a party that may be termed 'neoliberal', despite Vargas Llosa's own dislike of the epithet.
In 1990, he ran for presidency of Peru as the FREDEMO (Frente Democrático) candidate, but lost to Alberto Fujimori, an experience he later described in 'A Fish in the Water'.
Since the 1990s, he has lived at least partially in Spain, dividing his time between Madrid and his native Peru. As a national of both countries, he has on multiple occasions expressed his sense of kinship with both nations.
Major Works
In 1966, he published his first novel, 'The Green House', which received critical appreciation, including the description by Gerald Martin as "one of the greatest novels to have emerged from Latin America."
In 1969, he wrote 'Conversation in the Cathedral', which catapulted his name into worldwide literary circles.
In 1981, Vargas Llosa's first historical novel 'The War of the End of the World' was acclaimed as one of his most ambitious and most successful works.
In 2000, his political thriller 'The Feast of the Goat' received widespread acclaim as one of his most important works.
Awards & Achievements
In 1986, Vargas Llosa received the highly regarded Prince of Asturias Award for Literature, a Spanish prize.
In 2010, he received the Nobel Prize for Literature, "for his cartography of the structures of power and his trenchant images of the individual's resistance, revolt and defeat."
In later years, he received various European and Latin American prizes related to arts and letters, including the 'Austrian Cross of Honour for Science and Art'; the 'Chevalier of the Legion of Honour', from France; the 'Order of the Aztec Eagle', from Mexico; and the 'Grand Cross with Silver Star of the Order of Christopher Columbus', from the Dominican Republic.
Personal Life & Legacy
At 19, he married Julia Urquidi, the sister-in-law of his maternal uncle, who was ten years his senior.
In 1964, Mario and Julia separated and, in 1965, he remarried, this time to his first cousin, Patricia Llosa, with whom he had three children.
His influence as a novelist and writer is largely seen in later generations of Spanish-language authors as well as international writers.
He has been described by literary critic Gerald Martin, as "perhaps the most successful… certainly the most controversial Latin American novelist of the past twenty-five years."
Trivia
He and fellow "boom" generation author Gabriel García Márquez reportedly had a falling-out in 1976, in which Vargas Llosa punched García Márquez in the face
// Famous Intellectuals & Academics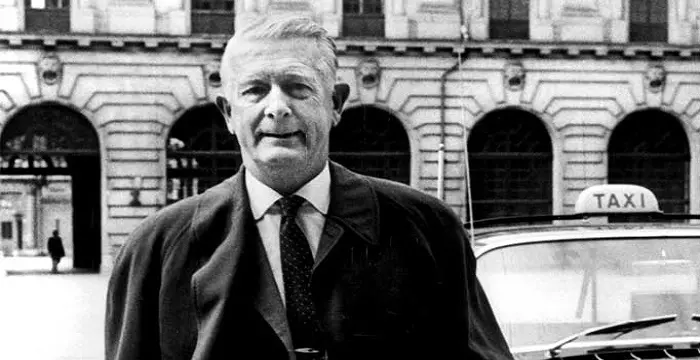 Bertil Gotthard Ohlin was a famous Swedish economist. This biography profiles his childhood, family life & achievements.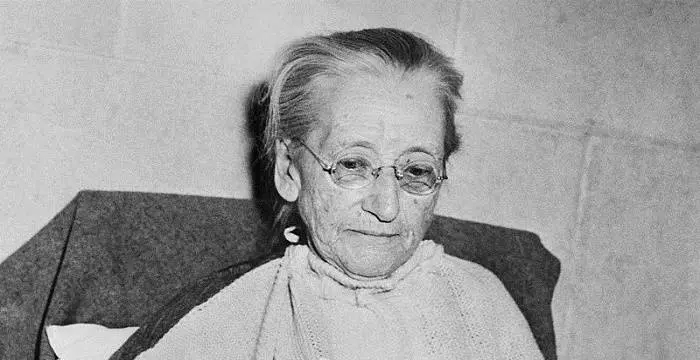 Emily Greene Balch was an American economist, sociologist and pacifist who won the 1946 Nobel Peace Prize. This biography of Emily Greene Balch provides detailed information about her childhood, life, achievements, works & timeline.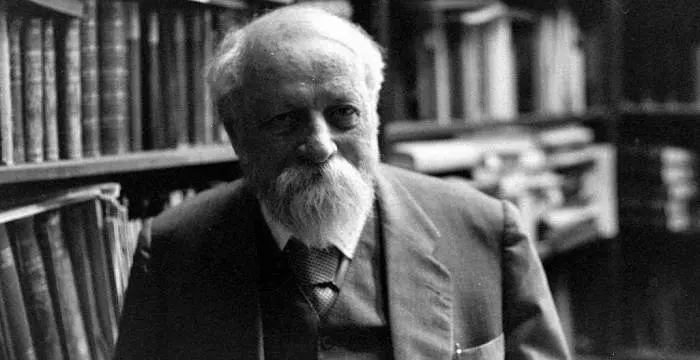 One of the greatest philosophers to have ever walked on earth, Martin Buber contributions to philosophy is a long-standing one. Explore all about his profile, childhood, life and timeline here.
Mario Vargas Llosa's awards
Year
Name
Award

Other

0
Peace Prize of the German Book Trade - 1996
0
Rómulo Gallegos Prize - 1967 · The Green House
0
Jerusalem Prize for the Freedom of the Individual in Society - 1995
0
Grinzane Cavour Prize - 1986 · The Real Life of Alejandro Mayta
0
Maria Moors Cabot Prizes - 2006
0
Prix mondial Cino Del Duca - 2008
0
Menéndez Pelayo International Prize - 1999
0
Irving Kristol Award - 2005
0
PEN/Nabokov Award - 2002
0
Prince of Asturias Award for Literature - 1986
0
National Book Critics Circle Award for Criticism - 1997 · Making Waves
0
Carlos Fuentes Prize - 2012
0
Nobel Prize in Literature - 2010
0
Miguel de Cervantes Prize - 1995
0
Premio Planeta de Novela - 1993 · Death in the Andes
Mario Vargas Llosa biography timelines
// 28th Mar 1936

Mario Vargas Llosa was born on March 28, 1936, in Arequipa, Peru, to a middle-class family.

// 1960

In 1960, he moved to Paris, hoping to receive a scholarship to continue his studies. Although his application was rejected, he continued to reside in Paris and devoted his energies to writing, full-time.

// 1963

In 1963, his first novel, based on his experiences at a Lima military school, received widespread acclaim including a Spanish literary prize.

// 1964 To 1965

In 1964, Mario and Julia separated and, in 1965, he remarried, this time to his first cousin, Patricia Llosa, with whom he had three children.

// 1965 To 1969

Between 1965 and 1969, his second and third novels solidified his reputation as a literary heavyweight.

// 1966

In 1966, he published his first novel, 'The Green House', which received critical appreciation, including the description by Gerald Martin as "one of the greatest novels to have emerged from Latin America."

// 1969

In 1969, he wrote 'Conversation in the Cathedral', which catapulted his name into worldwide literary circles.

// 1971

In 1971, he published a biographical work on fellow "boom" writer, Gabriel García Márquez.

// 1976 To 1979

By the late 1970s, he began holding various positions within literary organizations and universities, serving as president of PEN International from 1976 to 1979.

// 1976

He and fellow "boom" generation author Gabriel García Márquez reportedly had a falling-out in 1976, in which Vargas Llosa punched García Márquez in the face

// 1981

In 1981, Vargas Llosa's first historical novel 'The War of the End of the World' was acclaimed as one of his most ambitious and most successful works.

// 1986

In 1986, Vargas Llosa received the highly regarded Prince of Asturias Award for Literature, a Spanish prize.

// 1987

In 1987, Vargas Llosa helped form and lead the Movimiento Libertad, a party that may be termed 'neoliberal', despite Vargas Llosa's own dislike of the epithet.

// 1990

In 1990, he ran for presidency of Peru as the FREDEMO (Frente Democrático) candidate, but lost to Alberto Fujimori, an experience he later described in 'A Fish in the Water'.

// 2000

In 2000, his political thriller 'The Feast of the Goat' received widespread acclaim as one of his most important works.

// 2010

In 2010, he received the Nobel Prize for Literature, "for his cartography of the structures of power and his trenchant images of the individual's resistance, revolt and defeat."
// Famous Essayists
Mario Vargas Llosa's FAQ
What is Mario Vargas Llosa birthday?

Mario Vargas Llosa was born at 1936-03-28

Where is Mario Vargas Llosa's birth place?

Mario Vargas Llosa was born in Arequipa

What is Mario Vargas Llosa nationalities?

Mario Vargas Llosa's nationalities is Peruvian

What is Mario Vargas Llosa hobbies?

Mario Vargas Llosa's hobbies is Vargas Llosa is very fond of association football

Who is Mario Vargas Llosa spouses?

Mario Vargas Llosa's spouses is Julia Urquidi, Patricia Llosa

Who is Mario Vargas Llosa siblings?

Mario Vargas Llosa's siblings is Ernesto Vargas

Who is Mario Vargas Llosa childrens?

Mario Vargas Llosa's childrens is Álvaro Vargas Llosa, Gonzalo Vargas Llosa, Morgana Vargas Llosa

What was Mario Vargas Llosa universities?

Mario Vargas Llosa studied at 1958 - National University of San Marcos, 1960 - Complutense University of Madrid, 1952 - Leoncio Prado Military Academy

Which company or organization was founded by Mario Vargas Llosa?

Mario Vargas Llosa was the founder/co-founder of Democratic Front

What is Mario Vargas Llosa's religion?

Mario Vargas Llosa's religion is Agnosticism, Agnostic theism

Who is Mario Vargas Llosa's father?

Mario Vargas Llosa's father is Ernesto Vargas Maldonado

Who is Mario Vargas Llosa's mother?

Mario Vargas Llosa's mother is Dora Llosa Ureta

What is Mario Vargas Llosa's sun sign?

Mario Vargas Llosa is Aries

How famous is Mario Vargas Llosa?

Mario Vargas Llosa is famouse as Writer