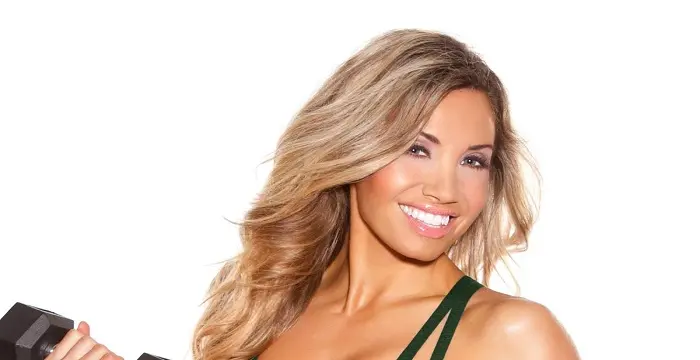 Lyzabeth Lopez - Fitness Trainer, Birthday and Childhood
Lyzabeth Lopez's Personal Details
Lyzabeth Lopez (Lyza) is a Canadian fitness trainer, athlete, model, and TV show host
// Famous Fitness Trainer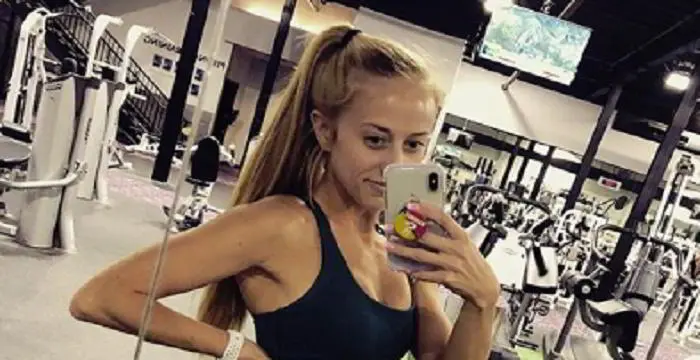 Brittany Matthews is an American fitness trainer. She is the girlfriend of professional NFL player, Patrick Mahomes II. Check out this biography to know about her birthday, childhood, family life, achievements and fun facts about her.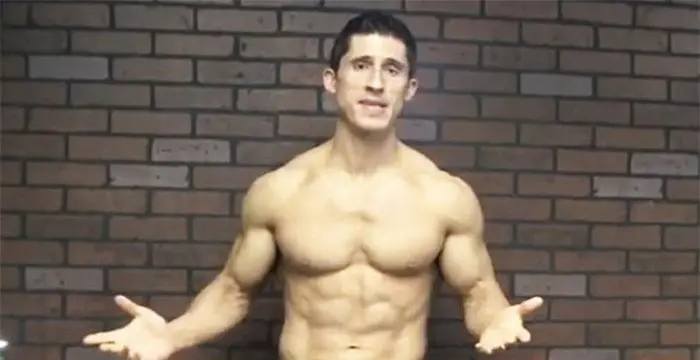 Jeff Cavaliere is a celebrity trainer, better known as the founder of 'ATHLEAN-X.' Let's have a look at his family, personal life, age, birthday etc.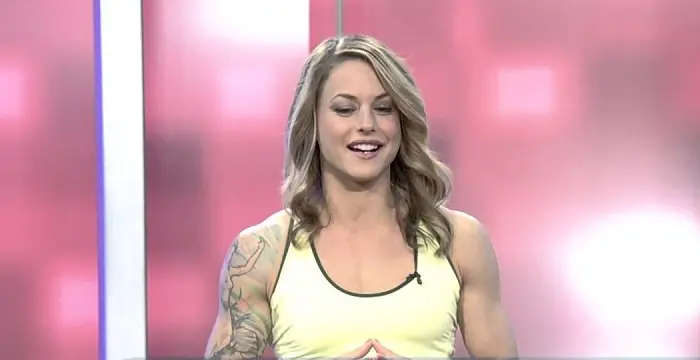 Christmas Abbott is a popular American fitness trainer, author, athlete, and life coach. Let's take a look at her family and personal life including age, birthday, net worth, husband, and some fun facts.
Lyzabeth Lopez's photo
Who is Lyzabeth Lopez?
Known as the Kim Kardashian of the Fitness world, Canadian Lyzabeth Lopez has been running as one of the most talked about names in the circuit. This Toronto-based athlete and fitness trainer has worked really hard to achieve and maintain the most perfect body. She has made a success of herself at every endeavor she has undertaken so far. Founder and creator of the famous 'HourGlass Workout', she has exclusively dedicated her knowledge and experience to transform countless of women's lives by helping them achieve their perfect body goals. Listed very recently as one of the top 10 fitness influencers in the world by Forbes magazine, Lyzabeth has had an admirable journey till now and it seems she has still a long way to go. She also has a huge following over various social media platforms with millions of men and women keenly waiting for her tips and tricks to achieve the perfectly fit body. She is pitted in the same line as other famous Latinas of the glam world including Jennifer Lopez, Kim Kardashian and even Beyoncé. From being vocal about eating disorders to inspiring hundreds of women to embrace their curvaceous form with pride, Lyzabeth has always stood for what is right. Being at the helm of a great business empire as well as inspiring hundreds with her perfectly sculpted body, Lyzabeth is the classic example of the much used term 'Beauty with Brains'.
// Famous Nutritionist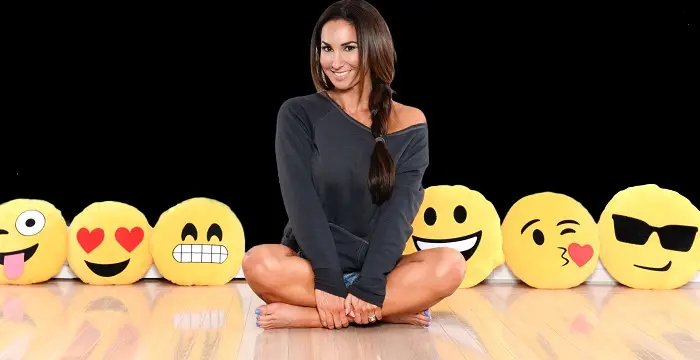 Natalie Jill is an American fitness trainer, nutritionist, author and TV personality. This biography profiles her childhood, life, career, achievements and timeline.
The Meteoric Rise to Stardom
Lyzabeth had always been an active kid with keen interest in outdoorsy pursuits and participating in various sports including gymnastics, swimming and even taking up ballet. At 12 years old, Lyzabeth met with grievous injuries which made competing in gymnastics impossible. She became attracted to the sport of weightlifting and started attending weight classes at her local Young Men's Christian Association or YMCA. She started weight training with boys her age under the supervision of a coach. She was the only girl in attendance and as a competitive individual she would pit herself against boys to see how many repetition of a particular exercise set she could do. At the age of 13 she could push 250 kgs at the leg press!
As a result of not having a women-centric exercising and nutrition routine, Lyzabeth started gaining weight. Disappointed and not knowing the right way to train, she developed an eating disorder and gradually became addicted to exercising for most part of her teen years. It took her a lot of effort to break that state of mind, but she was successful ultimately.
She enrolled in college to study fitness and lifestyle management. Since then she has worked tirelessly to achieve a number of degrees and certification required for her to establish herself as one of the best persons to teach fitness including degrees in Fitness training, holistic nutrition, kinesiology, dynamic training and Poliquin BioSignature. She also owns multiple certifications on aerobics, sports kettlebell, spinning and advanced Pilates.Lyzabeth started giving aerobics training at age 16 and became a certified fitness trainer at 18.
During college, Lyzabeth started cheerleading and subsequently took up professional dancing. From there she moved on to modeling and competing in swimsuit pageants. After success in these arenas she signed up for competing in fitness pageants in 1999. She started out with the WNSO competition, but realized that she still had some scope of improvement, so she took a break and joined back the competitive arena again in 2002.
In 2015, she competed in the FAME Canada, where she placed second in the routine section and fourth in the model search among 135 participants. She is a PRO Fitness competitor turned judge. Lyzabeth is recognized as Canada's number 1 ranked Fitness Model and among 'Top three PRO Fitness Models' in the World according to World Bodybuilding Fitness Federation. She has featured on the cover of several renowned fitness magazines like Inside Fitness, FitnessX, Fitness Magazine etc.
Another successful area where Lyzabeth has excelled is the world of business. She started her own fitness training program in 2008 under the name Hourglass Workout. Since its inception, the fitness franchise has helped change the body shape and lives of more than 2000 women by training them to achieve the perfect hourglass figure. Her clientele includes famous actors, models, sports personalities and socialites. She has been voted Trainer of the Year in Canada several time by various fitness magazines and blogs.
What Makes Lyzabeth So Special
Lyzabeth has established herself as one of the success stories that champion the virtues of perseverance and dedication. From being a troubled teen experimenting and failing with crash diets and unhealthy fitness habits, to becoming a holistic nutritionist who advocated right and healthy eating without starving and depriving oneself.
Her Hourglass training method focuses on inspiring women to embrace their curviness and focus on general healthiness. She is honest about her past of having to struggle with eating disorders like anorexia while aspiring for stick thin mole-like physique. Her honesty and openness is a fine example for teens and young women to follow towards achieving a generally fit body and not be guided by the society's ideas of what beauty is.
Behind The Curtains
Lyzabeth is a private person and not much is known about her family background or relationship status. She keeps changing her workout regime although she includes her own Hourglass shaping techniques in her daily fitness regime. Her three most favorite forms of exercise are dead lifts, Pilates and sprinting.
Her fitness idols are Mina Lessig, Rachel McLish and Carla Dunlop. She has multiple hobbies including shopping, photography and watching movies on NetFlix. She is planning to take her fitness franchise to the next level by introducing the home exercising routine.
// Famous Models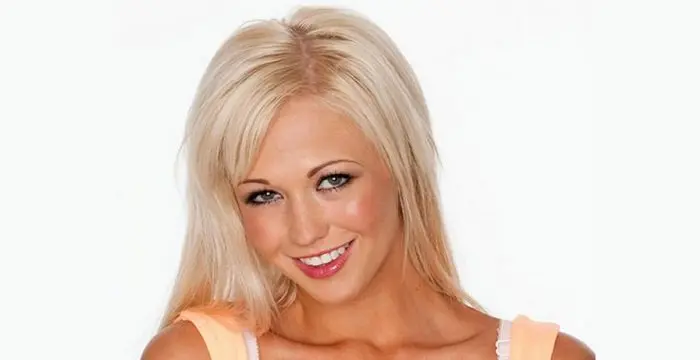 Sophie Victoria Reade is a British model and reality show star. Let's take a look at her family and personal life, including her age, birthday, boyfriends, and some interesting facts.
Maria Zulay Salaues Antelo is a Bolivian model and girlfriend of the French footballer Paul Pogba. Check out this biography to know about her birthday, childhood, family life, achievements and fun facts about her.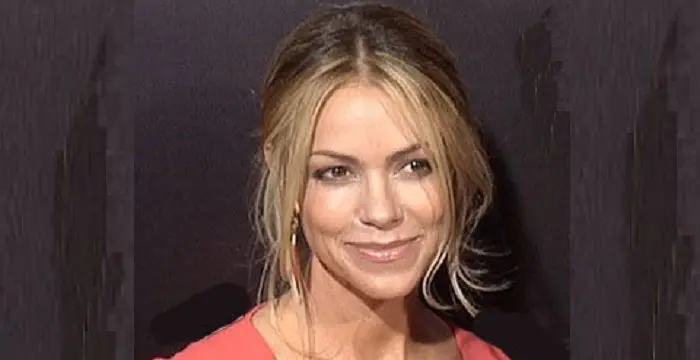 Christine Baumgartner is an American model and the wife of famous American actor Kevin Costner. Check out this biography to know about her birthday, childhood, family life, achievements and fun facts about her.
// Famous Social Media Stars
Lyzabeth Lopez's FAQ
What is Lyzabeth Lopez birthday?

Lyzabeth Lopez was born at 1981-03-01

Where is Lyzabeth Lopez's birth place?

Lyzabeth Lopez was born in Toronto

What is Lyzabeth Lopez nationalities?

Lyzabeth Lopez's nationalities is Canadian

What is Lyzabeth Lopez nick names?

Lyzabeth Lopez's nickNames is Lyza

How tall is Lyzabeth Lopez?

Lyzabeth Lopez's height is 165

What is Lyzabeth Lopez's sun sign?

Lyzabeth Lopez is Pisces

How famous is Lyzabeth Lopez?

Lyzabeth Lopez is famouse as Fitness Trainer, Model, Nutritionist

What is Lyzabeth Lopez's facebook?

Lyzabeth Lopez's facebook is https://www.facebook.com/lyzabethlopezfitness/

What is Lyzabeth Lopez's twitter?

Lyzabeth Lopez's twitter is https://twitter.com/lyzabethlopez

What is Lyzabeth Lopez's youtube?

Lyzabeth Lopez's youtube is https://www.youtube.com/user/LyzabethLopez

What is Lyzabeth Lopez's instagram?

Lyzabeth Lopez's instagram is https://www.instagram.com/lyzabethlopez/