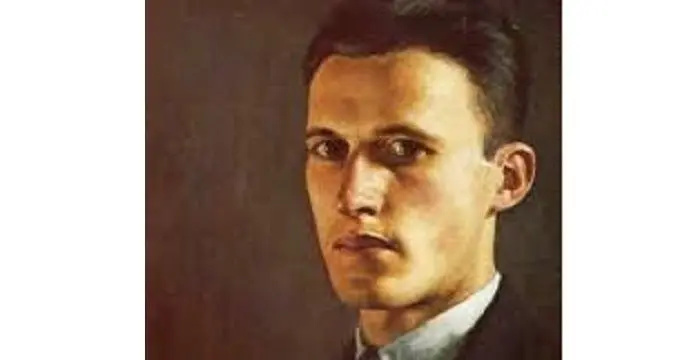 John Luke - Sculptors, Career and Childhood
John Luke's Personal Details
John Luke was an Irish figurative painter, muralist, landscape artist and sculptor
// Famous Sculptors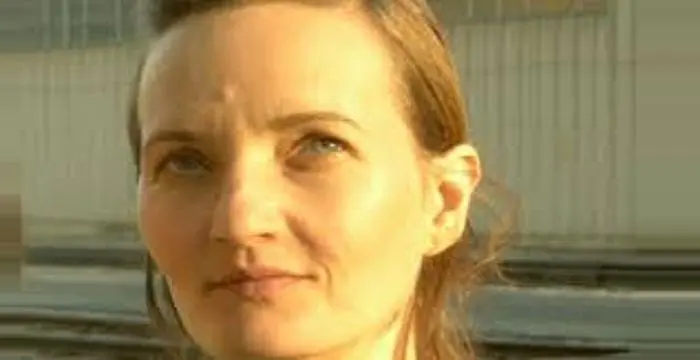 Yvonne McGuinness is an Irish multimedia artist. This biography profiles her childhood, family, personal life, career, etc.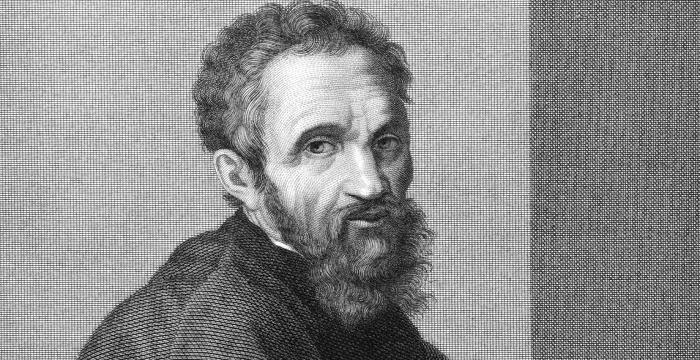 Michelangelo was an Italian sculptor, painter, architect and poet. He is considered to be one of the greatest artists of the High Renaissance period. Know more about his childhood, life, achievements, works & timeline, in this brief biography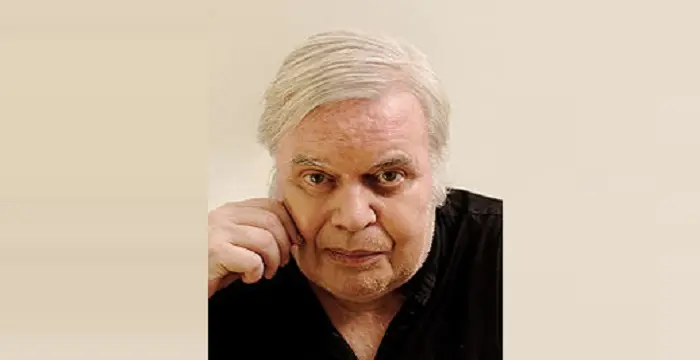 The famous designer of science fiction movie 'Alien', H. R. Giger is known for his surrealist and pioneering set-designs, sculptures and paintings. To know more about his childhood, career, profile and timeline read on.
John Luke's photo
Who is John Luke?
John Luke is considered among the greatest 20th century artists of Ireland. He demonstrated his exceptional talent in various areas of art, including painting, sculpting, murals, and printmaking. Despite taking up work initially, he didn't defer from chasing his dream of making a career in fine arts. Contrary to his self portraits where he painted himself looking directly, with a confident stare, at the onlooker, his portraits of other people showed them looking elsewhere in the distance. Although he became famous as a landscape painter, but he also went on to produce some sculpture works, such as, the 'Stone Head, Seraph'. His tempera paintings, inspired by Russian wood engravings and Japanese prints and woodcuts, displayed unique technical mastery, rich color palette, and structural simplicity. Most of his paintings revolved around a distinct craftsmanship, which combined a unique rhythmic sense with abstract expressiveness, something he discovered in his hometown, Northern Ireland. His floating figures and lively landscapes transport one back to the mid-century-Modernism. He was described as a 'mural painter waiting for a wall' by his close ally, John Hewitt. His dream came true when he was offered to paint a large mural in the Belfast City Hall, thus enabling him to create a niche for himself among other Irish artists
// Famous Artists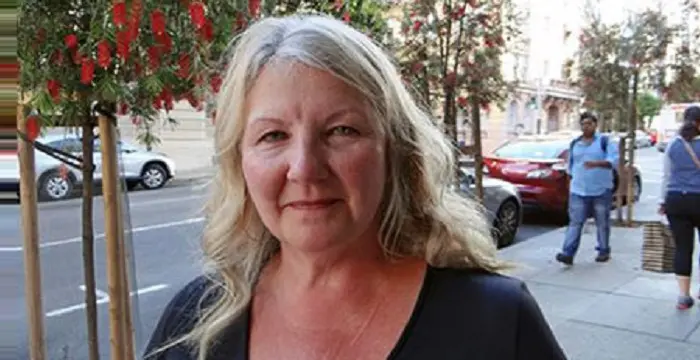 Susan Mikula is an American artist and photographer. Check out this biography to know about her childhood, family life, achievements and fun factsabout her life.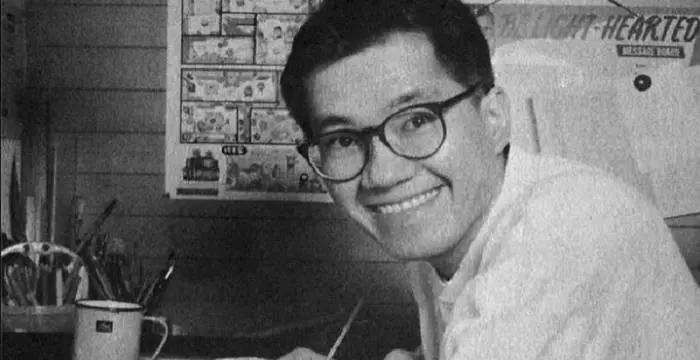 Akira Toriyama is a Japanese manga artist. This biography profiles his childhood, family, personal life, achievements, etc.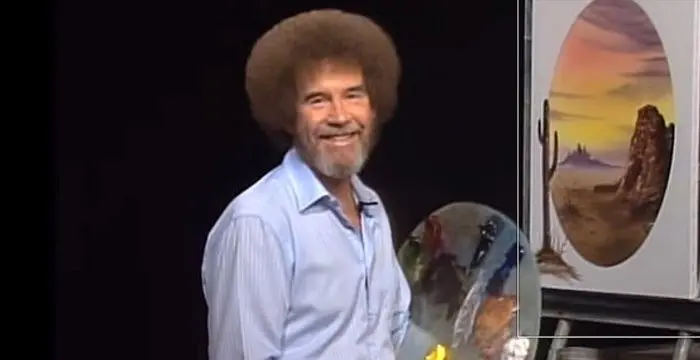 Bob Ross was a celebrated, creative American painter and an art instructor. Check out this biography to know about his birthday, childhood, family life, achievements and fun facts about him.
Childhood & Early Life
John Luke was born on January 19, 1906, in Belfast, Northern Ireland, to boilerman James Luke and Sarah.
He completed his education from Hillman Street National School in 1920 and started working as a riveter at the Workman and Clark Shipyard. He later joined York Street Flax Spinning Company where he used to cut fiber.
While working, he joined evening classes at the Belfast School of Art and secured first position in the 'Object and Memory Drawing' competition.
He lost his job in 1925, and this enabling him to attend day classes through Sorella Scholarship.
In 1927, he was awarded the Dunville Scholarship, through which he traveled to London to study fine art painting, sculpture, and drawing at the Slade School of Art, under the guidance of prominent art teacher, Henry Tonks.
He won the Robert Ross Scholarship for sculpture and finished second for his portrayal of Judith and Holofernes in modern-day attire, on the canvas.
Career
After completing his course at the Slade, John Luke's interest diverted towards sculpture and therefore he enrolled in evening classes at the Westminster School of Art to study wood-engraving under Walter Bayes.
In October 1930, two of his paintings—'Entombment' and 'Carnival'—were put on display at Leger Galleries.
He returned back to Belfast in 1931, and took up teaching at Belfast College of Art, where he earned recognition for his composed nature and structured lifestyle.
Inspired by Japanese prints and woodcuts, along with Russian ballet and wood engravings seen in book illustrations, he incorporated color wood-cuts in his paintings, like 'Farmhouse', 'The Fox', 'The Three Dancers', and 'The Rehearsal'.
In 1933, he displayed his artworks with the Northern Ireland Guild of Artists and at the Royal Hibernian Academy (RHA), Dublin.
In 1934, he started painting portraits of his close friend, John Hewitt, and his wife Roberta, which took two years to complete. However, not satisfied with the portrait of Roberta, which displayed a serious and formal figure, he destroyed it.
He put up his first one-man exhibition of his 85 artworks at the Belfast Museum and Art Gallery (now Ulster Museum) in 1946.
As a great sculpturist, he carved two coats of arms for Governors of Northern Ireland – Lords Wakehurst in 1959 and Erskine of Rerrick in 1965.
Major Works
Even though John Luke wasn't fond of painting self portraits, he created 'The Tipster' (1928), a larger depiction of imaginative illusionism which was pictorially descriptive of the term 'tipster'.
His sculpture 'Head of a woman in profile' (1940) is a perfect example of direct carving of Yorkshire stone. It is known for its quality, strength and durability, and represents his characteristic stylization without adding any accurate features.
He came into international limelight when he painted a mural in the City Hall's dome, depicting the history of London, to mark the celebration of the Festival of Britain in 1951.
Some of his distinguished paintings are 'Connswater Bridge' (1934), 'The Road to the West' (1944), 'The Old Callan Bridge' (1945), and 'The Dancer and the Bubble' (1947).
Personal Life & Legacy
After his mother died, John Luke moved to a flat in Duncairn Gardens, Belfast, where he spent his later years, apparently in seclusion and poverty. He passed away on February 4, 1975, in Mater Hospital.
In 1978, his creations were exhibited at the Ulster Museum, in association with the Arts Council of Ireland, which included a short monograph recounting his life and career authored by John Hewitt.
Trivia
Contemporary books, like Clive Bell's 'Art', Roger Fry's 'Vision and Design', and R.H. Wilenski's 'Modern Movement in Art' played a major role in influencing his thoughts and compositions.
Interestingly, his landscape 'The Bridge', which fetched £41,500, was the highest price ever quoted at an auction of his paintings, in 1999, in London
// Famous Miscellaneous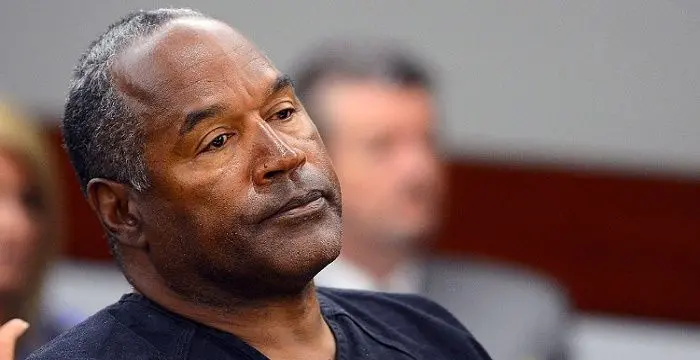 Jason Simpson is the son of former NFL running back, broadcaster and actor O. J. Simpson. Check out this biography to know about his childhood, family, life, and little known facts about him.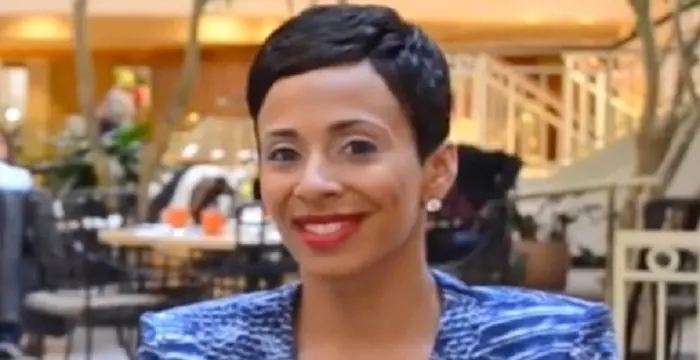 Melissa Brim is the ex-girlfriend of former professional boxer Floyd Mayweather Jr. Check out this biography to know about her birthday, childhood, family life, achievements and fun facts about her.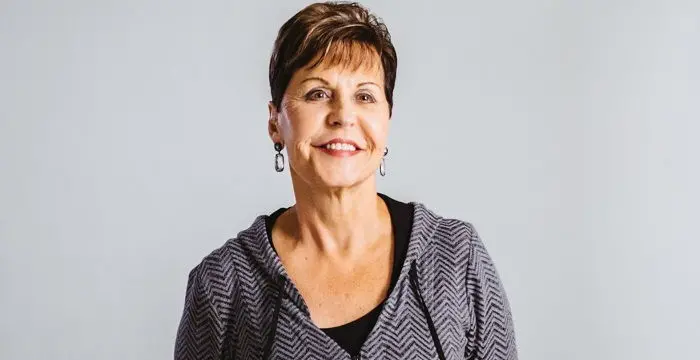 Joyce Meyer is a Christian author and speaker. This biography provides detailed information about her childhood, life, achievements, works & timeline
John Luke biography timelines
// 19th Jan 1906

John Luke was born on January 19, 1906, in Belfast, Northern Ireland, to boilerman James Luke and Sarah.

// 1920

He completed his education from Hillman Street National School in 1920 and started working as a riveter at the Workman and Clark Shipyard. He later joined York Street Flax Spinning Company where he used to cut fiber.

// 1925

He lost his job in 1925, and this enabling him to attend day classes through Sorella Scholarship.

// 1927

In 1927, he was awarded the Dunville Scholarship, through which he traveled to London to study fine art painting, sculpture, and drawing at the Slade School of Art, under the guidance of prominent art teacher, Henry Tonks.

// 1928

Even though John Luke wasn't fond of painting self portraits, he created 'The Tipster' (1928), a larger depiction of imaginative illusionism which was pictorially descriptive of the term 'tipster'.

// Oct 1930

In October 1930, two of his paintings—'Entombment' and 'Carnival'—were put on display at Leger Galleries.

// 1931

He returned back to Belfast in 1931, and took up teaching at Belfast College of Art, where he earned recognition for his composed nature and structured lifestyle.

// 1933

In 1933, he displayed his artworks with the Northern Ireland Guild of Artists and at the Royal Hibernian Academy (RHA), Dublin.

// 1934

In 1934, he started painting portraits of his close friend, John Hewitt, and his wife Roberta, which took two years to complete. However, not satisfied with the portrait of Roberta, which displayed a serious and formal figure, he destroyed it.

// 1934 To 1947

Some of his distinguished paintings are 'Connswater Bridge' (1934), 'The Road to the West' (1944), 'The Old Callan Bridge' (1945), and 'The Dancer and the Bubble' (1947).

// 1940

His sculpture 'Head of a woman in profile' (1940) is a perfect example of direct carving of Yorkshire stone. It is known for its quality, strength and durability, and represents his characteristic stylization without adding any accurate features.

// 1946

He put up his first one-man exhibition of his 85 artworks at the Belfast Museum and Art Gallery (now Ulster Museum) in 1946.

// 1951

He came into international limelight when he painted a mural in the City Hall's dome, depicting the history of London, to mark the celebration of the Festival of Britain in 1951.

// 1959 To 1965

As a great sculpturist, he carved two coats of arms for Governors of Northern Ireland – Lords Wakehurst in 1959 and Erskine of Rerrick in 1965.

// 4th Feb 1975

After his mother died, John Luke moved to a flat in Duncairn Gardens, Belfast, where he spent his later years, apparently in seclusion and poverty. He passed away on February 4, 1975, in Mater Hospital.

// 1978

In 1978, his creations were exhibited at the Ulster Museum, in association with the Arts Council of Ireland, which included a short monograph recounting his life and career authored by John Hewitt.

// 1999

Interestingly, his landscape 'The Bridge', which fetched £41,500, was the highest price ever quoted at an auction of his paintings, in 1999, in London
// Famous Capricorn Celebrities peoples
John Luke's FAQ
What is John Luke birthday?

John Luke was born at 1906-01-19

When was John Luke died?

John Luke was died at 1975-02-04

Where was John Luke died?

John Luke was died in Belfast

Which age was John Luke died?

John Luke was died at age 69

Where is John Luke's birth place?

John Luke was born in Belfast

What is John Luke nationalities?

John Luke's nationalities is Irish

What was John Luke universities?

John Luke studied at Slade School of Fine Art

What is John Luke's sun sign?

John Luke is Capricorn

How famous is John Luke?

John Luke is famouse as Artist