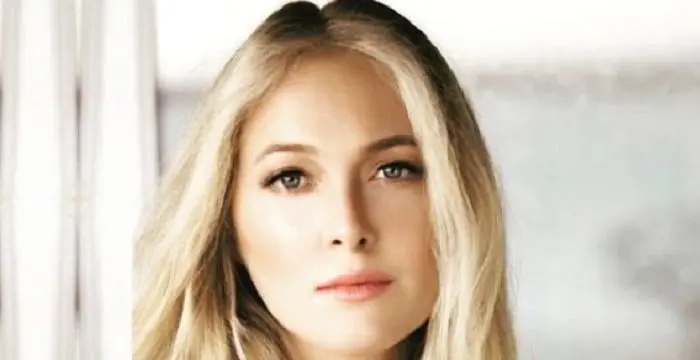 India Oxenberg - Catherine Oxenberg's Daughter, Timeline and Childhood
India Oxenberg's Personal Details
India Oxenberg is an American actress who is Catherine Oxenberg's daughter
| Information | Detail |
| --- | --- |
| Birthday | June 7, 1991 |
| Nationality | American |
| Famous | Film & Theater Personalities, Actresses, Catherine Oxenberg's Daughter |
| City/State | California, Los Angeles |
| Siblings | Celeste Van Dien (half-sisters), Maya Van Dien |
| Birth Place | Los Angeles, California |
| Height | 165 |
| Gender | Female |
| Father | William Weitz Shaffer |
| Mother | Catherine Oxenberg |
| Sun Sign | Gemini |
| Born in | Los Angeles, California |
| Famous as | Actress, Catherine Oxenberg's Daughter |
| Socials | |
India Oxenberg's photo
Who is India Oxenberg?
India Oxenberg is an American actress who was reportedly involved with NXIVM, an organisation that has been categorised as a pyramid scheme, an alleged sex-trafficking operation, and an alleged sex cult. She was associated with the organisation for several years before her mother, actress Catherine Oxenberg, rescued her in 2018. A native of Los Angeles, Oxenberg grew up in an affluent family but had a troubled childhood. Her father, William Weitz Shaffer, had pleaded guilty to a massive drug smuggling operation in the 1990s. Following in her mother's footsteps, Oxenberg joined the entertainment industry and made her debut in the 2002 TV movie 'The Vector File'. Ironically, it was her mother who introduced her to NXIVM in 2011. However, she eventually came to understand the effect it was having on her daughter. In early 2018, the founder of NXIVM, Keith Raniere and associate and actress Allison Mack were arrested and their company ultimately ceased operating. Oxenberg has been since spending time with her family and close friends.
// Famous Actresses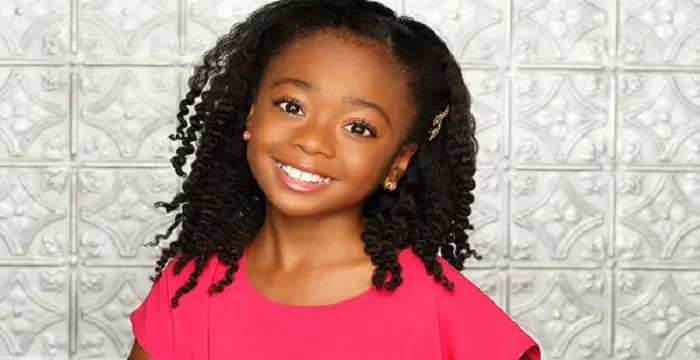 Skai Jackson is an American child actress with huge fan following. Find more about her family & personal life, relationships, facts and more.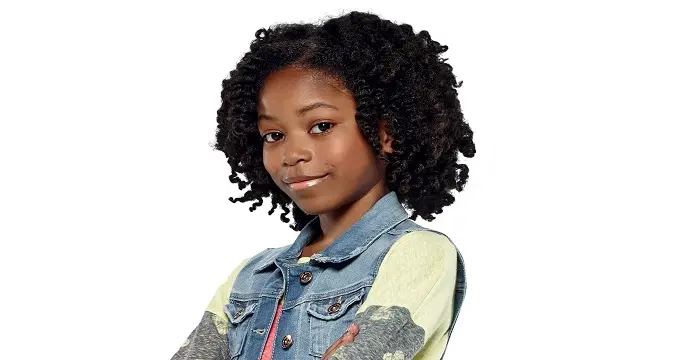 Riele Downs is a Canadian-American actress & Musical.ly star. Let's take a look at her family and personal life including age, birthday, net worth, boyfriends and fun facts.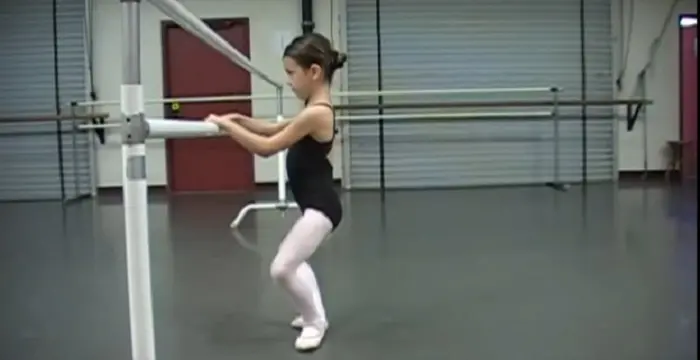 Kaylee Quinn is an American dancer, model, and actress. Let's have a look at her family and personal life including age, date of birth, net worth, relationships, and fun facts.
Career
India Oxenberg debuted on the small screen with the telefilm 'The Vector File' in 2002, portraying a character named Mattie. In 2005, she lent her voice to a character in the 'Starship Troopers' video game. She made her cinematic debut in 2012 with the comedy film 'Noobz'. Oxenberg has also appeared in Lifetime's reality show based on her family, 'I Married a Princess' (2005) and served as part of the production crew on various projects. In 2013, she was the assistant to Pierce Brosnan on the set of 'The November Man' (2014).
Controversies & Scandals
In 2011, Catherine took her daughter to an NXIVM seminar in Venice, California believing it to be a business skills class. Her intention was apparently to help her daughter as she had low self-esteem. She reportedly found the organization to be "weird and creepy" but Oxenberg was interested in what they were offering. She subsequently became more and more involved with NXIVM and even donated most of her inheritance to them.
Oxenberg later relocated to Albany, New York, where the headquarters of NXIVM is situated and became further immersed into the organisation. She allegedly became a slave in the sex cult and even received a branding, which, according to her mother, represents the initials of NXIVM leader Keith Raniere.
After being wary of NXIVM for a considerable period, Catherine actively began to campaign against the organisation and tried to get her daughter out of it after she was contacted by an NXIVM detractor who told her that she had to save India. The detractor informed her in detail about what was happening to her daughter, who was part of the core of NXIVM, called DOS. Besides branding, the women were beaten and put on a restrictive, 800-calorie diet. Furthermore, they were compelled to hand over nude pictures and make recorded confessions about family members. They were warned that if they leave NXIVM, these things would be released to the public.
Several members of Oxenberg's family also voiced their support for Catherine. Oxenberg's father came out of hiding to plead to her to leave NXIVM. In 2017, 'The New York Times' and several other publications ran exposés of the organisation. About a year later, both Raniere and Mack were indicted on charges, such as sex trafficking, sex trafficking conspiracy, and conspiracy to commit forced labour. In September, in an interview to 'The Sun,' India Oxenberg's mother revealed that India was safe and "in a really good place."
Personal Life
India Oxenberg was born on June 7, 1991, in Los Angeles, California, to Catherine Oxenberg and William Weitz Shaffer. Her parents were never married but Shaffer was involved in her upbringing. However, she was reportedly forbidden to reveal who her real father was because of Shaffer's troubled past. When Catherine and Shaffer met, he was a fugitive living in Germany. In 1992, he pleaded guilty in a court in Seattle, Washington to the charges of smuggling several tons of marijuana from Thailand. According to the authorities, Shaffer and other members of his criminal group made about $50 million from this venture. Despite this, Shaffer had been an attentive father and was present at Oxenberg's first birthday celebration. After he was incarcerated, Catherine would take their daughter to the prison so that she could spend time with her father.
Through her mother, Oxenberg is related to the House of Karageorgevich, the former royal family of the Kingdom of Serbia and the Kingdom of Yugoslavia. Her maternal grandmother is Princess Elizabeth of Yugoslavia. Catherine was a popular actress in the 1980s and 1990s. One of her most popular portrayals was of Amanda Carrington in ABC's prime time soap opera 'Dynasty' (1984-86). The role was later recast with Karen Cellini.
Oxenberg has two half-sisters through her mother's marriage to actor Casper Van Dien: Maya Van Dien and Celeste Van Dien. She has reportedly dated singer Hudson Franzoni.
// Famous Film & Theater Personalities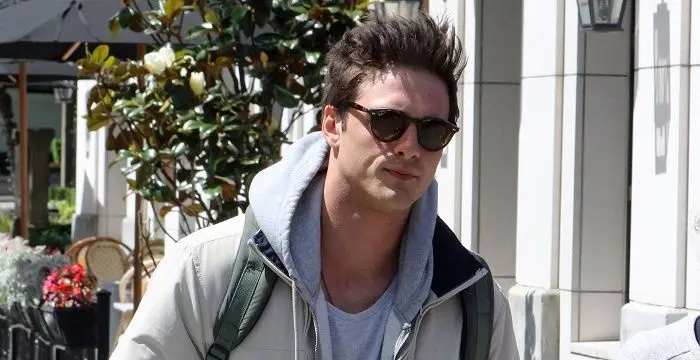 Jacob Elordi is an Australian actor. Let's take a look at his childhood, family, personal life, career, etc.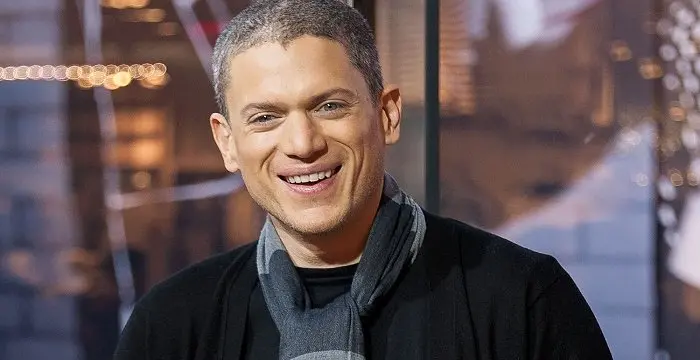 Wentworth Miller is an American actor and screenwriter who achieved recognition for his role in the TV series 'Prison Break'.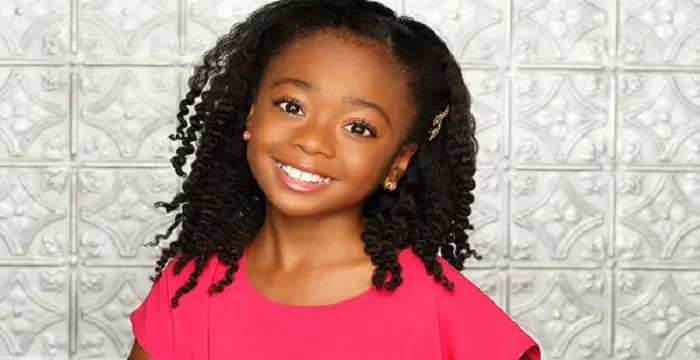 Skai Jackson is an American child actress with huge fan following. Find more about her family & personal life, relationships, facts and more.
India Oxenberg biography timelines
// 1984 To 1986

Through her mother, Oxenberg is related to the House of Karageorgevich, the former royal family of the Kingdom of Serbia and the Kingdom of Yugoslavia. Her maternal grandmother is Princess Elizabeth of Yugoslavia. Catherine was a popular actress in the 1980s and 1990s. One of her most popular portrayals was of Amanda Carrington in ABC's prime time soap opera 'Dynasty' (1984-86). The role was later recast with Karen Cellini.

// 7th Jun 1991 To 1992

India Oxenberg was born on June 7, 1991, in Los Angeles, California, to Catherine Oxenberg and William Weitz Shaffer. Her parents were never married but Shaffer was involved in her upbringing. However, she was reportedly forbidden to reveal who her real father was because of Shaffer's troubled past. When Catherine and Shaffer met, he was a fugitive living in Germany. In 1992, he pleaded guilty in a court in Seattle, Washington to the charges of smuggling several tons of marijuana from Thailand. According to the authorities, Shaffer and other members of his criminal group made about $50 million from this venture. Despite this, Shaffer had been an attentive father and was present at Oxenberg's first birthday celebration. After he was incarcerated, Catherine would take their daughter to the prison so that she could spend time with her father.

// 2002

India Oxenberg debuted on the small screen with the telefilm 'The Vector File' in 2002, portraying a character named Mattie. In 2005, she lent her voice to a character in the 'Starship Troopers' video game. She made her cinematic debut in 2012 with the comedy film 'Noobz'. Oxenberg has also appeared in Lifetime's reality show based on her family, 'I Married a Princess' (2005) and served as part of the production crew on various projects. In 2013, she was the assistant to Pierce Brosnan on the set of 'The November Man' (2014).

// 2011

In 2011, Catherine took her daughter to an NXIVM seminar in Venice, California believing it to be a business skills class. Her intention was apparently to help her daughter as she had low self-esteem. She reportedly found the organization to be "weird and creepy" but Oxenberg was interested in what they were offering. She subsequently became more and more involved with NXIVM and even donated most of her inheritance to them.

// 2017

Several members of Oxenberg's family also voiced their support for Catherine. Oxenberg's father came out of hiding to plead to her to leave NXIVM. In 2017, 'The New York Times' and several other publications ran exposés of the organisation. About a year later, both Raniere and Mack were indicted on charges, such as sex trafficking, sex trafficking conspiracy, and conspiracy to commit forced labour. In September, in an interview to 'The Sun,' India Oxenberg's mother revealed that India was safe and "in a really good place."
// Famous Los Angeles peoples
India Oxenberg's FAQ
What is India Oxenberg birthday?

India Oxenberg was born at 1991-06-07

Where is India Oxenberg's birth place?

India Oxenberg was born in Los Angeles, California

What is India Oxenberg nationalities?

India Oxenberg's nationalities is American

Who is India Oxenberg siblings?

India Oxenberg's siblings is Celeste Van Dien (half-sisters), Maya Van Dien

How tall is India Oxenberg?

India Oxenberg's height is 165

Who is India Oxenberg's father?

India Oxenberg's father is William Weitz Shaffer

Who is India Oxenberg's mother?

India Oxenberg's mother is Catherine Oxenberg

What is India Oxenberg's sun sign?

India Oxenberg is Gemini

How famous is India Oxenberg?

India Oxenberg is famouse as Actress, Catherine Oxenberg's Daughter

What is India Oxenberg's facebook?

India Oxenberg's facebook is https://www.facebook.com/india.oxenberg

What is India Oxenberg's twitter?

India Oxenberg's twitter is https://twitter.com/indiaoxenberg

What is India Oxenberg's instagram?

India Oxenberg's instagram is https://www.instagram.com/indiaoxenberg/