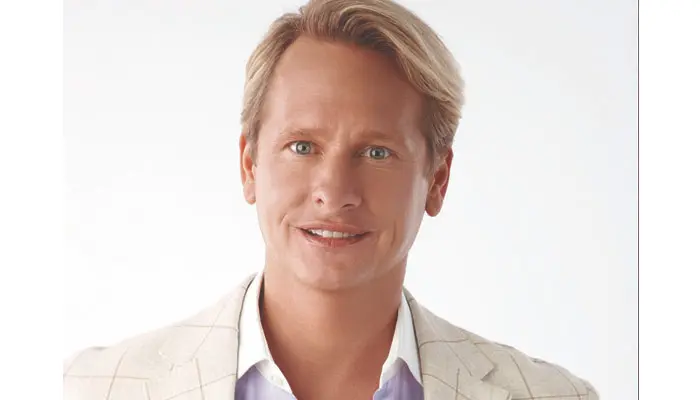 Carson Kressley - Designer, Life Achievements and Childhood
Carson Kressley's Personal Details
Carson Kressley is a famous TV personality, actor, producer, designer, stylist, and author
| Information | Detail |
| --- | --- |
| Birthday | November 11, 1969 |
| Nationality | American |
| Famous | Gays, Fashion Designers, Actors, Reality TV Personalities, Media Personalities, TV Presenters, Writers, Designer, Television Show Host |
| City/State | Pennsylvania |
| Known as | Carson Lee Kressley |
| Universities | |
| Birth Place | Allentown, Pennsylvania |
| Height | 178 |
| Gender | Male |
| Net Worth | $7 Million |
| Sun Sign | Scorpio |
| Born in | Allentown, Pennsylvania |
| Famous as | Designer, Television Show Host, Actor |
// Famous Television Show Host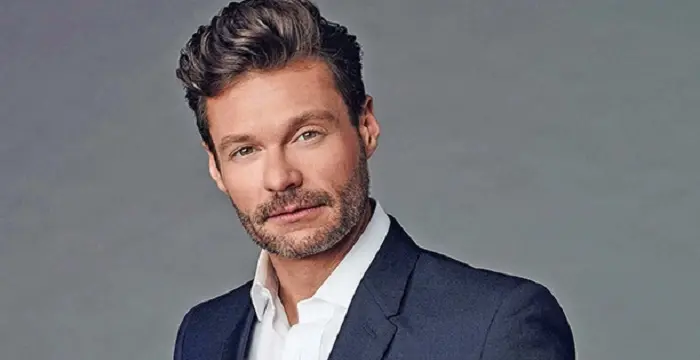 Ryan Seacrest is an American radio & television host, and producer. This biography provides detailed information about his childhood, life, career and timeline.
Carson Kressley's photo
Who is Carson Kressley?
Carson Kressley is a famous TV personality, actor, producer, designer, stylist, and author. He is known for his charisma and is regarded as a television mogul. Throughout his illustrious career, Carson has taken up various roles and has performed each one of them with elan. Being a self-proclaimed gay, Carson serves as an inspiration to the entire LGBT community as he turned his sexual orientation into one of his strengths. He is a well-educated man with degrees in Fine arts and Finance. He is also a world-class equestrian. Carson's love for horses plays a major role for his involvement in various shows and races involving horses. When he was just five years old, his parents gifted him his very first horse, which he named 'Sparky.' According to him, his regular participation in horse shows indirectly helped him in getting famous. He says his love for horses exposed him to different kinds of people, which in turn made him a people person.
// Famous Designer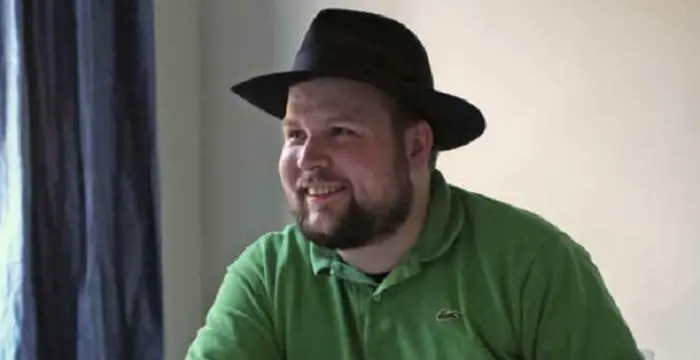 Markus Persson is a renowned Swedish video game designer and programmer, best known for creating the hit game Minecraft. This biography profiles his childhood, life, achievements and timeline.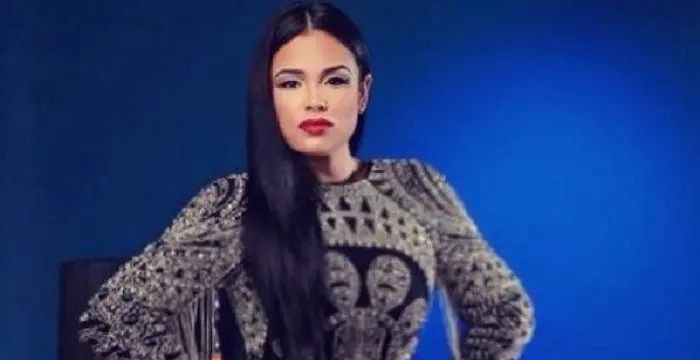 Emily Bustamante (Emily B) is a famous American footwear designer, television personality, and actress. Let's have a look at her family, personal life, relationships, age, birthday, etc.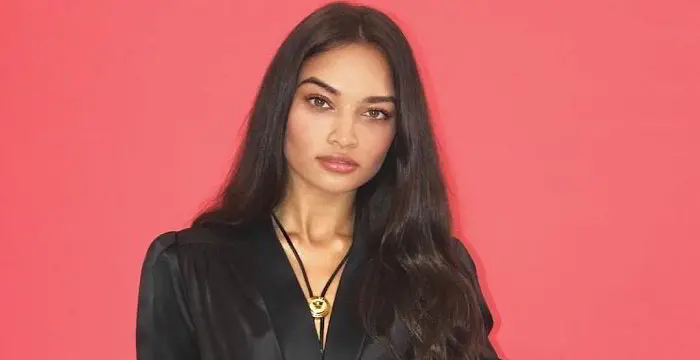 Chloe Bartoli is a Los Angeles-based celebrity fashion stylist and designer. Check out this biography to know about her childhood, family personal life, achievements etc.
Childhood & Early Life
Carson was born in Allentown, Pennsylvania, on November 11, 1969. He and his sister Diana were raised by their parents, Barbara, and Willard Kressley. Since Carson's family was in the business of raising ponies, he became familiar with horses at a very young age. He began competing at various equestrian events from a young age.
In 1987, he graduated from the famous 'Northwestern Lehigh High School.' In 1991, he graduated from 'Gettysburg College' with a bachelor's degree. During his college days, he was elected to the 'Phi Beta Kappa Society' and became a member of the largest US collegiate fraternity 'Alpha Phi Omega.' In 1999, he became one of the members of the 'U.S. World Cup Saddle Seat Equitation Team' and in 2009, he won the world championship.
Career
Carson Kressley began his career as an independent stylist. In 1994, he joined 'Ralph Lauren Corporation,' where he worked in several departments, including corporate advertising and menswear. He continued working for Ralph Lauren till 2002.
In 2003, he made his television debut when he started working as a fashion expert for the show 'Queer Eye,' which was aired on 'Bravo Cable Television Network.' Carson continues to appear as a fashion critic and commentator on various TV shows. Some of the famous TV shows in which he often appears include 'Good Morning America' and 'How to Look Good Naked' (US version).
He has also reviewed various red carpet fashions at events, such as 'Golden Globes,' 'The Academy Awards,' etc. In 2005, he was one of the judges for the 'Miss Universe pageant,' which was aired live from Bangkok. In 2006, he worked as a commentator for two major beauty pageants, 'Miss Universe' and 'Miss USA.'
In May 2007, he appeared as a judge in the reality TV series 'Crowned: The Mother of All Pageants.' In the show, mother-daughter duos compete in a beauty contest. The show was first aired in 'The CW Television Network' on December 12, 2007.
In January 2008, he was seen as the host of a makeover show called 'How to Look Good Naked.' The show's first episode drew record viewership and was 'Lifetime' network's highest-rated program. Later in the year, he appeared as the MC in Cyndi Lauper's 'True Colors Tour 2008.' Thereafter, he was seen along with Beth Stern and Vanessa Minnillo as co-host for the series 'True Beauty,' which was aired on 'ABC.'
In 2011, he started a show called 'Carson Nation' on 'The Oprah Winfrey Network.' In September 2011, he participated in 'Dancing with the Stars,' in which he was paired with a professional dancer named Anna Trebunskaya, but he was eliminated in the fifth week of the competition.
In 2015, Carson and Ross Mathews were announced as the regular judges of the seventh season of the famous TV reality show 'RuPaul's Drag Race.'
In 2016, 'Eurovision Song Contest' was broadcast live for the first time in America and Carson bagged the opportunity to work as a commentator on the show. In August 2016, he and his family members appeared in the show 'Celebrity Family Feud.'
In 2017, he appeared as a contestant in TV shows, such as 'The New Celebrity Apprentice,' 'Worst Cooks in America,' 'The Chase' and 'I'm a Celebrity...Get Me Out of Here (Australian version).'
He made his film debut with the movie 'The Perfect Man,' in which he played the role of a bartender named Lance. His next film was 'The Year Without a Santa Claus,' which was aired in 'NBC' on December 11, 2006. His third movie '16 to Life,' in which he played a cameo, was an independent comedy. His fourth film 'It's Christmas, Carol' was premiered in December 2012.
In November 2006, he started his own fashion line for men and women and named it 'Perfect.' According to him, his experience of working with Ralph Lauren served as an inspiration to start his own fashion line.
In April 2012, he released a new collection of clothes named 'Love, Carson.' The collection was exclusively for women as it aimed at creating transformative dresses for women at an affordable price.
In April 2006, he became ordained as per the laws of the 'Universal Life Church,' which enabled him to perform a wedding ceremony in the show 'Queer Eye.' He owns American Saddlebred horses and is a respected horse show exhibitor. Carson serves as the ambassador for the 'Melbourne Cup,' which is Australia's most prestigious Thoroughbred horse race. 'The Melbourne Cup' is held once in every year.
In November 2006, he won the second place when he competed in the celebrity edition of America's famous television game show 'Jeopardy.' He competed against celebrities like Regis Philbin and Nancy Grace.
Major Works
Carson Kressley has written several books after being inspired by his life experiences. In 2004, his book, 'Off The Cuff,' was published. In 2005, he authored 'You're Different and That's Super,' a children's story which derives inspiration from Hans Christian Andersen's classic, 'The Ugly Duckling.' 'You're Different and That's Super' has been illustrated by the famous cartoonist Jared Lee. Carson Kressley is also the co-author of 'Queer Eye for the Straight Guy.'
Awards
In 2004, Carson's TV show 'Queer Eye' won the prestigious 'Emmy Award' under the category 'Outstanding Reality Program.' In 2005, the TV show was once again nominated under the same category.
Personal Life
In spite of being extremely talented, handsome, popular, and successful with an impressive net worth, Carson Kressley remains modest and humble.
He is a self-proclaimed gay and is very active on Twitter, where he has thousands of followers.
In one of his recent interviews to journalist Steve Price, he spoke about his parents and said that they were the last to know about his sexuality. He hadn't revealed the truth to them until a few days before 'Queer Eye for the Straight Guy' was premiered on TV.
Carson Kressley serves as an inspiration to the LGBT community as he turned his sexual orientation into his strength. According to him, he developed the ability to make others laugh in order to prevent others from bullying him because of his sexuality. He later thanked his sexuality, as making others laugh became a prominent aspect of his career, which eventually led to his success.
// Famous Reality TV Personalities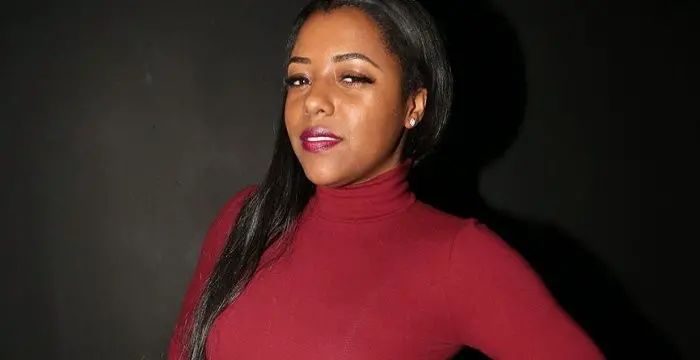 Alexis Smith Walker, popularly known as Sexxy Lexxy, is an African-American singer. Check out this biography to know about her birthday, childhood, family life, achievements, and fun facts about her.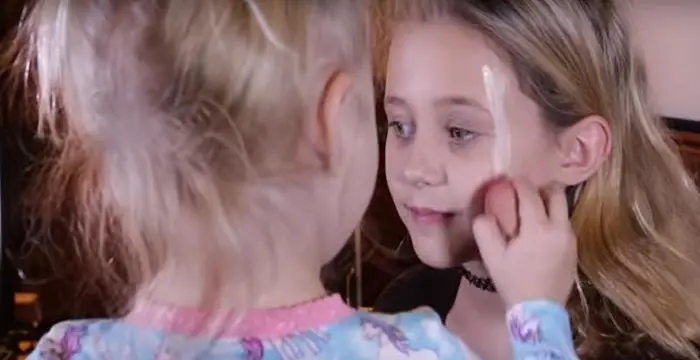 Check out all that you wanted to know about Alabama Barker, the famous reality TV star; her birthday, her family and personal life, fun trivia facts and more.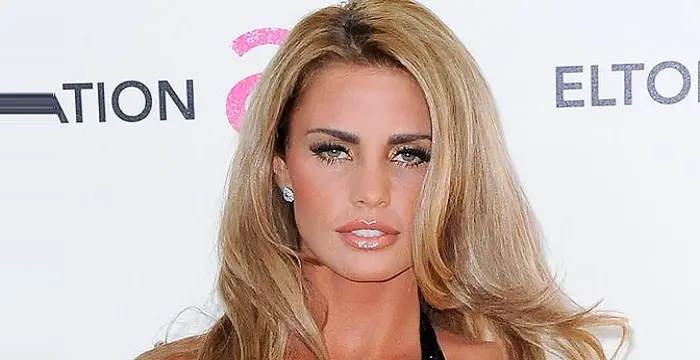 Katie Price is an English model and television personality. This biography explores her childhood, early life, career, major works, awards, personal life, legacy and trivia.
Carson Kressley's awards
Year
Name
Award

Primetime Emmy Awards

2004
Outstanding Reality Program
Queer Eye for the Straight Guy (2003)
Carson Kressley biography timelines
// 11th Nov 1969

Carson was born in Allentown, Pennsylvania, on November 11, 1969. He and his sister Diana were raised by their parents, Barbara, and Willard Kressley. Since Carson's family was in the business of raising ponies, he became familiar with horses at a very young age. He began competing at various equestrian events from a young age.

// 1994 To 2002

Carson Kressley began his career as an independent stylist. In 1994, he joined 'Ralph Lauren Corporation,' where he worked in several departments, including corporate advertising and menswear. He continued working for Ralph Lauren till 2002.

// 2003

In 2003, he made his television debut when he started working as a fashion expert for the show 'Queer Eye,' which was aired on 'Bravo Cable Television Network.' Carson continues to appear as a fashion critic and commentator on various TV shows. Some of the famous TV shows in which he often appears include 'Good Morning America' and 'How to Look Good Naked' (US version).

// 2004 To 2005

Carson Kressley has written several books after being inspired by his life experiences. In 2004, his book, 'Off The Cuff,' was published. In 2005, he authored 'You're Different and That's Super,' a children's story which derives inspiration from Hans Christian Andersen's classic, 'The Ugly Duckling.' 'You're Different and That's Super' has been illustrated by the famous cartoonist Jared Lee. Carson Kressley is also the co-author of 'Queer Eye for the Straight Guy.'

// 2004 To 2005

In 2004, Carson's TV show 'Queer Eye' won the prestigious 'Emmy Award' under the category 'Outstanding Reality Program.' In 2005, the TV show was once again nominated under the same category.

// 2005 To 2006

He has also reviewed various red carpet fashions at events, such as 'Golden Globes,' 'The Academy Awards,' etc. In 2005, he was one of the judges for the 'Miss Universe pageant,' which was aired live from Bangkok. In 2006, he worked as a commentator for two major beauty pageants, 'Miss Universe' and 'Miss USA.'

// Apr 2006

In April 2006, he became ordained as per the laws of the 'Universal Life Church,' which enabled him to perform a wedding ceremony in the show 'Queer Eye.' He owns American Saddlebred horses and is a respected horse show exhibitor. Carson serves as the ambassador for the 'Melbourne Cup,' which is Australia's most prestigious Thoroughbred horse race. 'The Melbourne Cup' is held once in every year.

// Nov 2006

In November 2006, he started his own fashion line for men and women and named it 'Perfect.' According to him, his experience of working with Ralph Lauren served as an inspiration to start his own fashion line.

// Nov 2006

In November 2006, he won the second place when he competed in the celebrity edition of America's famous television game show 'Jeopardy.' He competed against celebrities like Regis Philbin and Nancy Grace.

// 11th Dec 2006 To Dec 2012

He made his film debut with the movie 'The Perfect Man,' in which he played the role of a bartender named Lance. His next film was 'The Year Without a Santa Claus,' which was aired in 'NBC' on December 11, 2006. His third movie '16 to Life,' in which he played a cameo, was an independent comedy. His fourth film 'It's Christmas, Carol' was premiered in December 2012.

// 12th Dec 2007

In May 2007, he appeared as a judge in the reality TV series 'Crowned: The Mother of All Pageants.' In the show, mother-daughter duos compete in a beauty contest. The show was first aired in 'The CW Television Network' on December 12, 2007.

// Jan 2008

In January 2008, he was seen as the host of a makeover show called 'How to Look Good Naked.' The show's first episode drew record viewership and was 'Lifetime' network's highest-rated program. Later in the year, he appeared as the MC in Cyndi Lauper's 'True Colors Tour 2008.' Thereafter, he was seen along with Beth Stern and Vanessa Minnillo as co-host for the series 'True Beauty,' which was aired on 'ABC.'

// Sep 2011

In 2011, he started a show called 'Carson Nation' on 'The Oprah Winfrey Network.' In September 2011, he participated in 'Dancing with the Stars,' in which he was paired with a professional dancer named Anna Trebunskaya, but he was eliminated in the fifth week of the competition.

// Apr 2012

In April 2012, he released a new collection of clothes named 'Love, Carson.' The collection was exclusively for women as it aimed at creating transformative dresses for women at an affordable price.

// 2015

In 2015, Carson and Ross Mathews were announced as the regular judges of the seventh season of the famous TV reality show 'RuPaul's Drag Race.'

// Aug 2016

In 2016, 'Eurovision Song Contest' was broadcast live for the first time in America and Carson bagged the opportunity to work as a commentator on the show. In August 2016, he and his family members appeared in the show 'Celebrity Family Feud.'

// 2017

In 2017, he appeared as a contestant in TV shows, such as 'The New Celebrity Apprentice,' 'Worst Cooks in America,' 'The Chase' and 'I'm a Celebrity...Get Me Out of Here (Australian version).'
// Famous Actors
Carson Kressley's FAQ
What is Carson Kressley birthday?

Carson Kressley was born at 1969-11-11

Where is Carson Kressley's birth place?

Carson Kressley was born in Allentown, Pennsylvania

What is Carson Kressley nationalities?

Carson Kressley's nationalities is American

What was Carson Kressley universities?

Carson Kressley studied at Gettysburg College

How tall is Carson Kressley?

Carson Kressley's height is 177.8

What is Carson Kressley's sun sign?

Carson Kressley is Scorpio

How famous is Carson Kressley?

Carson Kressley is famouse as Designer, Television Show Host, Actor