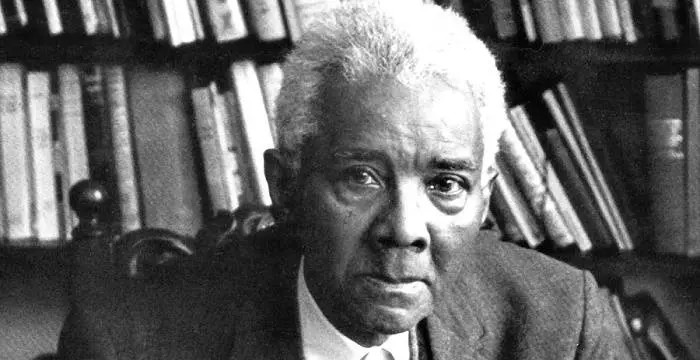 C. L. R. James - Socialist, Life Achievements and Childhood
C. L. R. James's Personal Details
C
| Information | Detail |
| --- | --- |
| Birthday | January 4, 1901 |
| Died on | May 19, 1989 |
| Nationality | Trinidadian, British |
| Famous | Historians, Journalists, Writers, Socialist, Theorist |
| Spouses | Constance Webb, Juanita Young, Selma Weinstein |
| Known as | Cyril Lionel Robert James |
| Childrens | Nobbie |
| Universities | |
| Birth Place | Trinidad |
| Born Country | Trinidad And Tobago |
| Gender | Male |
| Father | Robert Alexander |
| Mother | Elizabeth James |
| Sun Sign | Capricorn |
| Born in | Trinidad |
| Famous as | Journalist, Writer, Historian, Theorist, Socialist |
| Died at Age | 88 |
// Famous Theorist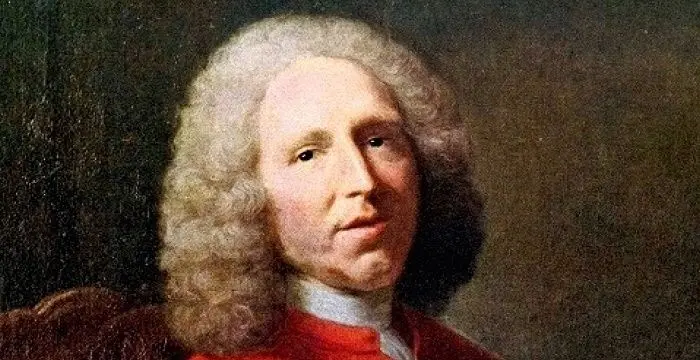 Jean-Philippe was one of the most influential French composers of his time. Read on to know more about his childhood, life and timeline.
C. L. R. James's photo
Who is C. L. R. James?
C. L. R. James was a renowned Afro-Trinidadian historian, journalist, socialist theorist and essayist, who was also a popular cricket writer. James strived hard to put across the voices of the African native races. James was attached with socio-political causes like putting across the voices of lesser African races to the world. James wrote several times under his pen name J.R. Johnson. Sections of his writings throughout his life were dedicated to Caribbean and Afro-nationalism. James was widely known for his varied range of activities that included sports, occasional playwriting and acting. James had his own autodidactic facility. He was often termed as an "anti-Stalinist dialectician" as his views were more open and revolutionary. James was awarded an Honorary Doctorate from South Bank Polytechnic in London for his immense contribution to socio-political awareness building work on races and sport. James was a very popular cricket writer whose great work 'Beyond a Boundary' made way for a new era of writing on cricket. The book is arguably the best written by James and also the best book ever written on sport.
// Famous Socialist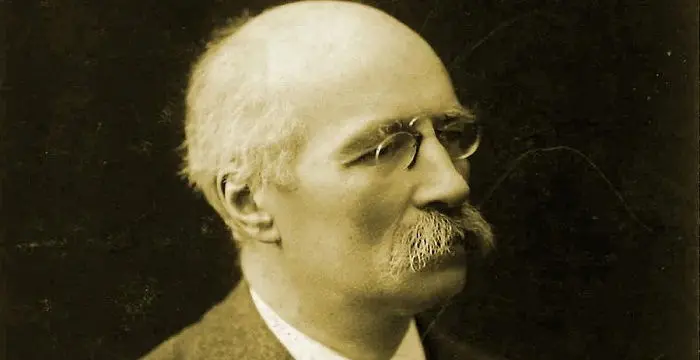 Henri La Fontaine was a senator and Nobel Prize Winner in 1913. Read this brief biography and timeline to know more on his life & childhood.
Biography detail
C. L. R. James Childhood
C. L. R. James was born on 4 January 1901 in the British colony (of the time) of Trinidad and Tobago in the Caribbean island located in the north-eastern coast of Venezuela. James went to attend the Queen's Royal College which was a high school in Port of Spain.
Career
James started out his career by taking up the job of a school teacher. Eric Eustace Williams, who became the first Prime Minister of Trinidad and Tobago, was one of his students there. James later turned into a writer to become a cricket journalist. He formulated a group along with Ralph de Boissière, Albert Gomes and Alfred Mendes to bring out the anti-colonialist Beacon Group which comprised of writers who were attached with The Beacon magazine. James went to Nelson in Lancashire, England in 1932 to work as a biographer for his friend, Learie Constantine who was a West Indian cricketer. James desired to take up this opportunity to bolster his future literary career. He found another fine platform while working for the Manchester Guardian and helping his friend Constantine write his autobiography.
Years in London
James thought of moving his base to London from his small town home in Lancashire, and he left his home and arrived in London in 1933. James was a guiding light in the West Indies independence campaign. James was in Trinidad when he started actively participating and campaigning for the West Indies' independence. James wrote and published his "Life of Captain Cipriani" and the pamphlet "The Case for West-Indian Self Government" during the campaigns. These were possibly his very first published writings. With these movements James started becoming as a great leader of mass movement and a champion of the Pan-Africanist agitation and cause. In 1935 when the group, 'International African Friends of Abyssinia' was formed, James became the Chair of the group which was formed as a proper response to the fascist invasion of present day Ethiopia.
International African Service Bureau was a group headed by James' childhood friend George Padmore and soon James became a prominent member and an active leader of the group. While in Britain James became famous as a Marxist theorist. Soon he joined the Labour Party but with the ongoing Great Depression James became a firm Trotskyist. By 1934 James was a notable member of the Independent Labour Party but at the same time he became an active member of a Trotskyist group.
In 1936 James headed and channelled his Trotskyist Marxist Group to leave the Independent Labour Party and form an open party. In 1938 James' newly formed group started going in for mergers with other groups in order to form the Revolutionary Socialist League (RSL). RSL had great many factions within the group. James was invited for a visit to the USA by the Socialist Workers' Party leadership. During his visit James was asked by John Archer to remove rivalry within RSL.
Writing Career
James had a busy political life during this time when he wrote a play named "Toussaint L'Ouverture" which was staged in the West End in 1936 starring two eminent figures, Paul Robeson and Robert Adams. In 1936 James published yet another book, a novel, "Minty Alley" whose manuscript was brought by James from Trinidad and published in London. "Minty Alley" created ripples in the literary world as it was the first time that a black Caribbean author had published a novel in the UK.
The following years marked the growing excellence of James' literary finesse and popularity. In 1937 James wrote his outstanding (best known works) non-fiction "World Revolution" which talked about the historic rise and fall of the Communist International. This book was critically praised by Leon Trotsky. In 1938 James wrote yet another brilliant book, "The Black Jacobins: Toussaint L'Ouverture and the San Domingo Revolution" which was a fine historic account on the Haitian Revolution, which later became the founding base guiding book that sowed the seeds in the study of the African Diaspora.
Career in the USA
In the late 1938 James shifted his base to USA after his American tour was sponsored by the Socialist Workers' Party (SWP). He stayed in the USA for two decades.  It was by 1940 that James started to have grave doubts and unsure thoughts about Trotsky's line of thought and his analysis of the Soviet Union as a degenerated workers state could not be smoothly accepted by James which led to James leaving SWP along with Max Shachtman who later formed Workers' Party (WP). James formed his Johnson-Forest Tendency (which was a party spreading radical leftist thought in the USA) with Raya Dunayevskaya and Grace Lee. Both WP and JFT (Johnson-Forest Tendency) had shed their beliefs and attachments to Trotsky's theory of Russia and formatted themselves into well developed groups. At the onset of the World War II both the groups were free of Trotsky's views and started believing in state capitalism. JFT had busied them in helping the autonomous movements of oppressed minorities. JFT started seeing more proletarian in SWP than WP and so JFT started believing in mass struggles. In 1947 JFT joined hands with SWP.
James continued in calling himself a Leninist although he had rejected Lenin's conception of the vanguard role of the revolutionary party. James urged and called upon socialist groups and individuals to form a force to support the emerging Black Nationalist movements. By 1949 James had openly rejected Lenin's vanguard party which resulted in J-F tendency having to leave Trotskyist movement and renaming itself as the Correspondence Publishing Committee.
In 1955 Committee had internal rifts which led to half of its members disbanding the Committee under the leadership of Raya Dunayevskaya and forming a new tendency of Marxist-humanism which was formed into the organization News and Letters Committees. The Committee suffered a major blow yet again in 1962 with Grace Lee Boggs and James Boggs, two key activists leaving the group to form their own group having a Third Worldist approach. Some other Johnsonite (Committee) members were left who were led by Martin Glaberman to form "Facing Reality" which was advised by James. In 1970 "Facing Reality" was dissolved.
Final Years
James was a great political writer who had brought about a new school of thought within Marxism. James greatly influenced in building the founding base for Autonomist Marxism. It was in 1953 when James was forced to leave America as his visa had expired and he had allegedly stayed in the USA for more than a decade and this led to James being threatened of deportation. James wanted to continue living in the USA and his attempts made him write a study of Herman Melville" Mariners, Renegades and Castaways: The Story of Herman Melville and the World We Live In". The copies of the book were privately published and sent to every member of the Senate. James had worked on the book during his detainment on Ellis Island. In 1958 James returned to his homeland, Trinidad. On his return to Trinidad James started editing The Nation newspaper for the pro-independence People's National Movement (PNM) party and also busied himself in the Pan-African movement yet again. James stated that Ghana revolution was inspiring for all revolutionaries around the world and that it blatantly showed how to perform decolonisation.     
James guided the West Indies Federation which led him to fall apart with PNM. In 1968 James got another invitation to the USA, where he taught at the University of the District of Columbia. Finally, James spent his last years in Brixton, London. In the 1980's James received his Honorary Doctorate from South Bank Polytechnic (later to become University of the South Bank, in London) award for his immense socio-political work which included anti-racist movements and uplifting of sports.
Cricket Writings
James was known as a renowned cricket writer, more so for his autobiographical book, "Beyond a Boundary" written in 1963 which is an internationally acclaimed book on cricket that is regarded as the best book ever written on any sport. In 1960 during his role as the editor for 'The Nation' James successfully campaigned for Frank Worrell to get selected as the first black captain of the West Indies cricket team. James' writings on cricket clearly uphold the understanding of class and race issues. James described cricket as a historical and social game.
Death
James died on 19 May 1989 in London.
// Famous Writers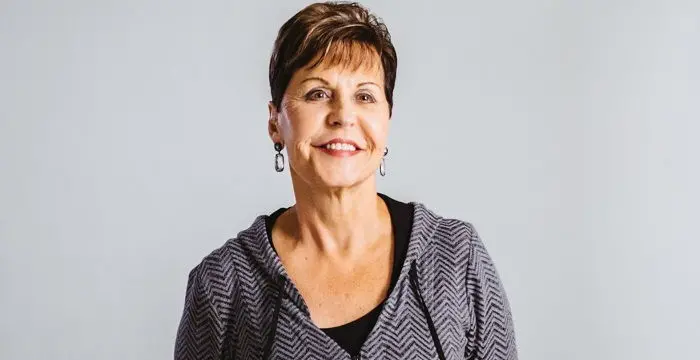 Joyce Meyer is a Christian author and speaker. This biography provides detailed information about her childhood, life, achievements, works & timeline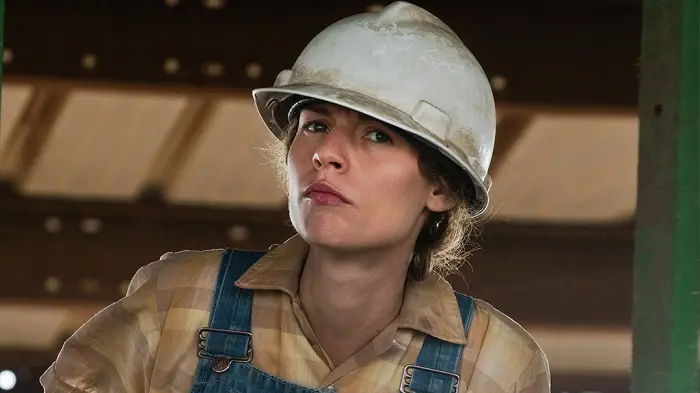 Temple Grandin is a well-known American writer, autistic activist and animal expert. This biography profiles her childhood, life, achievements, career and timeline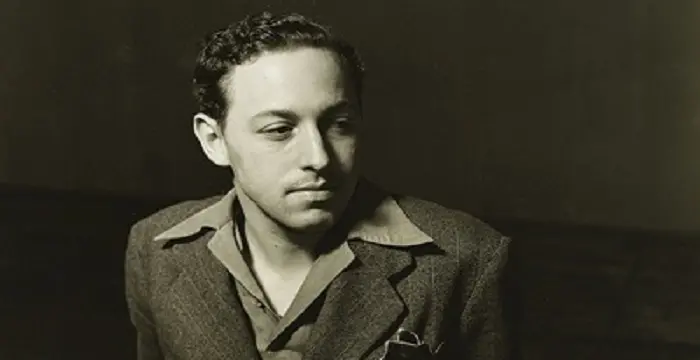 Tennessee Williams was one of the greatest playwrights of the 20th century. This biography of Tennessee Williams provides detailed information about his childhood, life, achievements, works and timeline.
// Famous Historians
C. L. R. James's FAQ
What is C. L. R. James birthday?

C. L. R. James was born at 1901-01-04

When was C. L. R. James died?

C. L. R. James was died at 1989-05-19

Where was C. L. R. James died?

C. L. R. James was died in London

Which age was C. L. R. James died?

C. L. R. James was died at age 88

Where is C. L. R. James's birth place?

C. L. R. James was born in Trinidad

What is C. L. R. James nationalities?

C. L. R. James's nationalities is Trinidadian, British

Who is C. L. R. James spouses?

C. L. R. James's spouses is Constance Webb, Juanita Young, Selma Weinstein

Who is C. L. R. James childrens?

C. L. R. James's childrens is Nobbie

What was C. L. R. James universities?

C. L. R. James studied at Queen's Royal College

Who is C. L. R. James's father?

C. L. R. James's father is Robert Alexander

Who is C. L. R. James's mother?

C. L. R. James's mother is Elizabeth James

What is C. L. R. James's sun sign?

C. L. R. James is Capricorn

How famous is C. L. R. James?

C. L. R. James is famouse as Journalist, Writer, Historian, Theorist, Socialist