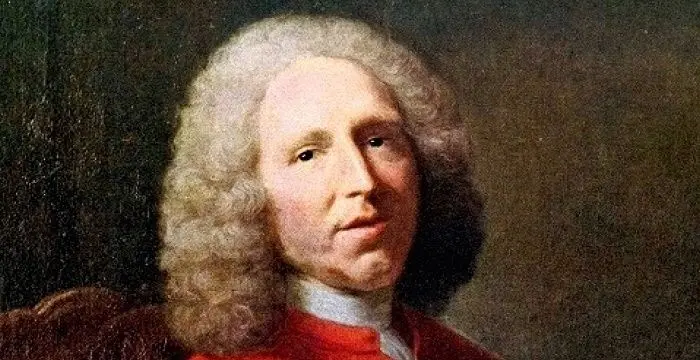 Jean-Philippe Rameau - Music Composer, Family and Facts
Jean-Philippe Rameau's Personal Details
Jean-Philippe was one of the most influential French composers of his time
| Information | Detail |
| --- | --- |
| Birthday | September 25, 1683 |
| Died on | September 12, 1764 |
| Nationality | French |
| Famous | Musicians, Music Composer, Theorist |
| Spouses | Marie-Louise Mangot |
| Childrens | Marie-Louise |
| Discoveries / Inventions | |
| Birth Place | Dijon |
| Gender | Male |
| Father | Jean |
| Mother | Claudine Demartinécourt |
| Sun Sign | Libra |
| Born in | Dijon |
| Famous as | Music composer and theorist |
| Died at Age | 80 |
// Famous Music Composer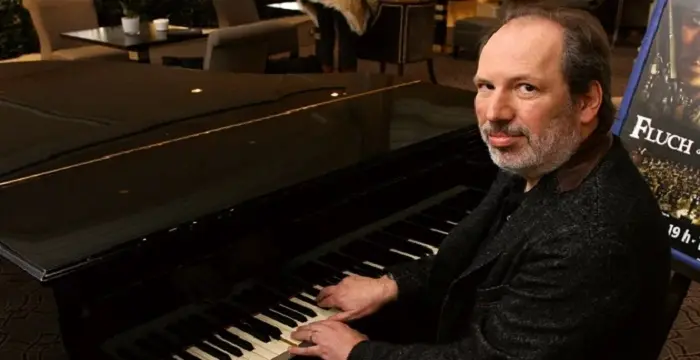 Hans Zimmer is a German film composer and record producer. This biography profiles his childhood, family, personal life, music career, achievements, and some interesting facts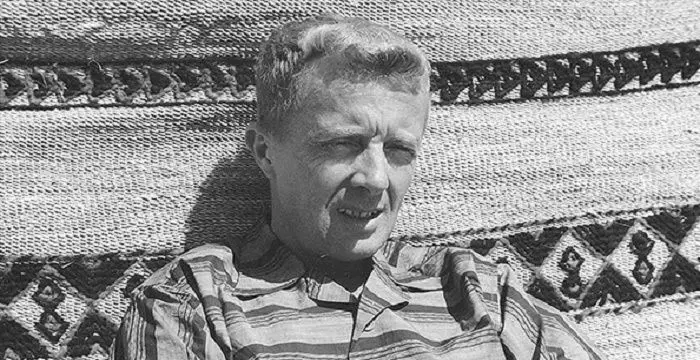 Paul Bowles was an American writer, music composer, poet, translator and novelist. Check out this biography to know about his childhood, life, achievements, works & timeline.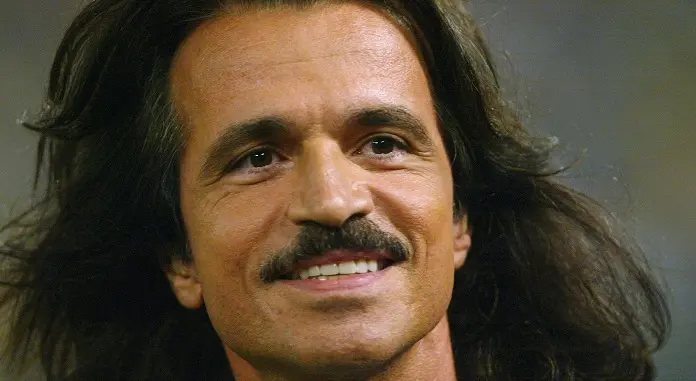 A music composer, pianist and keyboardist, Yanni is famously known for his performances at unusual venues like the Taj Mahal and Acropolis Theatre. To know more about his childhood, profile, timeline and career read on.
Jean-Philippe Rameau's photo
Who is Jean-Philippe Rameau?
Jean-Philippe Rameau was a leading French composer of his time but not much has been documented about his personal life. He made tremendous contribution to the field of musical theory and particularly, Baroque compositions. He was the senior to some of the other well-known composers such as Domenico Scarlatti, Handel and Bach. Rameau spent the initial part of his life as a professional organist in Clermont Cathedral. In the early 1720's, he moved to Paris where he composed and published more of his famous harpsichord pieces that went on to become legendary. Some of his noted pieces, such as "Treatise on Harmony", were written before he was banished to Paris. From then on, he devoted himself mostly to opera works and theorist pieces under the patronage of a wealthy musical amateur. Most of his works were classical based, with dramatic overtones. He then went on to write chamber and keyboard music, along with 65 other harpsichord pieces by the time he reached his pinnacle.
// Famous Theorist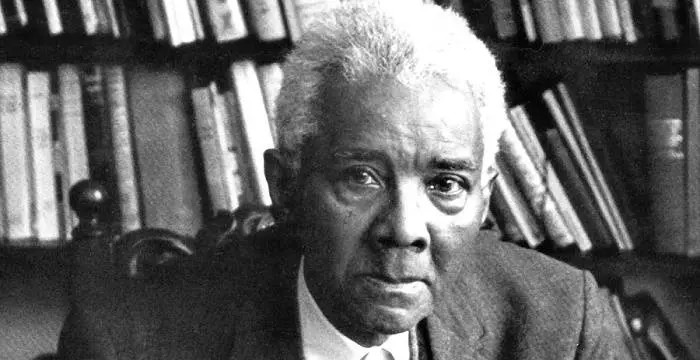 C. L. R. James was an Afro-Trinidadian journalist, writer and a historian. Read this biography to know more about his life.
Biography detail
Childhood And Early Life
Not much is known about Rameau's early life and the historical data remains very obscure. He was born on September 25th 1683 to an organist father. Jean-Philippe was the seventh of the eleven children the couple had. He was taught music very early on by his father who was an organist in their hometown and Rameau's only formal musical teacher. 
Rameau's parents were not very particular on him becoming a musician and he himself initially aspired to study Law but then realized that his true calling lay with music. As Rameau turned eighteen, his parents eventually gave in and hos father let him travel to Milan for his musical aspirations
Personal Life
When Rameau returned from Milan, he worked his way as a violinist in travelling corporations and then as an organist, in several cathedrals. He was given many provincial positions during the time and moved around the country on a regular basis. The first time he moved to Paris in 1706, he composed and published his music, premiering as a full-fledged musical artist; this piece came to be known as "Premier livre de pieces de clavecin". After a span of three years, he returned to Dijon to affirm his father's place at the Notre Dame cathedral. After a brief tenure as an organist with the cathedral, Rameau moved back to Paris which became his permanent base.
In the year 1726, Rameau married a 19-year-old Marie-Louise Mangot, who was a budding singer and instrumentalist with a musical background. The wedding was a silent affair, which led to a long, peaceful marriage and the couple had four children together.
Early Musical Career
As Rameau specifically wanted to compose operas, he worked towards becoming proficient at his goal. Many critics tried to hush his efforts and condemned him for putting efforts in an area which he supposedly was not capable of. Many opera houses also believed that Jean-Philippe Rameau was an amateur and lacked the specific discipline, talent and background to compose opera pieces. However, he set out to achieve his goal and, in due course, wrote the ancillary music to the Opera Comique 'L'Endriague', conducted by Alexis Piron, in the year 1723 at one of Paris's local fair theaters.
This won him a great deal of accolades, reputation and admiration, after which, four more collaborations with Piron followed. Rameau continued to write motets, theoretical and opera works and began on a solidifying journey with Piron who introduced him to his future patron, Alexandre-Jean-Joseph.
Later Years
Towards the beginning of the 1730's, Jean-Philippe Rameau was employed by La Poupliniere, who, at the time, was known as the richest man in the country with a wealthy estate. His unquenchable love for music and the arts and history suggests that he was also instrumental in launching some talented musicians into the musical foray. This turned out to be a turning point in Rameau's career as he was introduced to a whole new world of music and with instruments he had never seen or used before. In the year 1733, he staged and performed his first opera at La Poupliniere's enormous estate and then went on to performing the same production at the Paris Opera. This first dramatic work was known as "Hippolyte et Aricie" and went on to receive a tepid response from the listeners as they found it extremely heavy and complex. There were many debates on whether Rameau's musical shades would soon overshadow Lully's opera music, and the divide was equal with half of the listeners condemning Rameau's attempt at Opera, and the other half supporting his bold performance. Rameau continued to write and compose his second opera, "Les Indes Galantes" and wrote some more to emerge as a successful Opera composer. Despite his successes with Opera music, he never gave up on his theoretical writings. Some of it was even published around the same time of his opera and included his most symbolic works known as "Generation Harmonique". His career slowly started galloping its way to success, and he was later known for his outstanding contribution to Opera. 
In 1745, Rameau received the honorary title as royal musician and his list of Opera pieces grew to such an amount, that the Opera houses themselves had to plead him to reduce his productions to give other composers a fair chance. After this, from the years 1750 to 1757, only one of his operas was staged; 'Les Paladins'. His ill health also gave way which affected his overall productivity that lessened his productions as the years went by. In the year 1752, the noted mathematician Jean D'Alembert made Rameau's works more accessible to the public and gained him a wider audience by simplifying and translating his works to different languages. Despite all this, Rameau still had a prolonged tiff with Alembert, and lost a great deal of support at the time of the "War of the Buffoons".
// Famous Musicians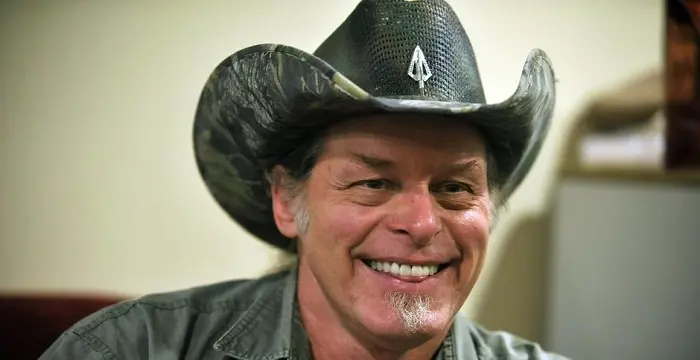 Ted Nugent is a hard rock musician known for his hits 'Stranglehold' and 'Cat Scratch Fever'. This biography of Ted Nugent provides detailed information about his childhood, life, achievements, works & timeline.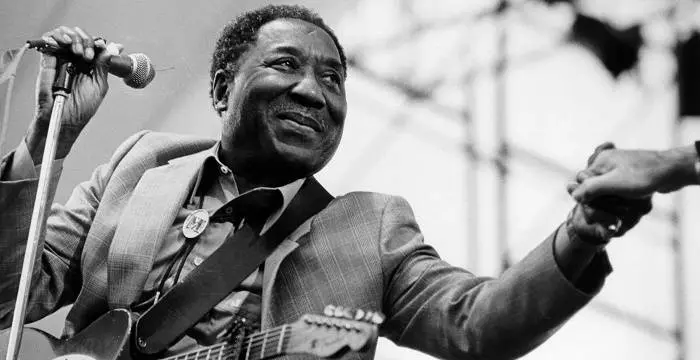 Muddy Waters was a blues musician referred to as the 'father of modern Chicago blues.' Check out this biography to know about his childhood, family life, achievements and fun facts about him.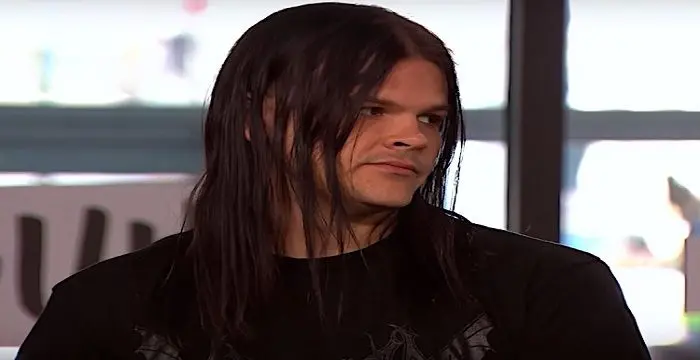 Travis Bacon is an American musician and actor, better known as the son of veteran actors Kevin Bacon and Kyra Sedgwick. Find more about his family, birthday, etc.
// Famous French peoples
Jean-Philippe Rameau's FAQ
What is Jean-Philippe Rameau birthday?

Jean-Philippe Rameau was born at 1683-09-25

When was Jean-Philippe Rameau died?

Jean-Philippe Rameau was died at 1764-09-12

Where was Jean-Philippe Rameau died?

Jean-Philippe Rameau was died in Paris

Which age was Jean-Philippe Rameau died?

Jean-Philippe Rameau was died at age 80

Where is Jean-Philippe Rameau's birth place?

Jean-Philippe Rameau was born in Dijon

What is Jean-Philippe Rameau nationalities?

Jean-Philippe Rameau's nationalities is French

Who is Jean-Philippe Rameau spouses?

Jean-Philippe Rameau's spouses is Marie-Louise Mangot

Who is Jean-Philippe Rameau childrens?

Jean-Philippe Rameau's childrens is Marie-Louise

What is Jean-Philippe Rameau's inventions/discoveries?

Fundamental Bass was invented (or discovered) by Jean-Philippe Rameau

Who is Jean-Philippe Rameau's father?

Jean-Philippe Rameau's father is Jean

Who is Jean-Philippe Rameau's mother?

Jean-Philippe Rameau's mother is Claudine Demartinécourt

What is Jean-Philippe Rameau's sun sign?

Jean-Philippe Rameau is Libra

How famous is Jean-Philippe Rameau?

Jean-Philippe Rameau is famouse as Music composer and theorist