Thomas Moore - Songwriters, Birthday and Family
Thomas Moore's Personal Details
Thomas Moore was a famous Irish poet and songwriter known for his Irish melodies
| Information | Detail |
| --- | --- |
| Birthday | May 28, 1779 |
| Died on | February 25, 1852 |
| Nationality | Irish |
| Famous | Trinity College, Dublin, Singers, Writers, Poets, Entertainers, Songwriters |
| Universities | |
| Notable Alumnis | |
| Birth Place | Dublin, Ireland |
| Gender | Male |
| Sun Sign | Gemini |
| Born in | Dublin, Ireland |
| Famous as | Poet, Singer, Songwriter, & Entertainer |
| Died at Age | 72 |
// Famous Entertainers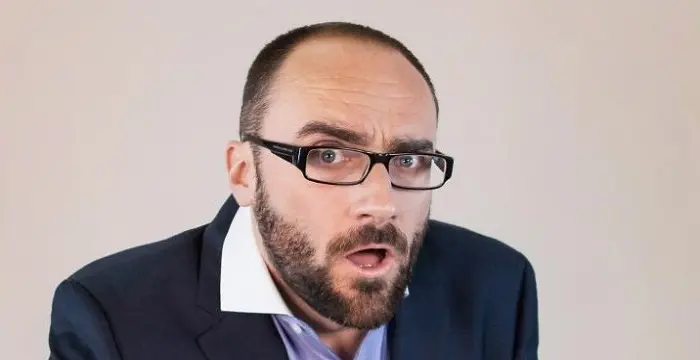 Check out all that you wanted to know about Michael Stevens, the famous YouTuber & educator; his birthday, his family and personal life, his girlfriends, fun trivia facts and more.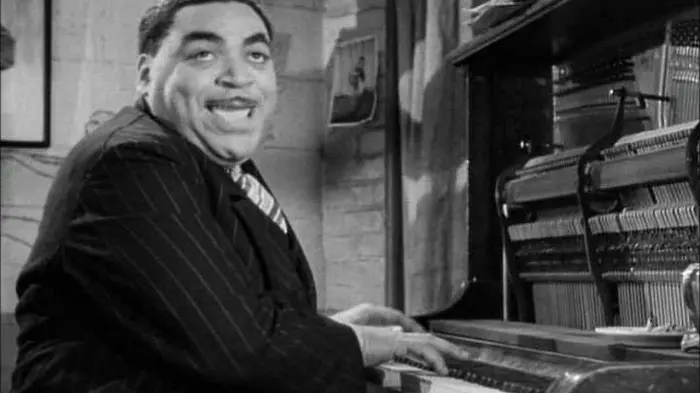 Fats Waller was a renowned pianist, Jazz singer and organist. Read the biography to know more about his childhood, life, and timeline.
Thomas Moore's photo
Who is Thomas Moore?
What Robert Burns is to Scotland is Thomas Moore to Ireland. Popularly referred to as Anacreon Moore, Moore is considered as the National Bard of Ireland. A famous Irish poet, singer, songwriter, and entertainer, he is best remembered for his memorable lyrics of "The Minstrel Boy" and "The Last Rose of Summer". He also wrote famous books like, "Memoirs of the Life of Richard Brinsley Sheridan", "The Fudge Family in Paris" and "The Fudge Family in England". Many of Moore's poems have been composed into music by notable composers like, Gaspare Spontini, Robert Schumann, Hector Berlioz, Charles Ives, William Bolcom and Henri Duparc.
// Famous Songwriters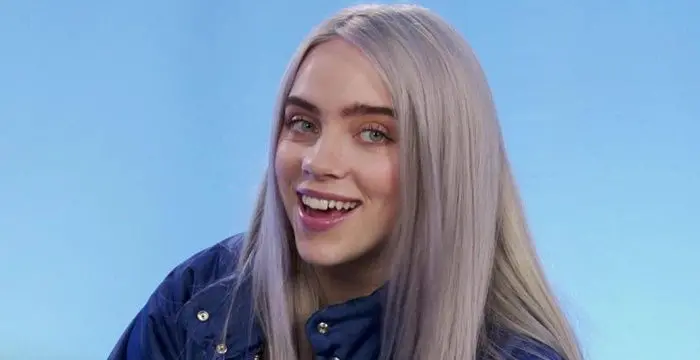 Billie Eilish Pirate Baird O'Connell is an American singer and songwriter. Check out this biography to know about her childhood, family, personal life, birthday, etc.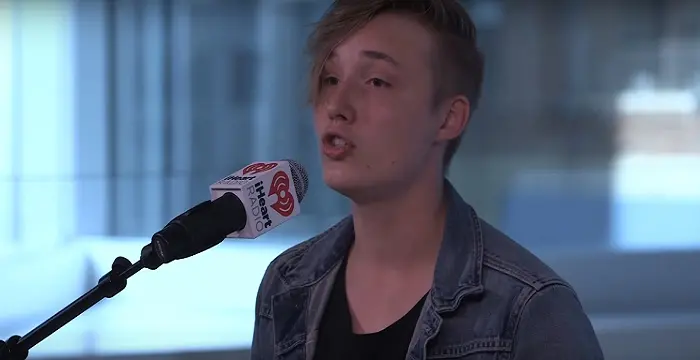 Isac Elliot is a Finnish pop singer-songwriter and dancer. Let's have a look at his family & personal life including age, date of birth, girlfriends, net worth, and fun facts.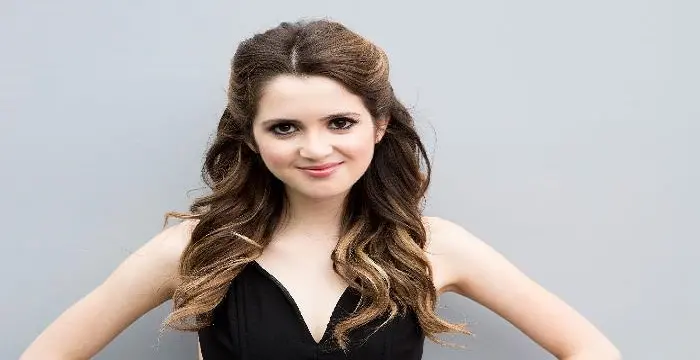 Laura Marano is an American actress and singer-songwriter. Let's have a look at her personal & family life including age, net worth, boyfriends, and fun facts.
Biography detail
Thomas Moore Childhood & Early Life
Thomas Moore was born on May 28, 1779 at 12 Aungier-street in Dublin, Ireland. His father was from Irish speaking Gaeltacht in Kerry, whereas his mother was from Wexford. Moore had two siblings, Kate and Ellen. From very young age, Moore showed interest in music and performing arts. He had ambitions of becoming an actor and appeared in various plays with his friends such as "The Poor Soldier" by John O'Keeffe. Among the several Dublin schools, Moore attended Samuel Whyte's English Grammar School in Grafton Street. He learned the English accent in this school and kept it for his entire life. In 1795, at the age of sixteen, he entered Trinity College, capitalizing on the recent changes which allowed Catholic students to enter college, thus taking a step forward towards fulfilling his mother's dream of him becoming a lawyer. However, his study at Trinity College was badly affected by turmoil of French Revolution. Eventually in 1798, a rebellion broke out which was followed by a French Invasion, both of which were defeated. He, then, pursued his law at the Middle Temple in London.
Moore, however, acquired much fame as a poet, translator, balladeer and singer than a lawyer. His works like, "The Harp That Once Through Tara's Halls", "Believe Me, if All Those Endearing Young Charms", "The Meeting of the Waters" made him immensely popular. These ballads were published under title, Moore's Irish Melodies in 1846 and 1852. Meanwhile, Moore met a girl, named Lena Angese who was very close to him. She encouraged him on his works and helped him in his future compositions. It was believed that the two were in love but in an unexpected tragedy, she disappeared suddenly and was found dead few days later. Thomas Moore became a popular figure in the social circle of London City. His aristocratic acquaintance included Prince of Wales and Irish aristocrat Lord Moira. Lord Moira was also considered as the patron of Moore. The latter frequently stayed at Moira's house at Donnington Park in Leicestershire. In 1801, his collaboration with Michael Kelly to stage "The Gypsy Prince" proved to be a failure which was when Moore decided not to write any more plays for another decade.
His Stint At North America
In year 1803, Moore was appointed the registrar to the Admiralty in Bermuda. But Moore found his stay at Bermuda, uninspiring and dull. Although the natural beauty of Bermuda was charming, there wasn't much for him to do on the island. Tired of the limited society of Bermuda, he very soon left for Norfolk. For his brief stay at Bermuda, he was sometimes called as the unofficial poet laureate of Bermuda. Following a Grand Tour, Moore traveled from Norfolk to United States and Canada. During his stay in America, he developed a critical view about the country, particularly disliking the Republican Party and the then President Thomas Jefferson. Moore traveled through several American town and cities and enjoyed his stay in cities like Philadelphia where he was already famous. He also traveled the British-controlled Canada and visited places like Niagara Falls.
His Return
In November 1804, Moore sailed back to home boarding a Royal Navy Ship from Nova Scotia. After his return, he published his book, "Epistles, Odes, and Other Poems". In this writing on United States, Moore repeatedly used the theme of institution of slavery. A critical review of his work by Francis Jeffrey made Moore to challenge him for a duel. The two met at Chalk Farm for the duel, but were interrupted by authorities. Later, Moore was severely mocked as Francis Jeffrey was given an empty pistol for the duel. Lord Byron made a humorous comment on this issue which angered Moore. He sent a letter to Byron asking for clarification for the comment. The letter didn't reach Lord Byron as he had already left for a trip to abroad. Till his return the matter had resolved and later when the two men met, they eventually became close friends. During the time period between 1808 and 1810, Moore appeared in number of plays with the Kilkenny Players. He played comic roles in famous plays like, Sheridan's "The Rivals" and O'Keeffe's "The Castle of Andalusia". A shift in the writing style was also seen during this phase. Moore's earlier work was largely generic, but he then dramatically changed his style of writing and focus. In collaboration with John Stevenson, he wrote lyrics to number of Irish tunes which were published later in several volumes. Some of his Irish Melodies like "The Minstrel Boy", "The Last Rose of Summer" and "Oft, in the Stilly Night" became immensely popular.
Later Life
In year 1811, Moore wrote a comic opera, "M.P." in collaboration with Samuel Arnold. Though this work received positive reviews, Moore no more enjoyed writing plays, and thus, decided not to write any more plays. In 1818, Moore wrote, "The Fudge Family in Paris" which was a story of a family traveling to Paris to experience sights of the city. Following his expensive tastes, Moore was under the debt of £6,000 and even lost the Admiralty ruling against this in 1819. He refused to accept financial help from friends and was forced to leave Britain. Along with Lord John Russell, Moore took a Grand Tour to European continent and traveled through France, Switzerland and Italy. He lived in Paris till 1822. Meanwhile, his debt was paid off by his latest patron Lord Lansdowne and the advance received by his publishers, Longmans. In his brief stay at Venice, Moore met Lord Byron who gave Moore his memoirs with instructions to publish them after his death. Moore was later heavily criticized for destroying the memoirs. It was believed that he was persuaded by Byron's family to destroy the memoirs because of their excessive honest content. On his return to Britain, Moore started writing novels. In 1825, he finally published, "Memoirs of the Life of Richard Brinsley Sheridan", which became highly popular and established his reputation in the literary world. Moore finally settled in Sloperton Cottage at Bromham, Wiltshire, England. At the time of Reform Act, he stood up for parliament but didn't receive any outcome. In 1830, Moore sang in front of future Queen Victoria in a duet with her mother, followed by composing a song, "Sovereign Woman" in her honor.
Personal Life
In 1811, Moore married an actress, Elizabeth "Bessy" Dyke whom he had met while his association with Kilkenny Players. She was the daughter of an East India Company official. The couple had five children, Anne, Anastasia Mary, Olivia, John Russell and Thomas Lansdowne.
// Famous Trinity College, Dublin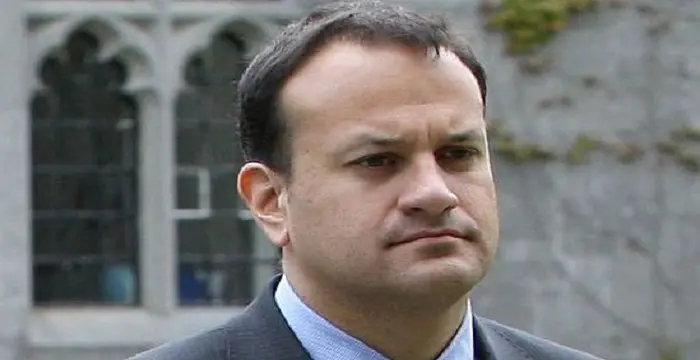 Cam Leo Varadkar is the current Taoiseach—the Prime Minister—of the Republic of Ireland. Check out this biography to know about his childhood, family life, achievements and other facts about his life.
Katie McGrath is an Irish actress best recognized for her role in the series 'Merlin.' Check out this biography to know about her childhood, family life, achievements and fun facts about her.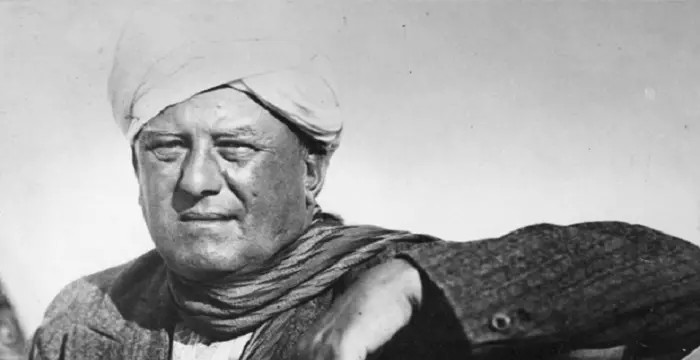 Aleister Crowley was an occultist and ceremonial magician who founded the ethical philosophy of Thelema. This biography of Aleister Crowley provides detailed information about his childhood, life, achievements, works & timeline.
// Famous Poets
Thomas Moore's FAQ
What is Thomas Moore birthday?

Thomas Moore was born at 1779-05-28

When was Thomas Moore died?

Thomas Moore was died at 1852-02-25

Which age was Thomas Moore died?

Thomas Moore was died at age 72

Where is Thomas Moore's birth place?

Thomas Moore was born in Dublin, Ireland

What is Thomas Moore nationalities?

Thomas Moore's nationalities is Irish

What was Thomas Moore universities?

Thomas Moore studied at Trinity College Dublin

What was Thomas Moore notable alumnis?

Thomas Moore's notable alumnis is Trinity College Dublin

What is Thomas Moore's sun sign?

Thomas Moore is Gemini

How famous is Thomas Moore?

Thomas Moore is famouse as Poet, Singer, Songwriter, & Entertainer