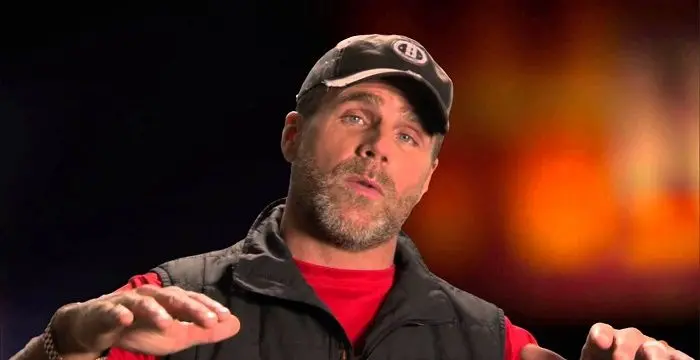 Shawn Michaels - Wrestlers, Life Achievements and Life
Shawn Michaels's Personal Details
Shawn Michaels is a former professional wrestler, actor, and television presenter from America
| Information | Detail |
| --- | --- |
| Birthday | July 22, 1965 |
| Nationality | American |
| Famous | Sportspersons, Wrestlers |
| City/State | Arizona |
| Spouses | Rebecca Curci Hickenbottom (m. 1999), Theresa Lynn Wood (m. 1988–1994) |
| Siblings | Randy Hickenbottom, Scott Hickenbottom, Shari Hickenbottom |
| Known as | Michael Shawn Hickenbottom |
| Childrens | Cameron Kade Hickenbottom, Cheyenne Michelle Hickenbottom |
| Universities | |
| Birth Place | Chandler, Arizona, United States |
| Religion | Nondenominational Christianity, Born again |
| Height | 185 |
| Gender | Male |
| Father | Richard Hickenbottom |
| Mother | Carol Hickenbottom |
| Sun Sign | Cancer |
| Born in | Chandler, Arizona, United States |
| Famous as | Wrestler |
| Socials | |
// Famous Wrestlers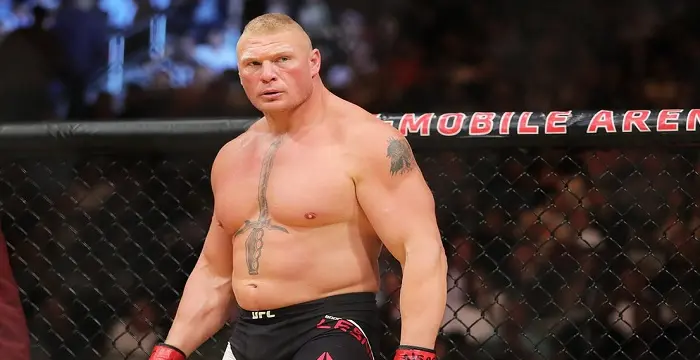 Brock Edward Lesnar is a popular American wrestler, American football player, as well as a martial artist. Check out this biography to know about his childhood, family life, achievements and other facts about his life.
Jey or Joshua Samuel Fatu is an American professional wrestler. Check out this biography to know more about his childhood, family, personal life, career, etc.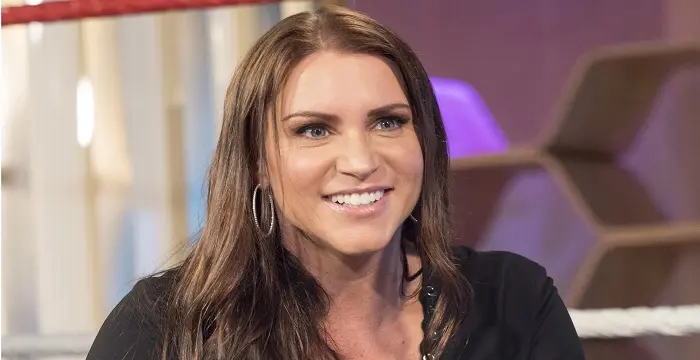 Stephanie McMahon is an American businesswoman and a professional wrestler. Check out this biography to know about her childhood, family life, achievements and fun facts about her life.
Shawn Michaels's photo
Who is Shawn Michaels?
Michael Shawn Hickenbottom is a former professional wrestler, actor, and television presenter from America. He is more popularly known by his ring name Shawn Michaels. Respected for his charisma and in-ring abilities, he is unarguably the greatest all-around wrestler of all time. An athlete since the age of six, he decided to become a professional wrestler when he turned 12. Later, he dropped out of college and joined National Wrestling Alliance, where he began to train under Mexican professional wrestler Jose Lothario. For the next few years, he honed his skills in the independent circuit before World Wrestling Federation came calling. Over the course of his 21-year career as a wrestler with the promotion, he headlined several pay-per-views, closing the flagship program 'WrestleMania' five times,' and participated in some of the most memorable matches in wrestling history. Being a highly popular wrestler, he was assigned multiple nicknames, including 'The Heartbreak Kid', 'The Boy Toy', and 'The Showstopper.' Michaels announced his final retirement in 2010 and a year later, was inducted into the WWE Hall of Fame. Since then, he has served as the ambassador for the promotion from 2012 to 2015, and from 2016 onwards, as a trainer at the WWE performance centre.
// Famous Sportspersons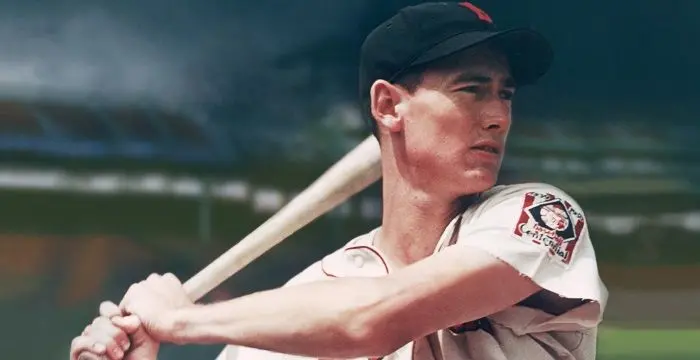 Ted Williams was an American baseball player. Read this biography to learn more about his profile, childhood, life and timeline.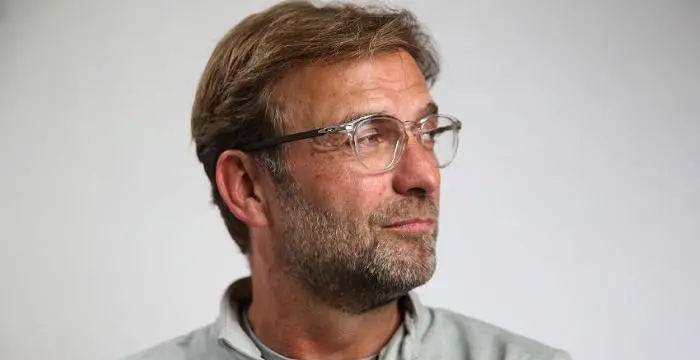 Jürgen Klopp is a German football manager, and a former professional football player. Check out this biography to know more about his childhood, family, personal life, etc.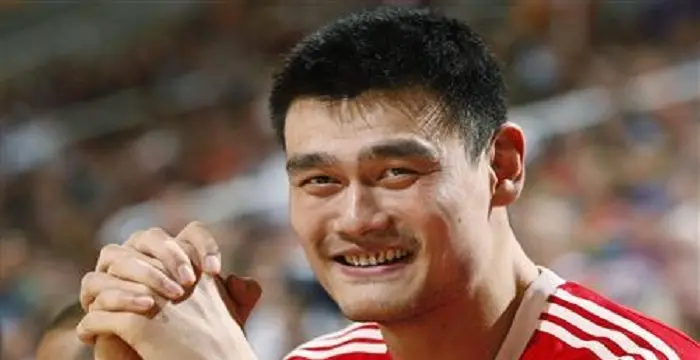 Yao Ming is a retired Chinese basketball player who played for Chinese Basketball Association (CBA). Check out this biography to know about his childhood, family life, achievements and fun facts about him.
Childhood & Early Life
Born on July 22, 1965, in Chandler, Arizona, Michael Shawn Hickenbottom is the youngest child of Richard and Carol Hickenbottom. He has two older brothers, Randy and Scott, and an older sister, Shari.
Richard was an officer with the US Air Force, so Hickenbottom and his siblings grew up moving from one base to another. In the early years of his life, his family stayed in Reading, Berkshire, England before moving to San Antonio, Texas, where he spent his formative years.
As a child, he wasn't particularly fond of his first name, Michael, and preferred to be called just 'Shawn'. His athletic talents began to manifest when he joined his school's football team at six years of age. Starting out as a gifted linebacker at the Randolph High School on Randolph Air Force Base, he eventually captained the team.
At the age of 12, he realized that he wanted to become a professional wrestler. He would often perform wrestling routines at the high school's talent shows.
Following his graduation, he enrolled at the Southwest Texas State University in San Marcos, Texas. However, he came to realize that college life wasn't for him and left it to pursue a career in wrestling entertainment.
Career
With Jose Lothario as his trainer, Hickenbottom adopted "Shawn Michaels" as his ring name and made his debut as a professional wrestler with the National Wrestling Alliance's (NWA) on October 16, 1984. He also worked for the Texas All-Star Wrestling (TASW) (1985–1986) and the American Wrestling Association (AWA) (1986–1987).
In 1987, he was briefly signed to World Wrestling Entertainment (WWE) as a member of The Rockers (with Marty Jannetty) but was fired after two weeks due to what he later described as a "misunderstanding". Because of this, he and Jannetty had to return to AWA.
A year later, WWE rehired them and they appeared at a WWF live event on July 7, 1988. The group soon became extremely popular among women and children. In the 1989 Survivors Series, Michaels headlined his first WWE pay-per-view event in a four-on-four match. The Rockers eventually split on December 2, 1991, with Michaels first superkicking Jannetty and then throwing him through a glass window, effectively turning heel.
The WWE management then put him together with Sensational Sherri, who sang the first version of his new theme, 'Sexy Boy'. In his first pay-per-view singles match at WrestleMania VIII, he was put over in a match against Tito Santana.
In June 1993, he formed a coalition with Diesel, who is also his off-air friend. Michaels was suspended for two months following his testing positive for steroid in September. His match with Razor Ramon at WrestleMania X was awarded a five-star rating by Wrestling Observer Newsletter's Dave Meltzer.
By early 1995, Michaels had emerged as the most popular wrestler signed with WWE. Back then, professional wrestling was a heavily competitive industry, with two companies, WWE and World Championship Wrestling (WCW), rising to heights never seen before.
Michaels had a good relationship with WWE chairman Vince McMahon, who allegedly allowed him and his friends, Diesel, Ramon, and newcomer Hunter Hearst Helmsley (Triple H), known together as The Kliq, to become dominant wrestling figures in the promotion.
In May 1996, Diesel and Ramon were leaving WWE for WCW. On May 19, after a match between Michaels and Diesel, which Michaels won, they were joined in the ring by Ramon and Helmsley for a group-hug. As Diesel and Helmsley were heels at the time and Ramon and Michaels the faces, it was considered a serious violation of "kayfabe". The incident has come to be known as the 'Curtain Call'.
There are only a few instances of in-ring feuds with as much significance as the one between Michaels and Bret 'The Hitman' Hart. It all culminated in the incident infamously known as the 'Montreal Screwjob'.
Hart was supposed to lose the WWF World Heavyweight Championship to Michaels but he did not want to do it at the 1997 Survivor Series, in front of his hometown of Montreal. Regardless, McMahon decided that the title belt would change hands but did not tell Hart. After the match, a surprised and enraged Hart spat on McMahon and left WWE.
Michaels suffered severe back injuries in a casket match against The Undertaker at the 1998 Royal Rumble. These injuries ultimately forced him to retire for the first time on the night after WrestleMania XVI. From November 1998 to June 2000, he served as the WWF Commissioner.
He made a comeback to WWE television in June 2002 after an 18-month hiatus. In the next eight years, he established his legacy in the business by performing with the likes of Kurt Angle, Triple H, Chris Jericho, John Cena, and Edge. The final match of his career was against The Undertaker at WrestleMania XXVI in 2010.
In the ensuing years, besides being a WWE ambassador and a trainer at the WWE performance centre, he hosted an outdoor TV show titled 'Shawn Michaels' MacMillan River Adventures'. He also acted in two films in 2017: 'The Resurrection of Gavin Stone' and 'Pure Country: Pure Heart'
Michaels published his memoir, 'Wrestling for My Life: The Legend, the Reality, and the Faith of a WWE Superstar' on February 10, 2015, through Zondervan, an international Christian media and publishing company. The book was co-authored by David Thomas.
Awards & Achievements
Shawn Michaels won the WWF Championship three times (March 31, 1996; January 19, 1997; and November 9, 1997) and the World Heavyweight Championship one time (November 17, 2002).
He is a twice Royal Rumble winner (1995, 1996).
He has received 15 Slammy Awards in his career, including five Match of the Year Awards (1994, 1996, 1997, 2008, and 2009).
In 2011, he was inducted into the WWE Hall of Fame along with "Hacksaw" Jim Duggan, "Bullet" Bob Armstrong, Sunny, and Abdullah the Butcher. He was also inducted into the Wrestling Observer Newsletter Hall of Fame.
Personal Life
Shawn Michaels married his first wife Theresa Lynn Wood in 1988. They divorced amicably in 1994. He then met Rebecca Curci, a member of WCW's The Nitro Girls in the 1990s through a common friend named Rich Minzer. They married on March 31, 1999, at the Graceland Wedding Chapel in Las Vegas, Nevada. The couple has two children together, a son, Cameron Cade (born January 15, 2000) and a daughter, Cheyenne (August 19, 2004).
In the 1990s he had taken to drugs and alcohol to deal with his anger and depression. His marriage to Curci and the subsequent birth of their son finally convinced him to clean up his act. Raised as a Catholic, he later became a born-again Christian due to his wife's influence. After Michaels retired in 2010, he and his wife sold their San Antonio home and moved to their ranch in Texas.
Trivia
Michaels is ambidextrous.
// Famous Arizona peoples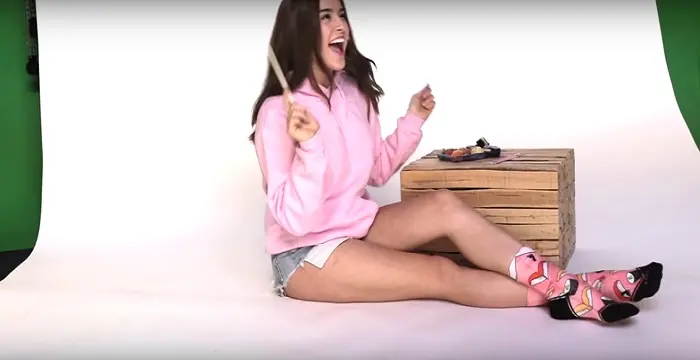 Kalani Hilliker is an American model, dancer and T.V. Personality. Let's have a look at her family & personal life including age, date of birth, net worth, boyfriends, and fun facts.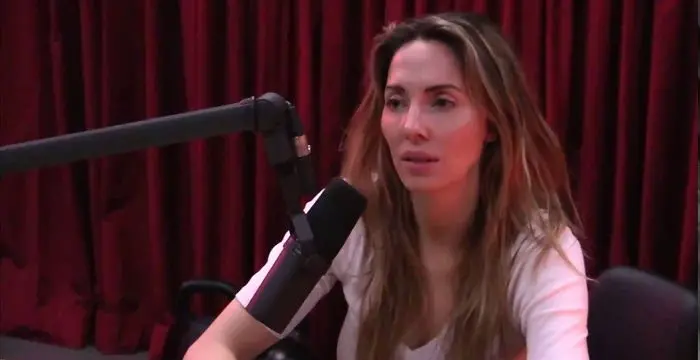 Jessica Rogan is a former American cocktail waitress and now a TV producer. Let's take a look at her family, personal life, age, birthday etc.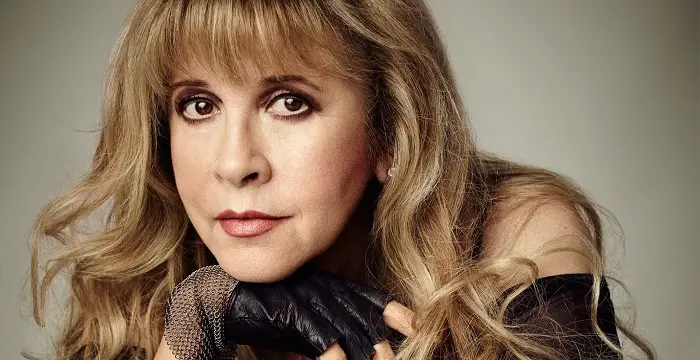 Stevie Nicks is singer-songwriter rated among the 100 Greatest Singers of All Time by Rolling Stone Magazine. This biography of Stevie Nicks provides detailed information about her childhood, life, achievements, works & timeline.
Shawn Michaels biography timelines
// 22nd Jul 1965

Born on July 22, 1965, in Chandler, Arizona, Michael Shawn Hickenbottom is the youngest child of Richard and Carol Hickenbottom. He has two older brothers, Randy and Scott, and an older sister, Shari.

// 1987

In 1987, he was briefly signed to World Wrestling Entertainment (WWE) as a member of The Rockers (with Marty Jannetty) but was fired after two weeks due to what he later described as a "misunderstanding". Because of this, he and Jannetty had to return to AWA.

// Jun 1993

In June 1993, he formed a coalition with Diesel, who is also his off-air friend. Michaels was suspended for two months following his testing positive for steroid in September. His match with Razor Ramon at WrestleMania X was awarded a five-star rating by Wrestling Observer Newsletter's Dave Meltzer.

// 1995

By early 1995, Michaels had emerged as the most popular wrestler signed with WWE. Back then, professional wrestling was a heavily competitive industry, with two companies, WWE and World Championship Wrestling (WCW), rising to heights never seen before.

// 1995 To 1996

He is a twice Royal Rumble winner (1995, 1996).

// May 1996

In May 1996, Diesel and Ramon were leaving WWE for WCW. On May 19, after a match between Michaels and Diesel, which Michaels won, they were joined in the ring by Ramon and Helmsley for a group-hug. As Diesel and Helmsley were heels at the time and Ramon and Michaels the faces, it was considered a serious violation of "kayfabe". The incident has come to be known as the 'Curtain Call'.

// 1997

Hart was supposed to lose the WWF World Heavyweight Championship to Michaels but he did not want to do it at the 1997 Survivor Series, in front of his hometown of Montreal. Regardless, McMahon decided that the title belt would change hands but did not tell Hart. After the match, a surprised and enraged Hart spat on McMahon and left WWE.

// Jun 2002 To 2010

He made a comeback to WWE television in June 2002 after an 18-month hiatus. In the next eight years, he established his legacy in the business by performing with the likes of Kurt Angle, Triple H, Chris Jericho, John Cena, and Edge. The final match of his career was against The Undertaker at WrestleMania XXVI in 2010.

// 2010

In the 1990s he had taken to drugs and alcohol to deal with his anger and depression. His marriage to Curci and the subsequent birth of their son finally convinced him to clean up his act. Raised as a Catholic, he later became a born-again Christian due to his wife's influence. After Michaels retired in 2010, he and his wife sold their San Antonio home and moved to their ranch in Texas.

// 2011

In 2011, he was inducted into the WWE Hall of Fame along with "Hacksaw" Jim Duggan, "Bullet" Bob Armstrong, Sunny, and Abdullah the Butcher. He was also inducted into the Wrestling Observer Newsletter Hall of Fame.

// 10th Feb 2015

Michaels published his memoir, 'Wrestling for My Life: The Legend, the Reality, and the Faith of a WWE Superstar' on February 10, 2015, through Zondervan, an international Christian media and publishing company. The book was co-authored by David Thomas.

// 2017

In the ensuing years, besides being a WWE ambassador and a trainer at the WWE performance centre, he hosted an outdoor TV show titled 'Shawn Michaels' MacMillan River Adventures'. He also acted in two films in 2017: 'The Resurrection of Gavin Stone' and 'Pure Country: Pure Heart'
// Famous Cancer Celebrities peoples
Shawn Michaels's FAQ
What is Shawn Michaels birthday?

Shawn Michaels was born at 1965-07-22

Where is Shawn Michaels's birth place?

Shawn Michaels was born in Chandler, Arizona, United States

What is Shawn Michaels nationalities?

Shawn Michaels's nationalities is American

Who is Shawn Michaels spouses?

Shawn Michaels's spouses is Rebecca Curci Hickenbottom (m. 1999), Theresa Lynn Wood (m. 1988–1994)

Who is Shawn Michaels siblings?

Shawn Michaels's siblings is Randy Hickenbottom, Scott Hickenbottom, Shari Hickenbottom

Who is Shawn Michaels childrens?

Shawn Michaels's childrens is Cameron Kade Hickenbottom, Cheyenne Michelle Hickenbottom

What was Shawn Michaels universities?

Shawn Michaels studied at Texas State University

What is Shawn Michaels's religion?

Shawn Michaels's religion is Nondenominational Christianity, Born again

How tall is Shawn Michaels?

Shawn Michaels's height is 185

Who is Shawn Michaels's father?

Shawn Michaels's father is Richard Hickenbottom

Who is Shawn Michaels's mother?

Shawn Michaels's mother is Carol Hickenbottom

What is Shawn Michaels's sun sign?

Shawn Michaels is Cancer

How famous is Shawn Michaels?

Shawn Michaels is famouse as Wrestler

What is Shawn Michaels's facebook?

Shawn Michaels's facebook is https://www.facebook.com/theShawnMichaels/

What is Shawn Michaels's twitter?

Shawn Michaels's twitter is https://twitter.com/shawnmichaels/