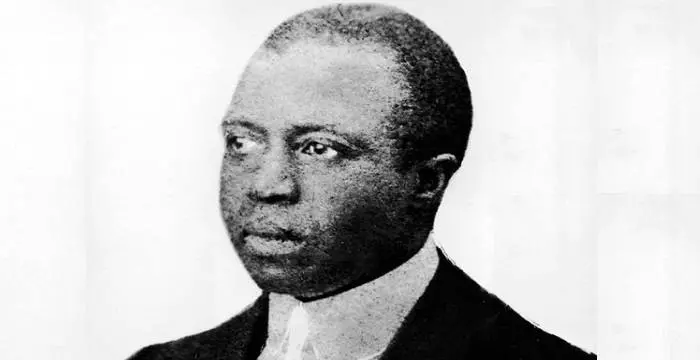 Scott Joplin - Composers, Birthday and Childhood
Scott Joplin's Personal Details
Scott Joplin, 'King of Ragtime' was an eminent American composer and pianist of the twentieth century
| Information | Detail |
| --- | --- |
| Birthday | November 24, 1868 |
| Died on | April 1, 1917 |
| Nationality | American |
| Famous | African Americans, Black Musicians, Black Singers, Musicians, Composers, Pianists |
| City/State | Texas |
| Spouses | Belle, Freddie Alexander, Lottie Stokes |
| Siblings | Monroe, Myrtle, Ossie, Robert, William |
| Birth Place | Northeast Texas |
| Gender | Male |
| Father | Giles Joplin |
| Mother | Florence Givens |
| Sun Sign | Sagittarius |
| Born in | Northeast Texas |
| Famous as | Composer and Pianist |
| Died at Age | 48 |
// Famous Pianists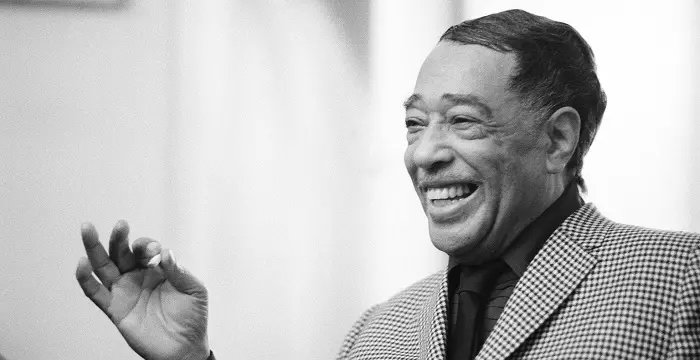 Duke Ellington was an American jazz composer and performer who is among one of the greatest names in the history of jazz. This biography profiles his childhood, life, music career, achievements and timeline.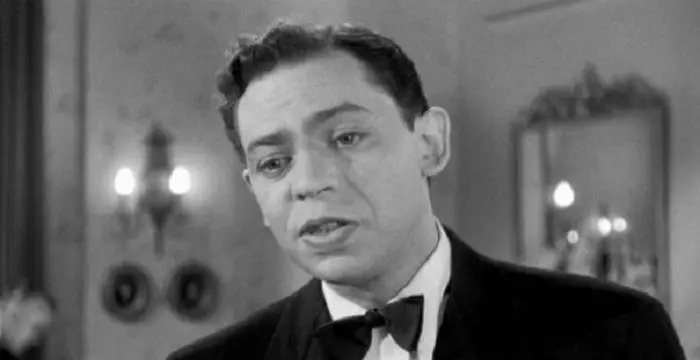 Oscar Levant was a pianist and comedian known for playing sarcastic characters on screen. This biography of Oscar Levant provides detailed information about his childhood, life, achievements, works & timeline.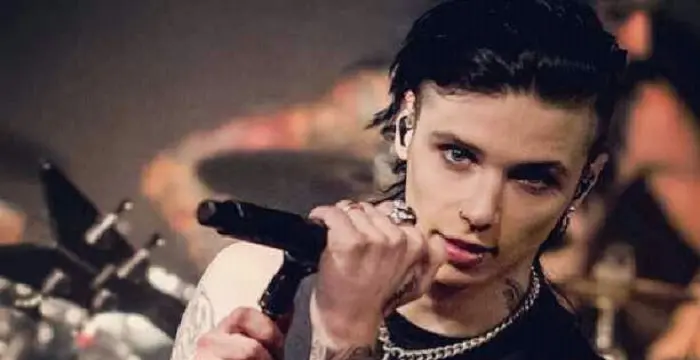 Learn about Andy Biersack, the famous American rock singer and pianist; his birthday, what he did before fame, his family life, fun trivia facts and more.
Scott Joplin's photo
Who is Scott Joplin?
Scott Joplin, "The King of Ragtime", is often accredited for upgrading and introducing "banjo piano", a plebian form of entertainment often affiliated to salons and brothels, to elite American art form. Two words best depict this genius: "mystery" and "tragedy". He is a mystery to the world, as not much is known about his life and feats. In addition, much of his life was motley of tragic incidences. The only ray of hope in his life was music. He was fondly dubbed as the famous ragtime figure of his age and was compared to artists like James Scott and Joseph Lamb. In his late teenage days, he worked as a dance musician. His best-known composition 'Maple Leaf Club' catapulted him to the league of extraordinary. He was honored with the Academy Award in 1973, for his music in 'The Sting' and three years later Joplin's opera 'Treemonisha' fetched the Pulitzer Prize.
// Famous Composers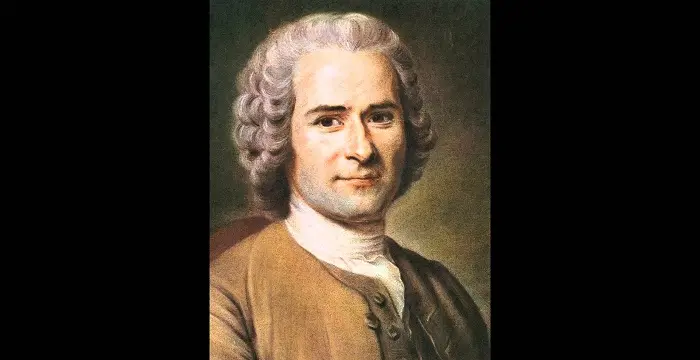 Jean-Jacques Rousseau was a noted Swiss-born philosopher, writer and composer. Check out this biography to know about his childhood, family life, achievements and other facts about his life.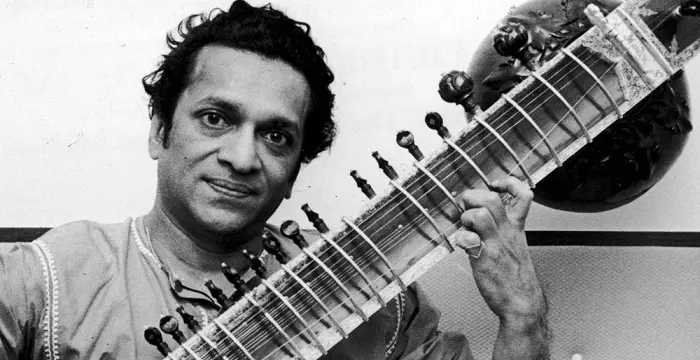 Ravi Shankar was one of the greatest music maestros from India who familiarized the West with the Indian classical music. Read the biography to know all about his profile, childhood, life and timeline.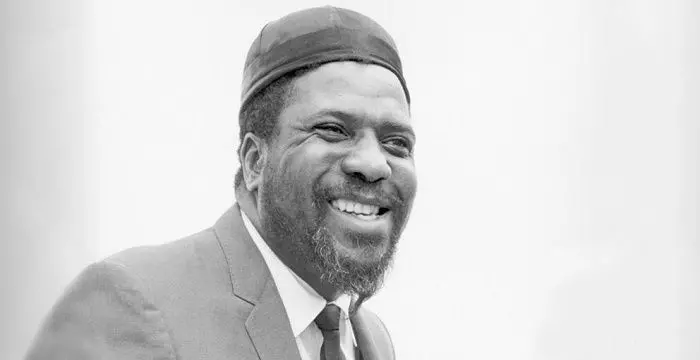 Thelonious Monk was an American jazz artist, pianist and composer, who is considered as one of the pioneers of the American jazz music. This biography provides detailed information on his childhood, life, music career, achievements and timeline.
Biography detail
Scott Joplin's Childhood And Early Life
Scott Joplin was the second of the six children born to Giles Joplin and Florence Givins near Linden, Texas. Giles Joplin was an ex-slave from the North Carolina and Givins was from Kentucky, a freeborn African American. Scott Joplin's siblings were Monroe, Robert, Rose, William and Johnny. The first post – slavery generation of the African Americans was represented clearly during the birth of Scott Joplin. When Joplin was seven years old, the family moved over to Texarkana where Giles was employed as a railroad employee and Florence took up cleaning and laundry washing as a source of additional income for the family.
The family had a musical setup that fueled Joplin's passion for music. Giles knew how to play violin and trained him and his brothers on the same. Florence also used to sing and play the banjo, thus creating a musical backdrop for Joplin's talent. When Joplin's mother was away for work, he used to play piano in the neighbor's house and also in the house of an attorney. Since there weren't many schools in the Southern United States and the ones available were not open to the African Americans, he could not go to school until his ten years. In his late teens, he decided to take up a career as dance hall musician. Joplin attended George Smith College that was meant for the African Americans in Missouri. Things changed when Joplin's father left the family in the early 1880s and Florence had to alone shoulder the responsibility of raising six children. Therefore, Joplin took over the job to support his mother, but soon he had to give up in the late 1880s when he realized that it wasn't meant for him and left Texarkana and worked as a travelling musician.
Ambitious Joplin
When Joplin was in his elementary school, he engaged himself in learning piano after school hours. His serious and dedicated effort in studying music was well received by the teachers and he was provided music education from a few local teachers especially from Julius Weiss. Weiss was a German-Jewish, who had migrated from Germany to United States. He was very much impressed with Joplin's talents as well as the interests and agreed to mentor the eleven-year-old boy. Weiss knew the financial situation of Joplin's family and driven by the passion of the kid, he taught him free of cost. When Joplin became 16, Weiss introduced him to classical, folk music and opera. Weiss thoughtfully nurtured the young boy's talent and passion and helped his mother to acquire a used piano from another student.
Joplin had always been grateful to Weiss for bringing up the talent in him and as soon as he reached the height of fame, he sent Weiss gifts and presents until the day when Weiss fell ill and passed away.
Joplin With Music
After Joplin was done with school, he published 'Maple Leaf Rag' in the year 1899 with which he earned enough to focus completely on composing music. Scott Joplin used to play his own compositions at the gatherings of the church and also for non- religious celebrations that included the African American dances and also in saloons and brothels. He saw it as a chance to render beautiful verses that he had composed and also performed dance forms like waltzes, polkas and schottisches for pure entertainment of his audience. Scott Joplin was remarked as the notable ragtime composer. Altogether, he had composed 50 piano rags, two ragtime operas and some other songs. In 1890, he acquired the knowledge of a music genre, which later came to be known as Ragtime, African American harmonies and rhythm blended perfectly with the European classical styles and thus he settled in St. Louis, Missouri. Later, in 1894, he began composing music at local social clubs where he played his songs and he moved to Sedalia, Missouri. His first two ragtime tunes were published initially in 1898 but alas only 'Original Rags was sold'. 'The Maple Leaf ' was sold to a publisher the following year which drew him ample income to continue composing other tunes and thus it came out to be his first success and also a whole lot of confidence to write more.'The Ragtime Dance 'was composed shortly after that. He had an opportunity to get associated with the ragtime pioneer, Tom Turpin after he moved to St. Louis in the year 1901 with his new wife, Belle. Scott Hayden and Arthur Marshall were some of the young musicians whom he had taught and later they collectively wrote rags.
'King Of Ragtime' Achievements
In the following years, Scott Joplin he met Alfred Ernst, who was the conductor of St. Lois Choral Symphony Society. He thought Joplin to be a genius in composition. As a result of this, Joplin contributed by providing works such as 'Sunflower Slow Drag', 'Peacherine Rag', 'The Easy Winners', 'Cleopha', 'The Strenuous Life' (Tribute to Theodore Roosevelt), 'A Breeze from Alabama', 'Elite Syncopations', 'The Entertainer' and 'The Ragtime Dance'. In 1901, came his first opera 'A Guest of Honor'. Joplin was happy to receive great attention after his ragtime tune 'Cascades' was received well when he went to St. Louis in 1904 for the World's Fair. Joplin divorced his wife, Belle in 1904, June and married Freddie Alexander whom he had met while in Arkansas during his visit at his relatives place. During their honeymoon, Freddie developed serious pneumonia from cold and died ten weeks after their marriage. After this tragedy, Joplin left Sedalia with a promise never to return ever and wrote a few ragtime tunes later but mostly survived by playing for money. Scott Joplin was famously known for his tune, 'The Entertainer' that was used in 'The Sting' in 1973, which bagged him the Oscar for the 'Best Film Scoring'.The Pulitzer Prize in the year 1976 came his way for his opera, 'Treemonisha' that he had been working on for about five years.
Later, he continued to write ragtime tunes, although only few of them were published. In the year 1911, Irvin Berlin let out a tune 'Alexander's Ragtime Band'. This tune was accused by Joplin to be taken form Joplin's 'A Real Show Drag' from the opera 'Treemonisha'. Still, he did not think it wise to sue the filthy rich Berlin because that would get him nowhere as Berlin was quite influential.
Personal Life
For about twenty years from 1916, he suffered from tertiary syphilis and dementia that eventually led to his death in New York City in 1917. In January 1917 that he was admitted to Manhattan State Hospital. Though he was not much remembered post his death, the movie 'The Sting' in 1973 and the Jazz musicians together revitalized his works during the 1940s. This won him critical applauds and managed to draw the attention of the public as well.
Major Works
Scott Joplin's works include the ballet and two operas, 'The School Of Ragtime' (1908) which was a manual, and also numerous works for piano that comprises of 'Maple Leaf', 'The Entertainer', 'Elite Syncopations' and 'Peacherine', marches like 'Great Crush Collision', 'March Majestic', and waltzes like 'Harmony Club' and 'Bethena'. In the latter half of the twentieth century, Scott Joplin's works had gained recognition and appeared in the New York Public Library in 1971. He also won the Academy Award for the motion picture in 1973, 'The Sting' for its film score. 'Treemonisha' was the opera that got him the Pulitzer Prize.
Legacy
Scott Joplin was able to make a standard that set apart a different arena for ragtime compositions and also developed the ragtime music to a great extent. He worked with the focus to aspire young Americans audiences as a composer and a performer belonging to both the races. Floyd Levin, a jazz historian stated about Joplin after his death that, 'those few who realized his greatness bowed their heads in sorrow. This was the passing of the king of all ragtime writers, the man who gave America a genuine native music'.
// Famous Black Musicians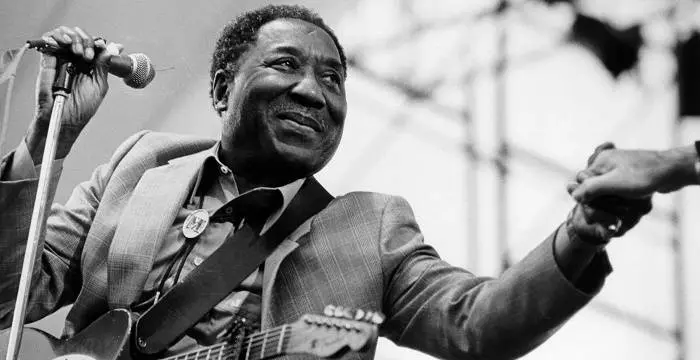 Muddy Waters was a blues musician referred to as the 'father of modern Chicago blues.' Check out this biography to know about his childhood, family life, achievements and fun facts about him.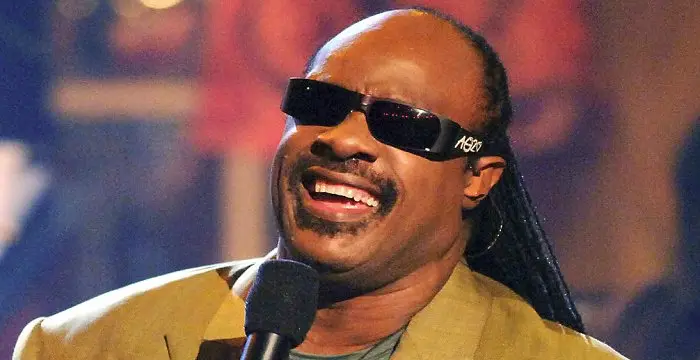 Stevie Wonder is an American musician, singer and songwriter, considered to be one of the most creative musical performers of the 20th century. This biography provides detailed information about his childhood, life, achievements, works & timeline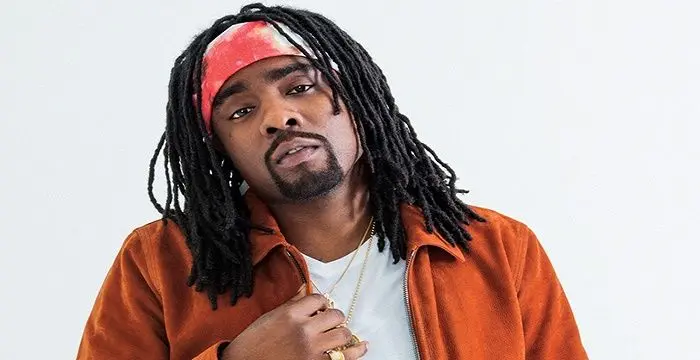 Wale is an American rapper of Nigerian descent. Check out this biography to know more about his childhood, family, personal life, etc.
Scott Joplin's awards
Year
Name
Award

Other

0
1976 - Pulitzer Prize
0
- Grammy Award
0
- Academy Award for Best Original Song Score and Adaptation
// Famous Black Singers
Scott Joplin's FAQ
What is Scott Joplin birthday?

Scott Joplin was born at 1868-11-24

When was Scott Joplin died?

Scott Joplin was died at 1917-04-01

Where was Scott Joplin died?

Scott Joplin was died in New York City

Which age was Scott Joplin died?

Scott Joplin was died at age 48

Where is Scott Joplin's birth place?

Scott Joplin was born in Northeast Texas

What is Scott Joplin nationalities?

Scott Joplin's nationalities is American

Who is Scott Joplin spouses?

Scott Joplin's spouses is Belle, Freddie Alexander, Lottie Stokes

Who is Scott Joplin siblings?

Scott Joplin's siblings is Monroe, Myrtle, Ossie, Robert, William

Who is Scott Joplin's father?

Scott Joplin's father is Giles Joplin

Who is Scott Joplin's mother?

Scott Joplin's mother is Florence Givens

What is Scott Joplin's sun sign?

Scott Joplin is Sagittarius

How famous is Scott Joplin?

Scott Joplin is famouse as Composer and Pianist