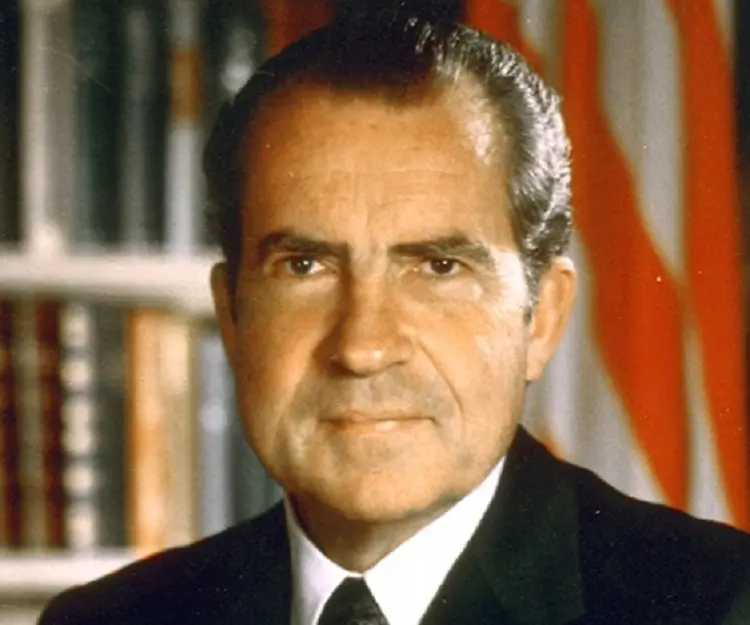 Richard Nixon - 37th President of the United States, Timeline and Childhood
Richard Nixon's Personal Details
Richard Milhous Nixon was the thirty-seventh President of the United States and the only President to ever resign from office
Information
Detail
Birthday
January 9, 1913
Died on
April 22, 1994
Nationality
American
Famous
Republicans, Duke University, Leaders, Political Leaders, 37th President of the United States
Ideologies
Republicans
Spouses
Pat Ryan
Siblings
Arthur, Donald, Edward, Harold
Known as
Richard Milhous Nixon
Childrens
Julie, Tricia
Universities

Duke University
Duke University School of Law (1937)
Whittier College (1934)
Fullerton Union High School (1930)

Notable Alumnis
Birth Place
Yorba Linda, California, U.S.
Religion
Quaker
Gender
Male
Father
Francis A. Nixon
Mother
Hannah (Milhous) Nixon
Sun Sign
Capricorn
Born in
Yorba Linda, California, U.S.
Famous as
37th President of the United States
Died at Age
81
Richard Nixon's photo
Who is Richard Nixon?
Richard Nixon was a leader of the Republican Party and became the thirty-seventh President of the United States in 1968 and was subsequently reelected for his second term in 1972. The most significant achievement credited to him during the first term of presidency is a ceasefire with Vietnam and ending of the long time war between the two countries. The former president followed a foreign policy marked by dé´¥nte with the Soviet Union and rapprochement with the People's Republic of China. Richard Nixon is the longest serving individual to have held the nation?s two highest executive posts of President and Vice- President in American history. He became the only president to ever resign from the office in 1974, when he left the position in the face of inevitable impeachment in the widely condemned Watergate scandal.
// Famous Political Leaders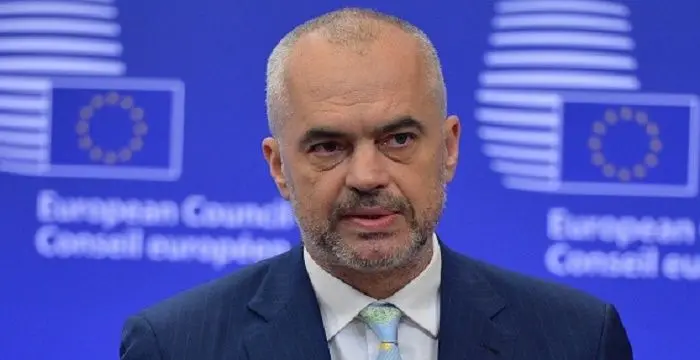 Edi Rama is the current Prime Minister of Albania. Check out this biography to know about his childhood, life, achievements, works & timeline.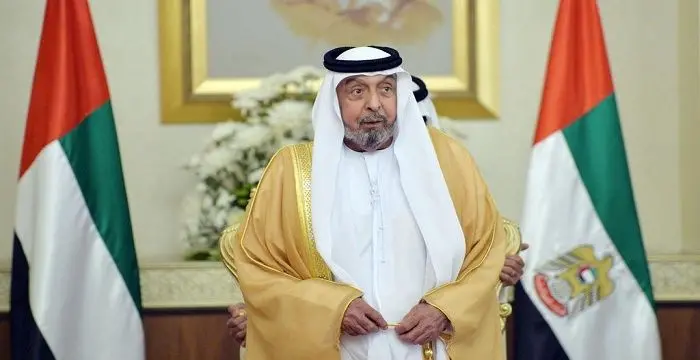 Sheikh Khalifa bin Zayed Al Nahyan is the current President of the United Arab Emirates (UAE). Check out this biography to know about his birthday, childhood, family life, achievements and fun facts about him.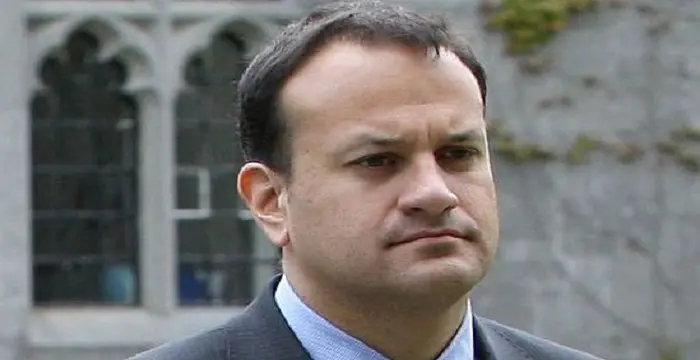 Cam Leo Varadkar is the current Taoiseach—the Prime Minister—of the Republic of Ireland. Check out this biography to know about his childhood, family life, achievements and other facts about his life.
Biography detail
Childhood
Richard Nixon was born on 9 January 1913, to Francis A. Nixon and Hannah Milhous Nixon in Yorba Linda, California. His childhood was marked by hardship and difficulties. Nixon had four brothers, two of which died before Nixon was 21. His family's ranch failed in 1922 and Nixon moved to Whittier, California, where his father opened a grocery store. Nixon initially attended Fullerton High School in Fullerton and graduated from Whittier High School in 1930. The hard pressed finance of his family forced him to decline a scholarship to Harvard University and he took admission in Whittier College. Nixon was a brilliant debater and was elected student – body president. While at Whittier, he lived at home and worked in his family's store. In 1934, he graduated second in his class from Whittier and went on to Duke University School of Law on a full scholarship and graduated third in his class in June 1937. He married Pat Ryan on 21 June, 1940.
Congressional Career
Soon after the end of World War II, Nixon was approached by some republicans to contest for a seat in the U.S. House of Representatives, which he accepted. He won the seat and represented southern California's 12th Congressional district. Nixon first gained national attention in 1948 when his investigation on the House Un-American Committee broke the deadlock of the Alger Hiss spy case. Alger Hiss, a high State Department official, was alleged to be a Soviet spy. Nixon's discovery of the films and documents, which were alleged to be accessible only by Hiss, made him a national hero and a controversial figure as well. Due to his popularity, Nixon was easily reelected in 1948.
In the 1950 mid-term elections, Nixon defeated Democratic Representative Helen Gahagan Douglas and won a seat in the United States Senate. As a senator, Nixon took a hard line against global communism and labeled it as "The Threat". Due to his anti- communism stance, he was elected by Eisenhower as his running mate. In the 1952 presidential elections, Eisenhower and Nixon defeated their opponents by seven million votes. As vice-President, Nixon took major responsibilities and while in office, he officially opened the 1960 Winter Olympics in Squaw Valley, Placer County California. In 1960's presidential election, he lost by a narrow margin to John F. Kennedy.
Presidency (1969-1974)
In 1968, Nixon defeated Vice President Hubert H. Humphrey and third party candidate George C. Wallace and became the 37th President of the United States. During his tenure as President, Nixon ended revenue sharing, and the draft. He imposed wages and price controls, indexed Social Security for inflation and created Supplemental Security Income. As Presidents, he eradicated the last remnants of the gold standard, created the Environment Protection Agency (EPA). In July 1969, he visited South Vietnam, and met with President Nguyen Van Thieu and with U.S. military commanders. He replaced American troops with the Vietnam troops, decreasing the American involvement in the Vietnam War.
 Nixon believed that the law must be color blind. His tenure as President was marked by the first large-scale integration of public schools in the South. On July 20, 1969, Nixon addressed Neil Armstrong and Buzz Aldrin live via radio during their historic Apollo 11 moonwalk. On January 5, 1972, Nixon approved the development of NASA's Space Shuttle Program, a decision that profoundly influenced American efforts to explore and develop space for several decades thereafter.
Relation with China and the Soviet Union
Relations between the Western powers and Eastern bloc changed dramatically in the early 1970s. In 1960, the People's Republic of China spilt with the Soviet Union, following which the tension between the two countries reached its peak in 1969 and 1970. Nixon decided to use their conflict to shift the balance of power towards the West in the Cold War. In an attempt to improve the relations, China invited American Table Tennis team to China in 1971, which was called "Ping Pong Diplomacy". Later in 1972, President Nixon traveled to China, where he had direct talks with Mao Zedong.
Following his successful visit to China, Nixon traveled to the Soviet Union, where he met with Soviet Leader Leonid Brezhnev. After an intense session of negotiation, came agreements for increased trade and two landmark arms control treaties: SALTI and the Anti- Ballistic Missile Treaty, which banned the development of systems designed to intercept incoming missiles. They adopted the policy of Détente, in a hope that it will insure a "peaceful coexistence." Both China and the Soviet Union, cut back on their diplomatic support for Vietnam and advised Hanoi to reach an agreement with America.
Re-election and the Second Term
In 1972, Nixon was re-elected defeating Senator George Mc Govern. During his second term as President applied the policies of price control to revitalize the stagnating economy. He also increased the spending on Federal employees' salaries while the economy was ploughed by the 1973-1974 stock market crash. On January 2, 1974, Nixon signed a bill that lowered the maximum U.S. speed limit to 55 miles per hour in order to conserve gasoline during the 1973 oil crisis. This law was abolished in 1965, though states had been allowed to raise the limit to 65 miles per hour in rural areas since 1987.
Watergate Scandal and Resignation
Within a few months, Nixon resigned from his position over the Watergate Scandal, stemming from a break-in at the offices of Democratic national Committee to Watergate Hotel in Washington during the 1972 campaign. This became one of the major scandals involving the Committee to Re-Elect the President. The Watergate scandal exposed the corruption, illegality and deceit displayed by people within the Nixon Administration. Though Nixon denied the charges, his alleged role in ordering a cover-up came into light by his secret tape recordings of White House. He had accepted illicit campaign contributions and harassed opponents with executive agencies, break-ins and wiretaps. The tape recordings were revealed and showed details of his alleged complicity in the cover-up. The scandal resulted in decline in his popularity and he lost support from his own party as well. 20 October 1973 became known as the Saturday Night Massacre. As the Watergate story continued to dominate headlines, Nixon failed to reassure a suspicious public. Though Nixon never admitted to the crime, he resigned from the office on 9 August 1974.
Later Life
As a result of Watergate, Nixon was disbarred from the State of New York. The State refused to let him resign his license unless he admitted wrongdoing in Watergate. On September 8, 1974, he was pardoned by his successor, President Gerald Ford, ending any possibility of an indictment. After his resignation from presidency, Nixon traveled extensively and undertook trips to Europe, the Middle East, Russia, Asia and Africa. He authored many books on his political experience and foreign policy and gained great respect as an elder Statesman.
On 19 July 1990, the Richard Nixon Library and birthplace in Yorba Linda, California opened as a private institution. Former First Lady Pat Nixon died on 22 June 1993 of lung cancer.
Death and Funeral
Former President Nixon suffered a severe stroke at 5:45 pm on 18 April, 1994.
Blood clot resulting from his heart condition had formed in upper heart, then broke off and traveled to his brain. Damage to the brain caused swelling and Nixon slipped into a deep coma, following which he died after four days, on 22 April, 1994. He was 81 at the time of his death. Nixon's funeral took place on 27 April, 1994. He was buried beside his wife, Pat.
// Famous Republicans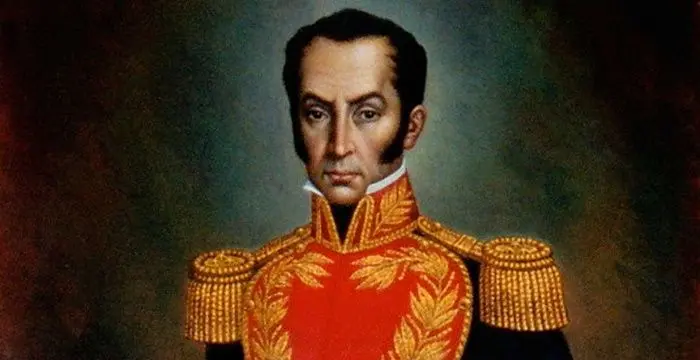 Simón Bolívar was a Venezuelan military leader who was instrumental in independence of several Latin American countries from the Spanish rule. This biography profiles his childhood, life, achievements and timeline.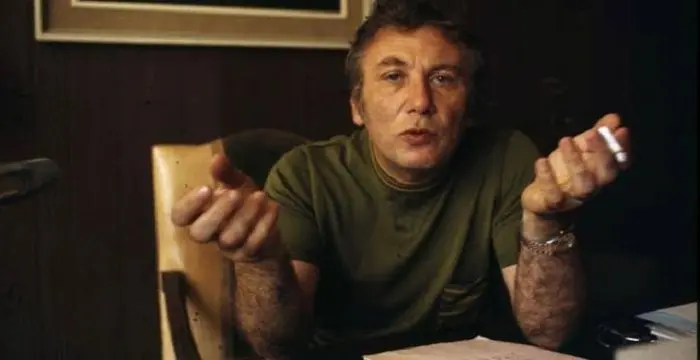 Nizar Qabbani was a poet, and is one among the most honoured men in the Arab Literary world. This biography provides detailed information about his childhood, career, profile and timeline.
William Ruto is a politician who hails from Kenya and is the first Deputy President of the Republic of Kenya. This biography provides detailed information about his childhood, Profile, career and timeline
Richard Nixon's awards
Year
Name
Award

Other

0
0
0
- American Campaign Medal
0
- Asiatic-Pacific Campaign Medal
0
- World War II Victory Medal
// Famous Leaders
Richard Nixon's FAQ
What is Richard Nixon birthday?

Richard Nixon was born at 1913-01-09

When was Richard Nixon died?

Richard Nixon was died at 1994-04-22

Where was Richard Nixon died?

Richard Nixon was died in New York City, New York, U.S.

Which age was Richard Nixon died?

Richard Nixon was died at age 81

Where is Richard Nixon's birth place?

Richard Nixon was born in Yorba Linda, California, U.S.

What is Richard Nixon nationalities?

Richard Nixon's nationalities is American

What is Richard Nixon ideologies?

Richard Nixon's ideologies is Republicans

Who is Richard Nixon spouses?

Richard Nixon's spouses is Pat Ryan

Who is Richard Nixon siblings?

Richard Nixon's siblings is Arthur, Donald, Edward, Harold

Who is Richard Nixon childrens?

Richard Nixon's childrens is Julie, Tricia

What was Richard Nixon universities?

Richard Nixon studied at Duke University, Duke University School of Law (1937), Whittier College (1934), Fullerton Union High School (1930)

What was Richard Nixon notable alumnis?

Richard Nixon's notable alumnis is Duke University

What is Richard Nixon's religion?

Richard Nixon's religion is Quaker

Who is Richard Nixon's father?

Richard Nixon's father is Francis A. Nixon

Who is Richard Nixon's mother?

Richard Nixon's mother is Hannah (Milhous) Nixon

What is Richard Nixon's sun sign?

Richard Nixon is Capricorn

How famous is Richard Nixon?

Richard Nixon is famouse as 37th President of the United States