Marcus Schenkenberg - Fashion, Life Achievements and Personal Life
Marcus Schenkenberg's Personal Details
Marcus Schenkenberg is an accomplished Swedish-Dutch model
| Information | Detail |
| --- | --- |
| Birthday | August 4, 1968 |
| Nationality | Swedish |
| Famous | Fashion, Models, Actors, Singers, Socialites |
| Known as | Marcus Lodewijk Schenkenberg van Mierop |
| Birth Place | Stockholm |
| Born Country | Sweden |
| Height | 192 |
| Gender | Male |
| Father | Robert Schenkenberg Van Mierop |
| Mother | Marianne Yvonne Schenkenberg Van Mierop |
| Sun Sign | Leo |
| Born in | Stockholm |
| Famous as | Model |
| Socials | |
// Famous Actors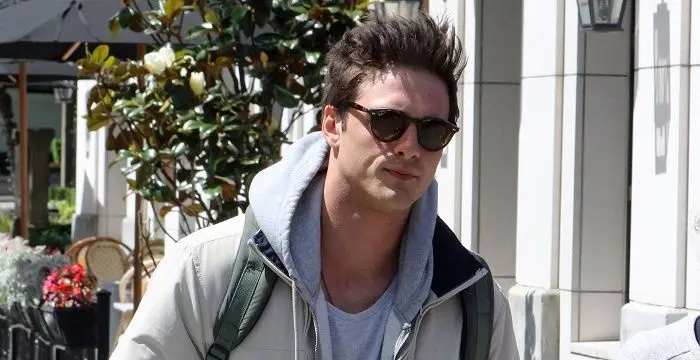 Jacob Elordi is an Australian actor. Let's take a look at his childhood, family, personal life, career, etc.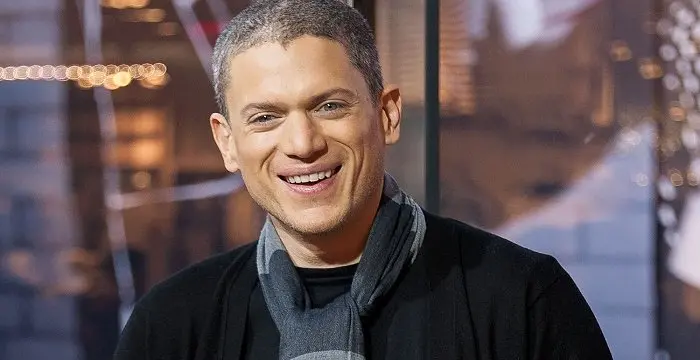 Wentworth Miller is an American actor and screenwriter who achieved recognition for his role in the TV series 'Prison Break'.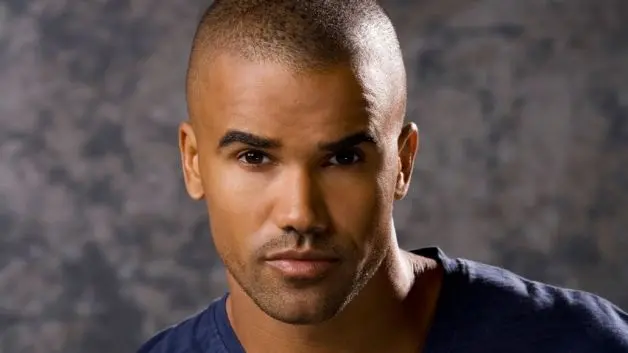 Shemar Moore is a model turned actor best known for his role in the television series 'The Young and the Restless'. This biography of Shemar Moore provides detailed information about his childhood, life, achievements, works & timeline.
Marcus Schenkenberg's photo
Who is Marcus Schenkenberg?
Marcus Schenkenberg is an accomplished Swedish model, who has also expanded his career as an actor, a TV personality, a writer, and a singer. Widely regarded as the first-ever male supermodel, this tall and handsome hunk was spotted in his early 20s while he was roller-skating on Venice Beach. His modeling career, spanning over two decades, has witnessed him adorning covers of renowned magazines. He has also worked for prestigious designer brands, such as 'Donna Karan New York' (DKNY) and 'Versace,' and shot with famous supermodels, such as Kate Moss and Naomi Campbell. Presently associated with 'Ford Models' and 'Soul Artist Management' in New York, Marcus was one of the most sought-after and highest-paid models in the 1990s. He is probably best recognised for his 'Calvin Klein' commercials of the early 1990s. He turned heads with the 'Calvin Klein' shower-scene commercial which showed him holding only a pair of wet 'Calvin' jeans. He forayed into acting in the late 1980s and appeared in films, such as 'Prince Valiant' and 'Multiple Sarcasms.' He has also featured in various international TV programs, such as 'V.I.P.,' 'The Surreal Life,' and 'the Bambi.' The song 'La Chica Marita,' which he had casually recorded for a friend, got him an 'EMI' contract. It became a big hit and made its way to the soundtrack of the film 'Flawless.' He has also released a book, 'Marcus Schenkenberg, New Rules,' and a DVD, 'Marcus Schenkenberg: Body Secrets—sexy shape in just 2 weeks.'
// Famous Socialites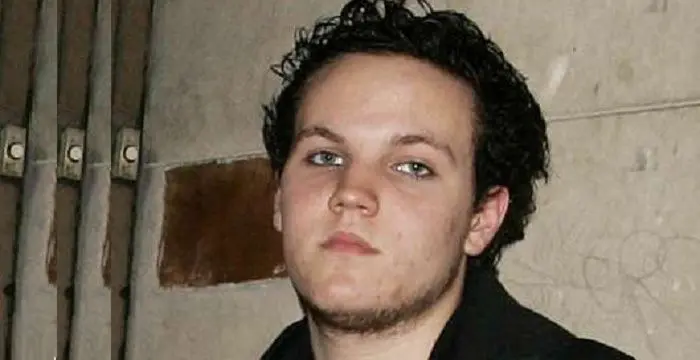 Benjamin Keough is an American socialite who is best known as the grandson and look-alike of legendary musician Elvis Presley.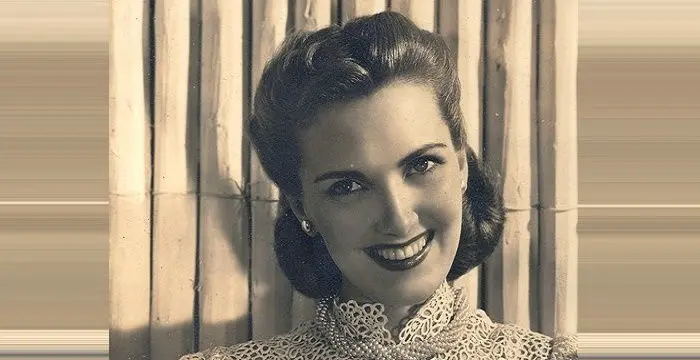 Barbara Daly Baekeland was a gorgeous American model and socialite who was murdered ruthlessly by her own son. Check out this biography to know about her birthday, childhood, family life and fun facts about her.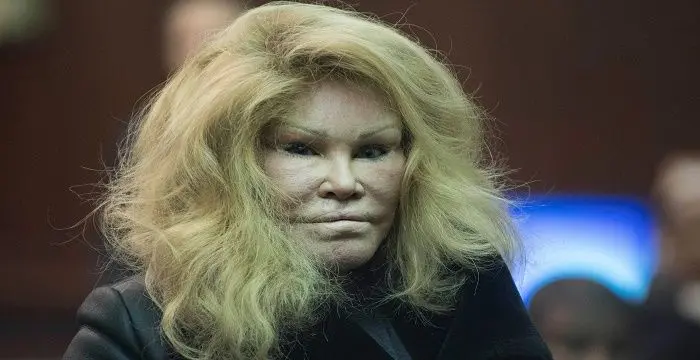 Jocelyn Wildenstein is an American socialite who is known for marrying into the notorious Wildenstein family.
Childhood & Early Life
He was born Marcus Lodewijk Schenkenberg van Mierop, on August 4, 1968, in Stockholm, Sweden. Not much is known about his family, his childhood, or his academic background, except that he is of mixed Dutch–Indonesian parentage.
He is fluent in Swedish, English, Italian, French, and Dutch languages and can understand the German language too. He holds dual citizenship of both Sweden and the Netherlands.
Career
This world-famous supermodel landed up in the United States in 1987, and after a couple of years, in 1989, he was discovered by professional photographer Barry King from Los Angeles, California, on Venice Beach, when Marcus was enjoying roller-skating. It was King who asked Marcus to foray into modeling, offered him test shoots, and helped him get an agency.
Meanwhile, in the late 1980s, he ventured into the world of acting, with the role of "the big brother" in the 1988 film 'Meatballs and Maccaroni.'
In 1990, Marcus signed a contract with the modeling agency 'Boss Models,' and thus began his new journey as a model.
His real breakthrough as a model came when he posed for 'Calvin Klein' jeans, in the early 1990s. His pictures in the commercials were taken by renowned American fashion photographer and occasional filmmaker Bruce Weber. He particularly grabbed attention with the 'Calvin Klein' commercial that showed him barely holding his 'Calvin' jeans while in a shower.
He was the first male model to have adorned the cover of the American women's fashion magazine, 'Harper's Bazaar.' Moving on, he featured on the covers of many more magazines, such as the American fashion and lifestyle magazine 'Vogue' and the international lifestyle magazine of French origin 'Elle.'
Since the very beginning of his modeling career, Marcus has worked for several renowned designers and fashion brands, such as 'Giorgio Armani,' 'Calvin Klein,' 'Iceberg,' 'DKNY,' and 'Versace,' either for fashion shows or for advertising campaigns.
He has featured in several TV commercials for brands such as 'L'Oréal' and has, over the years, shot with many famous supermodels, such as Kate Moss, Naomi Campbell, Cindy Crawford, and Claudia Schiffer.
In May 1992, he was named one of the '50 Most Beautiful People in the World' by 'People' magazine. He was ranked at number 17 on the 'World's Greatest Supermodel' list released by 'Channel 5.'
His modeling career of more than two decades has seen him work with many modeling agencies. These include 'Chelsea,' the London-based 'Storm Model Management,' the New York-based full-service modeling and talent agency 'Wilhelmina Models,' the Milan-based agency 'D' Management Group,' and the Paris-based agency 'Success Models.'
At present, he works with the New York-based international modeling agency 'Ford Models' and also with 'Soul Artist Management.' He is considered among the best-paid and the most sought-after male supermodels across the world.
While experimenting with his modeling career, he continued to feature in films. The Anthony Hickox-directed 1997 Irish–British independent sword-and-sorcery film 'Prince Valiant,' which had Stephen Moyer and Katherine Heigl in starring roles, featured Marcus in the role of 'Tiny.'
In 1997, he came up with the book 'Marcus Schenkenberg, New Rules,' where he shares his experiences and views on his modeling career and also mentions the role of his friends and associates in his thriving journey as a model. The book also consists of a few breathtaking photographs of this handsome supermodel.
In 1999, he casually recorded a song, 'La Chica Marita,' on being requested by a friend. It turned out to be yet another breakthrough for Marcus, this time as a singer, which led him to sign a contract with 'EMI.' Produced by Tony Catania, the song found a place in the soundtrack of the 1999 crime comedy–drama film 'Flawless,' starring Robert De Niro and Philip Seymour Hoffman.
He landed up with the starring role of 'Adam' in the 1999 drama 'Hostage,' written and directed by Fredrik Sundwall. Marcus also featured as 'Sachi' in the 2010 American drama 'Multiple Sarcasms.'
He has also featured in several international TV programs, such as the Pamela Anderson-starrer American action/comedy–drama series 'V.I.P.,' in 2001; the British comedy panel-show 'Never Mind the Buzzcocks,' in 2002; and the third longest-running American daytime soap 'As the World Turns,' in 2005. He also appeared in guest roles in various German TV programs, such as 'the Bambi,' in 2003, and 'Germany's Next Topmodel,' in 2006.
His name has evolved into an international brand since 2009. The diverse products that come under the 'Marcus Schenkenberg' brand include underwear, cosmetics, fragrance, fitness DVD, and pearl jewelery collection.
In 2010, he released a 130-minute DVD, titled 'Marcus Schenkenberg: Body Secrets—sexy shape in just 2 weeks.'
Personal Life
This handsome model, once marked as the sexiest man alive, has continuously grabbed the spotlight for his relationships and romantic stints with many beautiful divas from the entertainment industry. These included his romantic association with models Rosemarie Wetzel, Catherine Hardenborg, and Maureen Gallegher, in the early 1990s.
He is said to have dated divas such Jessica Simpson, Victoria Silvstedt, Nicky Hilton, and Mariah Carey among others. He particularly garnered public attention for his relationship with famous Canadian–American actor and model Pamela Anderson, between 2000 and 2001. Speaking about the affair, in October 2000, he is said to have stated, "She is the most beautiful, famous and sexy woman in the world. We are crazy about each other. ... Yes, marriage and children too, definitely. But I don't want to rush anything. I am a romantic."
He resides in Los Angeles and New York and has an apartment in Stockholm. He backs several charities across the globe and remains an active member and spokesperson of the animal-rights group 'People for the Ethical Treatment of Animals' (PETA). He is also a patron of the 'LR Global Kids Fund' in Sweden.
He enjoys photography, swimming, and playing basketball.
// Famous Models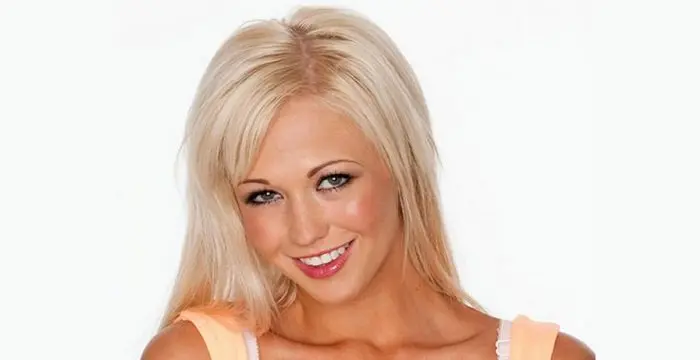 Sophie Victoria Reade is a British model and reality show star. Let's take a look at her family and personal life, including her age, birthday, boyfriends, and some interesting facts.
Maria Zulay Salaues Antelo is a Bolivian model and girlfriend of the French footballer Paul Pogba. Check out this biography to know about her birthday, childhood, family life, achievements and fun facts about her.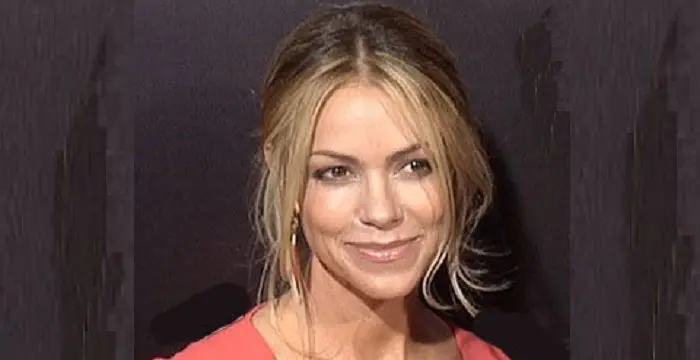 Christine Baumgartner is an American model and the wife of famous American actor Kevin Costner. Check out this biography to know about her birthday, childhood, family life, achievements and fun facts about her.
Marcus Schenkenberg biography timelines
// 4th Aug 1968

He was born Marcus Lodewijk Schenkenberg van Mierop, on August 4, 1968, in Stockholm, Sweden. Not much is known about his family, his childhood, or his academic background, except that he is of mixed Dutch–Indonesian parentage.

// 1987

This world-famous supermodel landed up in the United States in 1987, and after a couple of years, in 1989, he was discovered by professional photographer Barry King from Los Angeles, California, on Venice Beach, when Marcus was enjoying roller-skating. It was King who asked Marcus to foray into modeling, offered him test shoots, and helped him get an agency.

// 1990

In 1990, Marcus signed a contract with the modeling agency 'Boss Models,' and thus began his new journey as a model.

// 1992

In May 1992, he was named one of the '50 Most Beautiful People in the World' by 'People' magazine. He was ranked at number 17 on the 'World's Greatest Supermodel' list released by 'Channel 5.'

// 1997

While experimenting with his modeling career, he continued to feature in films. The Anthony Hickox-directed 1997 Irish–British independent sword-and-sorcery film 'Prince Valiant,' which had Stephen Moyer and Katherine Heigl in starring roles, featured Marcus in the role of 'Tiny.'

// 1997

In 1997, he came up with the book 'Marcus Schenkenberg, New Rules,' where he shares his experiences and views on his modeling career and also mentions the role of his friends and associates in his thriving journey as a model. The book also consists of a few breathtaking photographs of this handsome supermodel.

// 1999

In 1999, he casually recorded a song, 'La Chica Marita,' on being requested by a friend. It turned out to be yet another breakthrough for Marcus, this time as a singer, which led him to sign a contract with 'EMI.' Produced by Tony Catania, the song found a place in the soundtrack of the 1999 crime comedy–drama film 'Flawless,' starring Robert De Niro and Philip Seymour Hoffman.

// 2000

He is said to have dated divas such Jessica Simpson, Victoria Silvstedt, Nicky Hilton, and Mariah Carey among others. He particularly garnered public attention for his relationship with famous Canadian–American actor and model Pamela Anderson, between 2000 and 2001. Speaking about the affair, in October 2000, he is said to have stated, "She is the most beautiful, famous and sexy woman in the world. We are crazy about each other. ... Yes, marriage and children too, definitely. But I don't want to rush anything. I am a romantic."

// 2001

He has also featured in several international TV programs, such as the Pamela Anderson-starrer American action/comedy–drama series 'V.I.P.,' in 2001; the British comedy panel-show 'Never Mind the Buzzcocks,' in 2002; and the third longest-running American daytime soap 'As the World Turns,' in 2005. He also appeared in guest roles in various German TV programs, such as 'the Bambi,' in 2003, and 'Germany's Next Topmodel,' in 2006.

// 2009

His name has evolved into an international brand since 2009. The diverse products that come under the 'Marcus Schenkenberg' brand include underwear, cosmetics, fragrance, fitness DVD, and pearl jewelery collection.

// 2010

He landed up with the starring role of 'Adam' in the 1999 drama 'Hostage,' written and directed by Fredrik Sundwall. Marcus also featured as 'Sachi' in the 2010 American drama 'Multiple Sarcasms.'

// 2010

In 2010, he released a 130-minute DVD, titled 'Marcus Schenkenberg: Body Secrets—sexy shape in just 2 weeks.'
// Famous Fashion
Marcus Schenkenberg's FAQ
What is Marcus Schenkenberg birthday?

Marcus Schenkenberg was born at 1968-08-04

Where is Marcus Schenkenberg's birth place?

Marcus Schenkenberg was born in Stockholm

What is Marcus Schenkenberg nationalities?

Marcus Schenkenberg's nationalities is Swedish

How tall is Marcus Schenkenberg?

Marcus Schenkenberg's height is 192

Who is Marcus Schenkenberg's father?

Marcus Schenkenberg's father is Robert Schenkenberg Van Mierop

Who is Marcus Schenkenberg's mother?

Marcus Schenkenberg's mother is Marianne Yvonne Schenkenberg Van Mierop

What is Marcus Schenkenberg's sun sign?

Marcus Schenkenberg is Leo

How famous is Marcus Schenkenberg?

Marcus Schenkenberg is famouse as Model

What is Marcus Schenkenberg's twitter?

Marcus Schenkenberg's twitter is https://twitter.com/marcusschenkenb/

What is Marcus Schenkenberg's instagram?

Marcus Schenkenberg's instagram is https://www.instagram.com/marcusschenkenberg/