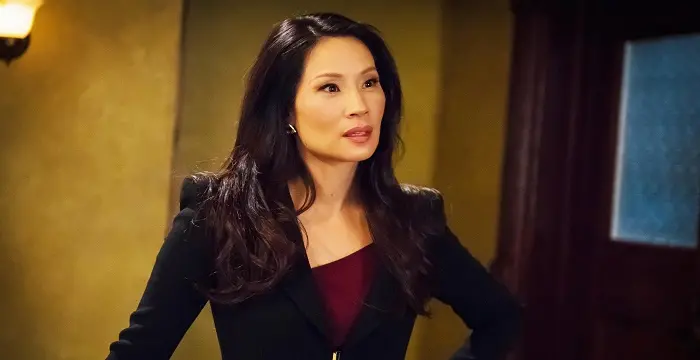 Lucy Liu - Film & Theater Personalities, Birthday and Facts
Lucy Liu's Personal Details
Lucy Alexis Liu is an American actress, model and an occasional film producer
Information
Detail
Birthday
December 2, 1968
Nationality
American
Famous
New York University, University Of Michigan, Film & Theater Personalities, Actresses, Directors, T V & Movie Producers, Voice Actors, ESTJ
Siblings
Jenny Liu, John Liu
Known as
Lucy Alexis Liu
Childrens
Rockwell Lloyd Liu
Universities

New York University,University Of Michigan
Joseph Pulitzer Middle School
Stuyvesant High School
University of Michigan

Notable Alumnis

New York University
University Of Michigan

Birth Place
Jackson Heights, Queens, New York, United States
Height
160
Gender
Female
Father
Tom Liu
Mother
Cecilia Liu
Net Worth
$16 million
Sun Sign
Sagittarius
Born in
Jackson Heights, Queens, New York, United States
Famous as
Actress
// Famous Directors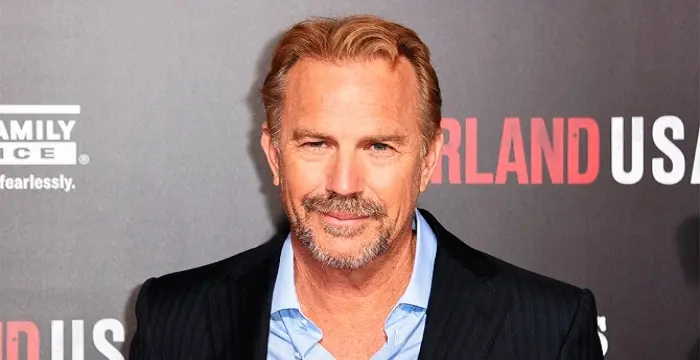 Kevin Costner is an American actor, director and singer who is best known for his portrayal of rugged individuals with complex emotions. This biography provides detailed information about his childhood, life, achievements, works & timeline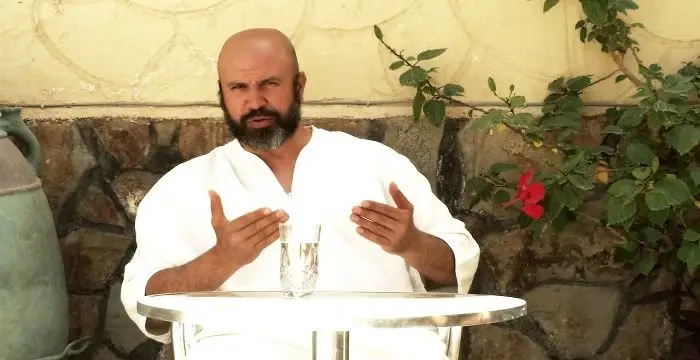 Michel Qissi is a Moroccan-Belgian actor known for his role in the martial arts flick 'Kickboxer.' Check out this biography to know about his childhood, family life, achievements and fun facts about him.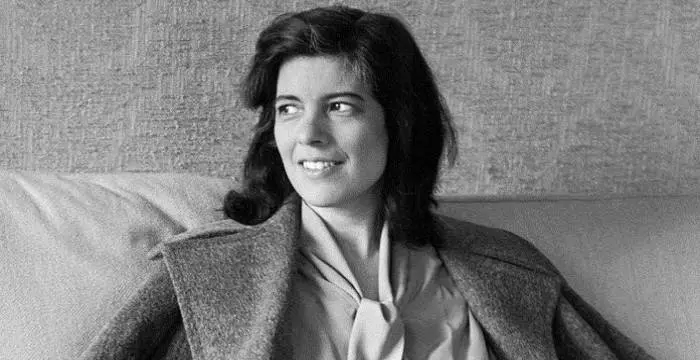 Susan Sontag is an American critical essayist, cultural analyst, novelist, political activist, filmmaker and playwright of international repute. Read on to find out more about her childhood, career, profile and timeline.
Lucy Liu's photo
Who is Lucy Liu?
Lucy Alexis Liu is an American actress, voice actress, director, producer and singer. A strikingly attractive and fiercely intelligent actress, she has broken free of many of the stereotypes that are typically slotted to Asian performers in Hollywood. Following a string of early appearances on some popular series, she skyrocketed to fame when she joined the cast of the legal comedy, "Ally McBeal", as the deliciously malicious Ling Woo. The actress quickly translated her sudden popularity into roles on the big screen in film such as "Shanghai Noon", "Charlie's Angels", and a superlative performance as Japanese crime lord O-Ren Ishii in Quentin Tarantino's "Kill Bill, Volume 1." There were theatrical disappointments including "Lucky Number Slevin" and "Rise: Blood Hunter". She made way for lucrative voice roles in animated features such as "Kung Fu Panda" and "Tinker Bell". Small screen roles such as "Cashmere Mafia" failed to produce results. A recurring part on the critically-hailed police drama "Southland" did much to re-establish her credentials as a serious actress. With her obvious beauty enhanced by an undeniable strength of character, Liu embraced her roots of which she is very proud of, but has refused to let it limit her as an artist.
// Famous ESTJ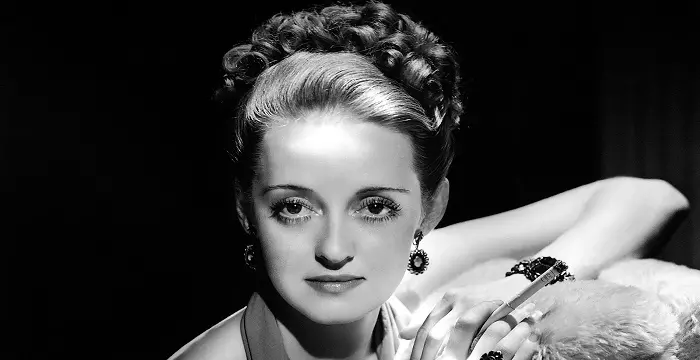 Bette Davis was an acclaimed American actress. Check out this biography to know about her childhood, life, achievements, works & timeline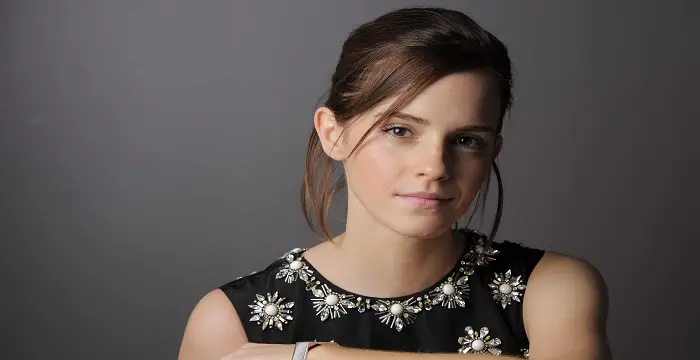 Emma Watson is a British actress and model, best-known for her role as 'Hermione Granger' in the Harry Potter series. Explore this biography to learn more about her profile, childhood, life and timeline.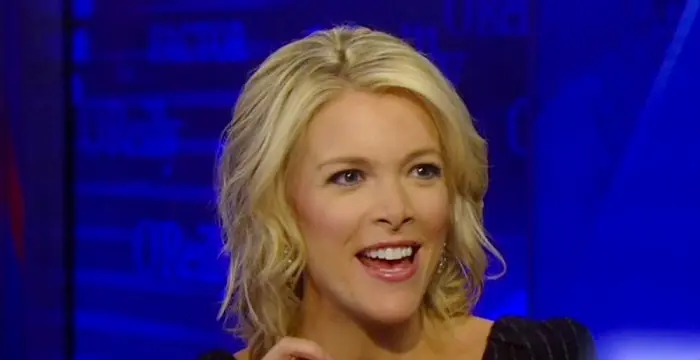 Megyn Kelly is an American journalist, political commentator and former corporate defense attorney. Check out this biography to know about her childhood, family life, achievements and fun facts about her life.
Childhood & Early Life
Lucy Liu was born on December 2, 1968 in Jackson Heights, New York, as the youngest of three children born to biochemist Cecilia and Tom Liu, a trained engineer, who sold digital clock pens to make a living.
Her older siblings are John and Jenny. She attended Joseph Pulitzer Middle School, and graduated from Stuyvesant High School in 1986. At Stuyvesant High, she went on an exchange program to Singapore.
She enrolled at the New York University, and transferred to the University of Michigan where she was a member of the Chi Omega sorority. She earned a bachelor's degree in Asian languages and cultures.
Career & Later Life
Liu began her acting career in 1989, auditioning for a supporting role in a University of Michigan production of "Alice in Wonderland" during senior year, and won the lead role despite being an Asian.
After small roles in films and TV, she was cast as Ling Woo, a Chinese American lawyer, in the 1997 comedy-drama, "Ally McBeal". High audience ratings secured Liu as a permanent cast member.
In "Payback", a 1999 crime thriller, she portrayed Pearl, a high-class BDSM prostitute connected to the Chinese mafia.
In 2000, she essayed the role of Princess Pei-Pei in "Shanghai Noon", an American martial arts action comedy western film starring Jackie Chan and Owen Wilson. The film was well-received critically and commercially.
In the 2002 film adaptation of the Broadway hit "Chicago", she played the murderess Kitty Baxter, a millionaire heiress, who briefly outshines the chief characters when she kills her husband, and his two mistresses.
She reprised her role of Alex Munday in the sequel, "Charlie's Angels: Full Throttle" in 2003, which did well at the box office, earning a worldwide total of more than $259 million.
In 2005, she made a shift, and focused more on dramas, playing a role as an FBI criminal psychologist Taryn Mills in the feature film bounty hunter chronicle "Domino".
She starred as a Mandarin black-market blood dealer in, "3 Needles", a 2005 Canadian film which was not widely released, but impressed the festival circuit with its gripping profiles of the international AIDS epidemic.
Liu made her first foray into production with the well-received documentary "Freedom's Fury" in 2006. It is about the Melbourne Summer Olympics semi-final water polo match between Hungary and the USSR.
She starred as a fast-talking coroner Lindsey trying to help the protagonist, Slevin, played by Josh Hartnett, survive a case of mistaken identity in the 2006 crime thriller, "Lucky Number Slevin".
An artist in several media, she has held several gallery shows to showcase her collage, paintings, and photography. In 2006, she donated the share of the profits of her art show to UNICEF.
She was the executive producer of the 2007 "Code Name: The Cleaner" starring Cedric the Entertainer, and Liu in a supporting role. It received negative reviews, and could not recover its production budget.
In the neo-noir action-horror 2007 film, "Rise: Blood Hunter", she played a journalist on a quest for revenge against the vampires that took her life. The film was poorly received by critics.
Her painting 'Escape; was incorporated into Montblanc's Cutting Edge Art Collection, and was exhibited during the prestigious Art Basel Miami 2008, which showed works by contemporary American artists.
She starred in the Sex and the City-inspired, "Cashmere Mafia", an American television comedy-drama which ran on ABC from January 2008 to February 20, 2008 on ABC.
She had a recurring part on the critically-hailed police drama, "Southland", which aired from 2009 to 2013 on various networks as, Jessic Tang, a Police Officer. "Southland" has received positive reviews from critics.
Major Works
She was cast as Alex Munday, one of the three angels, in the 2000 movie "Charlie's Angels" alongside Drew Barrymore and Cameron Diaz. The film earned a worldwide total of more than $264 million.
In Quentin Tarantino's 2003 action film "Kill Bill, Volume 1", her sterling performance as Japanese-Chinese-American O-Ren Ishii, Queen of the Tokyo underworld, and former Deadly Viper Assassination Squad member won her many awards.
She voiced Silvermist in the "Tinker Bell" series of movies. She also voiced Master Viper in "Kung Fu Panda", "Kung Fu Panda 2", and "Kung Fu Panda: Legends of Awesomeness".
Awards & Achievements
In 2001, Liu won two Blockbuster Entertainment Awards - Favorite Action Team (Internet Only) for "Charlie's Angels" shared with Drew Barrymore and Cameron Diaz and Favorite Supporting Actress - Action for "Shanghai Noon".
In 2003, she shared the Broadcast Film Critics Association Awards Critics Choice Award with 14 others in the Best Acting Ensemble for the film version of "Chicago".
She has won two MTV Movie Awards - Best Villain for "Kill Bill: Volume 1" and Best On-Screen Team for "Charlie's Angels" shared with Drew Barrymore and Cameron Diaz.
In 2016, she was named Harvard's Artist of the Year and was awarded the Harvard Foundation's arts medal
Personal Life & Legacy
In 1991, Liu underwent surgery after a breast cancer scare. A lump was removed, and later was found to be benign. She has studied various religions, such as Kabbalah, Buddhism, and Taoism.
In 2004, she was appointed an ambassador for U.S. Fund for UNICEF. She traveled to Pakistan and Lesotho, among several other countries, and became a spokesperson for the Human Rights Campaign.
She gave birth to a son via a gestational surrogate on August 27, 2015. The name of her son is Rockwell Lloyd Liu. The father of her son is unknown.
Trivia
This Asian-American actress did not learn English until the age of 5 as her family spoke Mandarin Chinese at home. She can speak 6 languages, and practices the martial art of Kali-Eskrima-Silat (knife-and-stick fighting).
// Famous New York University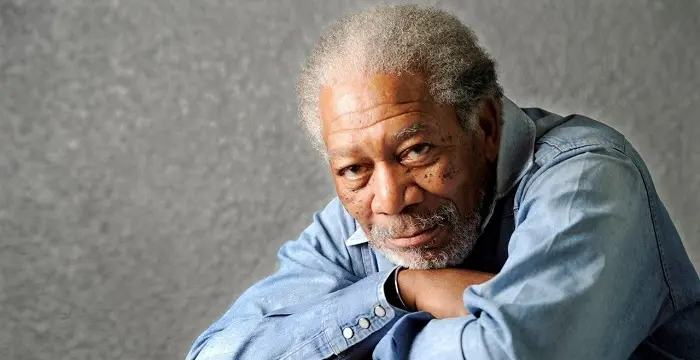 Morgan Freeman is an Academy Award winning actor known for his work in movies like 'Street Smart', 'Driving Miss Daisy' and 'Million Dollar Baby'. This biography provides detailed information about his childhood, life, achievements, works & timeline.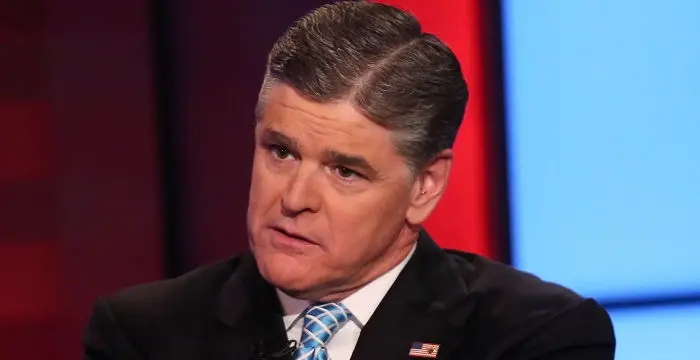 Sean Hannity is a television host and political commentator best known for the talk show 'The Sean Hannity Show'. This biography of Sean Hannity provides detailed information about his childhood, life, achievements, works & timeline.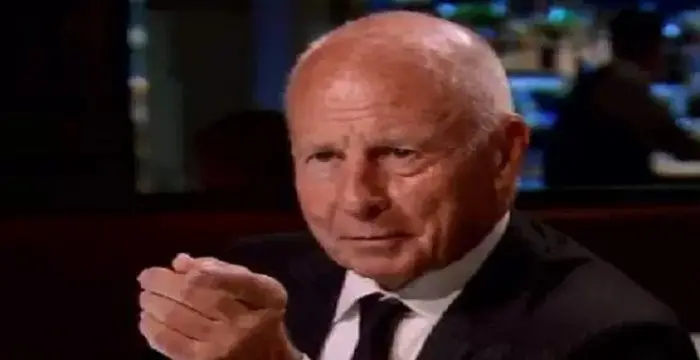 Thomas Girardi is an American attorney who co-founded the law firm, Girardi & Keese. Check out this biography to know about his childhood, family life, achievements and fun facts about him.
Lucy Liu's awards
Year
Name
Award

MTV Movie & TV Awards

2004
Best Villain
Kill Bill: Vol. 1 (2003)
2001
Best On-Screen Team
Charlie's Angels (2000)
Lucy Liu biography timelines
// 2nd Dec 1968

Lucy Liu was born on December 2, 1968 in Jackson Heights, New York, as the youngest of three children born to biochemist Cecilia and Tom Liu, a trained engineer, who sold digital clock pens to make a living.

// 1986

Her older siblings are John and Jenny. She attended Joseph Pulitzer Middle School, and graduated from Stuyvesant High School in 1986. At Stuyvesant High, she went on an exchange program to Singapore.

// 1989

Liu began her acting career in 1989, auditioning for a supporting role in a University of Michigan production of "Alice in Wonderland" during senior year, and won the lead role despite being an Asian.

// 1991

In 1991, Liu underwent surgery after a breast cancer scare. A lump was removed, and later was found to be benign. She has studied various religions, such as Kabbalah, Buddhism, and Taoism.

// 1997

After small roles in films and TV, she was cast as Ling Woo, a Chinese American lawyer, in the 1997 comedy-drama, "Ally McBeal". High audience ratings secured Liu as a permanent cast member.

// 1999

In "Payback", a 1999 crime thriller, she portrayed Pearl, a high-class BDSM prostitute connected to the Chinese mafia.

// 2000

In 2000, she essayed the role of Princess Pei-Pei in "Shanghai Noon", an American martial arts action comedy western film starring Jackie Chan and Owen Wilson. The film was well-received critically and commercially.

// 2000

She was cast as Alex Munday, one of the three angels, in the 2000 movie "Charlie's Angels" alongside Drew Barrymore and Cameron Diaz. The film earned a worldwide total of more than $264 million.

// 2001

In 2001, Liu won two Blockbuster Entertainment Awards - Favorite Action Team (Internet Only) for "Charlie's Angels" shared with Drew Barrymore and Cameron Diaz and Favorite Supporting Actress - Action for "Shanghai Noon".

// 2002

In the 2002 film adaptation of the Broadway hit "Chicago", she played the murderess Kitty Baxter, a millionaire heiress, who briefly outshines the chief characters when she kills her husband, and his two mistresses.

// 2003

She reprised her role of Alex Munday in the sequel, "Charlie's Angels: Full Throttle" in 2003, which did well at the box office, earning a worldwide total of more than $259 million.

// 2003

In Quentin Tarantino's 2003 action film "Kill Bill, Volume 1", her sterling performance as Japanese-Chinese-American O-Ren Ishii, Queen of the Tokyo underworld, and former Deadly Viper Assassination Squad member won her many awards.

// 2003

In 2003, she shared the Broadcast Film Critics Association Awards Critics Choice Award with 14 others in the Best Acting Ensemble for the film version of "Chicago".

// 2004

In 2004, she was appointed an ambassador for U.S. Fund for UNICEF. She traveled to Pakistan and Lesotho, among several other countries, and became a spokesperson for the Human Rights Campaign.

// 2005

In 2005, she made a shift, and focused more on dramas, playing a role as an FBI criminal psychologist Taryn Mills in the feature film bounty hunter chronicle "Domino".

// 2005

She starred as a Mandarin black-market blood dealer in, "3 Needles", a 2005 Canadian film which was not widely released, but impressed the festival circuit with its gripping profiles of the international AIDS epidemic.

// 2006

Liu made her first foray into production with the well-received documentary "Freedom's Fury" in 2006. It is about the Melbourne Summer Olympics semi-final water polo match between Hungary and the USSR.

// 2006

She starred as a fast-talking coroner Lindsey trying to help the protagonist, Slevin, played by Josh Hartnett, survive a case of mistaken identity in the 2006 crime thriller, "Lucky Number Slevin".

// 2006

An artist in several media, she has held several gallery shows to showcase her collage, paintings, and photography. In 2006, she donated the share of the profits of her art show to UNICEF.

// 2007

She was the executive producer of the 2007 "Code Name: The Cleaner" starring Cedric the Entertainer, and Liu in a supporting role. It received negative reviews, and could not recover its production budget.

// 2007

In the neo-noir action-horror 2007 film, "Rise: Blood Hunter", she played a journalist on a quest for revenge against the vampires that took her life. The film was poorly received by critics.

// 2008

Her painting 'Escape; was incorporated into Montblanc's Cutting Edge Art Collection, and was exhibited during the prestigious Art Basel Miami 2008, which showed works by contemporary American artists.

// 20th Feb 2008

She starred in the Sex and the City-inspired, "Cashmere Mafia", an American television comedy-drama which ran on ABC from January 2008 to February 20, 2008 on ABC.

// 2009 To 2013

She had a recurring part on the critically-hailed police drama, "Southland", which aired from 2009 to 2013 on various networks as, Jessic Tang, a Police Officer. "Southland" has received positive reviews from critics.

// 27th Aug 2015

She gave birth to a son via a gestational surrogate on August 27, 2015. The name of her son is Rockwell Lloyd Liu. The father of her son is unknown.

// 2016

In 2016, she was named Harvard's Artist of the Year and was awarded the Harvard Foundation's arts medal
// Famous T V & Movie Producers
Lucy Liu's FAQ
What is Lucy Liu birthday?

Lucy Liu was born at 1968-12-02

Where is Lucy Liu's birth place?

Lucy Liu was born in Jackson Heights, Queens, New York, United States

What is Lucy Liu nationalities?

Lucy Liu's nationalities is American

Who is Lucy Liu siblings?

Lucy Liu's siblings is Jenny Liu, John Liu

Who is Lucy Liu childrens?

Lucy Liu's childrens is Rockwell Lloyd Liu

What was Lucy Liu universities?

Lucy Liu studied at New York University,University Of Michigan, Joseph Pulitzer Middle School, Stuyvesant High School, University of Michigan

What was Lucy Liu notable alumnis?

Lucy Liu's notable alumnis is New York University, University Of Michigan

How tall is Lucy Liu?

Lucy Liu's height is 160

Who is Lucy Liu's father?

Lucy Liu's father is Tom Liu

Who is Lucy Liu's mother?

Lucy Liu's mother is Cecilia Liu

What is Lucy Liu's sun sign?

Lucy Liu is Sagittarius

How famous is Lucy Liu?

Lucy Liu is famouse as Actress