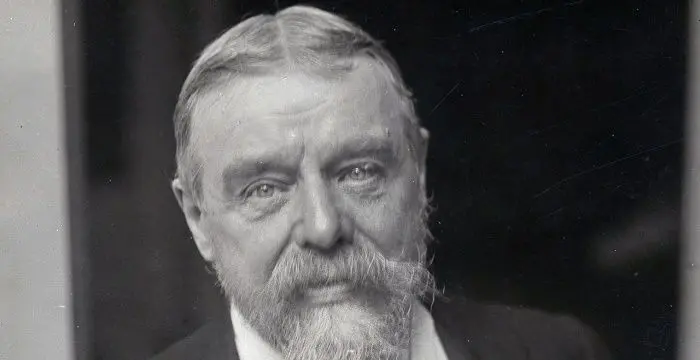 Lawrence Alma-Tadema - Artists & Painters, Life Achievements and Childhood
Lawrence Alma-Tadema's Personal Details
Lawrence Alma-Tadema was one of the foremost classical painters of his time
| Information | Detail |
| --- | --- |
| Birthday | January 8, 1836 |
| Died on | June 25, 1912 |
| Nationality | British |
| Famous | Artists & Painters, Artists |
| Spouses | Marie-Pauline Gressin Dumoulin |
| Universities | |
| Birth Place | Dronrijp |
| Gender | Male |
| Father | Pieter Jiltes |
| Mother | Hinke Dirks Brouwer |
| Sun Sign | Capricorn |
| Born in | Dronrijp |
| Famous as | Painter |
| Died at Age | 76 |
// Famous Artists & Painters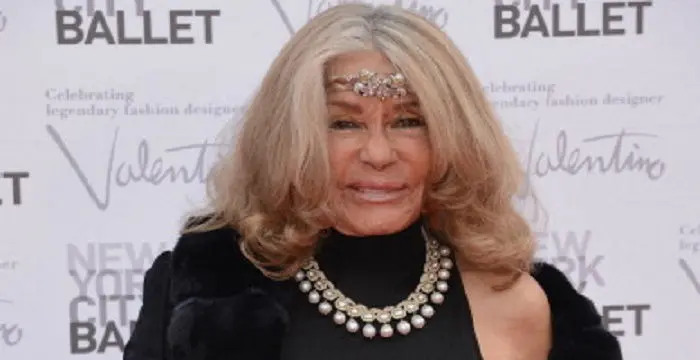 Micheline Roquebrune is a petite Moroccan-French painter best known as the third wife the legendary Scottish actor Sir Sean Connery. Check out this biography to know about her birthday, childhood, family life, achievements and fun facts about her.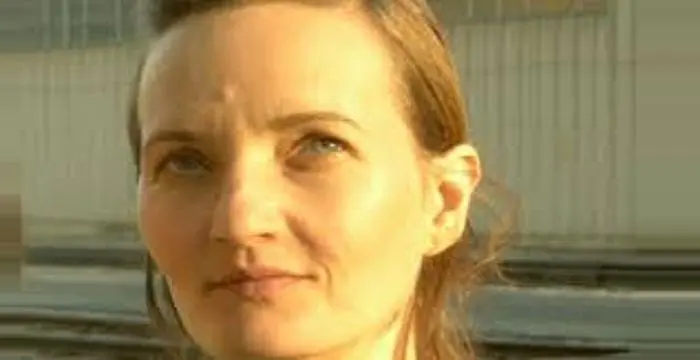 Yvonne McGuinness is an Irish multimedia artist. This biography profiles her childhood, family, personal life, career, etc.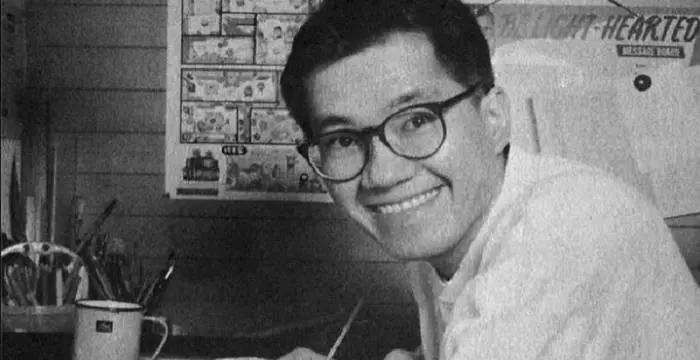 Akira Toriyama is a Japanese manga artist. This biography profiles his childhood, family, personal life, achievements, etc.
Lawrence Alma-Tadema's photo
Who is Lawrence Alma-Tadema?
Lawrence Alma-Tadema was a painter who brought the world of Merovingian and ancient Roman splendor and decadence to life. His life-like portrayals brings before one the reminiscences of the bygone era that can now only be conjured in the realms of the imagination. With painstaking detail and an innate quest for perfection, Lawrence's oeuvre includes some of the most famous paintings of the Classical antiquity. During his lifetime, he was the most sought after artist for Victorian collectors and even though after his death his popularity started to wane, in recent times his work has seen a strong resurgence in interest. He was an accomplished painter, no doubt, but on top of that, he had also left a profound impression in theater set design, furniture design and fashion. He believed that the quality of his paintings depended a lot on how effectively he involved himself in these diverse interests. A man of jocular personality, his paintings also display his love for life with rich color and floral work. If you like to know more about this master, go through the brief biography given below.
// Famous Artists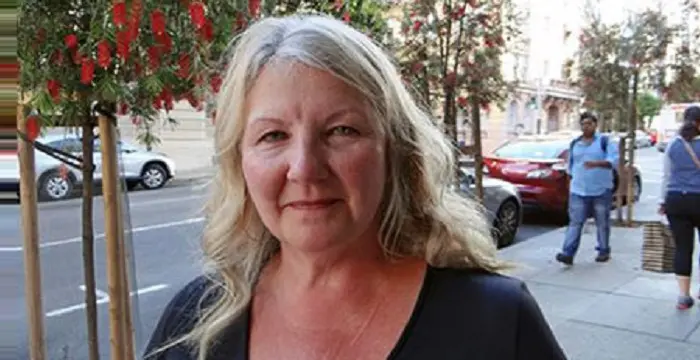 Susan Mikula is an American artist and photographer. Check out this biography to know about her childhood, family life, achievements and fun factsabout her life.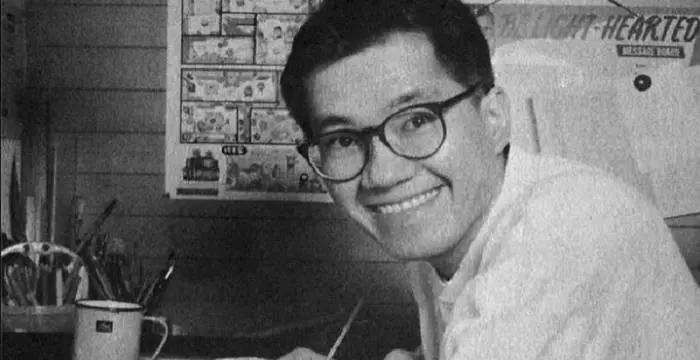 Akira Toriyama is a Japanese manga artist. This biography profiles his childhood, family, personal life, achievements, etc.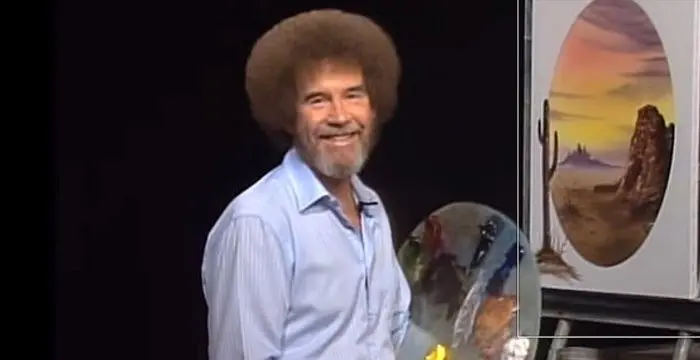 Bob Ross was a celebrated, creative American painter and an art instructor. Check out this biography to know about his birthday, childhood, family life, achievements and fun facts about him.
Biography detail
Lawrence Alma-Tadema's Childhood And Early Life
Lawrence Alma-Tadema was born on 8 January 1836 to Pieter Jiltes Tadema, a village notary and Hinke Dirks Brouwer, who was the half-sister of Pieter's first wife. He was born in Dronrijp, in the north of Netherlands. Pieter was also a respected organist and composer. Lawrence was the third child of his parents. He had one sister, Artje and three stepbrothers from his father's first wife. He was christened as Lourens Alma Tadema, but later changed his forename to the more English sounding Lawrence. In 1938, Lawrence's family moved to the near-by town of Leeuwarden a year after his birth, where his father got a more lucrative post. When he was four years old, his father died leaving his mother to take care of her five children.
Lawrence's mother was very much interested in art and she decided that drawing lessons should be an important part of her children's education. So, she hired a local drawing master and thus, Lawrence received his first training in art from him. At school, he was more interested in drawing and history and he found other subjects tedious. When he was 13 years old, he received his first commission, to paint a joint portrait of three of his friends. The three friends who commissioned him were the children of the Hamstras and they intended it to be a surprise gift for their parents. The result was the 'Portrait of the three Hamstra Children'. The same year he also painted the 'Miracle of the Abbot of Liauckema'.
As a boy, his mother wanted him to become a lawyer, but he was not interested. As an alternative, he had to take music lessons while pursuing painting on the side. This put considerable strain on him, as he had to juggle between his music, art and school. When he was 15 years old, he was diagnosed as consumptive, suffering physical and mental breakdown. Since the doctor said that he had only a few years to live, his mother decided to allow Lawrence to spend his days at leisure. The young Lawrence spent his time drawing and painting. Surprisingly, in time, his health improved within a year and he was healthy enough to pursue his education. The time he spent drawing and sketching when he was sick convinced him that he wanted to become an artist. So, in 1852, after regaining his health, he joined the Royal Academy of Antwerp. There, under the celebrated Belgian painter, Gustave Wappers, Lawrence studied Dutch and Flemish art. At the Academy, he also had the opportunity to study under many renowned masters. During his four years at the Academy, he blossomed as a painter, winning many prestigious awards.
From 1855 to 1856, he worked at the studio of Joseph Laurent Dyckmanns, who became the director of the studio after Wappers left. During this time, he painted 'A Poacher returning home after a hunt'. Under his influence, Lawrence concentrated on painting the low-life of Netherlands.
Towards the end of his final years at the Academy, in 1855, he also became an apprentice to the painter Louis Jan de Taeye, who used to teach courses in history and historical costumes at the college, working with him as a studio assistant for three years. Lawrence had enormous respect for his Professor who was responsible for influencing him to portray Merovingian themes in his early career. It was during this time and under the tutelage of Taeye, that he developed a characteristic that later became his hallmark. In November 1858, Lawrence left the studio and returned to Leeuwarden. He then settled in Antwerp and started working with the painter Baron Jan August Hendrik Leys. His mother and sister joined him the next year.
In 1861, Lawrence completed his first major work under the guidance of Leys, titled 'The Education of the Children of Clovis', which laid the foundation of his fame. The painting was exhibited at the Artistic Congress at Antwerp and it created a sensation among the artists and critics though Leys while praising the painting was a little bit critical of Lawrence's treatment of marble in the work. The painting was purchased by the Antwerp Society for the Encourage of Fine Arts and subsequently gifted to King Leopold of Belgium. It was this criticism of Leys that motivated him to perfect his technique. Later in life, he was considered the best painter of marble and variegated granite. In 1861, he visited the National German Exhibition at Cologne where he saw the paintings of the late German-Gothic period. He also visited several museums in Cologne and Mainz. Here, he took the opportunity to sketch the marble statues from the late and early Christian period. 
Till the mid 1860s, Lawrence was deeply involved in painting Merovingian themes. He then switched to depicting ancient Egypt themes, as they were more popular. He spent considerable energy in research and his paintings of Frankish and Egyptian life were noted for their attention to even the minutest detail. Lawrence left Leys studio in 1862 to establish his own career as a classical subject European artist.
Lawrence first visited Italy during his honeymoon in 1863. On a visit to Rome and Pompeii, he became interested in the life of ancient Greece and Rome. He stayed for a month in Rome, where he began to work on the 'Interior of the Church of San Clemente Rome'. The ruins of Pompeii fascinated him so much that much of his works in the forthcoming decades were inspired from it. They returned home at the end of the year, visiting Paris on the way, where he entered a painting 'Pastimes in Ancient Egypt' in the Paris Salon. The painting was highly appreciated and won the gold medal. Napoleon III offered 3000 francs for it, but Lawrence declined.
In Antwerp, he completed 'Queen Fredegonda at the deathbed of Bishop Praetextatus' in 1864, which he had started before marriage. Painted in Merovingian themes, it was the first of the three paintings that marked the end of his interest in this theme. In the summer of the same year, Lawrence met the most influential art dealer of his time called Ernest Gambert who was very much impressed with his work. At that time, he was painting the 'Egyptian Chess Players', which he completed the next year. Gambert recognized that Lawrence had unusual talents for painting and he commissioned him to paint 24 works. Gambert also showcased three of his paintings in London at the Annual French and Flemish Exhibition at the French Gallery. The next year, Lawrence relocated to Brussels, where he was honored with the Knight of the Order of Leopold in 1866 for his painting 'Preparations for the festivities'. In October 1867, after three and a half years, Lawrence completed Gambert's Commission with the painting 'Tarquinius Superbus'. After that, Gambert offered him a second commission for 48 paintings, which he gladly accepted. During this time, he also visited quite a few places like Italy and Germany, either to paint and sketch or exhibit his paintings. His painting 'Flowers' was exhibited at the Royal Academy and 'A Birthchamber, seventeenth century' at the Levende Meesters Exhibition, both in Amsterdam. In recognition to his contribution to the art of Netherlands, King Willem III made him a Knight of the Order of the Dutch Lion.
After his wife died 1869, Lawrence also began to suffer from a mysterious medical problem, which the doctors failed to diagnose. His good friend, Gambert, suggested that he go to England to consult the doctors there. So, he went there in the fall of that year.
Life In England
On a brief visit to London in 1869, he was invited to the home of the painter Ford Madox Brown, where he met the painter's 17-year-old daughter, Laura, and fell in love with her. After the Franco-Prussian War broke out in July 1870, Lawrence decided to relocate to England. This decision was also strongly supported by Gambert who felt that London was the best place to be to further an artist's career. Lawrence was partly motivated to move to London because of his infatuation with Laura. So, in September the same year he took his sister and two small daughters and arrived in London, where lived the rest of his life. He rented a studio and house that belonged to another of Gambert's artist, the famous orientalist painter, Frederick Goodall. There he contacted Laura and very soon became her painting tutor. It was during one such teaching session that he proposed her. He was 34 and she was only 18. Initially her father opposed the marriage, but relented on the condition that they would only marry after both of them knew each other well.
In London, Lawrence enjoyed enormous success, becoming the most famous and highly paid artists of his time. He adopted a more lightened and brightened tone with varied hues. In 1871, just before his marriage to Laura, Lawrence and his family settled in a new house called Townshend House, where he would stay for the next fourteen years.  
After marrying Laura in July 1871, he and his wife travelled through Europe. The couple first went to Brussels and then to Antwerp. In August, they went to The Hague and then to Leeuwarden, after which they visited his birthplace Dronrijp. They returned to London in September. In 1872, Lawrence devised an ingenious technique to make it difficult for forgers to pass fake paintings as original. What he did was that he organized all his paintings into an identification system. In this system, he assigned an opus number under his signature, in all his paintings, both new and old.
By 1874, he had already completed 40 paintings of his friend Gambert's second commission. Looking for a break, Lawrence and his wife went on a holiday, from June to August. They visited The Hague and, in September, the couple visited Scotland on the invitation of their friends, William Bell Scott and Alice Boyd. They went back to London in the first week of October. In the final months of 1875, the Tademas went on a continental journey, lasting about five and a half months. They travelled to Brussels first and then went to Holland, Germany, Florence, Venice, Bologna and Verona, before finally arriving at Rome. In Rome, he again visited the ruins of Pompeii, but this time he was able to collect many photographs of the ruins. This was the beginning of his enormous collection of folios, which he used in the completion of his paintings. He also visited the famed Roman gardens, which inspired him to create beautiful works like 'A corner of the gardens of the Villa Borghese' in 1876; 'Spring' in 1877; and 'Flora' in 1877. In January 1876, Lawrence rented a studio in Rome. When he was in Rome, he received the news that he had been elected an Associate of the Royal Academy. As a result, he also became a member of the prestigious Athenaeum Club. They returned home in April. In London, Lawrence exhibited 'An audience at Aggripa's' at the Royal Academy's Summer Exhibition, a painting which he started in 1874, but finished it completely only in Rome in 1876. It enjoyed enormous success with both the critics and the public. The press at that time considered the painting to be his perfect work. The year after returning from Rome, he completed several paintings that he had started there.
Lawrence was made a full academician in June 1879 and at the end of the year, he took up another project—stage design. He worked on Sir Henry Irving's Shakespearean play 'Coriolanus', painting eight water colors depicting Etruscan times. The play would however be staged 21 years later. He painted the set with detailed studies of Etruscan architecture. Naturally, his output was very low during this time, but later that year, partly because of his detailed set designing works, he was made a full member of the Royal Institute of British Architects. The next year, he was elected an honorary member of the Society of British Artists.
Three years after being elected to the Royal Academy, a retrospective of his major works was held at Grosvenor Gallery in London. In 1883, he went to Pompeii, where further excavations have been carried out. He spent a great deal studying the site and collecting materials to know more on the daily Roman life so that he could use in his paintings. In April of that year, he was made an associate of the Association of Watercolor Painters in Rome, where earlier he had submitted a watercolor titled 'A Solicitation'. From 1884 to 1887, apart from painting, Lawrence spent much of the time designing the Music Salon of the mansion of Henry G Marquand. He also designed a suite of furniture and an ornate pianoforte. His next major exhibition opened in 1887, at the Royal Manchester Institution's Jubilee Exhibition to commemorate the fiftieth year of Queen Victoria's reign. The exhibition, though small, displayed the best of his works.
Later Life
Lawrence was plagued by ill health during the later part of 1887. He also spent a lot of time working on the new house and so he could paint only one picture at that time. The next year Charles Halle and Comyns Carr opened the New Gallery and Lawrence submitted five pieces for its exhibition. For the next twelve years, Lawrence continued to exhibit at the New Gallery. He also served on the Consultative Committee of the New Gallery along with other personalities.
By 1890, he became more active in theater and some of his paintings during this period were also influenced by this. His output also decreased significantly but the quality of his paintings increased. He exhibited 'Portrait of Dr. Joseph Joachim' in Antwerp in 1895, which was painted two years earlier. It was partly because of this painting that he was made an Officer of the Order of Leopold of Belgium. The same year, he assisted Sir Henry Irving in the production of the play 'Julius Caesar' but owing to some differences he began to work on another play of Sir Henry called 'Cymbeline'. Lawrence designed the sets and the scenery, which was highly appreciated by Sir Henry. After that, he went back to design for 'Julius Caesar' and the play opened in 1898 at her Majesty's Theater and it proved to be a financial and artistic success. His work on this play also established him as a major figure in British theater.
In 1899, Lawrence was bestowed with a knighthood, becoming the eighth artist from the continent to be honored so. Lawrence spent much of 1900 and the early 1901 working on 'Coriolanus', which was started in 1878. The play premiered on April 1901 but failed to impress the critics and public. Apart from painting and theater, he also designed furniture and costumes. The 'Tadema tunics' made by Liberty of London, became a rage among wealthy American women. He was also interested in illustration, textiles and frame making. In 1905, he was conferred with the Order of Merit by King Edward VII.
Personal Life
On 3 January 1863, his invalid mother passed away and on 24 September, the same year he married Marie-Pauline Gressin Dumoulin, the daughter of a French journalist. They spent their honeymoon travelling through Florence, Rome, Naples and Pompeii. They had three children. The eldest son died a few months after birth of small pox. His daughter, Laurence, born in 1865, was an artist and another daughter, Anna, born two years later, was an artist. Lawrence painted three portraits of his wife, the most notable being the work 'My Studio' in 1867 and also appeared in a number of his oil paintings. His wife died just six years after marriage due to small pox. She was 32. After her death, Lawrence stopped painting for four months. During this time his sister, who stayed with them took care of the couple's very young children. Lawrence married Laura Theresa Epps, a painter, in July 1871. The couple didn't have any children, but Laura took good care of her stepdaughters. He had met her when he went to London for treatment the year his wife passed away. He also painted her in a number of works, the most notable being, 'The Women of Amphissa' in 1887. She died in 1909 and was buried in Kensel Green Cemetery. Lawrence Tadema passed away in 1912 at the age of 76 in the German spa of Wiesbaden. He was buried in St. Paul's Cathedral.
Notable Works
Maria Magdalena - 1854
The Education of the Children of Clovis - 1861
Egyptian Chess Players - 1865
Lesbia Weeping over a Sparrow - 1866
A Sculpture Gallery - 1867
Claudius Summoned - 1867
Portrait of Mme. Bonnefoy and M. Puttemans - 1867
Phidias Showing the Frieze of the Parthenon to his Friends - 1868
The Honeymoon - 1868
Egyptian Juggler - 1870
The Vintage Festival - 1870
Pottery Painting - 1871
Death of the Pharaoh's Firstborn Son - 1872
Cherries - 1873
Joseph Overseer of the Pharoah's Granaries - 1874
A Bath - 1876
Between Hope and Fear - 1876
Pleading - 1876
A Sculptors Model - 1877
Autumn Vintage Festival - 1877
Flora - 1877
Sculptors in Ancient Rome - 1877
After the Audience - 1879
Strigils and Sponges - 1879
Ave. Caesar, Io Saturnalia - 1880
In the Tepidarium - 1881
Sappho and Alcaeus - 1881
An Oleander - 1882
Between Venus and Bacchus - 1882
The Parting Kiss - 1882
A Declaration - 1883
Antony and Cleopatra - 1883
The Roman Potter - 1884
Who Is It? - 1884
A Reading from Homer - 1885
Expectations - 1885
The Triumph of Titus - 1885
The Women of Amphissa - 1887
The Roses of Heliogabalus - 1888
A Dedication to Bacchus - 1889
Promise of Spring - 1890
The Frigidarium - 1890
A Kiss - 1891
An Earthly Paradise - 1891
Loves Votaries - 1891
Comparisons - 1892
Courtship the Proposal - 1892
Unconscious Rivals - 1893
Spring - 1894
A Coign of Vantage - 1895
A Difference of Opinion - 1896
Maurice Sens - 1896
Self-Portrait - 1896
The Colosseum - 1896
Whispering Noon - 1896
Hero - 1898
The Conversion of Paula By Saint Jerome - 1898
The Baths of Caracalla - 1899
A Listener - 1899
Vain Courtship - 1900
Caracalla - 1902
Unwelcome Confidences - 1902
Among the Ruins - 1902-04
Silver Favourites - 1903
Under the Roof of Blue Ionian Weather - 1903
The Finding of Moses - 1904
Ask Me No More - 1906
A Favourite Custom - 1909
Caracalla and Geta - 1909
Hopeful - 1909
Preparation in the Coliseum – 1912
// Famous Capricorn Celebrities peoples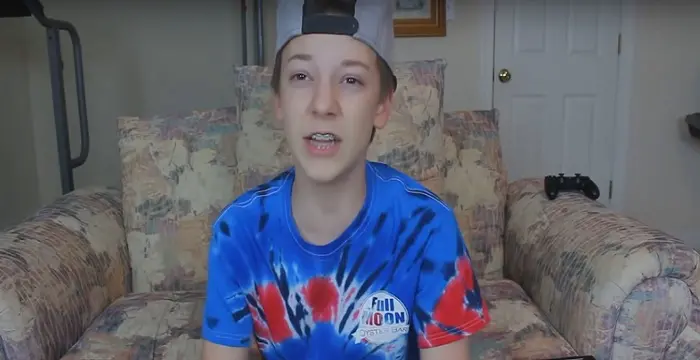 All about American social media star Weston Koury, including his age, family life, girlfriends, birthday, and some fun facts.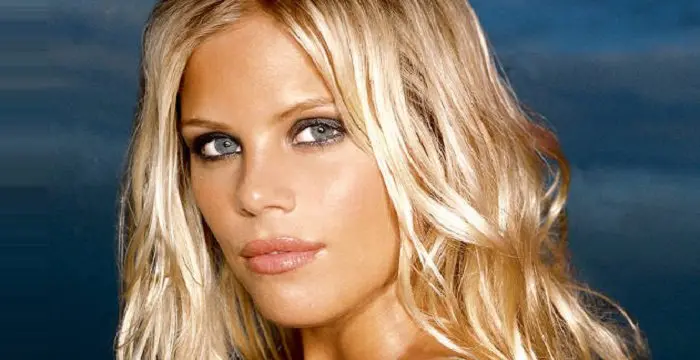 Elin Nordegren is the ex-wife of Tiger Woods. Check out this biography to know about her childhood, family life, achievements and fun facts about her life.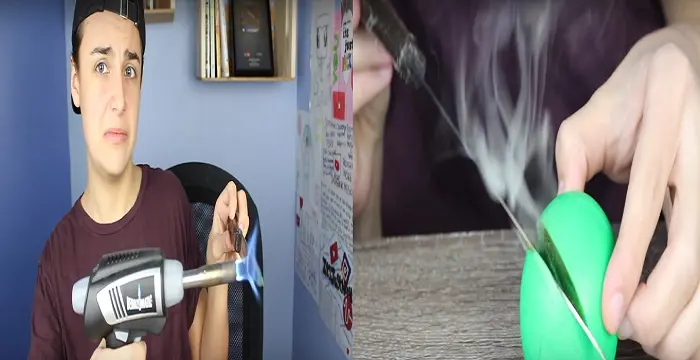 ItsJustNick is a Canadian YouTube star & social media personality. Let's take a look at his family and personal life including age, date of birth, net worth, girlfriends, and fun facts.
// Famous British peoples
Lawrence Alma-Tadema's FAQ
What is Lawrence Alma-Tadema birthday?

Lawrence Alma-Tadema was born at 1836-01-08

When was Lawrence Alma-Tadema died?

Lawrence Alma-Tadema was died at 1912-06-25

Where was Lawrence Alma-Tadema died?

Lawrence Alma-Tadema was died in Wiesbaden

Which age was Lawrence Alma-Tadema died?

Lawrence Alma-Tadema was died at age 76

Where is Lawrence Alma-Tadema's birth place?

Lawrence Alma-Tadema was born in Dronrijp

What is Lawrence Alma-Tadema nationalities?

Lawrence Alma-Tadema's nationalities is British

Who is Lawrence Alma-Tadema spouses?

Lawrence Alma-Tadema's spouses is Marie-Pauline Gressin Dumoulin

What was Lawrence Alma-Tadema universities?

Lawrence Alma-Tadema studied at Laurence, Anna

Who is Lawrence Alma-Tadema's father?

Lawrence Alma-Tadema's father is Pieter Jiltes

Who is Lawrence Alma-Tadema's mother?

Lawrence Alma-Tadema's mother is Hinke Dirks Brouwer

What is Lawrence Alma-Tadema's sun sign?

Lawrence Alma-Tadema is Capricorn

How famous is Lawrence Alma-Tadema?

Lawrence Alma-Tadema is famouse as Painter