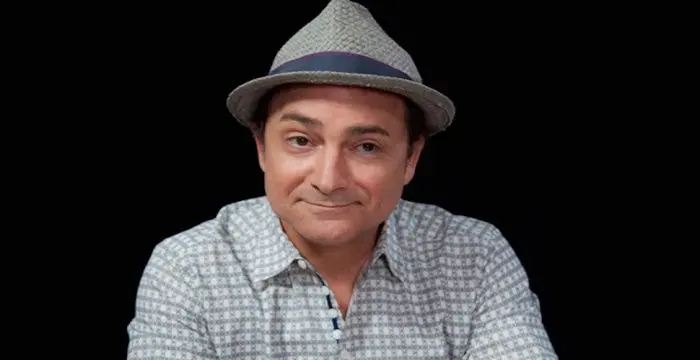 Kevin Pollak - Film & Theater Personalities, Life Achievements and Childhood
Kevin Pollak's Personal Details
Kevin Pollack is an American actor, comedian, and impressionist
// Famous Stand-up Comedians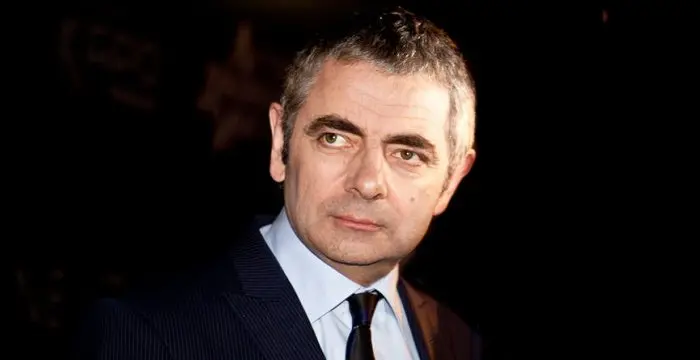 Rowan Atkinson is an English actor and screenwriter, famous for his work in 'Mr. Bean' and 'Blackadder'. This biography profiles his childhood, life, acting career, achievements and timeline.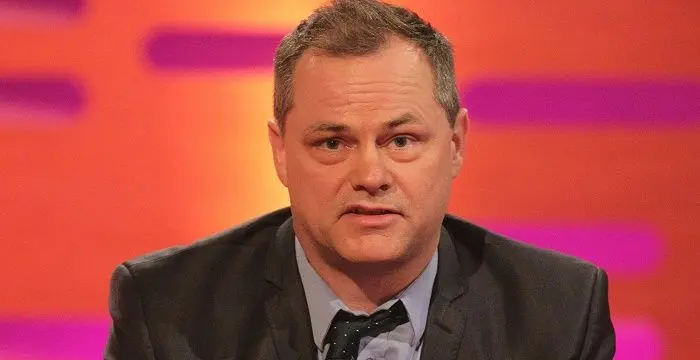 Jack Dee is an English stand-up comedian, actor and writer. This biography provides detailed information about his childhood, life, works, achievements and timeline.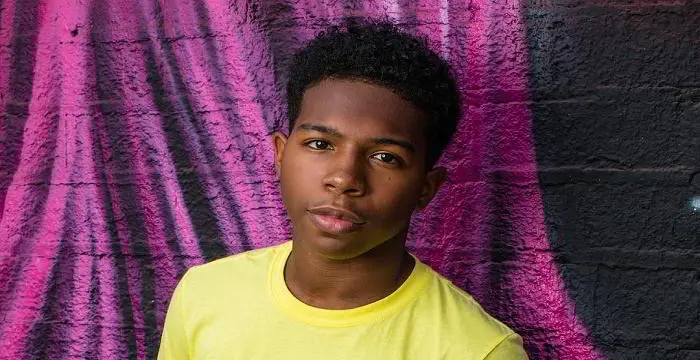 Deshae Frost is an American stand-up comedian and actor. Let's have a look at his childhood, family, personal life, etc.
Kevin Pollak's photo
Who is Kevin Pollak?
Kevin Pollack is an American actor, comedian, and impressionist. He is best known for his performance in stand-up comedy shows. Pollak ventured into acting and comedy shows at a very young age. In an era where comedy clubs were unheard of, Pollak started performing in comedy shows in the night clubs of San Jose. His quick wit and comic timings helped him create a place for himself in the entertainment industry. Pollak has starred in more than 80 movies. He has often played supporting characters, such as the best friend or the confidant of the main character. He has hosted various game shows on TV and his screen presence and endearing personality has made his TV shows successful. Pollak's most remarkable talent is his ability to impersonate famous people. He has made a name for himself as a talented impressionist. Pollak is an avid poker player and active on social media too. His weekly chat show which is streamed on 'YouTube' has many viewers.
// Famous Film & Theater Personalities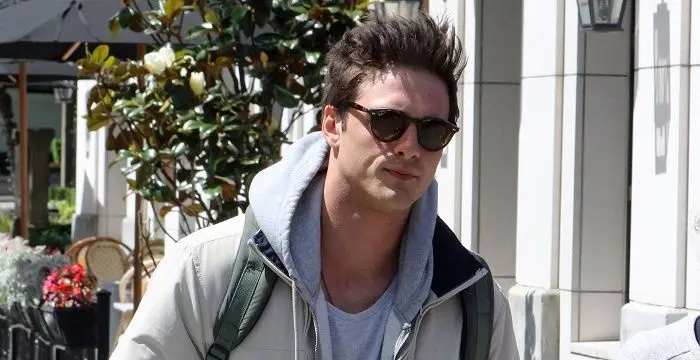 Jacob Elordi is an Australian actor. Let's take a look at his childhood, family, personal life, career, etc.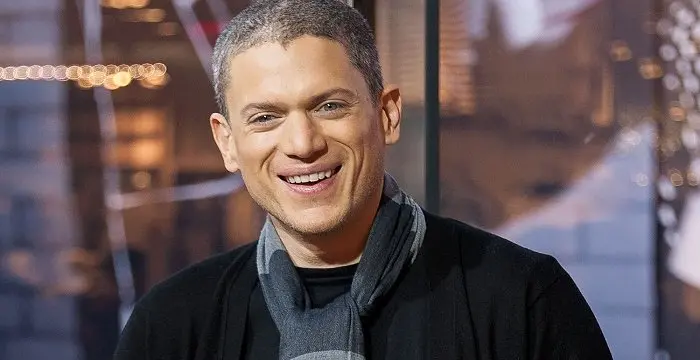 Wentworth Miller is an American actor and screenwriter who achieved recognition for his role in the TV series 'Prison Break'.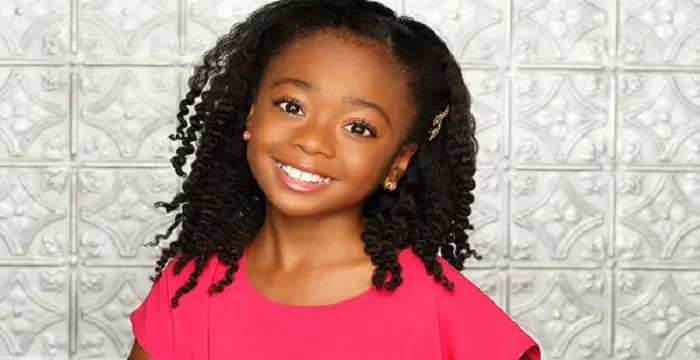 Skai Jackson is an American child actress with huge fan following. Find more about her family & personal life, relationships, facts and more.
Childhood & Early Life
Kevin Elliot Pollak was born on October 30, 1957, in San Francisco, California. He spent his childhood in San Jose, California, with his father, Robert Pollack and mother, Elaine Harlow. He has an elder brother, Craig.
Pollak graduated from the 'Pioneer High School,' California. He was passionate for comedy from his childhood. Pollack started performing stand-up comedy at the age of ten. As a teenager, Pollak conducted comedy shows in the night clubs of San Jose. As music was more popular than comedy in those days, Pollard had to struggle to get opportunities for his show. Initially, he used to perform in the intervals between music.
Kevin Pollak is immensely talented in impersonating famous people and this has definitely helped him in his career. At the age of 17, he was invited by the famous impressionist Rich Little, to perform with him. They both performed their versions of 'Columbo,' a character played by the legendary actor Peter Falk. Pollak moved to San Francisco after graduation. In 1982, he won the second prize in the 'San Francisco International Comedy Competition.'
Career
Pollak started his career as a comedian and performed in various cities. In 1988, he got his first big break in the movie 'Willow,' directed by Ron Howard. In 1990, Pollack played 'Izzy Kirk' in the film, 'Avalon.' In 1992, Pollak showed his acting prowess in the legal-drama film, 'A Few Good Men,' directed by Rob Reiner. In this movie, he co-starred with popular actors, such as Tom Cruise, Jack Nicholson, and Demi Moore. His character, 'Lieutenant Sam Weinberg,' received praise from the audience.
Following the success of 'A Few Good Men,' Pollak acted in various movies such as 'End of Days,' 'The Wedding Planner,' and 'Ricochet.' He played 'Jacob Goldman' in 'Grumpy Old Men' and its sequel, 'Grumpier Old Men.' Pollak performed negative characters too. He played the criminal, 'Todd Hockney,' in 'The Usual Suspects,' a crime thriller directed by Bryan Singer. Pollak played the gangster, 'Janni Pytor Gogolak,' in 'The Whole Nine Yards.' In 1999, Pollak performed the lead character, 'President Walter Emerson' in 'Deterrence,' directed by Rod Lurie. 'President Emerson' was the 'Vice President,' elevated to the role of 'The President,' who had to deal with a sudden nuclear crisis. Pollak played the character convincingly.
Kevin Pollak performed in various TV shows as well. He hosted the first season of the celebrity game show, 'Celebrity Poker Showdown,' which was aired on 'Bravo' network. In 2006, he played 'Karl Kreutzfeld' in the TV series, 'The Lost Room,' which was telecast on 'Sci Fi' network. In 2010, Pollak hosted the game show, 'Million Dollar Money Drop' on 'Fox' network. He played 'Alvin Biletnikoff' in the American sitcom 'Mom,' aired on 'CBS.' In 2017, Pollak performed in the comedy-drama TV series, 'The Marvelous Mrs. Maisel,' as the recurring character, 'Moishe Maisel.'
Pollak has donned the cap of a director too. He made his directorial debut in the web series, 'Vamped Out,' which was featured on the internet TV, 'Babelgum,' The comedy-based documentary, 'Misery Loves Comedy,' directed by Pollak, was premiered at the '2015 Sundance Film Festival.' In 2016, he directed the comedy movie, 'The Late Bloomer.'
Pollak is most popular for his outstanding ability to impersonate people. As a celebrity impressionist, he has impersonated various famous people such as Woody Allen, Eddy Murphy, Al Pacino, and Sylvester Stallone. His stand-up comedy show, 'The Littlest Suspect' was telecast on 'Showtime' in 2009. Pollak was chosen as one of the top 100 comedians by 'Comedy Central.'
Kevin Pollak has made good of technology too. He hosts an internet talk show, 'Kevin Pollak's Chat Show,' which is live-streamed on 'YouTube' once in a week. The show invites celebrities like film directors, actors, and comedians for a heart-to-heart talk. Several celebrities such as Tom Hanks, Jason Lee, and Jimmy Pardo have appeared on the show.
Personal Life
Pollak married actor and comedian Lucy Webb in 1995. They acted together in many movies such as 'The Don's Analyst,' and 'Outside Ozona.' The couple, however, divorced in 2010.
Pollak is an excellent poker player. He hosts weekly poker games at his home. Some of Hollywood's A-list celebrities are regulars at these games. Pollak participated in the '2012 World Series of Poker' and finished at 134th place, out of over six thousand participants.
Trivia
Pollak one impersonated the famous actor Alan Arkin. He left a message in Arkin's voice, on his answering machine. This confused Arkin, as he thought that he had left a message for himself.
'Kevin Pollak's Chat Show' has a segment 'You're Not Buffering,' in which Pollak freezes mid-sentence, making it seem like an internet connectivity issue. Then he breaks the pause to say, "You're not buffering." This is the classic example of his sense of humor.
Pollak likes the energy of live performances more than scripted movies. His words about live performances are, "There is nothing like getting up on a stage and taking an audience for a ride. You make a movie, the audience may not see it for another ten months. Here, you immediately know their reaction."
// Famous Comedians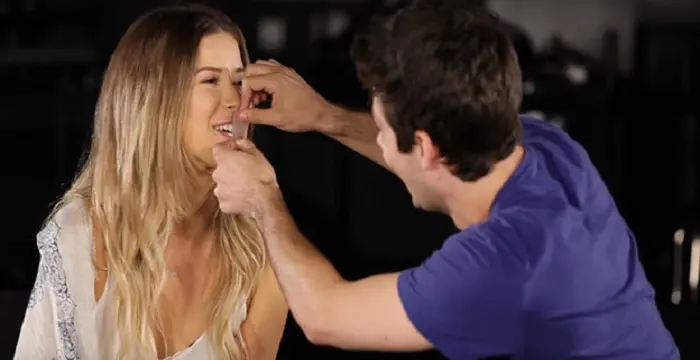 Check out all that you wanted to know about Meghan Rienks, the famous American YouTuber & vlogger; her birthday, her family and personal life, her boyfriends, fun trivia facts and more.
Check out all that you wanted to know about Desmond English, the famous YouTuber and Viner; his birthday, his family and personal life, his wife, fun trivia facts and more.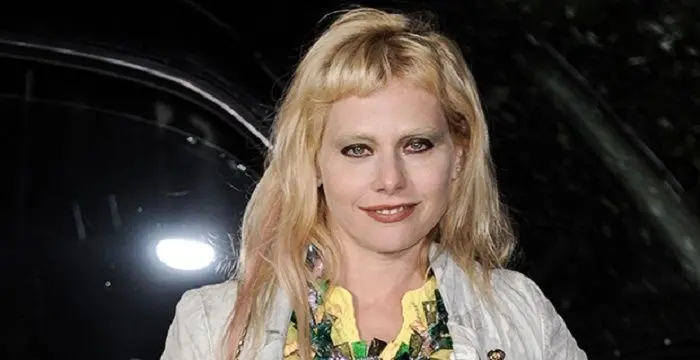 Meital Dohan is an award-winning Israeli theater, film, and television actress, comedian and singer. Check out this biography to know about her birthday, childhood, family life, achievements and fun facts about her.
Kevin Pollak biography timelines
// 30th Oct 1957

Kevin Elliot Pollak was born on October 30, 1957, in San Francisco, California. He spent his childhood in San Jose, California, with his father, Robert Pollack and mother, Elaine Harlow. He has an elder brother, Craig.

// 1982

Kevin Pollak is immensely talented in impersonating famous people and this has definitely helped him in his career. At the age of 17, he was invited by the famous impressionist Rich Little, to perform with him. They both performed their versions of 'Columbo,' a character played by the legendary actor Peter Falk. Pollak moved to San Francisco after graduation. In 1982, he won the second prize in the 'San Francisco International Comedy Competition.'

// 1995 To 2010

Pollak married actor and comedian Lucy Webb in 1995. They acted together in many movies such as 'The Don's Analyst,' and 'Outside Ozona.' The couple, however, divorced in 2010.

// 1999

Following the success of 'A Few Good Men,' Pollak acted in various movies such as 'End of Days,' 'The Wedding Planner,' and 'Ricochet.' He played 'Jacob Goldman' in 'Grumpy Old Men' and its sequel, 'Grumpier Old Men.' Pollak performed negative characters too. He played the criminal, 'Todd Hockney,' in 'The Usual Suspects,' a crime thriller directed by Bryan Singer. Pollak played the gangster, 'Janni Pytor Gogolak,' in 'The Whole Nine Yards.' In 1999, Pollak performed the lead character, 'President Walter Emerson' in 'Deterrence,' directed by Rod Lurie. 'President Emerson' was the 'Vice President,' elevated to the role of 'The President,' who had to deal with a sudden nuclear crisis. Pollak played the character convincingly.

// 2009

Pollak is most popular for his outstanding ability to impersonate people. As a celebrity impressionist, he has impersonated various famous people such as Woody Allen, Eddy Murphy, Al Pacino, and Sylvester Stallone. His stand-up comedy show, 'The Littlest Suspect' was telecast on 'Showtime' in 2009. Pollak was chosen as one of the top 100 comedians by 'Comedy Central.'

// 2012

Pollak is an excellent poker player. He hosts weekly poker games at his home. Some of Hollywood's A-list celebrities are regulars at these games. Pollak participated in the '2012 World Series of Poker' and finished at 134th place, out of over six thousand participants.

// 2015 To 2016

Pollak has donned the cap of a director too. He made his directorial debut in the web series, 'Vamped Out,' which was featured on the internet TV, 'Babelgum,' The comedy-based documentary, 'Misery Loves Comedy,' directed by Pollak, was premiered at the '2015 Sundance Film Festival.' In 2016, he directed the comedy movie, 'The Late Bloomer.'
// Famous Actors
Kevin Pollak's FAQ
What is Kevin Pollak birthday?

Kevin Pollak was born at 1957-10-30

Where is Kevin Pollak's birth place?

Kevin Pollak was born in San Francisco, California

What is Kevin Pollak nationalities?

Kevin Pollak's nationalities is American

Who is Kevin Pollak spouses?

Kevin Pollak's spouses is Lucy Webb (m. 1995–2010)

How tall is Kevin Pollak?

Kevin Pollak's height is 165

Who is Kevin Pollak's father?

Kevin Pollak's father is Robert Pollak

Who is Kevin Pollak's mother?

Kevin Pollak's mother is Elaine Harlow

What is Kevin Pollak's sun sign?

Kevin Pollak is Scorpio

How famous is Kevin Pollak?

Kevin Pollak is famouse as Actor

What is Kevin Pollak's twitter?

Kevin Pollak's twitter is http://www.twitter.com/kevinpollak/

What is Kevin Pollak's youtube?

Kevin Pollak's youtube is https://www.youtube.com/channel/UC1Jnt2IJ5HWjaYz-EPzglbg