Jože Plečnik - Slovene Men, Family and Childhood
Jože Plečnik's Personal Details
Joze Plecnik was a great Slovenian architect who tried to model Ljubljana on ancient Athens
| Information | Detail |
| --- | --- |
| Birthday | January 23, 1872 |
| Died on | January 7, 1957 |
| Nationality | Slovenian |
| Famous | Architects, Slovene Men |
| Known as | Joze Plecnik |
| Universities | Academy of Fine Arts Vienna |
| Birth Place | Ljubljana |
| Religion | Catholicism |
| Gender | Male |
| Sun Sign | Aquarius |
| Born in | Ljubljana |
| Famous as | Architect |
| Died at Age | 84 |
// Famous Slovene Men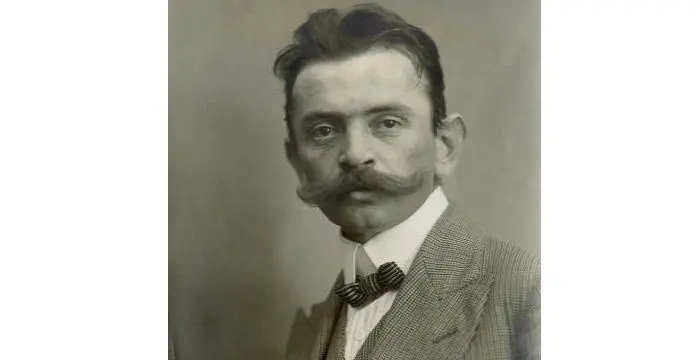 Ivan Cankar is known as the father of modern Slovene theater in his nation, as his works aimed to protect his native culture. To know more about the childhood, career, profile & timeline of this prolific writer read on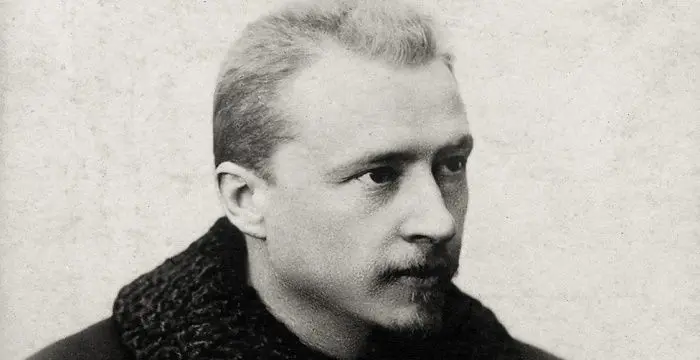 Hugo Wolf was a late 19th century Austrian composer best known for his art songs. This biography of Hugo Wolf provides detailed information about his childhood, life, achievements, works & timeline.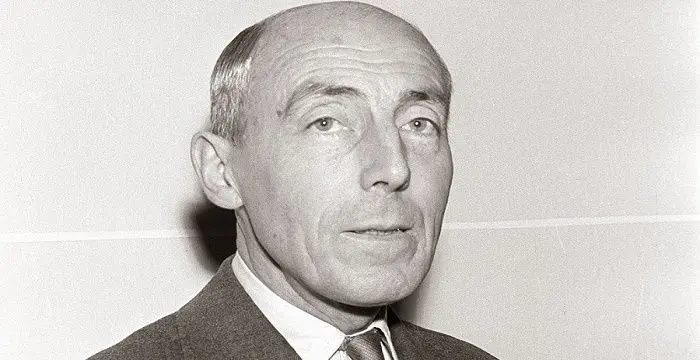 Leon Stukelj was a legendary Slovene gymnast. This biography gives detailed information about his childhood, life, works and timeline.
Jože Plečnik's photo
Who is Jože Plečnik?
Joze Plecnik was a great Slovenian architect who tried to model the city of Ljubljana on ancient Athens. His style is associated with the Vienna Secession style of architecture, and his works dramatically transformed the identity of the city of Ljubljana, the capital of Slovenia. A student of the famous architect Otto Wagner, Plecnik was someone known for his innovative and original designs characterized by elements of both classical principles of architecture as well as folk art traditions. He is credited to have designed several pioneering works of modern architecture and has left his indelible impact not only in the architecture of Ljubljana, but also on the European cities Vienna and Prague. Even though he undertook very few projects in Prague, he achieved phenomenal fame for his renovation work on the Prague Castle for use as the presidential residence. He also had a career as a teacher at the Arts and Crafts College where he inspired several young artists and architects with his brilliant teaching techniques. As an architect, he led to the complete transformation of the city of Ljubljana which was in dire need of a drastic make-over following the long Baroque period. He gave the city its modern, visitor-friendly identity by designing major projects like the Triple Bridge over the Ljubljanica and the iconic building, the Slovene National and University Library
// Famous Architects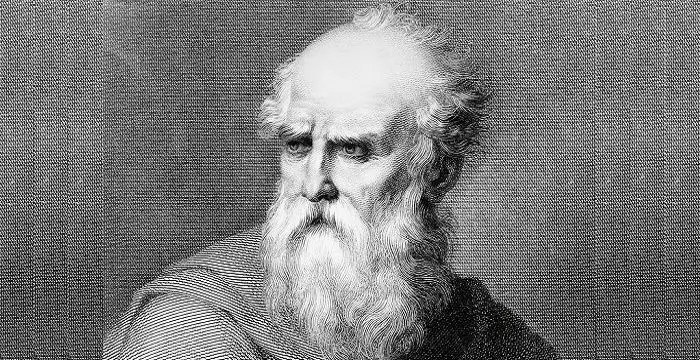 Vitruvius was a Roman architect, author, and military engineer during the 1st century BC. Check out this biography to know about his childhood, family life, achievements and fun facts about his life.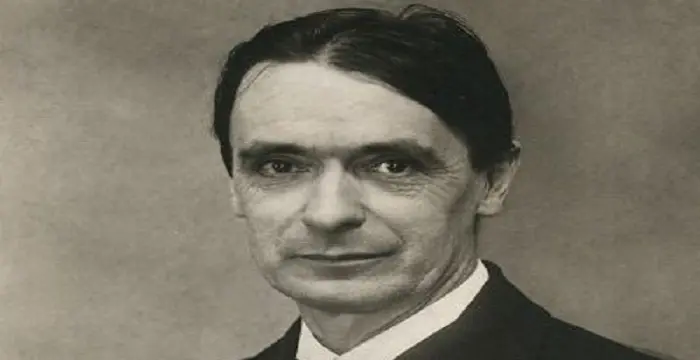 Rudolf Steiner introduced groundbreaking ideas in realms of spirituality, art, education and agriculture. Check out this biography to know about his childhood, family life, achievements and other facts related to his life.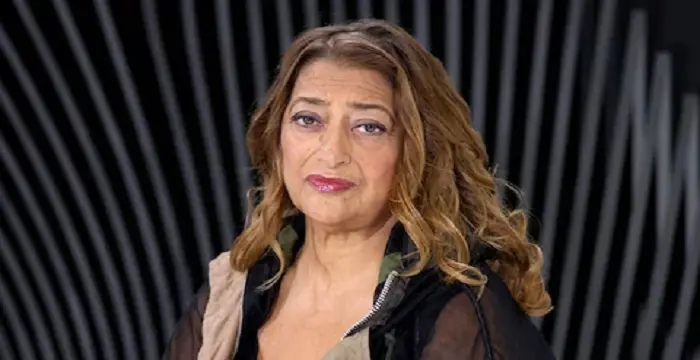 The famous Iraqi-British architect Zaha Hadid is known for her designs of the 'Rosenthal Center for Contemporary Art' and 'Heydar Aliyev Center'. To know more about her childhood, profile, career and timeline read on.
Childhood & Early Life
Joze Plecnik was born on 23 January 1872, in Ljubljana, as the fourth child of carpenter Andrej Plečnik and his wife Helena.
After attending elementary school in Ljubljana he started working in his father's workshop and also attended trade school. He later on studied drawing under Leopold Theyer and was employed to draw furniture for the J. W. Müller company in Vienna.
As a young man he studied under the legendary Viennese architect and educator Otto Wagner from 1894 to 1897, and also worked with him for some time.
Career
At the beginning of his career he lived and worked primarily in Vienna where he undertook famous projects like the Langer House (1900) and the Zacherlhaus (1903–1905).
From early on, his works were marked with elements of Secession although they were designed in a modern style. He was also a very creative and innovative individual who developed a unique style of his own as he gained experience.
In 1910, he started working on the 'Church of the Holy Spirit'; this project would ultimately be completed in 1913. The church's crypt with its slender concrete columns and angular, cubist capitals and bases attracted a lot of attention for its unconventional design.
Along with his career as an architect he also embarked on a career as an educator. He moved to Prague in 1911 in order to take up a teaching position at the Arts and Crafts college.
He proved to be a very able teacher and inspired several young and aspiring artists and architects to develop their skills. He emphasized on both classical principles of architecture as well as folk art traditions.
In 1920, the Czech President at the time, Tomáš Masaryk, appointed Plečnik chief architect for the 1920 renovation of the Prague Castle. Over the next 14 years he completed various projects around the famous castle including renovations of the gardens and monuments.
He designed numerous new interior spaces and installed monuments and sculptures. His design of the Plecnik Hall, finished in 1930, which features three levels of abstracted Doric colonnades, became especially well-known.
In 1921, the Ljubljana School of Architecture was established in his hometown of Ljubljana, and he was invited by fellow architect Ivan Vurnik to join the school as one of its first members of faculty.
While in Ljubljana, Joze Plecnik was also asked to work on the remodeling of the city. He began working on revamping the city, completely transforming it into a beautiful and wonderful place that was a delight for visitors. He was provided with ample financial support for his works and the authorities were very happy with the way he changed the look of the city.
Even though he followed the principles of classical architecture, he imbued his works with his original and creative ideas to give Ljubljana, its modern identity. As a part of this massive project he designed the Slovene National and University Library building, the Vzajemna Insurance Company Offices, the Ljubljana open market buildings, the Ljubljana cemetery, and most notably, the 'Triple Bridge' over the Ljubljanica and the market along the riverbank.
Though he continued teaching even after entering his seventies, his duties were considerably reduced because of his advancing age. During his later years he focused on smaller projects like fountains and church renovations.
Major Works
He gave the city of Ljubljana its modern identity by designing many of its iconic buildings. These include: Slovene National and University Library building, Vzajemna Insurance Company Offices, Ljubljana open market buildings, Ljubljanica River banks, parks, plazas etc.
Awards & Achievements
He won a gold medal for his salon at the World's Fair in St Louis, Missouri (USA), in 1904.
Personal Life & Legacy
He lived a long life, most of which he dedicated to his beloved profession, and died on 7 January 1957, at the age of 84, in Ljubljana.
Trivia
On 23 January, 2012, on the occasion of the 140th anniversary of Plečnik's birth, Google came out with a doodle of the Triple Bridge that was designed by him
// Famous Aquarius Celebrities peoples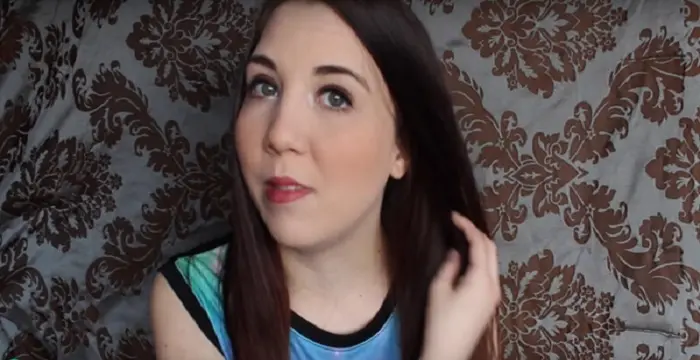 Check out all that you wanted to know about Jessii Vee, the famous Canadian Vlogger & YouTube Personality; her birthday, her family and personal life, her boyfriends, fun trivia facts and more.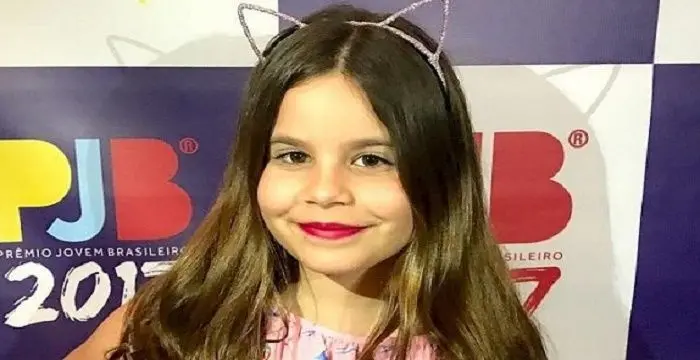 Luara Fonseca, known on the web as "luaraff," is a musical.ly star. Check out this biography to know about her childhood, family life, achievements and fun facts about her.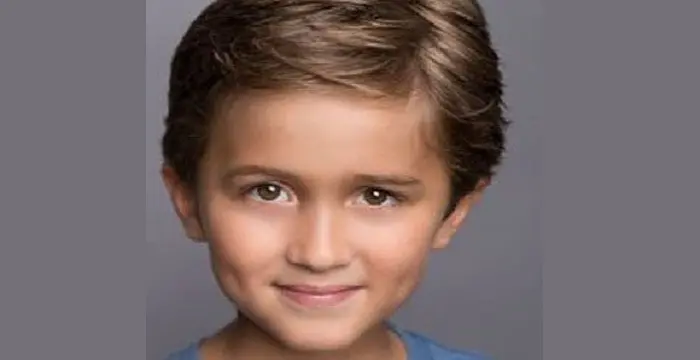 Shane Blanchard is an American TV actor. Let's take a look at his family and personal life including age, birthday, net worth, family life and some fun facts.
Jože Plečnik biography timelines
// 23rd Jan 1872

Joze Plecnik was born on 23 January 1872, in Ljubljana, as the fourth child of carpenter Andrej Plečnik and his wife Helena.

// 1894 To 1897

As a young man he studied under the legendary Viennese architect and educator Otto Wagner from 1894 to 1897, and also worked with him for some time.

// 1900 To 1905

At the beginning of his career he lived and worked primarily in Vienna where he undertook famous projects like the Langer House (1900) and the Zacherlhaus (1903–1905).

// 1904

He won a gold medal for his salon at the World's Fair in St Louis, Missouri (USA), in 1904.

// 1910 To 1913

In 1910, he started working on the 'Church of the Holy Spirit'; this project would ultimately be completed in 1913. The church's crypt with its slender concrete columns and angular, cubist capitals and bases attracted a lot of attention for its unconventional design.

// 1911

Along with his career as an architect he also embarked on a career as an educator. He moved to Prague in 1911 in order to take up a teaching position at the Arts and Crafts college.

// 1920

In 1920, the Czech President at the time, Tomáš Masaryk, appointed Plečnik chief architect for the 1920 renovation of the Prague Castle. Over the next 14 years he completed various projects around the famous castle including renovations of the gardens and monuments.

// 1921

In 1921, the Ljubljana School of Architecture was established in his hometown of Ljubljana, and he was invited by fellow architect Ivan Vurnik to join the school as one of its first members of faculty.

// 1930

He designed numerous new interior spaces and installed monuments and sculptures. His design of the Plecnik Hall, finished in 1930, which features three levels of abstracted Doric colonnades, became especially well-known.

// 7th Jan 1957

He lived a long life, most of which he dedicated to his beloved profession, and died on 7 January 1957, at the age of 84, in Ljubljana.

// 23rd Jan 2012

On 23 January, 2012, on the occasion of the 140th anniversary of Plečnik's birth, Google came out with a doodle of the Triple Bridge that was designed by him
// Famous Slovenian peoples
Jože Plečnik's FAQ
What is Jože Plečnik birthday?

Jože Plečnik was born at 1872-01-23

When was Jože Plečnik died?

Jože Plečnik was died at 1957-01-07

Where was Jože Plečnik died?

Jože Plečnik was died in Ljubljana

Which age was Jože Plečnik died?

Jože Plečnik was died at age 84

Where is Jože Plečnik's birth place?

Jože Plečnik was born in Ljubljana

What is Jože Plečnik nationalities?

Jože Plečnik's nationalities is Slovenian

What was Jože Plečnik universities?

Jože Plečnik studied at Academy of Fine Arts Vienna

What is Jože Plečnik's religion?

Jože Plečnik's religion is Catholicism

What is Jože Plečnik's sun sign?

Jože Plečnik is Aquarius

How famous is Jože Plečnik?

Jože Plečnik is famouse as Architect