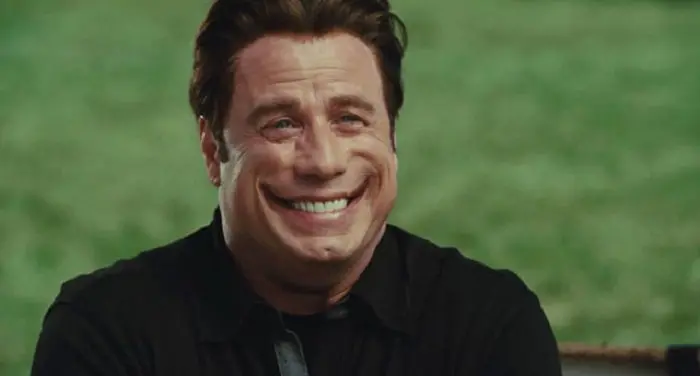 John Travolta - Actors, Birthday and Life
John Travolta's Personal Details
John Travolta is an outstanding American actor, dancer, and singer
| Information | Detail |
| --- | --- |
| Birthday | February 18, 1954 |
| Nationality | American |
| Famous | School Dropouts, Scientologists, Film & Theater Personalities, Actors, T V & Movie Producers, ISFP |
| City/State | New Jersey |
| Spouses | Kelly Preston |
| Siblings | Ann, Ellen, Joey, Margaret, Sam Travolta |
| Known as | John Joseph Travolta |
| Childrens | Ella Bleu Travolta |
| Universities | Dwight Morrow High School |
| Birth Place | Englewood, New Jersey, U.S |
| Religion | Roman Catholic (1954-1975), Scientologist (1975-present) |
| Height | 188 |
| Gender | Male |
| Father | Salvatore Travolta |
| Mother | Helen Cecilia Burke |
| Net Worth | $184 Million as of May 20,2017 |
| Sun Sign | Aquarius |
| Born in | Englewood, New Jersey, U.S |
| Famous as | Actor |
// Famous School Dropouts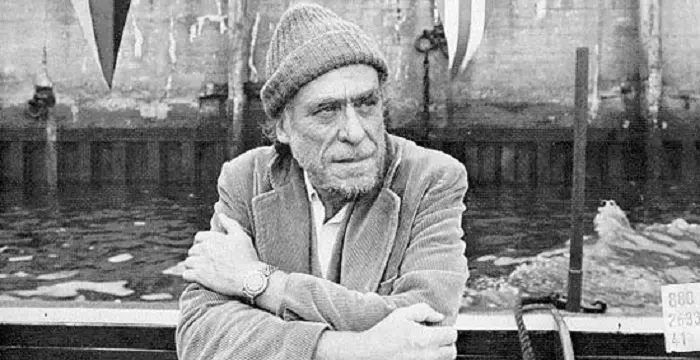 Charles Bukowski was a German-born American novelist, short story writer and poet. With this biography, learn in details about his childhood, life, works, career and timeline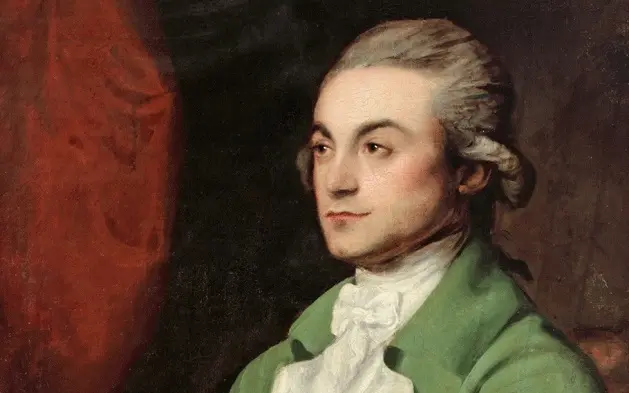 Henry Cavendish was a theoretical chemist and physicist, renowned for discovery of hydrogen and calculation of the mass of earth. To know more about his childhood, profile, timeline and career read on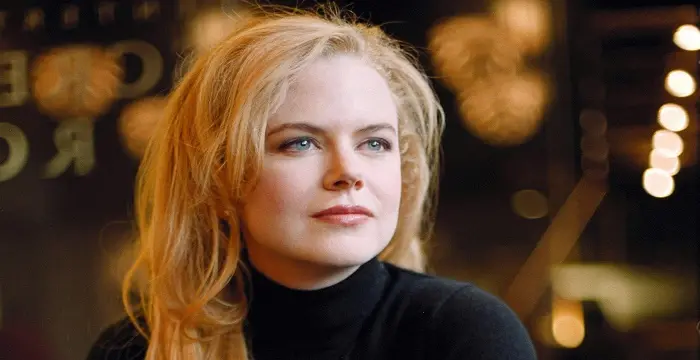 Nicole Kidman is one of the most talented actors that the Hollywood film industry can boast of. Browse through this biography to get detailed information regarding her life, childhood, profile & timeline
John Travolta's photo
Who is John Travolta?
John Joseph Travolta is an American actor and singer. He made his debut in the Broadway cast of Grease, as well as the hit musical Over Here! He shot to stardom with his role as Vinnie Barbarino in the hit TV series, Welcome Back Kotter, and the critically acclaimed TV movie, The Boy in the Plastic Bubble. International fame came with two successive box-office hits, Saturday Night Fever and Grease. During the rest of the 1970s, he faced a series of flops making wrong career moves and turning down golden opportunities. He has acted in not so serious but commercially successful movies such as Look Who's Talking and its sequels. He made a career comeback when he starred in Quentin Tarantino's crime smash, Pulp Fiction. He earned his second Academy Award nomination and went on to win a Golden Globe for his performance in the critically acclaimed film, Get Shorty. Other notable films include Primary Colors and The General's Daughter. He returned to his musical roots with the film adaptation of the Broadway smash, Hairspray, playing Edna Turnblad. With the help of wigs, make-up, costumes, and a fat suit, he convincingly transformed himself into a large woman to play the role.
// Famous Actors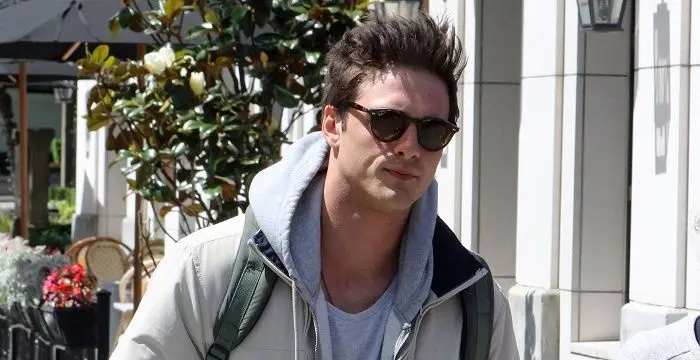 Jacob Elordi is an Australian actor. Let's take a look at his childhood, family, personal life, career, etc.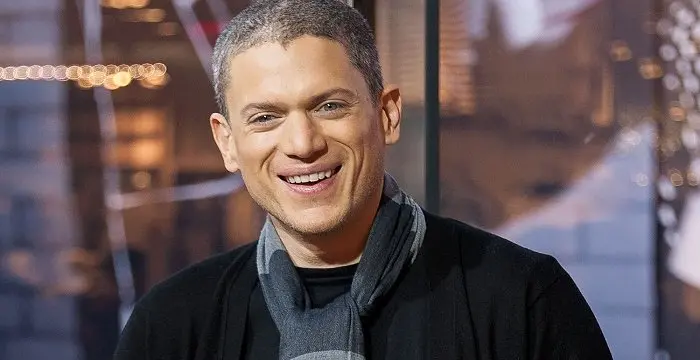 Wentworth Miller is an American actor and screenwriter who achieved recognition for his role in the TV series 'Prison Break'.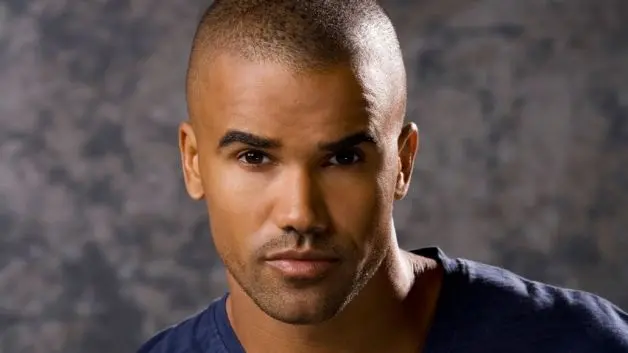 Shemar Moore is a model turned actor best known for his role in the television series 'The Young and the Restless'. This biography of Shemar Moore provides detailed information about his childhood, life, achievements, works & timeline.
Childhood & Early Life
Travolta was born on February 18, 1954 in Englewood, New Jersey, where his father, Salvatore was a semi-professional American football player who owned a tire repair shop while his mother, Helen Cecilia was an actress and singer.
The youngest of six children, his siblings were Joey, Ellen, Ann, Margaret, and Sam. He attended Dwight Morrow High School, but dropped out as a junior at age 17 in 1971.
Career
Travolta moved to New York City and got a role in a touring company of the musical Grease and the Broadway hit, Over Here. He then moved to Los Angeles for better prospects.
His first television role was of a fall victim in, Emergency!, in 1972, but his first significant movie role was as Billy Nolan, a bully in the horror film, Carrie, four years later.
His role as the swaggering Vinnie Barbarino in the TV sitcom, Welcome Back, Kotter, aired on ABC from 1975 to1979. It gave him the first taste of fame.
He starred in 'The Boy in the Plastic Bubble', a 1976 made-for-TV movie, aired on ABC TV network. It was inspired by the lives of David Vetter and Ted DeVita, who lacked effective immune systems.
Urban Cowboy, a 1980 western romantic drama film about the love-hate relationship between Buford Uan Davis 'Bud' played by John Travolta and Sissy played by Debra Winger, captured the decade' popularity of Country Music
His career hit a low patch with many critical failures including, Perfect, and Two of a Kind. During this period he turned down movies that went on to be box-office hits.
In 1989, Travolta starred in Look Who's Talking which grossed $297,000,000. The film was successful enough to spawn two sequels: Look Who's Talking Too, and, Look Who's Talking Now, in the next four years.
The critically acclaimed 1995 crime-comedy directed by Barry Sonnenfeld, Get Shorty, was based on Elmore Leonard's novel of the same name and starred this actor alongside Gene Hackman, Rene Russo, and Danny DeVito.
Face/Off, a 1997 action thriller film directed by John Woo was a critical and financial success. It starred Nicolas Cage and John Travolta playing an FBI agent and a terrorist respectively.
He essayed the role of Governor Jack Stanton in, Primary Colors, a 1998 drama film based on the novel Primary Colors: A Novel of Politics, about Bill Clinton's first presidential campaign.
He starred in 'The General's Daughter' a 1999 murder mystery film based on a novel of the same name by Nelson DeMille and directed by Simon West. The plot concerns the mysterious death of the daughter of a prominent general.
He played Mrs. Edna Turnblad in Hairspray, a 2007 American film based on the Broadway musical of the same name and which become the sixth highest grossing musical film in US cinema history
Major Works
The 1977 dance film, Saturday Night Fever, starred Travolta as Tony Manero, a carefree young man. It was a huge commercial success, and significantly helped to popularize disco music around the world
In 'Grease' a 1978 musical film, he starred opposite Olivia Newton John. It was successful both critically and at the box office. Its soundtrack album ended the year as the second-best selling album.
Pulp Fiction, a 1994 crime film directed by Quentin Tarantino, revitalized the actor's career taking on the character of Vincent Vega, The most significant films of its era, it made $213,928,762 at the box-office.
Awards
He was twice nominated for the Oscars in the Best actor in leading role category- in 1978 for Saturday Night Fever, and a second time 17 years later for his role in Pulp Fiction.
In 1985, he was honored with a Star on the Walk of Fame in the Motion Picture category at 6901 Hollywood Blvd. The renowned sidewalk stars salute the celebrities who made Hollywood great.
He earned 6 Golden Globe nominations for his roles Saturday Night Fever, Grease, Pulp Fiction, Get Shorty, Primary Colors and Hairspray and was the winner in 1996 for Get Shorty.
Personal Life & Legacy
Travolta married actress Kelly Preston in 1991 and presently have two children Ella Bleu and Benjamin. Their eldest son Jett was autistic and suffered from Kawasaki disease and died on a vacation in the Bahamas.
He was raised Roman Catholic, but converted to Scientology in 1975 to which he was introduced after reading the book Dianetics. Scientology teaches that people are immortal beings who have forgotten their true nature.
Trivia
This American actor, a certified private pilot, owns five aircraft, including an ex-Qantas Boeing 707–138 airliner that bears the name Jett Clipper Ella in honor of his children.
This American actor of Italian and Irish heritage was nicknamed Bone during his childhood due to his skinny figure at that time, while his family name means "high voltage" in Italian.
// Famous T V & Movie Producers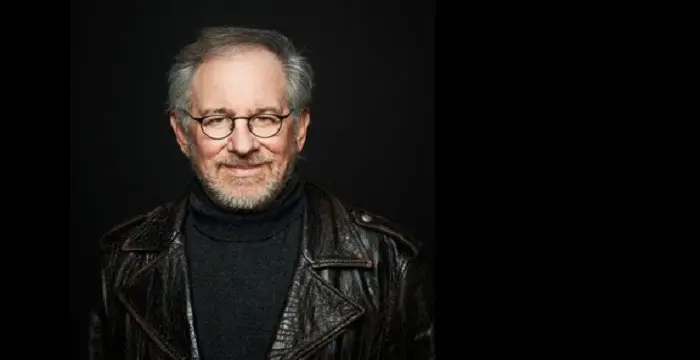 Steven Spielberg is a famous Hollywood director renowned for his movies such as 'E.T.', 'Jurassic Park' and 'War of the Worlds'. To know more about his childhood, career, profile and timeline read on
Salma Hayek is a Mexican-American actress born of Spanish-Lebanese parents. Read this biography to learn about her profile, childhood, life and timeline.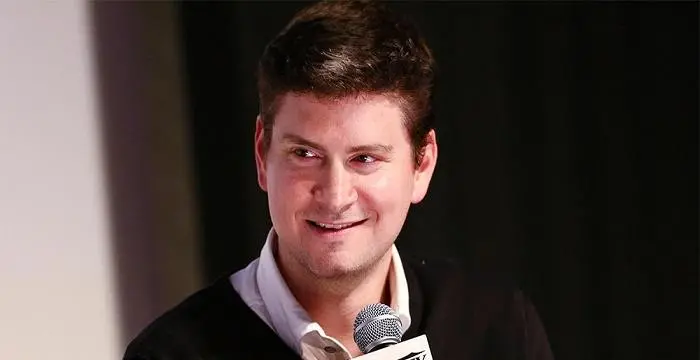 Michael Schur is an American television actor, producer, and writer. Check out this biography to know about his birthday, childhood, family life, achievements and fun facts about him.
John Travolta's awards
Year
Name
Award

Golden Globe Awards

1996
Best Performance by an Actor in a Motion Picture - Comedy or Musical
Get Shorty (1995)
1979
World Film Favorite - Male
Winner

Primetime Emmy Awards

2016
Outstanding Limited Series
American Crime Story (2016)

MTV Movie & TV Awards

1998
Best On-Screen Duo
Face/Off (1997)
1995
Best Dance Sequence
Pulp Fiction (1994)
John Travolta biography timelines
// 18th Feb 1954

Travolta was born on February 18, 1954 in Englewood, New Jersey, where his father, Salvatore was a semi-professional American football player who owned a tire repair shop while his mother, Helen Cecilia was an actress and singer.

// 1971

The youngest of six children, his siblings were Joey, Ellen, Ann, Margaret, and Sam. He attended Dwight Morrow High School, but dropped out as a junior at age 17 in 1971.

// 1972

His first television role was of a fall victim in, Emergency!, in 1972, but his first significant movie role was as Billy Nolan, a bully in the horror film, Carrie, four years later.

// 1975 To 1979

His role as the swaggering Vinnie Barbarino in the TV sitcom, Welcome Back, Kotter, aired on ABC from 1975 to1979. It gave him the first taste of fame.

// 1975

He was raised Roman Catholic, but converted to Scientology in 1975 to which he was introduced after reading the book Dianetics. Scientology teaches that people are immortal beings who have forgotten their true nature.

// 1976

He starred in 'The Boy in the Plastic Bubble', a 1976 made-for-TV movie, aired on ABC TV network. It was inspired by the lives of David Vetter and Ted DeVita, who lacked effective immune systems.

// 1977

The 1977 dance film, Saturday Night Fever, starred Travolta as Tony Manero, a carefree young man. It was a huge commercial success, and significantly helped to popularize disco music around the world

// 1978

In 'Grease' a 1978 musical film, he starred opposite Olivia Newton John. It was successful both critically and at the box office. Its soundtrack album ended the year as the second-best selling album.

// 1978

He was twice nominated for the Oscars in the Best actor in leading role category- in 1978 for Saturday Night Fever, and a second time 17 years later for his role in Pulp Fiction.

// 1980

Urban Cowboy, a 1980 western romantic drama film about the love-hate relationship between Buford Uan Davis 'Bud' played by John Travolta and Sissy played by Debra Winger, captured the decade' popularity of Country Music

// 1985

In 1985, he was honored with a Star on the Walk of Fame in the Motion Picture category at 6901 Hollywood Blvd. The renowned sidewalk stars salute the celebrities who made Hollywood great.

// 1989

In 1989, Travolta starred in Look Who's Talking which grossed $297,000,000. The film was successful enough to spawn two sequels: Look Who's Talking Too, and, Look Who's Talking Now, in the next four years.

// 1991

Travolta married actress Kelly Preston in 1991 and presently have two children Ella Bleu and Benjamin. Their eldest son Jett was autistic and suffered from Kawasaki disease and died on a vacation in the Bahamas.

// 1994

Pulp Fiction, a 1994 crime film directed by Quentin Tarantino, revitalized the actor's career taking on the character of Vincent Vega, The most significant films of its era, it made $213,928,762 at the box-office.

// 1995

The critically acclaimed 1995 crime-comedy directed by Barry Sonnenfeld, Get Shorty, was based on Elmore Leonard's novel of the same name and starred this actor alongside Gene Hackman, Rene Russo, and Danny DeVito.

// 1996

He earned 6 Golden Globe nominations for his roles Saturday Night Fever, Grease, Pulp Fiction, Get Shorty, Primary Colors and Hairspray and was the winner in 1996 for Get Shorty.

// 1997

Face/Off, a 1997 action thriller film directed by John Woo was a critical and financial success. It starred Nicolas Cage and John Travolta playing an FBI agent and a terrorist respectively.

// 1998

He essayed the role of Governor Jack Stanton in, Primary Colors, a 1998 drama film based on the novel Primary Colors: A Novel of Politics, about Bill Clinton's first presidential campaign.

// 1999

He starred in 'The General's Daughter' a 1999 murder mystery film based on a novel of the same name by Nelson DeMille and directed by Simon West. The plot concerns the mysterious death of the daughter of a prominent general.

// 2007

He played Mrs. Edna Turnblad in Hairspray, a 2007 American film based on the Broadway musical of the same name and which become the sixth highest grossing musical film in US cinema history
// Famous Film & Theater Personalities
John Travolta's FAQ
What is John Travolta birthday?

John Travolta was born at 1954-02-18

Where is John Travolta's birth place?

John Travolta was born in Englewood, New Jersey, U.S

What is John Travolta nationalities?

John Travolta's nationalities is American

Who is John Travolta spouses?

John Travolta's spouses is Kelly Preston

Who is John Travolta siblings?

John Travolta's siblings is Ann, Ellen, Joey, Margaret, Sam Travolta

Who is John Travolta childrens?

John Travolta's childrens is Ella Bleu Travolta

What was John Travolta universities?

John Travolta studied at Dwight Morrow High School

What is John Travolta's religion?

John Travolta's religion is Roman Catholic (1954-1975), Scientologist (1975-present)

How tall is John Travolta?

John Travolta's height is 188

Who is John Travolta's father?

John Travolta's father is Salvatore Travolta

Who is John Travolta's mother?

John Travolta's mother is Helen Cecilia Burke

What is John Travolta's sun sign?

John Travolta is Aquarius

How famous is John Travolta?

John Travolta is famouse as Actor