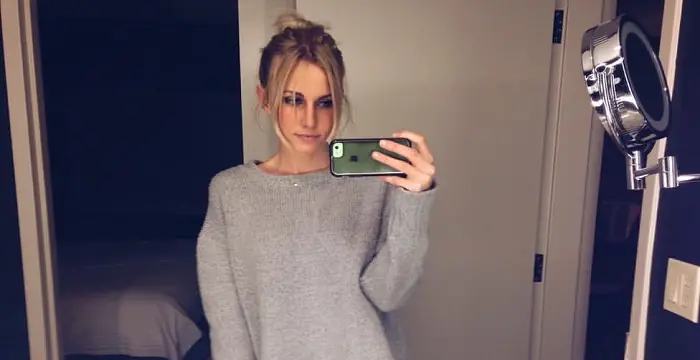 Jenna Joseph - Tyler Joseph's Wife, Facts and Life
Jenna Joseph's Personal Details
Jenna Joseph is a popular American social media star
Jenna Joseph's photo
Who is Jenna Joseph?
Jenna Joseph is the wife of popular lead rock singer and one-half of the band 'Twenty One Pilots', Tyler Joseph. After Tyler announced his engagement, the world wanted to know who the lucky lady was, the social media burst with curiosity, and Jenna became famous on almost all social media sites, but the largest impact was on 'Instagram' where she now has one million followers. Jenna also tweets often and has 183,000 followers on her 'Twitter' account since 2009. She has a great sense of humor and is a vine star as well. She has created quite a few vines along with her singer-songwriter husband that went viral on 'Twitter' and 'Facebook'. As described by Tyler, Jenna is warm, caring and loves spending time with their families, most of all she loves travelling and has shown immense support in Tyler's career ever since the couple began dating.
// Famous Miscellaneous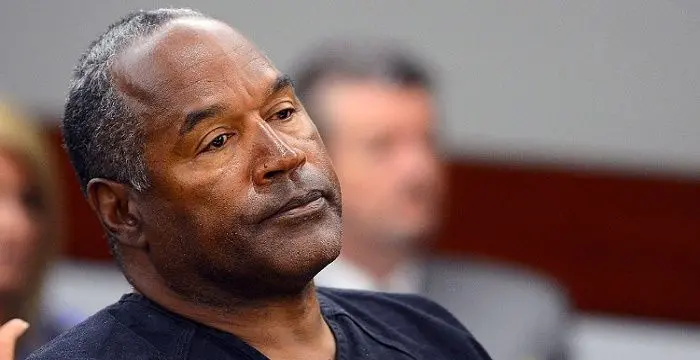 Jason Simpson is the son of former NFL running back, broadcaster and actor O. J. Simpson. Check out this biography to know about his childhood, family, life, and little known facts about him.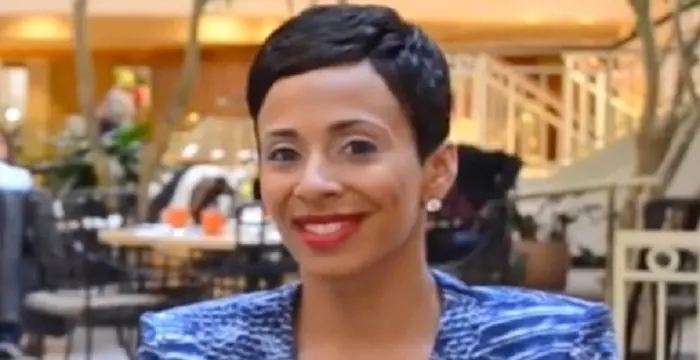 Melissa Brim is the ex-girlfriend of former professional boxer Floyd Mayweather Jr. Check out this biography to know about her birthday, childhood, family life, achievements and fun facts about her.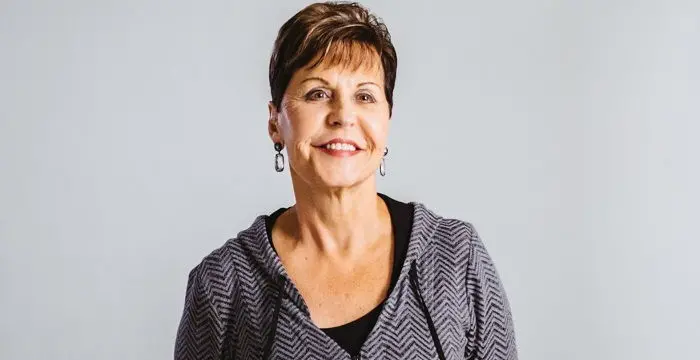 Joyce Meyer is a Christian author and speaker. This biography provides detailed information about her childhood, life, achievements, works & timeline
The Meteoric Rise to Stardom
After completing her education in Ohio, Jenna became an active parishioner of the church and worked closely with children. She has been a volunteer and philanthropist but not much is known about her personal life and occupation.
Life changed for her when she caught the attention of superstar and lead vocalist of the rock/ rap duo 'Twenty One Pilots', Tyler Joesph. In an interview with 'Rolling Stone' Tyler said that they were common friends, since Jenna was the sister in law of one of his classmates and eventually became a friend from an acquaintance.
Tyler was deeply attracted to Jenna not only because of her beauty but also because of her genteel personality and the fact that she treated him simply as a friend even though he had asked her out a couple of times. In fact, she was difficult to impress initially and would get the mega star fumbling for words. They finally got together and dated for a while before Tyler proposed to Jenna on July 18, 2014. Around the same time Jenna started posting several vines of the couple that began trending on social media. Eight months later the couple got married and since then have been followed by the media closely. Jenna has also made a guest appearance as the second lady in the 2016 film 'Pagulu'.
What Makes Jenna Joseph So Special
The tall and graceful, blue-eyed beauty not only won the heart of the rock star Tyler, but of millions of Tyler's fans when she married him. Her elegance at music events and heart-warming presence has earned her a soft spot amongst several fans.
In her interviews she comes across as an endearing and optimistic individual. She supports her husband and has been his backbone through his music career. Jenna is certainly in love with her superstar husband and makes the most of the time she spends with him, giving his and her fans a glimpse into their lives through her 'Instagram' and 'Vine' uploads.
Beyond Fame
Though she loves keeping it low key when it comes to the media, one thing is certain about her - Jenna is a huge doughnut lover, which is evident from her 'Twitter' account. She also loves 'Oreo' and cookies, and seems to possess a sweet tooth when it comes to food.
She believes in natural beauty and stays clear of excessive makeup. Jenna is also very stylish, and on regular days she prefers dressing casually but when accompanying her husband to award functions she steals the show with her elegance and grace. She spends most of her time with her family and is often seen hanging out and touring with Tyler and his friends.
Behind The Curtains
She was born Jenna Black in 1993 in Ohio into a Christian family. Jenna has an elder brother named Brennan Black and has posted pictures of her parents and brother on her 'Instagram' and 'Twitter' account. She is extremely fond of all her nieces and nephews and uploads photographs with them too.
She currently resides at Columbus House with her husband. The couple got married on 28thMarch, 2015. Jenna looked like a picture from an art gallery on her wedding day, when she wore a beautiful maxi white lace dress with her blonde curls pinned up and nude makeup.
On their first anniversary, Tyler posted that Jenna is his "most prized-possession" on 'Instagram'. Jenna and Tyler presently don't have children but would surely make wonderful parents with Jenna's innate motherly skills.
Nowadays, she is assisting her husband on his music tours, and shares a wonderful rapport with Josh Dun, the other half of her husband's hit music duo 'Twenty One Pilots'.
// Famous Ohio peoples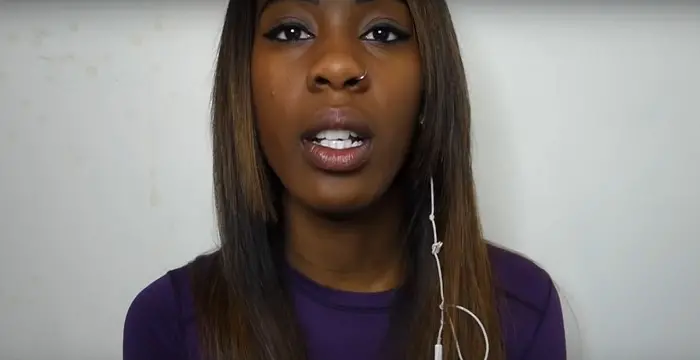 All about American Vine star and YouTuber Allicatt including her age, birthday, family life, boyfriends, net worth, and some fun facts.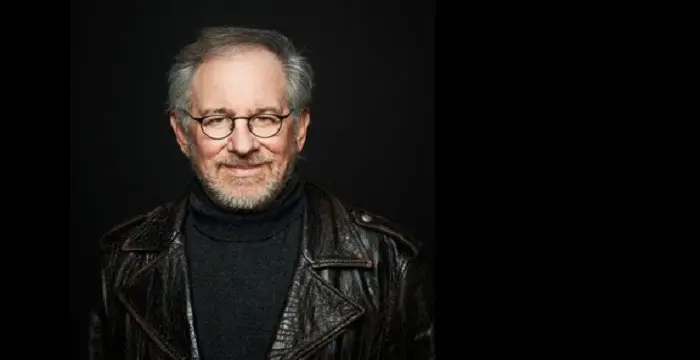 Steven Spielberg is a famous Hollywood director renowned for his movies such as 'E.T.', 'Jurassic Park' and 'War of the Worlds'. To know more about his childhood, career, profile and timeline read on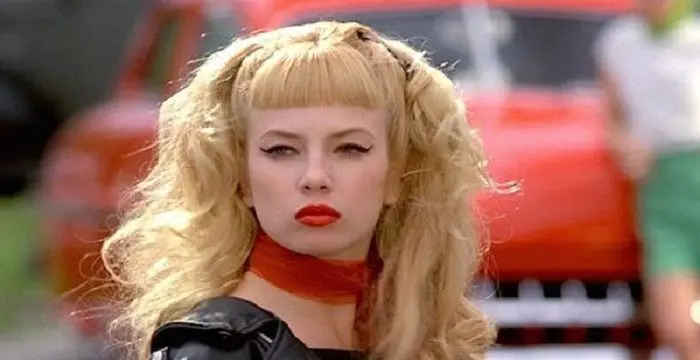 Traci Elizabeth Lords is a well-known American actress and singer. Let's take a look at her childhood, family, achievements and some interesting facts.
// Famous Gemini Celebrities peoples
Jenna Joseph's FAQ
What is Jenna Joseph birthday?

Jenna Joseph was born at 1993-06-12

Where is Jenna Joseph's birth place?

Jenna Joseph was born in Ohio

What is Jenna Joseph nationalities?

Jenna Joseph's nationalities is American

What is Jenna Joseph nick names?

Jenna Joseph's nickNames is Jenna

Who is Jenna Joseph spouses?

Jenna Joseph's spouses is Tyler Joseph

Who is Jenna Joseph siblings?

Jenna Joseph's siblings is Brennan Black

How tall is Jenna Joseph?

Jenna Joseph's height is 172

What is Jenna Joseph's sun sign?

Jenna Joseph is Gemini

How famous is Jenna Joseph?

Jenna Joseph is famouse as Tyler Joseph's Wife

What is Jenna Joseph's twitter?

Jenna Joseph's twitter is https://twitter.com/jennaajoseph

What is Jenna Joseph's instagram?

Jenna Joseph's instagram is https://www.instagram.com/jennaajoseph