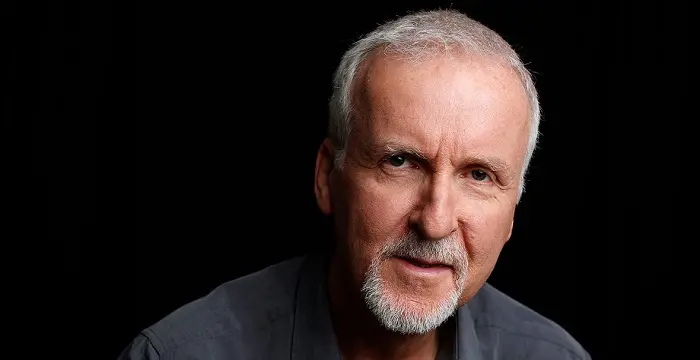 James Cameron - Film Maker, Timeline and Family
James Cameron's Personal Details
Known for movies like 'Titanic', and 'Avatar', James Cameron is an 'Academy Award'-winning film director
Information
Detail
Birthday
August 16, 1954
Nationality
Canadian
Famous
Atheists, Atheists/Agnostics, College Dropouts, Poorly Educated, Environmentalists, Film & Theater Personalities, Directors, INTJ, Film Maker
Ideologies
Environmentalists
Spouses
Linda Hamilton, Suzy Amis
Siblings
John David Cameron, Mike Cameron
Known as
James Francis Cameron
Childrens
Claire Cameron, Elizabeth Rose Cameron, Josephine Archer Cameron, Quinn Cameron
Universities

Sonora High School
Brea Olinda High School
Fullerton College
California State University
Fullerton

Humanitarian Works

Associated with the 'Mars Society'

Founder / Co-Founder

Lightstorm Entertainment
Digital Domain
Cameron Pace Group

Birth Place
Kapuskasing
Religion
Atheism, Agnosticism
Height
187
Gender
Male
Father
Phillip Cameron
Mother
Shirley Cameron
Net Worth
$700 Million as of Jun 13,2016
Sun Sign
Leo
Born in
Kapuskasing
Famous as
Filmmaker
// Famous Film Maker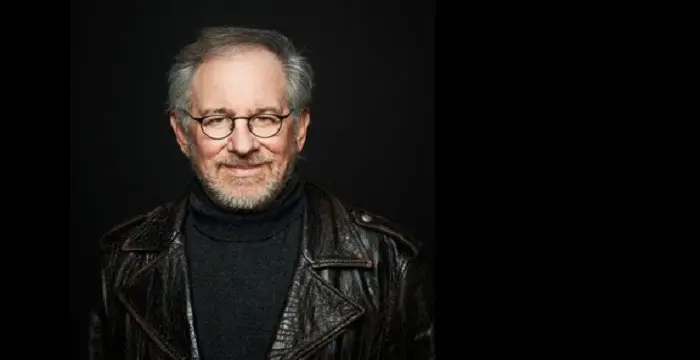 Steven Spielberg is a famous Hollywood director renowned for his movies such as 'E.T.', 'Jurassic Park' and 'War of the Worlds'. To know more about his childhood, career, profile and timeline read on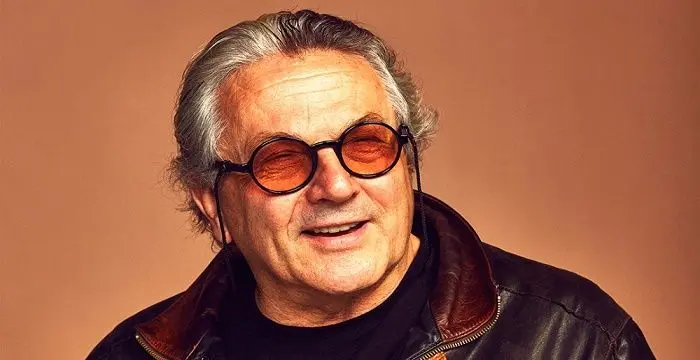 George Miller is a noted Australian film director, screen play writer and producer. Check out this biography to know about his birthday, childhood, family life, achievements fun facts about him.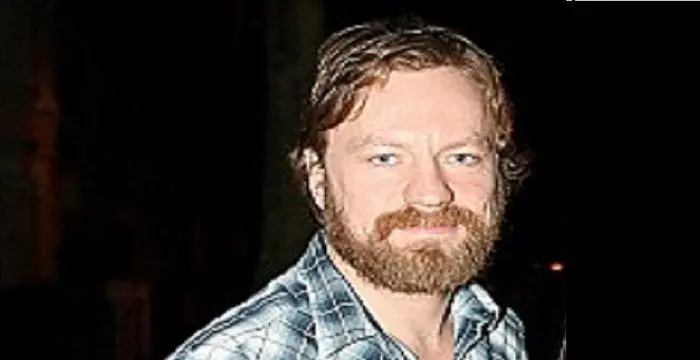 Jim Threapleton is a filmmaker, actor and painter, best known for his directorial skills in the 2007 drama film 'Extraordinary Rendition'. Let's take a look at his childhood, family, personal life, achievements etc.
James Cameron's photo
Who is James Cameron?
With record-breaking hits like 'Avatar', 'Titanic', and 'Terminator', James Cameron, a famous Canadian filmmaker, has carved a niche for himself in the science fiction genre. As a college dropout, he was self-taught in the nitty-gritties of special effects, and began his career with a short film of 10 minutes, titled 'Xenogenesis'. After a few projects as a special effect manager and assistant director, he got his big break with the movie, 'Terminator'. He faced initial hurdles when no one would give a new director a chance, but with determination, and a strong innovative screenplay, he found a producer, and made the movie. The movie, starring action hero Arnold Schwarzenegger, as a robot-killer, became an instant hit. From then on, there was no looking back for this talented filmmaker. He has made path-breaking films like 'Aliens', 'The Abyss', 'Terminator 2: Judgment Day', 'True Lies', 'Titanic', and more recently, 'Avatar'. With the success of 'Avatar', he plans to release sequels of the movie in the recent future. This director, is not only interested in movies, but also shows a deep concern for environmental issues like the pollution of oceans due to oil spills. Apart from that, he harbours a passion for science, as is visible in his movies, and serves on the 'NASA Advisory Council'
// Famous INTJ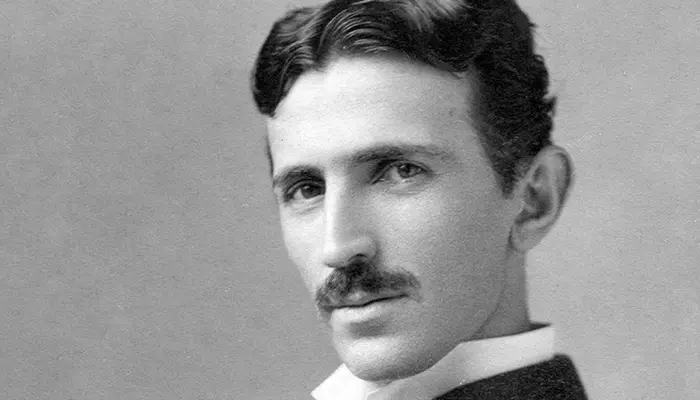 Nikola Tesla was a Serbian-American inventor, best known for his development of alternating current electrical systems. This biography of Nikola Tesla provides detailed information about his childhood, life, achievements, works & timeline.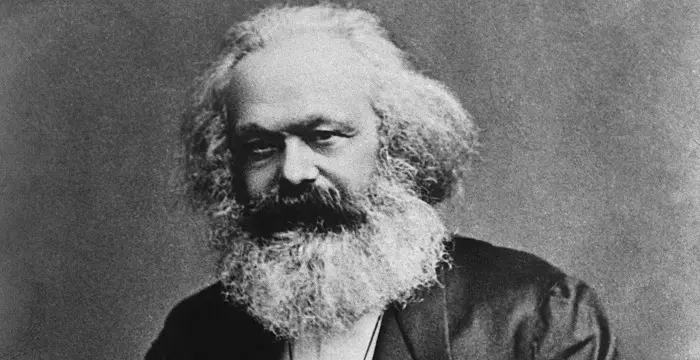 Karl Marx was a Prussian-German philosopher, revolutionary, historian and socialist whose communist ideologies and works laid the foundation for 'Marxism'. Explore this biography to learn more about his childhood, life achievements, works & timeline.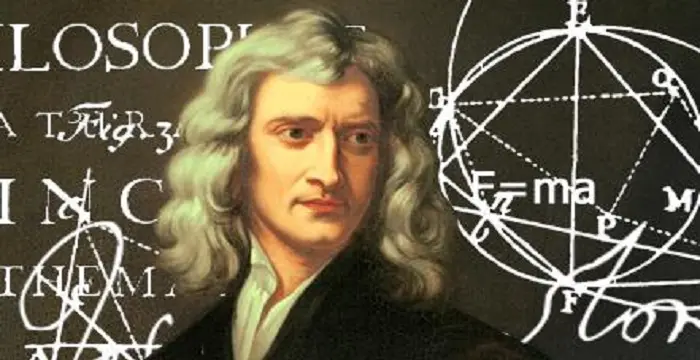 Isaac Newton was an English scientist and mathematician, who discovered gravitation and Newtonian Mechanics. Read this biography to find more on his life.
Childhood & Early Life
James Francis Cameron was born Phillip, and his wife Shirley, in Kapuskasing, Ontario, Canada, on August 16, 1954.
The young boy pursued his education from the 'Stamford Collegiate School ' in Ontario, and later from 'Troy High School', California. He began attending 'Fullerton College', for a course in Physics, but dropped out before graduating.
While working as a truck driver to support himself, this aspiring film maker learnt all that he could about special effects.
Career
In 1978 James Cameron was inspired by 'Screenplay', a book by British actor Syd Field, and wrote the script of a movie titled 'Xenogenesis'. The script was for a ten-minute sci-fi film, shot in 35mm reel.
Soon, he was hired by 'Roger Corman Studios', to make miniature models for low-investment films. He was later appointed as the art director for the 1980 movie 'Battle Beyond the Stars'. The next two years, he worked on science fictions films like 'Escape from New York', 'Galaxy of Terror', and 'Android'.
During this time, he also began working on 'Piranha II: The Spawning', a sequel to the earlier sci-fi horror movie, first as the special effects in-charge, and later as the director. During the shooting, he had failed to take a close-up of actress Carole Davis, and was fired, but he stayed on to help producer Ovidio Assonitis as an assistant director.
In 1984, James' first major project, 'The Terminator' was released under the banner of 'Pacific Western Productions', owned by his former colleague, Gale Anne Hurd. The movie, starring Arnold Schwarzenegger, was made with a budget of only 6.5 million dollars, but went on to earn more than $78 million.
Cameron wrote the screenplay for 'Rambo: First Blood Part II', released in 1985, which was later edited by the star Sylvester Stallone. The movie, directed by George P. Cosmatos, proved to be moderately successful at the box-office.
In 1986, James brought out the 'Aliens', a sequel to Ridley Scott's earlier movie, starring Sigourney Weaver. The movie was a hit grossing millions, and received several 'Academy Award' nominations.
The 1989 film, 'The Abyss' was the talented director's next movie, where he cast actors Ed Harris and Mary Elizabeth Mastrantonio in the lead roles. The movie was made on an expensive budget of 41 million dollars with real underwater shooting of scenes.
Two years later, in 1991, 'Terminator 2: Judgment Day' was released, where Arnold Schwarzenegger and Linda Hamilton were recast in their roles from the previous movie. The film went on to gross way more than the 100 million dollar budget, and won four 'Oscars', for 'Best Visual Effects', 'Best Makeup', 'Best Sound', and 'Best Sound Effects Editing'.
In 1993, the director teamed up with special effects experts Scott Ross and Stan Winston to establish a firm named 'Digital Domain'. The company, located in California, is known for creating spectacular special effects for movies.
During 1994-95, 'True Lies', starring Arnold Schwarzenegger, and 'Strange Days', with Ralph Fiennes in the lead, were released. Both movies were fairly well-received by critics and viewers alike, and saw moderate success at the box-office.
1997 saw the release of the cult movie, 'Titanic', with Leonardo DiCaprio and Kate Winslet in the lead roles. Made on a high budget of $200 million, it failed to generate enough revenue in the first few weeks. However, it soon impressed the audiences, becoming the highest earning movie of all time, and grossing $600.8 million.
From 2000-02, the famous director made a shift to television series, created the sci-fi show for TV titled 'Dark Angel', with Jessica Alba in the lead.
For the next few years, he also concentrated on making documentary films, under his banner, 'Earthship Productions'. The remarkable director made documentaries titled 'Expedition: Bismarck ', 'Ghosts of the Abyss', and 'Aliens of the Deep', 'The Lost Tomb of Jesus'.
He also produced the movie 'Solaris', starring George Clooney and directed by Steven Soderbergh.
In 2009, the film 'Avatar' was released in 3D, starring Sam Worthington, Zoe Saldana, and Sigourney Weaver. The movie was directed, co-produced and written by Cameron, while its technology proved to be ground-breaking in the world of cinema. The film earned $1 billion and broke Titanic's record of being the highest grossing film.
Two years later, the gifted director worked on an Australian 3D movie, 'Sanctum', as the executive producer.
Major Works
'Titanic' a movie by this talented director held the earlier record of highest grossing movie; now broken by 'Avatar'. The movie grossed 600 million dollars, and catapulted Leonardo DiCaprio and Kate Winslet to stardom.
'Avatar', released in 2009, is the most famous movie made by Cameron, which used cutting-edge technology to produce 3D special effects. After releasing worldwide, it set the record for being the highest grossing movie, earning more than 700 million dollars.
Awards & Achievements
In 1992, this exceptional director was honoured by the 'Science Fiction and Fantasy Writers of America', with the 'Bradbury Award', for his film 'Terminator 2: Judgment Day'.
For 'Titanic' he received several honours including 'Academy Awards' in the 'Best Director', 'Best Film Editing', and 'Best Picture' categories. He has also received the 'Golden Globes' for the film, in 1997.
From 1998-2004, several honorary doctorates have been awarded to him, by the 'Carleton University', Ottawa, 'Brock University' Ontario, 'Ryerson University', Toronto, 'California State University', Fullerton, and 'University of Southampton', England.
In 2010, the filmmaker was felicitated with the 'Visual Effects Society Lifetime Achievement Award', for the movie 'Avatar'. The movie has also won other awards, including 'Golden Globes for Best Motion Picture – Drama'.
The same year, he topped 'New Statesman's 2010 Guardian Film Power 100 list', and also featured as one of 'The World's 50 Most Influential Figures'
Personal Life & Legacy
From 1978-99, this famous director has been wedded four times, his spouses being Sharon Williams, producer Gale Anne Hurd, filmmaker Katherine Bigelow, and 'Terminator' star Linda Hamilton.
In 2000, he got married to American actress Suzy Amis, whom he had met on the sets of 'Titanic'.
James has a daughter, Josephine, with Linda Hamilton, and three children with his present wife, Suzy.
The director, who lives in New Zealand, is associated with the 'NASA Advisory Council', and has helped collect funds for a non-profit organization called 'Mars Society'.
He has advocated for the resolution of environmental concerns, holding discussions with 'The United States Environmental Protection Agency', to protect the oceans from oil spills. Along with his family, he has also turned a vegan, to contribute to the well-being of the eco-system.
Net Worth
After the major success of his science fiction films, this director has a net worth of $700 million.
Trivia
While assisting on the sets of a movie, this Canadian filmmaker fell sick and was plagued by dreams of a robot assigned to kill him. This gave him the inspiration to create a legendary character for his first hit movie, played by Arnold Schwarzenegger
// Famous College Dropouts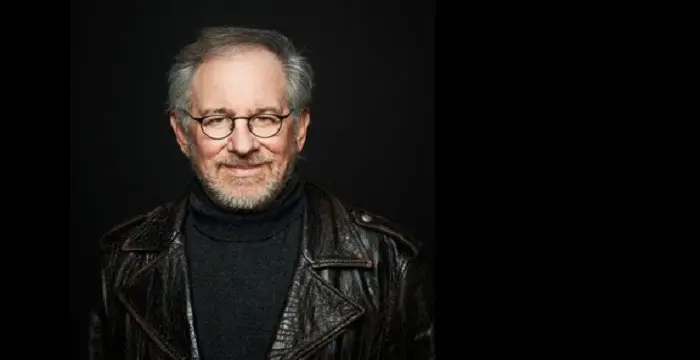 Steven Spielberg is a famous Hollywood director renowned for his movies such as 'E.T.', 'Jurassic Park' and 'War of the Worlds'. To know more about his childhood, career, profile and timeline read on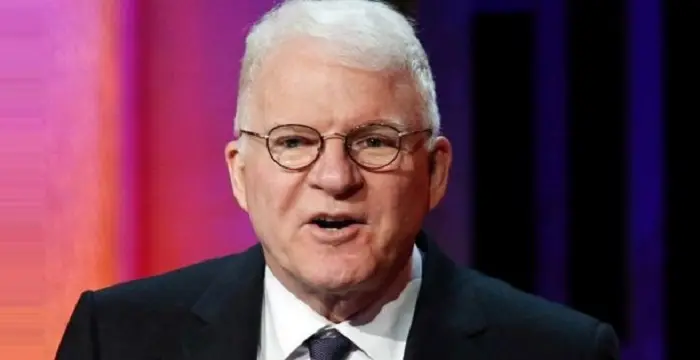 Steve Martin is a multiple award winning American comedian, actor and writer. This biography of Steve Martin provides detailed information about his childhood, life, achievements, works & timeline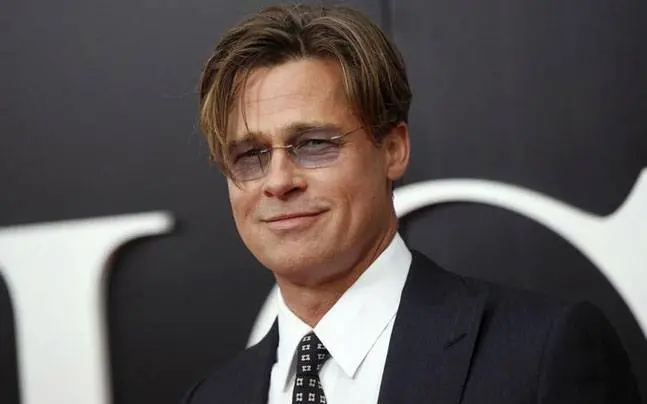 Brad Pitt is a famous American actor, known for his movies, 'Ocean's Eleven', 'The Curious Case of Benjamin Button', and 'World War Z'. This biography provides detailed information about his childhood, profile, career and timeline
James Cameron's awards
Year
Name
Award

Academy Awards(Oscars)

1998
Best Picture
Titanic (1997)
1998
Best Director
Titanic (1997)
1998
Best Film Editing
Titanic (1997)

Golden Globe Awards

2010
Best Director - Motion Picture
Avatar (2009)
1998
Best Director - Motion Picture
Titanic (1997)

Primetime Emmy Awards

2014
Outstanding Documentary or Nonfiction Series
Years of Living Dangerously (2014)
James Cameron biography timelines
// 16th Aug 1954

James Francis Cameron was born Phillip, and his wife Shirley, in Kapuskasing, Ontario, Canada, on August 16, 1954.

// 1978

In 1978 James Cameron was inspired by 'Screenplay', a book by British actor Syd Field, and wrote the script of a movie titled 'Xenogenesis'. The script was for a ten-minute sci-fi film, shot in 35mm reel.

// 1978 To 1999

From 1978-99, this famous director has been wedded four times, his spouses being Sharon Williams, producer Gale Anne Hurd, filmmaker Katherine Bigelow, and 'Terminator' star Linda Hamilton.

// 1980

Soon, he was hired by 'Roger Corman Studios', to make miniature models for low-investment films. He was later appointed as the art director for the 1980 movie 'Battle Beyond the Stars'. The next two years, he worked on science fictions films like 'Escape from New York', 'Galaxy of Terror', and 'Android'.

// 1984

In 1984, James' first major project, 'The Terminator' was released under the banner of 'Pacific Western Productions', owned by his former colleague, Gale Anne Hurd. The movie, starring Arnold Schwarzenegger, was made with a budget of only 6.5 million dollars, but went on to earn more than $78 million.

// 1985

Cameron wrote the screenplay for 'Rambo: First Blood Part II', released in 1985, which was later edited by the star Sylvester Stallone. The movie, directed by George P. Cosmatos, proved to be moderately successful at the box-office.

// 1986

In 1986, James brought out the 'Aliens', a sequel to Ridley Scott's earlier movie, starring Sigourney Weaver. The movie was a hit grossing millions, and received several 'Academy Award' nominations.

// 1989

The 1989 film, 'The Abyss' was the talented director's next movie, where he cast actors Ed Harris and Mary Elizabeth Mastrantonio in the lead roles. The movie was made on an expensive budget of 41 million dollars with real underwater shooting of scenes.

// 1991

Two years later, in 1991, 'Terminator 2: Judgment Day' was released, where Arnold Schwarzenegger and Linda Hamilton were recast in their roles from the previous movie. The film went on to gross way more than the 100 million dollar budget, and won four 'Oscars', for 'Best Visual Effects', 'Best Makeup', 'Best Sound', and 'Best Sound Effects Editing'.

// 1992

In 1992, this exceptional director was honoured by the 'Science Fiction and Fantasy Writers of America', with the 'Bradbury Award', for his film 'Terminator 2: Judgment Day'.

// 1993

In 1993, the director teamed up with special effects experts Scott Ross and Stan Winston to establish a firm named 'Digital Domain'. The company, located in California, is known for creating spectacular special effects for movies.

// 1994 To 1995

During 1994-95, 'True Lies', starring Arnold Schwarzenegger, and 'Strange Days', with Ralph Fiennes in the lead, were released. Both movies were fairly well-received by critics and viewers alike, and saw moderate success at the box-office.

// 1997

1997 saw the release of the cult movie, 'Titanic', with Leonardo DiCaprio and Kate Winslet in the lead roles. Made on a high budget of $200 million, it failed to generate enough revenue in the first few weeks. However, it soon impressed the audiences, becoming the highest earning movie of all time, and grossing $600.8 million.

// 1997

For 'Titanic' he received several honours including 'Academy Awards' in the 'Best Director', 'Best Film Editing', and 'Best Picture' categories. He has also received the 'Golden Globes' for the film, in 1997.

// 1998 To 2004

From 1998-2004, several honorary doctorates have been awarded to him, by the 'Carleton University', Ottawa, 'Brock University' Ontario, 'Ryerson University', Toronto, 'California State University', Fullerton, and 'University of Southampton', England.

// 2000

From 2000-02, the famous director made a shift to television series, created the sci-fi show for TV titled 'Dark Angel', with Jessica Alba in the lead.

// 2000

In 2000, he got married to American actress Suzy Amis, whom he had met on the sets of 'Titanic'.

// 2009

In 2009, the film 'Avatar' was released in 3D, starring Sam Worthington, Zoe Saldana, and Sigourney Weaver. The movie was directed, co-produced and written by Cameron, while its technology proved to be ground-breaking in the world of cinema. The film earned $1 billion and broke Titanic's record of being the highest grossing film.

// 2009

'Avatar', released in 2009, is the most famous movie made by Cameron, which used cutting-edge technology to produce 3D special effects. After releasing worldwide, it set the record for being the highest grossing movie, earning more than 700 million dollars.

// 2010

In 2010, the filmmaker was felicitated with the 'Visual Effects Society Lifetime Achievement Award', for the movie 'Avatar'. The movie has also won other awards, including 'Golden Globes for Best Motion Picture – Drama'.

// 2010

The same year, he topped 'New Statesman's 2010 Guardian Film Power 100 list', and also featured as one of 'The World's 50 Most Influential Figures'
// Famous Film & Theater Personalities
James Cameron's FAQ
What is James Cameron birthday?

James Cameron was born at 1954-08-16

Where is James Cameron's birth place?

James Cameron was born in Kapuskasing

What is James Cameron nationalities?

James Cameron's nationalities is Canadian

What is James Cameron ideologies?

James Cameron's ideologies is Environmentalists

Who is James Cameron spouses?

James Cameron's spouses is Linda Hamilton, Suzy Amis

Who is James Cameron siblings?

James Cameron's siblings is John David Cameron, Mike Cameron

Who is James Cameron childrens?

James Cameron's childrens is Claire Cameron, Elizabeth Rose Cameron, Josephine Archer Cameron, Quinn Cameron

What was James Cameron universities?

James Cameron studied at Sonora High School, Brea Olinda High School, Fullerton College, California State University, Fullerton

Which company or organization was founded by James Cameron?

James Cameron was the founder/co-founder of Lightstorm Entertainment, Digital Domain, Cameron Pace Group

What is James Cameron's religion?

James Cameron's religion is Atheism, Agnosticism

How tall is James Cameron?

James Cameron's height is 187

Who is James Cameron's father?

James Cameron's father is Phillip Cameron

Who is James Cameron's mother?

James Cameron's mother is Shirley Cameron

What is James Cameron's sun sign?

James Cameron is Leo

How famous is James Cameron?

James Cameron is famouse as Filmmaker