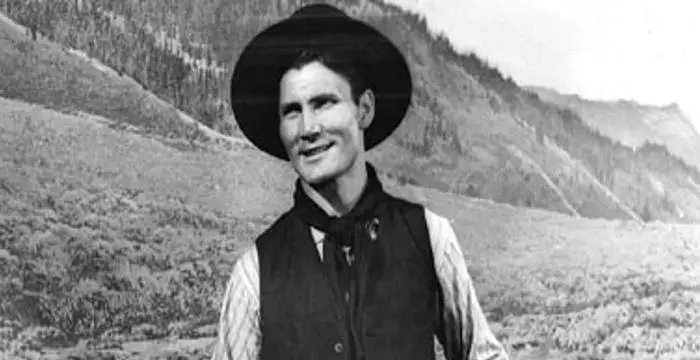 Jack Palance - Film & Theater Personalities, Facts and Personal Life
Jack Palance's Personal Details
Jack Palance was an Academy Award-winning American actor
| Information | Detail |
| --- | --- |
| Birthday | February 18, 1919 |
| Died on | November 10, 2006 |
| Nationality | American |
| Famous | Film & Theater Personalities, Actors, Comedians |
| City/State | Pennsylvania |
| Spouses | Elaine Rogers (m. 1987–2006), Virginia Baker (m. 1949–1968) |
| Known as | Volodymyr Palahniuk, Jack Brazzo, Walter Palance, Walter J. Palance, Walter Jack Palance |
| Cause of death | |
| Birth Place | Hazle Township, Pennsylvania |
| Height | 193 |
| Gender | Male |
| Father | Ivan Palahniuk |
| Mother | Anna Palahniuk |
| Sun Sign | Aquarius |
| Born in | Hazle Township, Pennsylvania |
| Famous as | Actor |
| Died at Age | 87 |
// Famous Comedians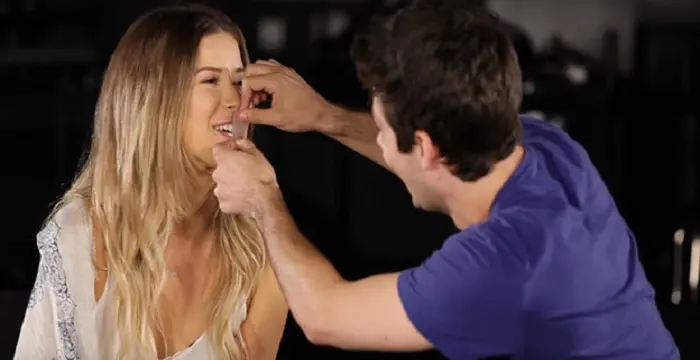 Check out all that you wanted to know about Meghan Rienks, the famous American YouTuber & vlogger; her birthday, her family and personal life, her boyfriends, fun trivia facts and more.
Check out all that you wanted to know about Desmond English, the famous YouTuber and Viner; his birthday, his family and personal life, his wife, fun trivia facts and more.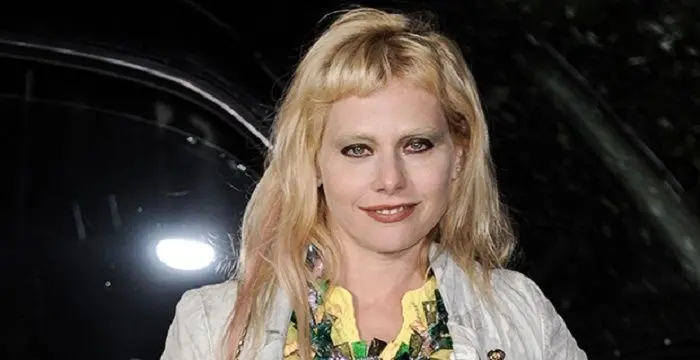 Meital Dohan is an award-winning Israeli theater, film, and television actress, comedian and singer. Check out this biography to know about her birthday, childhood, family life, achievements and fun facts about her.
Jack Palance's photo
Who is Jack Palance?
Jack Palance was an Academy Award-winning American actor, who ruled the cinema screens with his outstanding portrayal of villainous characters. With his athletic frame, deep-set eyes, and high cheekbones, he was the quintessential evil-incarnate of his era. Palance was one of the most despised movie villains of all time. He faced several difficulties before carving a niche for himself in Hollywood. As a youngster, Palance worked in coal mines, and later, juggled with various professions, such as boxing and modelling. He was typecast as a villain in the first few decades of his career. Quite early in his career, Palance was nominated for an 'Academy Award,' but his performance in a comedy movie ultimately brought him the much-coveted recognition. Jack Palance had an artistic and poetic side too. His poetic talent was revealed to the world when he published a collection of poems.
// Famous Film & Theater Personalities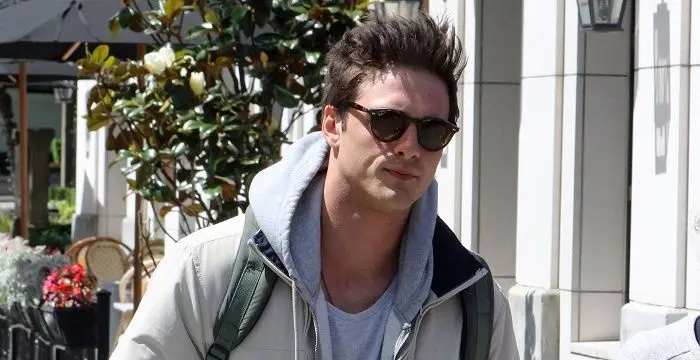 Jacob Elordi is an Australian actor. Let's take a look at his childhood, family, personal life, career, etc.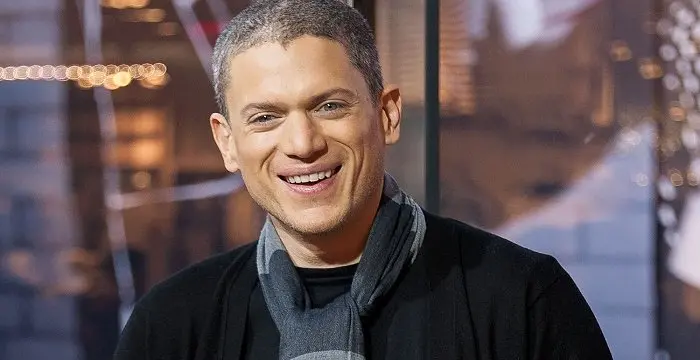 Wentworth Miller is an American actor and screenwriter who achieved recognition for his role in the TV series 'Prison Break'.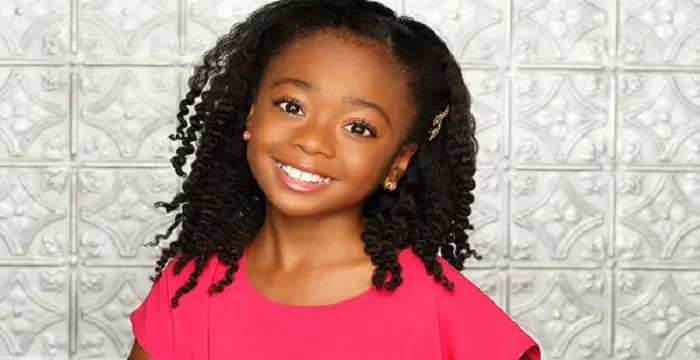 Skai Jackson is an American child actress with huge fan following. Find more about her family & personal life, relationships, facts and more.
Childhood & Early Life
Jack Palance was born Volodymyr Palahniuk, on February 18, 1919, in Lattimer Mines, Pennsylvania. His parents, Ivan, and Anna, were Ukrainian immigrants. Palance was one of their six children. His father worked in coal mines for a living.
Following his father's footsteps, Palance too worked in coal mines as a youngster. In late 1930s, he took to professional boxing, and fought under the name, 'Jack Brazzo.' He had a highly successful boxing career, until an injury forced him to quit. He had fifteen consecutive victories in boxing.
During the World War II, Palance served in the 'United States Army Air Forces' as a bomber pilot. He was injured in the war, and received a 'Good Conduct Medal' for his services. In 1944, Palance was honorably discharged from duty. Thereafter, he joined the 'Stanford University' where he studied theater. During this period, he worked as a cook, a lifeguard, and even as a waiter. He also worked for a radio station.
Career
In 1947, Jack Palance made his stage debut with the play, 'The Big Two,' directed by Robert Montgomery. In the same year, he played 'Stanley Kowalski' in the 'Broadway' play, 'A Streetcar Named Desire.' The play was a huge success. In 1948, Palance performed in two plays, 'A Temporary Island,' and 'The Vigil.'
In 1950, Jack Palance made his film debut in 'Panic in the Streets.' In the movie, he played a gangster. After the success of the movie, '20th Century Fox' offered him a long term contract.
In 1952, Palance starred opposite Joan Crawford, in the thriller movie, 'Sudden Fear.' He played a homicidal husband who stalked his wife. In 1953, he played another classic character, a gunfighter 'Jack Wilson,' in the movie, 'Shane.' Both the characters required Palance to put a nasty look. With his imposing figure and sinister smile, it was a cake walk for Palance, and that showed in his performances. He received 'Academy Award' nominations for 'Best Supporting Actor' for both the movies. With the success of these movies, Palance was hailed as the perennial bad guy of Hollywood.
In the 1950s, Palance was the evil presence in various Hollywood movies. In 1953, he played a heroic role in 'Flight to Tangier.' In 1955, he played a robber with a good heart, in the movie 'I Died a Thousand Times.' Though the movie was not a big success, his character got applause from audiences. In 1957, Palance won an 'Emmy Award' for his performance as 'Mountain McClintock' in the teleplay, 'Requiem for a Heavyweight.'
Jack Palance moved to Europe during the peak of his career, and acted in many foreign films. He appeared in the lead role in 'The Man Inside,' produced by the London-based 'Warwick Films.'
He also acted in various Italian movies, such as 'Sword of the Conqueror,' 'The Last Judgement,' and 'Night Train to Milan.' In 1963, Palance played a Hollywood producer in the French movie, 'Le Mepris.'
After making his presence felt in foreign movies, Palance returned to the US. He starred in the TV series, 'The Greatest Show on Earth' from 1963 to 1964. He had a supporting role in the box office hit, 'The Professionals.' In the film 'Che!,' Palance played the Cuban leader, 'Fidel Castro.' Although the movie failed to make an impact, Palance excelled in his performance. In the 1970s, Palance mostly worked from Italy. He did various foreign movies, such as 'Black Cobra Woman,' 'Blood and Bullets,' and 'The One Man Jury.'
Palance played many famous characters on television as well. His performance in the thrillers like 'Dr. Jekyll and Mr. Hyde' and 'Dracula,' made him popular among the common household.
In 1973, he acted in the title role of the movie, 'Bram Stoker's Dracula.' The audiences felt that his deathly look and piercing eyes made him a perfect fit to be the 'Dracula.' In 1982, Palance appeared as the host of the television series, 'Ripley's Believe It or Not.' The series was aired on 'ABC' network from 1982 to 1986.
Jack Palance appeared in comic roles quite late in his career. The transition from villain to comedian brought him laurels. In 1991, he played a comic character in the movie, 'City Slickers.' His character was a cowboy, 'Curly Washburn.' His incredible performance in this movie won him the 'Academy Award' for 'Best Actor in Supporting Role.'
Personal Life & Legacy
Jack Palance was married twice. He married Virginia Baker in 1949. The couple had three children: Holly, Brooke, and Cody. Holly Palance is an actress and she co-hosted 'Ripley's Believe It or Not,' with her father. The couple divorced in 1968. In 1987, Palance married his second wife, Elaine Rogers.
Palance had an artistic inclination, and in his twilight years, he pursued his interests with enthusiasm. He sold landscape pictures with a poem on the back of every picture. 'Forest of Love,' a collection of poems authored by him, was published in 1996.
On November 10, 2006, Palance breathed his last, after suffering a stroke. At the time of his death, he was in California with his daughter, Holly. Jack Palance was honored with a star on the 'Hollywood Walk of Fame.'
Trivia
There was a lot of speculation about Palance's facial features. It was said that he underwent a plastic surgery after his face was crushed in a plane crash during the war. He rubbished these stories as a publicity stunt.
When Palance went on stage to receive the Oscars, he entertained the audience by dropping to the ground and doing one-armed push-ups. His antics became big news overnight.
In 2004, Palance walked out of a Russian Film Festival saying, "I am a Ukrainian, not Russian. I feel like I walked into the wrong room."
// Famous Actors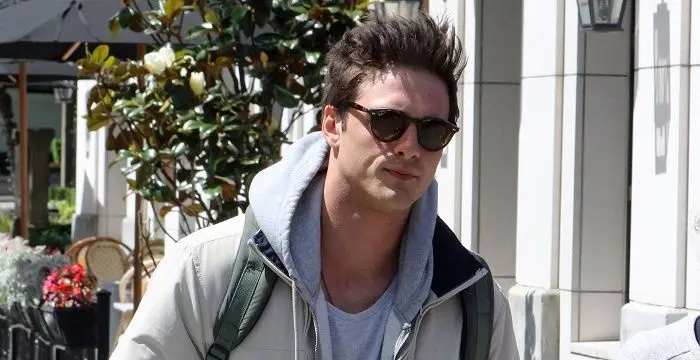 Jacob Elordi is an Australian actor. Let's take a look at his childhood, family, personal life, career, etc.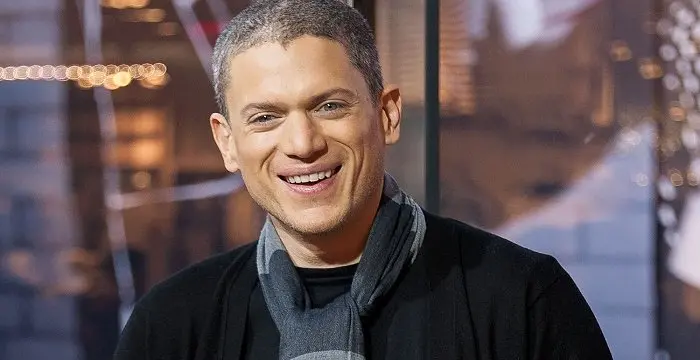 Wentworth Miller is an American actor and screenwriter who achieved recognition for his role in the TV series 'Prison Break'.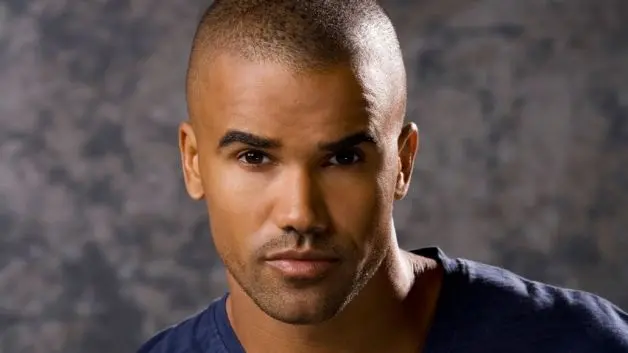 Shemar Moore is a model turned actor best known for his role in the television series 'The Young and the Restless'. This biography of Shemar Moore provides detailed information about his childhood, life, achievements, works & timeline.
Jack Palance's awards
Year
Name
Award

Academy Awards(Oscars)

1992
Best Actor in a Supporting Role
City Slickers (1991)

Golden Globe Awards

1992
Best Performance by an Actor in a Supporting Role in a Motion Picture
City Slickers (1991)

Primetime Emmy Awards

1957
Best Single Performance by an Actor
Playhouse 90 (1956)
Jack Palance biography timelines
// 18th Feb 1919

Jack Palance was born Volodymyr Palahniuk, on February 18, 1919, in Lattimer Mines, Pennsylvania. His parents, Ivan, and Anna, were Ukrainian immigrants. Palance was one of their six children. His father worked in coal mines for a living.

// 1944

During the World War II, Palance served in the 'United States Army Air Forces' as a bomber pilot. He was injured in the war, and received a 'Good Conduct Medal' for his services. In 1944, Palance was honorably discharged from duty. Thereafter, he joined the 'Stanford University' where he studied theater. During this period, he worked as a cook, a lifeguard, and even as a waiter. He also worked for a radio station.

// 1947 To 1948

In 1947, Jack Palance made his stage debut with the play, 'The Big Two,' directed by Robert Montgomery. In the same year, he played 'Stanley Kowalski' in the 'Broadway' play, 'A Streetcar Named Desire.' The play was a huge success. In 1948, Palance performed in two plays, 'A Temporary Island,' and 'The Vigil.'

// 1950

In 1950, Jack Palance made his film debut in 'Panic in the Streets.' In the movie, he played a gangster. After the success of the movie, '20th Century Fox' offered him a long term contract.

// 1952 To 1953

In 1952, Palance starred opposite Joan Crawford, in the thriller movie, 'Sudden Fear.' He played a homicidal husband who stalked his wife. In 1953, he played another classic character, a gunfighter 'Jack Wilson,' in the movie, 'Shane.' Both the characters required Palance to put a nasty look. With his imposing figure and sinister smile, it was a cake walk for Palance, and that showed in his performances. He received 'Academy Award' nominations for 'Best Supporting Actor' for both the movies. With the success of these movies, Palance was hailed as the perennial bad guy of Hollywood.

// 1963

He also acted in various Italian movies, such as 'Sword of the Conqueror,' 'The Last Judgement,' and 'Night Train to Milan.' In 1963, Palance played a Hollywood producer in the French movie, 'Le Mepris.'

// 1963 To 1964

After making his presence felt in foreign movies, Palance returned to the US. He starred in the TV series, 'The Greatest Show on Earth' from 1963 to 1964. He had a supporting role in the box office hit, 'The Professionals.' In the film 'Che!,' Palance played the Cuban leader, 'Fidel Castro.' Although the movie failed to make an impact, Palance excelled in his performance. In the 1970s, Palance mostly worked from Italy. He did various foreign movies, such as 'Black Cobra Woman,' 'Blood and Bullets,' and 'The One Man Jury.'

// 1991

Jack Palance appeared in comic roles quite late in his career. The transition from villain to comedian brought him laurels. In 1991, he played a comic character in the movie, 'City Slickers.' His character was a cowboy, 'Curly Washburn.' His incredible performance in this movie won him the 'Academy Award' for 'Best Actor in Supporting Role.'

// 1996

Palance had an artistic inclination, and in his twilight years, he pursued his interests with enthusiasm. He sold landscape pictures with a poem on the back of every picture. 'Forest of Love,' a collection of poems authored by him, was published in 1996.

// 2004

In 2004, Palance walked out of a Russian Film Festival saying, "I am a Ukrainian, not Russian. I feel like I walked into the wrong room."

// 10th Nov 2006

On November 10, 2006, Palance breathed his last, after suffering a stroke. At the time of his death, he was in California with his daughter, Holly. Jack Palance was honored with a star on the 'Hollywood Walk of Fame.'
// Famous Pennsylvania peoples
Jack Palance's FAQ
What is Jack Palance birthday?

Jack Palance was born at 1919-02-18

When was Jack Palance died?

Jack Palance was died at 2006-11-10

Where was Jack Palance died?

Jack Palance was died in Montecito, California

Which age was Jack Palance died?

Jack Palance was died at age 87

Where is Jack Palance's birth place?

Jack Palance was born in Hazle Township, Pennsylvania

What is Jack Palance nationalities?

Jack Palance's nationalities is American

Who is Jack Palance spouses?

Jack Palance's spouses is Elaine Rogers (m. 1987–2006), Virginia Baker (m. 1949–1968)

What is Jack Palance's cause of dead?

Jack Palance dead because of Heart Attack

How tall is Jack Palance?

Jack Palance's height is 193

Who is Jack Palance's father?

Jack Palance's father is Ivan Palahniuk

Who is Jack Palance's mother?

Jack Palance's mother is Anna Palahniuk

What is Jack Palance's sun sign?

Jack Palance is Aquarius

How famous is Jack Palance?

Jack Palance is famouse as Actor