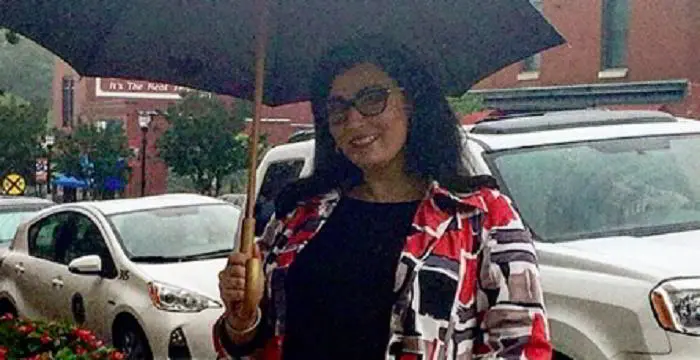 Denise Miller-Jonas - Mother of Jonas Brothers, Timeline and Family
Denise Miller-Jonas's Personal Details
Denise Miller-Jonas, fondly referred as Mama Jonas, is famously known as the mother of the Jonas brothers
| Information | Detail |
| --- | --- |
| Birthday | July 12, 1966 |
| Nationality | American |
| Famous | Miscellaneous, Family Members, Mother of Jonas Brothers |
| City/State | Texas |
| Spouses | Paul Kevin Jonas Sr. |
| Childrens | Frankie Jonas, Joseph Jonas, Kevin Jonas, Nicholas Jonas |
| Birth Place | Dallas, Texas |
| Gender | Female |
| Father | F |
| Mother | Frances-Madonia Miller |
| Sun Sign | Cancer |
| Born in | Dallas, Texas |
| Famous as | Mother of Jonas Brothers |
| Socials | |
Denise Miller-Jonas's photo
Who is Denise Miller-Jonas?
Denise Miller-Jonas, fondly referred as Mama Jonas, is famously known as the mother of the Jonas brothers. Originally from Dallas, Texas, she was a sign language teacher who moved to California after marrying Kevin Jonas Sr. After graduating from high school, Denise wanted to pursue missionary work and started working for Christ the Nations Institute in Dallas as a teacher. After marrying, she traveled along with her husband on his missionary work, thus fulfilling her dream. She settled with her family in Wycoff, California after Kevin Jonas Sr got the job of a senior pastor. In some time, her children formed the sensational boy band 'The Jonas Brothers' and she decided to fully encourage their calling. She traveled with them on their tours when they were minors and undertook other managerial responsibilities. As a result, she was a part of various documentaries and TV series. She also manages the Jonas family-run restaurant 'Neville's Southern Kitchen' and is often the face of it on various media. Owing to the fame of The Jonas Brothers, Mama Jonas is often in the limelight. She is also active on social media with over 216k followers on Instagram.
// Famous Miscellaneous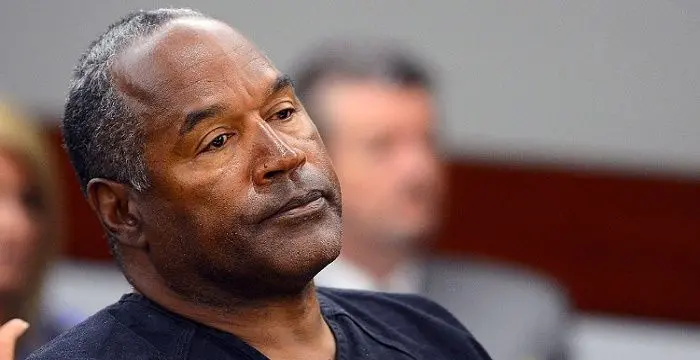 Jason Simpson is the son of former NFL running back, broadcaster and actor O. J. Simpson. Check out this biography to know about his childhood, family, life, and little known facts about him.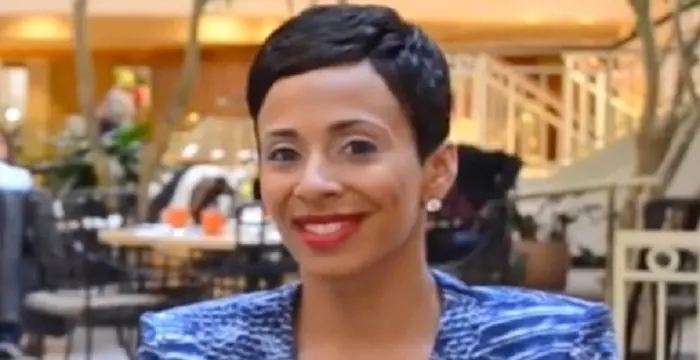 Melissa Brim is the ex-girlfriend of former professional boxer Floyd Mayweather Jr. Check out this biography to know about her birthday, childhood, family life, achievements and fun facts about her.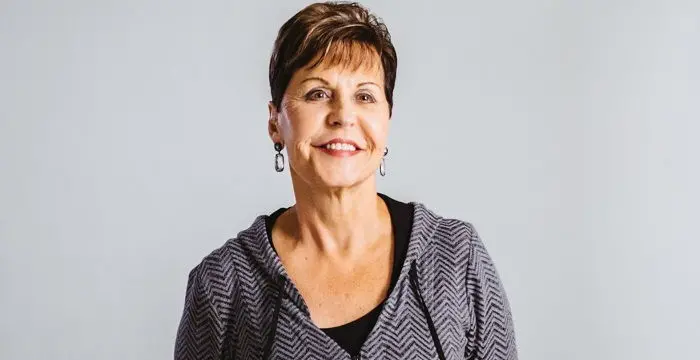 Joyce Meyer is a Christian author and speaker. This biography provides detailed information about her childhood, life, achievements, works & timeline
Career
After graduating from high school, Denise was eager to serve for her missionary but didn't get a chance to do so. She eventually enrolled in a teaching program and became a sign language teacher at Christ for the Nations Institute, Dallas. She met her future husband, Kevin Jonas Sr., on her first day there and they fell in love with each other. Her life was intertwined with his and she involved herself in his duties. She eventually joined her husband in his preaching and singing.
When Kevin Jonas Sr. was involved in directing a religious music program for the institute, the family traveled together by singing spiritual songs and preaching to the community as they met various students. Their devotion to their faith paid off as her husband soon became a senior pastor and had to move to Wycoff, California. The family decided to settle down there and continue their musical and religious pursuits.
At the same time, Denise's children were also growing popular for their music talent. They were cast in various commercials, plays, and other local events. The boys, Joe, Nick, and Kevin, soon formed a boy band and tried their hand at fame. To support them Denise home-schooled her children and travelled with them everywhere because they were minors. Her belief bore fruits when 'The Jonas Brothers' finally signed a record label. Since then, Mama Jones has been accompanying them on their tours and takes care of her children.
As a result of the popularity of The Jonas Brothers, Mama Jonas has been a part of several TV series and radio shows. She was first seen in the TV series 'Rachel Ray' in 2008. Her next appearance was in the TV series based on reality titled 'Jonas Brothers: Living the Dream' (2008). The series followed the backstage of the Jonas Brothers and includes snippets from their lives with family and friends. Denise went on to appear for over 12 episodes in the series.
She was next seen in the reality documentary series 'Married to Jonas' for E! Network where she played herself as a recurring character in several episodes from 2012 to 2013. The series ran for two seasons. In 2009, she was seen in the documentary titled 'Jonas Brothers: The 3D Concert Experience.' Denise, as the mother, was naturally given a sizeable screen time as it unraveled the childhood experiences of the Jonas brothers. Her other television appearances include her in the episode titled 'Another Earth & Jonas Mom' for 'Sidewalks Entertainment' in 2011 and an episode for 'Good Morning America' in 2016.
The Jonas Family also owns the family-run restaurant 'Nellie's Southern Kitchen' in Belmont. Both Kevin Paul Jonas Sr. and Denise Jonas are actively involved in the functioning of this restaurant. In 2017, she was seen on WBTV along with Kristi O' Connor as a representative for the restaurant. Mama Jonas cooked the restaurant's famous dish 'Pimento Cheese' for the viewers. The family remains deeply rooted to their community and often donate to charities. She is associated with the 'Change for the Children' foundation. Mama Jonas is active on Instagram and her Instagram feed constantly features her sons and grandchildren.
Personal Life
Mama Jonas was born as Denise Marie Miller on July 12, 1966 in Dallas, Texas. She grew up in Newburgh and Phoenix. Her father worked for the post office, and her mother worked in a public school. Denise's family converted from Catholicism to non-specified Christianity. Right after completing high school, Denise wanted to immerse herself in missionary work. However, it was only possible after she met Kevin Jonas Sr. The duo married on 18 August, 1985. They are the parents of four children: Kevin Jonas (1987), Joseph Jonas (1989), Nicholas Jonas (1992), and Frankie Jonas (2000). Her daughter-in-law is the TV personality Danielle Jonas (married to Kevin Jonas). Denise is the grandmother to Alena Rose Jonas and Valentina Angelina Jonas. Her son, Nick Jonas recently got engaged to the Indian actress Priyanka Chopra. Her hobbies include reading and traveling. She is a huge fan of the author West Mitchell.
// Famous Texas peoples
All about American singer and Instagram personality including his age, birthday, girlfriends, net worth, and some fun facts.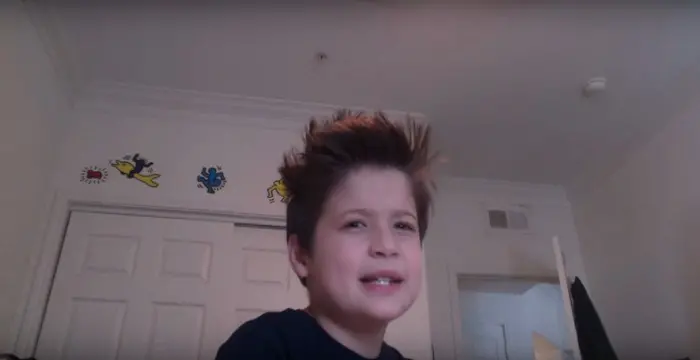 Davis Cleveland is an American actor. Let's have a look at his family & personal life including age, net worth, and fun facts.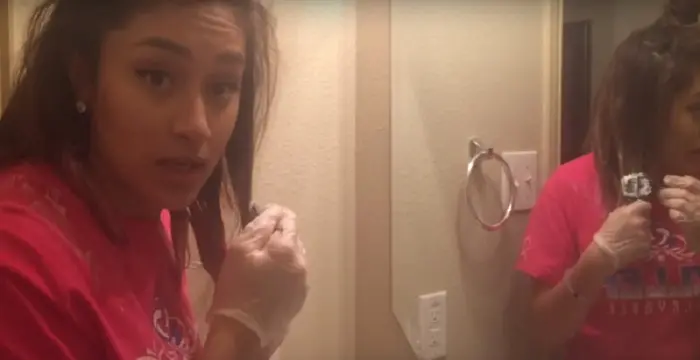 Check out all that you wanted to know about Tina Woods, the famous Vine star; her birthday, her family and personal life, her boyfriends, fun trivia facts and more.
// Famous Cancer Celebrities peoples
Denise Miller-Jonas's FAQ
What is Denise Miller-Jonas birthday?

Denise Miller-Jonas was born at 1966-07-12

Where is Denise Miller-Jonas's birth place?

Denise Miller-Jonas was born in Dallas, Texas

What is Denise Miller-Jonas nationalities?

Denise Miller-Jonas's nationalities is American

Who is Denise Miller-Jonas spouses?

Denise Miller-Jonas's spouses is Paul Kevin Jonas Sr.

Who is Denise Miller-Jonas childrens?

Denise Miller-Jonas's childrens is Frankie Jonas, Joseph Jonas, Kevin Jonas, Nicholas Jonas

Who is Denise Miller-Jonas's father?

Denise Miller-Jonas's father is F

Who is Denise Miller-Jonas's mother?

Denise Miller-Jonas's mother is Frances-Madonia Miller

What is Denise Miller-Jonas's sun sign?

Denise Miller-Jonas is Cancer

How famous is Denise Miller-Jonas?

Denise Miller-Jonas is famouse as Mother of Jonas Brothers

What is Denise Miller-Jonas's twitter?

Denise Miller-Jonas's twitter is https://twitter.com/mamadjonas

What is Denise Miller-Jonas's instagram?

Denise Miller-Jonas's instagram is https://www.instagram.com/mamadjonas/