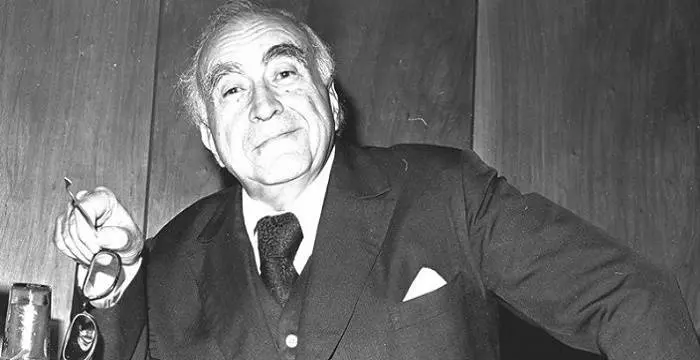 Carlos Chavez - Mexican Men, Family and Personal Life
Carlos Chavez's Personal Details
Carlos Chavez was a famous Mexican composer who founded the Mexican Symphonic Orchestra
// Famous Mexican Men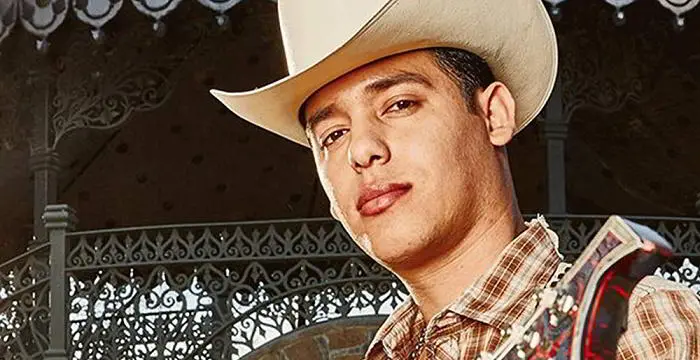 Ariel Camacho was a popular Mexican singer-songwriter. Check out this biography to know about his birthday, childhood, family life, achievements and fun facts about him.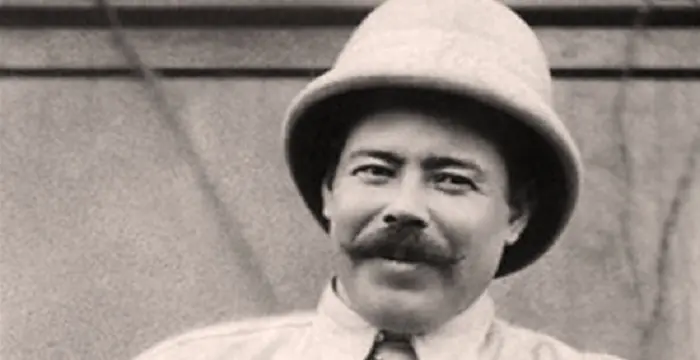 Pancho Villa is one of the most renowned names of the 'Mexican Revolution' who was also the Governor of Chihuahua. This biography provides detailed information about his childhood, profile, career and timeline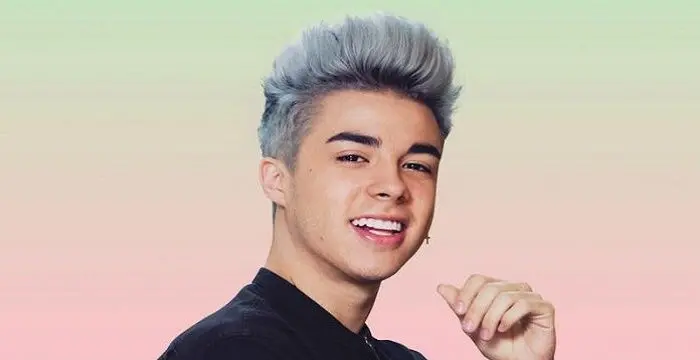 Mario Bautista is a famous Mexican pop singer, R&B dancer, and social media star. Let's take a look at his family, personal life, career, age, birthday, etc.
Carlos Chavez's photo
Who is Carlos Chavez?
Carlos Antonio de Padua Chavez y Ramirez alias Carlos Chavez was a Mexican composer, conductor, music theorist, educator and journalist. He had an unusual talent for music and had experimented and incorporated different styles of music to create unusual compositions, which always gave something new and unique to his listeners. He was so passionate about music and was constantly in search of innovative ways to create the most beautiful notes. Though he had to fulfill many administrative responsibilities bestowed on him, his interest always remained in composition. He also founded and directed the Mexican Symphonic Orchestra, which was the premier orchestra of that time. Much of his compositions were influenced by the native Mexican cultures. He never hesitated to explore the depths of music and literally lived for music. He composed six symphonies out of which his 'Symphony No. 2', in which he used Yaqui percussion instruments, native to Mexico, is probably the most popular. Read on to learn more about this legend.
// Famous Musicians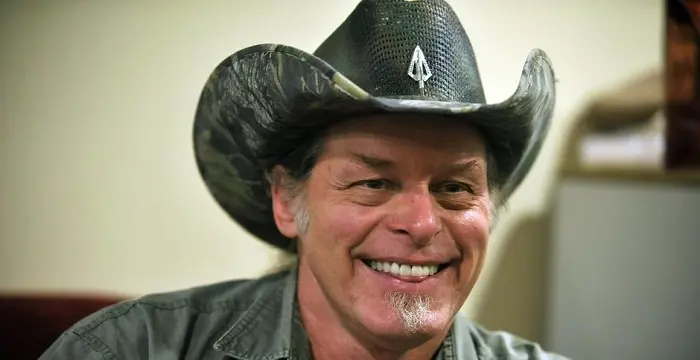 Ted Nugent is a hard rock musician known for his hits 'Stranglehold' and 'Cat Scratch Fever'. This biography of Ted Nugent provides detailed information about his childhood, life, achievements, works & timeline.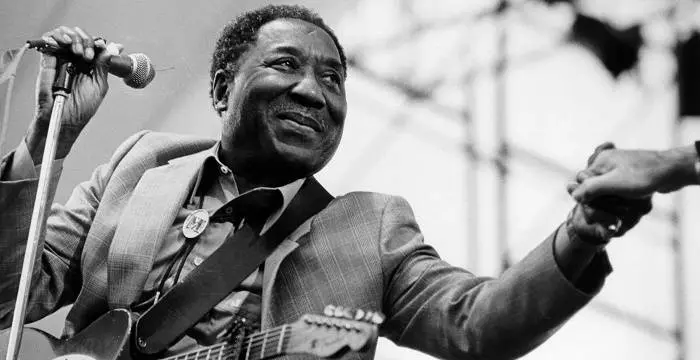 Muddy Waters was a blues musician referred to as the 'father of modern Chicago blues.' Check out this biography to know about his childhood, family life, achievements and fun facts about him.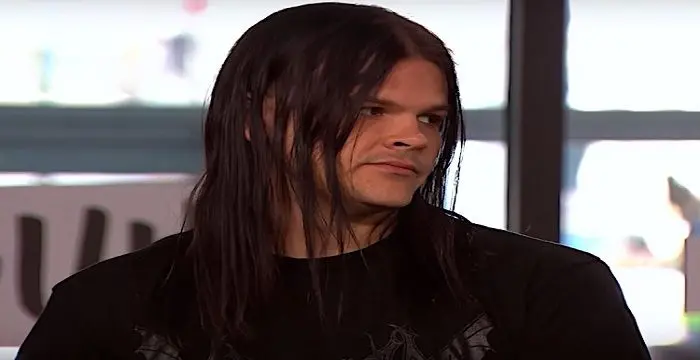 Travis Bacon is an American musician and actor, better known as the son of veteran actors Kevin Bacon and Kyra Sedgwick. Find more about his family, birthday, etc.
Biography detail
Carlos Chavez's Childhood And Early Life
Carlos Chavez was born into a creole family settled near Popotla, Mexico city, on 13June 1899. He was the seventh child of Augustin Chavez, who was famous for inventing a plough that became great in demand in the United States. His paternal grandfather, Jose Maria Chavez Alonso, had served as governor of the state of Aguascalientes and was executed by Emperor Maximilian in 1864. Chavez lost his father when he was only three years old, so, he and brothers were brought up by his mother Juvencia, who was the directress of the Normal School for Young People. In 1910, during the Mexican Revolution, Chavez and his family were forced to relocate to Veracruz, as all school teachers were ordered to leave Mexico City. However, as the revolution settled down, they came back to Mexico City.
His elder brother Manuel was trained in music and Chavez, at the age of nine, took primary lessons of piano from him. Later, he was mentored by many efficient teachers. Chavez was trained briefly under Asunción Parra and later under Manuel Ponce, who was then Mexico's leading composer. Sometime during his early teens, he met Pedro Luis Ozagón and under his mentoring, Chavez developed his musical formation. Ozagon also introduced Chavez to Juan Fuentes' harmony theory, which proved to be a major influence on his development of music.
When Chavez was young, his family would go to all those places where there were strong influences of indigenous cultures, particularly his native Aztec culture. So, his visits to numerous places like Tlaxcala, Michoacán, Guanajuato and Oaxaca left a strong impression on the young boy and throughout his life he had a fascination for such cultures. Being inspired from and attracted to these cultures, Chavez, along with his friends, established a cultural journal called 'Gladios' when he was just 17 years old.  His work at this journal was instrumental in getting him a job at the newspaper El Universal, where he worked for the next 36 years, penning over 500 items.
Soon after joining piano classes, Chavez started composing and wrote several simple pieces. At the age of 12, he read Albert Guiraud's 'Traité d'Instrumentation et Orchestration' and from it learnt to read the orchestral scores of masters. Three years later, he composed his first symphony and that too when he had heard symphony orchestra only once prior to that. This symphony, 'Sinfonía para orquesta' was completed only in 1918.
Chavez was largely self-taught, researching and analyzing the work of masters and experimenting with music. He never became a disciple of any music composer. He completed his formal studies at the "National Conservatory" and received his diploma in composition. Some of his early works in piano music was published in 1920 with the initiative of a firm called "Wagner y Levien", in Mexico City. 1921 was an important year for Chavez as the world witnessed his first public concert. This concert also included his 'Sextet for Strings and Piano' and it turned out to be a big success. He became a noted music personnel and the newly formed revolutionary government assigned him to compose a ballet based on ancient Aztec themes. Thus, Chavez became the first proponent of Mexican nationalist music post the Revolution. Chavez incorporated several Indian themes to create a heavy orchestral work titled 'El Fuego Nuevo', which later on, served as a source for his future compositions. Unfortunately, Julián Carillo, the then director of the "Orquesta Sinfónica", rejected this work and it remained unperformed till 1928 when Chavez himself conducted it.
Career
On a visit to Paris after his marriage, he met Paul Dukas, the celebrated French composer. Dukas encouraged Chavez to concentrate on the vast and wide musical heritage of Mexico. Some months later, Chavez visited the United States for the first time, and returned back in March 1924. It was during this time that Chavez joined the Mexico City newspaper, El Universal, thus venturing into another high profile career—journalism. Chavez left for New York in 1926, leaving his family—his wife and two children at Mexico. He hired an apartment in Greenwich Village and shared it with Rufino Tamayo, a Mexican painter. At New York, Chavez met Aaron Copland and Edgard Varèse and they helped him to introduce his work to the music companies there. Thus, eventually, his efforts bore fruits and his works generated favorable reviews and recognition.  
Rise To Fame
Chavez was very satisfied with his well-deserved acclaim and he decided to return back to Mexico. He reached his homeland in 1928 and was offered the post of musical director of the "Orquesta Sinfónica Mexicana" (later changed to "Orquesta Sinfónica de México"), which he accepted with immense pleasure. It was the country's first permanent orchestra, started by a musicians' labor union. Chavez's efforts proved to be instrumental in taking the orchestra on tour through Mexico's rural areas. It was about this time that a Berlin firm, "Bote and Bock", accepted his work and agreed to publish it. His name and fame then started to spread across the borders of his homeland. 
Chavez started organizing concerts based on contemporary music at the "National Preparatory School" and promoted a new style of music, which was a different experience to the music lovers at Mexico. He performed his own compositions as well as those of great musicians like Bartók, Honegger, Milhaud, Poulenc, Satie, Schoenberg, Stravinsky and Varèse. The "Orquesta Sinfónica", under his stewardship, ruled the Mexican hearts for the following 21 seasons.  Chavez was invited to take the position of the director of the "Conservatorio Nacional" (National Conservatory of Music) and he served there for six years. He inspired the new generation with his enthralling compositions, which he gladly offered to teach the aspirants. Many famous Mexican composers like Candelario Huizar, Silvestre Revueltas, Daniel Ayala, Blas Galindo, Salvador Contreras and José Moncayo were inspired from this legend.
The 1930's witnessed many outstanding performances and compositions from this genius. The most famous works among them are 'Sinfonía de Antígona' (1933), 'Sinfonía India' (1935), 'Chapultepec' (1935), '10 Preludes for Piano' (1937) and his 'Concerto for Piano and Orchestra' (1938). All these works ensured that Chavez enjoyed the height of fame. He was then commissioned to compose a work to commemorate an exhibit of Mexican art at the New York's Museum of Modern Art, in 1940 and this gave birth to 'Xochipilli: An Imagined Aztec Music', which Chavez described as the result of his thoughts on topics of Mexican antiquity and of his unlimited admiration for pre-Cortesian sculpture and painting.
Chavez was appointed one among the 13 chartered members of "El Colegio Nacional", in 1943 and started giving extensive lectures on music and related subjects. He then ventured into music publishing by establishing a company named "Ediciones Mexicanas de Música" that was set up with the intention of popularizing the music of modern composers. Chávez was then given the responsibility to manage a new administrative body called the "Instituto Nacional de Bellas Artes" (INBA) where he was offered the post of director. The art scene of Mexico flourished immensely as never before under his directorship.
Chavez found it difficult to manage too many responsibilities, so, he resigned from the "Orquesta Sinfonía de México". He remained as director of INBA till 1952. He then resigned from this position too to devote more time towards his prime interests—composing, teaching, lecturing, and conducting rather than taking care of administrative duties. He received commissions for many new works during the 1950s and 1960s, composing many works, the most popular being the symphonies 4, 5 and 6. 'Symphony 4' was commissioned by the Louisville Symphony Orchestra, 'Symphony 5' by the Sergei Koussevitsky Foundation and 'Symphony 6' by the New York's Lincoln Center for Performing Art.
He returned to administrative responsibilities once again in 1969 when he was appointed the Secretariat of Public Education. While here, he discovered that the teaching methods adopted by the "Conservatorio Nacional" were not effective. Mexico's new president, Luis Echeverría, responded to this criticism by giving him the freedom to develop a comprehensive curriculum for public schools and appointing him Head of the Music Department of INBA and music director of the "Orquesta Sinfónica Nacional". Unfortunately, his methods and modifications were not acceptable to orchestra members and he resigned from both posts. This incidence caused him a little disappointment and he moved to the United States, working for numerous organizations and universities, both in this country and in England. He purchased an apartment in New York in 1974 where he stayed until death. His final performance took place on 8May 1978 in Washington D.C, where he conducted the premiere of his 'Concerto for Trombone.
Personal Life And Death
In 1922, Chavez married Otilia Ortiz, a well accomplished pianist, who was also his fellow student. Soon after marriage, the couple went on a tour of Europe, which lasted from October 1922 till April 1923, visiting Vienna, Berlin and Paris among others. The couple utilized this period to promote Chavez's compositions. His first child Anita was born at Mexico. The couple had three children—Anita, Agustin and Juanita. Carlos Chavez took his last breath on 2August 1978, while visiting his daughter in Mexico City.
Positions Held
Musical director of the Orquesta Sinfónica Mexicana.
Director of Conservatorio Nacional.
Chartered member of El Colegio Nacional.
Director of Instituto Nacional de Bellas Artes (INBA).
Secretariat of Public Education.
Head of the Music Department of INBA.
Director of the Orquesta Sinfónica de Nacional.
Important Works
Orchestral
Cuadros Infónica, 1953
Chapultepec: Three Famous Mexican Piece, 1935
Cantos de México para orquesta Mexicana, 1933
Chaconne in E Minor by Dietrich Buxtehude, 1937
Clio: Symphonic Ode, 1969
Fanfare (Band)
Chapultepec: Three Famous Mexican Pieces for Band, 1935
Mañanas Mexicanas, 1974
Tzintzuntzan: Symphonic Variations for Band, 1974
Zandunga Serenade, 1976
Ballet
El fuegonuevo: ballet Azteca, 1921
Los cuatro sole: ballet indígena, 1925
Caballos de vapor (Horsepower): sinfonía de baile, 1926
La hija de Cólquide: ballet para cuarteto doble, 1943
Pirámide: ballet en cuatroactos, 1968
Opera
Panfilo and Lauretta: Opera in Three Acts, 1953
Musique d'accompagnement , Antígona, 1932
Toccata para orquesta, 1947
Upingos: melodía para oboe solo, 1957
Chamber Music
Cuarteto de acros I, 1921
Cuarteto de acros II, 1932
Cuarteto de acros III, 1943
Energía for Nine, 1925
Fuga H A G, C (violin, alto, violin cello & contrebasse), 1964
Piano
10 Preludes for Piano, 1937
36 (Horsepower), 1925
5 Caprichos para piano, 1975
Àl'aube: image mexicaine, 1921
Adelita & La cucaracha, 1915
Vocal
La casada infiel,, 1941
Cuatro melodías tradicionales indias del Ecuador, 1942
Cuatro nocturnos, 1939
Du bist wie eine Blume, 1919
Estrellas fijas, 1919
Divers
Feuille d'album (guitar), 1974
Invention III for Harp, 1967
Partita for Solo Timpani, 1973
Three Pieces for Guitar, 1923
Upingos: melodía para oboe solo, 1957
// Famous Conductors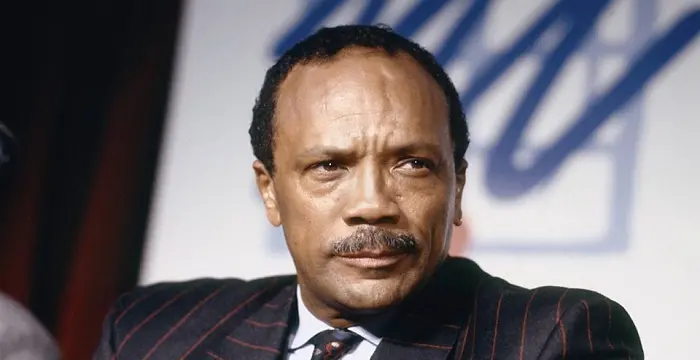 Quincy Jones is an American record producer, film & TV producer, composer, conductor, instrumentalist, jazz trumpeter, and record company executive. This biography provides detailed information on his childhood, life, career, achievements & timeline.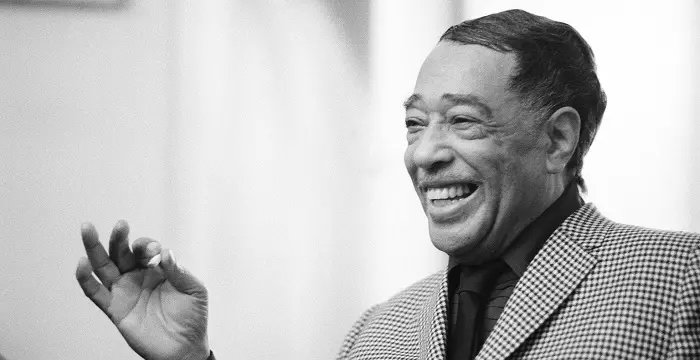 Duke Ellington was an American jazz composer and performer who is among one of the greatest names in the history of jazz. This biography profiles his childhood, life, music career, achievements and timeline.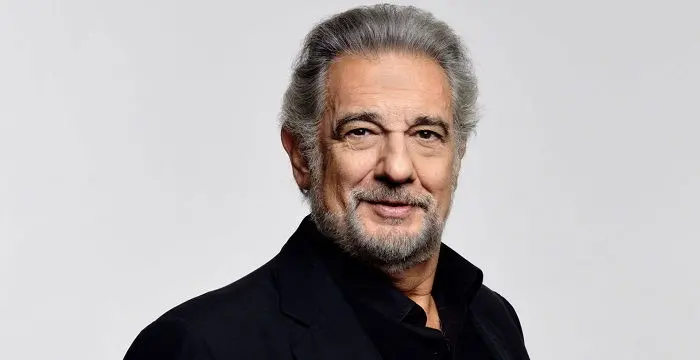 José Plácido Domingo Embil is a famous Spanish conductor and tenor who has recorded more than 100 opera performances. This biography profiles his childhood, life, music career, achievements and timeline.
// Famous Composers
Carlos Chavez's FAQ
What is Carlos Chavez birthday?

Carlos Chavez was born at 1899-06-13

When was Carlos Chavez died?

Carlos Chavez was died at 1978-08-02

Where was Carlos Chavez died?

Carlos Chavez was died in Coyoacán

Which age was Carlos Chavez died?

Carlos Chavez was died at age 79

Where is Carlos Chavez's birth place?

Carlos Chavez was born in Mexico City

What is Carlos Chavez nationalities?

Carlos Chavez's nationalities is Mexican

Who is Carlos Chavez spouses?

Carlos Chavez's spouses is Otilia Ortiz

Who is Carlos Chavez childrens?

Carlos Chavez's childrens is Anita

Who is Carlos Chavez's father?

Carlos Chavez's father is Augustín Chávez

What is Carlos Chavez's sun sign?

Carlos Chavez is Gemini

How famous is Carlos Chavez?

Carlos Chavez is famouse as Composer, conductor