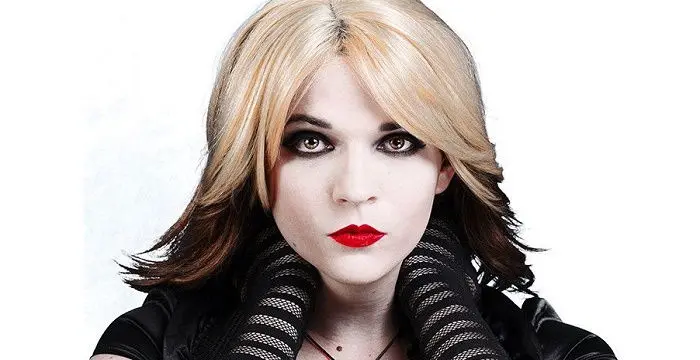 Bunny Bennett - Pantomime Actor, Family and Family
Bunny Bennett's Personal Details
Isabella Bunny Bennett is an American trans woman pantomime actor, illustrator, and musician
// Famous Musical Artist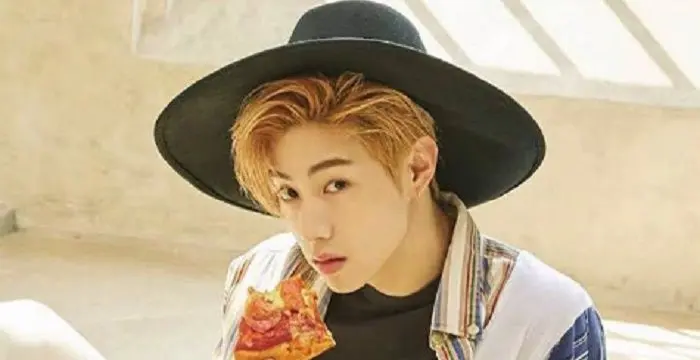 Mark Tuan is an American singer, rapper, and dancer, who is part of the South Korean boy band 'Got7.' Take a look at his family, personal life, including his age, birthday, etc.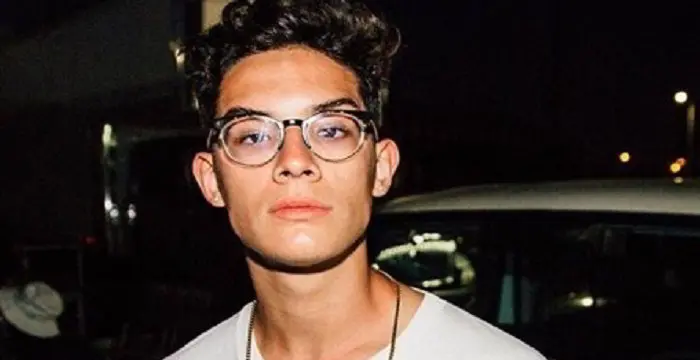 Brandon Arreaga is a singer, dancer, choreographer, and social media personality. Check out this biography to know about his family, personal life, including his age, birthday, etc.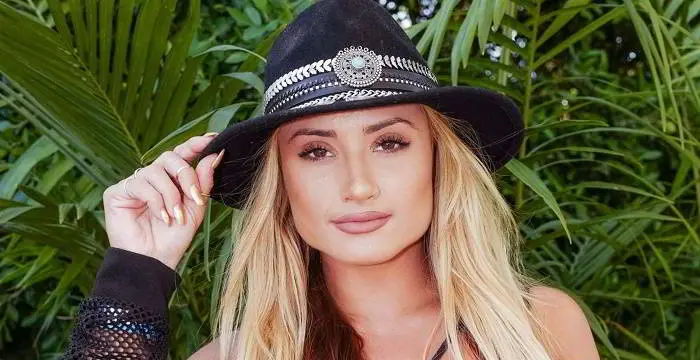 Montana Tucker is an American singer, songwriter, actress, and dancer. Check out this biography to know about her childhood, family, personal life, birthday, etc.
Bunny Bennett's photo
Who is Bunny Bennett?
Isabella "Bunny" Bennett is an American transwoman pantomime actor, illustrator, and musician. She, along with her twin brother, David Michael Bennett, and her college friend Bryan Barbarin, created the musical pantomime troupe 'Steam Powered Giraffe' (SPG), in which she plays the character 'Rabbit.' With Bunny's gender transition, the character, too, underwent the same transition. She created another character, 'Matter Mistress Bunny,' which is yet to appear in any of 'SPG's acts. She plays several musical instruments and also sings as part of her troupe's chorus. Bunny is also a talented painter and owns two online galleries. Apart from pantomiming, she creates comedy sketches for her social-media accounts, which are often used in 'SPG's acts.
The Inception of the 'Steam Powered Giraffe'
Bunny and her brother were studying theater arts when they met the present members of their troupe. They were trained under the same mentor, the 'Seaport Village' mime artist Jerry "Kazoo" Hager. They began by performing with the San Diego pantomime group 'Troupe SD.' Following a few successful street shows, Bunny and her fellow pantomime artists laid the foundation of their independent troupe, which they had initially named 'Peoplebots.' It was later renamed 'SPG.' This is a musical troupe that creates steampunk subculture acts, a subgenre of science fiction or science fantasy that displays a unique blend of technology and 19th century steam-powered machinery-inspired artistic designs.
Bunny plays the character 'Rabbit' in all her 'SPG' acts. The character is a copper clockwork robot whose face resembles a porcelain plate. It was originally created by the character 'Colonel Peter A Walter' in 1896. She portrays 'Rabbit' by wearing graphic face makeup and a black dress paired with red-and-black tights. However, the hairstyle and the design of the costume changes according to the script. Bunny is also one of the backing vocals of the troupe and plays instruments such as the accordion, the keytar, the megaphone, the kazookaphone, the melodica, and the tambourine.
Being a creative person, Bunny did not restrict herself to playing a single character. She later created a character named 'Matter Mistress Bunny' for herself. Though the character is yet to make any public appearance, Bunny has already popularized it through her live streams.
Along with her brother, Bunny runs a 'YouTube' channel that hosts videos related to her character and other 'SPG' pantomime acts. Currently, the channel has more than 25 thousand subscribers. She is a sketch artist, and one can find buy her artwork from her online galleries. Bunny often posts her blogs on the 'SPG' website and the websites of her online galleries.
Gender Transition
Bunny is a transwoman. Toward the fall of 2014, she came out of her closet and declared her sexuality. She soon began identifying as a woman. She also decided to undergo the complete medical transition to become a woman. By the beginning of 2016, she officially changed her gender and began calling herself "Isabella."
With her gender transition, the character 'Rabbit,' too, underwent the same. 'Rabbit,' which was initially a male character, is now identified as a female character. Bunny, in a way, broke the stereotype that a transwoman can be attracted only to men. On the contrary, Bunny is interested in women. Thus, along with being a transwoman, she is a lesbian, too.
Personal Life
Bunny was born Christopher Andrew Bennett, on October 7, 1986, in San Diego, California. She has a twin brother, David Michael Bennett. Their parents divorced when Bunny and David were in high school.
While in high school, Bunny was highly fascinated by drama. Like her brother, she, too, joined the school's drama department. Bunny then attended 'The Art Institute of California' in San Diego, from where she majored in game art and design. She opted to drop out by the end of the first year. Bunny studied the art of mime from 'Grossmont College,' a community college located in El Cajon, California. She and her brother performed several mime acts with Jonathan "Jon" Sprague and Erin Burke, who later became 'SPG' members (Erin left the troupe in 2011). During their 'Grossmont' days, they would often perform on streets as robotic characters for a local mime group called 'Troupe SD.' Bunny is also proficient in puppetry, songwriting, graphic designing, and sketching illustrations. Her interests include movies, monsters, dinosaurs, art, and theatrical makeup. The works of legendary artists Dali, Burne Hogarth, and Leonardo DaVinci provide her artistic inspiration. As a child, Bunny wished to become a cartoonist someday. She always displayed a high creative quotient. With her remarkable imagination, she would often create quirky characters, knit unusual stories, and express her creativity through her illustrations. Initially, she made little comic books that contained compilations of her stories.
// Famous Actresses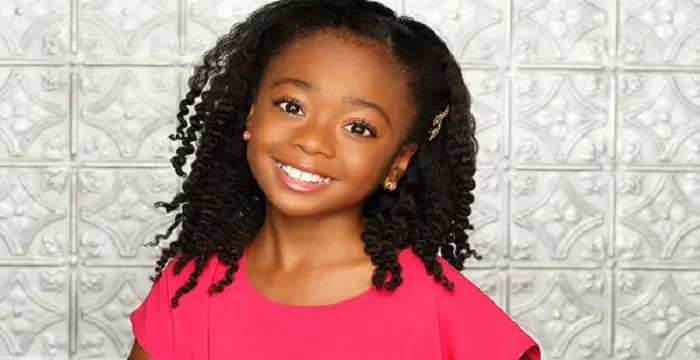 Skai Jackson is an American child actress with huge fan following. Find more about her family & personal life, relationships, facts and more.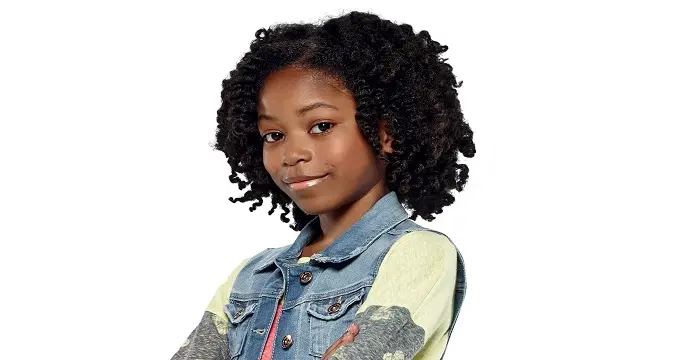 Riele Downs is a Canadian-American actress & Musical.ly star. Let's take a look at her family and personal life including age, birthday, net worth, boyfriends and fun facts.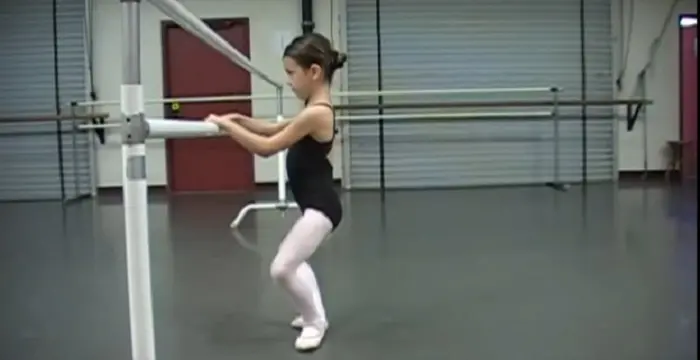 Kaylee Quinn is an American dancer, model, and actress. Let's have a look at her family and personal life including age, date of birth, net worth, relationships, and fun facts.
Bunny Bennett biography timelines
// 1896

Bunny plays the character 'Rabbit' in all her 'SPG' acts. The character is a copper clockwork robot whose face resembles a porcelain plate. It was originally created by the character 'Colonel Peter A Walter' in 1896. She portrays 'Rabbit' by wearing graphic face makeup and a black dress paired with red-and-black tights. However, the hairstyle and the design of the costume changes according to the script. Bunny is also one of the backing vocals of the troupe and plays instruments such as the accordion, the keytar, the megaphone, the kazookaphone, the melodica, and the tambourine.

// 7th Oct 1986

Bunny was born Christopher Andrew Bennett, on October 7, 1986, in San Diego, California. She has a twin brother, David Michael Bennett. Their parents divorced when Bunny and David were in high school.

// 2011

While in high school, Bunny was highly fascinated by drama. Like her brother, she, too, joined the school's drama department. Bunny then attended 'The Art Institute of California' in San Diego, from where she majored in game art and design. She opted to drop out by the end of the first year. Bunny studied the art of mime from 'Grossmont College,' a community college located in El Cajon, California. She and her brother performed several mime acts with Jonathan "Jon" Sprague and Erin Burke, who later became 'SPG' members (Erin left the troupe in 2011). During their 'Grossmont' days, they would often perform on streets as robotic characters for a local mime group called 'Troupe SD.' Bunny is also proficient in puppetry, songwriting, graphic designing, and sketching illustrations. Her interests include movies, monsters, dinosaurs, art, and theatrical makeup. The works of legendary artists Dali, Burne Hogarth, and Leonardo DaVinci provide her artistic inspiration. As a child, Bunny wished to become a cartoonist someday. She always displayed a high creative quotient. With her remarkable imagination, she would often create quirky characters, knit unusual stories, and express her creativity through her illustrations. Initially, she made little comic books that contained compilations of her stories.

// 2014 To 2016

Bunny is a transwoman. Toward the fall of 2014, she came out of her closet and declared her sexuality. She soon began identifying as a woman. She also decided to undergo the complete medical transition to become a woman. By the beginning of 2016, she officially changed her gender and began calling herself "Isabella."
// Famous Transgenders
Bunny Bennett's FAQ
What is Bunny Bennett birthday?

Bunny Bennett was born at 1986-10-07

Where is Bunny Bennett's birth place?

Bunny Bennett was born in San Diego, California

What is Bunny Bennett nationalities?

Bunny Bennett's nationalities is American

Who is Bunny Bennett siblings?

Bunny Bennett's siblings is David Michael Bennett

What is Bunny Bennett's sun sign?

Bunny Bennett is Libra

How famous is Bunny Bennett?

Bunny Bennett is famouse as Pantomime Actor, Musical Artist

What is Bunny Bennett's facebook?

Bunny Bennett's facebook is https://www.facebook.com/TheBunnyBennett/

What is Bunny Bennett's twitter?

Bunny Bennett's twitter is https://twitter.com/bunny_bennett/

What is Bunny Bennett's youtube?

Bunny Bennett's youtube is https://www.youtube.com/user/RabbitSPG/

What is Bunny Bennett's instagram?

Bunny Bennett's instagram is https://www.instagram.com/bunnybennett/