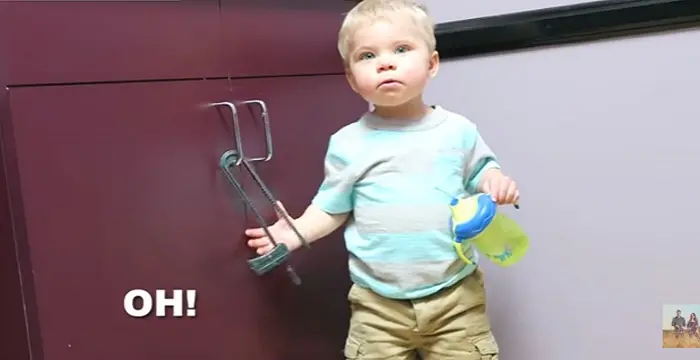 Bryan Lanning - Youtube Personality, Life Achievements and Facts
Bryan Lanning's Personal Details
All about American singer, YouTube personality, videographer, and entrepreneur, Bryan Lanning including his age, birthday, girlfriends, net worth, and some fun facts.
| Information | Detail |
| --- | --- |
| Birthday | January 20, 1990 |
| Nationality | American |
| Famous | Social Media Stars, YouTubers, Vloggers, Singers, Entrepreneurs, Videographer, Youtube Personality |
| City/State | California |
| Spouses | Missy Lanning |
| Siblings | Bev Lanning (Older Sister) |
| Universities | Bachelor's degree from the Boise State University. |
| Birth Place | California |
| Height | 173 |
| Gender | Male |
| Sun Sign | Capricorn |
| Born in | California |
| Famous as | Singer, YouTube personality, Videographer, Entrepreneur |
| Socials | |
// Famous Entrepreneurs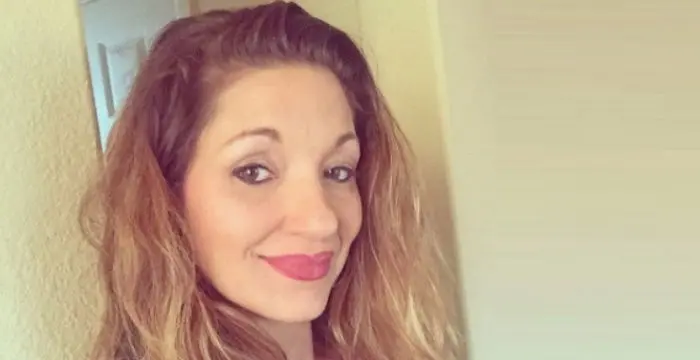 Kristina Sunshine Jung is an American entrepreneur and actor, better known as the daughter of drug-smuggler George Jung and his ex-wife, Mirtha Jung.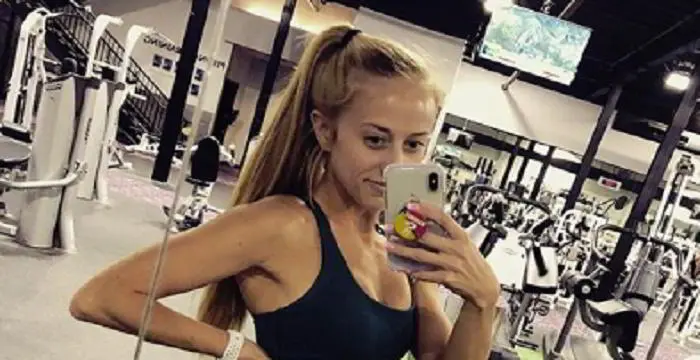 Brittany Matthews is an American fitness trainer. She is the girlfriend of professional NFL player, Patrick Mahomes II. Check out this biography to know about her birthday, childhood, family life, achievements and fun facts about her.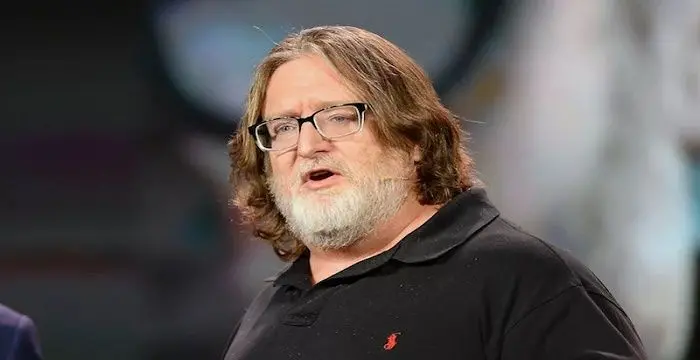 Gabe Newell is an American computer programmer and businessman, best known as the co-founder of 'Valve Corporation.' This biography provides detailed information about his childhood, family, personal life, career, etc.
Bryan Lanning's photo
Who is Bryan Lanning?
In the age of instant fandom and fly-by night Vine stars, real artistic talent is very rare. Bryan Lanning is one such talent who has risen to be one of the most promising singers in the USA. Born into a financially insecure family, he has withstood a lot of difficulties to rise in life. As he was raised by his grandmother, he was initially trained to be a videographer. But his interest in music made him learn music. Very soon he started posting his music videos on social media platforms like Facebook and YouTube. All these social media channels got a good following. At the same time, when he was receiving a good response on social media, his wife Missy Lanning—also an artiste—started a vlog called 'Bumps Along the Way' which proved to be a big success. This made Bryan Lanning start a vlog of his own.
// Famous Youtube Personality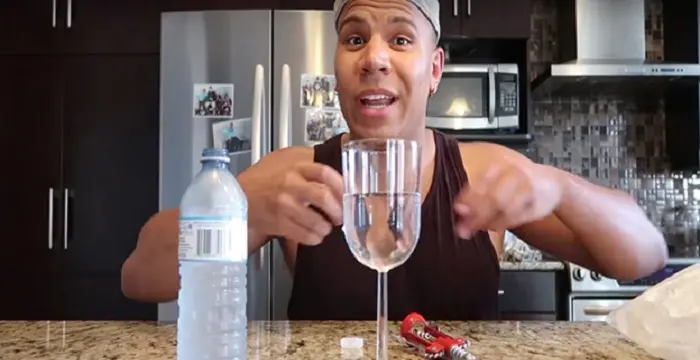 Check out all that you wanted to know about WolfieRaps, the famous YouTube Personality; his birthday, his family and personal life, his girlfriends, fun trivia facts and more.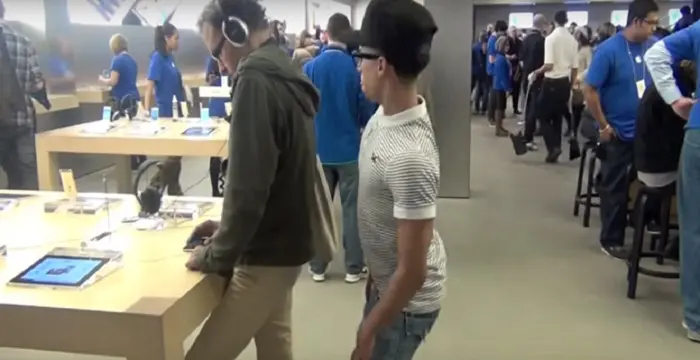 Check out all that you wanted to know about Adam Saleh, the famous YouTube Personality; his birthday, his family and personal life, his girlfriends, fun trivia facts and more.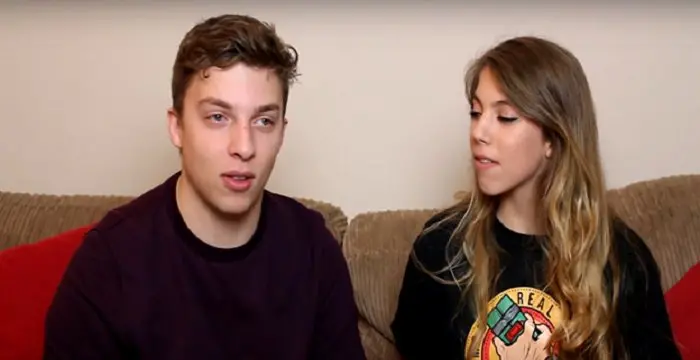 Check out all that you wanted to know about Josh Temple (Slogoman), the famous British YouTube Personality; his birthday, his family and personal life, his girlfriends, fun trivia facts and more.
The Meteoric Rise to Stardom
Despite the good initial response received by Bryan Lanning, his fame was similar to what many other budding artists in the USA received. He got a major boost to his career when he and wife launched a vlog called 'Daily Bumps' (http://dailybumps.tv/). The vlog featured all the Lanning family members: Bryan Lanning, his wife Missy Lanning, and their children. It is regularly updated with the videos shot by Bryan Lanning and his wife. The vlog also features a number of funny pictures and videos of the family which are targeted at other young families. The vlog was an instant success. Very soon, it got a total of one billion views. The talents of Bryan Lanning as a talented videographer helped in popularizing the channel.
Bryan Lanning also started posting his singles (which are coupled with videos) on his website and social media sites. His first two singles, viz. 'Who Knew' and 'This is Home' were launched in the year 2015. Later, in the year 2016, he released an EP 'Like a Lion.' Both these singles were very successful and helped in further boosting the career of Bryan Lanning. He is also a creative entrepreneur. Banking upon his popularity as a talented singer, he sells a lot of merchandise like T-Shirts and mobile phone covers. Sale of such merchandise brings additional revenues to Bryan Lanning and Missy Lanning.
What Makes Bryan Lanning So Special
Bryan Lanning is a born artiste. One of the main reasons for his success is the natural way in which he creates his videos. Instead of focusing too much on dancing and videos filled with graphics, he tries to commit himself to producing top quality songs. Fans praise his songs for being original and focused on creativity. The loving relationship he has with his wife Missy Lanning also makes him very special. Through their website http://dailybumps.tv/, they have created a family entertainment platform which is similar to some famous blogs like Dooce.com.
Beyond Fame
Bryan Lanning has always stayed away from all kinds of controversies. He was never involved in any kind of controversial love affairs. He married at a young age. He wed his childhood sweetheart Missy Lanning who is herself very artistic. The couple had to endure a lot of hardships in the initial years of their marriage as they did not have enough money to run the family. They had their first child in the year 2013 after struggling to have a baby for almost two years. The couples' vlog, 'Daily Bumps' was launched in the same year when they conceived their first child. In the year 2015, the couple had their second child. Bryan Lanning and his wife have also shown good interest in charity and have actively participated in a number of charitable activities. With the money they have made by selling iPhone cases by associating with Karma, they started supporting ailing horse ranches in USA. The couple has also lent their support to 'Anchor Cambodia Fund' which supports the poor children in Cambodia.
Behind The Curtains
Bryan Lanning did not have a great childhood. He was born to a single mother out of an affair which did not lead to marriage. As a result, he didn't know who his father was for a long time. However in 2014, he was able to locate his biological father, thanks to social media and his numerous fans. As his mother was very young when he was born, he and his elder sister were raised by his grandmother in San Diego. His childhood was plagued by poverty and he could not get good education. However, with sheer determination and support from his grandmother, he advanced his career and has even won a university degree which is very rare for a budding artiste in the entertainment industry. Now happily married with two kids and a successful career, Bryan has surely come a long way and will definitely achieve even more fame in future!
// Famous Vloggers
Bryan Lanning's FAQ
What is Bryan Lanning birthday?

Bryan Lanning was born at 1990-01-20

Where is Bryan Lanning's birth place?

Bryan Lanning was born in California

What is Bryan Lanning nationalities?

Bryan Lanning's nationalities is American

Who is Bryan Lanning spouses?

Bryan Lanning's spouses is Missy Lanning

Who is Bryan Lanning siblings?

Bryan Lanning's siblings is Bev Lanning (Older Sister)

What was Bryan Lanning universities?

Bryan Lanning studied at Bachelor's degree from the Boise State University.

How tall is Bryan Lanning?

Bryan Lanning's height is 173

What is Bryan Lanning's sun sign?

Bryan Lanning is Capricorn

How famous is Bryan Lanning?

Bryan Lanning is famouse as Singer, YouTube personality, Videographer, Entrepreneur

What is Bryan Lanning's facebook?

Bryan Lanning's facebook is https://www.facebook.com/bryanlanningmusic/

What is Bryan Lanning's twitter?

Bryan Lanning's twitter is https://twitter.com/bryanlanning

What is Bryan Lanning's instagram?

Bryan Lanning's instagram is https://www.instagram.com/bryanlanning/