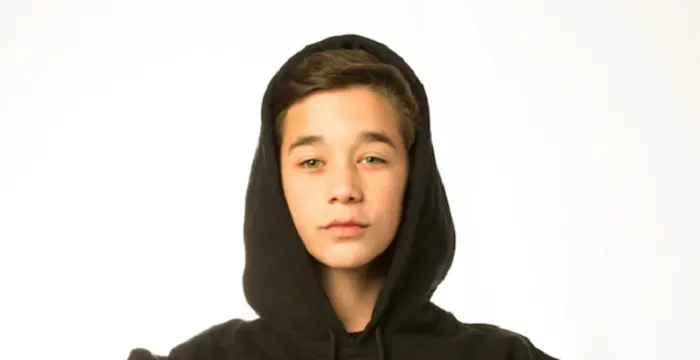 Brandon Ryan Rowland - Instagram Star, Family and Childhood
Brandon Ryan Rowland's Personal Details
Brandon Rowland is an American Instagram, Musical.ly artist & Vine star with huge fan following
Brandon Ryan Rowland's photo
Who is Brandon Ryan Rowland?
Age isn't a hurdle when it comes to fame, and Brandon reiterates this fact. At the age of 14 this young teen is ripping the internet in all the right ways. With the support of his elder sibling, the sensational Hunter Rowland, Brandon is driving the internet nuts with his creative videos. His pleasing and absolutely adorable innocence reflects in his deep brown eyes. He has accumulated 1.5 million followers on Instagram and 388K followers on Twitter. Brandon was a guest at the 'VidCon' social media event at California and he is also a part of 2016 Magcon Tour. Brandon is well known and collaborates on his videos with many other internet sensations. The talent possessed by this witty and good-looking boy makes him an aspiring model and entertainer. Brandon is also famous on YouNow and Vine, where he diligently posts videos weekly. Pointless to say, he is an all-rounder—that is evident in his musical.ly videos that he can dance as well, and you still need to hear more? Well, he has a good ear for music and plays the guitar like a pro.
// Famous Musical.ly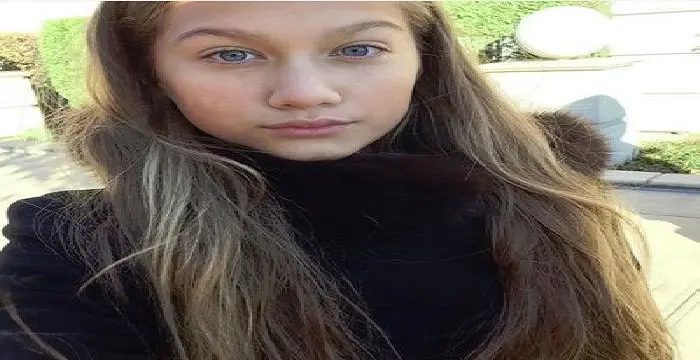 Maria Shabalin is an American Musical.ly & Instagram personality. Let's take a look at her personal & family life including age, boyfriends, net worth, and fun facts.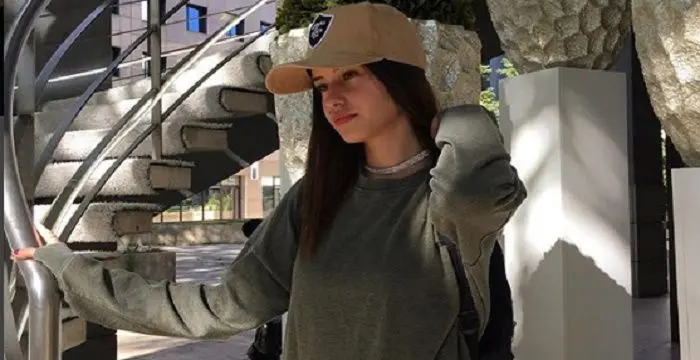 Lea Elui Ginet is an Instagram star and upcoming YouTuber. Let's take a look at her childhood, family, boyfriends, life facts, etc.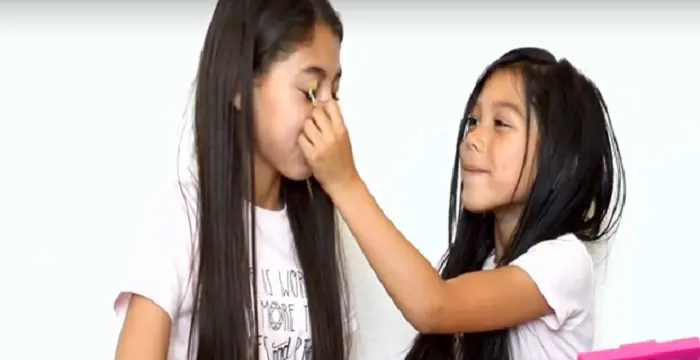 Txunamy is a famous American Musical.ly & Instagram star. Let's have a look into her family, personal life, age, birthday and some interesting fun facts about her life.
The Meteoric Rise to Stardom
Brandon acquainted himself with social media sites like Vine and YouNow initially. Before he became famous, he used to learn guitar and take dance lessons with his brother. At a dance studio Brandon and his brother would choreograph dance routines. It was while they were in Vegas that one of the videos with the two brothers dancing went viral and it gathered over 4 million views in a couple of days. That was Brandon's 'leap of faith'—nothing could get in his way after that. He soon had millions of followers on YouNow and they spilled over to Instagram and other sites. Known for his comic sense and timing, he has stormed the internet with his highly creative content in all his videos whether it be on YouTube, musical.ly or Vine. Brandon posts 'Vines' once a week that he shoots along with his siblings Hunter and Ashton. His videos tagged as '#DontjudgeMeChallenge' has earned him a lot of credit.
What Makes Brandon Rowland So Special
Grabbing all the attention in his early teens. Brandon is a show stopper. He is loved by all women- teenagers who are his diehard fans and who hope to be his girlfriend some day and women who wish to have a talented son like him. He is friendly and calm, he is always glued to his siblings and thus he is very family-oriented. He is a large hearted boy, at such a young age he bears the principles of humanitarianism. He is involved in community service projects like donating time and clothes to the needy at Phoenix's New Haven Shelter. Hardworking and smart, he has shown plenty of dedication toward his fans and constantly strives to bring a smile on their faces with his new uploads. He takes inspiration from his elder brother, Hunter who has been cardinal in setting the stage for Brandon.
Beyond Fame
Brandon has taken guitar lessons; he is keen on learning music and is often heard humming tunes in his videos. He is an animal lover and has a cat and dog along with a few love birds at home. He is athletic and loves dancing. You might catch him doing a jig out of the blue when filming his videos. He is very down to earth; he loves to hang out with his friends and is spotted musing with his brothers.
Behind The Curtains
Brandon was born in Florida to Christine Rowland who is a model and entrepreneur. His mother is his pillar of strength; she has taught him a lot of values in life. His elder sibling Hunter, has already created a name for himself in social media but more than a brother he has become Brandon's idol. His younger brother Ashton Rowland is also making it big on the internet. The three siblings seem to have hit all the right cords in social media, be it for their style, wit or expressions and their love and support for each other is as solid as rock. He also has a half-sister named Alexa Gebhardt. Brandon isn't dating anyone, he is single and is shy when some of his girl fans express their admiration, but more than just a fondness for his fans, he doesn't show any form of interest in making a girlfriend. Well that is very wise of him, as this is the right time for him to cash in on his popularity and establish a career.
Trivia
Brandon found himself a fan in the famous brand, Calvin Klein that sent him several Calvin Klein products as a gift.
// Famous Models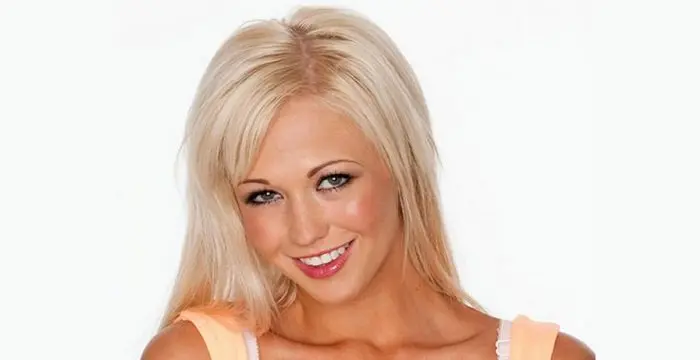 Sophie Victoria Reade is a British model and reality show star. Let's take a look at her family and personal life, including her age, birthday, boyfriends, and some interesting facts.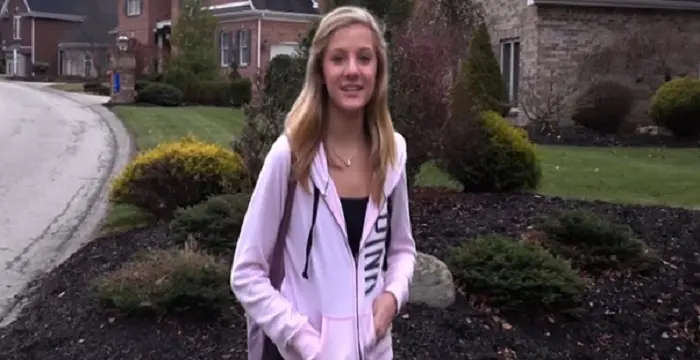 Paige Mackenzie Hyland is an American dancer, fashion model and social media personality. Let's take a look at her family & personal life including age, birthday, net worth, boyfriends, and fun facts.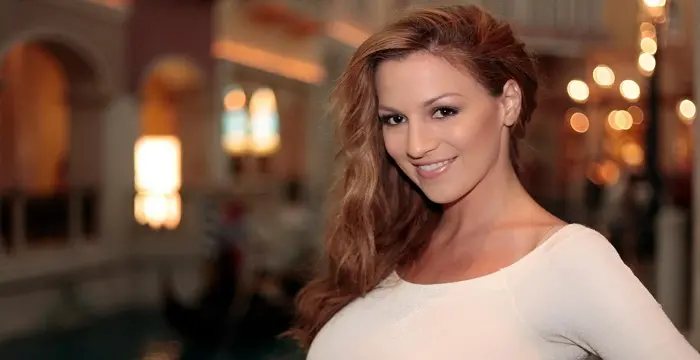 Jordan Carver is a famous German model. Let's take a close look at her personal life, including her age, career, net worth, achievements and some fun facts.
// Famous Younow Star
Brandon Ryan Rowland's FAQ
What is Brandon Ryan Rowland birthday?

Brandon Ryan Rowland was born at 2002-09-04

Where is Brandon Ryan Rowland's birth place?

Brandon Ryan Rowland was born in Arizona, USA

What is Brandon Ryan Rowland nationalities?

Brandon Ryan Rowland's nationalities is American

Who is Brandon Ryan Rowland siblings?

Brandon Ryan Rowland's siblings is Hunter Rowland

Who is Brandon Ryan Rowland's mother?

Brandon Ryan Rowland's mother is Christine Rowland

What is Brandon Ryan Rowland's sun sign?

Brandon Ryan Rowland is Virgo

How famous is Brandon Ryan Rowland?

Brandon Ryan Rowland is famouse as Instagram star, YouNow star, Musical.ly & Vine personality, model.

What is Brandon Ryan Rowland's twitter?

Brandon Ryan Rowland's twitter is https://twitter.com/BrandonRowland/Age isn't a hurdle when it comes to fame, and Brandon reiterates this fact. At the age of 14 this young teen is ripping the internet in all the right ways. With the support of his elder sibling, the sensational Hunter Rowland, Brandon is driving the internet nuts with his creative videos. His pleasing and absolutely adorable innocence reflects in his deep brown eyes. He has accumulated 1.5 million followers on Instagram and 388K followers on Twitter. Brandon was a guest at the 'VidCon' social media event at California and he is also a part of 2016 Magcon Tour. Brandon is well known and collaborates on his videos with many other internet sensations. The talent possessed by this witty and good-looking boy makes him an aspiring model and entertainer. Brandon is also famous on YouNow and Vine, where he diligently posts videos weekly. Pointless to say, he is an all-rounder—that is evident in his musical.ly videos that he can dance as well, and you still need to hear more? Well, he has a good ear for music and plays the guitar like a pro.

What is Brandon Ryan Rowland's youtube?

Brandon Ryan Rowland's youtube is https://www.youtube.com/channel/UCjm9D28Uo4rmqPsOprw5SfQ

What is Brandon Ryan Rowland's instagram?

Brandon Ryan Rowland's instagram is https://www.instagram.com/brandonrowland/

What is Brandon Ryan Rowland's younow?

Brandon Ryan Rowland's younow is https://www.younow.com/Brandonrowland