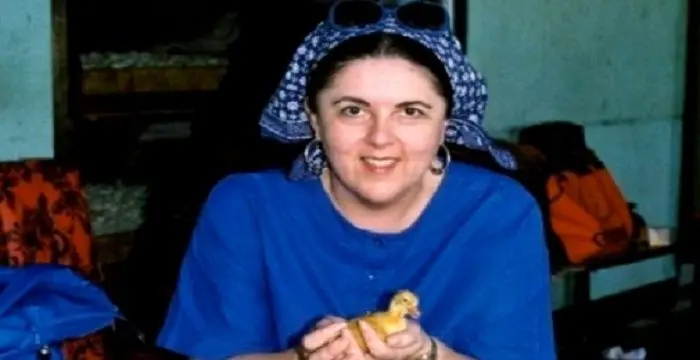 Ann Dunham - Barack Obama's Mother, Facts and Family
Ann Dunham's Personal Details
Ann Dunham was an American anthropologist and played a major role in the rural development of Indonesia
Information
Detail
Birthday
November 29, 1942
Died on
November 7, 1995
Nationality
American
Famous
Intellectuals & Academics, Anthropologists, Miscellaneous, Barack Obama's Mother
City/State
Kansas
Spouses
Lolo Soetoro
Known as
Stanley Ann Dunham
Childrens
Barack Obama, Maya Soetoro-Ng
Universities

University of Washington
Seattle University of Hawaii
Manoa

Cause of death
Birth Place
Wichita, Kansas
Religion
Agnosticism
Gender
Female
Father
Stanley Armour Dunham
Mother
Madelyn Dunham
Sun Sign
Sagittarius
Born in
Wichita, Kansas
Famous as
Barack Obama's Mother
Died at Age
52
Ann Dunham's photo
Who is Ann Dunham?
Ann Dunham was an American anthropologist and played a major role in the rural development of Indonesia. She specialized in economic anthropology. However, she is best known as the mother of the 44th American president, Barack Obama. Dunham studied at the 'University of Hawaii' and graduated with a 'Bachelor of Arts' degree in anthropology. She was mostly interested in craftsmanship and weaving. She wished to find out ways in which cotton industries could uplift and empower women, especially in an underdeveloped country such as Indonesia. She also worked for the 'United States Agency for International Development' and created several microcredit programs in order to eradicate poverty in rural areas. She also worked in Pakistan for some time and spent the last few years of her life working with 'Bank Rakyat Indonesia.' There, she associated herself with the largest microfinance program in the world. She met Barack Obama Sr. while attending a Russian class in Hawaii in the early 60s. In 1961, she gave birth to Barack Obama II, who eventually went on to become the first black president of the United States. Her work mostly went unnoticed, until Obama moved into 'The White House.' Ann died of cancer in 1995.
// Famous Intellectuals & Academics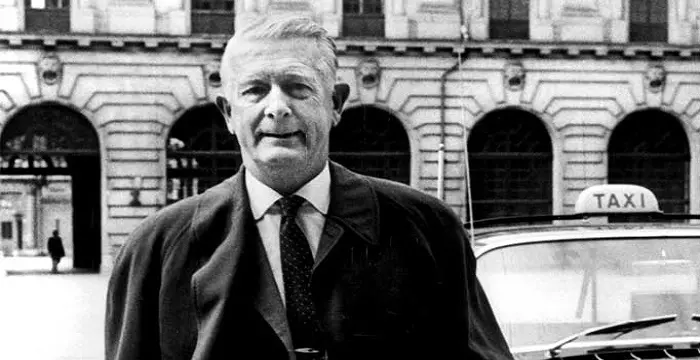 Bertil Gotthard Ohlin was a famous Swedish economist. This biography profiles his childhood, family life & achievements.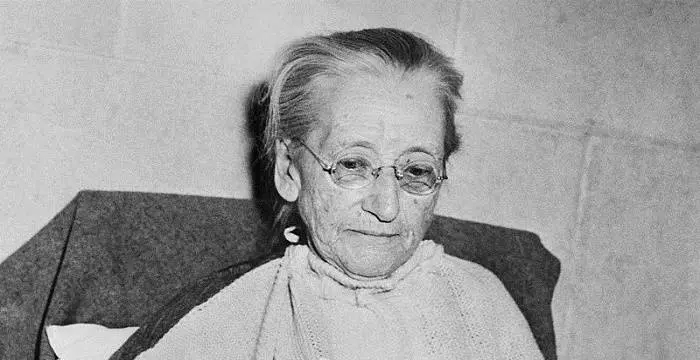 Emily Greene Balch was an American economist, sociologist and pacifist who won the 1946 Nobel Peace Prize. This biography of Emily Greene Balch provides detailed information about her childhood, life, achievements, works & timeline.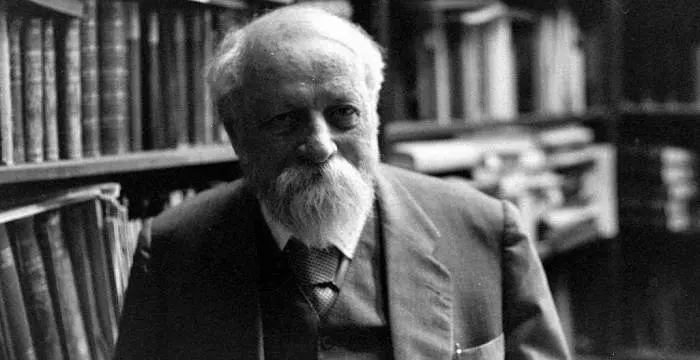 One of the greatest philosophers to have ever walked on earth, Martin Buber contributions to philosophy is a long-standing one. Explore all about his profile, childhood, life and timeline here.
Childhood & Early Life
Ann Dunham was born in Kansas, on November 29, 1942, and was the only child of parents Stanley Armour Dunham and Madelyn Lee Payne. After the infamous 'Pearl Harbor' attack, her father left to fight for his country in the Second World War, and her mother started working at a 'Boeing' plant in Wichita. Ann later claimed that her full name was Stanley Ann Dunham, because her father had wanted a son.
Owing to her unusual name, she was often subjected to teasing and bullying in school. She soon started using her middle name, 'Ann,' and succeeded in stopping the bullying to some extent. Once the World War was over, her father returned, and the family moved to California, where her father got himself enrolled at the 'University of California.'
The family never quite stayed at one place, and as a kid, Ann moved around quite a lot. The family made frequent transitions to Oklahoma, Texas, and Kansas, eventually moving to Washington in 1955. There, her father worked as a furniture salesman and her mother took up a job at a bank. The family lived in an apartment complex in the Wedgwood locality and Ann furthered her school education from the 'Nathan Eckstein Junior High School.'
In 1956, the family moved yet again and settled in Mercer Island. Ann enrolled at the 'Mercer Island High School.' This was the place where Ann finally started recognizing her true potential. Her teachers were in awe of her and constantly praised her for her open-minded thoughts. By then, she had decided that she would not ever marry or have children. Her classmates too had only good things to say about her. They thought that she was a "liberal," before anybody knew what the term meant, and also a hard-core feminist.
Dunham pursued her bachelor's degree in anthropology from the 'University of Hawaii' and then went on to pursue a master's degree and a Ph.D too.
Career
Ann started her career as an English teacher at an institute in Jakarta, Indonesia. She moved to the East Asian country after her second marriage. There, she was highly depressed about the low quality of life that the locals led. She paid beggars heavily and became strongly determined to work harder to improve the quality of life of the Indonesian population, especially that of the women.
In the 70s, she worked as a co-founder and member of the 'Ganesha Volunteers' at the 'National Museum' in Jakarta. She also worked as a crafts instructor at the 'Bishop Museum' in Honolulu. She then went on to join many NGOs and organizations to work toward human rights, women empowerment, and the development of the poverty-stricken Indonesian population. She also championed several microcredit schemes that greatly helped the indebted poor.
In 1978, she worked for the 'International Labour Organization' and wrote several letters, recommending rural development as one of the main considerations for the Indonesian government's third five-year plan. She further joined hands with the 'Ford Foundation' and worked on a microfinance plan, which happens to be relevant to date.
In the mid-80s, she expanded her reach to Pakistan and worked at the 'Agricultural Developmental Bank' of Pakistan. She worked very closely with the 'Punjab Small Industries Corporation' too.
From the late 80s to the mid-90s, she worked as a consultant and research coordinator for 'Bank Rakyat Indonesia,' one of the oldest banking institutions in Indonesia.
Personal Life
Ann Dunham and her family moved to Hawaii in 1959, when it was recognized as a state. The family wanted to explore new business possibilities in the newly formed state. There, she enrolled into Russian classes and met Barack Obama Sr. The couple fell in love and got married in 1961. At the time of her marriage, she was three months pregnant. She gave birth to Barack Obama II, on August 4, 1961.
Barack Sr. had not told Ann about his first marriage that had taken place back in Africa. She separated from her husband and lived as a single mother, with little Barack, in an apartment in Seattle, while continuing her studies at the 'University of Washington' for some time. For sometime after that, her parents helped her raise Obama, while she concentrated on her studies and filed for divorce in 1964. Obama Sr. did not contest the divorce.
Meanwhile, Obama Sr. completed his graduation in economics from the prestigious 'Harvard University,' and in 1971, he visited Hawaii for a month. Obama II was 10 years old by then, and this was the last proper interaction the father and son had with each other. Eleven years later, Barack Sr. was killed in a road accident.
Ann met Lolo Soetoro in 1962, and the couple started dating soon. They eventually fell in love and married in 1965. The marriage lasted for 15 years. The couple divorced in 1980.
Ann was a known atheist and her friends considered her to be an enlightened woman. She was secular in her beliefs. All her school and university friends agreed to the fact that she was "…a little bit ahead of her time…" in her thoughts and beliefs.
Death & Legacy
Ann Dunham was diagnosed with cancer in 1995 and died in November the same year. She died 22 days before celebrating her 53rd birthday. Barack Obama and his sister spread her ashes in the Pacific Ocean near Oahu. Obama is known to be very emotional about his mother and has spoken quite a lot about her during his campaigns, where he emphasized the requirement of proper health care in the country.
She became a renowned personality mostly because of Obama, who expressed his opinions about his mother on many occasions. Her popularity led to a biographical representation of her life in Janny Scott's 'A Singular Woman,' published in 2011.
Filmmaker Vivian Norris made a film about Ann's life, titled 'Obama Mama,' which premiered in 2014. The film received immense critical acclaim at the 'Seattle International Film Festival.'
She received the 'Bintang Jasa Utama,' the highest civilian honor in Indonesia, in 2010. The same year, the 'Stanley Ann Dunham Scholarship,' named after her, was established for providing financial support to young women graduating from the 'Mercer Island High School.'
// Famous Miscellaneous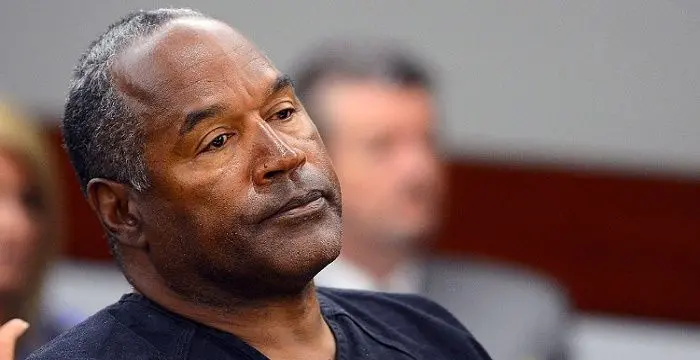 Jason Simpson is the son of former NFL running back, broadcaster and actor O. J. Simpson. Check out this biography to know about his childhood, family, life, and little known facts about him.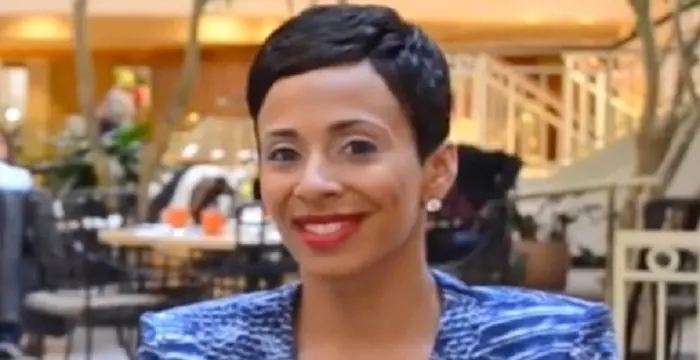 Melissa Brim is the ex-girlfriend of former professional boxer Floyd Mayweather Jr. Check out this biography to know about her birthday, childhood, family life, achievements and fun facts about her.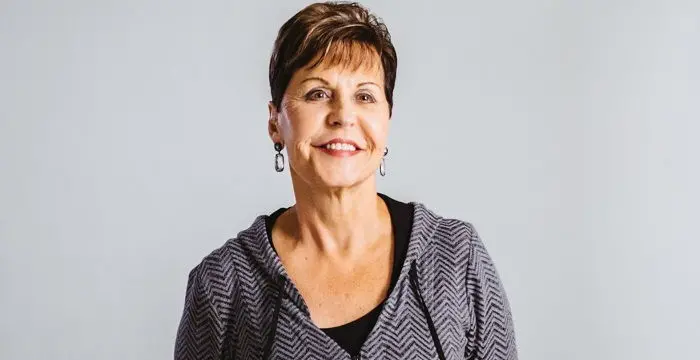 Joyce Meyer is a Christian author and speaker. This biography provides detailed information about her childhood, life, achievements, works & timeline
Ann Dunham biography timelines
// 29th Nov 1942

Ann Dunham was born in Kansas, on November 29, 1942, and was the only child of parents Stanley Armour Dunham and Madelyn Lee Payne. After the infamous 'Pearl Harbor' attack, her father left to fight for his country in the Second World War, and her mother started working at a 'Boeing' plant in Wichita. Ann later claimed that her full name was Stanley Ann Dunham, because her father had wanted a son.

// 1955

The family never quite stayed at one place, and as a kid, Ann moved around quite a lot. The family made frequent transitions to Oklahoma, Texas, and Kansas, eventually moving to Washington in 1955. There, her father worked as a furniture salesman and her mother took up a job at a bank. The family lived in an apartment complex in the Wedgwood locality and Ann furthered her school education from the 'Nathan Eckstein Junior High School.'

// 1956

In 1956, the family moved yet again and settled in Mercer Island. Ann enrolled at the 'Mercer Island High School.' This was the place where Ann finally started recognizing her true potential. Her teachers were in awe of her and constantly praised her for her open-minded thoughts. By then, she had decided that she would not ever marry or have children. Her classmates too had only good things to say about her. They thought that she was a "liberal," before anybody knew what the term meant, and also a hard-core feminist.

// 1964

Barack Sr. had not told Ann about his first marriage that had taken place back in Africa. She separated from her husband and lived as a single mother, with little Barack, in an apartment in Seattle, while continuing her studies at the 'University of Washington' for some time. For sometime after that, her parents helped her raise Obama, while she concentrated on her studies and filed for divorce in 1964. Obama Sr. did not contest the divorce.

// 1971

Meanwhile, Obama Sr. completed his graduation in economics from the prestigious 'Harvard University,' and in 1971, he visited Hawaii for a month. Obama II was 10 years old by then, and this was the last proper interaction the father and son had with each other. Eleven years later, Barack Sr. was killed in a road accident.

// 1978

In 1978, she worked for the 'International Labour Organization' and wrote several letters, recommending rural development as one of the main considerations for the Indonesian government's third five-year plan. She further joined hands with the 'Ford Foundation' and worked on a microfinance plan, which happens to be relevant to date.

// 1995

Ann Dunham was diagnosed with cancer in 1995 and died in November the same year. She died 22 days before celebrating her 53rd birthday. Barack Obama and his sister spread her ashes in the Pacific Ocean near Oahu. Obama is known to be very emotional about his mother and has spoken quite a lot about her during his campaigns, where he emphasized the requirement of proper health care in the country.

// 2010

She received the 'Bintang Jasa Utama,' the highest civilian honor in Indonesia, in 2010. The same year, the 'Stanley Ann Dunham Scholarship,' named after her, was established for providing financial support to young women graduating from the 'Mercer Island High School.'

// 2011

She became a renowned personality mostly because of Obama, who expressed his opinions about his mother on many occasions. Her popularity led to a biographical representation of her life in Janny Scott's 'A Singular Woman,' published in 2011.

// 2014

Filmmaker Vivian Norris made a film about Ann's life, titled 'Obama Mama,' which premiered in 2014. The film received immense critical acclaim at the 'Seattle International Film Festival.'
// Famous Anthropologists
Ann Dunham's FAQ
What is Ann Dunham birthday?

Ann Dunham was born at 1942-11-29

When was Ann Dunham died?

Ann Dunham was died at 1995-11-07

Where was Ann Dunham died?

Ann Dunham was died in Honolulu, Hawaii

Which age was Ann Dunham died?

Ann Dunham was died at age 52

Where is Ann Dunham's birth place?

Ann Dunham was born in Wichita, Kansas

What is Ann Dunham nationalities?

Ann Dunham's nationalities is American

Who is Ann Dunham spouses?

Ann Dunham's spouses is Lolo Soetoro

Who is Ann Dunham childrens?

Ann Dunham's childrens is Barack Obama, Maya Soetoro-Ng

What was Ann Dunham universities?

Ann Dunham studied at University of Washington, Seattle University of Hawaii, Manoa

What is Ann Dunham's cause of dead?

Ann Dunham dead because of Cancer

What is Ann Dunham's religion?

Ann Dunham's religion is Agnosticism

Who is Ann Dunham's father?

Ann Dunham's father is Stanley Armour Dunham

Who is Ann Dunham's mother?

Ann Dunham's mother is Madelyn Dunham

What is Ann Dunham's sun sign?

Ann Dunham is Sagittarius

How famous is Ann Dunham?

Ann Dunham is famouse as Barack Obama's Mother