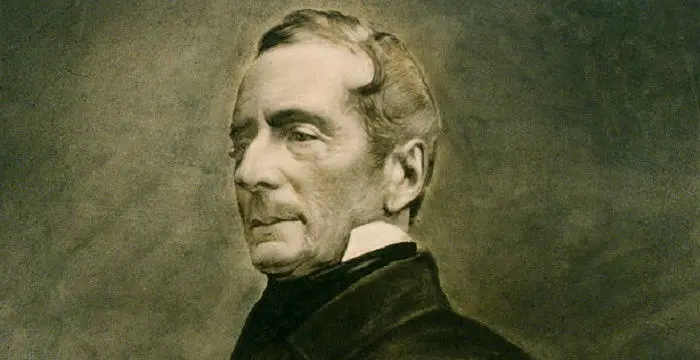 Alphonse de Lamartine - Diplomats, Life Achievements and Family
Alphonse de Lamartine's Personal Details
An ornate poet and political figure of his time, Alphonse de Lamartine was a prominent name in France during the historic French Revolution
| Information | Detail |
| --- | --- |
| Birthday | October 21, 1790 |
| Died on | February 28, 1869 |
| Nationality | French |
| Famous | Democrats, Writers, Poets, Miscellaneous, Diplomats |
| Ideologies | Democrats |
| Spouses | Mary Ann Elisa Birch |
| Known as | Alphonse Marie Louis de Prat de Lamartine |
| Childrens | Alphonse de Lamartine |
| Birth Place | Mâcon |
| Political Ideology | Political party - Doctrinaires (1815-1848), Moderate Republican - (1848-1869) |
| Gender | Male |
| Father | Pierre de Lamartine |
| Mother | Alix des Roys |
| Sun Sign | Libra |
| Born in | Mâcon |
| Famous as | Writer |
| Died at Age | 78 |
// Famous Miscellaneous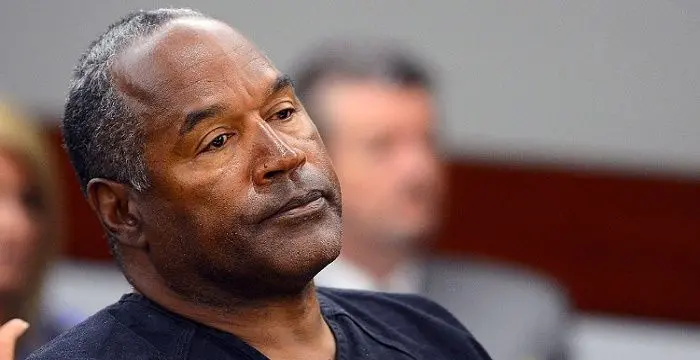 Jason Simpson is the son of former NFL running back, broadcaster and actor O. J. Simpson. Check out this biography to know about his childhood, family, life, and little known facts about him.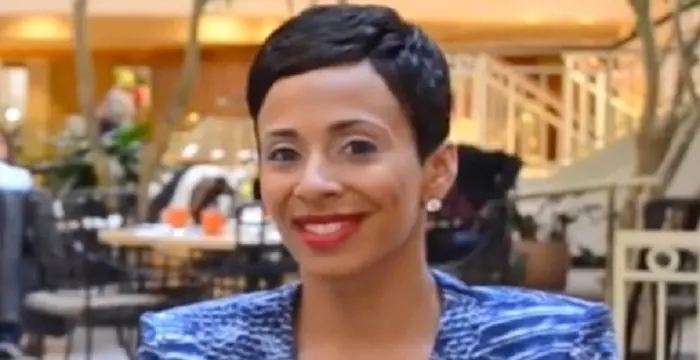 Melissa Brim is the ex-girlfriend of former professional boxer Floyd Mayweather Jr. Check out this biography to know about her birthday, childhood, family life, achievements and fun facts about her.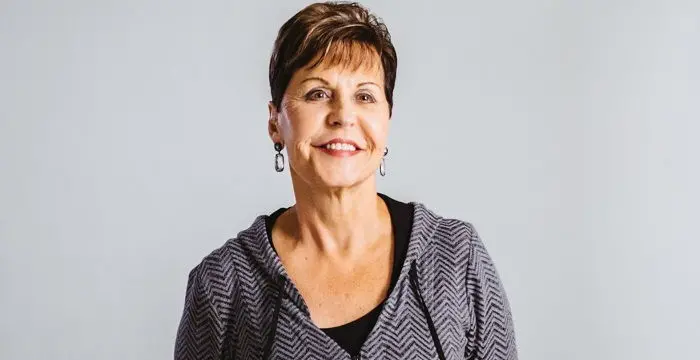 Joyce Meyer is a Christian author and speaker. This biography provides detailed information about her childhood, life, achievements, works & timeline
Alphonse de Lamartine's photo
Who is Alphonse de Lamartine?
Born into an affluent family, Lamartine had a Catholic upbringing. Even though his parents were loyal supporters of Napoleon, he despised his ways and supported French ruler Louis Philippe's regime. Later on, he played a significant role in the functioning of the Second Republic, after the French Revolution of 1848. His literary works had a profound impact on French literature. A writer of romance, his works derived inspiration from the loss of his beloved. The most important influence seen in his works was that of the woman Julie Charles whom he met during his exile at 'Aix-les-Bains'. His works had a profound impact on his readers, as the verses of his works made an emotional impact and struck a deep chord. Though he was hugely successful as a poet, his political career was filled with ups and downs. He started as a bodyguard to monarch Louis XVIII, and then was appointed as a diplomat for the French embassy. Over the years, he slowly started getting inclined to democracy, renouncing his military profession. After Napoleon rose to power, the poet was forced into literary labour for the greater part of his later life, since he ended up being bankrupt. He then died the death of a hero unsung
// Famous Diplomats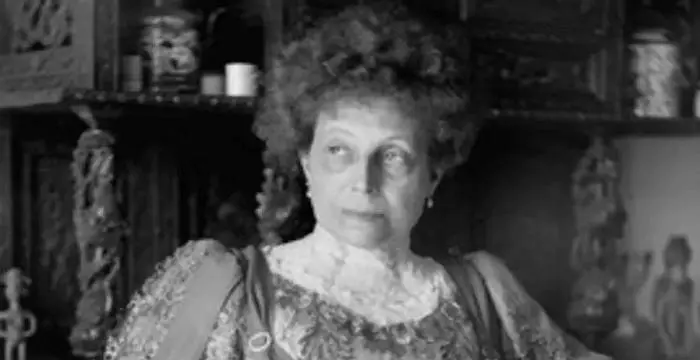 Gertrude Bell was an English writer and diplomat, who was highly influential in helping the British Empire exert its dominance in the Middle East. Check out this biography to know about her childhood, family life, achievements and fun facts about her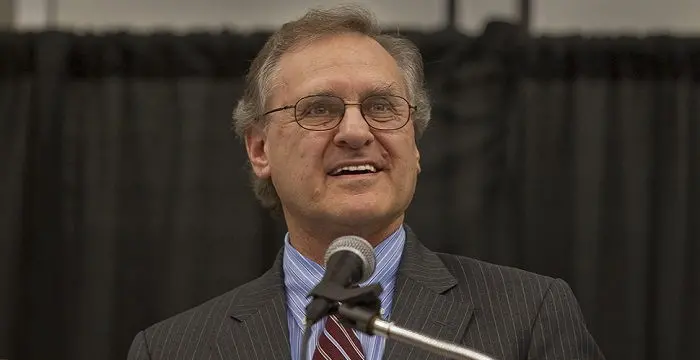 Stephen Lewis is a Canadian politician, broadcaster, diplomat and professor. This biography profiles his childhood, career, works, life, achievements and timeline.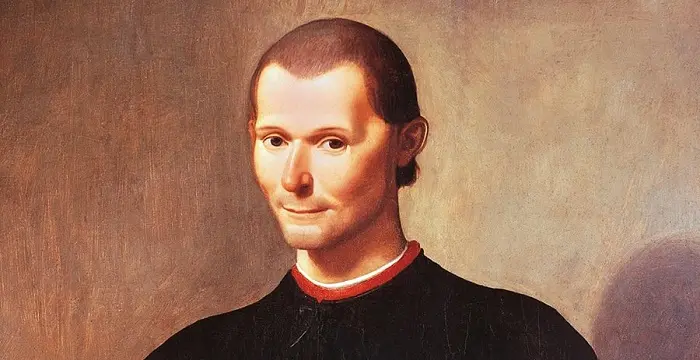 Niccolo Machiavelli was an Italian politician, historian and philosopher who is widely known as a founder of modern political science.
Childhood & Early Life
Alphonse was born on 21st October, 1790 in Burgundy, France, in the royalist family which believed in the policies of the emperor Napoleon. His father, an aristocrat, was arrested during the Thermidorean era of 'French Revolution', but luckily escaped the ensuing chaos and massacre.
After being tutored at home by his mother in his early days, Alphonse continued his schooling in Lyons, a French town, in 1805. However, later that year he was shifted to the religious institution 'Peres de la Foi' (Fathers of the Faith), located at Belley. The young lad pursued his education there for the next four years.
Career
Though his parents were loyal supporters of the royal family, Lamartine joined the troupe 'Gardes du corps' in 1814, which guarded the famous monarch Louis XVIII, when the emperor Napoleon was ousted from France and the Bourbons rose to power.
He took refuge in Switzerland after Napoleon returned to France in 1815. Lamartine even started writing poetry during this time. After the end of the battle of Waterloo, a clash between the French and other European forces, the poet returned to Paris.
Continuing to write poetic verses, he relocated to Aix-les-Bains, a place located in South-Eastern France, in 1816, to recuperate from his ill health. During his stay, he met Julie Charles, a woman to whom he dedicated many verses after her death.
During the next three years, he revisited Switzerland and also went to Italy. His experiences while staying at these places inspired this writer to create works of literature.
In 1820, 'Les Méditations Poétiques' a collection of poetry by Lamartine was published. The book was a huge success and brought about a radical change in French poetry.
In the same year, he also joined the diplomatic corps which was governed the Bourbon monarchs of France. His first appointment was as the secretary to the French embassy in Naples.
He came out with two other works, namely 'Nouvelles meditation spoétiques'- an extension of his previous work 'Meditations Poétiques', as well as 'Mort de Socrates' in the next two years.
Alphonse was transferred to Florence in 1824, Italy where he was posted for the next five years. He was awarded the order of 'Legion of Honor' by Charles X, the king of France, for the verse he recited on his coronation.
In 1829, when he left the embassy in Florence, Alphonse came out with another poetic compilation titled 'Harmonies poetiques et religieuses'. Following the publication, he was inducted into the 'French Academy', a formal establishment of learned men and pursued issues related to the French language.
Partaking from the diplomatic services under the Government of France, he set out on a voyage to the oriental lands in 1832. The poet then visited Syria, Lebanon and Palestine during his entourage, and even published a travelogue titled 'Voyage en Orient', three years later.
Following the death of his daughter, during his voyage, Lamartine became more democratic in his views and resorted to 'Pantheism', a form of spiritual belief. He denied any further involvement in the diplomatic services and decided to enter politics for the betterment of the society.
He was elected as a deputy in 1833, after failing twice, as a deputy in the constituency of Bergues in the department of Nord. After making his first speech, he gained the reputation of a skilled orator and continued working on poetry and verses.
From 1836 to 1838, two of his works 'Chute d'un ange' (The Fall of an Angel) and 'Jocelyn' were published. Both the poems drew inspirations heavily from his real-life experiences. They even talked about his love interest Julia Charles and how he later turned into a believer of universal God.
His major work in the field of poetry was 'Recueillements poétiquesme', released in 1839. After this, Lamartine became actively involved in politics. He vouched for the poor and strived to remove economic disparity.
In 1847, his famous historical work 'Histoire des Girondins' was published. He presented the history of the 'Girondin Party' during and after the revolution in this book.
After the 'French Revolution' in 1848, when the monarch was removed from power, and an elected government was instated at helm, Lamartine, was among the first who prominent faces of this new, provisional government. He was appointed as the minister of Foreign Affairs of the new administration.
The new government was divided into two classes: the working class and the right wing parties, comprising the elite of the society. The two cults despised each other and when the right wing leaders realized Lamartine was championing the cause of working class, he was thrown out of the assembly in June 1848.
Forced into bankruptcy and being abandoned by his contemporaries, when Napoleon came back to power, Lamartine was compelled to work tirelessly for the rest of his life. His works in the waning years of his life include 'Raphaël', 'Les Confidences and Nouvelles Confidences'. He also wrote the novels: 'Geneviève' (1851), 'Antoniella', 'Mémoires politiques' (1863).
Major Works
Lamartine is famous for his partly autobiographical poem, "Le lac" ("The Lake"), which describes in retrospect the fervent love shared by a couple from the point of view of the bereaved man.
Personal Life & Legacy:
He married Maria Ann Birch in 1820. The couple had a daughter Julia who died in the town of Hebruit, while Lamartine had set on the voyage to the orients with his wife and daughter.
The death of her daughter marked a turning point in his life, as he renounced Catholicism and converted into a Pantheist.
He died on 28th February, 1869, at the age of 78 in Paris, France long forgotten by his friends and supporters
// Famous Democrats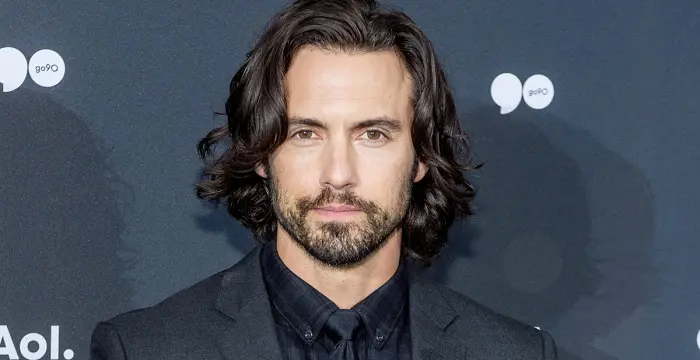 Milo Ventimiglia is an American actor who became famous for his role as Peter Petrelli on the NBC television series Heroes. This biography profiles his childhood, early life, career, major works, awards, personal life, legacy and timeline.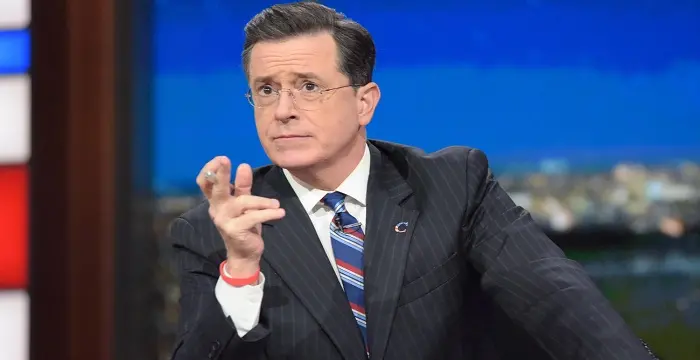 Stephen Colbert is an American comedian and satirist. Read the biography to learn all about his childhood, career, profile and timeline.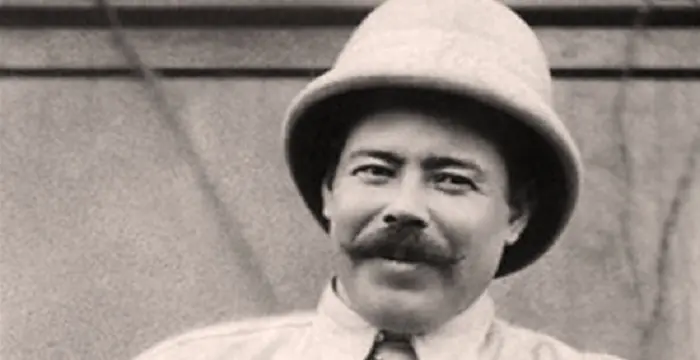 Pancho Villa is one of the most renowned names of the 'Mexican Revolution' who was also the Governor of Chihuahua. This biography provides detailed information about his childhood, profile, career and timeline
Alphonse de Lamartine biography timelines
// 21st Oct 1790

Alphonse was born on 21st October, 1790 in Burgundy, France, in the royalist family which believed in the policies of the emperor Napoleon. His father, an aristocrat, was arrested during the Thermidorean era of 'French Revolution', but luckily escaped the ensuing chaos and massacre.

// 1805

After being tutored at home by his mother in his early days, Alphonse continued his schooling in Lyons, a French town, in 1805. However, later that year he was shifted to the religious institution 'Peres de la Foi' (Fathers of the Faith), located at Belley. The young lad pursued his education there for the next four years.

// 1814

Though his parents were loyal supporters of the royal family, Lamartine joined the troupe 'Gardes du corps' in 1814, which guarded the famous monarch Louis XVIII, when the emperor Napoleon was ousted from France and the Bourbons rose to power.

// 1815

He took refuge in Switzerland after Napoleon returned to France in 1815. Lamartine even started writing poetry during this time. After the end of the battle of Waterloo, a clash between the French and other European forces, the poet returned to Paris.

// 1816

Continuing to write poetic verses, he relocated to Aix-les-Bains, a place located in South-Eastern France, in 1816, to recuperate from his ill health. During his stay, he met Julie Charles, a woman to whom he dedicated many verses after her death.

// 1820

In 1820, 'Les Méditations Poétiques' a collection of poetry by Lamartine was published. The book was a huge success and brought about a radical change in French poetry.

// 1820

He married Maria Ann Birch in 1820. The couple had a daughter Julia who died in the town of Hebruit, while Lamartine had set on the voyage to the orients with his wife and daughter.

// 1824

Alphonse was transferred to Florence in 1824, Italy where he was posted for the next five years. He was awarded the order of 'Legion of Honor' by Charles X, the king of France, for the verse he recited on his coronation.

// 1829

In 1829, when he left the embassy in Florence, Alphonse came out with another poetic compilation titled 'Harmonies poetiques et religieuses'. Following the publication, he was inducted into the 'French Academy', a formal establishment of learned men and pursued issues related to the French language.

// 1832

Partaking from the diplomatic services under the Government of France, he set out on a voyage to the oriental lands in 1832. The poet then visited Syria, Lebanon and Palestine during his entourage, and even published a travelogue titled 'Voyage en Orient', three years later.

// 1833

He was elected as a deputy in 1833, after failing twice, as a deputy in the constituency of Bergues in the department of Nord. After making his first speech, he gained the reputation of a skilled orator and continued working on poetry and verses.

// 1836 To 1838

From 1836 to 1838, two of his works 'Chute d'un ange' (The Fall of an Angel) and 'Jocelyn' were published. Both the poems drew inspirations heavily from his real-life experiences. They even talked about his love interest Julia Charles and how he later turned into a believer of universal God.

// 1839

His major work in the field of poetry was 'Recueillements poétiquesme', released in 1839. After this, Lamartine became actively involved in politics. He vouched for the poor and strived to remove economic disparity.

// 1847

In 1847, his famous historical work 'Histoire des Girondins' was published. He presented the history of the 'Girondin Party' during and after the revolution in this book.

// 1848

After the 'French Revolution' in 1848, when the monarch was removed from power, and an elected government was instated at helm, Lamartine, was among the first who prominent faces of this new, provisional government. He was appointed as the minister of Foreign Affairs of the new administration.

// Jun 1848

The new government was divided into two classes: the working class and the right wing parties, comprising the elite of the society. The two cults despised each other and when the right wing leaders realized Lamartine was championing the cause of working class, he was thrown out of the assembly in June 1848.

// 1851 To 1863

Forced into bankruptcy and being abandoned by his contemporaries, when Napoleon came back to power, Lamartine was compelled to work tirelessly for the rest of his life. His works in the waning years of his life include 'Raphaël', 'Les Confidences and Nouvelles Confidences'. He also wrote the novels: 'Geneviève' (1851), 'Antoniella', 'Mémoires politiques' (1863).

// 28th Feb 1869

He died on 28th February, 1869, at the age of 78 in Paris, France long forgotten by his friends and supporters
// Famous Poets
Alphonse de Lamartine's FAQ
What is Alphonse de Lamartine birthday?

Alphonse de Lamartine was born at 1790-10-21

When was Alphonse de Lamartine died?

Alphonse de Lamartine was died at 1869-02-28

Where was Alphonse de Lamartine died?

Alphonse de Lamartine was died in Paris

Which age was Alphonse de Lamartine died?

Alphonse de Lamartine was died at age 78

Where is Alphonse de Lamartine's birth place?

Alphonse de Lamartine was born in Mâcon

What is Alphonse de Lamartine nationalities?

Alphonse de Lamartine's nationalities is French

What is Alphonse de Lamartine ideologies?

Alphonse de Lamartine's ideologies is Democrats

Who is Alphonse de Lamartine spouses?

Alphonse de Lamartine's spouses is Mary Ann Elisa Birch

Who is Alphonse de Lamartine childrens?

Alphonse de Lamartine's childrens is Alphonse de Lamartine

What is Alphonse de Lamartine's political ideology?

Alphonse de Lamartine's political ideology is Political party - Doctrinaires (1815-1848), Moderate Republican - (1848-1869)

Who is Alphonse de Lamartine's father?

Alphonse de Lamartine's father is Pierre de Lamartine

Who is Alphonse de Lamartine's mother?

Alphonse de Lamartine's mother is Alix des Roys

What is Alphonse de Lamartine's sun sign?

Alphonse de Lamartine is Libra

How famous is Alphonse de Lamartine?

Alphonse de Lamartine is famouse as Writer