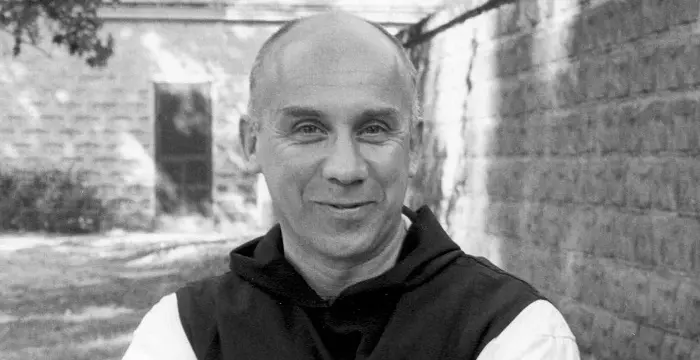 Thomas Merton - Writers, Life Achievements and Family
Thomas Merton's Personal Details
Thomas Merton was an Anglo-American author of French origin who is famous as a poet, a catholic priest, social activist and a great scholar of comparative religion.
Information
Detail
Birthday
January 31, 1915
Died on
December 10, 1968
Nationality
French, Thai, American
Famous
Columbia University, Writers
Siblings
John Paul Merton
Universities

Cambridge University,Columbia University
Columbia University
Clare College Cambridge
University of Cambridge

Notable Alumnis

Cambridge University
Columbia University

Birth Place
Prades
Born Country
France
Religion
Roman Catholic
Gender
Male
Father
Owen Merton
Mother
Ruth Jenkins
Sun Sign
Aquarius
Born in
Prades
Famous as
Writer
Died at Age
53
// Famous Writers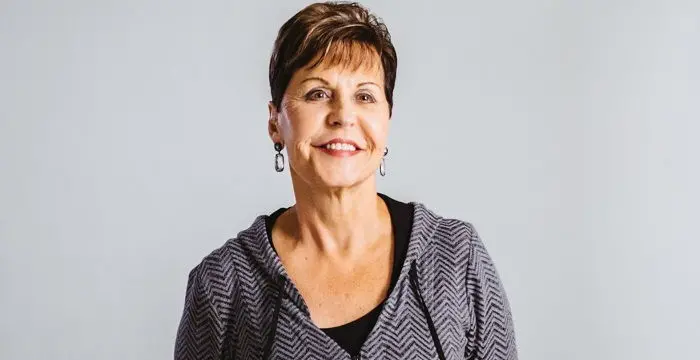 Joyce Meyer is a Christian author and speaker. This biography provides detailed information about her childhood, life, achievements, works & timeline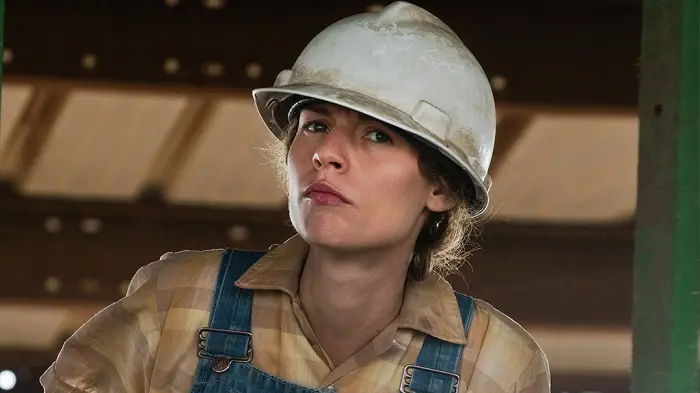 Temple Grandin is a well-known American writer, autistic activist and animal expert. This biography profiles her childhood, life, achievements, career and timeline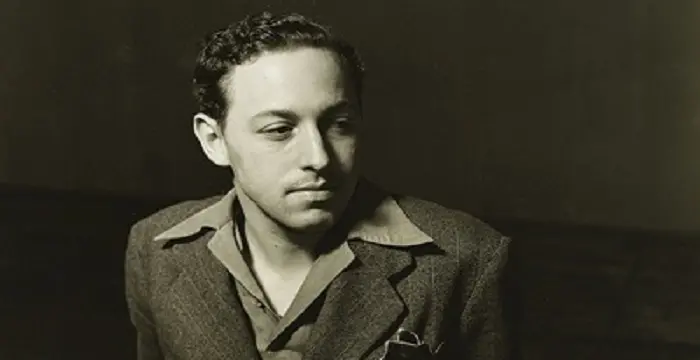 Tennessee Williams was one of the greatest playwrights of the 20th century. This biography of Tennessee Williams provides detailed information about his childhood, life, achievements, works and timeline.
Thomas Merton's photo
Who is Thomas Merton?
Thomas Merton was a very famous American Catholic author of the twentieth century who is greatly known for writing classics like 'The Seven Storey Mountain', 'New Seeds of Contemplation' and 'Zen and the Birds of Appetite'. Merton was a great writer who has a total of 70 books to his credit. Merton was a greatly religious personality who devoted most of his life writing on poetry, personal journals, collections of letters, social criticism, peace, justice and ecumenism. Merton had a very mixed upbringing being born in France and having parents of New Zealand and American birth. Merton was brought up as a Catholic and he went on to reach the community of monks belonging to the Order of Cistercians of the Strict Observance (Trappists). As a priest, Merton intently started following Asian religions, particularly Zen Buddhism in the later years of his life. Merton earned great praises from Dalai Lama for his great efforts in promoting East-West monastic dialogue. For his broad views on religion and social activism Merton had been subjected to severe criticism from Catholics and non-Catholics. He followed and spread Buddhism like no other Christian in the history of mankind.
// Famous Columbia University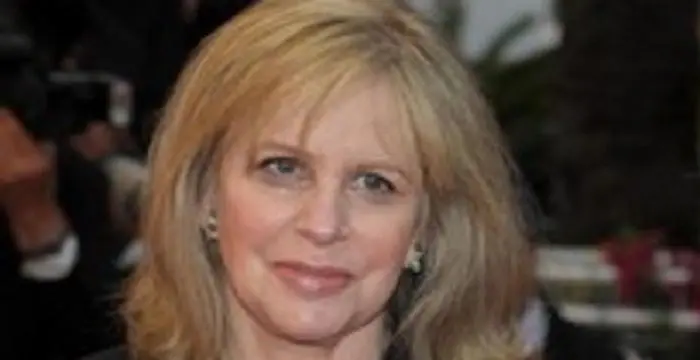 Helen Morris is a former book editor, TV producer and the wife of Academy Award winning director Martin Scorsese. Check out this biography to know about her birthday, childhood, family life, achievements and fun facts about her.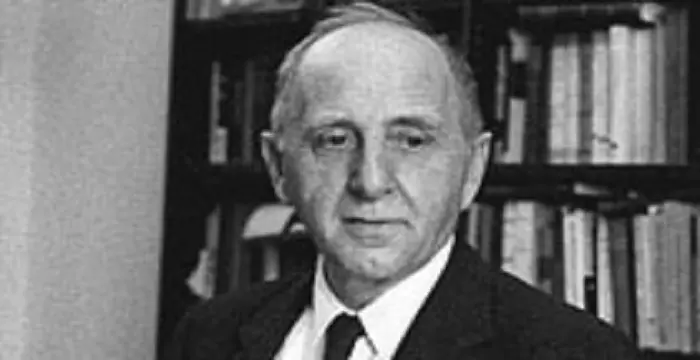 Simon Kuznets was a noted Russian-American economist, statistician, demographer, and economic historian. Check out this biography to know about his childhood, family life, achievements and other facts related to his life.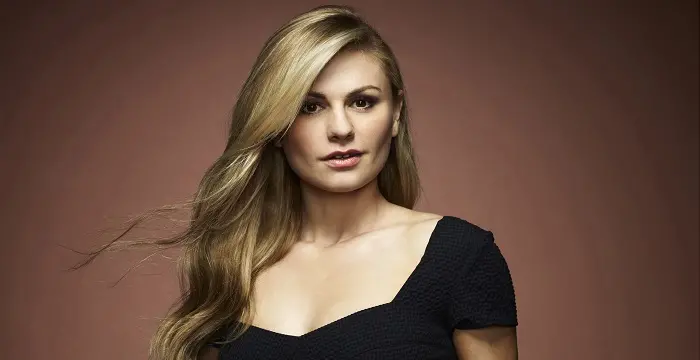 Anna Paquin is a Kiwi film, theatre and television actress known for her roles in movies like 'The Piano', 'Fly Away Home', and 'X-Men. This biography provides detailed information about her childhood, life, achievements, works & timeline.
Biography detail
Thomas Merton Childhood
Thomas Merton was born on 31 January 1915 in Prades, Pyrénées-Orientales, France to a New Zealand born painter father, Owen Merton and an American Quaker and an Artist mother, Ruth Jenkins. According to his father's wishes Merton was baptized in the Church of England. Due to a struggling career as an artist, Owen Merton had an irregular presence during the upbringing of Thomas.  Due to the World War I, Merton family moved from Prades to United States in August 1915. Initially Mertons settled with Ruth's parents on Long Island, New York and then moved to Douglaston, New York. In 1917 they shifted to an old house in Flushing, New York where Merton's younger brother John Paul was born on 2 November 1918. During this time Thomas' family planned to return to France but his mother, Ruth got diagnosed with stomach cancer of which she died on 21 October 1921 in Bellevue Hospital, New York when Thomas was 6 years old.
In 1922 Merton's father made a trip to the Bermudas leaving his younger son, John Paul with his in-laws, the Jenkins in Douglaston. Thomas Merton was still recovering from the loss of his mother when he came to know about his father's affair with the American novelist Evelyn Scott who was then married to Cyril Kay-Scott. Merton was said to have never liked Evelyn who greatly abused young Merton during his stay in Bermuda.
In 1923 Merton returned to Douglaston to live with the Jenkins family and his brother John Paul. Merton's father sailed away to Europe travelling through France, Italy, England and Algeria along with Evelyn Scott and her husband Cyril Kay-Scott. Merton had later funnily referred to his father and his group as "Bermuda Triangle". In 1924 Owen Merton was in Algeria when the news of his illness arrived. Thomas grew anxious of his father's health. Owen was diagnosed of having an early symptom of the brain tumour (which later took his life).
Owen Merton had become a prominent artist and by March 1925 and he organized a show at the Leicester Galleries in London. He took young Merton with him to live in Saint-Antonin in France but Merton had lived with his grandparents for the last two years and had become attached to them and did not quite like the idea of living away from them. During the father and son travels Merton's father and Evelyn Scott had discussed marriage on occasions. However, Merton's Merton realised that his son and Scott's relation could not be improved and he sacrificed his relationship with her to be with his son.
Early Education and Youth
In 1926 Merton was enrolled in a boys' boarding school in Montauban, the Lycée Ingres by his father. Initially Merton struggled to settle down at the boarding as he was heavily depressed and lonely due to having to stay away from his father. He asked his father to take him away but gradually with time he became more comfortable with his surroundings and made friends. Merton also formed a young group of aspiring writers at the Lycée and even wrote two novels. During his Christmas holidays in 1926 and 1927 Merton spent time with friends of his father in Murat, a small town in the Auvergne. Although he never attended regular Sunday Catholic masses in his boarding, Merton got interested in Catholic beliefs and ideas. He also stated that all religions "lead to God, only in different ways, and every man should go according to his own conscience, and settle things according to his own private way of looking at things". Merton's father was busy with his painting, travels and exhibitions but in the summer of 1928 Merton was taken out of Lycée Ingres and informed by his father that he would be moving with him to England.
Stay in England
Merton's father took young Merton to the home of Owen's aunt and uncle in Ealing, West London. Young Thomas got enrolled in Ripley Court Preparatory School which was a boarding school situated in Surrey. Merton studied with better enthusiasm at Ripley's than in his previous school. He got accustomed to a greater sense of community, interest in studies and also attended services at the local Anglican Church where Merton regularly offered his prayers.
In 1929 Merton and Owen went to Canterbury in South East England during the Easter Holidays. During this time Owen fell ill again and Merton got tensed and anxious. Only after his father recovered after visiting the hospital did Merton become normal.
In 1930 Merton was enrolled in Oakham School, a boarding school in Rutland, England where he was successful. He was visited by his grandparents and brother. On 16 January 1931 Oakham's term had resumed when Merton's father Owen died leaving Tom Bennett, Owen Merton's physician and former classmate in New Zealand  to become Merton's legal guardian. In 1931 Merton started using Bennett's London home during the Oakham holidays. In 1931 Merton travelled to Rome and Florence for a week and also visited his grandparents in New York during the summer. After returning to Oakham, Merton became the joint editor of his school magazine, 'Oakhamian'.
In September 1932 Merton cleared the entrance exam for Clare College, Cambridge. He turned 18 and he decided to liberate himself and he started travelling on his own stopping in Paris, Marseilles and then walking to Hyeres. He also walked to Saint Tropez, where he took a train to Genoa and then another to Florence from where he travelled to Rome. This trip changed Merton's life fully.
Life in Rome
Merton arrived in Rome and in February 1933 shifted from his hotel to a small pensione with views of the Palazzo Barberini and San Carlo alle Quattro Fontane which are two most magnificent architectures of historical value. Merton paid regular visits to churches without knowing why he got attached to religion and churches. Merton became highly religious during his stay in Rome. His visits to the Vatican museum, St. Peter's, churches and basilicas in Rome, such as the Lateran Baptistery, Santa Costanza, the Basilica di San Clemente, Santa Prassede and Santa Pudenziana found place in his book, 'The Seven Storey Mountain'.
Travel to the United States
In 1933 Merton took a boat from Italy to travel to United States. He visited his grandparents in Douglaston before getting enrolled into Clare College. He searched for a church as the religious beliefs he had gained in Rome continued staying with him. He went to Zion Episcopal Church in Douglaston but disliked the bad church services. So he went off to Flushing, New York to attend a Quaker Meeting. He found the silence and the entire atmosphere very appealing. As the summer came to an end Merton returned to England.
Further Education
In October 1933 Merton entered Clare College as an undergraduate. He found some of his Oakham classmates attending Cambridge with him. Merton took to alcohol heavily and was also known as a womanizer among his friends. According to many of Merton's biographers he had come across a woman at Cambridge who mothered Merton's child. However, the child never got identified. In May 1934 Merton completed his exams and left Cambridge.
Education at Columbia University
In January 1935 Merton entered Columbia University in Manhattan as a sophomore. Merton spent his summer breaks together with his brother John Paul and Merton later claimed to have seen every movie produced between 1934 and 1937. In October 1935 Merton joined a picket of the Casa Italiana to become a part of the protest of Italy's invasion of Ethiopia. In 1936 Merton's grandfather, Samuel Jenkins died resulting Merton to leave his school after receiving the news. Merton got introduced to proper Catholicism in February 1937 when he read a book titled 'The Spirit of Medieval Philosophy' by Étienne Gilson. In January 1938 Merton received his graduation with a B.A. in English from Columbia University. In June 1938 Merton was invited by his friend Seymour Freedgood for a meeting with Mahanambrata Brahmachari, a Hindu monk in New York visiting from the University of Chicago. Merton wasa immensely impressed with the monk and Merton was believed to find the monks' beliefs and religious views as profound. Merton even asked the Brahmachari to recommend his beliefs and religion to them to which the Hindu monk advised Merton and his friend to find connection with their own spiritual roots and traditions. The Hindu monk suggested Merton to read 'The Confessions of Augustine' and 'The Imitation of Christ' which surprised Merton immensely as these were Christian texts being recommended by a Hindu monk. In August 1938 Merton finally decided to attend Mass and went to Corpus Christi Church located near to the Columbia campus on West 121st Street in Morningside Heights which he found foreign but he kept attending it. Soon he got deeply attached and he started reading Catholic texts greatly. While pursuing his graduation Merton wrote on his thesis on William Blake. In September 1938 Merton realised that he too should become a priest to properly follow the path of Catholocism and this took place while Merton was reading a book about Gerard Manley Hopkins' conversion to Catholicism and how he became a priest. On 16 November 1938 Merton got baptized at Corpus Christi Church and received Holy Communion. On 22 February 1939 he received his M.A. in English from Columbia University. He decided to pursue a Ph.D. at Columbia for which he moved from Douglaston to Greenwich Village.
In January 1939 he heard greatly about a part-time teacher on campus named Daniel Walsh, from his peers, which made him take a course on Thomas Aquinas with Walsh. Walsh introduced Merton to Jacques Maritain at a lecture on Catholic Action, which took place at a Catholic Book Club meeting in March 1939. On 25 May 1939, Merton received Confirmation at Corpus Christi, and took the confirmation name James.
Road to Priesthood
In October 1939 Merton was joined by his friends on his request at his place following a long night out at a jazz club when he shared his desire to become a priest. Merton met his teacher Dan Walsh whom he trusted greatly to discuss about his prospect as a priest. Walsh suggested that Merton was spiritually and intellectually more suited for a priestly vocation in a specific order and they discussed the Jesuits, Cistercians and Franciscans. Walsh arranged a meeting with a Fr. Edmund Murphy, a friend at the monastery of St. Francis of Assisi on 31st Street where Merton was interviewed and was given an application, as well as Fr. Murphy's personal invitation to become a Franciscan friar. However by 1940 Merton started having doubts of him becoming a Franciscan. Merton arranged to see Fr. Murphy and doubts were discussed. Although Fr. Murphy was compassionate during the meeting yet he told Merton to return the next day. Merton received his shock the next day when he came to know that he was no longer considered suitable for a Franciscan vocation as a friar, according to Fr. Murphy.
In early August 1940 Merton went to Olean, New York, to stay with friends, including Robert Lax and Ed Rice, at a cottage where they had vacationed the summer before. He was in need for a job and went to St. Bonaventure for an interview with then-president Fr. Thomas Plassman where he was fortunate enough to find an opening in the English department and Merton was hired on the spot. Merton chose St. Bonaventure because he still wanted to become a friar. In September 1940, Merton moved into a dormitory on St. Bonaventure's campus. Soon he gave up smoking, drinking and chose a monk's life reading books and even abstaining from movies. In April 1941, Merton went to a retreat he had booked for Holy Week at the Abbey of Our Lady of Gethsemani near Bardstown, Kentucky. He got attracted to the place immediately and could feel his spirits rise during his stay.
On 10 December 1941 Thomas Merton arrived at the Abbey of Gethsemani spending three days at the monastery guest house, waiting for acceptance into the Order. He was tested about his sincerity and qualifications and Merton was put to work polishing floors and scrubbing dishes. On 13 December 1941 he got accepted into the monastery as a postulant by Dom Frederic Dunne, Gethsemani's Father Abbot. In March 1942, during the first Sunday of Lent, Merton was accepted as a novice monk at the monastery. In June 1942 Merton received a letter from his brother John Paul who stated that he would leave for war and would be coming to Gethsemani to visit Merton before leaving. On 17 July Merton and John caught up with each other. On 26 July 1942 John was baptized at a church in nearby New Haven, Kentucky before leaving the next day. On 17 April 1943 John Paul died when his plane's engines failed over the English Channel. In a poem at the end of 'The Seven Storey Mountain' Merton mentions his brother John Paul.
Writing Career
Merton read books extensively and during his stay at Gethsemani he kept several journals. His superior, Father Abbot Dom Frederic, noticed Merton's gifted intellect and talent for writing. In 1943 Merton was tasked to translate religious texts and write biographies on the saints for the monastery to which he rose greatly and took his new writing assignment very seriously. On 19 March 1944, Merton took up his temporary profession of vows and was given the white cowl, black scapular and leather belt. In November 1944 a manuscript Merton had given to friend Robert Lax the previous year was published by James Laughlin at New Directions: a book of poetry titled 'Thirty Poems'.  In 1946 New Directions published Merton's another poetry collection, 'A Man in the Divided Sea' which brought great appreciation and recognition for Merton. In 1946 Merton's manuscript for 'The Seven Storey Mountain' was accepted by Harcourt Brace & Company for publication. Merton wrote his biography, 'The Seven Storey Mountain' during two-hour intervals in the monastery scriptorium as a personal project.
By 1947 Merton had become comfortable with his writing career. On 19 March 1947 he took his solemn vows, a commitment to live out his life at the monastery. He also began corresponding with a Carthusian at St. Hugh's Charterhouse in Parkminster, England. On 4 July 1947 the Catholic journal 'Commonweal' published an essay by Merton titled 'Poetry and the Contemplative Life'. In 1948 The Seven Storey Mountain was published which earned great critical appreciation and Merton was subjected to fan mails. Merton also published several works for the monastery that year, which were 'Guide to Cistercian Life', 'Cistercian Contemplatives', 'Figures for an Apocalypse' and 'The Spirit of Simplicity'. On 21 December Merton was ordained as a subdeacon.
On 5 January 1949 Merton took a train to Louisville and applied for U.S. citizenship. During his long years at Gethsemani Merton changed greatly from a passionate monk to a greatly contemplative writer and poet.
Death
On 10 December 1968 Merton was to attend an interfaith conference between Catholic and non-Christian monks when he came out of his bath to adjust an electric fan and apparently touched an exposed wire to get electrocuted and die a painful death.
// Famous French peoples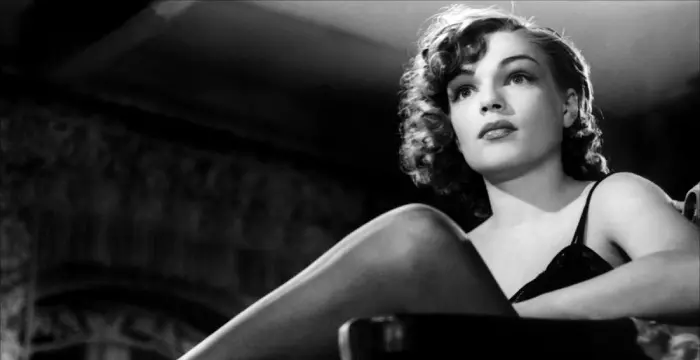 Simone Signoret was a French actress who became the first French person to win an Academy Award. Check out this biography to know about her childhood, family life, achievements and other facts related to her life.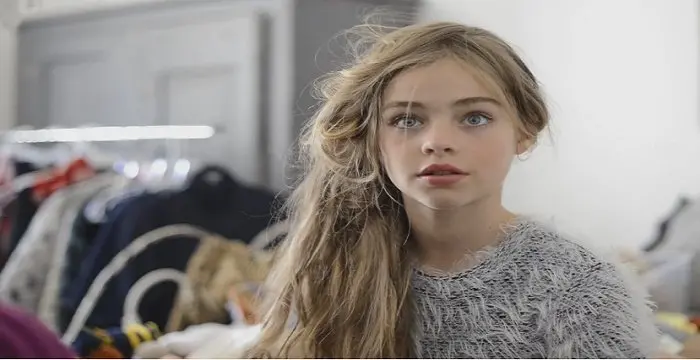 Scroll down this bio to find out everything about French model Jade Weber. Be it fun facts, birthday, trivia or details of her personal and family life, you'll find everything here.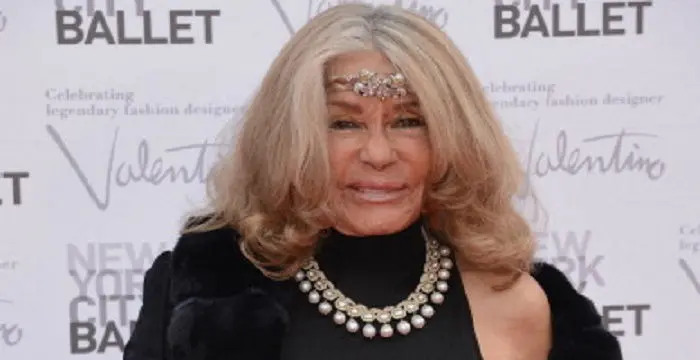 Micheline Roquebrune is a petite Moroccan-French painter best known as the third wife the legendary Scottish actor Sir Sean Connery. Check out this biography to know about her birthday, childhood, family life, achievements and fun facts about her.
// Famous Aquarius Celebrities peoples
Thomas Merton's FAQ
What is Thomas Merton birthday?

Thomas Merton was born at 1915-01-31

When was Thomas Merton died?

Thomas Merton was died at 1968-12-10

Where was Thomas Merton died?

Thomas Merton was died in Bangkok

Which age was Thomas Merton died?

Thomas Merton was died at age 53

Where is Thomas Merton's birth place?

Thomas Merton was born in Prades

What is Thomas Merton nationalities?

Thomas Merton's nationalities is French, Thai, American

Who is Thomas Merton siblings?

Thomas Merton's siblings is John Paul Merton

What was Thomas Merton universities?

Thomas Merton studied at Cambridge University,Columbia University, Columbia University, Clare College Cambridge, University of Cambridge

What was Thomas Merton notable alumnis?

Thomas Merton's notable alumnis is Cambridge University, Columbia University

What is Thomas Merton's religion?

Thomas Merton's religion is Roman Catholic

Who is Thomas Merton's father?

Thomas Merton's father is Owen Merton

Who is Thomas Merton's mother?

Thomas Merton's mother is Ruth Jenkins

What is Thomas Merton's sun sign?

Thomas Merton is Aquarius

How famous is Thomas Merton?

Thomas Merton is famouse as Writer