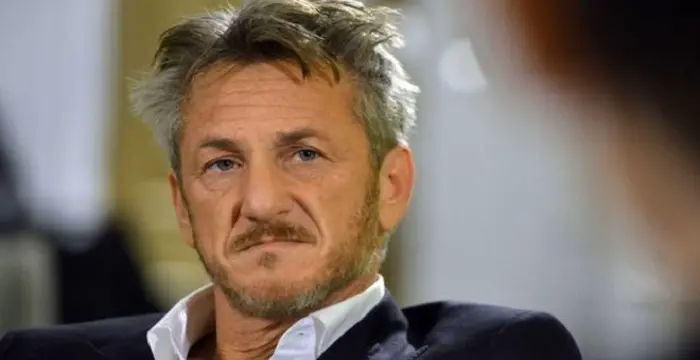 Sean Penn - Academy Award Winning Actor, Career and Facts
Sean Penn's Personal Details
Sean Justin Penn is an Academy award winning American actor, screenwriter and director, known for his films like 'Mystic River' and 'Milk'
| Information | Detail |
| --- | --- |
| Birthday | August 17, 1960 |
| Nationality | American |
| Famous | Jewish Actors, Film & Theater Personalities, Actors, Directors, Academy Award Winning Actor |
| Spouses | Madonna, Robin Wright |
| Siblings | Chris Penn, Michael Penn |
| Known as | Sean Justin Penn |
| Childrens | Dylan Frances Penn, Hopper Jack Penn |
| Universities | |
| Birth Place | Los Angeles County, California, U.S |
| Political Ideology | Democratic |
| Religion | Roman Catholic |
| Height | 173 |
| Gender | Male |
| Father | Leo Penn |
| Mother | Eileen Ryan (née Annucci) |
| Net Worth | $150 million as of April 21,2017 |
| Sun Sign | Leo |
| Born in | Los Angeles County, California, U.S |
| Famous as | Academy Award Winning Actor |
// Famous Academy Award Winning Actor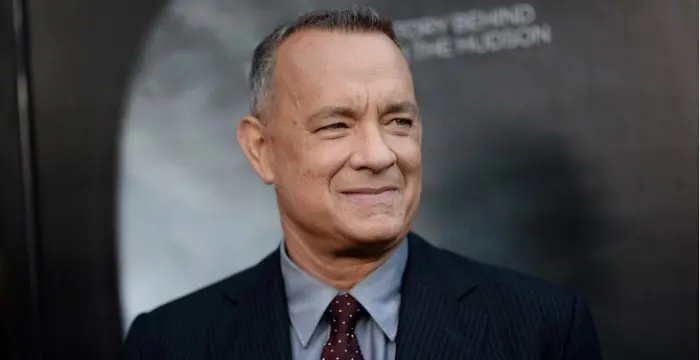 Tom Hanks is a popular American actor and is one of the highest paid all-time box office stars. Go through this biography to learn more about his profile, childhood, life, and timeline.
Sean Penn's photo
Who is Sean Penn?
Rarely do we come across an actor who is as famous for his acting skills as for his controversies. Hollywood has seen many stars, but not many are more controversial than Sean Penn. Starting his film career in the 1980s, Penn was all set to make a career in the mighty Hollywood. His life took a turn and he married pop singer Madonna,. What followed was a flailing relation with the paparazzi and issues of domestic instability which even landed him in jail. This was a big deviation from his film career and no one expected what followed. After a break from acting, Penn reinvented himself and came back to Hollywood with a bang. He showed his acting prowess by winning the coveted Academy Award twice, for his portrayals in 'Mystic River' and 'Milk'. He branched into direction with the movie 'The Indian Runner' and went on to direct several other successful films. From rubbishing the comments of Tinseltown to criticizing America's foreign policy, he has constantly remained at the edge of criticism and never failed to create a mighty uproar. In addition to his acting, he is also known for his political activism and humanitarian work.
// Famous Directors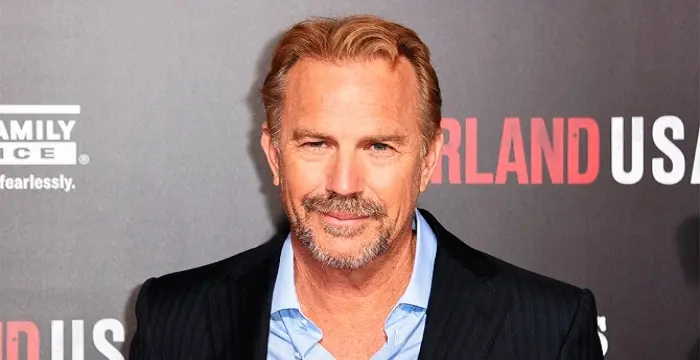 Kevin Costner is an American actor, director and singer who is best known for his portrayal of rugged individuals with complex emotions. This biography provides detailed information about his childhood, life, achievements, works & timeline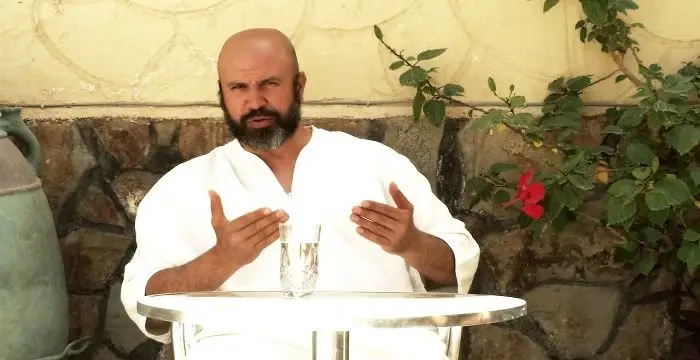 Michel Qissi is a Moroccan-Belgian actor known for his role in the martial arts flick 'Kickboxer.' Check out this biography to know about his childhood, family life, achievements and fun facts about him.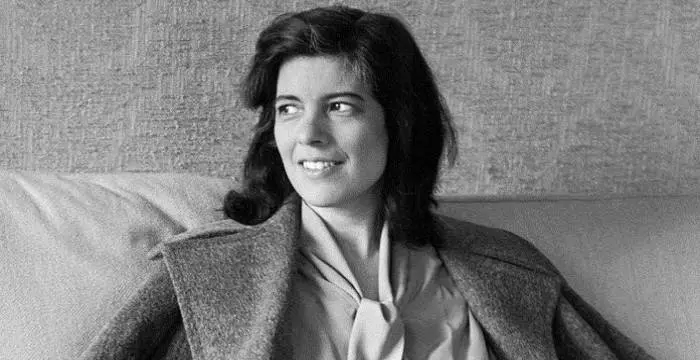 Susan Sontag is an American critical essayist, cultural analyst, novelist, political activist, filmmaker and playwright of international repute. Read on to find out more about her childhood, career, profile and timeline.
Childhood & Early Life
Sean Penn was born on August 17, 1960, in Los Angeles, California. He as the second child of director Leo Penn and actress Eileen Ryan. His other two siblings are Michael Penn, a musician and Chris Penn, an actor, who died in 2006.
Raised in a secular home, Penn went to Santa Monica High School and was soon making short films with his neighbourhood friends.
Career
In 1974, Penn appeared in an episode of the television series,' Little House on the Prairie' which had a few episodes directed by his father.
He made his film debut with the movie, 'Taps' in 1981. The following year, he appeared in the successful comedy film 'Fast Times at Ridgemont High'.
In 1983, he played the character of a troubled youth in 'Bad Boys' winning appreciation for his acting skills.
In 1985, Penn was seen in 'The Falcon and the Snowman'. The next year, he appeared in the drama film 'At Close Range' featuring his then-wife Madonna's single, 'Live to Tell'.
He took a break from his acting career to work as a director during the early 1990s. His first film as a director was 'The Indian Runner' which was released in 1991.
Coming out of his hiatus, he appeared in the film 'The Last Party' and 'Carlito's Way', in 1993. Two years later, he was seen in 'Dead Man Walking'. The same year, he also released 'The Crossing Guard' as a director.
The year 1997 was a productive one for Penn. He was seen in several movies like 'Loved', 'She's So Lovely', 'U Turn', 'The Game and Hugo Pool'.
For his portrayal of Emmett Ray in Woody Allen's 'Sweet and Lowdown' in 1999, he received an Academy Award nomination. He was also seen in a small role in 'Being John Malkovich'.
His next film 'I am Sam' was released in 2001 and his work in the film received immense critical appreciation. His third directorial venture 'The Pledge' released the same year.
In 2003, he appeared in 'Mystic River' directed by Clint Eastwood and finally won an Academy Award for his work. He was also seen in the movie '21 grams'.
He was seen in 'The Assassination of Richard Nixon' in 2004 and the same year he was invited to be a member of the Academy of Motion Picture Arts and Sciences.
Two years later in 2006, he played Governor Willie Stark in the film adaptation of the novel, 'All the King's Men'. The film was a commercial failure garnering many negative reviews.
In 2007, his directorial movie 'Into the Wild' was released. The film gained a lot of appreciation from the critics and the music of the film became a rage.
Penn won another Academy Award for his impeccable portrayal of gay icon Harvey Milk in the biopic 'Milk' (2008). He won great praise for his work and also won several other awards.
In 2010, he worked in 'Fair Game' and the following year, he was seen in 'The Tree of Life' which also won him awards at the Cannes Film Festival.
In 2013, he worked in movies such as, 'Gangster Squad' and 'The Secret Life of Walter Willy'
Major Works
After a string of movies which won him nominations for his work, Penn finally won the Academy Award for his role in the movie 'Mystic River'. The film was just a beginning to his other creative ventures. The film received great critical appreciation and garnered $156,822,020 at the box office.
'Milk' was one of his most significant works and established him in another league. The movie also won him several awards including the Academy Award for Best Actor.
Awards & Achievements
In 2003, Penn won the Academy Award for Best Actor for his role in the film, 'Mystic River'.
He won his second Academy Award for Best Actor for his critically acclaimed portrayal of the gay politician in the movie 'Milk' in 2008.
Personal Life & Legacy
Penn was engaged to Elizabeth McGovern. However, he went on to marry Madonna in 1985. After being charged for domestic violence, the couple divorced in 1989.
He dated actress Robin Wright—and the couple had two children, a daughter named Dylan Frances and a son named, Hopper Jack—before getting married in 1996. The couple divorced in 2010.
Trivia
This Oscar Award winning actor is an avid surfer.
// Famous Actors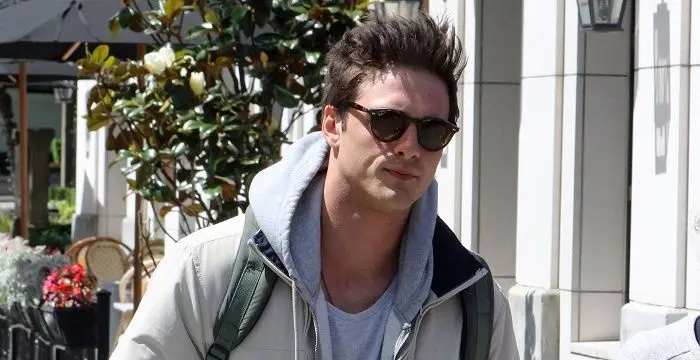 Jacob Elordi is an Australian actor. Let's take a look at his childhood, family, personal life, career, etc.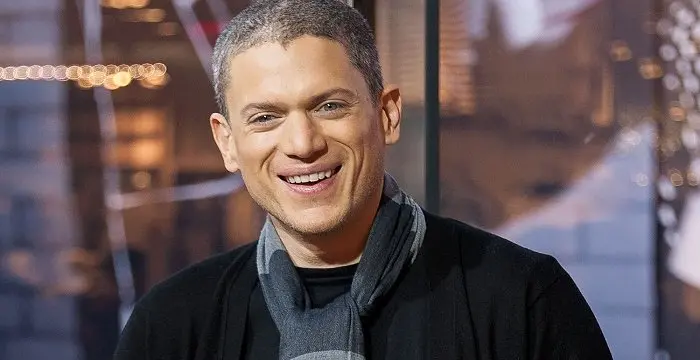 Wentworth Miller is an American actor and screenwriter who achieved recognition for his role in the TV series 'Prison Break'.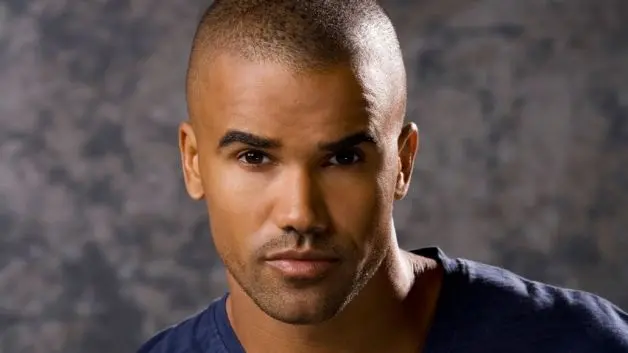 Shemar Moore is a model turned actor best known for his role in the television series 'The Young and the Restless'. This biography of Shemar Moore provides detailed information about his childhood, life, achievements, works & timeline.
Sean Penn's awards
Year
Name
Award

Academy Awards(Oscars)

2009
Best Performance by an Actor in a Leading Role
Milk (2008)
2004
Best Actor in a Leading Role
Mystic River (2003)

Golden Globe Awards

2004
Best Performance by an Actor in a Motion Picture - Drama
Mystic River (2003)
Sean Penn biography timelines
// 17th Aug 1960

Sean Penn was born on August 17, 1960, in Los Angeles, California. He as the second child of director Leo Penn and actress Eileen Ryan. His other two siblings are Michael Penn, a musician and Chris Penn, an actor, who died in 2006.

// 1974

In 1974, Penn appeared in an episode of the television series,' Little House on the Prairie' which had a few episodes directed by his father.

// 1981

He made his film debut with the movie, 'Taps' in 1981. The following year, he appeared in the successful comedy film 'Fast Times at Ridgemont High'.

// 1983

In 1983, he played the character of a troubled youth in 'Bad Boys' winning appreciation for his acting skills.

// 1985

In 1985, Penn was seen in 'The Falcon and the Snowman'. The next year, he appeared in the drama film 'At Close Range' featuring his then-wife Madonna's single, 'Live to Tell'.

// 1985 To 1989

Penn was engaged to Elizabeth McGovern. However, he went on to marry Madonna in 1985. After being charged for domestic violence, the couple divorced in 1989.

// 1991

He took a break from his acting career to work as a director during the early 1990s. His first film as a director was 'The Indian Runner' which was released in 1991.

// 1993

Coming out of his hiatus, he appeared in the film 'The Last Party' and 'Carlito's Way', in 1993. Two years later, he was seen in 'Dead Man Walking'. The same year, he also released 'The Crossing Guard' as a director.

// 1996 To 2010

He dated actress Robin Wright—and the couple had two children, a daughter named Dylan Frances and a son named, Hopper Jack—before getting married in 1996. The couple divorced in 2010.

// 1997

The year 1997 was a productive one for Penn. He was seen in several movies like 'Loved', 'She's So Lovely', 'U Turn', 'The Game and Hugo Pool'.

// 1999

For his portrayal of Emmett Ray in Woody Allen's 'Sweet and Lowdown' in 1999, he received an Academy Award nomination. He was also seen in a small role in 'Being John Malkovich'.

// 2001

His next film 'I am Sam' was released in 2001 and his work in the film received immense critical appreciation. His third directorial venture 'The Pledge' released the same year.

// 2003

In 2003, he appeared in 'Mystic River' directed by Clint Eastwood and finally won an Academy Award for his work. He was also seen in the movie '21 grams'.

// 2003

In 2003, Penn won the Academy Award for Best Actor for his role in the film, 'Mystic River'.

// 2004

He was seen in 'The Assassination of Richard Nixon' in 2004 and the same year he was invited to be a member of the Academy of Motion Picture Arts and Sciences.

// 2006

Two years later in 2006, he played Governor Willie Stark in the film adaptation of the novel, 'All the King's Men'. The film was a commercial failure garnering many negative reviews.

// 2007

In 2007, his directorial movie 'Into the Wild' was released. The film gained a lot of appreciation from the critics and the music of the film became a rage.

// 2008

Penn won another Academy Award for his impeccable portrayal of gay icon Harvey Milk in the biopic 'Milk' (2008). He won great praise for his work and also won several other awards.

// 2008

He won his second Academy Award for Best Actor for his critically acclaimed portrayal of the gay politician in the movie 'Milk' in 2008.

// 2010

In 2010, he worked in 'Fair Game' and the following year, he was seen in 'The Tree of Life' which also won him awards at the Cannes Film Festival.

// 2013

In 2013, he worked in movies such as, 'Gangster Squad' and 'The Secret Life of Walter Willy'
// Famous Film & Theater Personalities
Sean Penn's FAQ
What is Sean Penn birthday?

Sean Penn was born at 1960-08-17

Where is Sean Penn's birth place?

Sean Penn was born in Los Angeles County, California, U.S

What is Sean Penn nationalities?

Sean Penn's nationalities is American

Who is Sean Penn spouses?

Sean Penn's spouses is Madonna, Robin Wright

Who is Sean Penn siblings?

Sean Penn's siblings is Chris Penn, Michael Penn

Who is Sean Penn childrens?

Sean Penn's childrens is Dylan Frances Penn, Hopper Jack Penn

What was Sean Penn universities?

Sean Penn studied at Santa Monica High School

What is Sean Penn's political ideology?

Sean Penn's political ideology is Democratic

What is Sean Penn's religion?

Sean Penn's religion is Roman Catholic

How tall is Sean Penn?

Sean Penn's height is 173

Who is Sean Penn's father?

Sean Penn's father is Leo Penn

Who is Sean Penn's mother?

Sean Penn's mother is Eileen Ryan (née Annucci)

What is Sean Penn's sun sign?

Sean Penn is Leo

How famous is Sean Penn?

Sean Penn is famouse as Academy Award Winning Actor