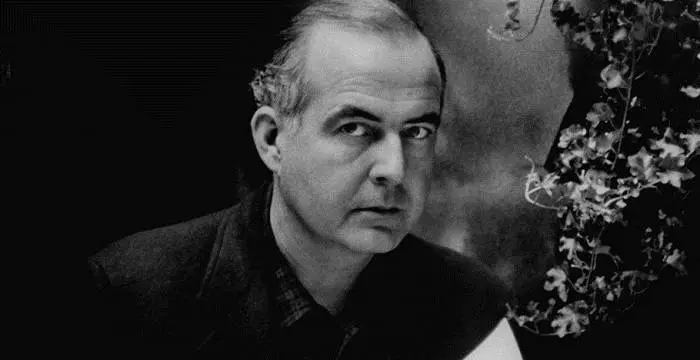 Samuel Barber - Musicians, Birthday and Childhood
Samuel Barber's Personal Details
Samuel Barber is an American composer who was awarded the Pulitzer Prize for Music two times
| Information | Detail |
| --- | --- |
| Birthday | March 9, 1910 |
| Died on | January 23, 1981 |
| Nationality | American |
| Famous | Musicians, Composers |
| Universities | Curtis Institute of Music |
| Birth Place | West Chester |
| Gender | Male |
| Father | Samuel Le Roy Barber |
| Mother | Marguerite McLeod |
| Sun Sign | Pisces |
| Born in | West Chester |
| Famous as | Composer |
| Died at Age | 70 |
// Famous Musicians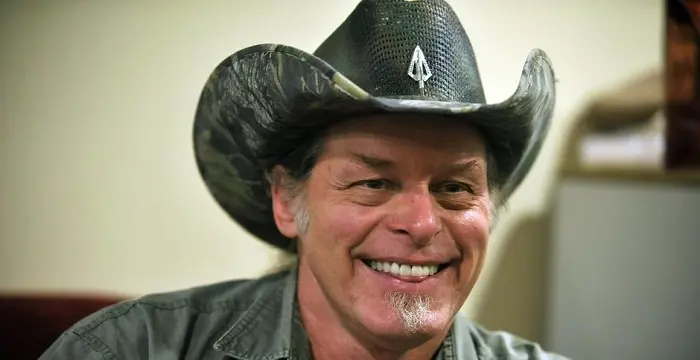 Ted Nugent is a hard rock musician known for his hits 'Stranglehold' and 'Cat Scratch Fever'. This biography of Ted Nugent provides detailed information about his childhood, life, achievements, works & timeline.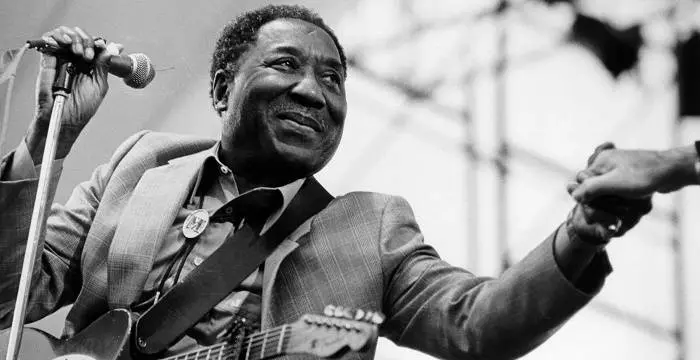 Muddy Waters was a blues musician referred to as the 'father of modern Chicago blues.' Check out this biography to know about his childhood, family life, achievements and fun facts about him.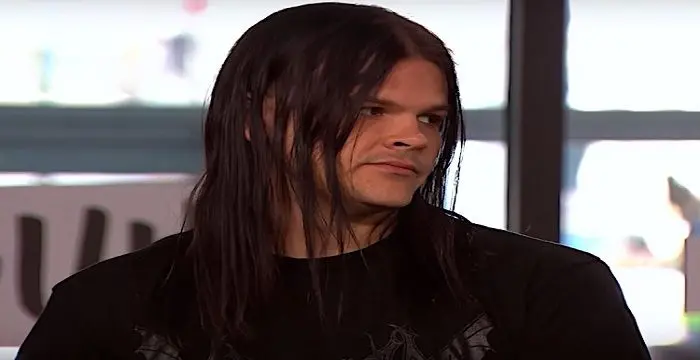 Travis Bacon is an American musician and actor, better known as the son of veteran actors Kevin Bacon and Kyra Sedgwick. Find more about his family, birthday, etc.
Samuel Barber's photo
Who is Samuel Barber?
Samuel Osborne Barber II was an American composer who was famous for his amazing musical skills. He expressed his passion for music from childhood and even at a very young age he decided to become a music composer. He was a master of orchestral, opera, choral and piano music. Born in a family of musicians, it was quite natural that he went along with music all his life. Barber's works acknowledge his love for poetry and his deep knowledge of music in all aspects. He had an amazing skill in packing dense emotions into small segments of highly charged music and hence, his music often penetrated directly to the listener's heart. This made his music popular among music buffs all over the world. Barber's compositions stand out for their musical excellence and skillful craft. He followed neo-romantic style built on romantic structures and sensibilities combined with rhythmic complexes which made those melodies unforgettable. Read on to learn more about the life of this composer.
// Famous Composers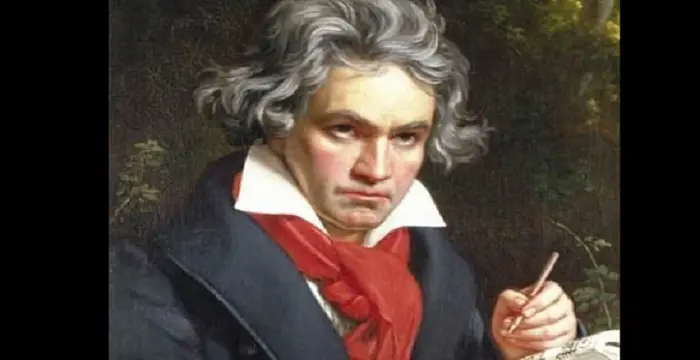 Ludwig Van Beethoven was one of the greatest composers the world has ever had. Check out this biography to know about his childhood, family life, and achievements.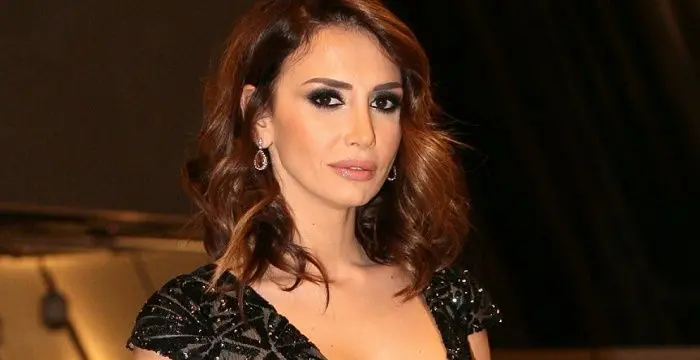 Emina Jahović Sandal is a Serbian model, actress and singer-songwriter. Know more about her childhood, life, career, achievements and timeline in this biography.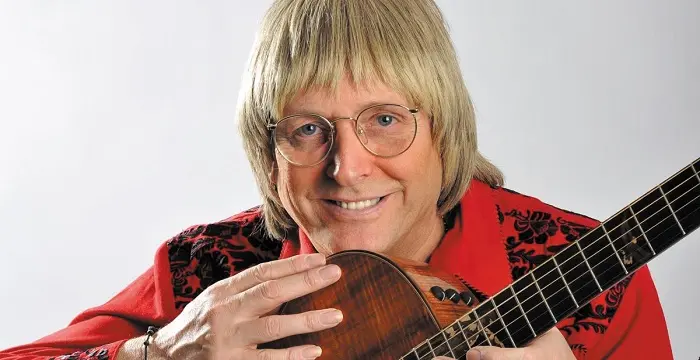 John Denver, a famous American singer-songwriter and activist, is remembered for songs like Take Me Home, Country Roads and Annie's Song. To know more about his childhood, career, profile and timeline read on
Biography detail
Samuel Barber's Childhood And Early Life
Samuel Barber was born in a socially, educationally and economically distinguished Episcopalian Irish-American family, settled in West Chester, Pennsylvania, on 9March 1910. He had a sister, Sara, three years younger to him. His mother Marguerite McLeod was a pianist and his father Samuel Le Roy Barber was a physician. His mother wanted him to pursue athletics but he was profoundly interested in music and wanted to make it his career. He inherited music and was considered to be a child prodigy.  He admired his aunt Louis Louise Homer very much, who was a leading contralto at the Metropolitan Opera and Barber was introduced to many singers through her. His uncle, Sidney Homer, was an American art song composer. 
Barber exhibited amazing talents for music at a very early age and did not want to pursue any other vocation. When his mother wanted him to take up athletics, he wrote a letter to her citing his love for music. This was taken into consideration and he was allowed to pursue music. His mother gave him his first lessons in music and later he was trained by William Hatton Green, his first teacher.  He completed his first musical at the age of seven. When he was ten years old, he attempted his first opera titled 'The Rose Tree' based on a libretto written by his family cook. Along with his music lessons, he started playing piano at local churches.
In 1924, at the age of 14, he joined the Curtis Institute, Philadelphia, from where he received formal training in music. He enrolled in three different streams there—composition, piano and voice and excelled in all. At Curtis Institute, Barber was trained by renowned musicians like Rosario Scalero, Emilio de Gogorza, Isabelle Vengerova and Fritz Reiner. His performance astonished his teachers and he soon became the favorite of Mary Louise Curtis Bok, the founder of Curtis institute. It was Mrs. Bok who introduced Barber to Schirmer, who became Barber's lifelong publisher. Barber composed 'Dover Beach', 'Cello Sonata' and 'The Music for a Scene from Shelley'. These works were some of the noted performances at Curtis Institute and he was regarded as one of the most talented students in his class. Barber composed 'The School for Scandal', his first composition for which he won the first prize and 'Violin Sonata', which won him a prize from the Columbia University with enough funds to finance his trip to Europe, while completing his studies at the Institute. Gian Carlo Menotti, who became Barber's partner both in life and career, was his fellow student at Curtis Institute. Both Barber and Menotti used to travel together to places like France, Switzerland, Austria and Germany. They had also visited Menotti's family in Italy and spent a few weeks at the violinist Rosario Scalero's house in Aosta Valley, learning music and also visited the conductor Arturo Toscanini who was on a vacation near Lake Maggiore. After a number of meetings, Toscanini displayed an interest in performing one of Barber's works.
Barber slowly started to rise to fame as his music got popular. His music was recognized when a radio show was dedicated to his compositions. His symphonic poem 'The Music for a Scene from Shelley' became a grand success at Carnegie Hall when it was performed. Following this, the prestigious classical music publishing company G. Schirmer Inc. (New York) offered him his first contract. All these added to his confidence. Barber was awarded a Pulitzer Traveling Scholarship, which enabled him to travel to Italy and spend two years at the American Academy of Rome. He composed some of his major works while at Rome, which includes 'First Symphony' and several songs like 'Sure on this Shining Night', the first 'Essay for Orchestra' and the 'String Quartet'. He transcribed the 'String Quartet' for a string orchestra and sent it to Toscanini, along with the Essay score but, Toscanini returned it without any explanation. This threw Barber into great disappointment. He went to Europe and started working on the 'Violin Concerto', which was commissioned by an industrial tycoon from Philadelphia but he was forced to leave France because Nazi Germany was threatening to enter the country. He decided return to the United States and completed the work on board a transatlantic ship returning home. Reaching back, Barber joined the Curtis Institute as a Professor of Orchestration. Also, he became the youngest member of the National Institute of Arts and Letters.
Early Career
As early as his teenage years, Barber took his career seriously, engaging completely in composing and other related works. He was extremely busy, creating successful compositions, which was rapidly cementing him as a doyen in the world of classical music. Barber was fortunate to get many famous artists like Vladimir Horowitz, Eleanor Steber, Raya Garbousova, John Browning, Leontyne Price, Pierre Bernac, Francis Poulenc, Dietrich Fischer-Dieskau and many others to perform his works. He composed his most famous work 'Adagio for Strings' in 1938, when he was 28 years old. NBC Symphony Orchestra performed this work under the directorship of Arturo Toscanini in 1938, along with his 'Essay for Orchestra'. This work was radio broadcasted from a New York studio and was attended by an invited audience. Toscanini had only rarely performed music by American composers before and he was much impressed by Barber's work and described it as "Semplice e bella" (simple and beautiful).
During the World War II, Barber served in the Army Air Corps and he began to write his 'Second Symphony'. He completed this work in 1943 and it was originally titled 'Symphony Dedicated to the Air Forces' and was premiered the next year, conducted by Serge Koussevitsky, at the Boston Symphony Orchestra. Barber revised this work in 1947 and G. Schirmer published and recorded it in 1945 with the New Symphony Orchestra of London. Later, in 1965, Barber himself destroyed this work. According to an eyewitness, Hans Heinsheimer, who accompanied him at that time, Barber "tore up all these beautifully and expensively copied materials with his own hands".  He was facing very serious financial crisis at that time. Fortunately, Mary Louis Cutis Bok helped Barber and Menotti with financial aid and thus, they managed to purchase a house in Mount Kisco. This was the happiest time in Barber's life. He wrote the 'Capricorn Concerto', during this time in which three solo instruments represented three friends.
Later Career
Barber's career after the war was extremely fruitful. He was able to build a network of important figures of the American musical world and also explored several other genres of music. He was commissioned to write a concerto for the Russian cellist, Raya Garbousova and composed the 'Cello Concerto', which is considered to be one of his best works and was one of his personal favorite. He himself conducted it—which was a rare thing. Barber played an influential role in campaigning successfully against the American Society of Composers, Authors and Publishers (ASCAP) and helping composers increase their share of royalties from their compositions.
1947 was a bad year for Barber. Both his aunt, Louise Homer and his father became seriously ill. Out of the agony of witnessing his dear ones suffer, he composed a deeply moving work based on the short prose poem 'Knoxville, Summer of 1915', written by the American writer and journalist, James Agee. The poem depicts an evening in a Southern family, through the eyes of a child. This work was published in April. A month later, in May, his aunt died. His father also died immediately. This composition was sung by Eleanor Steber.
The year 1961 also proved to be distressing for Baber as he lost his sister. Barber then composed 'Antony and Cleopatra', which he expected, would be a great success but, on the contrary, he received a harsh rejection for this work. The opera was premiered at the opening of the new Metropolitan Opera House in 1966. This unexpected failure was a big blow to him and he slipped into a stage of depression and became highly alcoholic. Barber preferred to stay isolated for some years after which he regained his spirit and started composing again. After this setback, Barber continued to write music until he was almost 70 years old.  Thereafter, Barber's music appeared to be reflective and contemplative but he never brought any morbidity or unhappiness to his work. His last major work was 'The Third Essay for Orchestra'.
Other than music, Barber was engaged in some social activities as well. He was the president of the International Music Council of UNESCO, where he did his best to resolve international music problems. He died from lymphatic cancer in 1981, at the age of 70, in New York City. His funeral took place at Oakland's Cemetery, West Chester, Pennsylvania.
Important Works
Dover Beach, 1931
The School for Scandal, 1931
Cello Sonata, 1932
Music for a Scene from Shelley, 1933
Symphony in One Movement, 1936
Adagio for Strings, 1938
Essay for Orchestra, 1937
Violin Concerto, 1939
Reincarnations for mixed chorus, 1939–1940
Second Essay for Orchestra, 1942
Excursions, 1942–44
Capricorn Concerto, 1944
Cello Concerto, 1945
Medea Ballet, 1946
Knoxville: Summer of 1915 (Soprano & Orchestra), 1948
Sonata for Piano, 1949
Hermit Songs, 1953
Prayers of Kierkegaard, 1954
Summer Music for Wind Quintet, 1956
Vanessa (opera), 1957
A Hand of Bridge (Chamber opera), 1959
Toccata Festiva (Organ and Orchestra), 1960
Piano Concerto, 1962
Antony and Cleopatra, 1974
Awards and Recognitions
Barber won the Joseph H. Bearns Prize from Columbia University for his 'Violin Sonata', 1928.
Won the Prix de Rome, 1935.
Barber was honored with the Guggenheim fellowship, 1936.
Barber's 'Cello Concerto' won the New York Music Critics Award, 1946.
Samuel Barber was initiated into the Zeta Iota chapter of Phi Mu Alpha Sinfonia music fraternity at Howard University, as a full collegiate member, 1952.
Barber won the Pulitzer Prize, 1958, for his first opera 'Vanessa'.
Samuel Barber was elected a Fellow of the American Academy of Arts and Sciences, 1961.
Barber won the second Pulitzer Prize, 1963, for his 'Concerto for Piano and Orchestra'.
Barber was awarded the prestigious University of Pennsylvania Glee Club Award of Merit, 1974.
Samuel barber was awarded an honorary music degree from the Harvard University.
Barber's 'Piano Concerto No. 1' won the NY Music Critics Award, 1964.
// Famous American peoples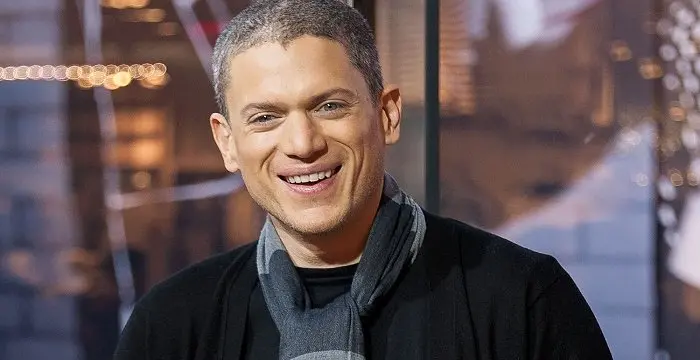 Wentworth Miller is an American actor and screenwriter who achieved recognition for his role in the TV series 'Prison Break'.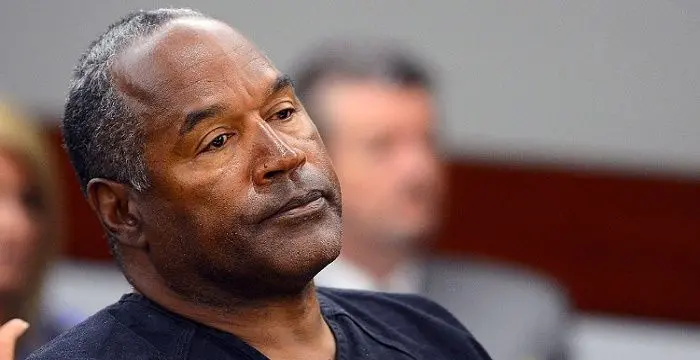 Jason Simpson is the son of former NFL running back, broadcaster and actor O. J. Simpson. Check out this biography to know about his childhood, family, life, and little known facts about him.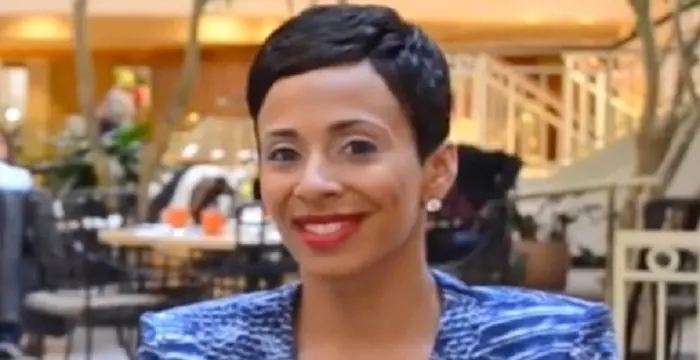 Melissa Brim is the ex-girlfriend of former professional boxer Floyd Mayweather Jr. Check out this biography to know about her birthday, childhood, family life, achievements and fun facts about her.
Samuel Barber's awards
Year
Name
Award

Other

0
1935 - American Prix de Rome
0
- Pulitzers
0
- Joseph H. Bearns Prize
// Famous Pisces Celebrities peoples
Samuel Barber's FAQ
What is Samuel Barber birthday?

Samuel Barber was born at 1910-03-09

When was Samuel Barber died?

Samuel Barber was died at 1981-01-23

Where was Samuel Barber died?

Samuel Barber was died in New York City

Which age was Samuel Barber died?

Samuel Barber was died at age 70

Where is Samuel Barber's birth place?

Samuel Barber was born in West Chester

What is Samuel Barber nationalities?

Samuel Barber's nationalities is American

What was Samuel Barber universities?

Samuel Barber studied at Curtis Institute of Music

Who is Samuel Barber's father?

Samuel Barber's father is Samuel Le Roy Barber

Who is Samuel Barber's mother?

Samuel Barber's mother is Marguerite McLeod

What is Samuel Barber's sun sign?

Samuel Barber is Pisces

How famous is Samuel Barber?

Samuel Barber is famouse as Composer