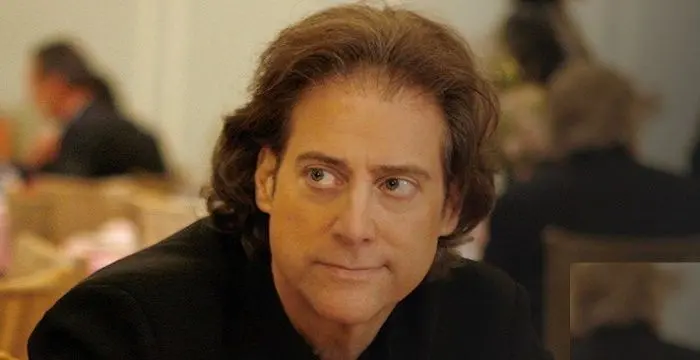 Richard Lewis - Comedians, Career and Childhood
Richard Lewis's Personal Details
Richard Lewis is an American comedian
Information
Detail
Birthday
June 29, 1947
Nationality
American
Famous
Alcoholics, Jewish Actors, Jewish Comedians, Ohio State University, Film & Theater Personalities, Actors, Comedians, Comedians
Spouses
Joyce Lapinsky (m. 2005)
Known as
Richard Philip Lewis
Universities

Ohio State University
Dwight Morrow High School
Ohio State University

Notable Alumnis
Birth Place
Brooklyn, New York, U.S
Religion
Jewish
Height
175
Gender
Male
Father
B
Mother
Blanche Lewis
Net Worth
$7 million as of Jan 15,2017
Sun Sign
Cancer
Born in
Brooklyn, New York, U.S
Famous as
Comedian & Actor
// Famous Comedians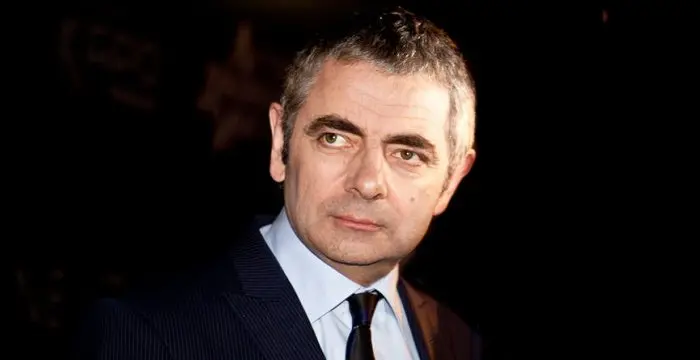 Rowan Atkinson is an English actor and screenwriter, famous for his work in 'Mr. Bean' and 'Blackadder'. This biography profiles his childhood, life, acting career, achievements and timeline.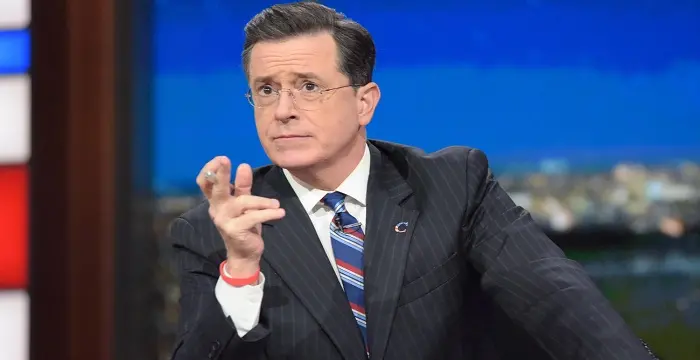 Stephen Colbert is an American comedian and satirist. Read the biography to learn all about his childhood, career, profile and timeline.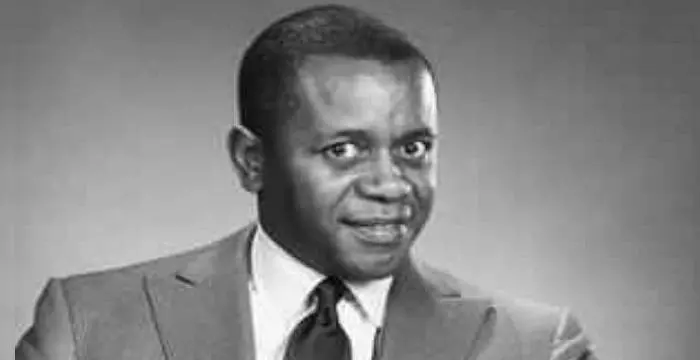 Flip Wilson was an American comedian and actor. This biography profiles his childhood, life, career, achievements and timeline.
Richard Lewis's photo
Who is Richard Lewis?
Richard Lewis is a famous American comedian and actor, whose comic talent has placed him amongst the giants of the American comedy world like David Letterman, Larry David, Ray Leno, etc. His famous nickname 'The Prince of Pain' is the most accurate moniker for the hair tearing and morose yet hilarious persona that he has adapted for the television. Lewis started his comic career by briefly appearing on television programmes like Saturday Night live and The Tonight Show Starring Johnny Carson but as his talent slowly started to unfold, he started getting more and more opportunities to portray his talent on television and silver screen. He also did many movies like, 'Robin Hood: Men in Tights', 'Leaving Las Vegas', 'Once Upon a Crime', etc. Lewis is not just an actor and comedian of exceptional talent, he is also a writer and all his life, he has contributed comic material to major magazines, including Playboy, and also released his memoir titled 'The Other Great Depression' in which he chronicled his lifelong struggle with drugs and alcoholism.
// Famous Jewish Comedians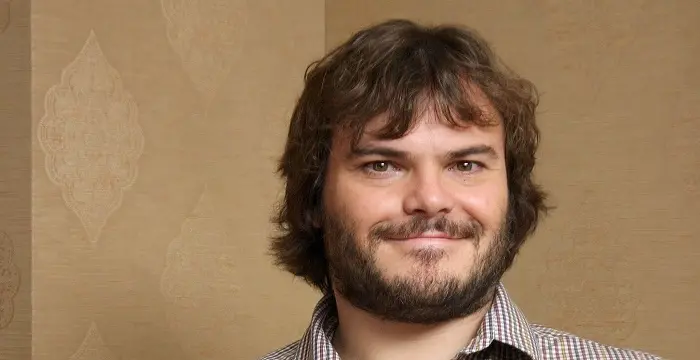 Jack Black is a renowned American actor-producer and voice artist. Explore this biography to learn more about his profile, childhood, career and timeline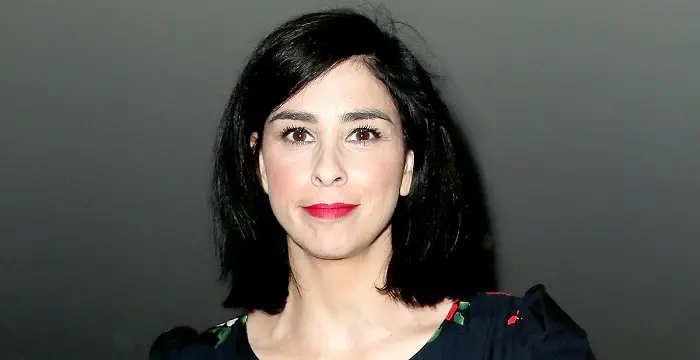 Sarah Silverman is a stand-up comedienne known for her performances in television shows and films. This biography provides detailed information on her childhood, life, career, achievements and timeline.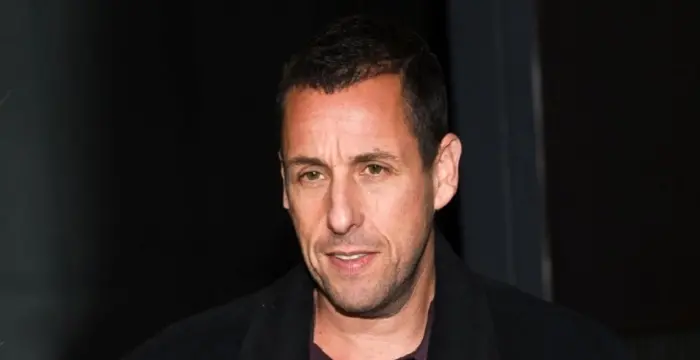 Adam Sandler is an American actor and comedian known for his roles in films like 'Punch-Drunk Love' and 'The Wedding Singer'. This biography of Adam Sandler provides detailed information about his childhood, life, achievements, works & timeline.
Childhood & Early Life
Richard Lewis was born in Brooklyn, New York City, in a middle-class household; his father was a caterer and mother was a small-time actress.
He studied marketing and communications from the Ohio State University and later started working as a librarian in the archives of the Museum of Modern Art.
Career
Lewis realized his talent for acting and knack for comedy and decided to pursue comedy professionally. This realization came to him at the time when he was successfully contributing ad copy and comedic material to other comedians.
His very first professional comic stint was with New York's Improvisation Comedy Club in the early 1970s and by 1974 he managed to appear on The Tonight Show Starring Johnny Carson, which meant that his talent was no longer hidden.
Lewis started making regular appearances on The Sonny and Cher Show. It was around this time he earned the nickname 'The Prince of Pain' because of his TV guise of an angry and grumpy person.
Lewis did many little stints for shows like Saturday Night Live, made numerous television appearances and toured along with other comics on—especially the comic concert with Jamie Lee Curtis, which earned him his own cable special 'I'm in Pain'.
He acted with Don Rickles in the short-lived TV series 'Daddy Dearest'. He had a recurring role in 'Rude Awakening', as 'Rabbi Richard Glass' on the dramatic series '7th Heaven', and appeared on the 'Tales from the Crypt'.
Lewis did not only perform comedy routines, he also wrote hilarious and satirical comic articles for many magazines, one of which is 'Playboy'. He was also endorsing popular brands in the 1990s, like, Boku, Snapple and Certs breath mints.
Lewis made his mark on the silver screen with brief: 'Once Upon a Crime (1992)', 'Wagons East! (1994)', 'Leaving Las vegas (1995)', Mel Brooks' 'Robin Hood: Men in Tights (1997)'—in which he played 'Prince John', 'The Wrong Guys (1998)', etc.
Lewis is also an author and apart from writing comic articles and columns for various American magazines, he released his own book in 2001, titled 'The Other Great Depression'—a book about his struggle with recovering from alcoholism.
His recent cameos were in 'Everybody Hates Chris' along with Chris Rock and as Charlie Sheen's accountant in 'Two and a Half Men'. He also has a recurring role in Larry David's successful venture 'Curb Your Enthusiasm'.
He has completed filming "Squirrels To The Nuts", a Peter Bogdanovich film due for release in 2014, starring Jennifer Aniston, Owen Wilson, Imogen Poots and Cybill Shepherd, among others
Major Works
Although Lewis is a multi-faceted personality with a record in stage performances, TV and film acting and writing but his forte is his unique comic routines, which he incorporated in various TV series and movies.
Personal Life & Legacy
Lewis married his long-term girlfriend and 'soulmate' Joyce Lapinsky in 2005. When he decided to get married to Lapinsky, he took her to meet with his therapist for his opinion on her.
Trivia
In his memoir, 'The Other Great Depression' , that he promoted first on The Howard Stern Show in 2001, he has accounted his struggle with alcohol and drugs and famously said "...as full of tears and obsessions as I am, the one thing I'm most proud of is that I am no longer ruled by alcohol."
He had a very close relationship with his comedy idol Jonathan Winters in the last ten years or so of Winters' life.
One of his famous quotes--"I go on a long tour and make people happy that they're not me and go home."
Lewis has been featured and has added to innumerable books and most recently, 'I'm Dying Up Here', which archives the combined coming of age of the standup comedians who defined American humor since the last three decades, like: Letterman, Leno, Robin Williams, Andy Kaufman, Richard Lewis, etc. , by author William Knoedelseder.
// Famous Comedians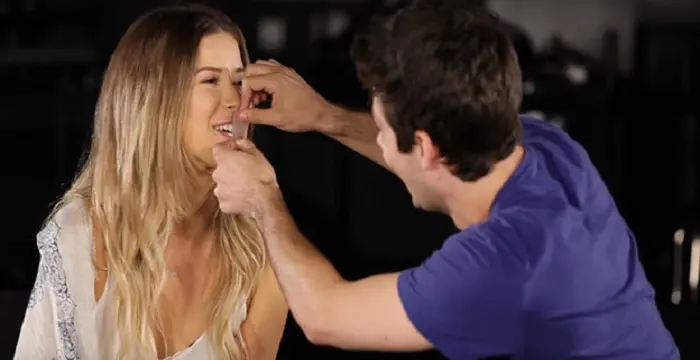 Check out all that you wanted to know about Meghan Rienks, the famous American YouTuber & vlogger; her birthday, her family and personal life, her boyfriends, fun trivia facts and more.
Check out all that you wanted to know about Desmond English, the famous YouTuber and Viner; his birthday, his family and personal life, his wife, fun trivia facts and more.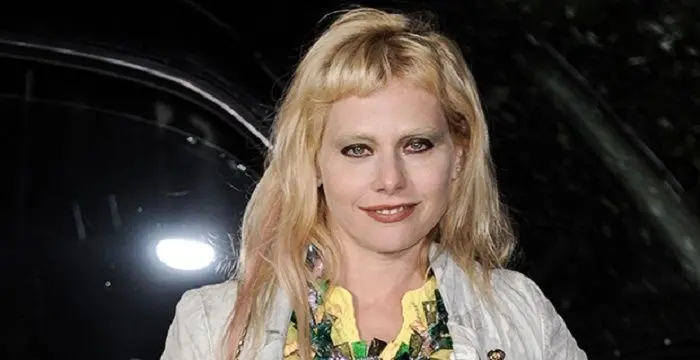 Meital Dohan is an award-winning Israeli theater, film, and television actress, comedian and singer. Check out this biography to know about her birthday, childhood, family life, achievements and fun facts about her.
Richard Lewis biography timelines
// 29th Jun 1947

Richard Lewis was born in Brooklyn, New York City, in a middle-class household; his father was a caterer and mother was a small-time actress.

// 1974

His very first professional comic stint was with New York's Improvisation Comedy Club in the early 1970s and by 1974 he managed to appear on The Tonight Show Starring Johnny Carson, which meant that his talent was no longer hidden.

// 1990

Lewis did not only perform comedy routines, he also wrote hilarious and satirical comic articles for many magazines, one of which is 'Playboy'. He was also endorsing popular brands in the 1990s, like, Boku, Snapple and Certs breath mints.

// 1992 To 1998

Lewis made his mark on the silver screen with brief: 'Once Upon a Crime (1992)', 'Wagons East! (1994)', 'Leaving Las vegas (1995)', Mel Brooks' 'Robin Hood: Men in Tights (1997)'—in which he played 'Prince John', 'The Wrong Guys (1998)', etc.

// 2001

Lewis is also an author and apart from writing comic articles and columns for various American magazines, he released his own book in 2001, titled 'The Other Great Depression'—a book about his struggle with recovering from alcoholism.

// 2001

In his memoir, 'The Other Great Depression' , that he promoted first on The Howard Stern Show in 2001, he has accounted his struggle with alcohol and drugs and famously said "...as full of tears and obsessions as I am, the one thing I'm most proud of is that I am no longer ruled by alcohol."

// 2005

Lewis married his long-term girlfriend and 'soulmate' Joyce Lapinsky in 2005. When he decided to get married to Lapinsky, he took her to meet with his therapist for his opinion on her.

// 2014

He has completed filming "Squirrels To The Nuts", a Peter Bogdanovich film due for release in 2014, starring Jennifer Aniston, Owen Wilson, Imogen Poots and Cybill Shepherd, among others
// Famous Alcoholics
Richard Lewis's FAQ
What is Richard Lewis birthday?

Richard Lewis was born at 1947-06-29

Where is Richard Lewis's birth place?

Richard Lewis was born in Brooklyn, New York, U.S

What is Richard Lewis nationalities?

Richard Lewis's nationalities is American

Who is Richard Lewis spouses?

Richard Lewis's spouses is Joyce Lapinsky (m. 2005)

What was Richard Lewis universities?

Richard Lewis studied at Ohio State University, Dwight Morrow High School, Ohio State University

What was Richard Lewis notable alumnis?

Richard Lewis's notable alumnis is Ohio State University

What is Richard Lewis's religion?

Richard Lewis's religion is Jewish

How tall is Richard Lewis?

Richard Lewis's height is 175

Who is Richard Lewis's father?

Richard Lewis's father is B

Who is Richard Lewis's mother?

Richard Lewis's mother is Blanche Lewis

What is Richard Lewis's sun sign?

Richard Lewis is Cancer

How famous is Richard Lewis?

Richard Lewis is famouse as Comedian & Actor