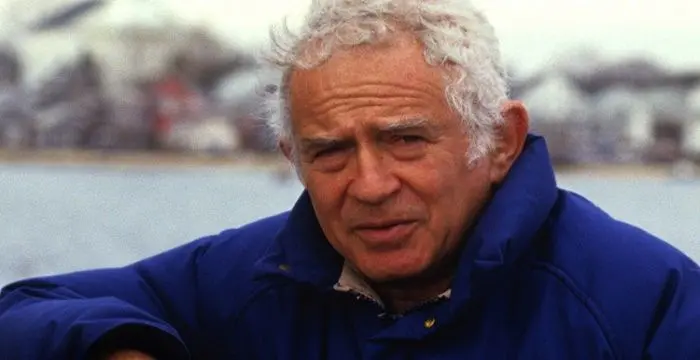 Norman Mailer - Screen Writer, Facts and Family
Norman Mailer's Personal Details
Norman Mailer was an American novelist, journalist and screen writer
Information
Detail
Birthday
January 31, 1923
Died on
November 10, 2007
Nationality
American
Famous
Harvard University, Writers, Novelists, Journalists, Screen Writer
City/State
New Jersey
Spouses
Adele Morales, Beatrice Silverman, Beverly Bentley, Carol Stevens, Jeanne Campbell, Norris Church Mailer
Childrens
Danielle, Elizabeth, John Buffalo Maile, Kate Mailer, Maggie, Susan
Universities

Harvard University
SB Engineering Sciences
Harvard University

Notable Alumnis
Founder / Co-Founder
Birth Place
Long Branch
Gender
Male
Father
Isaac Barnett Mailer
Mother
Fanny Schneider
Sun Sign
Aquarius
Born in
Long Branch
Famous as
Novelist, Journalist and Screen Writer
Died at Age
84
Norman Mailer's photo
Who is Norman Mailer?
Norman Kingsley Mailer, better known by his pen name Norman Mailer was an American novelist, journalist, playwright, screen writer, essayist and film director. The author is credited with the birth and evolution of the 'New Journalism', a term used for narrative nonfictions- in America. Mailer's first literary effort was a 250 pages long story called Invasion from Mars that he wrote when he was just nine. His first bestselling novel came in 1948 entitled as The Naked and the Dead and the huge success of it was followed by other novels The Deer Park and An American Dream. In 1980, Norman authored a book The Executioner's Song, which gained him the Pulitzer Prize for fiction in the same year. Mailer was awarded the Pulitzer Prize twice and the National Book Award once for his literary efforts. The great bard also won the Medal for Distinguished Contribution to American Letters from the National Book Foundation in 2005.
// Famous Journalists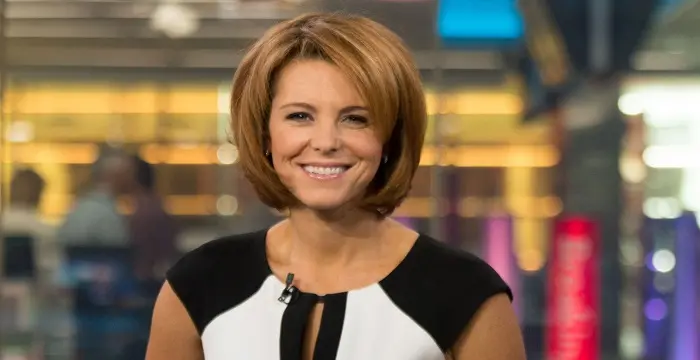 Stephanie Leigh Ruhle is an American journalist, writer, politics and business correspondent, and news anchor. Let's take a look at her family, personal life, career, achievements, and some fun facts.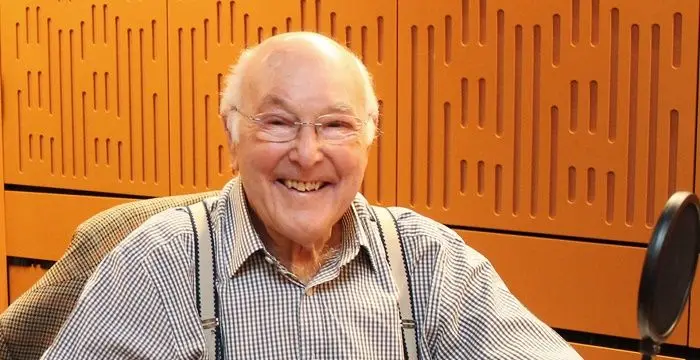 Murray Walker is a Formula One motor sport commentator and journalist, famous for his eager commentary technique. This biography provides detailed information on his childhood, life, career & timeline.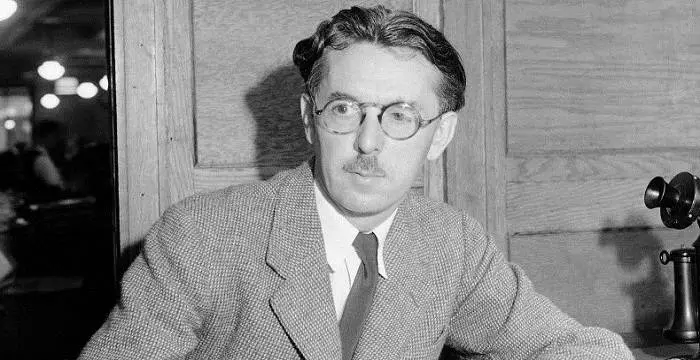 James Thurber was an American author, journalist and cartoonist, famously known for his short stories and cartoons in 'The New Yorker' magazine. This biography offers detailed information on his childhood, life, achievements and timeline.
Biography detail
Childhood & Education
Norman Mailer was born on 31 January 1923 in Long Branch, New Jersey in America to Isaac Barnett, an accountant and businessman and his wife Fanny Schneider, who worked in a trucking company. The family settled in Brooklyn, New York soon after his birth and visited Long Branch mainly for holidaying at his grandfather's place who owned a small hotel there. Mailer had a younger sister Barbara, who was born in 1927. As a child, Mailer took keen interest in writing and wrote a 250 pages long story called Invasion from Mars when he was just nine.
However, it was not until the Harvard University tat he decided to take writing as a career. He graduated from Boy's high school and enrolled in to the Harvard University in year 1939 and received his B.S degree in aeronautical engineering in 1943. While at Harvard, he became immensely fascinated with writing and published his first story The Greatest Thing in The World in 1941 winning the Story magazine's college contest. Upon completing his graduation, Mailer joined the U.S. Army and served in Philippines during the World War II. Though he was not involved into the combat operation there, his experience in the army prepared the ground work for his bestselling novel The Naked and the Dead.             
Writing Career
Mailer left the Army in 1946 and published his first novel The Naked and the Dead in 1948, when he was just 25 years old. At that time, he was studying at the Sorbonne in Paris. The book, which had extracts from the events during his Military service in the war, became an instant success and was ranked among one of the best American wartime novels. Initially rejected by several publishers because of the obscenity of its language, the book remained on the New York Times best seller list for more than 60 weeks and was ranked one of the "One hundred best novels in English language" by the Modern Library.    
Barbary Shore, another novel he published in 1951, was a dramatic interpretation of the Cold War politics surrounding in Brooklyn. The book did not receive the similar response and was rejected as a "piece of banal and ungraceful story". In late 1940's, Mailer became associated with the Hollywood and began to work as a scriptwriter. After returning to New York City in 1951, he embarked on writing manuscript for his third novel The Deer Park which was based upon his own experience with corruption and immorality in Hollywood. The manuscript was rejected several times before it could come into print after a long time.
Mailer wrote his fourth novel An American Dream in 1964. The book met with a mixed response and was highly praised by many eminent writers and critics and is still in print. In 1980, Norman Mailer authored a book The Executioner's Song, which gained him the Pulitzer Prize for fiction in the same year. For the next few years he continued to work upon "Ancient Evenings", his novel of Egypt which also became a bestseller despite some negative reviews it received initially. Harlot's Ghost, Mailer's longest novel was published in 1991. His final novel, The castle in the Forest was based upon Hitler's childhood and was his second best novel after The Naked and the Dead. It was awarded 'Bad Sex in Fiction' by the Literary Review magazine.
Mailer as Essayist
In the mid 1950s, Mailer embarked on writing counter culture essays and gained reputation as an anti-establishment essayist. He wrote an essay The White Negro: Superficial reflections on the Hipsters in which he examines the evils in American society putting the blame partly on the black community. The essay which was originally printed in Dissent in 1956 and then reprinted in Advertisements for Myself in 1959 was widely condemned for its blasphemous content. In 1955, he became one of the founders of The Village Voice, a newspaper, for which he wrote a column 'Quickly' for a short period. Aside from these, he wrote a number of book reviews and essays for Esquire, The New York Review of Books and Dissent Magazine. He also worked as a scriptwriter for a movie based on his novel Tough Guys Don't Dance in 1987. In 1968, Mailer gained 'George Polk Award' for his work in Harper's magazine.
Marriages & Children
Mailer had six official marriages and several mistresses. He had eight biological children and adopted one. He married his first wife Beatrice Silverman in 1944, with whom he had one child Susan. He divorced Silverman in 1952 and married Adele Morales in 1954. She bore him two children, both daughters: Danielle and Elizabeth. In 1960, Mailer stabbed her with a pen knife after an all night party, with an intention to kill her. Though she was saved and did not press charge against Mailer, he pleaded guilty and was given a suspended sentence. In 1997, Adele wrote a memoir The Last Party recording her perception of what happened on the fateful night. 
Mailer married his third wife Jeanne Campbell, the British heiress and journalist, in 1962 and divorced her in 1963. They had a daughter together, Kate Mailer, an actress. His fourth wife, whom he married in 1963, was a model turned actress Beverly Bentley. They had two children Michael and Stephen from this marriage, who became producer and actor respectively. They divorced in 1980 and he married for the fifth time, to Carol Stevens in the same year. The two had a daughter Maggie before their marriage. This time the marriage did not live for long and they divorced two days after their wedding. Mailer's sixth and last marriage was to a painter turned writer Norris Church, whom he married in 1980. They had one son John Buffalo Mailer-a writer and actor- and Mailer adopted Matthew Norris, her son by her first husband.
DeathNorman Mailer died of acute renal failure on 10 November 2007, at the age of 84 after undergoing a lung surgery. His body rests in a cemetery in New York.
// Famous Novelists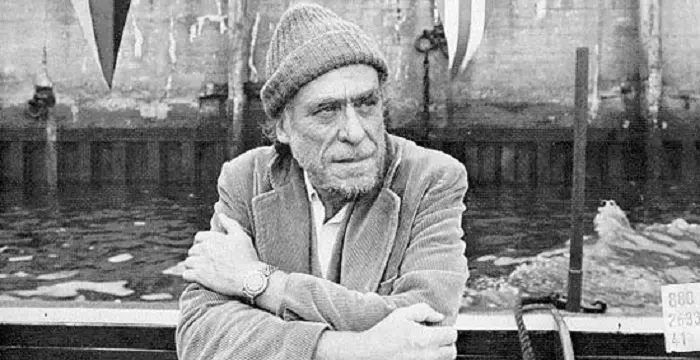 Charles Bukowski was a German-born American novelist, short story writer and poet. With this biography, learn in details about his childhood, life, works, career and timeline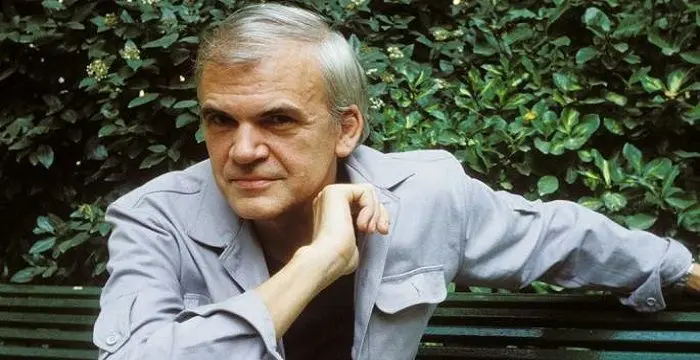 Milan Kundera is a Czech-born French writer known for his erotic and political writings. This biography of Milan Kundera provides detailed information about his childhood, life, achievements, works & timeline.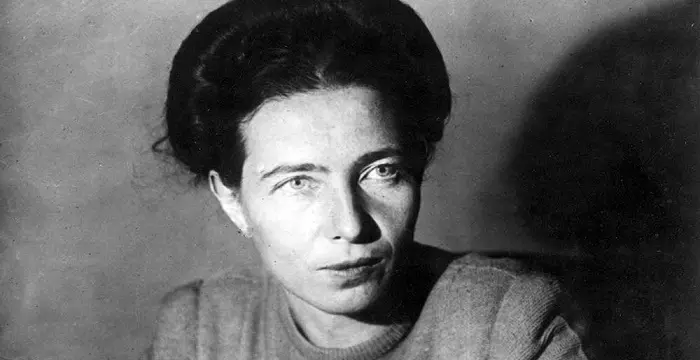 Simone de Beauvoir was an eminent French writer, intellectual, activist, and philosopher. This biography profiles her childhood, life, thoughts, achievements and timeline.
Norman Mailer's awards
Year
Name
Award

Other

0
1969 - Pulitzer Prize award
0
1969 - National Book Award
0
2005 - National Book Award for Lifetime Achievement
// Famous Writers
Norman Mailer's FAQ
What is Norman Mailer birthday?

Norman Mailer was born at 1923-01-31

When was Norman Mailer died?

Norman Mailer was died at 2007-11-10

Where was Norman Mailer died?

Norman Mailer was died in Manhattan

Which age was Norman Mailer died?

Norman Mailer was died at age 84

Where is Norman Mailer's birth place?

Norman Mailer was born in Long Branch

What is Norman Mailer nationalities?

Norman Mailer's nationalities is American

Who is Norman Mailer spouses?

Norman Mailer's spouses is Adele Morales, Beatrice Silverman, Beverly Bentley, Carol Stevens, Jeanne Campbell, Norris Church Mailer

Who is Norman Mailer childrens?

Norman Mailer's childrens is Danielle, Elizabeth, John Buffalo Maile, Kate Mailer, Maggie, Susan

What was Norman Mailer universities?

Norman Mailer studied at Harvard University, SB Engineering Sciences, Harvard University

What was Norman Mailer notable alumnis?

Norman Mailer's notable alumnis is Harvard University

Which company or organization was founded by Norman Mailer?

Norman Mailer was the founder/co-founder of The Village Voice

Who is Norman Mailer's father?

Norman Mailer's father is Isaac Barnett Mailer

Who is Norman Mailer's mother?

Norman Mailer's mother is Fanny Schneider

What is Norman Mailer's sun sign?

Norman Mailer is Aquarius

How famous is Norman Mailer?

Norman Mailer is famouse as Novelist, Journalist and Screen Writer