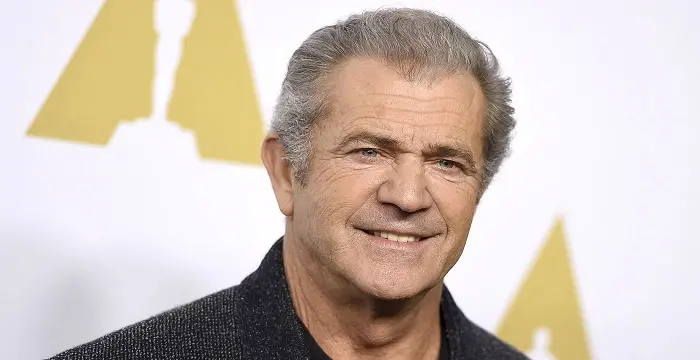 Mel Gibson - Actors, Family and Facts
Mel Gibson's Personal Details
Mel Gibson is an American actor and filmmaker
Information
Detail
Birthday
January 3, 1956
Nationality
American
Famous
Philanthropists, Film & Theater Personalities, Actors, Directors, ESFP
Hobbies
Avid Bottle Cap Collector
City/State
New Yorkers
Partners
Spouses
Rosalind Ross
Siblings
Donal Gibson
Known as
Mel Columcille Gerard Gibson, Mel Colm-Cille Gerard Gibson, Mel Colm-Cille Gerard Gibson AO
Childrens
Milo Gibson, Thomas Gibson, William Gibson
Universities

St Leo's Catholic College
National Institute of Dramatic Art

Founder / Co-Founder
Birth Place
Peekskill
Religion
Catholicism
Height
177
Gender
Male
Father
Hutton Gibson
Mother
Anne Reilly
Sun Sign
Capricorn
Born in
Peekskill
Famous as
Actor
// Famous Actors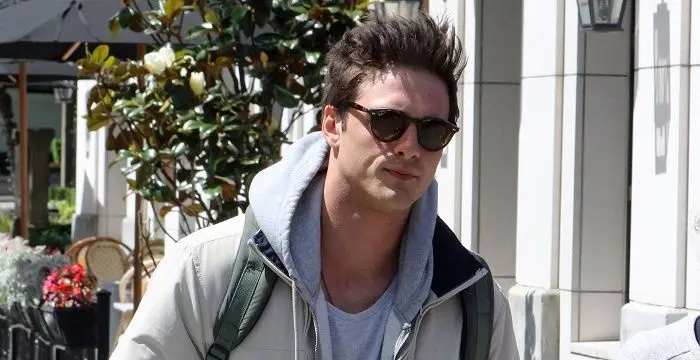 Jacob Elordi is an Australian actor. Let's take a look at his childhood, family, personal life, career, etc.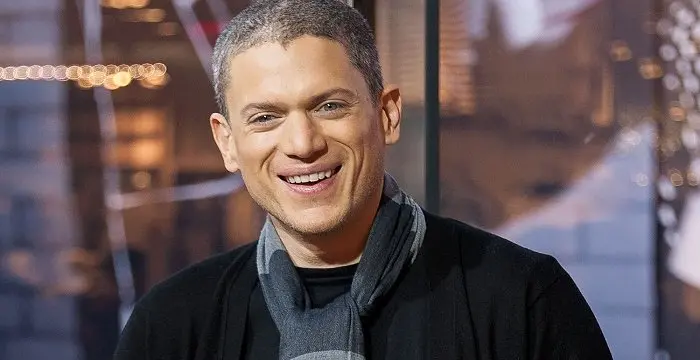 Wentworth Miller is an American actor and screenwriter who achieved recognition for his role in the TV series 'Prison Break'.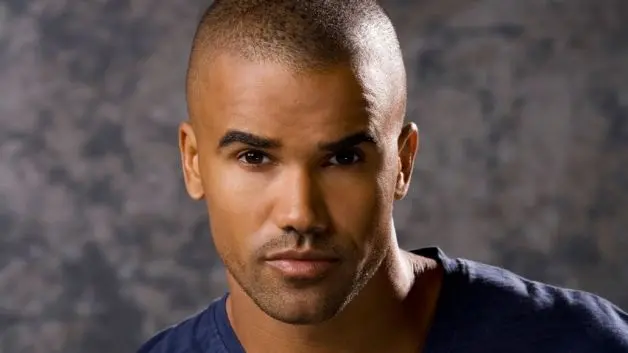 Shemar Moore is a model turned actor best known for his role in the television series 'The Young and the Restless'. This biography of Shemar Moore provides detailed information about his childhood, life, achievements, works & timeline.
Mel Gibson's photo
Who is Mel Gibson?
Mel Colm-Cille Gerard Gibson, popularly known as Mel Gibson, is an American actor and filmmaker. He is a two-time academy award winner and is well known for his portrayal as an action hero in movies like 'Mad Max' and the 'Lethal Weapon' series. Born in New York, his family moved to Sydney, Australia for safety and domestic stability, when he was just 12. His father feared that if he stayed in the U.S, both his sons would be drafted for Vietnam War. In Australia, after completing his school education, Mel Gibson enrolled at a drama school. This became the turning point of his life. From theatre he soon went onto give his first hit movie 'Mad Max' in Australia, and then captivated the US audience as well with its sequels and other movies. 'People' magazine named him as the 'Sexiest Man Alive' in 1985. The movie 'Braveheart' displayed to the audience that his directing skills were as good as his acting skills. This successful change from actor to director earned him comparisons with Clint Eastwood. But outside of his work, his life has been marred by his controversies such as, alcoholism, drunk driving, domestic violence, drug addiction and accusations of him being a homophobic, anti-Semitic, racist, and misogynist
// Famous ESFP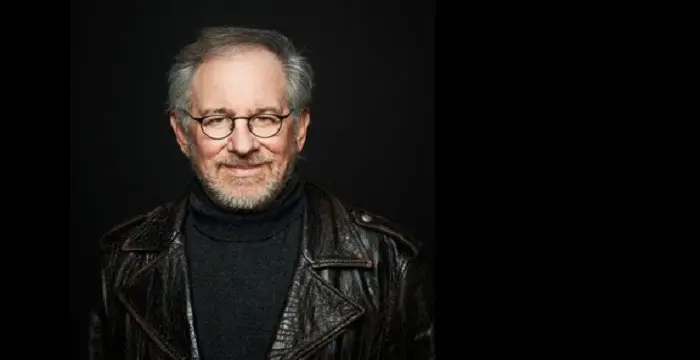 Steven Spielberg is a famous Hollywood director renowned for his movies such as 'E.T.', 'Jurassic Park' and 'War of the Worlds'. To know more about his childhood, career, profile and timeline read on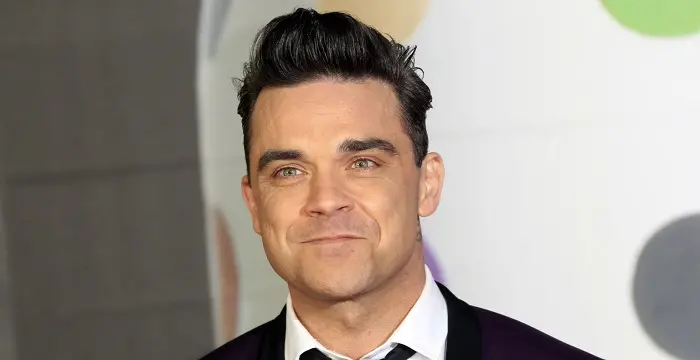 Robbie Williams is an English singer-cum songwriter, record producer, and musician. The biography below gives detailed account of his childhood, life, works, achievements and timeline.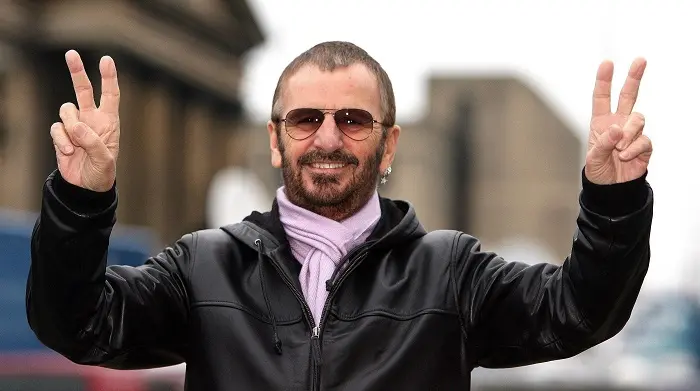 Ringo Starr is the legendary drummer for 'The Beatles'. He is also a singer, songwriter and actor. This biography profiles his childhood, life, music career, achievements and timeline.
Childhood & Early Life
Mel Gibson was born on January 3, 1956 in Peekskill, New York, USA to Hutton Gibson and Anne Patricia. He was the sixth born child of the couple and had 10 other siblings.
Hutton was a railroad brakeman. In the year 1964, he suffered a major accident and lost his job. The New York Central Railroad compensated him with US $145,000. He also won $21000 in the game show 'Jeopardy'.
Mel was 12 years old during the Vietnam War. Afraid that their sons might be drafted in the war, the family shifted to West Pymble, Sydney, Australia.
He completed his high school education at St. Leo's Catholic College, Wahroonga, and Asquith Boys High School in Asquith. For graduation he went to the University of New South Wales in Sydney.
Career
After graduation, Gibson aspired to be a chef or a journalist. But his sister submitted an application on his behalf at the 'National Institute of Dramatic Art' (NIDA) in Sydney. He auditioned and got selected. After graduating in 1977, he went to the 'Southern Australian Theater Company'.
His big screen debut was an un-credited role in the movie "I Never Promised You A Rose Garden'. He did another low-budget movie called 'Summer City' and a television show called 'The Sullivans', all in 1977.
The doors to fame opened in 1979 after his portrayal of Max Rockatansky in the movie 'Mad Max' and as a mentally disabled man in 'Tim'.
In 1981 he returned with 'Mad Max 2: The Road Warrior'. The movie made him an international star. He received critical praise for 'The Year of Living Dangerously'(1982) and 'The River'(1984). He worked with stars like Laurence Olivier, Edward Fox, Liam Neeson and Daniel Day-Lewis in 'The Bounty'(1984).
In 1985, he received his first million dollar salary with the 'Mad Max: Beyond Thunderdome', the third sequel of the series.
In 'Lethal Weapon', starring opposite Danny Glover he became a familiar face in the United States. The 1987 movie was such a hit that three other sequels were made in 1989, 1992 and 1998.
In 1990, afraid of being type-casted as an action hero, he changed genres. He did 'Hamlet', 'Bird on a Wire' (adventure comedy) and 'Air America' (action comedy).
In 1993, he made his directorial debut with the movie 'The Man Without a Face' and also starred as a severely disfigured burn victim in it.
Gibson's most passionate project to date, 'Braveheart' was released in 1995. Along with directing, he played the role of Sir William Wallace in the film. He surpassed everybody's expectations and the movie went on to win two Oscars.
The year 2000 was financially a good one for him. Three of his films, 'The Patriot', 'Chicken Run' and 'What Women Want', grossed over $100 million.
In 2002, he was seen in the hit movie 'Signs', directed by M. Night Shyamalan.
After 2002, he had a long hiatus and then in 2010, he played the lead role in the movie 'Edge of Darkness'.
Recently, he expanded his genre and played negative characters in the movies: Machete Kills (2013) and The Expendables 3 (2014)
Major Works
Gibson has acted in 43 films, most noteworthy being the 'Mad Max'-series and the 'Lethal Weapon'-series. .
He has directed four films. Among which 'Braveheart' and 'The Passion of the Christ' became huge hits. 'Braveheart' got him his first two Academy awards.
Awards & Achievements
Gibson received the 'Australian Film Institute Award: Best Actor in a Leading Role' for 'Tim' and 'Gallipoli', in 1979 and 1981 respectively.
He won the 'Academy Award' for 'Best Picture' and 'Best Director' for 'Braveheart', in 1995.
He won the 'People's Choice Awards: Favourite Motion Picture Actor' in 1991, 1997, 2001, 2003 and 2004.
He was named as the 'World's Most Powerful Celebrity' by the US business magazine 'Forbes'.
Personal Life & Legacy
Mel Gibson married Robyn Denise Moore, a dental nurse on June 7, 1980 in a Roman Catholic Church in Forestville, New South Wales. Together they have a daughter and six sons. They separated in 2006 after 26 years of marriage and finally got divorced in 2011.
In 2009, he began dating Grigorieva and had a daughter, Lucia with her. They split up a year later.
The 'Gay & Lesbian Alliance Defamation' levelled serious charges of him being a homophobic after his comments on homosexuals in an interview on December 1991.
His 2004 directorial venture 'The Passion of the Christ' treaded on the lines of anti-Semitism.
On July 2010, a recorded phone call between Gibson and Grigorieva got him a restraining order and a case of domestic violence.
Net Worth
Mel Gibson has an estimated net worth of $425 million. Earlier, he had a net worth of $850 million, but in a divorce settlement finalized between him and his former wife, Robyn Denise Moore, he gave half of his wealth to her.
Trivia
Mel Gibson is involved with various charities. These include: providing lifesaving medical treatment to needy children worldwide, restoration of Renaissance artwork, protecting last tract of virgin rain forest in Central America, and funding archeological excavations in the "cradle of Mayan civilization."
// Famous Film & Theater Personalities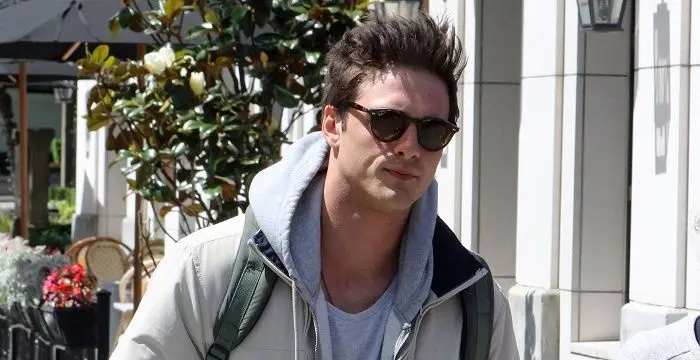 Jacob Elordi is an Australian actor. Let's take a look at his childhood, family, personal life, career, etc.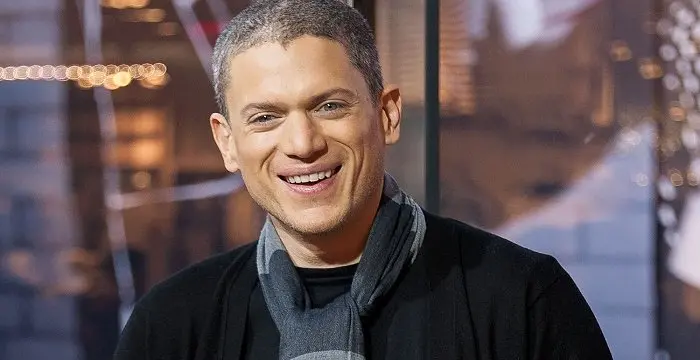 Wentworth Miller is an American actor and screenwriter who achieved recognition for his role in the TV series 'Prison Break'.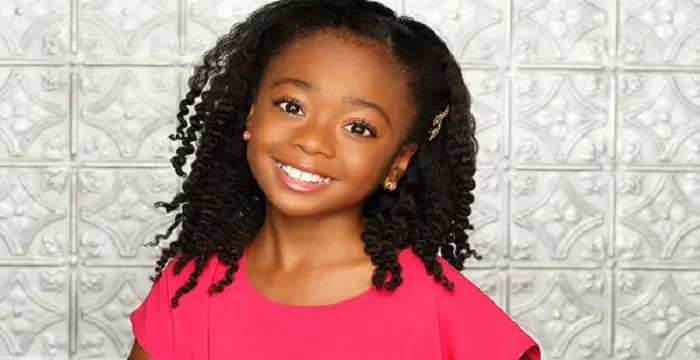 Skai Jackson is an American child actress with huge fan following. Find more about her family & personal life, relationships, facts and more.
Mel Gibson's awards
Year
Name
Award

Academy Awards(Oscars)

1996
Best Picture
Braveheart (1995)
1996
Best Director
Braveheart (1995)

Golden Globe Awards

1996
Best Director - Motion Picture
Braveheart (1995)

MTV Movie & TV Awards

1993
Best On-Screen Duo
Lethal Weapon 3 (1992)
1993
Best Action Sequence
Lethal Weapon 3 (1992)

People's Choice Awards

2004
Favorite Motion Picture Actor
Winner
2003
Favorite Motion Picture Actor
Winner
2001
Favorite Motion Picture Actor
Winner
2001
Favorite Motion Picture Star in a Drama
Winner
1997
Favorite Motion Picture Actor
Winner
1991
Favorite Motion Picture Actor
Winner
Mel Gibson biography timelines
// 3rd Jan 1956

Mel Gibson was born on January 3, 1956 in Peekskill, New York, USA to Hutton Gibson and Anne Patricia. He was the sixth born child of the couple and had 10 other siblings.

// 1964

Hutton was a railroad brakeman. In the year 1964, he suffered a major accident and lost his job. The New York Central Railroad compensated him with US $145,000. He also won $21000 in the game show 'Jeopardy'.

// 1977

After graduation, Gibson aspired to be a chef or a journalist. But his sister submitted an application on his behalf at the 'National Institute of Dramatic Art' (NIDA) in Sydney. He auditioned and got selected. After graduating in 1977, he went to the 'Southern Australian Theater Company'.

// 1977

His big screen debut was an un-credited role in the movie "I Never Promised You A Rose Garden'. He did another low-budget movie called 'Summer City' and a television show called 'The Sullivans', all in 1977.

// 1979

The doors to fame opened in 1979 after his portrayal of Max Rockatansky in the movie 'Mad Max' and as a mentally disabled man in 'Tim'.

// 1979 To 1981

Gibson received the 'Australian Film Institute Award: Best Actor in a Leading Role' for 'Tim' and 'Gallipoli', in 1979 and 1981 respectively.

// 1980 To 2011

Mel Gibson married Robyn Denise Moore, a dental nurse on June 7, 1980 in a Roman Catholic Church in Forestville, New South Wales. Together they have a daughter and six sons. They separated in 2006 after 26 years of marriage and finally got divorced in 2011.

// 1981 To 1984

In 1981 he returned with 'Mad Max 2: The Road Warrior'. The movie made him an international star. He received critical praise for 'The Year of Living Dangerously'(1982) and 'The River'(1984). He worked with stars like Laurence Olivier, Edward Fox, Liam Neeson and Daniel Day-Lewis in 'The Bounty'(1984).

// 1985

In 1985, he received his first million dollar salary with the 'Mad Max: Beyond Thunderdome', the third sequel of the series.

// 1987 To 1998

In 'Lethal Weapon', starring opposite Danny Glover he became a familiar face in the United States. The 1987 movie was such a hit that three other sequels were made in 1989, 1992 and 1998.

// 1990

In 1990, afraid of being type-casted as an action hero, he changed genres. He did 'Hamlet', 'Bird on a Wire' (adventure comedy) and 'Air America' (action comedy).

// 1991 To 2004

He won the 'People's Choice Awards: Favourite Motion Picture Actor' in 1991, 1997, 2001, 2003 and 2004.

// Dec 1991

The 'Gay & Lesbian Alliance Defamation' levelled serious charges of him being a homophobic after his comments on homosexuals in an interview on December 1991.

// 1993

In 1993, he made his directorial debut with the movie 'The Man Without a Face' and also starred as a severely disfigured burn victim in it.

// 1995

Gibson's most passionate project to date, 'Braveheart' was released in 1995. Along with directing, he played the role of Sir William Wallace in the film. He surpassed everybody's expectations and the movie went on to win two Oscars.

// 1995

He won the 'Academy Award' for 'Best Picture' and 'Best Director' for 'Braveheart', in 1995.

// 2000

The year 2000 was financially a good one for him. Three of his films, 'The Patriot', 'Chicken Run' and 'What Women Want', grossed over $100 million.

// 2002

In 2002, he was seen in the hit movie 'Signs', directed by M. Night Shyamalan.

// 2002 To 2010

After 2002, he had a long hiatus and then in 2010, he played the lead role in the movie 'Edge of Darkness'.

// 2004

His 2004 directorial venture 'The Passion of the Christ' treaded on the lines of anti-Semitism.

// 2009

In 2009, he began dating Grigorieva and had a daughter, Lucia with her. They split up a year later.

// Jul 2010

On July 2010, a recorded phone call between Gibson and Grigorieva got him a restraining order and a case of domestic violence.

// 2013 To 2014

Recently, he expanded his genre and played negative characters in the movies: Machete Kills (2013) and The Expendables 3 (2014)
// Famous Directors
Mel Gibson's FAQ
What is Mel Gibson birthday?

Mel Gibson was born at 1956-01-03

Where is Mel Gibson's birth place?

Mel Gibson was born in Peekskill

What is Mel Gibson nationalities?

Mel Gibson's nationalities is American

What is Mel Gibson hobbies?

Mel Gibson's hobbies is Avid Bottle Cap Collector

Who is Mel Gibson spouses?

Mel Gibson's spouses is Rosalind Ross

Who is Mel Gibson siblings?

Mel Gibson's siblings is Donal Gibson

Who is Mel Gibson childrens?

Mel Gibson's childrens is Milo Gibson, Thomas Gibson, William Gibson

What was Mel Gibson universities?

Mel Gibson studied at St Leo's Catholic College, National Institute of Dramatic Art

Which company or organization was founded by Mel Gibson?

Mel Gibson was the founder/co-founder of Icon Productions

What is Mel Gibson's religion?

Mel Gibson's religion is Catholicism

How tall is Mel Gibson?

Mel Gibson's height is 177

Who is Mel Gibson's father?

Mel Gibson's father is Hutton Gibson

Who is Mel Gibson's mother?

Mel Gibson's mother is Anne Reilly

What is Mel Gibson's sun sign?

Mel Gibson is Capricorn

How famous is Mel Gibson?

Mel Gibson is famouse as Actor