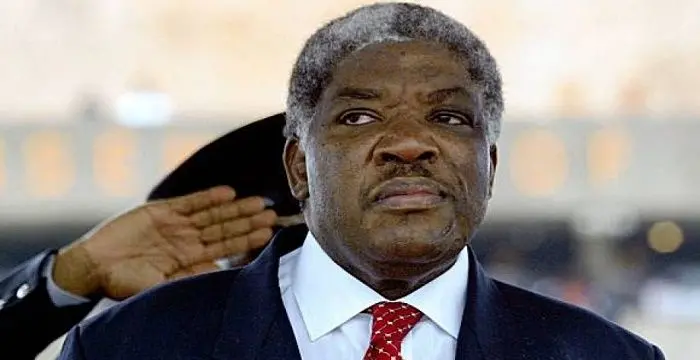 Levy Mwanawasa - Zambian Leaders, Birthday and Family
Levy Mwanawasa's Personal Details
Levy Mwanawasa was the third President of Zambia
Levy Mwanawasa's photo
Who is Levy Mwanawasa?
Levy Mwanawasa was the third President of Zambia. He came from humble beginnings and constantly worked hard throughout his academic and legal career. Once he graduated with a law degree and passed the bar, it only took him a few years to open up a firm of his own. He quickly gained public and political attention and went on to serve political positions while going back and forth to his career in law. He was so well-known for his skill that he even represented the vice president of his country in a case against the state. When Zambian president Kenneth Kaunda allowed multi-party system, he joined the Movement for Multiparty Democracy (MMD) and was pushed forward into a leadership position. He became vice-president under the presidency of President Chiluba but eventually bowed out of the position due to the administration's political manipulation and corruption. As per Zambia's constitution a President can remain in office for a maximum of two terms. When President Chiluba failed to change the constitution to secure for a third term for himself, he made the decision to appoint Mwanawasa as the next presidential candidate hoping that Mwanawasa would be his puppet. However, once Levy Mwanawasa became president, he was far from being a puppet and exposed all of the previous administrations wrongdoings while taking his country onto the path of progress
// Famous Member of Parliament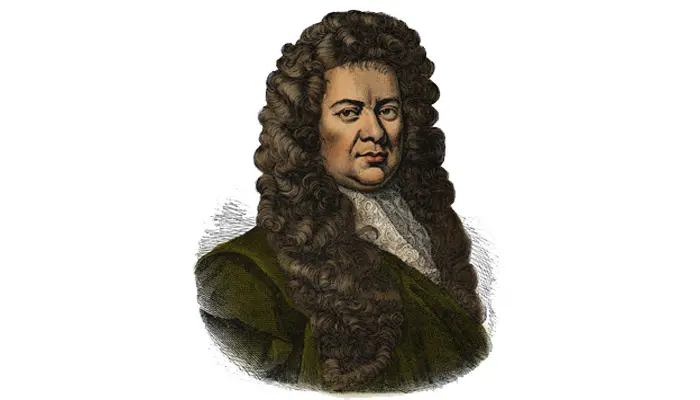 Samuel Pepys was an English naval administrator and Member of Parliament who is most known for the diaries which he wrote from 1660 to 1669.
Childhood & Early Life
Levy Mwanawasa was born on September 3, 1948, in Mufulira, in Northern Rhodesia. He had nine brothers and sisters.
For his early education, he attended Chiwala Secondary School in Ndola district. In 1970, he enrolled into the University of Zambia (Lusaka) to study law. He received his Bachelor of Law degree in 1973.
Career
His career began in 1974 directly after graduation. He became a legal assistant for a private law firm in Ndola.
He continued working for various private law firms for the next four years. In 1978, he decided to form his own law firm, Mwanawasa & Company.
In 1982, he became the vice-chairman of the Law Association of Zambia.
In 1985, he became the solicitor general of Zambia for the next year. He was serving under the presidency of Kenneth Kaunda during a time of political and economic turmoil.
In 1989, he represented the former vice-president Lieutenant General Christon Tembo in a case. Tembo was charged with plotting a coup against then president Kenneth Kaunda. Mwanawasa successfully defended Tembo in the case.
In 1990, when President Kaunda allowed for creation of opposition parties in Zambia, Mwanawasa joined the newly created Movement for Multiparty Democracy (MMD).
The MMD won the 1991 presidential elections under the leadership of Frederick Chiluba and Mwanawasa became vice president.
In 1994, he decided to resign from his position as vice-president as he felt that he was being sidelined in the government. He left politics for a short time and returned to his legal practice.
In 2001, when as per the Zambian constitution, the then President Chiluba couldn't contest for the third term as president, Mwanawasa was chosen as the party's next presidential candidate. He won a closely fought election.
On January 2, 2002, he was sworn into office and he quickly launched a campaign against previous regime's corruption. He distanced himself from the former president by withdrawing the parliamentary immunity to the former leader and appointed numerous opposition lawmakers to his cabinet.
In 2006, he ran for his second term as president and was re-elected again. Later that year, his health began to deteriorate.
Major Works
President Mwanawasa launched a major anticorruption campaign. Paired with his policies of fiscal austerity, he was able to win over Western donors. His favorable policies attracted lots of foreign investment into the country.
Awards & Achievements
In September 2007 he was given an honorary doctorate by the Harding University, Arkansas.
Personal Life & Legacy
He married Maureen Mwanawasa in 1988. Together they had seven children, five of their own and two from his first marriage.
He died on 19 August 2008, at the age of 59, due to complications from a stroke
Trivia
He had a serious car accident in December 1991. Due to the accident, he was hospitalized for a period of time and developed a speech impediment. Many believe the accident was actually an assassination attempt.
He was nicknamed "The Cabbage" due to his speech impairment. In 2002, after he attained power he filed defamation charges against the Zambia Post editor for an article using this term against him
// Famous Leaders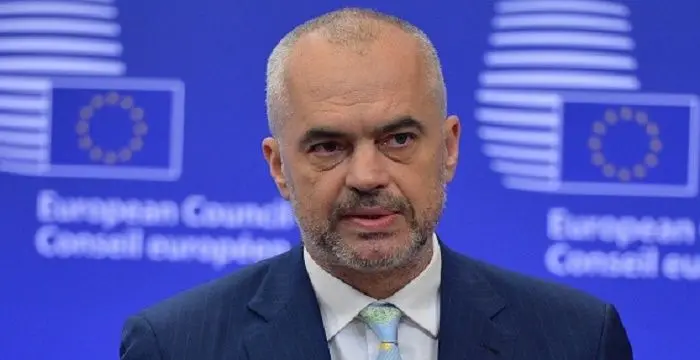 Edi Rama is the current Prime Minister of Albania. Check out this biography to know about his childhood, life, achievements, works & timeline.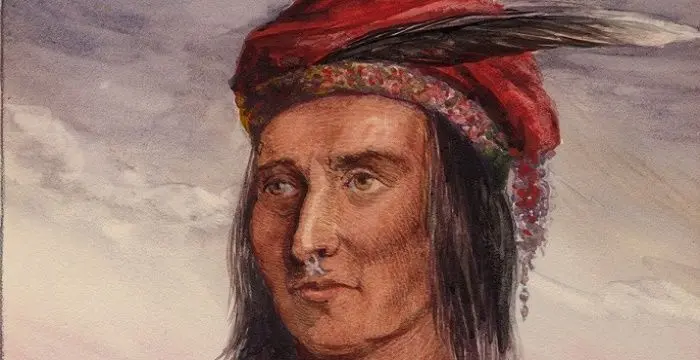 Tecumseh was a Native American leader of the Shawnee clan. This biography profiles his childhood, life and timeline.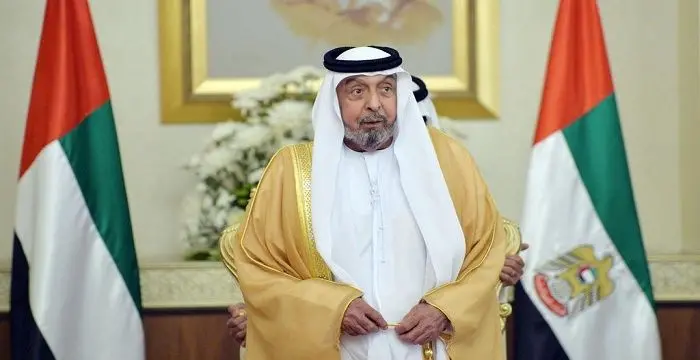 Sheikh Khalifa bin Zayed Al Nahyan is the current President of the United Arab Emirates (UAE). Check out this biography to know about his birthday, childhood, family life, achievements and fun facts about him.
Levy Mwanawasa biography timelines
// 3rd Sep 1948

Levy Mwanawasa was born on September 3, 1948, in Mufulira, in Northern Rhodesia. He had nine brothers and sisters.

// 1970 To 1973

For his early education, he attended Chiwala Secondary School in Ndola district. In 1970, he enrolled into the University of Zambia (Lusaka) to study law. He received his Bachelor of Law degree in 1973.

// 1974

His career began in 1974 directly after graduation. He became a legal assistant for a private law firm in Ndola.

// 1978

He continued working for various private law firms for the next four years. In 1978, he decided to form his own law firm, Mwanawasa & Company.

// 1982

In 1982, he became the vice-chairman of the Law Association of Zambia.

// 1985

In 1985, he became the solicitor general of Zambia for the next year. He was serving under the presidency of Kenneth Kaunda during a time of political and economic turmoil.

// 1988

He married Maureen Mwanawasa in 1988. Together they had seven children, five of their own and two from his first marriage.

// 1989

In 1989, he represented the former vice-president Lieutenant General Christon Tembo in a case. Tembo was charged with plotting a coup against then president Kenneth Kaunda. Mwanawasa successfully defended Tembo in the case.

// 1990

In 1990, when President Kaunda allowed for creation of opposition parties in Zambia, Mwanawasa joined the newly created Movement for Multiparty Democracy (MMD).

// 1991

The MMD won the 1991 presidential elections under the leadership of Frederick Chiluba and Mwanawasa became vice president.

// Dec 1991

He had a serious car accident in December 1991. Due to the accident, he was hospitalized for a period of time and developed a speech impediment. Many believe the accident was actually an assassination attempt.

// 1994

In 1994, he decided to resign from his position as vice-president as he felt that he was being sidelined in the government. He left politics for a short time and returned to his legal practice.

// 2001

In 2001, when as per the Zambian constitution, the then President Chiluba couldn't contest for the third term as president, Mwanawasa was chosen as the party's next presidential candidate. He won a closely fought election.

// 2002

He was nicknamed "The Cabbage" due to his speech impairment. In 2002, after he attained power he filed defamation charges against the Zambia Post editor for an article using this term against him

// 2nd Jan 2002

On January 2, 2002, he was sworn into office and he quickly launched a campaign against previous regime's corruption. He distanced himself from the former president by withdrawing the parliamentary immunity to the former leader and appointed numerous opposition lawmakers to his cabinet.

// 2006

In 2006, he ran for his second term as president and was re-elected again. Later that year, his health began to deteriorate.

// Sep 2007

In September 2007 he was given an honorary doctorate by the Harding University, Arkansas.

// 19th Aug 2008

He died on 19 August 2008, at the age of 59, due to complications from a stroke
// Famous Presidents
Levy Mwanawasa's FAQ
What is Levy Mwanawasa birthday?

Levy Mwanawasa was born at 1948-09-03

When was Levy Mwanawasa died?

Levy Mwanawasa was died at 2008-08-19

Where was Levy Mwanawasa died?

Levy Mwanawasa was died in Paris

Which age was Levy Mwanawasa died?

Levy Mwanawasa was died at age 59

Where is Levy Mwanawasa's birth place?

Levy Mwanawasa was born in Mufulira

What is Levy Mwanawasa nationalities?

Levy Mwanawasa's nationalities is Zambian

Who is Levy Mwanawasa spouses?

Levy Mwanawasa's spouses is Maureen Mwanawasa

What was Levy Mwanawasa universities?

Levy Mwanawasa studied at University of Zambia

What is Levy Mwanawasa's political ideology?

Levy Mwanawasa's political ideology is 3rd President of Zambia - 2 January 2002 – 19 August 2008, Political party - MMD

What is Levy Mwanawasa's religion?

Levy Mwanawasa's religion is Protestantism

What is Levy Mwanawasa's sun sign?

Levy Mwanawasa is Virgo

How famous is Levy Mwanawasa?

Levy Mwanawasa is famouse as Member of Parliament