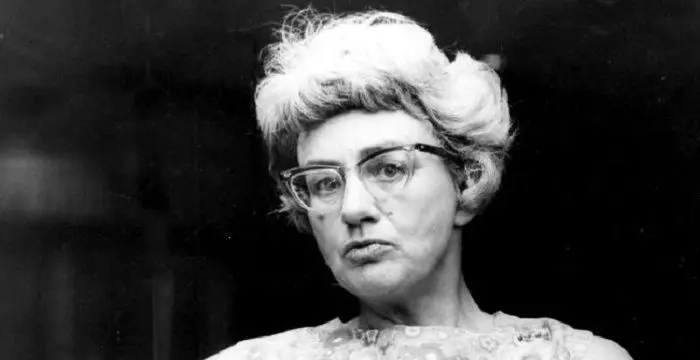 Judith Wright - Campaigner for Aboriginal Land Rights, Timeline and Childhood
Judith Wright's Personal Details
Judith Wright was the second Australian to receive the Queen's Gold Medal for Poetry
// Famous Environmentalist
Lester R. Brown is a famous environmentalist who established the Earth Policy Institute and is an United Nations' Environmental prize winner. To know more about his childhood, career, profile, and timeline read on
Laurance Rockefeller was an American businessman, venture capitalist, philanthropist and a prominent environmentalist. This biography of Laurance Rockefeller provides detailed information about his childhood, life, achievements, works & timeline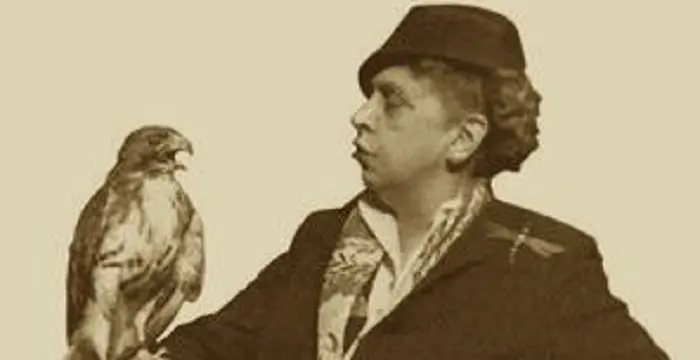 Rosalie Edge was an American women's rights activist and environmentalist who founded the Hawk Mountain Sanctuary in Pennsylvania.
Judith Wright's photo
Who is Judith Wright?
Judith Wright, born in the early 20th century, was a well-known Australian poet, short-story writer and conversationalist. She was also a highly acclaimed critic of Australian poetry. Apart from this, Wright was an uncompromising campaigner for Aboriginal land rights. She had received honorary degrees from several universities and was also appointed as one of the members of Australia Council (in 1973-74). Wright had written numerous poems, literary criticism and letters in her life and strongly believed the fact that a poet should be concerned with national and social problems. Her works have been awarded a number of times and translated into other languages also, like Italian, Japanese and Russian. Wright was also a highly successful literary critic and had edited several collections of Australian verse in her career.
Biography detail
Childhood
Judith Wright was born on the 31st May 1915, in Armidale, New South Wales, Australia. However, Wright spent most of her formative years in Brisbane and Sydney. She was the first child of Phillip Wright and his first wife, Ethel. When she was still in the tender years of her life, Wright went through frequent ill-health of her mother. This was when she started writing poetry, mainly to please her mother and bring her merriment.
Wright was brought up in her family's sheep station, until the death of her mother, in 1927. Thereafter, she was put under the guidance of her grandmother, who also took care of her education. In the year 1929, at the age of 14, Judith Wright enrolled in New England Girls' School. Her love for poetry enhanced in the school, as it gave her immense comfort and solace. This was when she decided to become a poet.
Early Life
In 1934, Judith Wright gained admission in Sydney University, where she studied philosophy, history, psychology and English, without taking a degree. At the beginning of World War II, the shortage of manpower brought Wright back to her father's station. This served as the turning point in her life, as she developed immense attachment to the land and its people. This love for people and land was visible in her works as well.
Wright, in her 20s, started becoming increasingly deaf. In 1937-38, she traveled to Britain and Europe. Until 1944, she worked as a secretary-stenographer and clerk. From the year 1944 to 1948, she worked at the University of Queensland, St. Lucia, as the university statistician. In 1946, she made her debut in poetry, with her first book 'The Moving Image' being published. During this time, she also worked with Clem Christensen, editor of the literary journal 'Meanjin'.
Meeting J.P. McKinney
Judith Wright met J.P. McKinney when she was 30 years old. Though the latter, an unorthodox philosopher, was 23 years her senior, she was attracted to him. Wright moved to Mount Tamborine (Queensland), along with J.P. McKinney, in 1950. In the same year, the duo was blessed with a daughter, whom they named Meredith. Judith & McKinney got married in 1962. In 1966, McKinney departed for the heavenly abode and Wright moved to the NSW town of Braidwood.
Career
Judith Wright's meeting with J.P. McKinney, and moving to Queensland, proved beneficial to her career. She wrote most of her works in the mountains of southern Queensland only. Her next move, to Braidwood, was with respect to her protest against the political policies of Joh Bjelke-Petersen, the Premier of Queensland. It was here that Wright composed her nature-based poetry. Apart from being a poetess, Wright produced hack work; school plays for Australian Broadcasting Comission and children's books, to earn her livelihood.
Wright also lectured, as a part timer, at various Australian universities. In 1975, all her addresses and speeches were collected in the literary criticism 'Because I was Invited'. Around this time, she was selected as a foundation fellow of the Australian Academy of the Humanities and an emeritus professor of the Literature Board of the Arts Council of Australia. Some time later, she wrote her own memoir, 'Half a Lifetime', covering her life until 1960s, which was published in 2000.
Death
On26th June 2000, Wright died of a heart attack, in Canberra. At that time, she was 85 years old. Her ashes were scattered around the cemetery of Tamborine Mountain. Her possession of a strip of rainforest was donated to the state government, so it could be preserved as a national park.
Writing Style
Judith Wright's writing style was steeply inspired by the places in which she had stayed - New England, New South Wales, the subtropical rainforests of Tamborine Mountain, Queensland and the plains of the southern highlands (near Braidwood). For Wright, her mission was to connect the human experience with the natural world, through poetry and other works.
Beliefs
Land played an important and influential role for Judith Wright, all her life. This can widely be seen in her poetry, in which she takes effort to bridge the gap between nature and man. Wright condemned the educational system and blamed it for failing to teach the students the art and pleasure of poetry. On her part, she popularized poetry by promoting students to read and write poems in schools. However, she also expressed the uncertainty of poetry changing the scheme of things.
Being An Environmentalist
Judith Wright, together with David Fleay, Kathleen McArthur and Brian Clouston, was a founding member of the Wildlife Preservation Society of Queensland. She was also the President of the society, from 1964 to 1976. She fought to conserve the Great Barrier Reef, when its ecology was threatened by oil drilling, and campaigned against sand mining on Fraser Island. Wright, along with her friends, founded one of the earliest nature conservation movements. She was also an ardent supporter of the Aboriginal land rights movement. Shortly before her death, at 85 years of age, she attended a march in Canberra, for reconciliation between white Australians and the Aboriginal people.
Awards
1950 - Grace Leven Prize
1964 - Australia-Britannica Award
1977 - Robert Frost Memorial Award
1984 - Australian World Prize
1992 - Queen's Gold Medal for Poetry
1994 - Human Rights & Equal Opportunity Commission Poetry Award, for Collected Poems
Her Works
Poetry
1946 - The Moving Image
1949 - Woman to Man
1953 - The Gateway
1955 - The Two Fires
1961- Australian Bird Poems
1962 - Birds: Poems
1963 - Five Senses: Selected Poems, Selected Poems
1964 - Tentacles: A tribute to those lovely things, City Sunrise
1966 - The Other Half
1973 - Alive: Poems 1971-72
1976 - Fourth Quarter and Other Poems
1978 - Train Journey, The Double Tree: Selected Poems 1942-76
1985 - Phantom Dwelling
1990 - A Human Pattern: Selected Poems
1993 - The Flame Tree
Literary Criticism
1955 - William Baylebridge & The Modern Problem (Canberra University College)
1963 - Charles Harpur
1965 - Preoccupations in Australian Poetry
 1967 - Henry Lawson
1971- Collected Poems
1975 - Because I was Invited
1991 - Going on Talking
Other Works
1959 - The Generations of Men
1977 - The Coral Battleground
1981 - The Cry for the Dead
1985 - We Call for a Treaty
1991 - Born of the Conquerors: Selected Essays
2001 - Half a Lifetime (Text)
Letters
2004 - The Equal Heart and Mind: Letters between Judith Wright and Jack McKinney
2006 - With Love and Fury: Selected letters of Judith Wright
2007 - Portrait of a friendship: the letters of Barbara Blackman and Judith Wright
// Famous Writers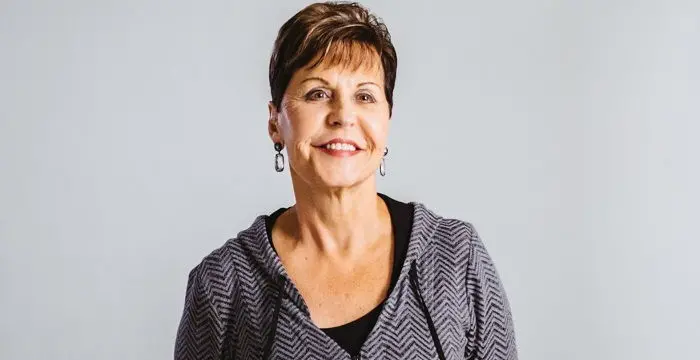 Joyce Meyer is a Christian author and speaker. This biography provides detailed information about her childhood, life, achievements, works & timeline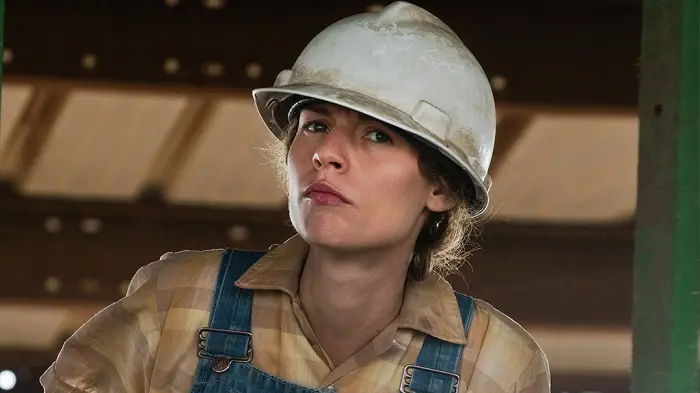 Temple Grandin is a well-known American writer, autistic activist and animal expert. This biography profiles her childhood, life, achievements, career and timeline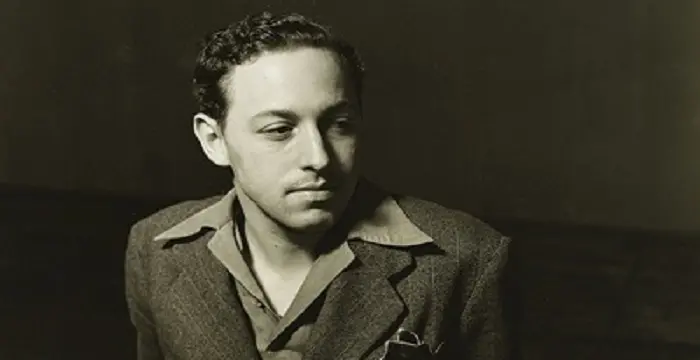 Tennessee Williams was one of the greatest playwrights of the 20th century. This biography of Tennessee Williams provides detailed information about his childhood, life, achievements, works and timeline.
Judith Wright's awards
Year
Name
Award

Other

0
1994 - Poetry Award for Collected Poems
0
- Christopher Brennan Award
// Famous Poets
Judith Wright's FAQ
What is Judith Wright birthday?

Judith Wright was born at 1915-05-31

When was Judith Wright died?

Judith Wright was died at 2000-06-25

Where was Judith Wright died?

Judith Wright was died in Canberra

Which age was Judith Wright died?

Judith Wright was died at age 85

Where is Judith Wright's birth place?

Judith Wright was born in Armidale

What is Judith Wright nationalities?

Judith Wright's nationalities is Australian

What is Judith Wright ideologies?

Judith Wright's ideologies is Environmentalists

Who is Judith Wright spouses?

Judith Wright's spouses is Jack McKinney

Who is Judith Wright childrens?

Judith Wright's childrens is Meredith

What was Judith Wright universities?

Judith Wright studied at University of Sydney

Who is Judith Wright's father?

Judith Wright's father is Phillip Wright

Who is Judith Wright's mother?

Judith Wright's mother is Ethel Wright

What is Judith Wright's sun sign?

Judith Wright is Gemini

How famous is Judith Wright?

Judith Wright is famouse as Poet, Environmentalist, Campaigner for Aboriginal Land Rights