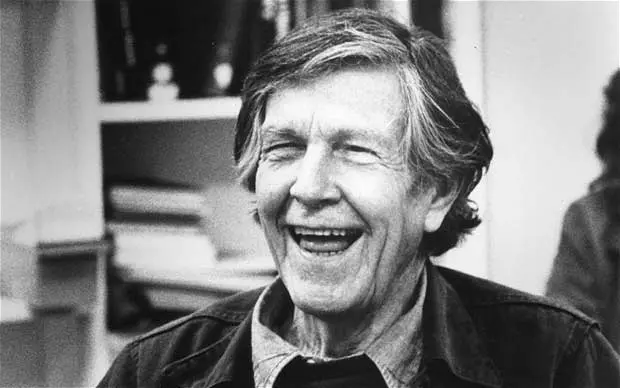 John Cage - Composers, Timeline and Childhood
John Cage's Personal Details
John Cage was an experimental and legendary composer of the 20th century often called the father of indeterminism
| Information | Detail |
| --- | --- |
| Birthday | September 5, 1912 |
| Died on | August 12, 1992 |
| Nationality | American |
| Famous | Musicians, Composers, Writers |
| City/State | California |
| Spouses | Xenia Andreyevna Kashevaroff (m. 1935–1945) |
| Founder / Co-Founder | New York Mycological Society |
| Birth Place | Los Angeles, California, United States |
| Gender | Male |
| Father | John Milton Cage Sr. |
| Mother | Lucretia |
| Sun Sign | Virgo |
| Born in | Los Angeles, California, United States |
| Famous as | Composer, Writer |
| Died at Age | 79 |
// Famous Writers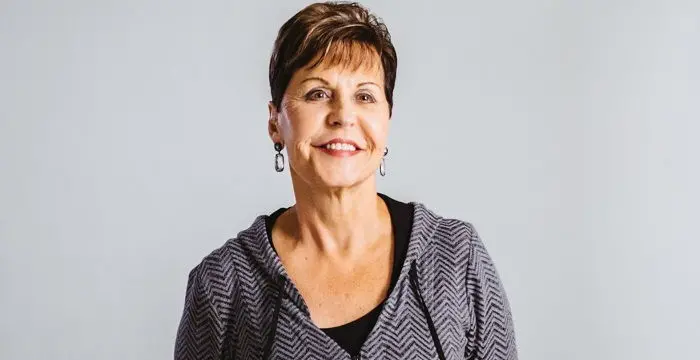 Joyce Meyer is a Christian author and speaker. This biography provides detailed information about her childhood, life, achievements, works & timeline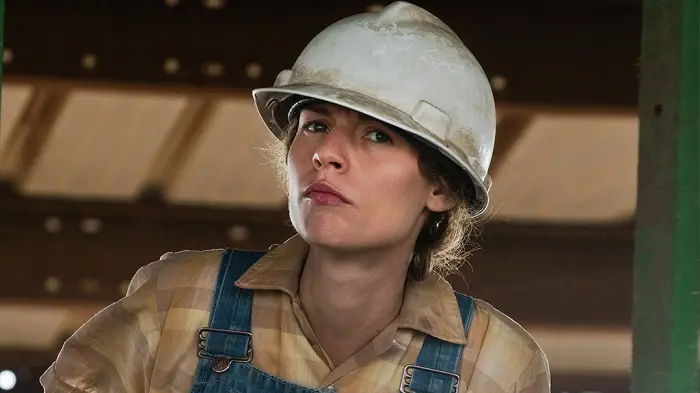 Temple Grandin is a well-known American writer, autistic activist and animal expert. This biography profiles her childhood, life, achievements, career and timeline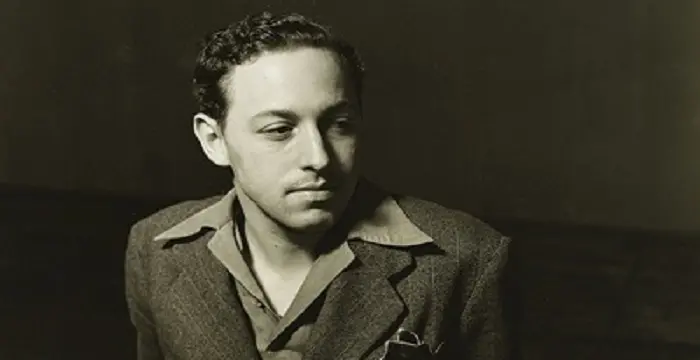 Tennessee Williams was one of the greatest playwrights of the 20th century. This biography of Tennessee Williams provides detailed information about his childhood, life, achievements, works and timeline.
John Cage's photo
Who is John Cage?
John Cage was the most significant and controversial American innovative composer of the 20th century. He is known as the father of indeterminism who was influenced by Zen-Buddhism and Indian philosophy to use aleatoric (chance-controlled) music in his compositions. He rejected the philosophies of the past like vertical sensitivity, logical consequence and pitch. John created a revolutionary alternative to the criticizing customs which were set up thousands of years ago. So, it can be said that John Cage did to music what Karl Marx did to economics and sociology. In other words, it can be said that he changed the scenario of classical composition and put forward that the main act of musical performances was not just making music but listening. John Cage died a few weeks before his 80th birthday and the celebration was arranged in Frankfurt by Walter Zimmermann, the composer and Stefan Schaedler, the musicologist. Nevertheless, the event went on as per plan, comprising a show of the eConcert for piano and orchestraf by David Tudor and Ensemble Modern. Go through the biography of John Cage to know more about him.
// Famous Musicians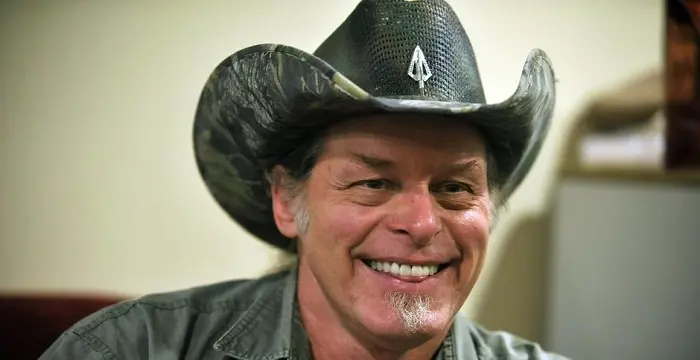 Ted Nugent is a hard rock musician known for his hits 'Stranglehold' and 'Cat Scratch Fever'. This biography of Ted Nugent provides detailed information about his childhood, life, achievements, works & timeline.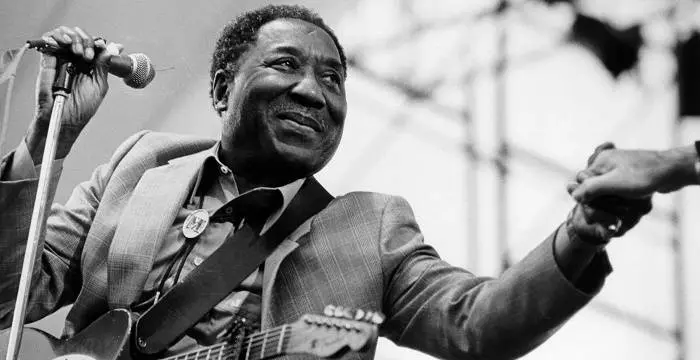 Muddy Waters was a blues musician referred to as the 'father of modern Chicago blues.' Check out this biography to know about his childhood, family life, achievements and fun facts about him.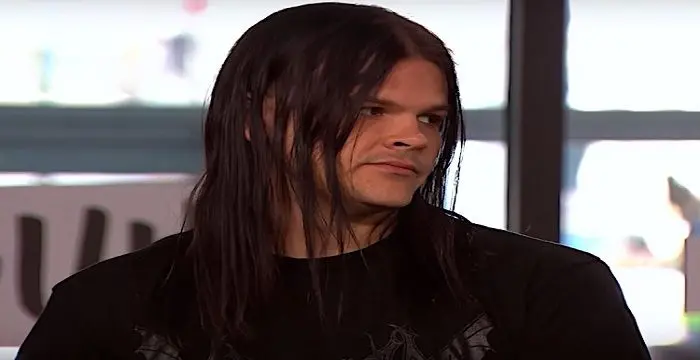 Travis Bacon is an American musician and actor, better known as the son of veteran actors Kevin Bacon and Kyra Sedgwick. Find more about his family, birthday, etc.
Biography detail
John Cage's Childhood And Early Life
John Cage was born on 5 September 1912 in Los Angeles, California. His father John Milton Cage, Sr. was an inventor by profession, who had put forward an explanation of the cosmos known as the "Electrostatic Field Theory". His mother was Lucretia Harvey was a journalist who worked occasionally for the Los Angeles Times. As a child, he was introduced to music by some of his relatives and various private piano teachers in his home county. John's aunt Phoebe Harvey familiarized him to piano music of the 19th century and when he was in his fourth grade he received his first piano teachings.
In 1928, he completed his graduation from the Los Angeles High School. By this time he had already decided that he wanted to be a writer. After graduation, he enrolled at the Pamona College, Claremont and studied there till 1930 and then dropped out, believing that college education is not important to someone who wanted to be a writer. He believed that travelling would be far more beneficial, so, he went on a tour of Europe for about 18 months, travelling to places like France, Spain and Germany but most importantly to Majorca where he started composing. During his travels, he also experimented with different forms of art. First he dabbled in Greek and Gothic architecture and when he found it not interesting enough, he tried his hand at poetry, painting and music. He also got himself involved in theater. He heard the music of contemporary composers like Igor Stravinsky and Paul Hindemith for the very first time in Europe and later came to know the music of Johann Sebastian Bach.
In 1931, he returned to the U.S. and went to Santa Monica, California, where he earned his livelihood by delivering small and private lectures on contemporary art. During this time, he came to know many famous personalities of the Southern California art world like Richard Buhlig, a pianist, who became his first teacher and Galka Scheyer, the arts patron. In 1933, John determined to focus on music rather than on painting. This was because as he later said, "The people who heard my music had better things to say about it than the people who looked at my paintings had to say about my paintings." In the same year, he sent his few compositions to Henry Cowell and, in reply, Cowell suggested John take lessons of from Arnold Schoenberg. He also said that before going to Arnold he should learn from Adolph Weiss, a former student of Arnold. So, after following the suggestions from Cowell, he went to New York and started learning from Adolph Weiss as well as Henry Cowell at The New School. He supported himself by doing a job of washing walls at the Brooklyn YWCA. After some months, when he was sufficiently confident of his composition he approached Arnold Schoenberg and went to study under him, first at the University of Southern California (USC) and then at the University of California, Los Angeles (UCLA). His father died in 1964 and his mother in 1969 and John dispersed their ashes in the Ramapo Mountains.
Early Career
From 1936-38, John changed many jobs and it was one such job, as a dance accompanist at UCLA that began his lifelong association with modern dance. He also created music for choreographies and taught a program on 'Musical Accompaniments for Rhythmic Expression' at UCLA along with his aunt Phoebe and also started experimenting with unorthodox instruments such as metal sheets, household things, etc. for the first time. He was very much influenced in this by Oskar Fischinger, who once said to John that, "everything in the world has a spirit that can be released through its sound." In 1938, he joined Mills College as a faculty member with the help of Lou Harrison, who was a fellow Cowell student. That time he collaborated with the choreographer Marian van Tuyl and as several dance groups were present at the College, he became more interested in modern dance. After working there for a few months he shifted to Seattle, Washington, where he worked as a composer and accompanist for Bonnie Bird, the choreographer, at the Cornish College of the Arts. He became very popular at that time when in 1940 he invented the 'prepared piano', a piano in which the sound is changed by objects placed on, under or between the strings.
In the summer of 1941, John left Seattle when László Moholy-Nagy, the painter, asked him to teach at the Chicago School of Design. He worked at the University of Chicago as a composer and an accompanist. His fame as a percussion composer gained him a commission from the Columbia Broadcasting System, to compose a soundtrack for a radio play by Kenneth Patchen. The result, 'The City Wears a Slouch Hat' was well appreciated by audiences and critics and sensing more opportunities due to this success he left Chicago and came to New York in the spring of 1942. There John and his wife first stayed with Max Ernst, the painter and Peggy Guggenheim. They introduced him to many famous artists such as Andre Breton, Marcel Duchamp, Piet Mondrian and Jackson Pollock among many others. He received enormous support from Max and Peggy and she even volunteered to organize a concert for him at the inauguration of her gallery. But later, Peggy learnt that John had signed another concert at the Museum of Modern Art, so, she stopped all her support. Thus, though John's concert at the museum was successful, he was left unemployed and penniless. So, he and Xenia stayed with the dancer Jean Erdman and her husband till the summer of 1942.
Since, John was left without his percussion instruments, he started using the prepared piano again, generating some work pieces for performances by many choreographers including Merce Cunningham. His work 'The Wonderful Widow of Eighteen Springs' (1942) for voice and closed piano became very famous and was performed by the popular duo Luciano Berio and Cathy Berberian. But still, by this time his artistic life was in a crisis and he was increasingly getting disillusioned with music as a means of communication. In this time of crisis, he agreed to teach Gita Sarabhai, an Indian musician who had come to the U.S. to learn western music in early 1946. In return, John asked her to teach him about Indian music and philosophy. In late 1940s and early 1950s he also attended the lectures on Zen Buddhism by D. T. Suzuki and read the work pieces of Ananda K. Coomaraswamy. The study of Indian and Buddhist philosophies inspired him to compose many works like the 'Sonatas and Interludes' for prepared piano and 'String Quartet in Four Parts'.
Later Career
In 1950, he was associated with the Wesleyan University and worked together with the staffs of its Music Department from 1950s till his death. John was selected as a Fellow in the faculty of the Center for Advanced Studies in the Liberal Arts and Sciences, at the University in 1960. The next year Wesleyan University Press issued 'Silence' in October, which was a set of John's lectures and writings on a wide range of topics comprising the well-known 'Lecture on Nothing'. 'Silence' was his very first book and after this he published five more books. In the early 1960s he started his lifelong association with C.F. Peters Corporation. The president of the corporation, Walter Hinrichsen, offered him a contract and initiated the publication of a catalogue of John's works, which came out in 1962. With the publication of his works, John enjoyed considerable fame and received many commissions.
After the 'Atlas Eclipticalis' was premiered in 1961, he moved to music from composition. He wrote the score of '0'00' and the score of 'Variations III' in 1962, which included instructions for the performers but it had no recommendations for musical instruments, sounds or music. His works of 1960s were generally described as performance art, an art form set up by John and his pupils in late the 1950s. In 1967, 'A Year from Monday' was first issued by the Wesleyan University Press. Three years later, he came up with the most important work called the 'Cheap Limitation for Piano.' Apart from music, he kept on writing books of poetry and prose. 'M: Writings '67–'72', was first issued by Wesleyan University Press in 1973. In 1975, he published 'Child of Tree'. In 1979, 'Empty Words' was published by the Wesleyan University Press. In 1987, he finished the work known as 'Two', which was for flute and piano presented to Roberto Fabbriciani and Carlo Neri, the performers.
Personal Life
In between 1934-35, when he was studying with Schoenberg, he was also working at his mother's arts and crafts shop and there one day he met Xenia Andreyevna Kashevaroff, an artist. She was the daughter of a Russian priest and was born in Alaska. Her works included sculpture, fine bookbinding and collage. However, John was into a relationship with Don Sample but when he met Xenia, he couldn't stop himself from falling in love with her. Thus, on 7 June 1935, he married Xenia Andreyevna Kashevaroff in the desert at Yuma, Arizona. The couple first stayed in Pacific Palisades with John's parents but later shifted to Hollywood. His marriage began to crumble when he joined Cornish College as a composer. There he met many people, some of whom who became his lifelong friends. One of them was the dancer Merce Cunningham with whom he became passionately involved, so, he divorced his wife in 1945. Till the end of John's life, Cunningham remained his partner.
Death
John Cage was suffering from many serious diseases including arthritis, sciatica and arteriosclerosis. He suffered a stroke and after that one of his legs stopped functioning and one arm broke in 1985. During this time he was on a macrobiotic diet. On 11 August 1992, when he was making evening tea for himself and Cunningham, he suffered another stroke. He was taken to a nearby hospital and there in the morning of 12th August, he died. John Cage's body was incinerated and the ashes were dispersed in the Ramapo Mountains, near the Stony Point, New York, as was his last wish. This was the same place where his parents' ashes were dispersed.
Awards and Achievements
John Cage was honored with a Guggenheim Fellowship in 1949 and he also received an award from the National Academy of Arts and Letters. In 1986, he received an honorary Doctorate of Performing Arts from the California Institutes of the Arts.
His Famous Works
Some of his most popular work includes '4′33"' (1952), a piece in which the performers remain silent on stage for that time period; 'Imaginary Landscape No. 4' (1951), for 12 casually tuned radios, 24 performers and conductor; the 'Sonatas and Interludes' (1946-48), for prepared piano; 'Fontana Mix'(1958), a piece which is based on a series of programmed transparent cards that when overlaid, gave a graph for the random pick up of electronic sounds; 'Cheap Imitation' (1969), an imprint of the music of Erik Satie and 'Roaratorio' (1979), an electronic composition using thousands of words found in the novel 'Finnegans Wake' written by James Joyce. John also published many books like 'Silence' (1961) and 'M: Writings '67–'72 (1973).
// Famous Composers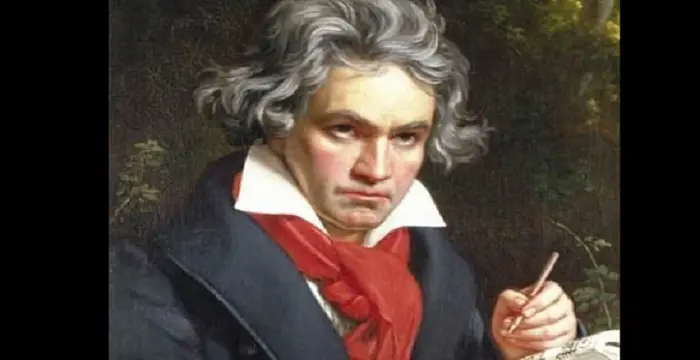 Ludwig Van Beethoven was one of the greatest composers the world has ever had. Check out this biography to know about his childhood, family life, and achievements.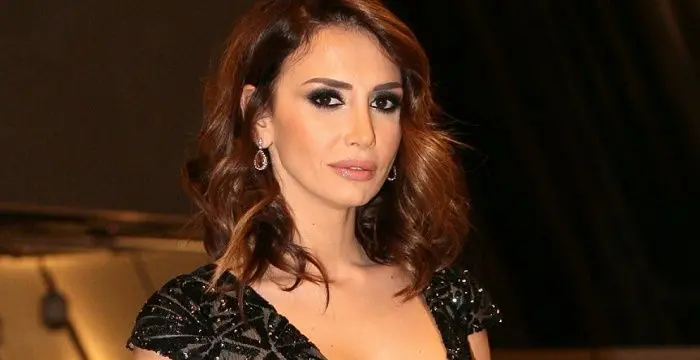 Emina Jahović Sandal is a Serbian model, actress and singer-songwriter. Know more about her childhood, life, career, achievements and timeline in this biography.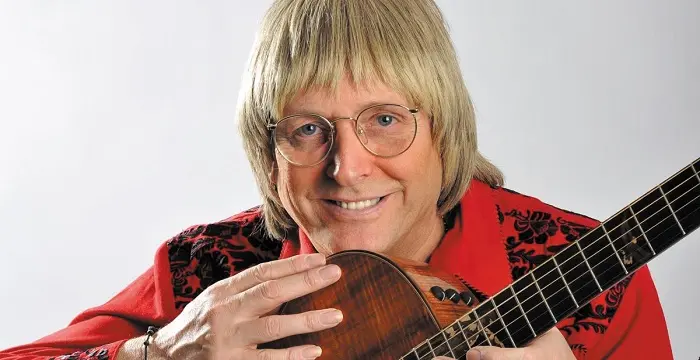 John Denver, a famous American singer-songwriter and activist, is remembered for songs like Take Me Home, Country Roads and Annie's Song. To know more about his childhood, career, profile and timeline read on
// Famous Virgo Celebrities peoples
John Cage's FAQ
What is John Cage birthday?

John Cage was born at 1912-09-05

When was John Cage died?

John Cage was died at 1992-08-12

Where was John Cage died?

John Cage was died in New York City

Which age was John Cage died?

John Cage was died at age 79

Where is John Cage's birth place?

John Cage was born in Los Angeles, California, United States

What is John Cage nationalities?

John Cage's nationalities is American

Who is John Cage spouses?

John Cage's spouses is Xenia Andreyevna Kashevaroff (m. 1935–1945)

Which company or organization was founded by John Cage?

John Cage was the founder/co-founder of New York Mycological Society

Who is John Cage's father?

John Cage's father is John Milton Cage Sr.

Who is John Cage's mother?

John Cage's mother is Lucretia

What is John Cage's sun sign?

John Cage is Virgo

How famous is John Cage?

John Cage is famouse as Composer, Writer