Jesse Ventura - College Dropouts, Timeline and Life
Jesse Ventura's Personal Details
Jesse Ventura is an American politician, former professional wrestler, actor, and author.
| Information | Detail |
| --- | --- |
| Birthday | July 15, 1951 |
| Nationality | American |
| Famous | Atheists, College Dropouts, Leaders, Political Leaders, Wrestlers |
| City/State | Minnesota |
| Spouses | Theresa Larson Masters (m. 1975) |
| Known as | James George Janos |
| Childrens | Tyrel Ventura Jade Ventura |
| Universities | Cooper Elementary School Minneapolis' Roosevelt High School |
| Birth Place | Minneapolis, Minnesota |
| Religion | Christanity |
| Height | 193 |
| Gender | Male |
| Father | George William Janos |
| Mother | Bernice Martha (née Lenz) |
| Net Worth | $12 Million as of Jan 15,2017 |
| Sun Sign | Cancer |
| Born in | Minneapolis, Minnesota |
// Famous Wrestlers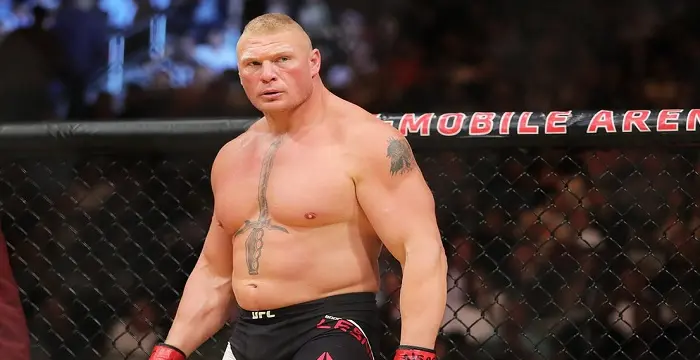 Brock Edward Lesnar is a popular American wrestler, American football player, as well as a martial artist. Check out this biography to know about his childhood, family life, achievements and other facts about his life.
Jey or Joshua Samuel Fatu is an American professional wrestler. Check out this biography to know more about his childhood, family, personal life, career, etc.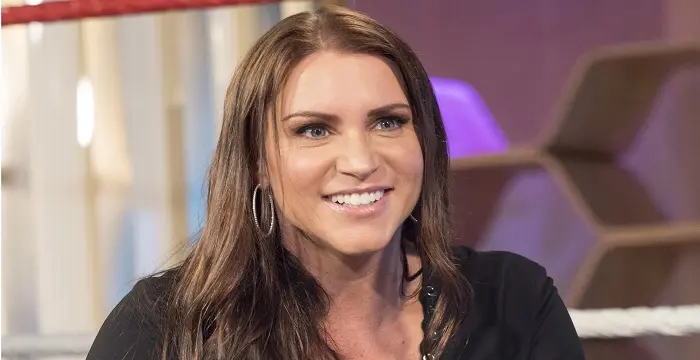 Stephanie McMahon is an American businesswoman and a professional wrestler. Check out this biography to know about her childhood, family life, achievements and fun facts about her life.
Jesse Ventura's photo
Who is Jesse Ventura?
Jesse Ventura served as the 38th governor of Minnesota from 1999 to 2003. He had successful careers as a wrestler, actor and author. Born as James George Janos, he completed his education to serve in the United States navy for a couple of years. He then found himself fit for a career as a wrestler what with his large 6'4" body frame and 200 pounds. Training himself in weightlifting and wrestling, he entered the profession and soon earned a name for himself. Despite being an average fighter, he was known for his charismatic appeal and outspoken nature. Later, this trait got him the position of a commentator at the sports. Meanwhile, his popularity earned him various film roles which he performed exceptionally well. Ventura's foray into politics was a successful one as well as he in his first ever elections won the seat of the Mayor of Brooklyn park, Minnesota. He then worked laboriously in the position. No sooner, he bagged the seat of the Governor of Minnesota which he served for a single term. He has reportedly worked on various shows and written political books.
// Famous Leaders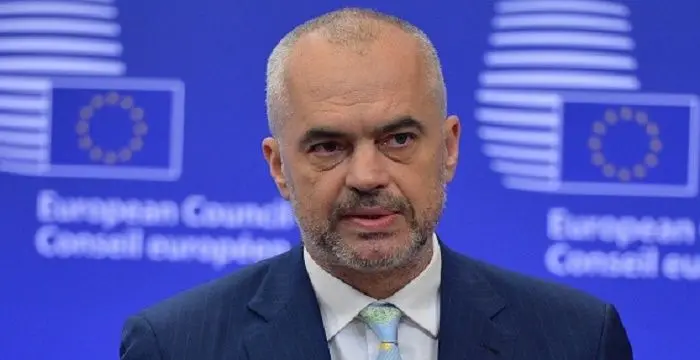 Edi Rama is the current Prime Minister of Albania. Check out this biography to know about his childhood, life, achievements, works & timeline.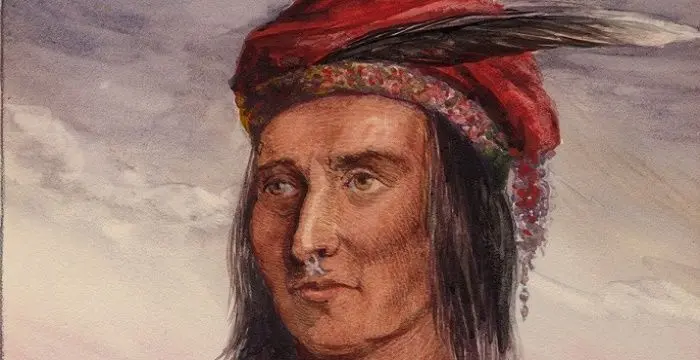 Tecumseh was a Native American leader of the Shawnee clan. This biography profiles his childhood, life and timeline.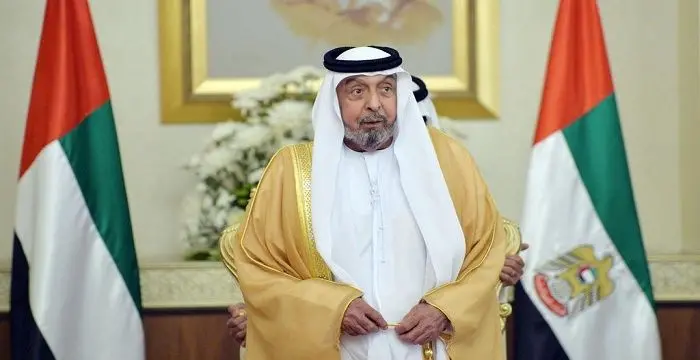 Sheikh Khalifa bin Zayed Al Nahyan is the current President of the United Arab Emirates (UAE). Check out this biography to know about his birthday, childhood, family life, achievements and fun facts about him.
Childhood & Early Life
Jesse Ventura was born as James George Janos to George William Janos and Bernice Martha in Minneapolis, Minnesota. He was the second son born to the couple.
He attained his preliminary education from Cooper Elementary School and later graduated from Roosevelt High School in 1969.
Career
Upon completing his education, he took up duty with the United States Navy where he served until September 10, 1975. During this time, he was trained under the Navy Seal's program which he completed in 1970 and eventually served in the Vietnam War.
Relieved from his military duties, he temporarily settled in California and started working as a bodyguard for Rolling Stone. He also joined a motorcycle gang. However, he did not continue in the same for long and returned to Minneapolis in 1975.
He took to studying further at the North Hennepin Community College but dropped out after one year. He then changed his name to Jesse Ventura and began training himself in wrestling and weightlifting, thanks to his large body and sound physique.
He made his debut as a wrestler in the Central States territory before moving over to the Pacific Northwest. He twice won the Pacific Northwest title and five times the tag team title before moving over to Minnesota to be part of the American Wrestling Association.
He spent a decade as a professional wrestler and was part of the World Wrestling Federation. Though he was never a top-notch fighter, his charisma and appeal won him a lot of attention and popularity.
Health problems led to an end of his in-ring career and thereafter he became a wrestling commentator. He worked as a color commentator at the WWF in 1985. He did a couple of talk shows and radio commentaries.
His successful stint as a commentator earned him a couple of film roles as well. He made his debut on the big screen with the movie 'Predator'. Eventually he was seen in several other flicks such as 'Abraxas, Guardian of the Universe', 'The Running Man', 'Thunderground', 'Repossessed' and 'Ricochet'.
Other than appearing in films, he made guest appearances on several TV shows such as 'Zorro', 'Major League II', 'The X-Files', 'The Young and The Restless' and so on. He also hosted several talk shows.
Following his health complication, he gave up on his wrestling career completely and took to politics. He contested for the seat of the Mayor of Brooklyn Park, Minnesota in the 1991 elections. His popularity led him to emerge victorious in the elections.
During his term as the Mayor of Brooklyn Park, he could not accomplish much on the legislative side due to his conflicting opinion about the Democratic and Republican council members. However, he did lower down crime rates and brought about an increase in interest of the people in local governance in his four year term until 1995.
He gave up thoughts on seeing re-election and jumped back to his wrestling career as a commentator for WWF's rivals - World Championship Wrestling. He continued with his film career as well and was seen in a couple of films such as 'Demolition Man', 'The Master of Disguise' and 'Batman & Robin'.
In 1998, he contested for the seat of the Governor of Minnesota as the nominee of the Reform Party of Minnesota. His unorthodox stand coupled with pro-choice, pro-gay rights and pro-gun belief helped him emerge victorious in the election defeating Republican and Democratic Party candidates.
As governor, he oversaw reforms of Minnesota's property tax as well as the state's first sales tax rebate. Other areas where he contributed include construction of the METRO Blue Line light rail in the Minneapolis–Saint Paul metropolitan area, and cuts in income taxes.
In 2002, he announced that he would not to run for a second term for the seat of the Governor. In 2003, he was succeeded in his office by Republican candidate Tim Pawlenty.
During his term as Governor, he wrote several politically themed books. Even after his departure from the public office, he continued to write and came up with several books including 'American Conspiracies', 'Don't Start The Revolution Without Me', '63 Documents the Government Doesn't Want You To Read' and 'DemoCRIPS and ReBLOODlicans'. His latest book include 'They Killed Our President: 63 Reasons to Believe There Was a Conspiracy to Assassinate JFK'
In 2003, he inaugurated a cable television show, 'Jesse Ventura's America' on MSNBC. Unlike other shows, it was broadcast once a week. However, within weeks of its launch, it was cancelled.
In 2004, he started off as a visiting fellow teaching a study group at Harvard University for the Spring 2004 semester at the Kennedy School of Government Institute of Politics
Till date, he has been politically active and has even contemplated for running for the seat of the President in the United States elections of 2016. Currently, he hosts the television show, 'Off the Grid'.
Personal Life & Legacy
He went into the nuptials with Terry on July 18, 1975. The couple have been blessed with two children - son Tyrel and daughter Jade.
He suffered from health complications in the early 2000s. In 2002, he was hospitalized for a severe blood clot in his lungs, which eventually led to the termination of his wrestling career.
Trivia
This professional wrestler, actor and author served as the 38th Governor of Minnesota
// Famous Atheists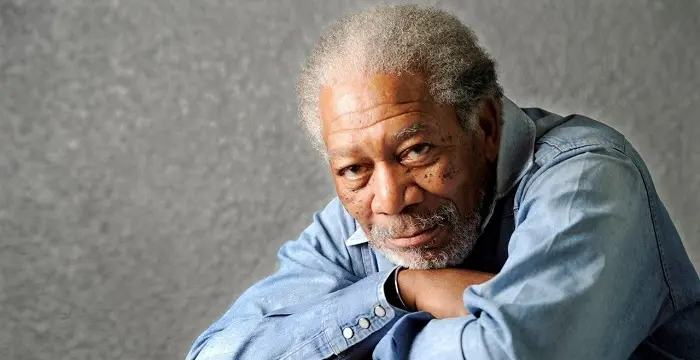 Morgan Freeman is an Academy Award winning actor known for his work in movies like 'Street Smart', 'Driving Miss Daisy' and 'Million Dollar Baby'. This biography provides detailed information about his childhood, life, achievements, works & timeline.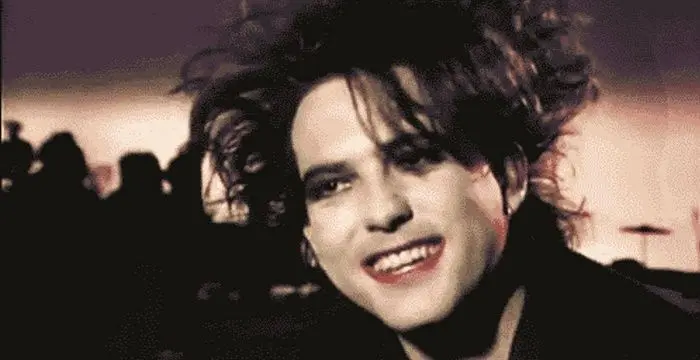 Robert Smith is an English musician and the lead singer of the British rock band, 'The Cure.' This biography of Robert Smith gives detailed information on his profile, childhood, life and timeline.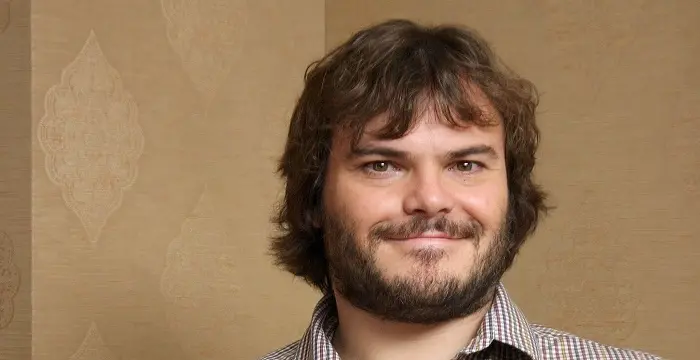 Jack Black is a renowned American actor-producer and voice artist. Explore this biography to learn more about his profile, childhood, career and timeline
Jesse Ventura's awards
Year
Name
Award

Other

0
NWA Hawaii Tag Team Championship
0
National Defense Service Medal
0
Vietnam Service Medal
0
1999 - Iron Mike Mazurki Award NWA World Tag Team Championship (Central States version)
0
AWA Southern Heavyweight Championship
0
2003 - Frank Gotch Award
Jesse Ventura biography timelines
// 15th Jul 1951

Jesse Ventura was born as James George Janos to George William Janos and Bernice Martha in Minneapolis, Minnesota. He was the second son born to the couple.

// 1969

He attained his preliminary education from Cooper Elementary School and later graduated from Roosevelt High School in 1969.

// 1975

Upon completing his education, he took up duty with the United States Navy where he served until September 10, 1975. During this time, he was trained under the Navy Seal's program which he completed in 1970 and eventually served in the Vietnam War.

// 1975

Relieved from his military duties, he temporarily settled in California and started working as a bodyguard for Rolling Stone. He also joined a motorcycle gang. However, he did not continue in the same for long and returned to Minneapolis in 1975.

// 18th Jul 1975

He went into the nuptials with Terry on July 18, 1975. The couple have been blessed with two children - son Tyrel and daughter Jade.

// 1998

In 1998, he contested for the seat of the Governor of Minnesota as the nominee of the Reform Party of Minnesota. His unorthodox stand coupled with pro-choice, pro-gay rights and pro-gun belief helped him emerge victorious in the election defeating Republican and Democratic Party candidates.

// 2002 To 2003

In 2002, he announced that he would not to run for a second term for the seat of the Governor. In 2003, he was succeeded in his office by Republican candidate Tim Pawlenty.

// 2002

He suffered from health complications in the early 2000s. In 2002, he was hospitalized for a severe blood clot in his lungs, which eventually led to the termination of his wrestling career.

// 2003

In 2003, he inaugurated a cable television show, 'Jesse Ventura's America' on MSNBC. Unlike other shows, it was broadcast once a week. However, within weeks of its launch, it was cancelled.

// 2004

In 2004, he started off as a visiting fellow teaching a study group at Harvard University for the Spring 2004 semester at the Kennedy School of Government Institute of Politics
// Famous College Dropouts
Jesse Ventura's FAQ
What is Jesse Ventura birthday?

Jesse Ventura was born at 1951-07-15

Where is Jesse Ventura's birth place?

Jesse Ventura was born in Minneapolis, Minnesota

What is Jesse Ventura nationalities?

Jesse Ventura's nationalities is American

Who is Jesse Ventura spouses?

Jesse Ventura's spouses is Theresa Larson Masters (m. 1975)

Who is Jesse Ventura childrens?

Jesse Ventura's childrens is Tyrel Ventura Jade Ventura

What was Jesse Ventura universities?

Jesse Ventura studied at Cooper Elementary School Minneapolis' Roosevelt High School

What is Jesse Ventura's religion?

Jesse Ventura's religion is Christanity

How tall is Jesse Ventura?

Jesse Ventura's height is 193

Who is Jesse Ventura's father?

Jesse Ventura's father is George William Janos

Who is Jesse Ventura's mother?

Jesse Ventura's mother is Bernice Martha (née Lenz)

What is Jesse Ventura's sun sign?

Jesse Ventura is Cancer