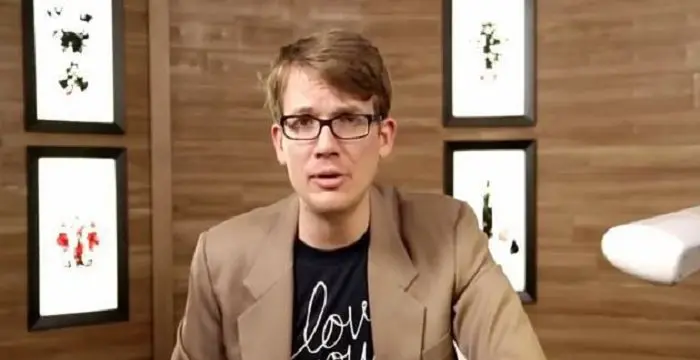 Hank Green - Entrepreneurs, Facts and Facts
Hank Green's Personal Details
Hank Green (William Henry Green II) is a well-known American internet celebrity, educator, musician, producer and entrepreneur
Information
Detail
Birthday
May 5, 1980
Nationality
American
Famous
Social Media Stars, YouTubers, Vloggers, Entrepreneurs, Internet Celebrity
City/State
Alabama
Spouses
Katherine Green (m. 2006)
Siblings
John Green
Childrens
Orin Green
Universities

Winter Park High School
Eckerd College

Birth Place
Birmingham, Alabama, United States
Height
185
Gender
Male
Sun Sign
Taurus
Born in
Birmingham, Alabama, United States
Famous as
Internet Celebrity & Entrepreneur
Socials
// Famous Entrepreneurs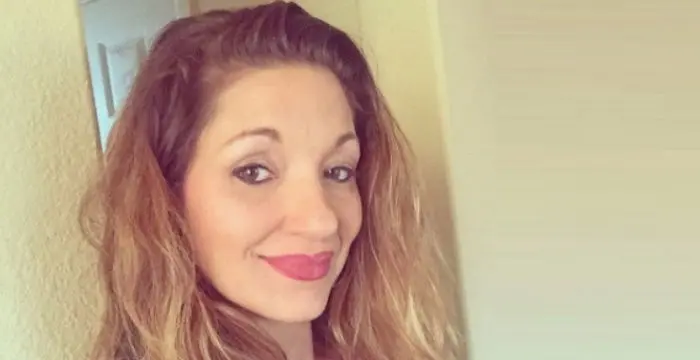 Kristina Sunshine Jung is an American entrepreneur and actor, better known as the daughter of drug-smuggler George Jung and his ex-wife, Mirtha Jung.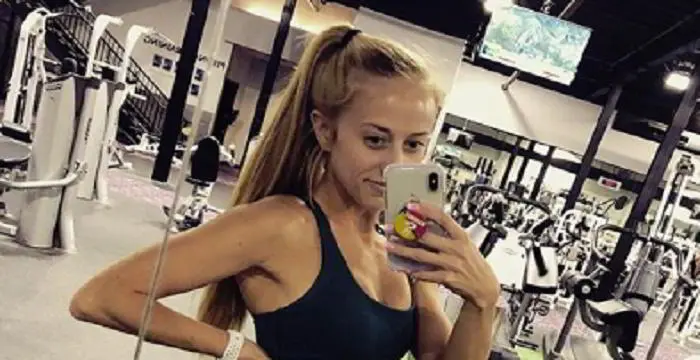 Brittany Matthews is an American fitness trainer. She is the girlfriend of professional NFL player, Patrick Mahomes II. Check out this biography to know about her birthday, childhood, family life, achievements and fun facts about her.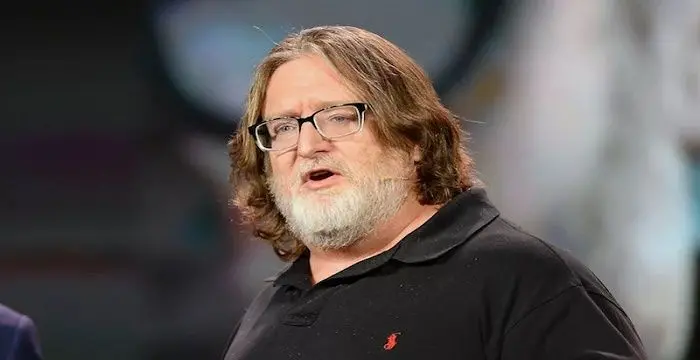 Gabe Newell is an American computer programmer and businessman, best known as the co-founder of 'Valve Corporation.' This biography provides detailed information about his childhood, family, personal life, career, etc.
Hank Green's photo
Who is Hank Green?
William Henry "Hank" Green II is a well-known American internet celebrity, educator, musician, producer and entrepreneur most renowned for his Video blog channel on YouTube 'Vlogbrothers' that he co-created and hosts with his brother, John Green. He is also known as developer and host of educational YouTube channels 'SciShow' and 'Crash Course'. Green started with creating and designing his websites as also for local clients while in high school. He regularly wrote for different websites like 'Mental Floss' and created the blog 'EcoGeek' which gradually developed into a leading environmental publication. The Green brothers garnered immense fame and popularity with their YouTube channel 'Vlogbrothers' where they post videos regularly. They went on to create world's largest web video convention, 'VidCon', and later 'NerdCon: Stories'. Hank also made effort in creating several web series of 'Pemberley Digital' including 'The Lizzie Bennet Diaries', an adaptation of Jane Austen's 'Pride and Prejudice'. His other start-up efforts includes 'DFTBA Records', 'Subbable', 'Project For Awesome' and YouTube programs 'Sexplanations' and 'The Brain Scoop'. A gifted musician, Green has over the years come up with albums like 'Ellen Hardcastle', 'This Machine PWNS N00bs' and 'So Jokes'.
// Famous Internet Celebrity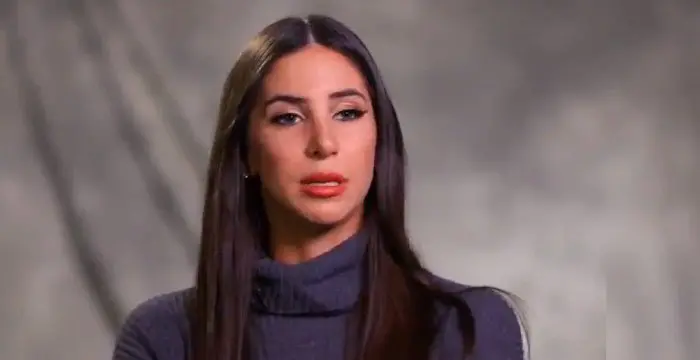 Jen Selter is an American fitness model and 'Instagram' celebrity. Check out this biography to know about her childhood, family, personal life, achievements, etc.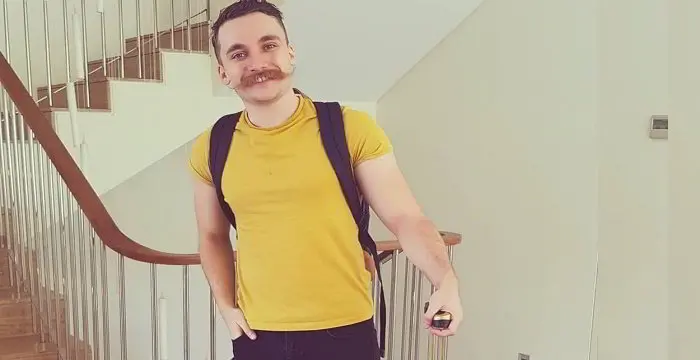 Crayator is the pseudonym of Australian internet celebrity Nathan. Check out this biography to know about his family, personal life, relationships, etc.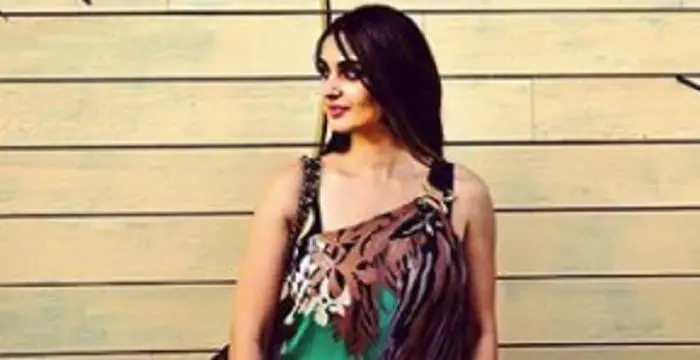 Lana Rose is a social-media influencer from Dubai. Find more about her family, personal life, age, birthday, etc.
Childhood & Early Life
Hank Green was born William Henry Green II on May 5, 1980 in Birmingham, Alabama, US to Mike and Sydney Green. His brother, John Michael Green, is a vlogger, author, writer, editor, actor and producer with whom he collaborates on different projects.
He grew up in Orlando, Florida where his family relocated soon after his birth. In Florida, he attended 'Winter Park High School' from where he graduated in 1998. He started developing and designing his websites as also that of local clients during his high school days which he continued through college life.
He attended 'Eckerd College' and obtained a B.S. degree in Biochemistry. Thereafter, he enrolled at the 'University of Montana' from where he earned a M.S. degree in Environmental Studies submitting his thesis titled "Of Both Worlds: How the Personal Computer and the Environmental Movement Change Everything".
While in Montana he concentrated more on creating sites for environmental non-profit organisations as also for educational institutes that included his university. During this time he created his environmental technology blog 'EcoGeek' that with time emerged as a major publication.
His writings also found place in several environmental blogs like 'Planet Green', 'The Weather Channel', 'The National Geographic Green Guide', 'Yahoo! Green' and 'Scientific American'.
Career
Hank remained a regular writer of Dennis Publishing's print, digital and e-commerce media company 'Mental Floss' in the mid-2000s. He co-wrote the book 'Mental Floss: Scatterbrained'.
Inspired by 'the show with zefrank', Hank and his brother John came up with the concept of the video blog project 'Brotherhood 2.0' that the two launched on January 1, 2007 and ran it through the year.
The concept of 'Brotherhood 2.0' saw the brothers communicating through vlogs on each weekday stopping all text-based communication for a year. Such vlogs were made publicly available through their website and YouTube channel 'Vlogbrothers'.
Hank has written, recorded and performed many songs after he took up a challenge to perform an original song bi-weekly. Two such songs are 'What Would Captain Picard Do?' and 'I'm Gonna Kill You'.
Their first breakthrough as vloggers came when Hank posted a video where he sang 'Accio Deathly Hallows' paying homage to the seventh Harry Potter book on July 18, 2007. The video marked the first of the Vlogbrothers to flash on YouTube's front page.
In late 2007, Green brothers launched a YouTube based community-driven charitable movement called 'Project For Awesome' (P4A) where YouTubers get an opportunity to promote their favourite charity by developing innovative videos aiming to create awareness and raising funds for the charity.
Called the 'Nerdfighter Power Project for Awesome' earlier, P4A takes place every December traditionally on 17 and 18 of the month. It raised a record amount of $1,546,384 in 2015.
Following the 'Brotherhood 2.0' project, the popularity of their vlogs motivated the Green brothers to continue posting videos. They established a website 'Nerdfighters' for their community which was initially maintained by Hank.
At present, the Ningmasters, a team of volunteers of the community update 'Nerdfighters', where videos, new projects and discussions developed by the fan community of 'Vlogbrothers' are posted daily.
The Green brothers upload vlogs every Tuesday and Friday and their subjects vary from current affairs, jokes, random topics, Question Tuesdays and many more.
Today 'Vlogbrothers' boasts of having a count of more than 3 million subscribers who form the base of the online community 'Nerdfighteria'. 'Vlogbrothers' is legally owned by their company 'Complexly'.
In November 2008, the Green brothers went on national tour meeting thousands of Nerdfighters at different venues. This is when Hank released his debut album 'So Jokes' comprising of Nerdfighter-themed songs.
Other albums released by Hank over the years include 'This Machine Pwns n00bs' (2009), 'Ellen Hardcastle' (2011) and 'Incongruent' (2014) with the later featuring his backing band, 'The Perfect Strangers' for the first time.
The e-commerce merchandise company 'DFTBA Records' that was initially established as a record label, was co-founded by Hank with Alan Lastufka in 2008. It presently concentrates on selling merchandise for leading YouTube sensations, including Hank.
Hank and John conceived the multi-genre online video conference 'VidCon', which is held every year since 2010 in Southern California. It has evolved as the largest convention worldwide and led the brothers to launch another conference focussed on storytelling, NerdCon: Stories in 2015.
The Green brothers launched their education-based YouTube channel 'Crash Course' in January 2012, where initially Hank and John focussed on science and humanities courses respectively. With time, new hosts like Emily Graslie, Phil Plait and Craig Benzine joined it with introduction of new courses like Philosophy, Physics and Astronomy.
'Crash Course' was successful in receiving acclaim from both teachers and students and received grants from Bill Gates' bgC3. It went into partnership with 'PBS Digital Studios' in pursuit of producing more courses from January 2015. Its funding however chiefly comes from viewer backing through 'Patreon'.
In January 2012, he launched the science-based YouTube channel 'SciShow' initially hosting it individually later joined by Michael Aranda and featuring Lindsey Doe and Emily Graslie occasionally. Its success led to the launch of its spin-offs 'SciShow Space' in April 2014; 'SciShow Kids' in March 2015; and 'SciShow Psych' in March 2017.
He created a video on September 14, 2012 to commemorate the 1000th video on the 'Vlogbrothers' channel.
He was associated with several web series of 'Pemberley Digital' as executive producer including 'The Lizzie Bennet Diaries' (2012-13), 'Welcome to Sanditon' (2013), 'Emma Approved' (2013-14) and 'Frankenstein, MD' (2014).
The Green brothers formed a monthly subscription-based crowd-funding platform 'Subbable' in 2013 that was acquired by 'Patreon' in March 2015.
Personal Life
Hank, who describes himself as an atheist, is married to Katherine Green since 2006. The couple is blessed with a son, Orin, born in October 2016. They live in Missoula, Montana.
// Famous Vloggers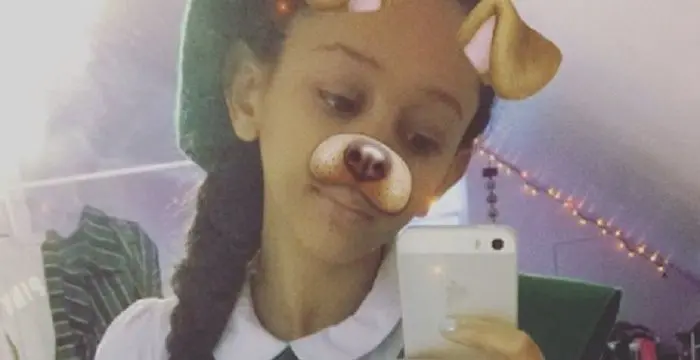 ASMR Aspen is an American YouTuber. Check out this biography to know about her birthday, childhood, family life, achievements and fun facts about her.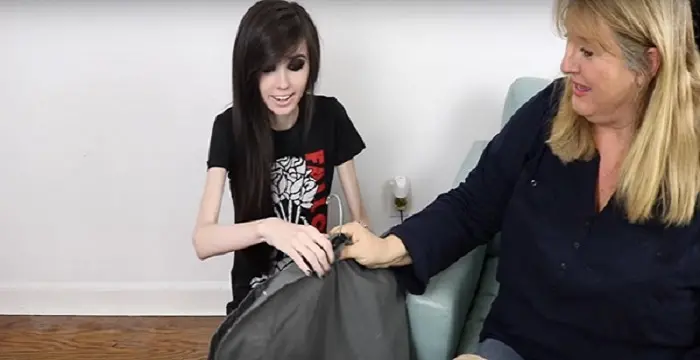 Check out all that you wanted to know about Eugenia Cooney, the famous American Vlogger & YouTube Personality; her birthday, her family and personal life, her boyfriends, fun trivia facts and more.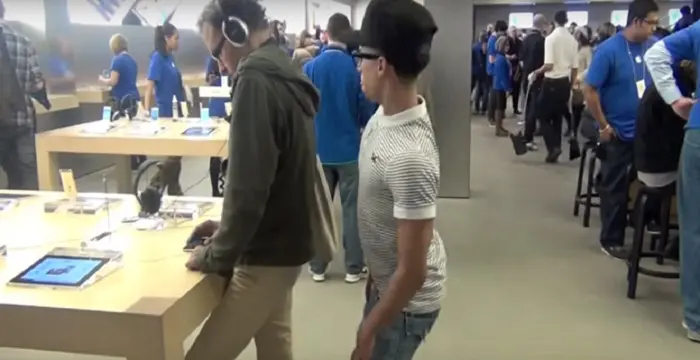 Check out all that you wanted to know about Adam Saleh, the famous YouTube Personality; his birthday, his family and personal life, his girlfriends, fun trivia facts and more.
// Famous Social Media Stars
Hank Green's FAQ
What is Hank Green birthday?

Hank Green was born at 1980-05-05

Where is Hank Green's birth place?

Hank Green was born in Birmingham, Alabama, United States

What is Hank Green nationalities?

Hank Green's nationalities is American

Who is Hank Green spouses?

Hank Green's spouses is Katherine Green (m. 2006)

Who is Hank Green siblings?

Hank Green's siblings is John Green

Who is Hank Green childrens?

Hank Green's childrens is Orin Green

What was Hank Green universities?

Hank Green studied at Winter Park High School, Eckerd College

How tall is Hank Green?

Hank Green's height is 185

What is Hank Green's sun sign?

Hank Green is Taurus

How famous is Hank Green?

Hank Green is famouse as Internet Celebrity & Entrepreneur

What is Hank Green's youtube?

Hank Green's youtube is https://www.youtube.com/user/vlogbrothers

What is Hank Green's instagram?

Hank Green's instagram is https://www.instagram.com/hankgreen/