Fanny Mendelssohn Hensel - Composers, Birthday and Childhood
Fanny Mendelssohn Hensel's Personal Details
Explore this biography to know about the profile, childhood, life and contribution of the famous German Pianist, Fanny Mendelssohn Hensel.
| Information | Detail |
| --- | --- |
| Birthday | November 14, 1805 |
| Died on | May 14, 1847 |
| Nationality | German |
| Famous | Musicians, Composers, Musicians, Women Musicians |
| Spouses | Wilhelm Hensel |
| Siblings | Felix Mendelssohn-Bartholdy, Paul Mendelssohn |
| Childrens | Sebastian Ludwig Felix Hensel |
| Birth Place | Hamburg |
| Gender | Female |
| Father | Abraham Mendelssohn Bartholdy |
| Mother | Lea Mendelssohn Bartholdy |
| Sun Sign | Scorpio |
| Born in | Hamburg |
| Famous as | Musician and Composer |
| Died at Age | 41 |
// Famous Women Musicians
Rita Ora is a British singer and actress who got recognition through DJ Fresh's single, 'Hot Right Now'. Check out this biography to know about her childhood, family life, achievements and other facts related to her life.
Amy beach was the first American woman soloist who was also a successful composer of her time. Read on to know more about her childhood, life and timeline in this biography.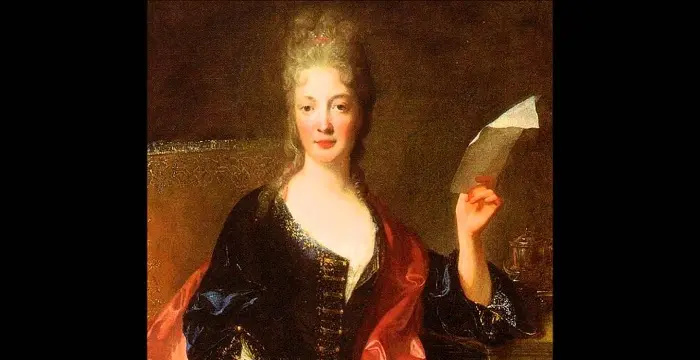 Elisabeth-Claude Jacquet De La Guerre is a renowned lady composer and musician, who is still remembered for her Italian and French style music compositions. Read through the article to know more about her profile, childhood, life and timeline.
Fanny Mendelssohn Hensel's photo
Who is Fanny Mendelssohn Hensel?
Fanny Cäcilie Mendelssohn, who later came to be known as Fanny Hensel, was a German pianist and composer. She was the sister of the composer Felix Mendelssohn and throughout their lives, they had an extremely close personal and musical relationship. It is said that Felix often depended on Fanny for advice about his works, even when he and her father discouraged her. She went onto publish her works and she wrote over 400 pieces, in the main piano works and lieder. Her music was so melodious that it was heard at the Sunday morning 'Musicales' at their house in Berlin, and many eminent musicians would also be present. It is considered that she was just as gifted as her genius brother. Even though there is a constant comparison of her music with that of Felix, she had an altogether different expression, which was more passionate in nature. It is now that her music is coming to light and being published. She was granddaughter of the philosopher Moses Mendelssohn. Also, she was the grandmother of the philosopher Paul Hensel and the mathematician Kurt Hensel.
// Famous Musicians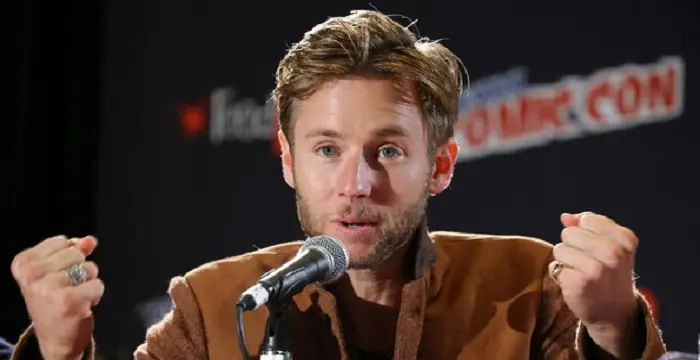 Greg Cipes is a multi-talented American artist; he is an actor, musician, voice actor, composer and professional surfer. Check out this biography to know about his childhood, family life, achievements and fun facts about his life.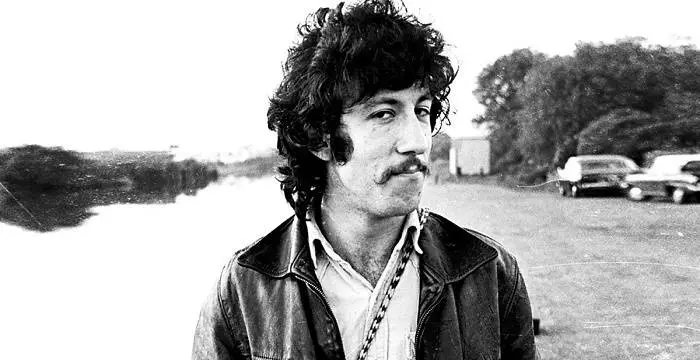 Peter Green is a British musician and the founder of the famous English band 'Fleetwood Mac'. This biography offers detailed information on his childhood, life, career, achievements & timeline.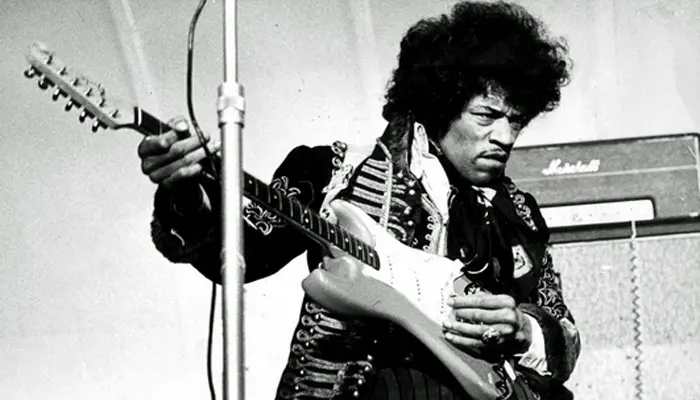 Explore through the life of Jimmy Hendrix, an American guitarist, song-writer and singer.
Biography detail
Fanny Mendelssohn Hensel's Childhood And Early Life
Fanny Mendelssohn was born into a Jewish family and was the oldest of four children. Her parents had distinguished lineage — her father Abraham Mendelssohn was the son of philosopher Moses Mendelssohn and her mother Lea, née Salomon, was the granddaughter of the entrepreneur Daniel Itzig. But her Jewish parents did not bring her up as Jewish and she never practiced Judaism, but she retained the cultural values of liberal Judaism. Fanny quickly learned to play the piano under the guidance of her musically inclined mother. Felix who was born in 1809, learned to play, he and Fanny became inseparable in their love and devotion to playing, composing and studying music. Both were recognized as child prodigies, bursting with musical abilities.Fanny was taught by Carl Friedrich Zelter just like her brother Felix and also shared the early musical education and upbringing. Zelter favored fanny over Felix and also commented that she was special and could be compared to Sebastian Bach. She exhibited prodigious musical ability as a child and began to write music just like her brother.At age 13, Fanny performed 24 Bach preludes from memory, and by the time she turned 19, she had composed 32 fugues. In the early 1820s Ignaz Moscheles and Sir George Smart who were visitors to the Mendelssohn household, were equally impressed by both siblings. She was also greatly influencedby her great-aunts Fanny von Arnstein and Sarah Levy, both lovers of music, the former the patroness of a well-known salon and the latter a skilled keyboard player in her own right, who acted as role models.
But unfortunately Fanny was restricted by then prevailing attitudes of the time toward women which was also apparently shared by her father, who was tolerant, rather than supportive, of her activities as a composer.He wrote ""Music will perhaps become (Felix's) profession, whilst for you it can and must only be an ornament," to her in aletter. But her brother who was privately broadly supportive of her as a composer and a performer, he dint quite approve of her publishing her works under her own name. For many years after Felix left home, Fanny and Felix would correspond with each other through robust letters, filled with their composition epiphanies. He became her eyes to the wider world, and she was his musical adviser, reading and critiquing his musical drafts. Surprisingly Felix published 24 of his songs early in his career of which six were actually written by Fanny.Later he did arrange with her for a number of her songs to be published under his name. This was followed by an embarrassing moment when Queen Victoria, received Felix at Buckingham Palace and expressed her intention of singing the composer her favorite of his songs. Felix then confessed it was composed by Fanny.
After courting for several years, Fanny married the painter Wilhelm Hensel in 1829 and in the following year, she gave birth to her only child, Sebastian Ludwig Felix Hensel whom she named after Fanny's favorite composer Johann Sebastian Bach. Her husband was supportive of her composing and soon enough her compositions were often played alongside her brother's at the family home in Berlin in a Sunday concert series (Sonntagskonzerte). She debuted with her piano in 1838 as her only known public performance, where she played her brother's Piano Concerto No. 1. She played with the grace and simplicity of those who make music because they love it. In 1846, she decided to publish a collection of her songs. Fanny Mendelssohn Helson's piano works show outstanding inspiration and originality with song like qualities and striking juxtapositions of unrelated harmonies and chromatically colored progressions. Many musicians find that her compositions are technically challenging, which is a reflection of the brilliant style of virtuosity for which Fanny was celebrated.
Important Compositions
Fanny Mendelssohn composed 466 pieces of music including over 250 songs, 125 piano works, four cantatas, and much instrumental chamber music, as well as choral works. These artistic compositions also comprise of a piano trio and several books of solo piano pieces and songs. A number of her songs were originally published under Felix's name in his opus 8 and 9 collections. Her piano works are often in the manner of songs, and many carry the name Lied ohne Worte (Song without Words). She wrote her most famous lieders "Swan Song," plus over 100 piano music including bagatelles, fugues, preludes and sonatas. She wrote choral music including her famous cantata "Oratoriumnach den Bildern der Bibel". Apart from these she also wrote instrumental music such as those for string and piano. Only a handful of her works were published, however, and most disappeared for more than 100 years until rediscovered.Even today most of her music has never been published and remains hidden away in libraries or private collections.
Her most famous work is a cycle of pieces depicting the months of the year, Das Jahr ("The Year") in 1841 which was written on colored sheets of paper, and illustrated by her husband Wilhelm. It constitutes in effect a musical diary of the year she and her family spent in Rome. It is considered one of the greatest of the unheralded piano suites of the nineteenth century.It has now been recorded and is deserving of inclusion in the standard piano repertoire. They were as follows:
January: A Dream. Adagio, quasi una Fantasia; Presto
February: Scherzo. presto
March. Agitato; Andante
April: Capriccioso. Allegretto; Allegro
May: Spring Song. Allegro vivace e gioioso
June: Serenade. Largo; Andante
July: Serenade. Larghetto
August. Allegro
September: At the River. Andante con moto
October. Allegro con spirituo
November. Mesto; Allegro molto agitato
December. Allegro molto; Andante
Postlude: Chorale "Das alteJahrvergangenist"
Last Days
Fanny Hensel breathed her last in Berlin in 1847 owing to complications from a stroke that she suffered while rehearsing one of her brother's oratorios, The First Walpurgis Night. Unfortunately Felix himself died less than six months later (the two were buried side-by-side) from the same cause which also caused the deaths of both of their parents and of their grandfather Moses.
// Famous Composers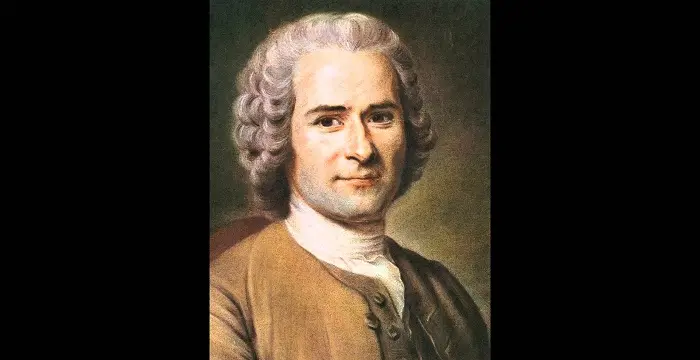 Jean-Jacques Rousseau was a noted Swiss-born philosopher, writer and composer. Check out this biography to know about his childhood, family life, achievements and other facts about his life.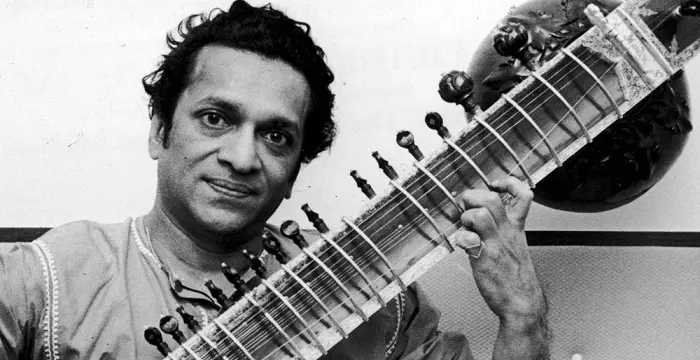 Ravi Shankar was one of the greatest music maestros from India who familiarized the West with the Indian classical music. Read the biography to know all about his profile, childhood, life and timeline.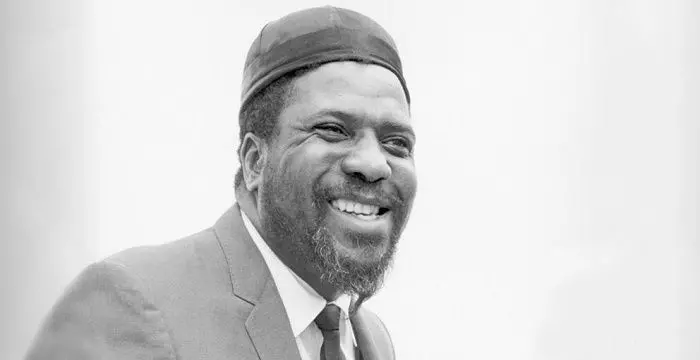 Thelonious Monk was an American jazz artist, pianist and composer, who is considered as one of the pioneers of the American jazz music. This biography provides detailed information on his childhood, life, music career, achievements and timeline.
// Famous Musicians
Fanny Mendelssohn Hensel's FAQ
What is Fanny Mendelssohn Hensel birthday?

Fanny Mendelssohn Hensel was born at 1805-11-14

When was Fanny Mendelssohn Hensel died?

Fanny Mendelssohn Hensel was died at 1847-05-14

Where was Fanny Mendelssohn Hensel died?

Fanny Mendelssohn Hensel was died in Berlin

Which age was Fanny Mendelssohn Hensel died?

Fanny Mendelssohn Hensel was died at age 41

Where is Fanny Mendelssohn Hensel's birth place?

Fanny Mendelssohn Hensel was born in Hamburg

What is Fanny Mendelssohn Hensel nationalities?

Fanny Mendelssohn Hensel's nationalities is German

Who is Fanny Mendelssohn Hensel spouses?

Fanny Mendelssohn Hensel's spouses is Wilhelm Hensel

Who is Fanny Mendelssohn Hensel siblings?

Fanny Mendelssohn Hensel's siblings is Felix Mendelssohn-Bartholdy, Paul Mendelssohn

Who is Fanny Mendelssohn Hensel childrens?

Fanny Mendelssohn Hensel's childrens is Sebastian Ludwig Felix Hensel

Who is Fanny Mendelssohn Hensel's father?

Fanny Mendelssohn Hensel's father is Abraham Mendelssohn Bartholdy

Who is Fanny Mendelssohn Hensel's mother?

Fanny Mendelssohn Hensel's mother is Lea Mendelssohn Bartholdy

What is Fanny Mendelssohn Hensel's sun sign?

Fanny Mendelssohn Hensel is Scorpio

How famous is Fanny Mendelssohn Hensel?

Fanny Mendelssohn Hensel is famouse as Musician and Composer