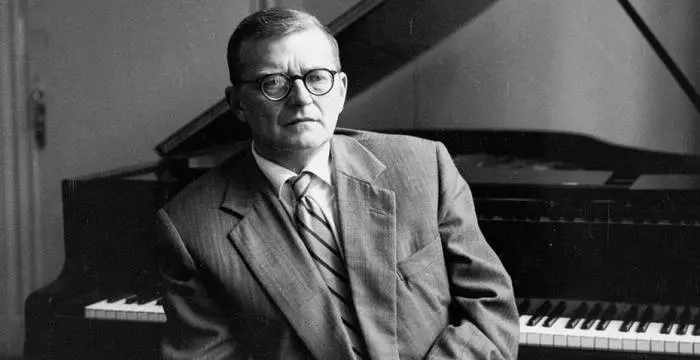 Dmitry Shostakovich - Songwriters, Family and Facts
Dmitry Shostakovich's Personal Details
Dmitry Shostakovich was a Russian composer, best known for his symphonies and string quartets
| Information | Detail |
| --- | --- |
| Birthday | September 25, 1906 |
| Died on | August 9, 1975 |
| Nationality | Russian |
| Famous | Musicians, Composers, Songwriters |
| Spouses | Irina Antonovna Shostakovich (m. 1962–1975), Margarita Kainova (m. 1956–1960), Nina Vassilyevna Varzar (m. 1932–1954) |
| Childrens | Galina, Maxim |
| Universities | Saint Petersburg Conservatory |
| Birth Place | Saint Petersburg |
| Political Ideology | Communist |
| Religion | Polish Roman Catholic |
| Gender | Male |
| Father | Dmitri Boleslavovich Shostakovich |
| Mother | Sofiya Vasilievna Kokoulina |
| Sun Sign | Libra |
| Born in | Saint Petersburg |
| Famous as | Composer, songwriter |
| Died at Age | 68 |
// Famous Songwriters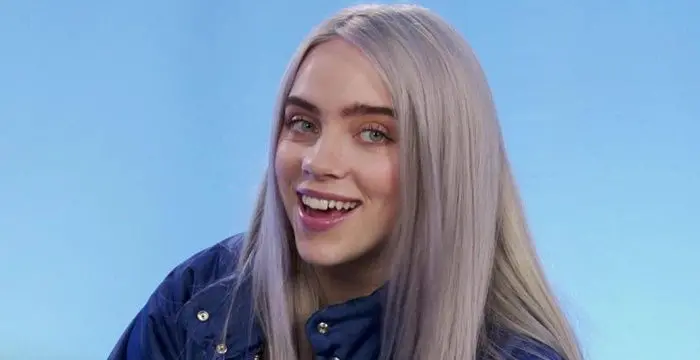 Billie Eilish Pirate Baird O'Connell is an American singer and songwriter. Check out this biography to know about her childhood, family, personal life, birthday, etc.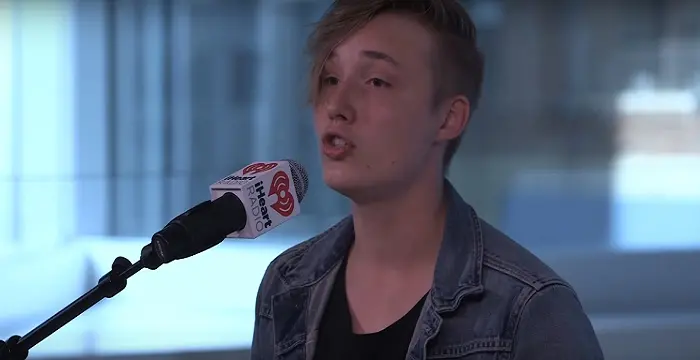 Isac Elliot is a Finnish pop singer-songwriter and dancer. Let's have a look at his family & personal life including age, date of birth, girlfriends, net worth, and fun facts.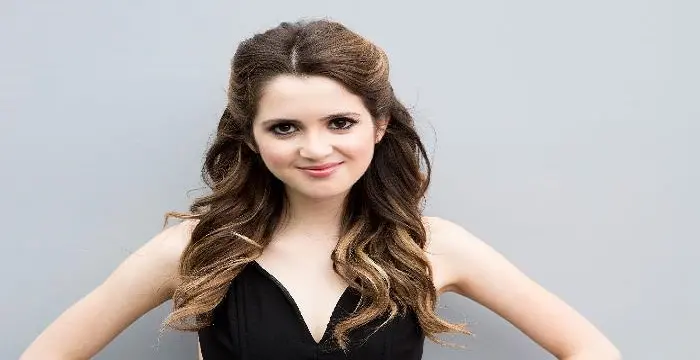 Laura Marano is an American actress and singer-songwriter. Let's have a look at her personal & family life including age, net worth, boyfriends, and fun facts.
Dmitry Shostakovich's photo
Who is Dmitry Shostakovich?
Dmitry Shostakovich, the renowned Russian composer, is best known for his long body of works, which includes several operas, 15 symphonies, numerous chamber works and concerti. With the empowerment of Joseph Stalin, the freedom of the artists and the composers were curbed and were forced to stop writing music. Shostakovich was one among them. His opera 'Lady Macbeth of the Mtsensk District' was initially accepted but was later panned by the critics as Stalin disapproved of it. Shostakovich's works highlighted the challenging issues that were beyond music. His works also threw light on the role of the artist and the dilemma of humanity in the face of war and the hapless state of being oppressed during the most unfair century. Shostakovich was extremely modest and did not comment on his music. He was basically quite nervous, which could be due to the terrors he faced during his lifetime. His works exemplifies the classic forms of the twentieth century, as his style evolved from humor to more reclusive melancholy and patriotic dedication and later to depressing mood during his last stages.
// Famous Composers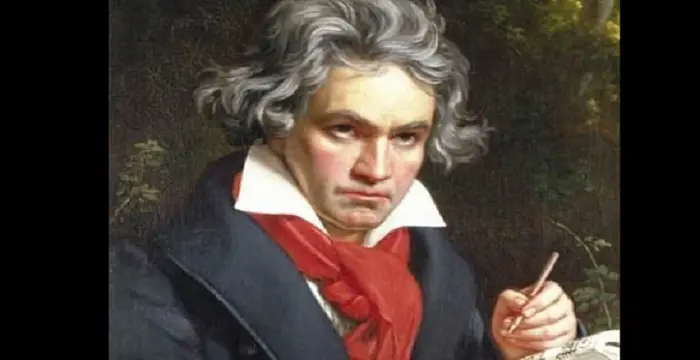 Ludwig Van Beethoven was one of the greatest composers the world has ever had. Check out this biography to know about his childhood, family life, and achievements.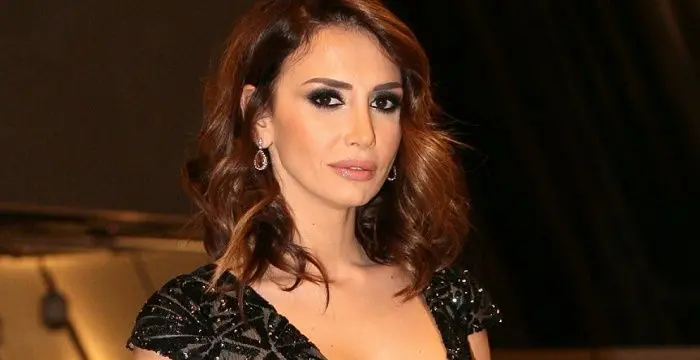 Emina Jahović Sandal is a Serbian model, actress and singer-songwriter. Know more about her childhood, life, career, achievements and timeline in this biography.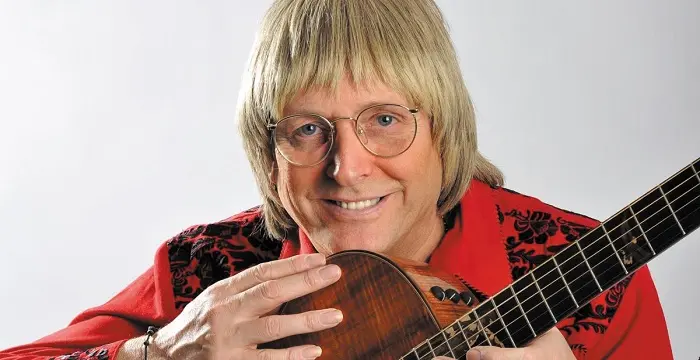 John Denver, a famous American singer-songwriter and activist, is remembered for songs like Take Me Home, Country Roads and Annie's Song. To know more about his childhood, career, profile and timeline read on
Biography detail
Dmitry Shostakovich's Childhood And Early Life
Dmitry Shostakovich was the second of the three children born to Dmitry Boleslavovich Shostakovich and Sofiya Vasilievna Kokoulina. Shostakovich's paternal grandfather belonged to the Polish Roman Catholic descent, although his immediate descents were from Siberia. Dmitry Boleslavovich, Dmitry Shostakovich's father was an engineer and he went to the St. Petersburg University and graduated in the year 1899 from the department of physics and mathematics.
Dmitry Shostakovich proved his talents in piano and composing at an early age. He entered the Petrograd Conservatory at the age of 13 in 1919 and was mastered by Alexander Glazunov. Shostakovich had a good circle of friends, which included Leonid Nikolayev, Elena Rozanova, Maximilian Steinberg and Nikolay Sokolav. Shostakovich wrote 'First Symphony', which was written as a graduation piece when he was 19. Shostakovich did not have vigor towards politics and also failed in the exam of Marxist methodology in 1926, because of which he had to face certain problems.
Career
Shostakovich took up a job as a concert pianist and composer after graduating but failed to impress his audiences with his dry style of playing. He was awarded 'honorable mention' at the First International Frederic Chopin Piano Competition in 1927 at Warsaw. There were other appreciations that came in Shostakovich's way like that of Leopold Stokowski who premiered his first recording in the US. Bruno Walter, the conductor, was also impressed by Shostakovich's composition of 'First Symphony', which was conducted at Berlin in the same year. Shostakovich thus, focused more on composition and only performed his works. Later, in 1927, he worked on his 'Second Symphony' and side by side wrote his satirical opera 'The Nose' that was centered on the story by Gogol. However, the opera opened to poor reviews, received criticisms, and was referred to as 'formalist' by RAPM, which was the Stalinist musicians' organization.
1920s – 1930s
During the early 1920s and 1930s he worked at TRAM, which was a proletarian youth theatre where he was shielded from ideological attack. Though he worked there for a short span, he engaged most of his time working on his opera, 'Lady Macbeth of the Mtsensk District', which was first performed in 1934. This work took him to a new stage of success officially and gained him popularity. This work was the upshot of general success of Socialist construction, of the correct policy of the Party and this opera stated a fact that, 'could have been written only by a Soviet composer brought up in the best tradition of Soviet culture'. On the other hand, the style of his work on 'Lady Macbeth of the Mtsensk District' displeased Stalin, because of which he was attacked in the Soviet press. With the fear of being imprisoned, he called off his 'Fourth Symphony', which was already rehearsed. His Fifth Symphony was subtitled as 'A Soviet Artist's Reply to Just Criticism' in 1937. Later, in 1941, Shostakovich was inspired by the German invasion of Russia and composed 'Seventh Symphony', which was subtitled as 'Leningrad'. This work was well received and appreciated worldwide and his picture appeared on the cover of Times Magazine. Hence, it was disheartening when this work finally fell into obscurity.
With the issue of an infamous decree in the year 1948 by the Central Committee of the Communist Party, Shostakovich career eclipsed. It accused Shostakovich, Prokofiev and many other renowned composers belonging to the 'formalist perversions'. After that for a while, he indulged himself in works that glorified Soviet life or history. He was appointed the first secretary of the Soviet Composers Union in 1959.
Shostakovich published his 'Second Cello Concerto' in the year 1966, which was a work that was aimed to be at a level higher than that of his first, but it did not capture his audiences' attention. In the same year, Shostakovich was diagnosed with a critical heart condition. In his later works, the focus was laid on the subject of death. Shostakovich's Fourteenth Symphony was a composition that comprised of the collection of songs on texts by Appollinaire, Rilke, Lorca and Kuchelbecker.
Dmitry Shostakovich was considered as a strong supporter of communalism. This notion remained intact until the publication of 'Solomon Volkov's Testimony: The Memoirs of Dmitri Shostakovich' by Solomon Volkov, which was published after his death. Most of the views, which were expressed in Volkov's book, were regarded as authentic and hence the subject of Shostakovich's political beliefs continues to be questioned.
Major Works
Concerts
Piano Concerto No. 1 in C minor (1933)
Violin Concerto No. 1 in A minor (1947–1948) (originally published as Op. 99[1] )
Piano Concerto No. 2 in F major (1957)
Cello Concerto No. 1 in E-flat major (1959)
Cello Concerto No. 2 in G major (1966)
Violin Concerto No. 2 in C-sharp minor (1967)
Symphonic Works
Scherzo in F-sharp minor for orchestra (1919)
Theme and Variations in B-flat major for orchestra (1921–1922)
Scherzo in E-flat major for orchestra (1923–1924)
Two Pieces for Erwin Dressel's Opera Armer Columbus for orchestra (1929)
The Green Company, overture (1931)
Five Fragments for small orchestra (1935)
Solemn March for military band/wind orchestra (1942)
Three Pieces for orchestra (1947–1948)
Festive Overture in A major for orchestra (1954)
Chamber Symphony in C minor (Arr. Rudolf Barshai)
Novorossiisk Chimes, the Flame of Eternal Glory for orchestra (1960)
Overture on Russian and Khirghiz Folk Themes for orchestra (1963)
Funeral-Triumphal Prelude for orchestra (1967)
October, symphonic poem in C minor for orchestra (1967)
Opera
The Nose, opera in three acts after Gogol (1927–1928)
Lady Macbeth of the Mtsensk District, The Big Lightning, unfinished comic opera (1932)
The Twelve Chairs, operetta (1937–1938)
KatyushaMaslova, opera after Tolstoy's novel Resurrection (1940)
Moscow, Cheryomushki, operetta in three acts (1958)
KaterinaIsmailova, opera in four acts after Leskov (1956–1963); a revision of Lady Macbeth of the Mtsensk District 
Orango (1932), a newly found opera
Awards And Recognition
Hero of Socialist Labor (1966)
Order of Lenin ribbon bar (1946, 1956, 1966)
Order of the October Revolution (1971)
Order of the Red Banner of Labor (1940)
Order of Friendship of Peoples (1972)
People's Artist of the USSR (1954)
People's Artist of the RSFSR (1948)
International Peace Prize (1954)
State Stalin Prize in arts  ("Leningrad")
USSR State Prize (1968 - for the poem "The Execution of Stepan Razin" for bass, chorus and orchestra)
Glinka State Prize of the RSFSR (1974 - for the 14th string quartet and choral cycle "Fidelity")
National Prize of Ukraine Taras
Personal Life
In the year 1927, Shostakovich entered into a relationship with Ivan Sollertinsky, who was his close friend. However, the friendship was cut short with her death in 1944. Sollertinsky introduced Shostakovich to the music of Gustav Mahler that strongly influenced his music right from Fourth Symphony onwards. In the year 1932, Shostakovich married Nina Varzar but this relation did not seem to get along well. Thus, in 1935, their relation ended leading to a divorce but soon they remarried and Nina gave birth to their first child. Shostakovich passed away on 9 August, 1975.    
Legacy
Dmitry Shostakovich was buried in Moscow's Novodevichy Cemetery giving full state honors. He was referred to as a loyal communist and was acclaimed as 'hero of the people'. His music not only revealed his sufferings but also of the pain of the people around him.
// Famous Musicians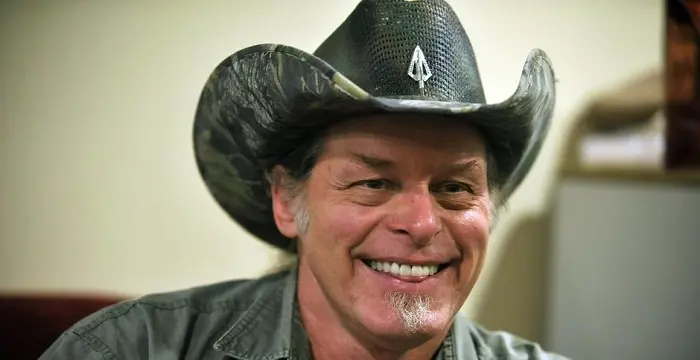 Ted Nugent is a hard rock musician known for his hits 'Stranglehold' and 'Cat Scratch Fever'. This biography of Ted Nugent provides detailed information about his childhood, life, achievements, works & timeline.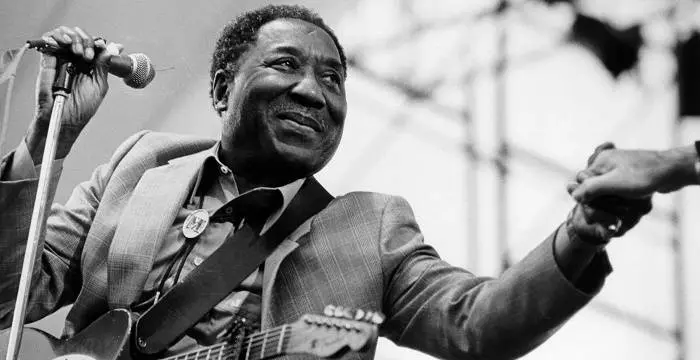 Muddy Waters was a blues musician referred to as the 'father of modern Chicago blues.' Check out this biography to know about his childhood, family life, achievements and fun facts about him.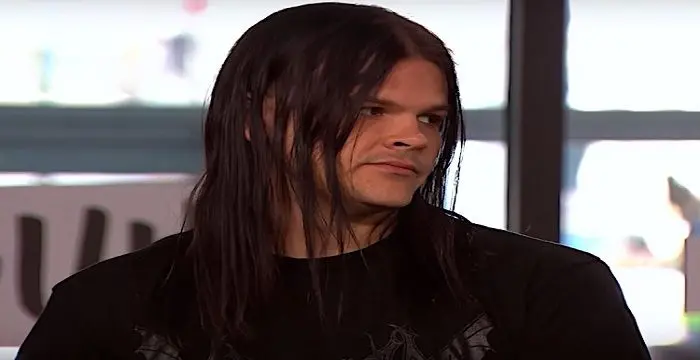 Travis Bacon is an American musician and actor, better known as the son of veteran actors Kevin Bacon and Kyra Sedgwick. Find more about his family, birthday, etc.
// Famous Libra Celebrities peoples
Dmitry Shostakovich's FAQ
What is Dmitry Shostakovich birthday?

Dmitry Shostakovich was born at 1906-09-25

When was Dmitry Shostakovich died?

Dmitry Shostakovich was died at 1975-08-09

Where was Dmitry Shostakovich died?

Dmitry Shostakovich was died in Moscow

Which age was Dmitry Shostakovich died?

Dmitry Shostakovich was died at age 68

Where is Dmitry Shostakovich's birth place?

Dmitry Shostakovich was born in Saint Petersburg

What is Dmitry Shostakovich nationalities?

Dmitry Shostakovich's nationalities is Russian

Who is Dmitry Shostakovich spouses?

Dmitry Shostakovich's spouses is Irina Antonovna Shostakovich (m. 1962–1975), Margarita Kainova (m. 1956–1960), Nina Vassilyevna Varzar (m. 1932–1954)

Who is Dmitry Shostakovich childrens?

Dmitry Shostakovich's childrens is Galina, Maxim

What was Dmitry Shostakovich universities?

Dmitry Shostakovich studied at Saint Petersburg Conservatory

What is Dmitry Shostakovich's political ideology?

Dmitry Shostakovich's political ideology is Communist

What is Dmitry Shostakovich's religion?

Dmitry Shostakovich's religion is Polish Roman Catholic

Who is Dmitry Shostakovich's father?

Dmitry Shostakovich's father is Dmitri Boleslavovich Shostakovich

Who is Dmitry Shostakovich's mother?

Dmitry Shostakovich's mother is Sofiya Vasilievna Kokoulina

What is Dmitry Shostakovich's sun sign?

Dmitry Shostakovich is Libra

How famous is Dmitry Shostakovich?

Dmitry Shostakovich is famouse as Composer, songwriter