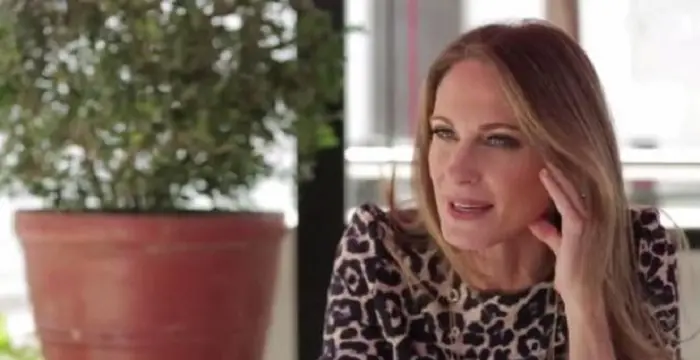 Denisse Dibós - Stage Producer, Family and Personal Life
Denisse Dibós's Personal Details
Denisse Dibos is a versatile Peruvian performer
Denisse Dibós's photo
Who is Denisse Dibós?
Denisse Dibos is a versatile Peruvian performer and artist. She is a professor of Peruvian Music, actress/singer, art educator, entrepreneur, theatrical producer, musical director and dance instructor - you name it, and she can do it! Through her efforts of procuring rights and permissions, she was able to present musical adaptations of Broadway presentations of original productions in Peru. She created and directed the 'Preludio Asociacion Cultural', where she has presented various musicals such as 'Jesucristo Superstar', 'Cabaret', the musical '2010', 'Love without Barriers' ('West Side Story'), 'Chicago' and 'The Boy from Oz." She has brought culture and the arts to a struggling country.
// Famous Business Women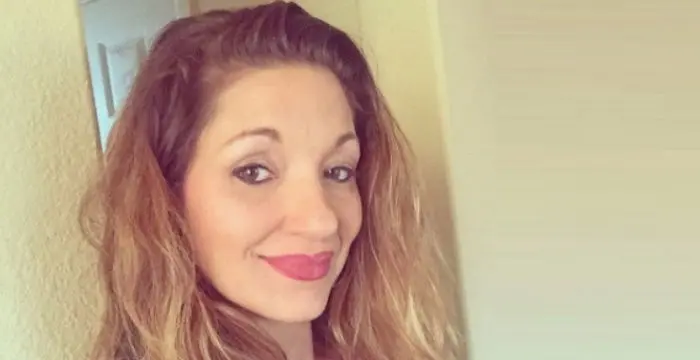 Kristina Sunshine Jung is an American entrepreneur and actor, better known as the daughter of drug-smuggler George Jung and his ex-wife, Mirtha Jung.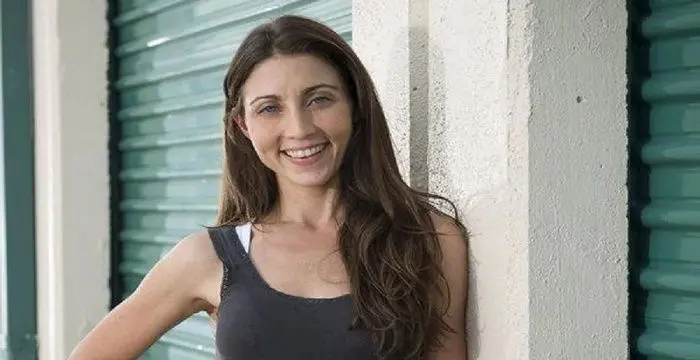 Mary Padian is an American businesswoman and reality TV star. Check out this biography to know about her birthday, childhood, family life, achievements and fun facts about her.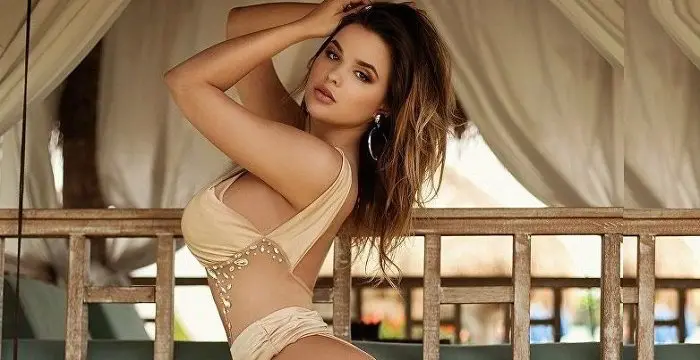 Anastasia Kvitko is a Russian glamor model and entrepreneur. Check out this biography to know about her childhood, family, personal life, etc.
Childhood & Early Life
Denisse Dibos was born as Maria Denisse Dibos Silva on April 15, 1967, in Lima, Peru. She came from a family of politicians. Her parents were Betty Silva Block and Eduardo Dibos Chappuis, and her grandfather was Eduardo Dibos Dammert. Her father and grandfather were both former Mayors of Lima.
She was educated in the 'College of Santa Ursula' in San Isidro. She also attended the 'Lucy Telge Luna' ballet classes. Her initiation to the stage was at 17, when she played a part in the musical 'Broadway Luces' directed by Hernan Toledo and shown at the Royal Theatre of San Isidro.
Career
Denise Dibos is a woman of many talents. Her versatility reflects in her various talents. She knew what she wanted and she started in the right foot by educating herself, in preparation for the music career she has chosen.
She received a 'Bachelor's Degree in Music' from California State University, Long Beach, and 'Master in Classical Music' from University of Southern California.
Her dream of being a concert pianist ended when unfortunately she had a hand injury which affected her performance. This, however, could not stop her dreams there and she returned to 'Lima Actuacion'.
She taught under the 'Faculty of Communication Arts' at the 'Pontificia Universidad Católica del Perú' and at the 'Teatro de la Universidad Católica' (TUC).
She combined her artistic talent with business. In 1997, she founded the theatre company 'Cultural Association Prelude.' Their first production was 'The Novice Rebel,' with her starring as 'Maria von Trapp.'
Their follow up production was 'A Chorus Line' which was shown in the 'Monte Carlo Theatre'.
She also started acting on television in operas 'Revelation', 'Sunflowers for Lucía' and 'Hunting a Millionaire'.
She started showing her versatility as a producer, actor and musician and returned to the theatre where she performed in 'Macbeth' in 2001.
Two years later she produced the work 'Charlie and the Factory of Chocolates' and 'Angels'.
In the following years, she produced 'Enrique V', 'Sacco and Vanzetti' and 'The Corporation' where she also played some of the characters.
She proved her versatility again in 2006 when she performed in the 'Society of American Television' series, and at the same time produced the musical 'Jesucristo Superstar' played in the 'Segura Theatre'.
In 2008, she played a part in the second season of 'This Society' and also appeared in the movie 'Gods' by Josué Méndez.
Not contented with producing and acting, she also taught under the 'Faculty of Sciences and Arts of Communication' at the 'Catholic University' and the 'Catholic University Theatre' (TUC).
The year 2008 was very busy for her as she produced the musical 'Don Quixote de la Mancha', and at the same time worked as a musical director at the 'Roman Comedy'.
She was able to get rights and permissions to perform the musical 'Cabaret' in 2008. The musical premiered the following year, with actress Gisela Ponce de León in the 'Teatro Segura'. In this musical, she also played the role of 'Fraulein Kost.'
She both produced and performed in the musical '2010' at the 'Teatro Segura'.
She worked as musical director on the 'Cage Aux Follies' and participated in the 'Vagina Monologues'.
The year 2011 was a busy one for her as she produced the musical 'Love without Barriers' ('West Side Story'), presented the 'Fête de la Musique' concert (produced by the 'National Board of Music', the 'Embassy of France') and the 'Alliance Francesa'. In December of the same year she collaborated with Carlos Arana the production of 'Realization in Lima', which is the first Spanish adaptation of the musical ''The Boy from Oz'.
She produced and played the role of Roxie Hart in the musical 'Chicago' in 2012, directed by Mateo Chiarella Viale. In the same year, she had a great time participating as Director of the School of 'Talents of the Reality of Singing', and then and in competing in the reality show 'Dancing the Great Show'.
The musical 'The Boy from Oz' was released in May 2013 at the 'Municipal Theater of Lima', produced by Denisse Dibos where she also played the role of 'Marion Woolnouhg.'
She produced the 'Jury of Small Gigantes' and even joined the series as a jury.
In 2014 she produced the musical 'Sweet Charity.'
Major works
Denisse Dibos' was able to get the rights and permissions to produce adaptations of original Broadway productions and bring the Western culture to Peru.
Personal Life & Legacy
In March, 2011 she gave birth to her first daughter Paloma, from her relationship with Economist Gabriel Ortiz of Zevallos.
// Famous Businessperson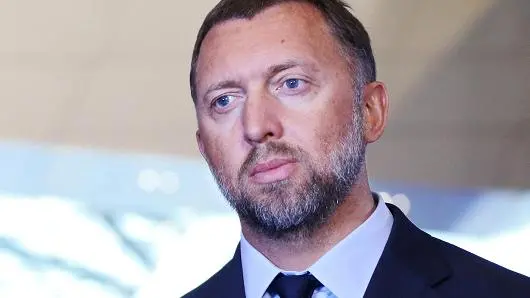 Oleg Vladimirovich Deripaska is a well-known Russian business tycoon and philanthropist. This biography profiles his childhood, family, personal life, business career, achievements, and gives some fun facts.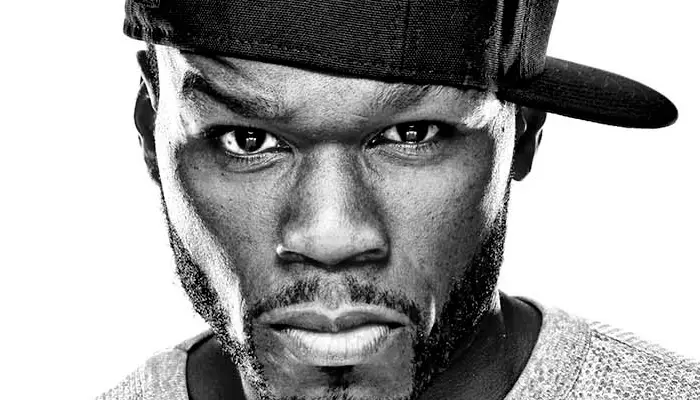 50 Cent (Curtis James Jackson III) is an American rapper, record producer, businessman and actor. This biography profiles his childhood, life, career, achievements and gives some fun facts.
Denisse Dibós biography timelines
// 15th Apr 1967

Denisse Dibos was born as Maria Denisse Dibos Silva on April 15, 1967, in Lima, Peru. She came from a family of politicians. Her parents were Betty Silva Block and Eduardo Dibos Chappuis, and her grandfather was Eduardo Dibos Dammert. Her father and grandfather were both former Mayors of Lima.

// 1997

She combined her artistic talent with business. In 1997, she founded the theatre company 'Cultural Association Prelude.' Their first production was 'The Novice Rebel,' with her starring as 'Maria von Trapp.'

// 2001

She started showing her versatility as a producer, actor and musician and returned to the theatre where she performed in 'Macbeth' in 2001.

// 2006

She proved her versatility again in 2006 when she performed in the 'Society of American Television' series, and at the same time produced the musical 'Jesucristo Superstar' played in the 'Segura Theatre'.

// 2008

In 2008, she played a part in the second season of 'This Society' and also appeared in the movie 'Gods' by Josué Méndez.

// 2008

The year 2008 was very busy for her as she produced the musical 'Don Quixote de la Mancha', and at the same time worked as a musical director at the 'Roman Comedy'.

// 2008

She was able to get rights and permissions to perform the musical 'Cabaret' in 2008. The musical premiered the following year, with actress Gisela Ponce de León in the 'Teatro Segura'. In this musical, she also played the role of 'Fraulein Kost.'

// 2010

She both produced and performed in the musical '2010' at the 'Teatro Segura'.

// 2011

The year 2011 was a busy one for her as she produced the musical 'Love without Barriers' ('West Side Story'), presented the 'Fête de la Musique' concert (produced by the 'National Board of Music', the 'Embassy of France') and the 'Alliance Francesa'. In December of the same year she collaborated with Carlos Arana the production of 'Realization in Lima', which is the first Spanish adaptation of the musical ''The Boy from Oz'.

// 2011

In March, 2011 she gave birth to her first daughter Paloma, from her relationship with Economist Gabriel Ortiz of Zevallos.

// 2012

She produced and played the role of Roxie Hart in the musical 'Chicago' in 2012, directed by Mateo Chiarella Viale. In the same year, she had a great time participating as Director of the School of 'Talents of the Reality of Singing', and then and in competing in the reality show 'Dancing the Great Show'.

// May 2013

The musical 'The Boy from Oz' was released in May 2013 at the 'Municipal Theater of Lima', produced by Denisse Dibos where she also played the role of 'Marion Woolnouhg.'

// 2014

In 2014 she produced the musical 'Sweet Charity.'
// Famous Film & Theater Personalities
Denisse Dibós's FAQ
What is Denisse Dibós birthday?

Denisse Dibós was born at 1967-04-15

Where is Denisse Dibós's birth place?

Denisse Dibós was born in Lima

What is Denisse Dibós nationalities?

Denisse Dibós's nationalities is Peruvian

Who is Denisse Dibós spouses?

Denisse Dibós's spouses is Gabriel Ortiz de Zevallos

Who is Denisse Dibós siblings?

Denisse Dibós's siblings is Eduardo Dibós Silva, Rina Dibós Silva

Who is Denisse Dibós's father?

Denisse Dibós's father is Eduardo Dibós Chappuis

What is Denisse Dibós's sun sign?

Denisse Dibós is Aries

How famous is Denisse Dibós?

Denisse Dibós is famouse as Actress, Stage Producer, Businessperson